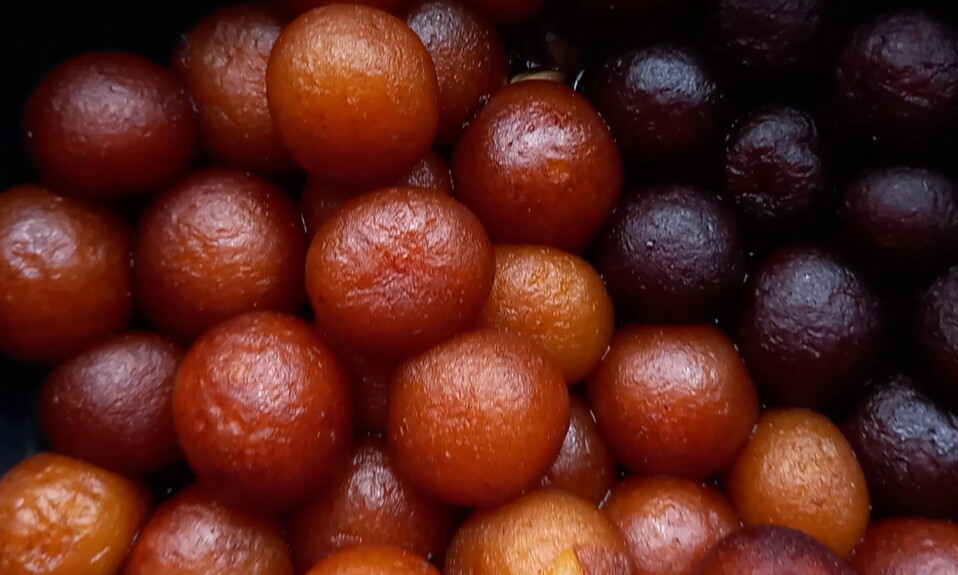 Gulab jamun recipe with instant premix powder | Gulab jamun | Learn how to make gulab jamun with premix powder. With the help of this post, you can easily make this delicious gulab jamun at home. If you are finding difficulty while using premix gulab jamun powder. Try this recipe and I am sure that you can also make perfect gulab jamun every time. Gulab jamun is a classic Indian sweet dish, made with chena, khoya, sugar, or cardamom. And it is made during festivals or for any special occasions. Right now, Raksha Bandhan is around the corner. So make this super soft and juicy gulab jamun for your siblings.
Gulab Jamun
Gulab jamun is a classic sweet dish in Indian cuisine. Traditionally, gulab jamun is made with chena, khoya. Gulab jamun is soft and juicy deep-fried balls. And dunked in a cardamom flavored sugar syrup. For this traditional method, we need chena and khoya. But sometimes it is not easy to go with this one. For that time we can make this instant gulab jamun. It is super easy to make and tastes amazing.
In today's post, we are making gulab jamun with an instant mix. You can use any brand premix for this recipe. here I use gits brand gulab jamun premix.
some other recipes from this blog…
Pro tips for perfect gulab jamun
Gulab jamun dough- Take all the premix powder in a bowl. Add milk in batches and mix a soft and sticky dough. Do not use your hands and also do not knead the dough. Just mix it with a spoon and leave it to rest for 15 to 20 minutes. Gulab jamun dough has to be soft. The amount of milk depends on the brand of premix.
Sugar syrup- Use a large pot for making sugar syrup. So that all the gulab jamun gets enough space to soak the syrup. It is important for soft and juicy gulab jamuns. So never use a small pot. While adding fried gulab jamun in sugar syrup, the syrup has to be warm.
Frying the gulab jamun- Always use ghee for frying. It gives a nice aroma and taste. But you can also mix half oil and half ghee for frying.
INGREDIENTS
Gulab jamun premix powder (200 grams)
Milk (250 to 300 ml)
3 to 4 crushed cardamom
2 to 3 large cups of suagr
3 to 4 large cups of water
Ghee for frying
How to make dough?
Take a bowl. Add all premix powder. You can use any brand premix powder for this.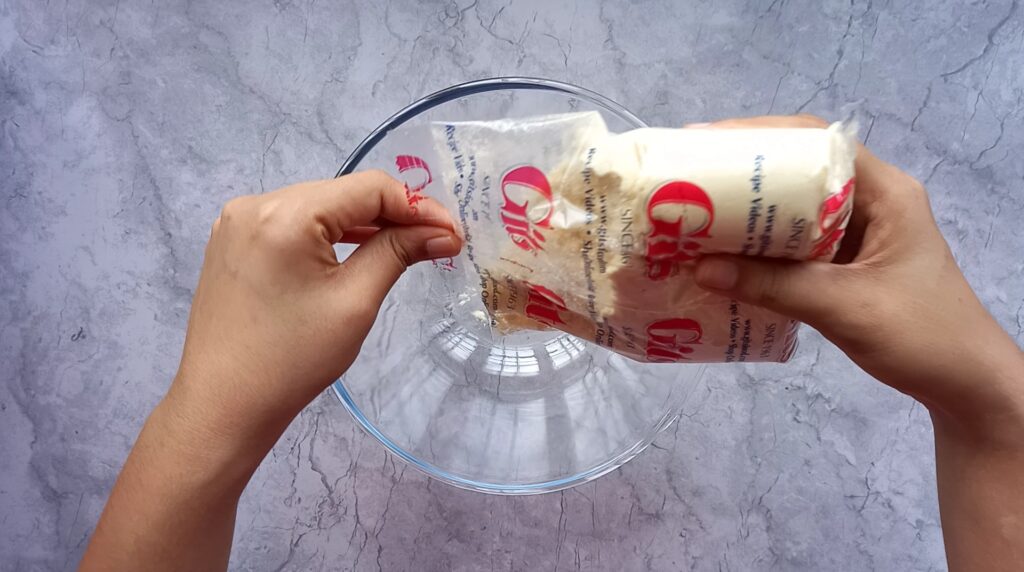 Mix it with a spoon. Take some room temperature milk. Add milk in batches.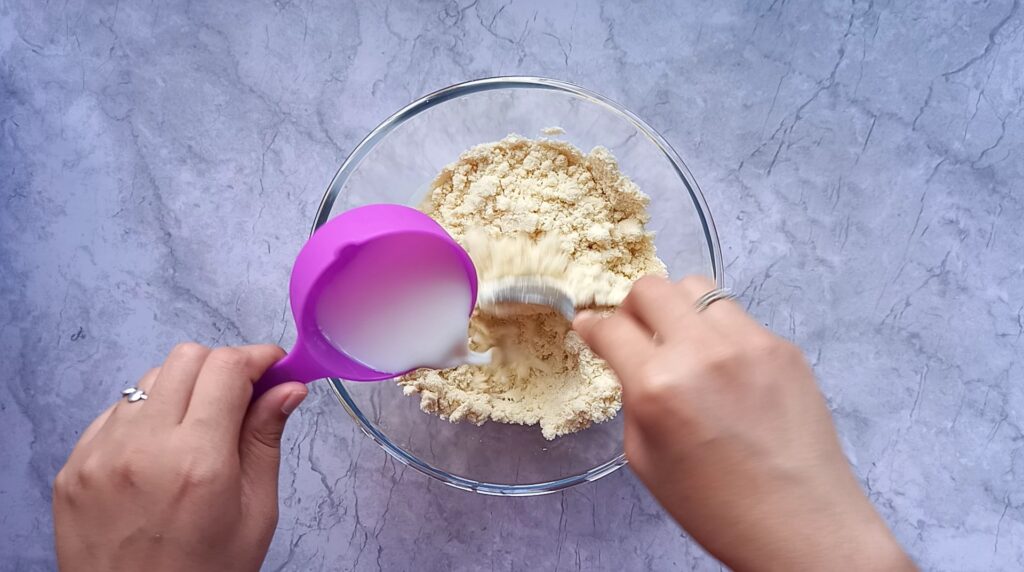 Do not add all of them at a time. We need a super soft and sticky dough. Do not use your hands for mixing. After making a dough cover it and leave it for 15 to 20 minutes.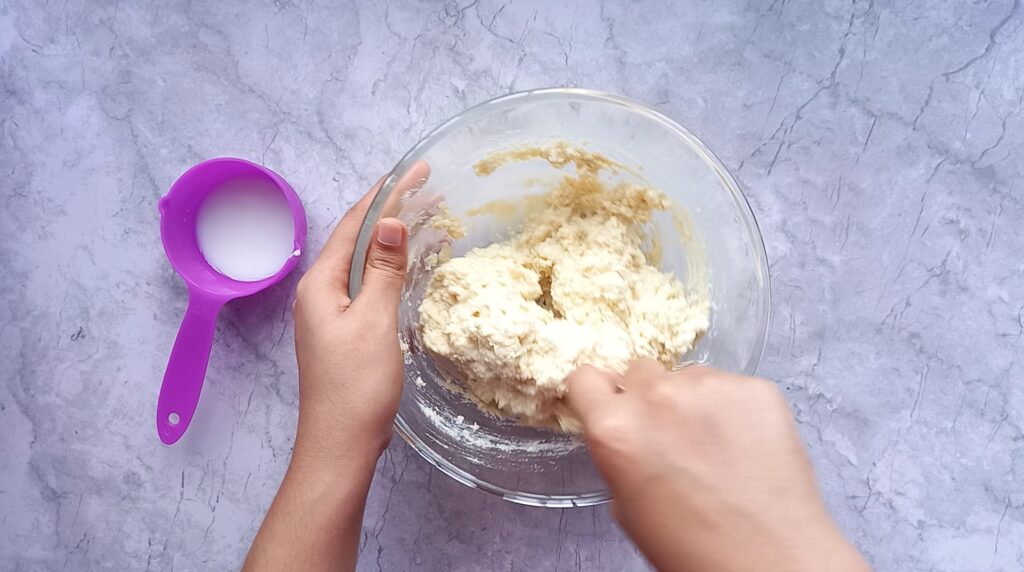 How to make sugar syrup?
For sugar syrup, take a large pot. Add sugar. You can use any measuring cup for this.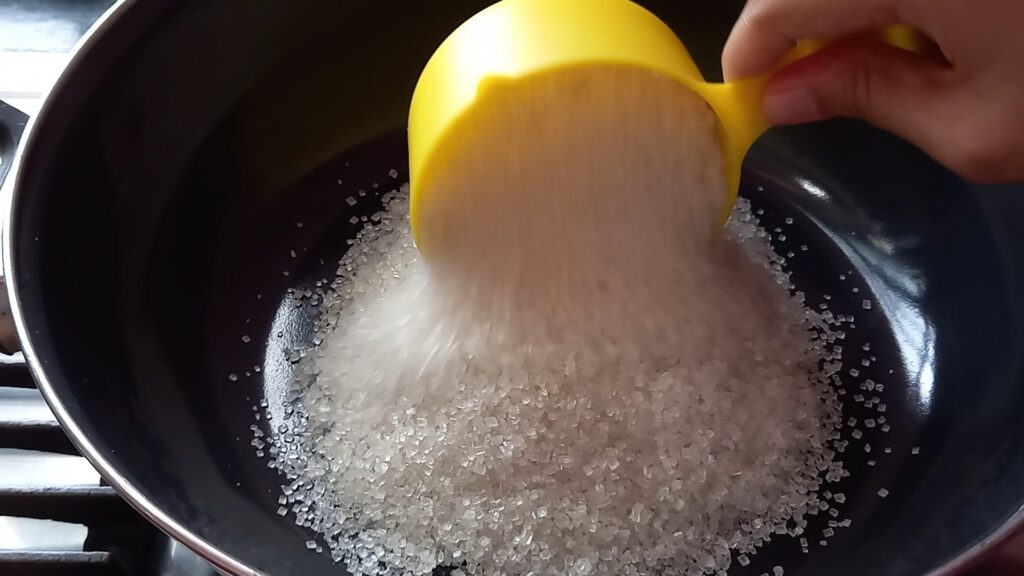 Add water. Mix well and cook it for 4 to 5 minutes on high flame.
Then add crushed cardamom.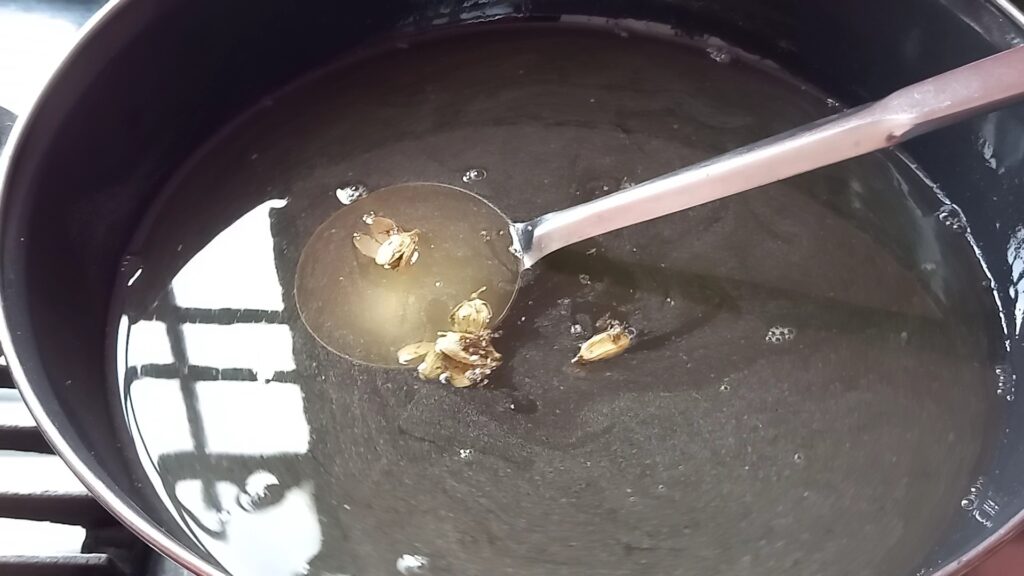 Cook the syrup for 8 1to 10 minutes on high flame. Or until it turns slightly sticky.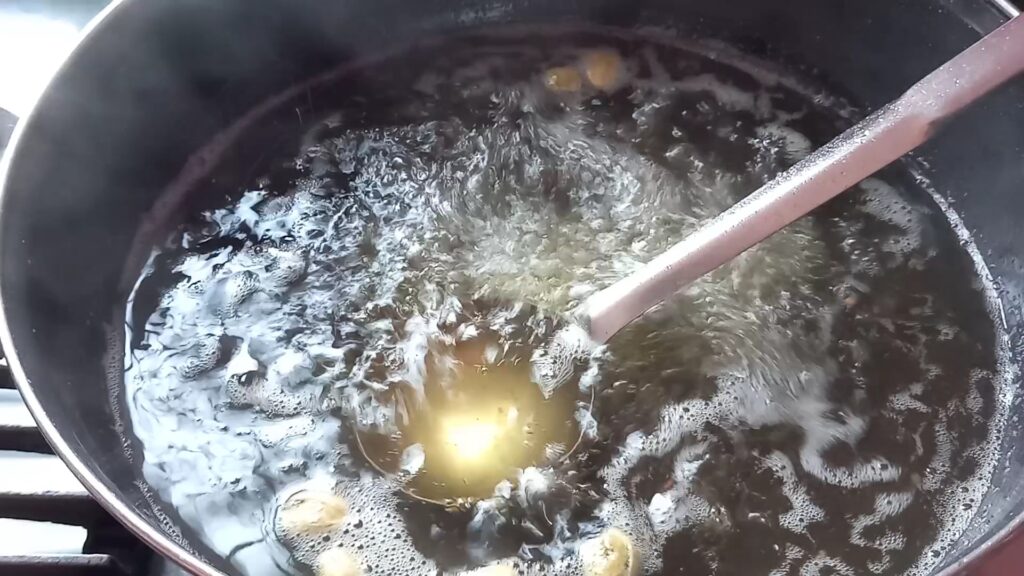 To check the consistency, take some syrup.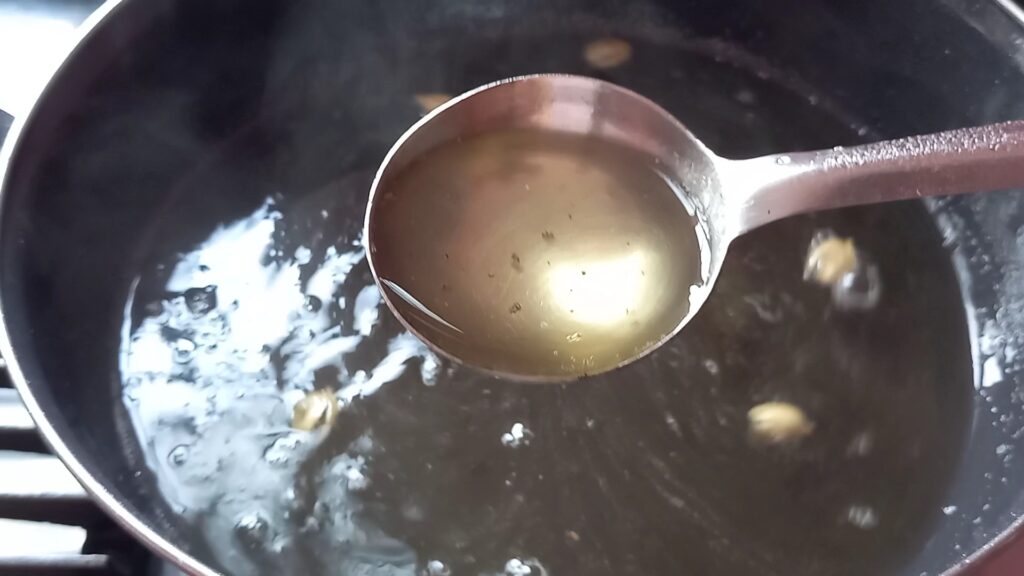 Dip the for finger in it and touch with your thumbs. You should feel the greasy and oily texture. But not too sticky. We do not want excess sticky or one-string consistency for this. If you cook the syrup more than this, gulab jamun does not soak the syrup well. So that when you feel that greasy consistency, switch off the lame immediately. And cover it with any lead. Or your syrup gets the one-string consistency, add some water and cook it for 2 to 3 minutes. Check it again and fix that.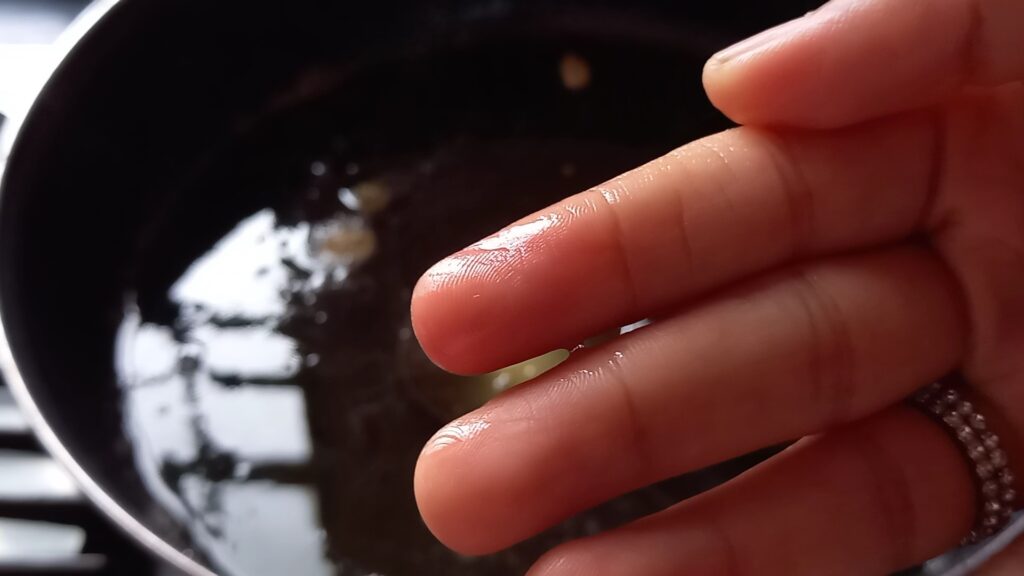 How to fry the balls?
Now, take the dough. Grease your hands with oil or ghee.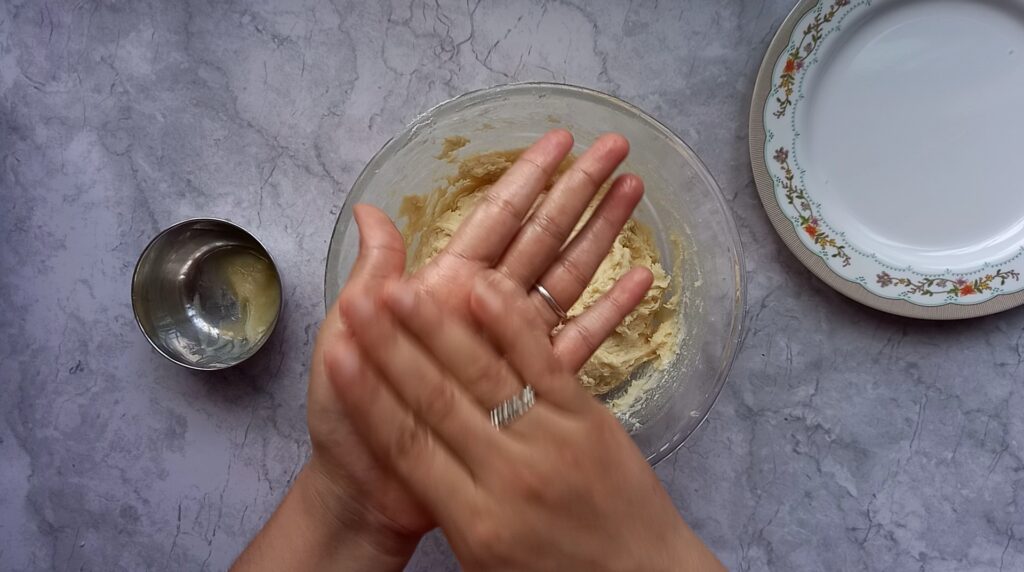 Take a small portion f dough and roll it out. Make a round ball.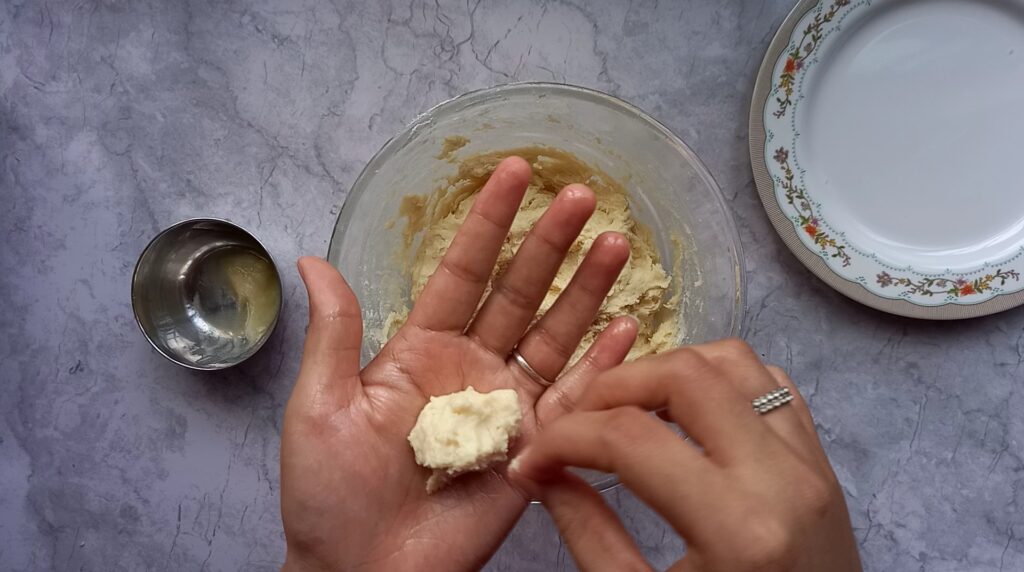 Do not make an extra-large ball. Make all of the like this.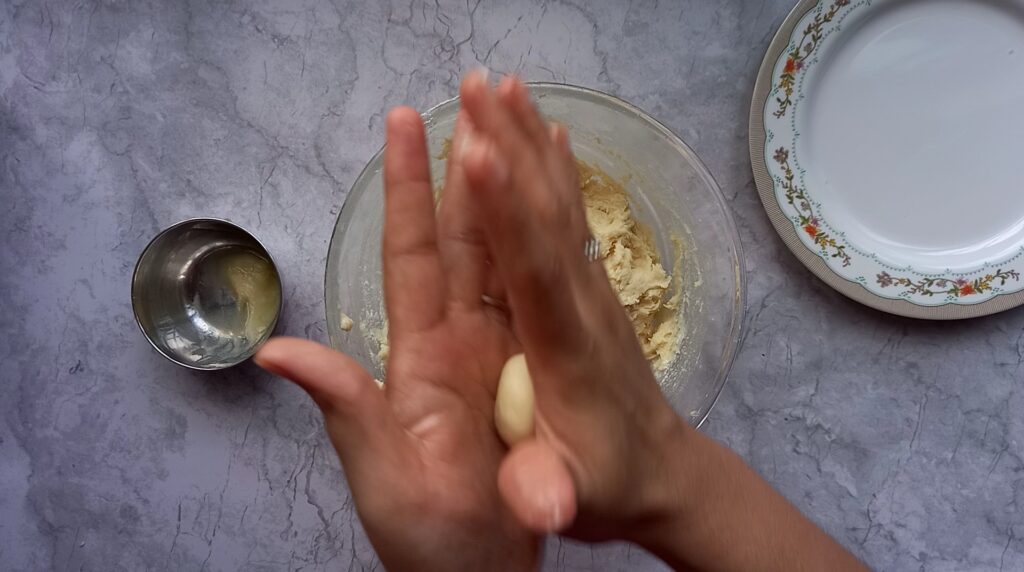 Now, take a kadhai or pan, heat the ghee for 3 to 4 minutes on high flame.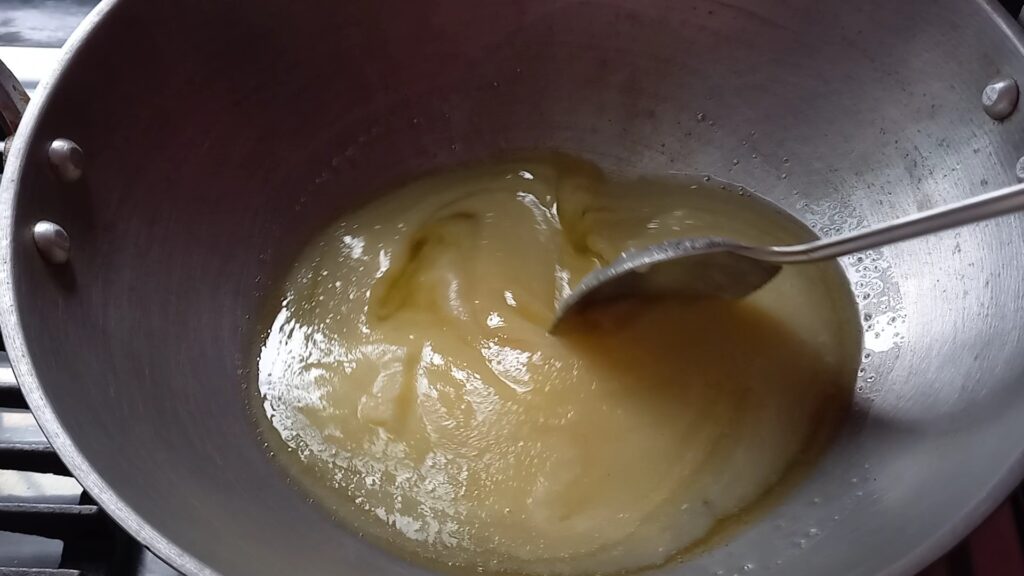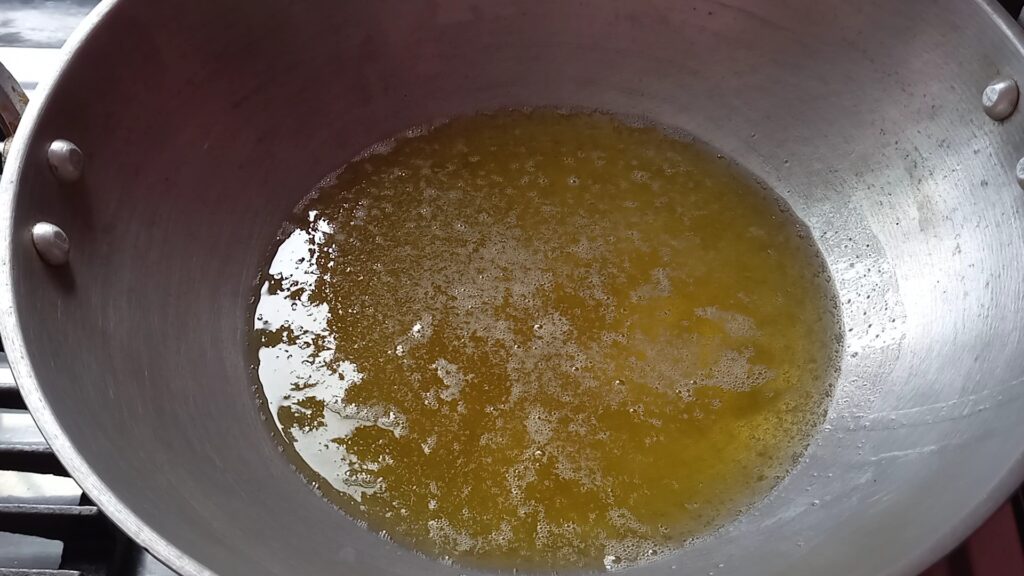 After that add gulab jamun balls to the ghee. Fry them on high flame. Add 5 to 6 balls at a time.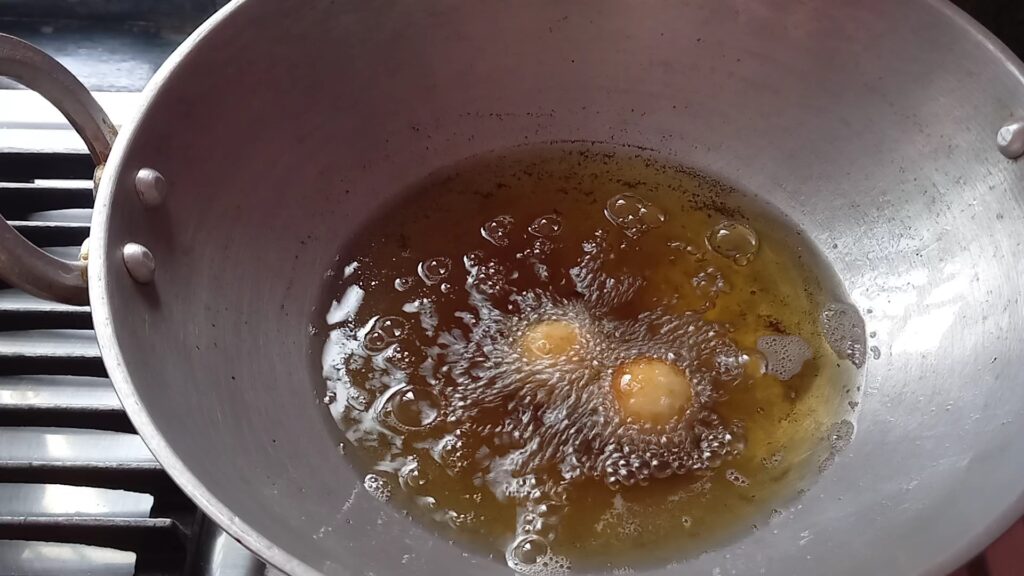 Keep stirring to get even color on the balls. It takes 1 to 2 minutes. Do not fry them on low or medium flame.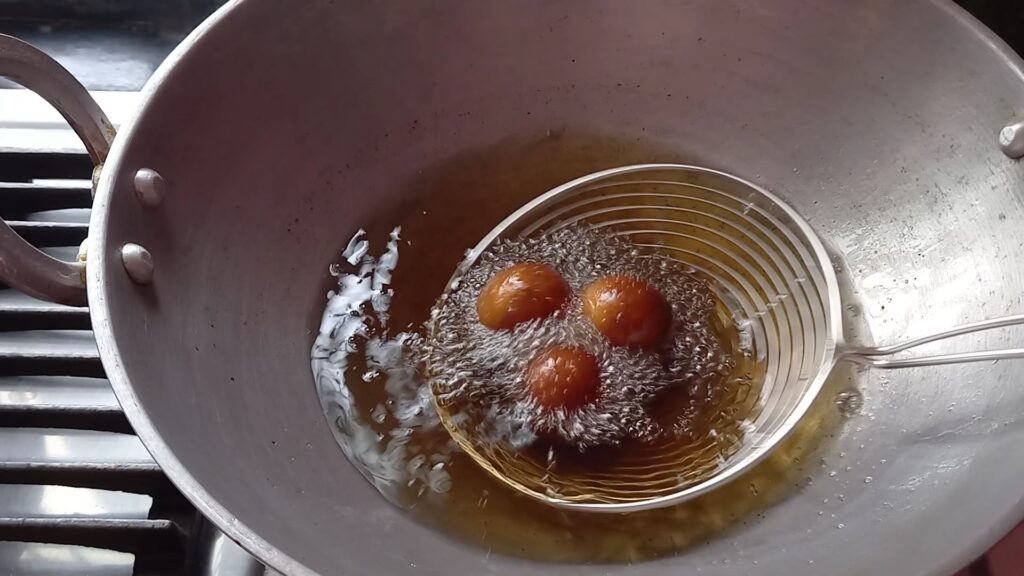 When it turns golden brown in color. Remove it from ghee.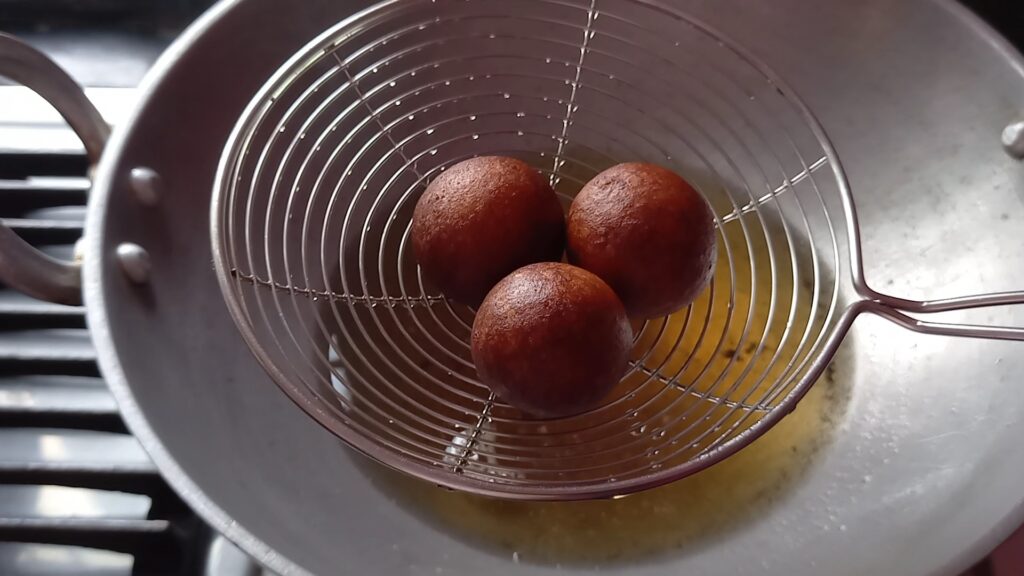 And immediately add them to the warm sugar syrup. If it is not warm enough, heat it for 1 minute on a high flame. Then add balls to it.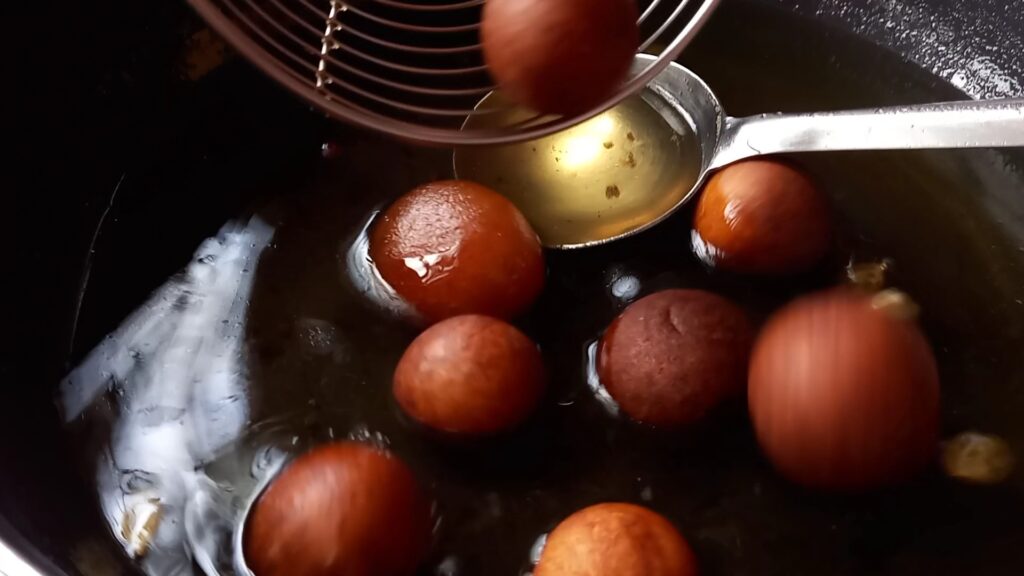 Make all of them like this. And leave it for 3 to 4 hours to soak. After that, it is ready to eat. You can also store them in the fridge for 5 to 6 days.