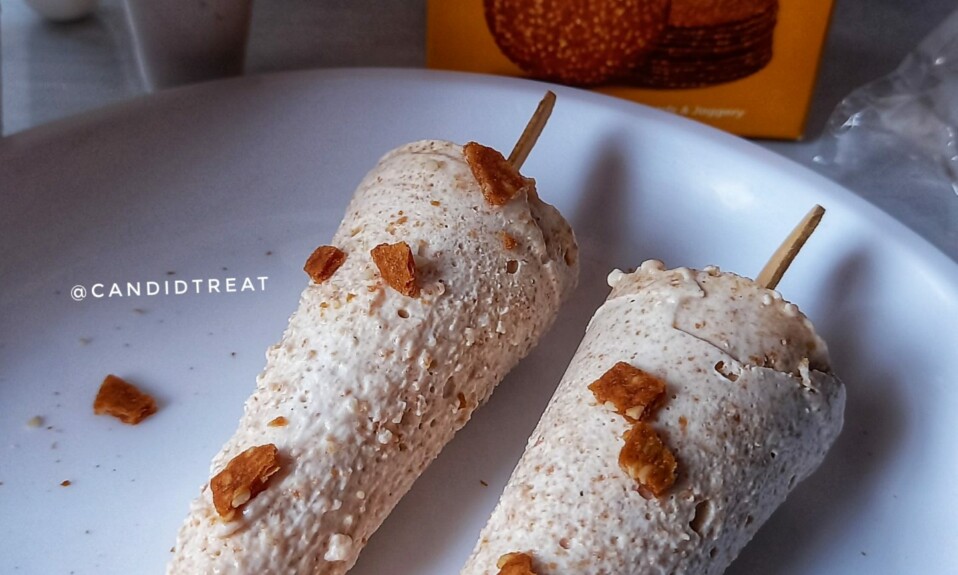 Kulfi ice cream | TIL-GUD kulfi recipe | Instant kulfi | Learn how to make instant kulfi with a delicious til gud flavor. you can make this creamy til-gud kulfi at home. It requires only 3 ingredients, cream, sugar, and til-gud cracker. For a til-gud cracker, I use this from Rightcrunch. Or you can use any til-gud cracker. Kulfi is one of the favorite summer desserts and Indian love their kulfi. In India, you can find kulfi wallah on every street and they serve amazing kulfis. And now we can also make this delicious frozen treat at home. And it is super easy to make.
What is kulfi?
Kulfi is a frozen ice cream made with full-fat milk and some flavorings. The most traditional flavor of kulfi is cardamom flavor with some nuts. but now you can get a lot of different flavors like Kesar Pista, mango kulfi, chocolate kulfi, cashews, and a lot more…
Kulfi is thicker and denser in texture. It is made with slow-cooking milk. When it is reduced and thick in consistency, we add flavors and pour them into a mold to set. But today I am using the instant method for the kulfi. And it takes only 10 to 15 minutes. So you can easily make them in a short time.
Some other recipes from this blog…
INGREDIENTS
250 ml fresh cream(Amul fresh cream)
3 to 4 tbsp powdered sugar
3 to 4 til-gud crackers or any flavor you like
How to make Til-Gud kulfi?
Take some til-gud crackers, and grind them into fine powder. Here I use the cracker by Rightcrunch. But you can also use other flavors as well like cardamom, Kesar, pista, chocolate, mango, and berry.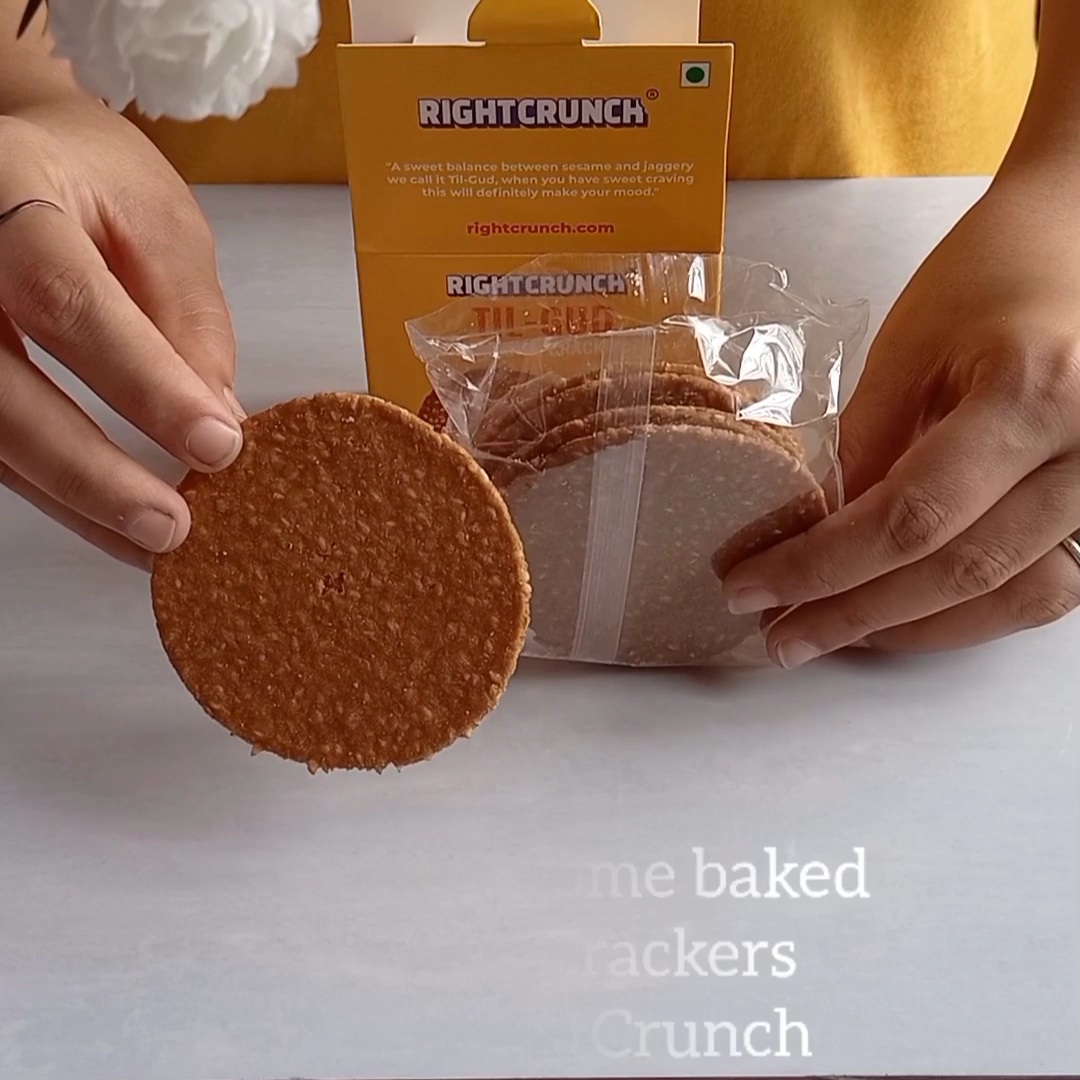 Take a bowl. Take some fresh cream. Add sugar.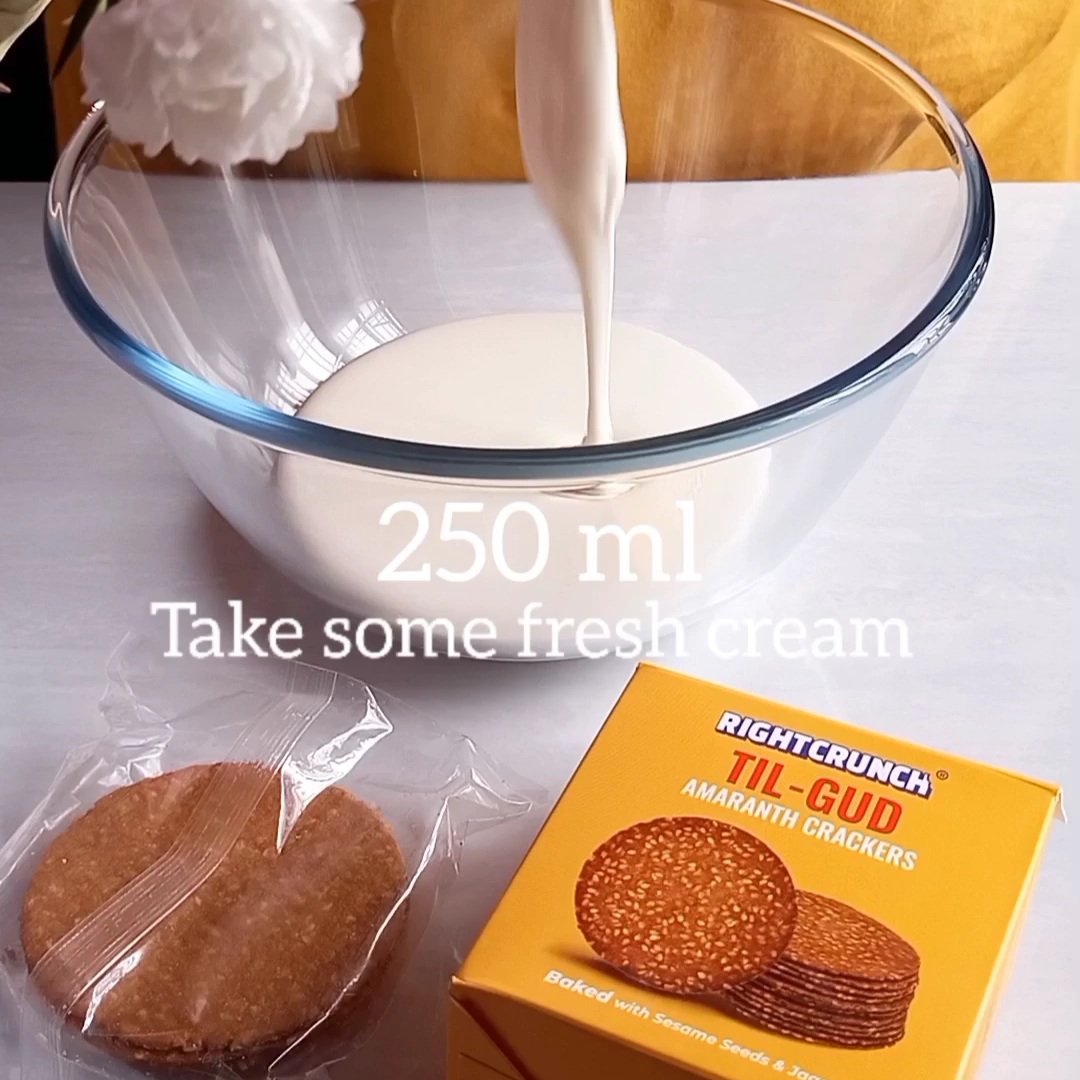 Whisk well until it turns thick in consistency.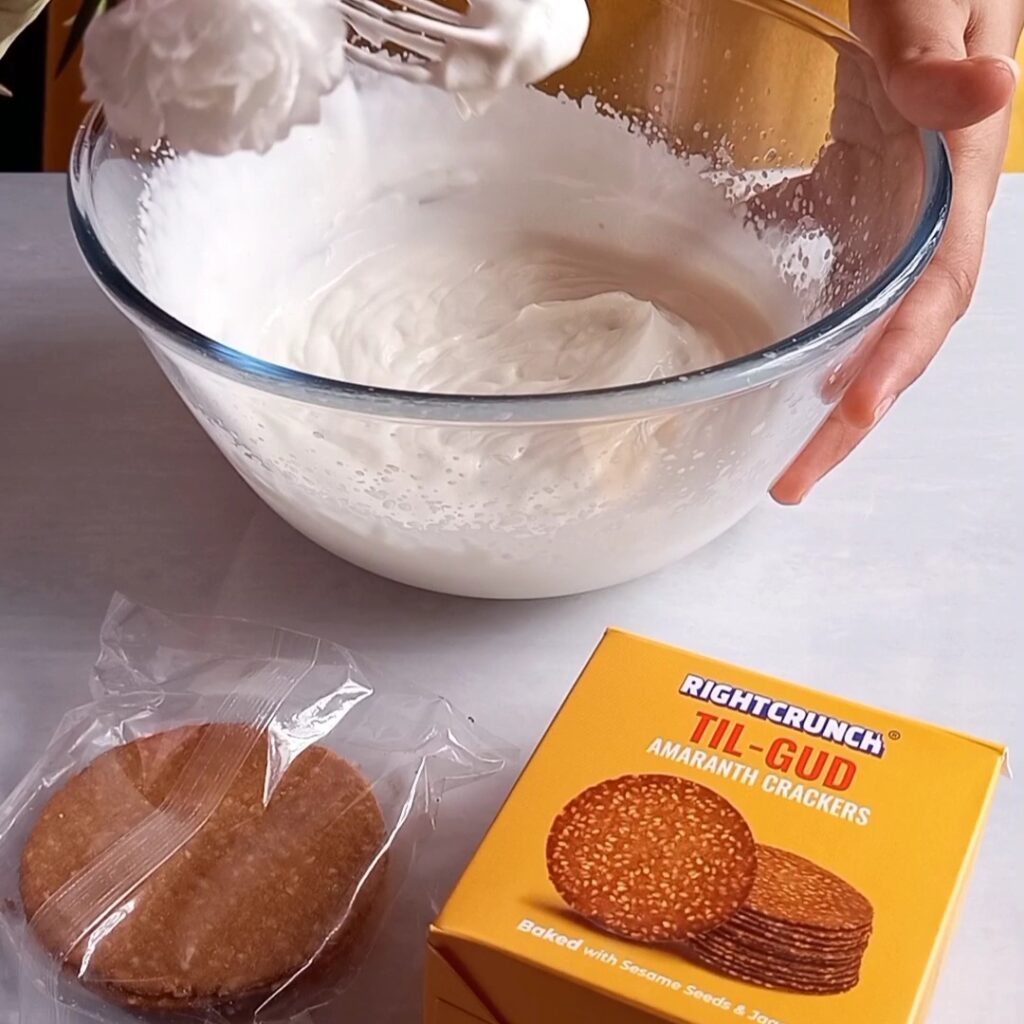 Then add til-gud cracker powder.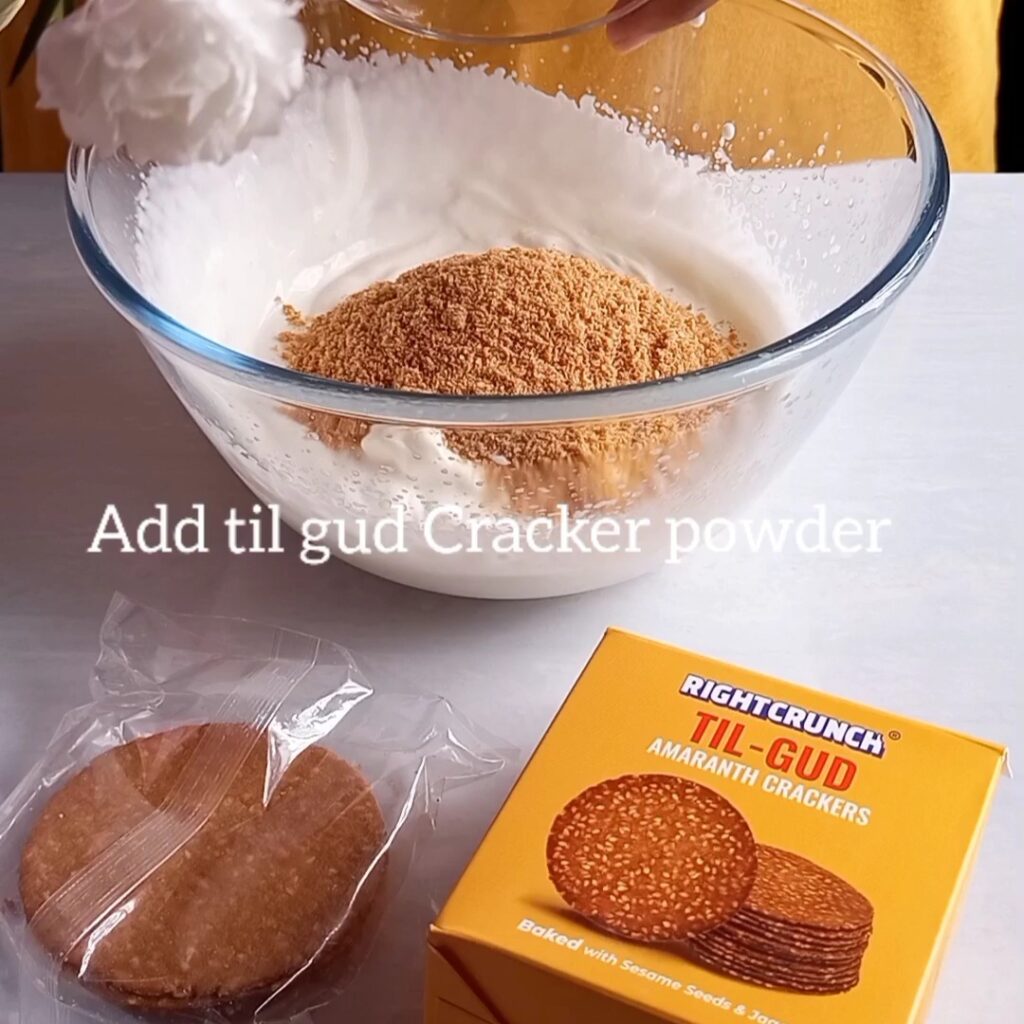 Mix well.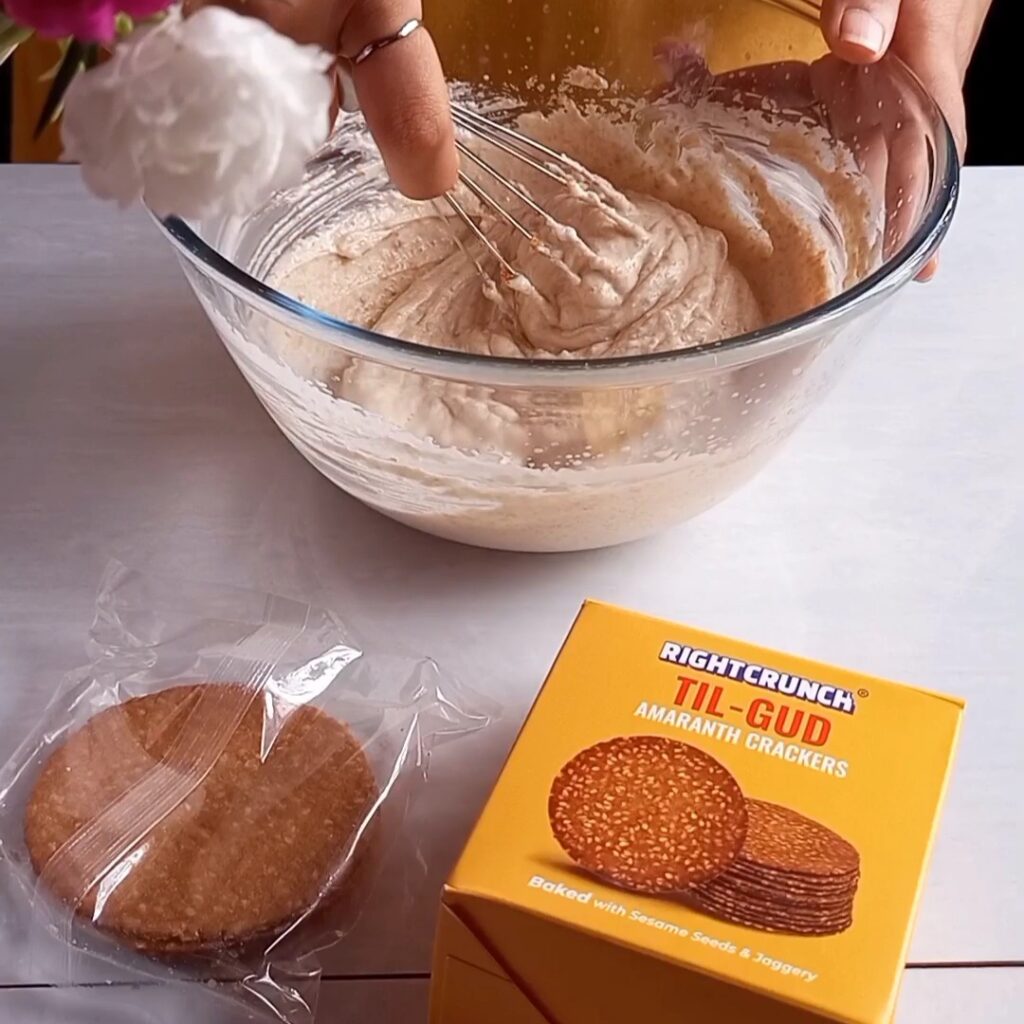 Pour them into the molds. Keep this in the freezer for 8 to 10 hours.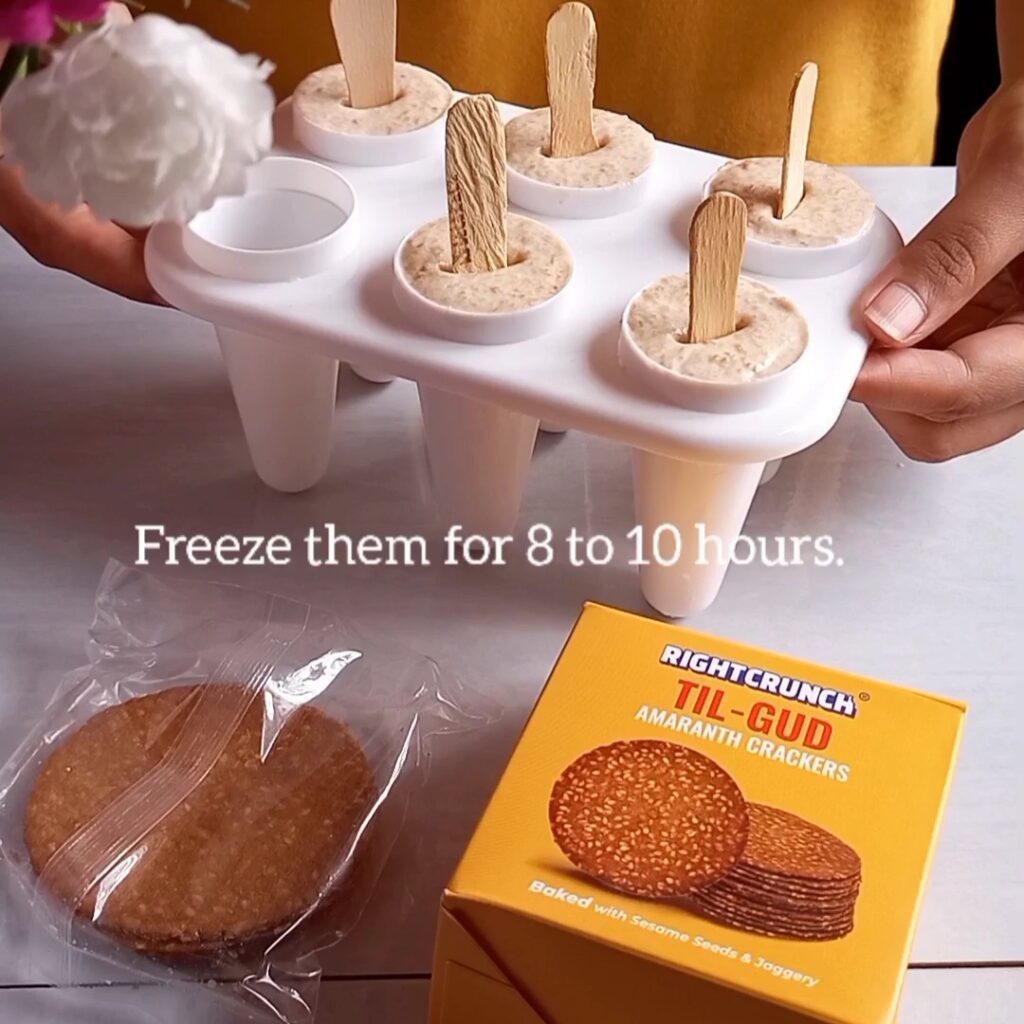 It is ready. Til-gud kulfi is ready. Must try this flavor once. It tastes amazing.