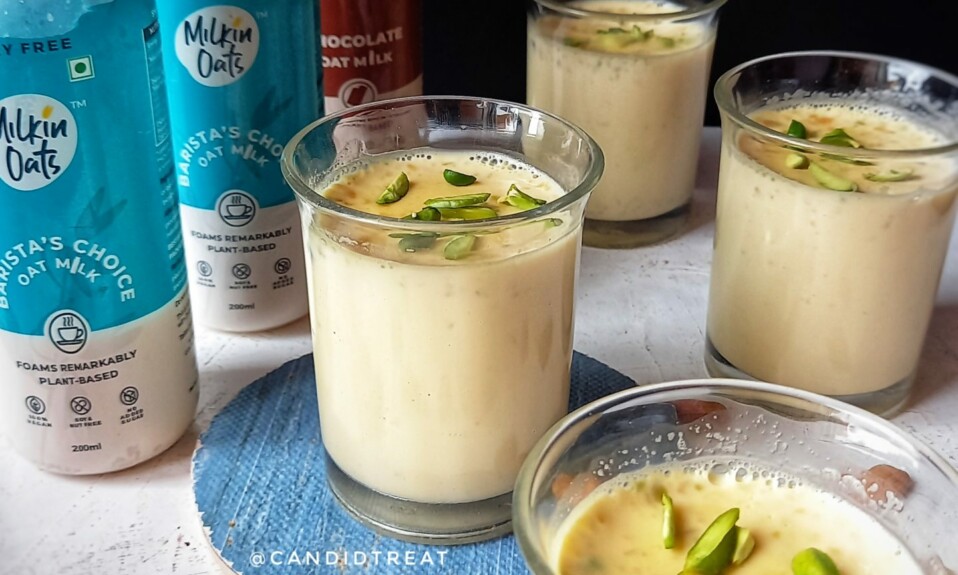 Masala oat milk panna cotta | Panna cotta recipe | Learn how to make masala oats milk panna cotta with step-by-step photos and video. Masala oats milk panna cotta is made with oats milk, cream, flavored with cardamom, mix nuts. we use agar-agar powder for this panna cotta. So you can also use gelatin in place of agar-agar.
This masala oats milk panna cotta is easy to make and tastes rich, creamy, and delicious. If you want to make this panna cotta vegan, use coconut cream instead of regular cream. Try this traditional Indian flavor of panna cotta with oat milk.
Here are some other recipes from this blog…
INGREDIENTS
160 ml oat milk
200 ml Amul fresh cream/coconut cream
2 to 3 tbsp sugar
1 tsp cardamom powder
1 and a half tsp agar-agar powder
2 to 3 drops of yellow food color
3 tbsp coarse grind nuts(5 to 6 almonds, 4 to5 cashews, 7 to 8 pistachio soaked)
How to make masala oat milk panna cotta?
First, soak some nuts. Then remove the skin of the almonds and pistachio. After that grind the nuts into a coarse paste.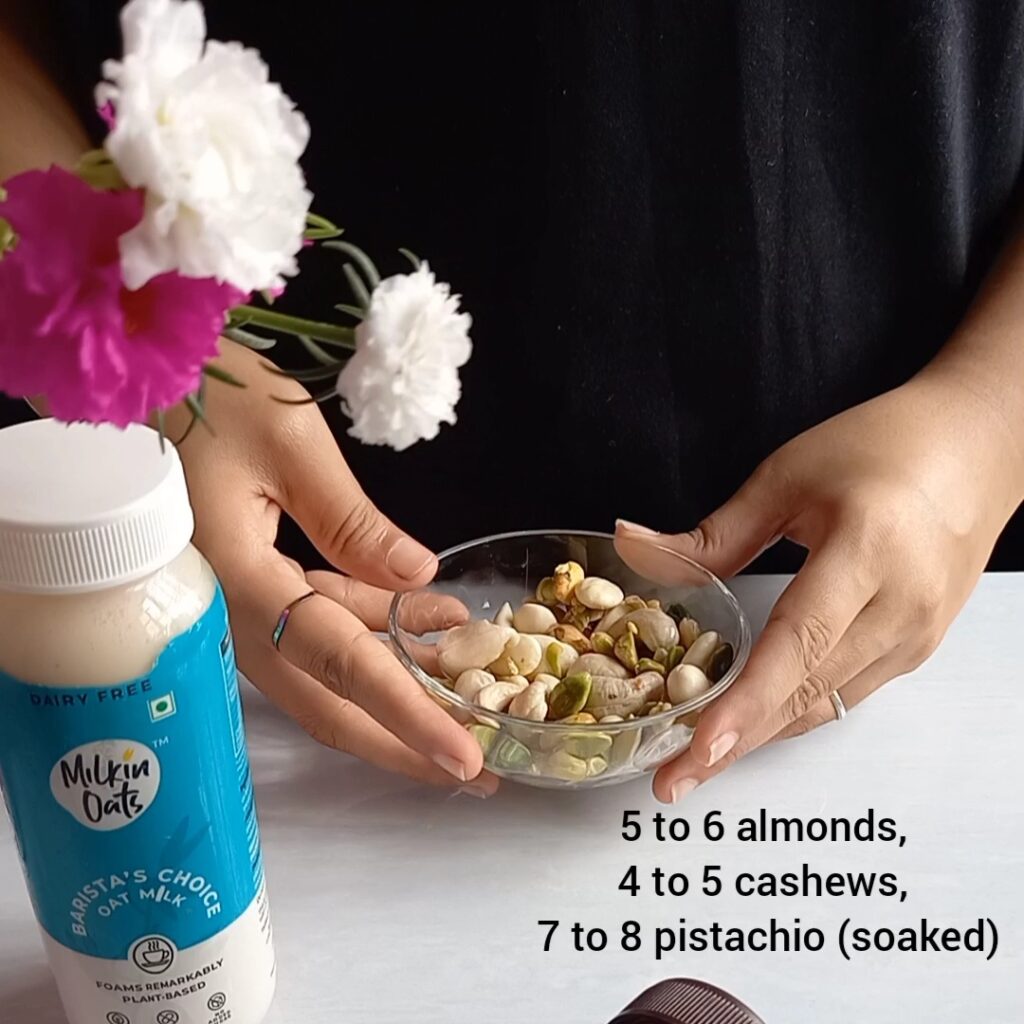 Now take a bowl. Add oat milk. Here I used MilkinOats oat milk. Add cream.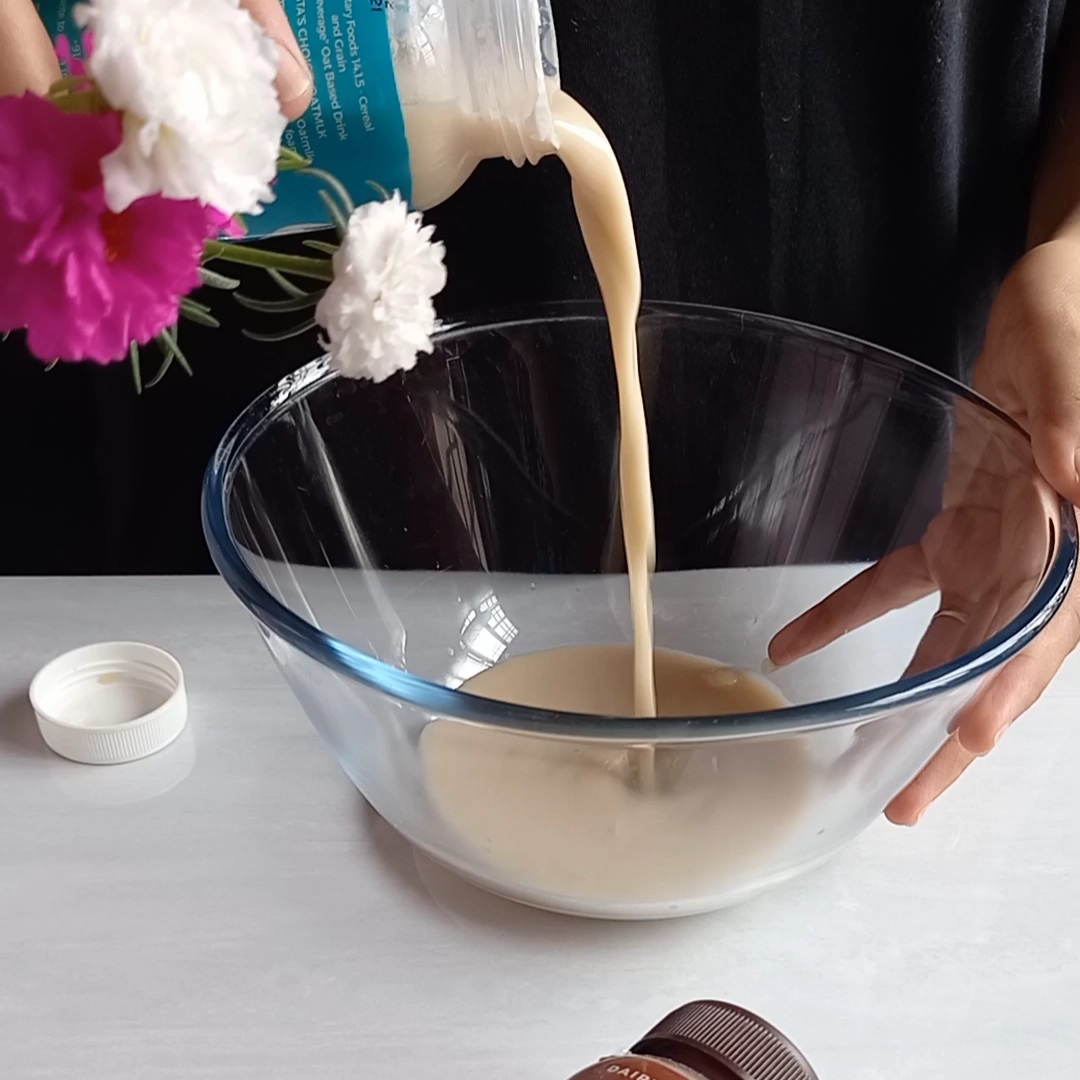 Add sugar. Then add cardamom.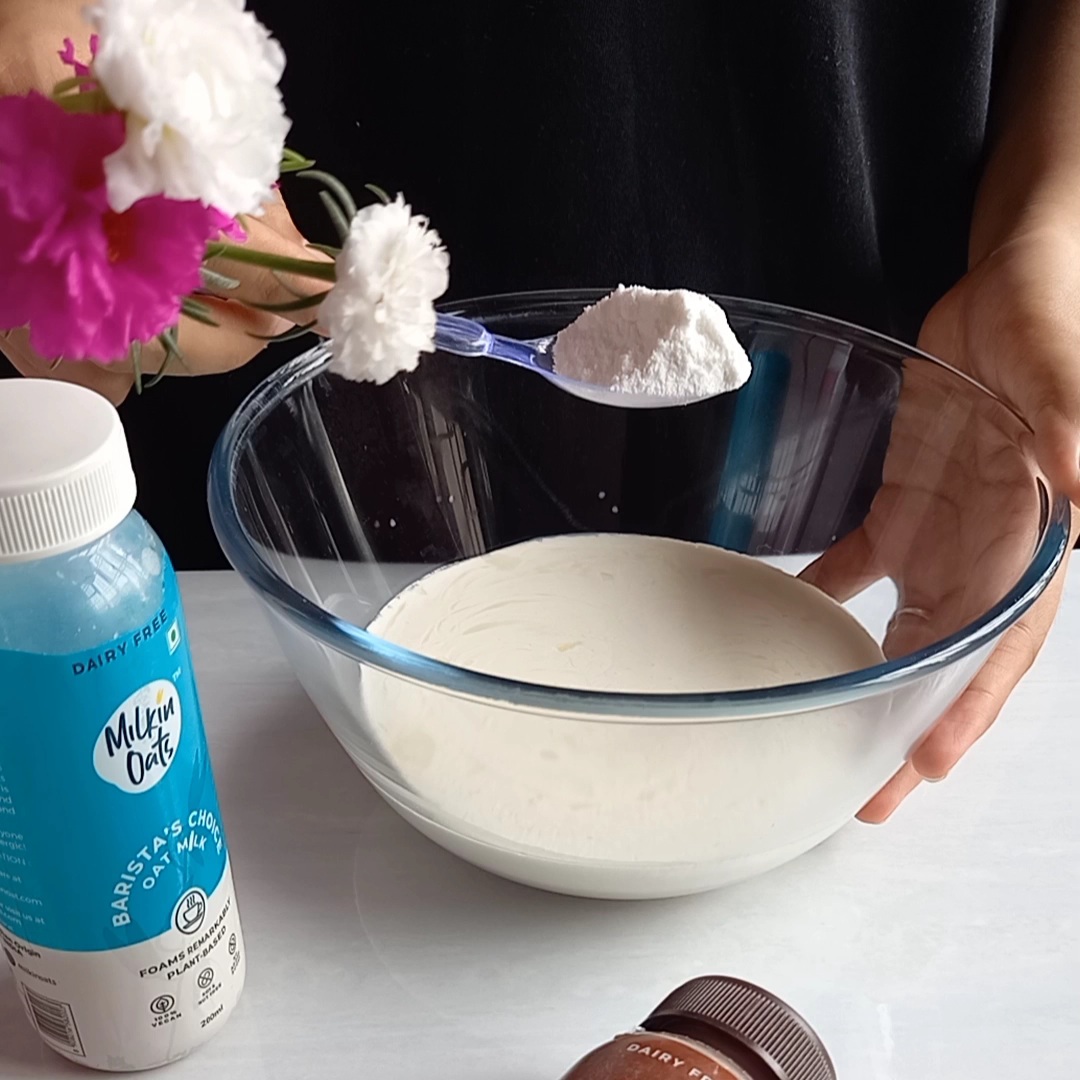 Add coarse ground-soaked nuts paste. Add agar agar powder. add some food color. It is optional. You can also use saffron. Mix well.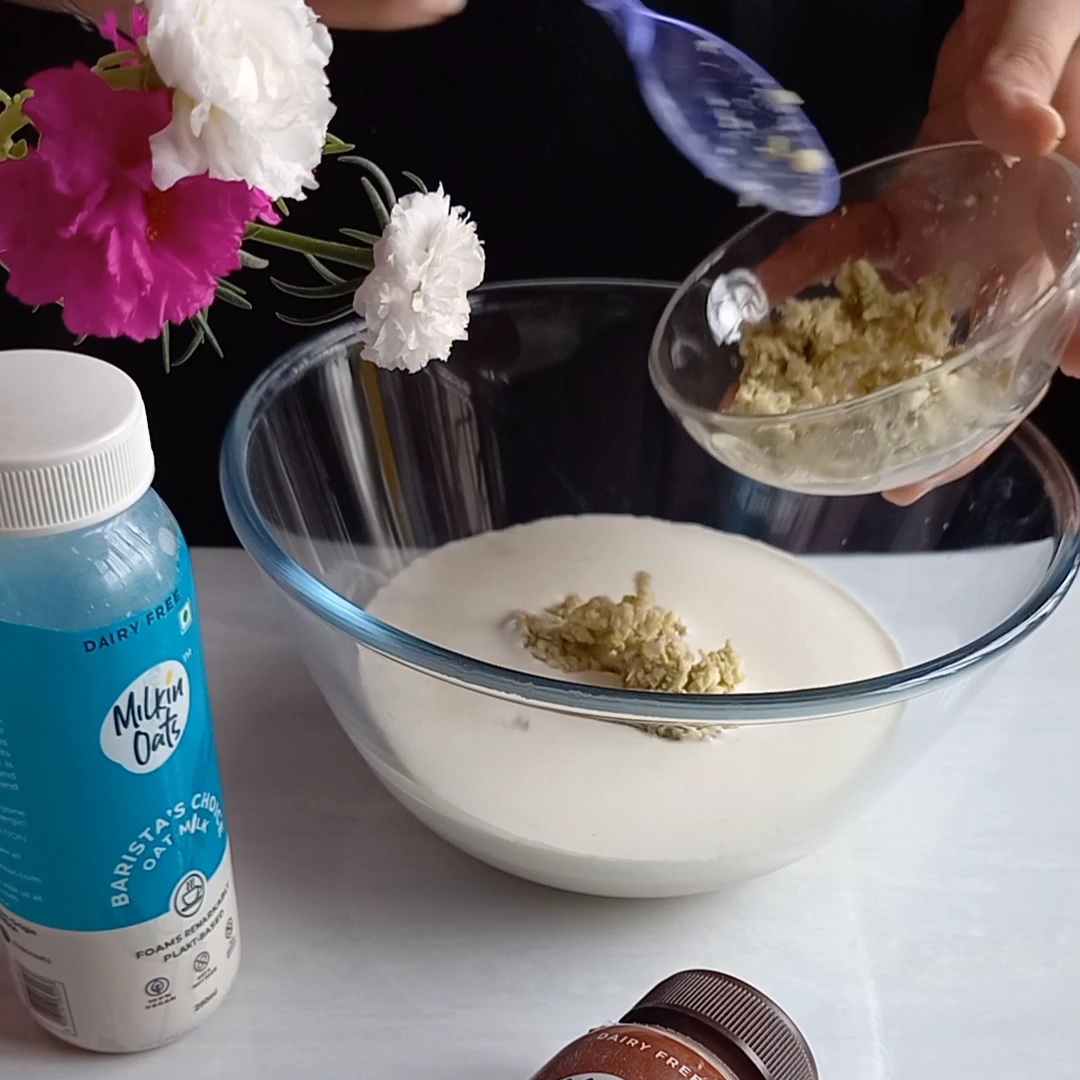 Cook them for 5 minutes on medium flame. And continuously stir the mix. After that turn off the heat.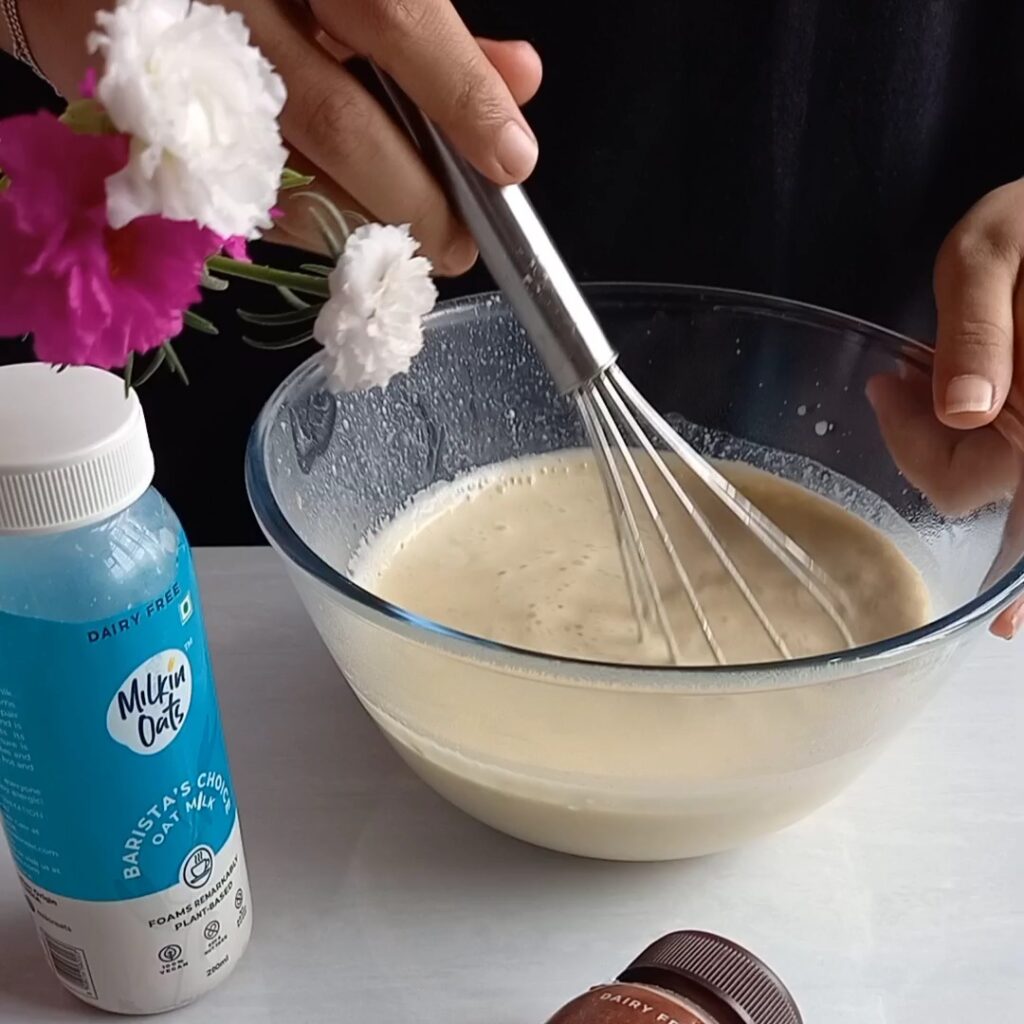 Take some glass or a bowl. Pour the panna cotta mix. And keep this in the fridge for an hour or until it sets completely.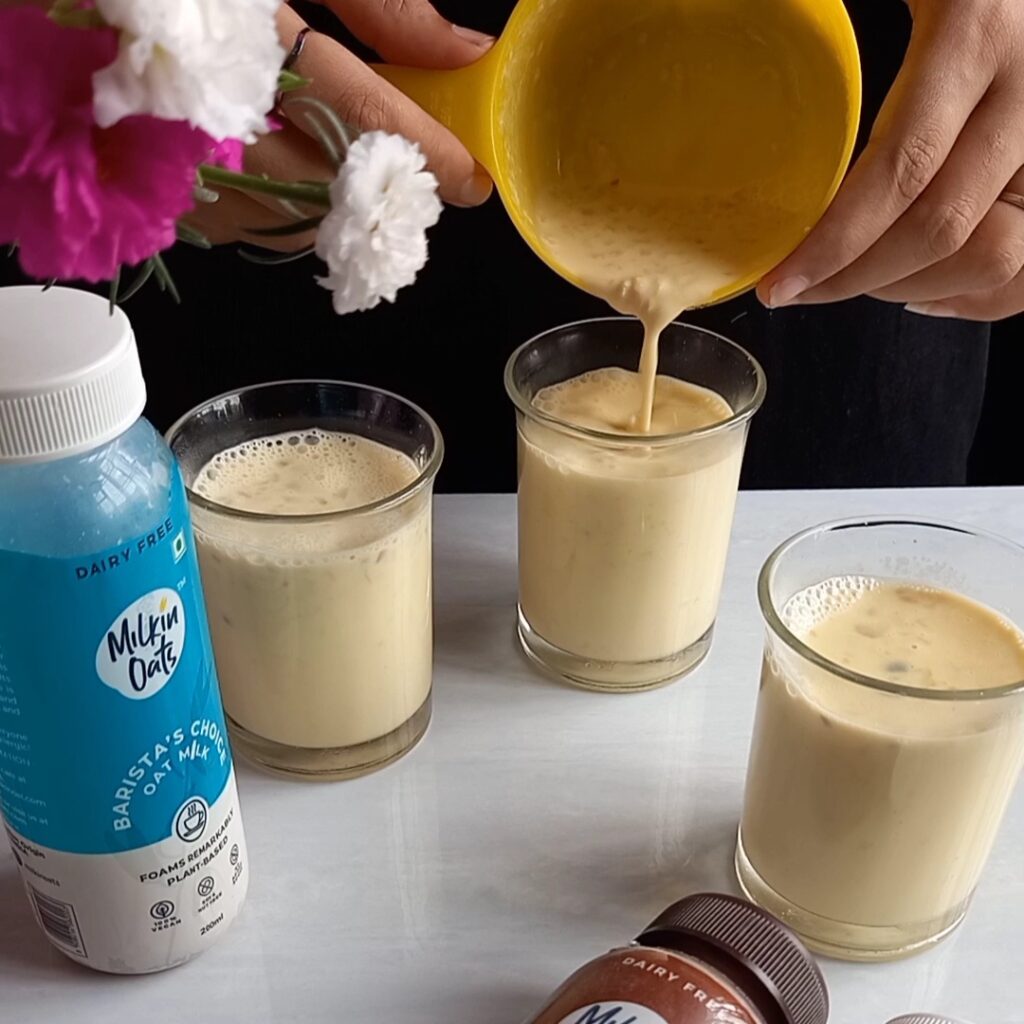 Garnish it with some chopped nuts. Masala oat milk panna cotta is ready to serve.