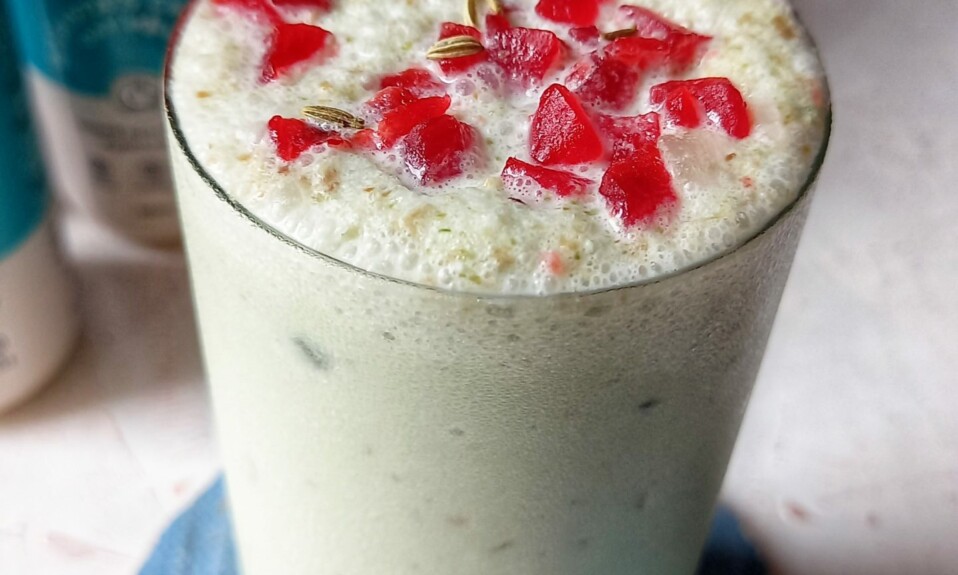 Paan Milkshake | Thick and Rich paan milkshake recipe | Learn how to make paan milkshake with step-by-step photos and video. Paan milkshake is a creamy and refreshing summer drink made with milk, ice cubes, sugar, and paan kulfi.
Today I am using oat milk in place of regular milk. And you can also use meetha paan in place of paan kulfi. If you want to use meetha paan, add some vanilla ice cream for the creamy texture. If you also love thick and creamy milkshakes, try this paan-flavored milkshake. You will love the flavor of paan.
Here are some other summer treats recipes from this blog…
INGREDIENTS
200 ml oat milk/regular full fat milk
2 to 3 tbsp sugar
5 to 6 ice cubes(for one glass)
3 paan kulfi or 2 meetha readymade paan
How to make paan milkshake?
First, take the blender jar. Add milk. Here I am using oat milk. You can also use regular milk in place of oat milk.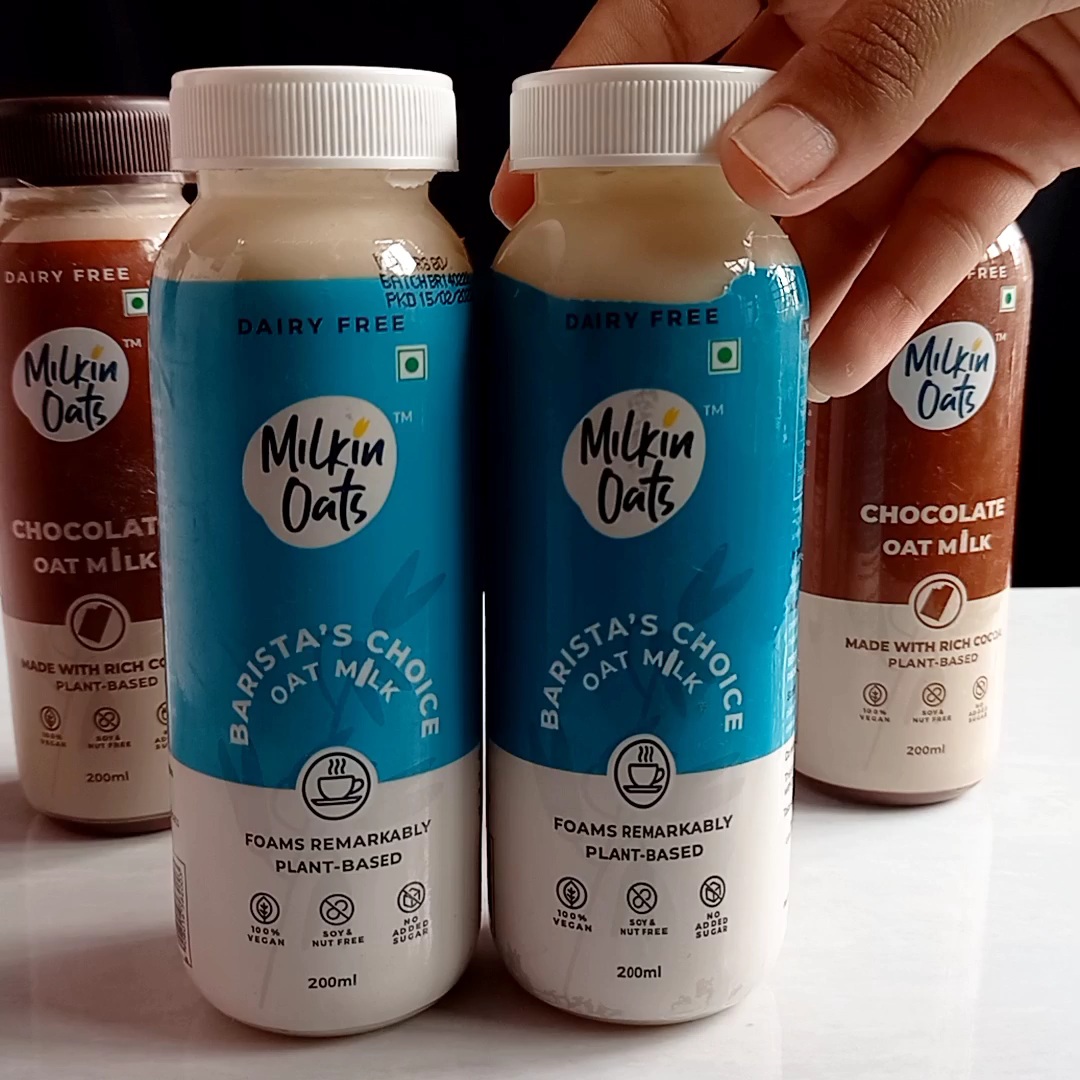 Add sugar and a lot of ice cubes. Because when you add a lot of ice cubes it gives extra thickness to the milkshake.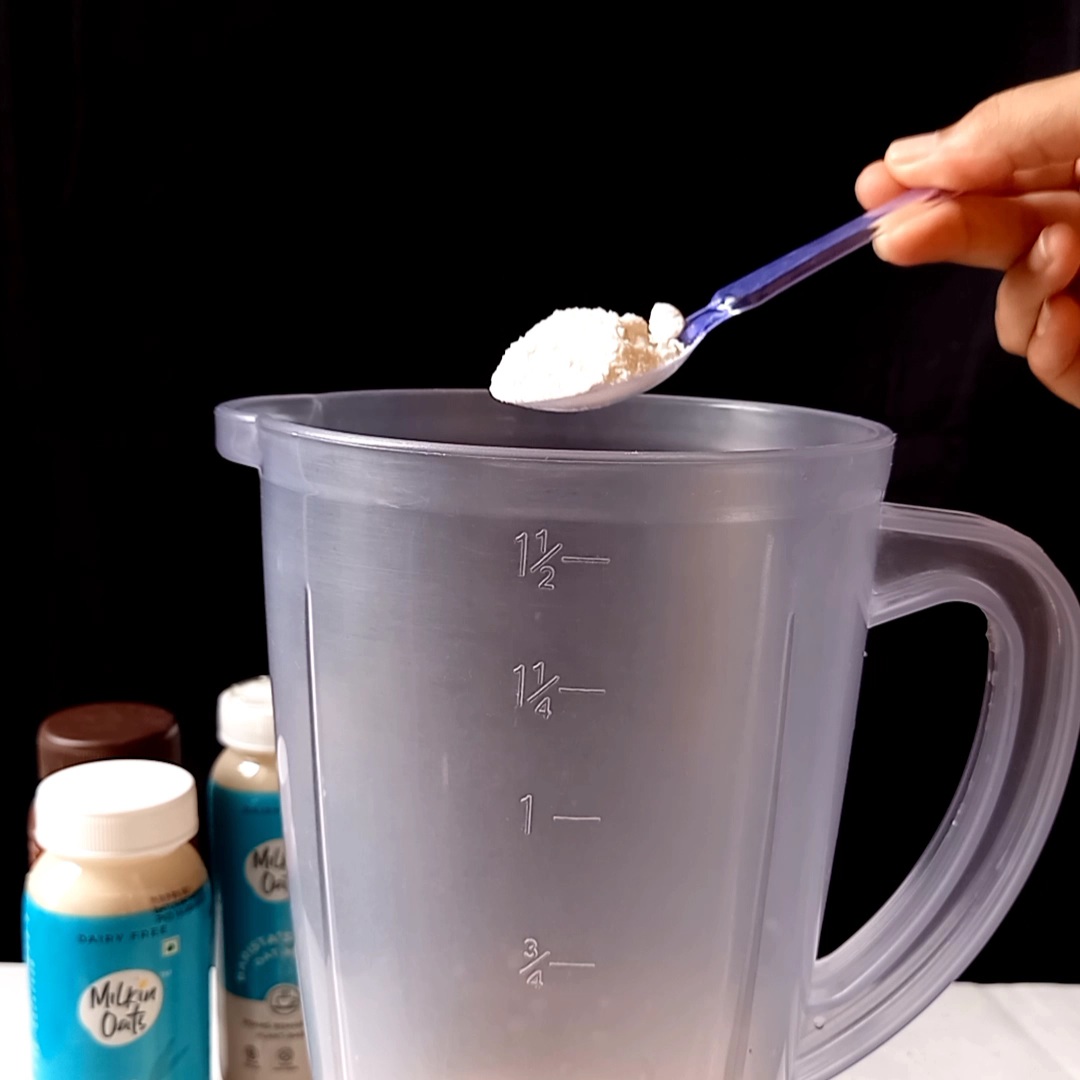 Then add paan kulfi. Or you can add regular readymade meetha paan (easily available in every paan shop, from where you can buy meetha paan). So if you are using a meetha pan, add some ice cream.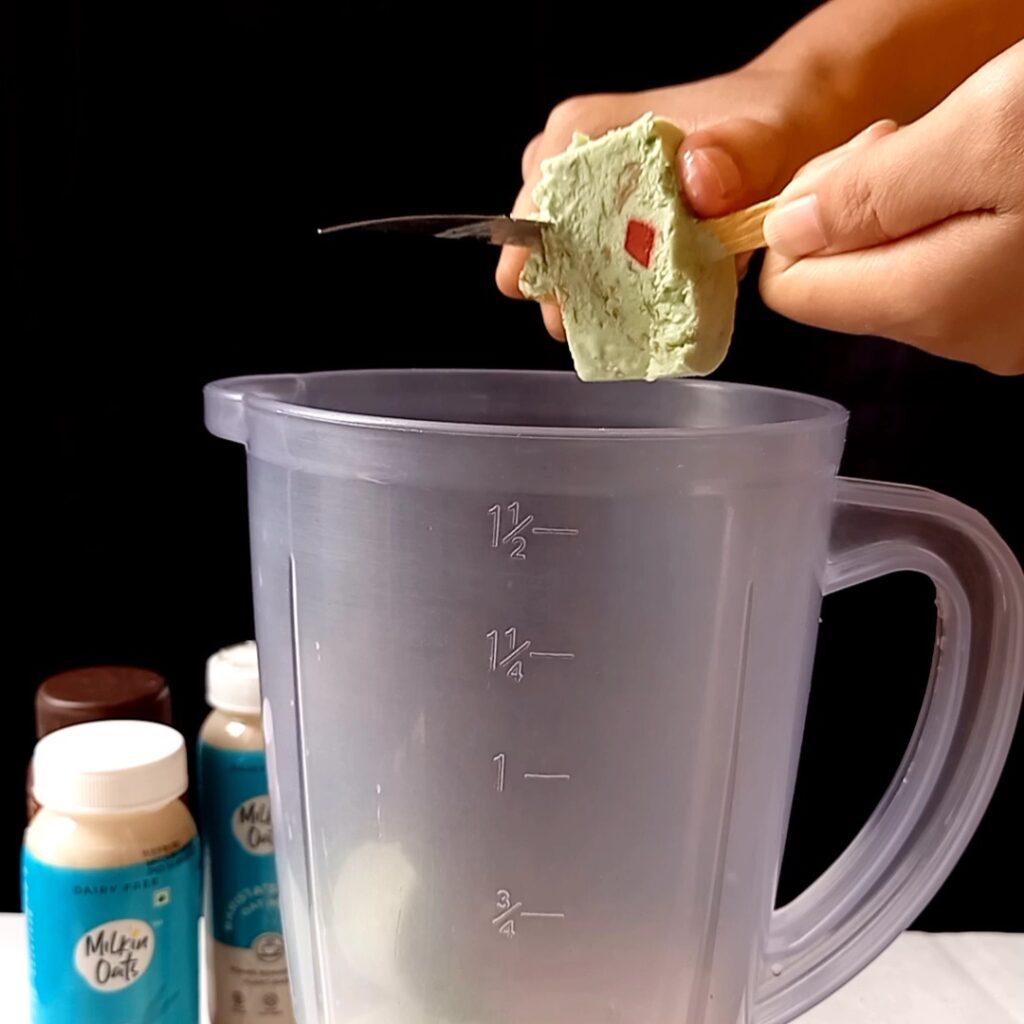 Now blend it well. Paan milkshake is ready. Look at the thick texture of the milkshake.
Try this amazing and refreshing paan-flavored milkshake and let me know how is it…