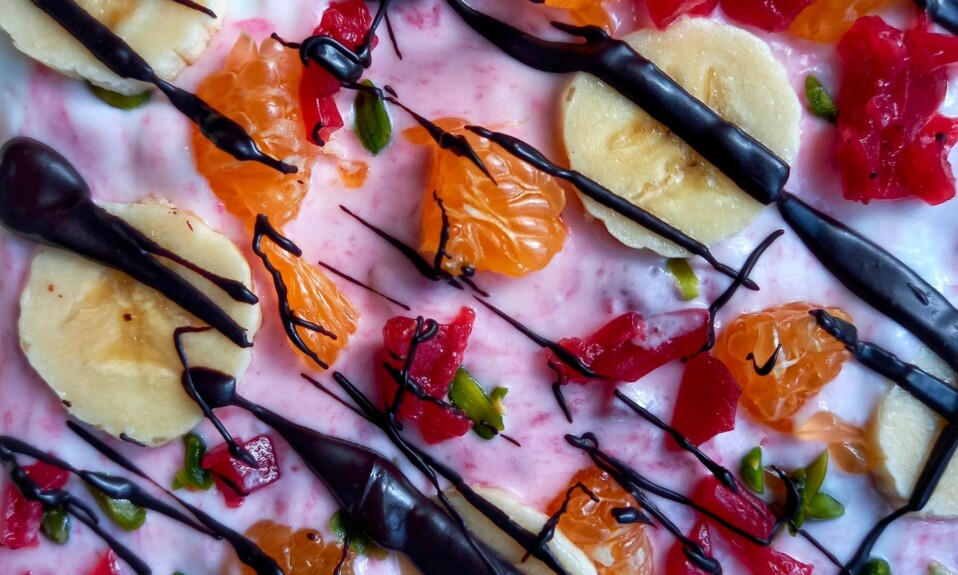 Frozen fruit yogurt bars | Strawberry-chocolate frozen yogurt bark | Learn how to make a frozen fruit yogurt bar with step-by-step photos and video. Try this delicious and healthy frozen yogurt bar. It is very easy to make and you can store them for 4 to 5 days in the fridge. You can also make these frozen bars with different types of flavor. For this recipe, you need some fresh hung curd. You can also use greek yogurt in place of hung curd. Then you need, sugar, strawberry compote, some fruits, melted chocolate. You can also use honey in place o sugar. Or go with your favorite fruits.
What is greek yogurt?
Greek yogurt is thicker in consistency and is full of protein. Basically, greek yogurt is a thick curd. You can use store-bought yogurt. Or you can also make this at home. First, boil the milk then leave the milk to cool down at lukewarm temperature. Then add 1 tbsp curd into it and leave it to ferment for at least 7 to 10 hours. After that pour the curd into any cloth or cheesecloth. Then leave it for 1 to 2 hours. The liquid is drained out and our homemade greek yogurt is ready.
Some other recipes from this blog…
INGREDIENTS
1 bowl hung curd
2 to 3 tbsp fresh cream(optional)
2 to 3 tbsp sugar/honey
3 to 4 tbsp strawberry compote
For toppings: some oranges
Sliced bananas
Chopped pistachios
Cherry
Melted chocolate
HOW TO MAKE FROZEN FRUIT YOGURT BARK?
First, take some curd. Pour this curd into a cotton cloth and hang it for 1 to 2 hours. After that, you can use this hung curd for making this recipe. or you can also use greek yogurt.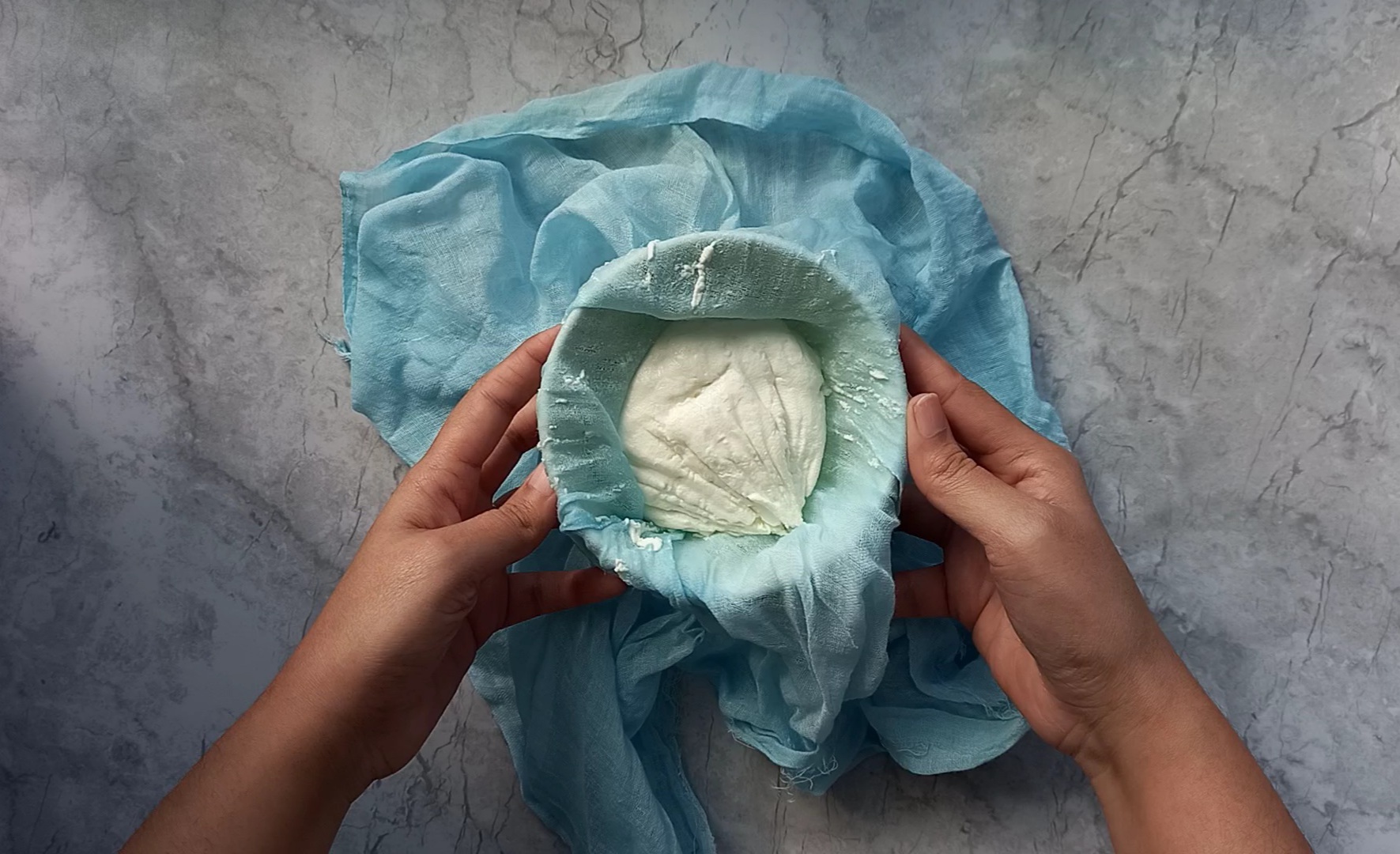 Add cream. The cream is totally optional for this recipe. you can also skip this if you do not want to add it. Add sugar. Mix well.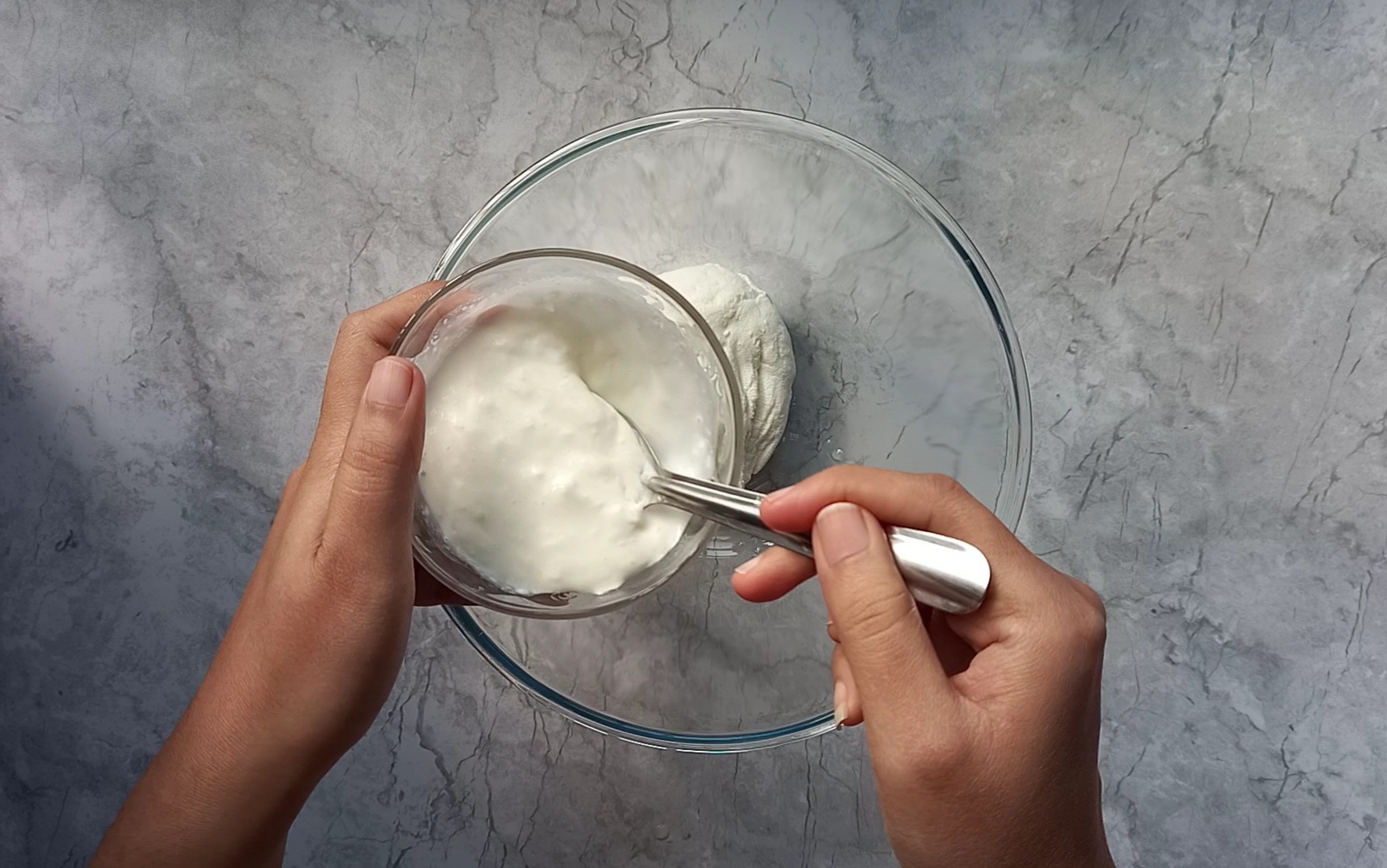 Take a tray. Line it with baking paper. Add half curd mix. Spread it evenly.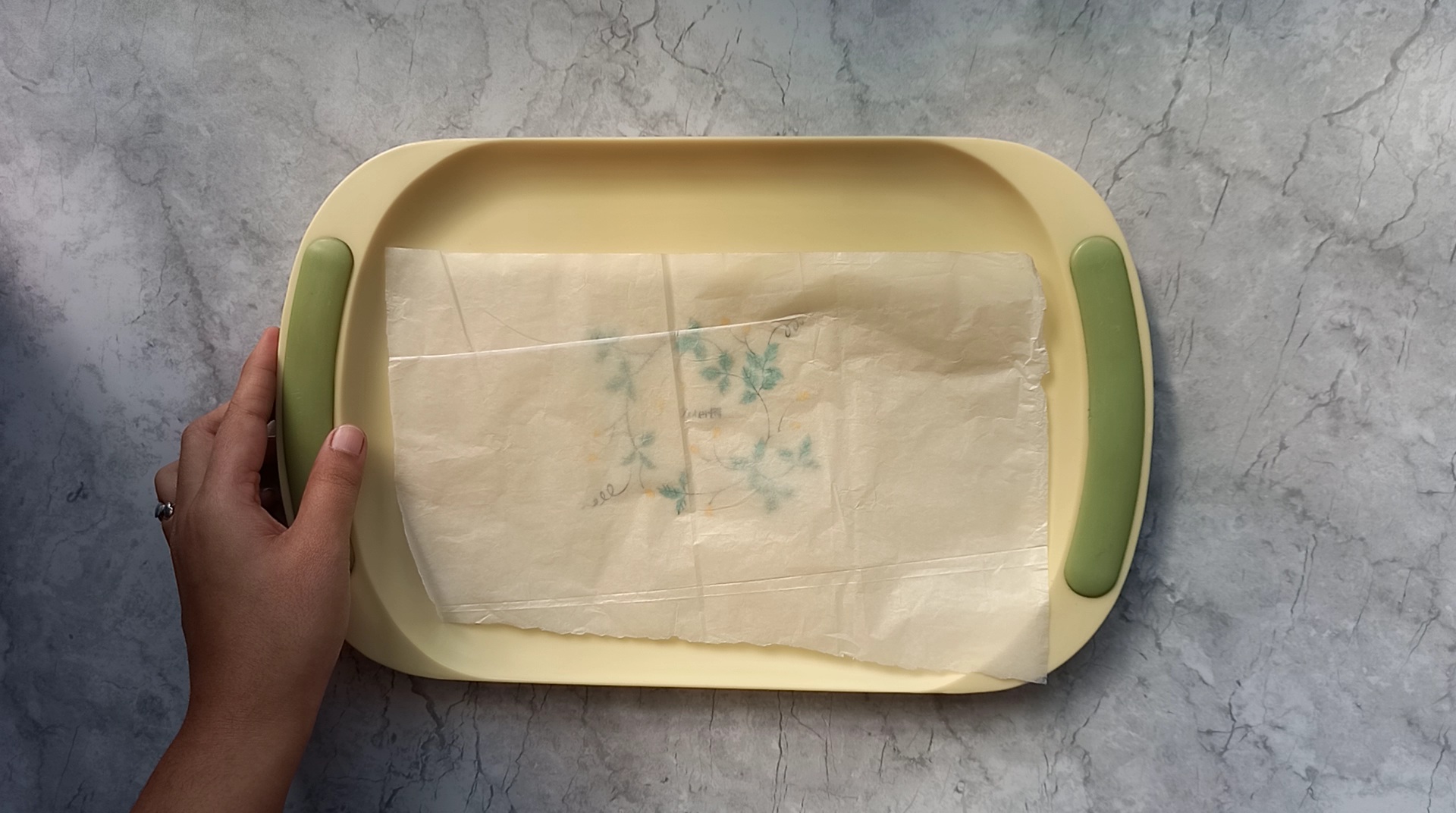 Then add strawberry compote in leftover curd mix. Or you can use strawberry puree. Mix well.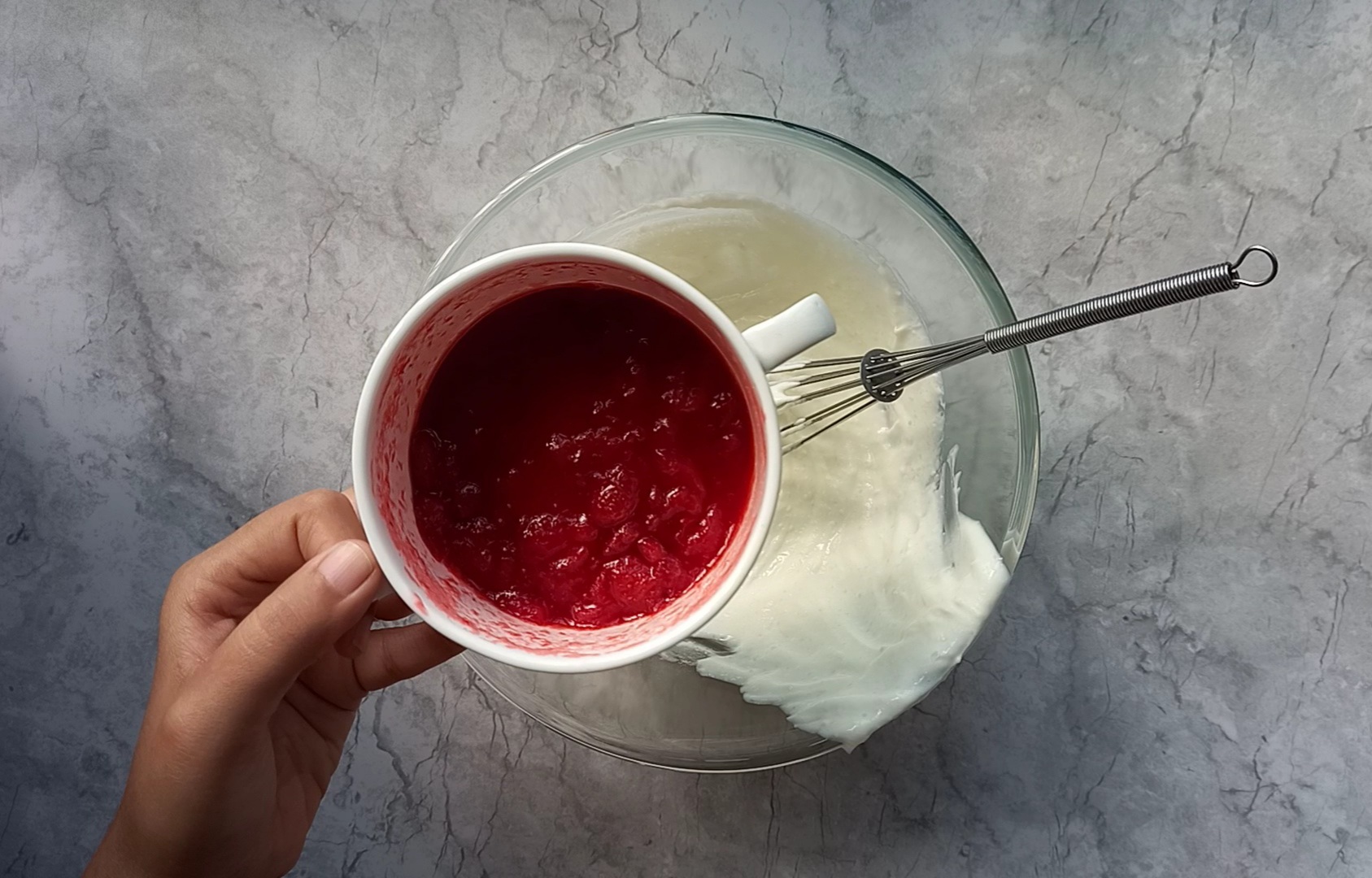 Again pour this and spread it evenly.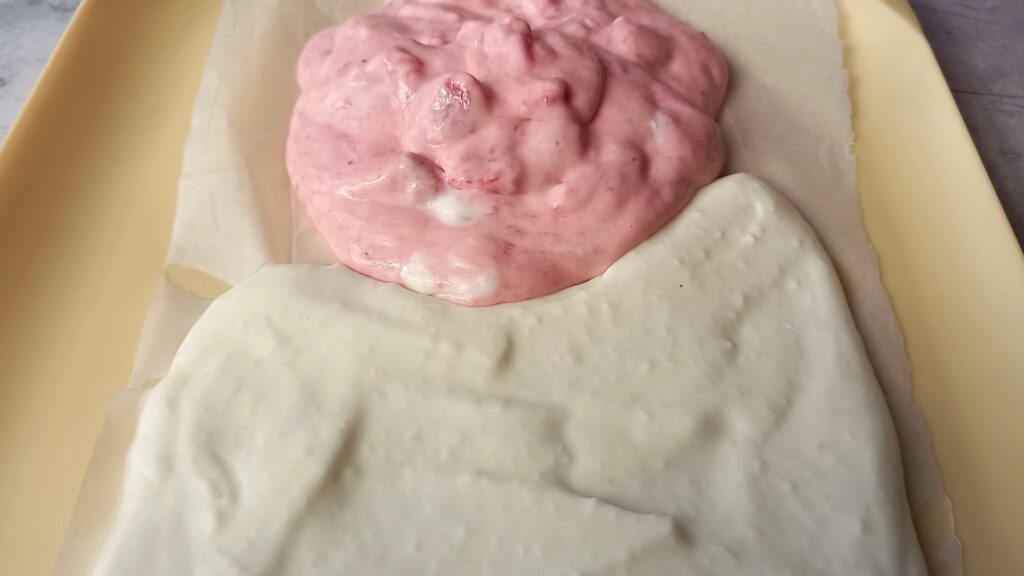 Spread it evenly like this.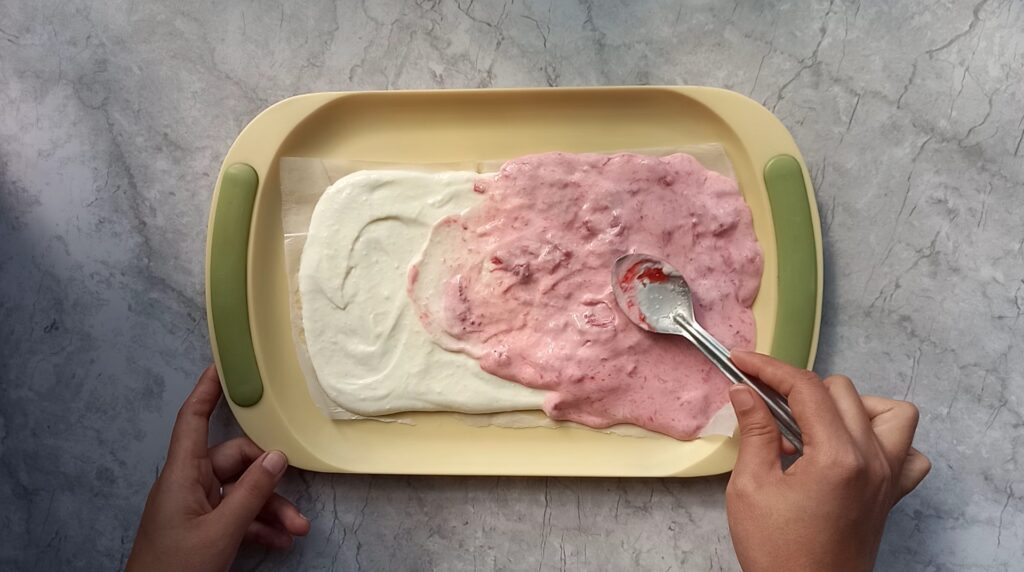 Now top it with some oranges. Place some chopped nuts, bananas. Add some chopped cherries.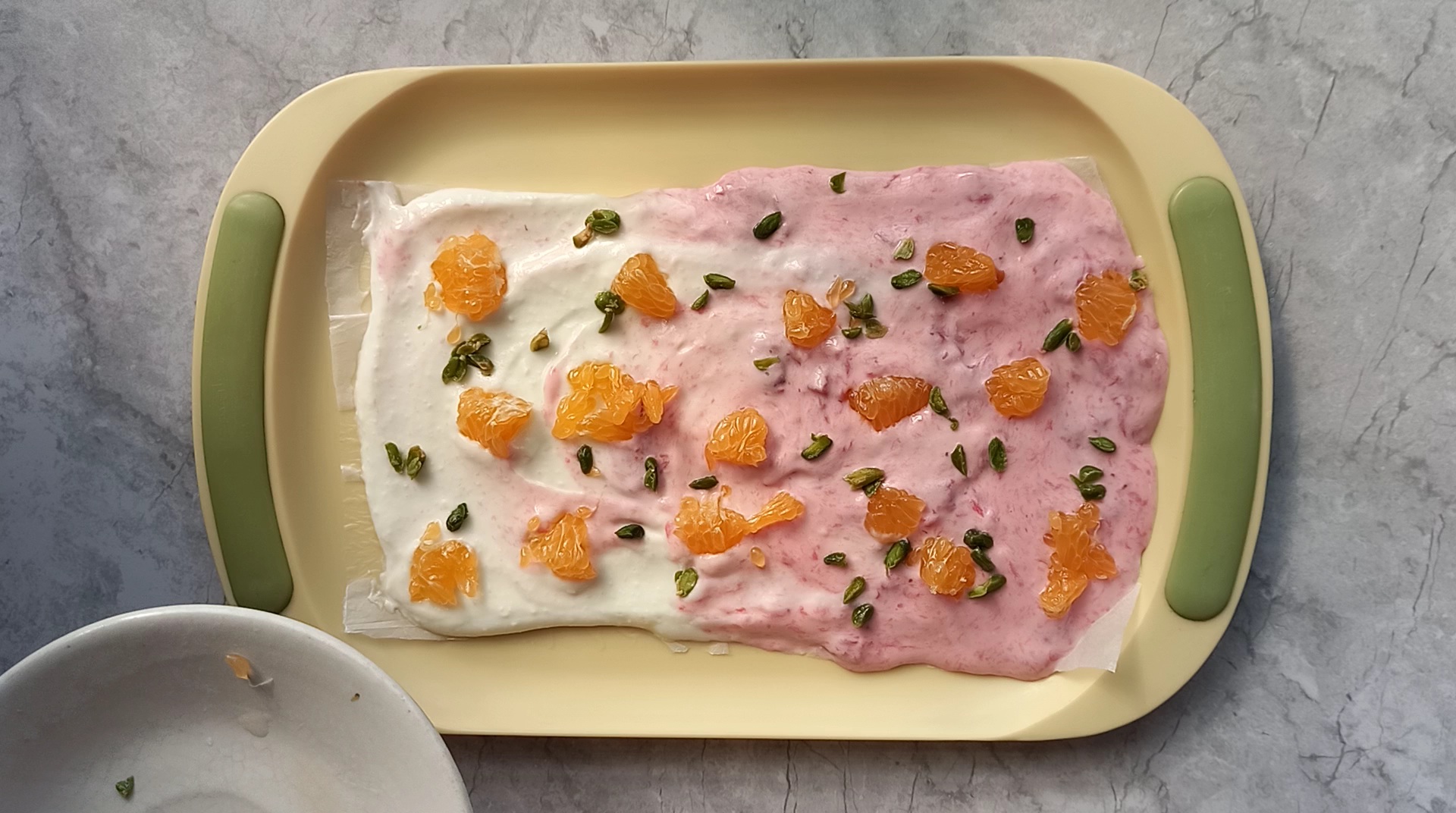 Drizzle some melted chocolate.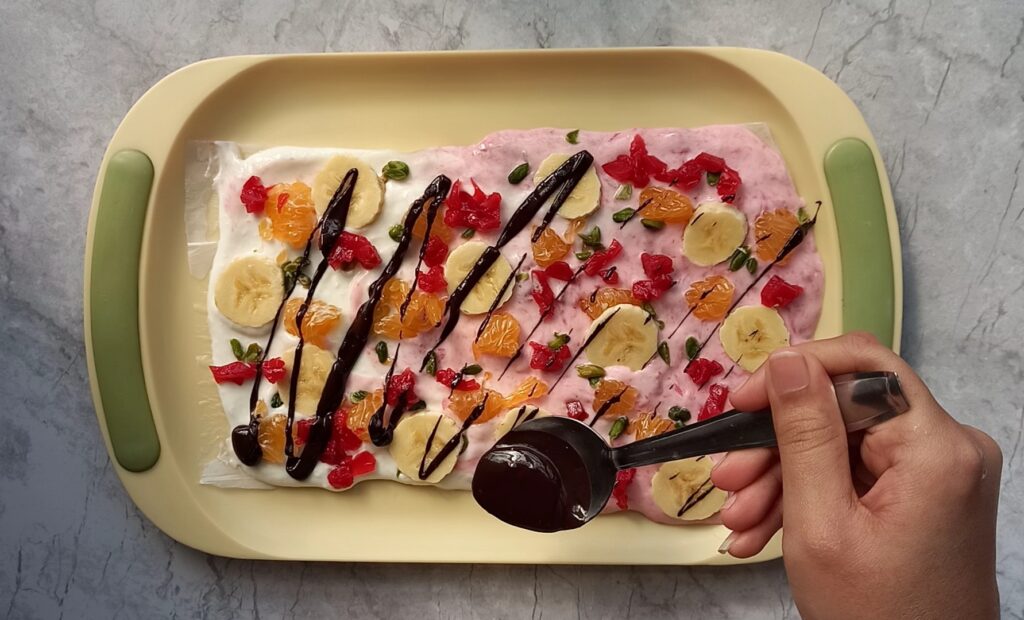 Now freeze it overnight or until it sets completely.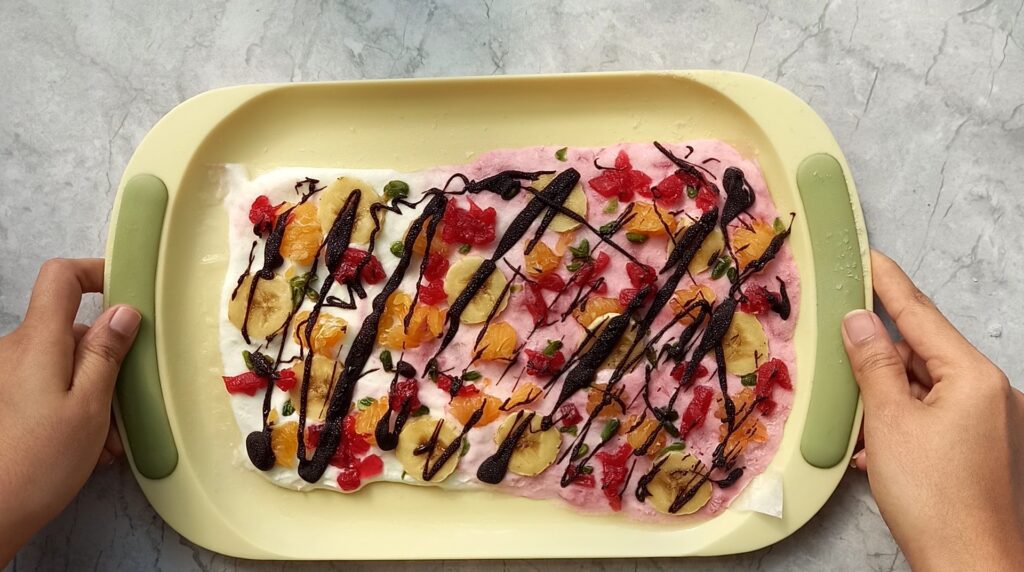 After that cut them into slices.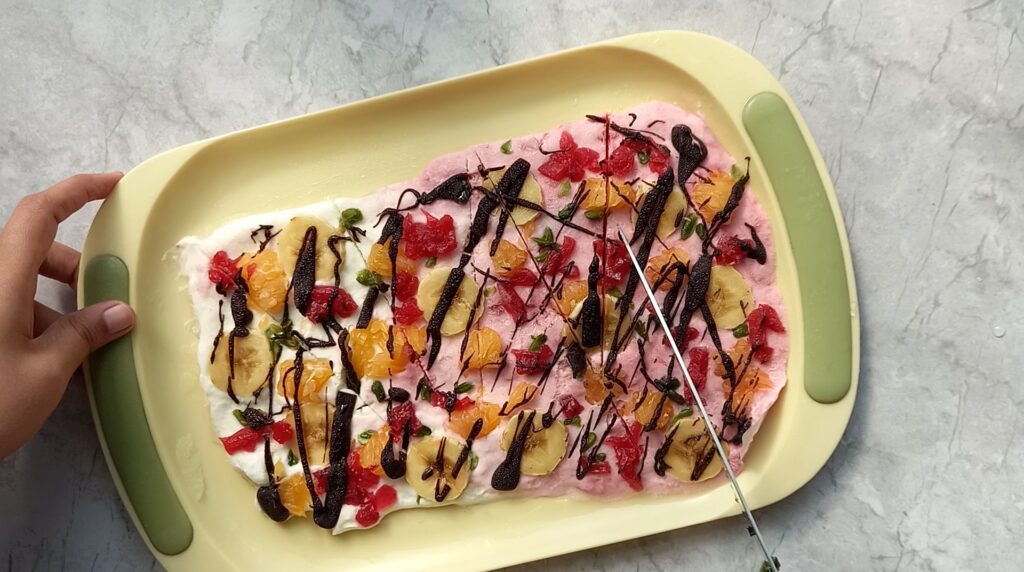 The STRAWBERRY-CHOCOLATE frozen fruit yogurt bar is ready.