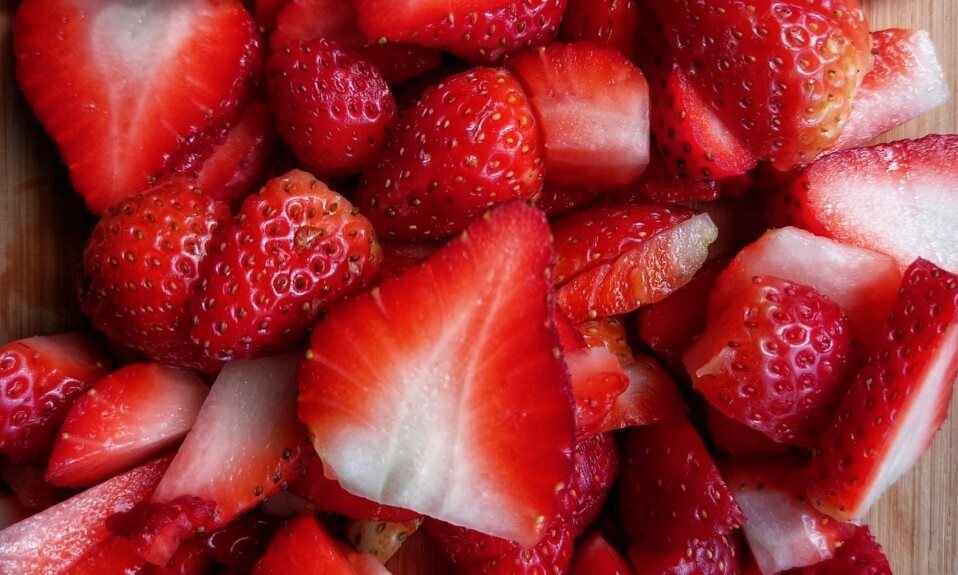 Strawberry compote | Perfect fruit compote recipe | learn how to make strawberry compote with step-by-step photos and video. This strawberry compote is a tasty fruit compote recipe that is made with fresh and juicy strawberries. Compote is cooked with some sugar, salt, and lemon juice. You can store this strawberry compote for 1 to 2 weeks in the fridge. And you can also use this compote in many recipes like for cake fillings, for making ice cream, for milkshakes or smoothies. It is also a very easy way to preserve leftover strawberries for a long time.
Some other recipes from this blog…
Ingredients
10 to 13 strawberries
4 to 5 tbsp sugar
A tiny pinch of salt
1 tsp lemon juice
4 to 5 tbsp water
HOW TO MAKE STRAWBERRY COMPOTE ?
Take some strawberries and wash them well.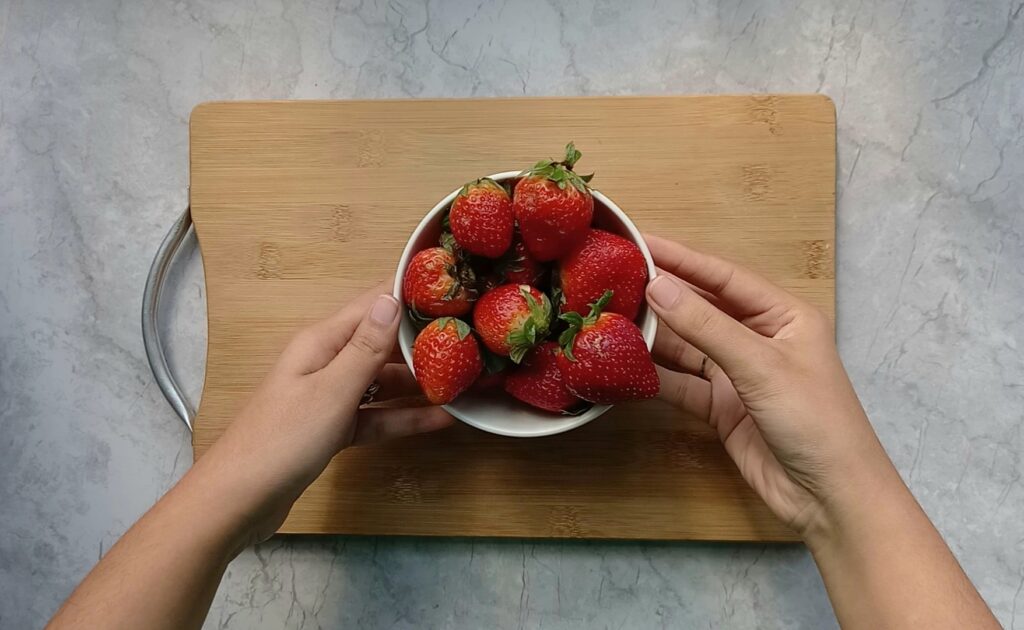 Then cut them into pieces. Adjust the quantity as per your need.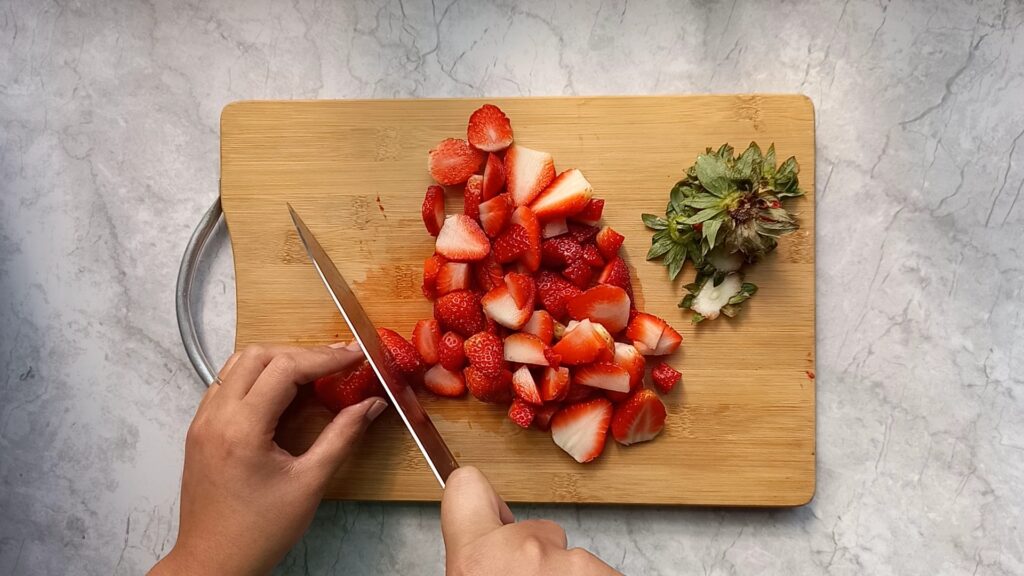 Now take a pan. Add chopped strawberries. Add sugar. Add salt. Add lemon juice.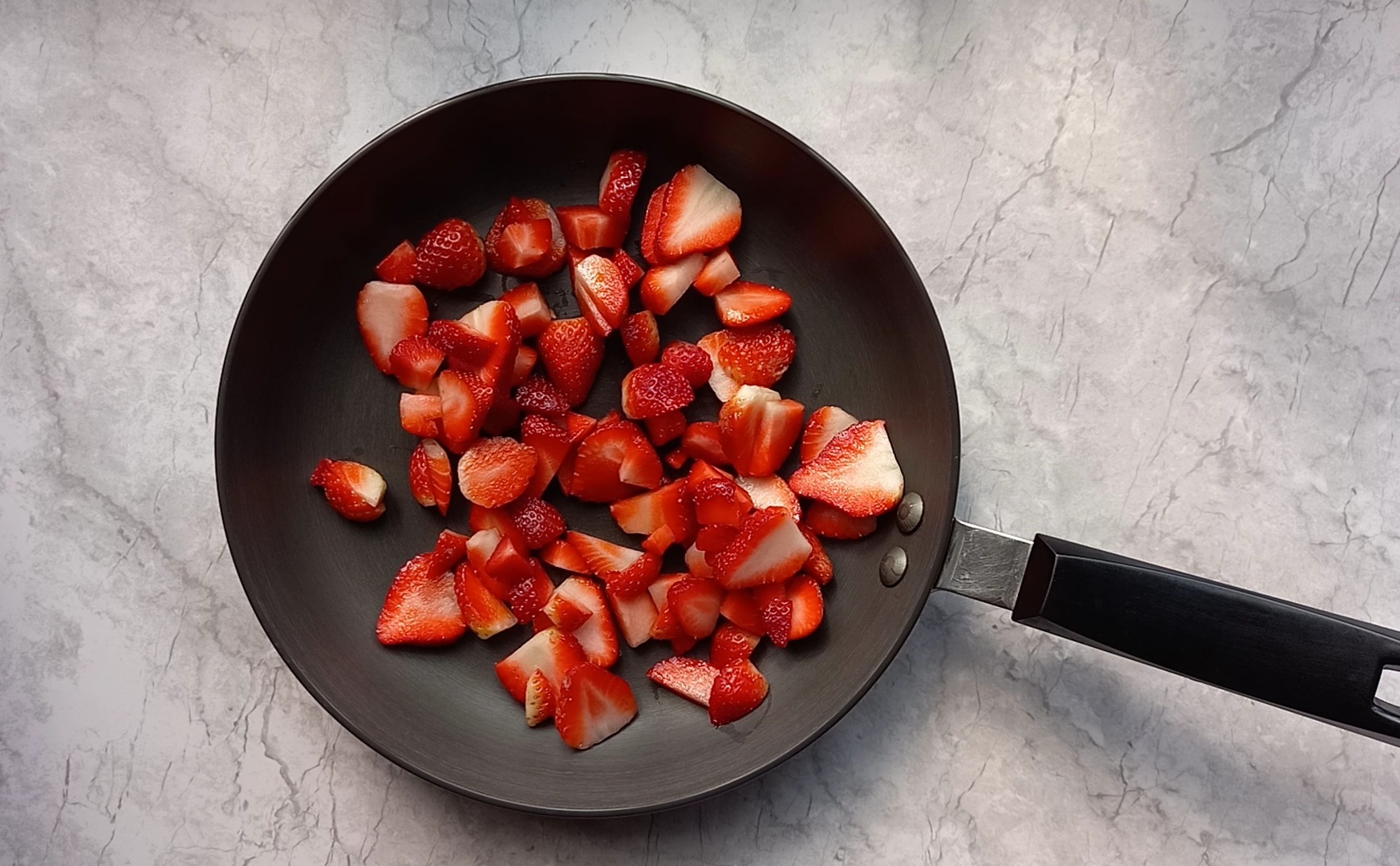 Add some water. Cook them for 2 to 3 minutes on high flame.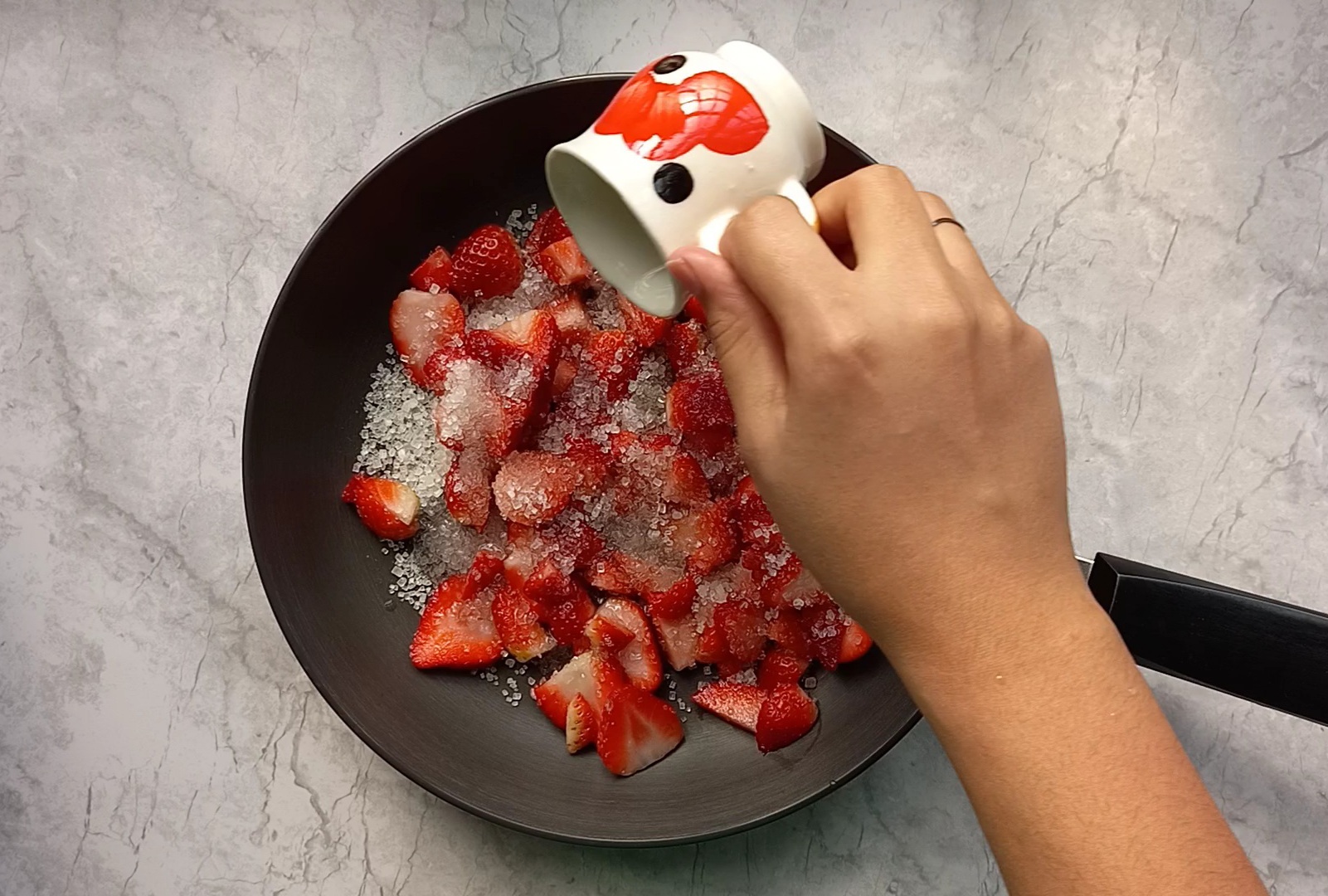 Then cover the pan and cook for 5 to 6 minutes on medium flame.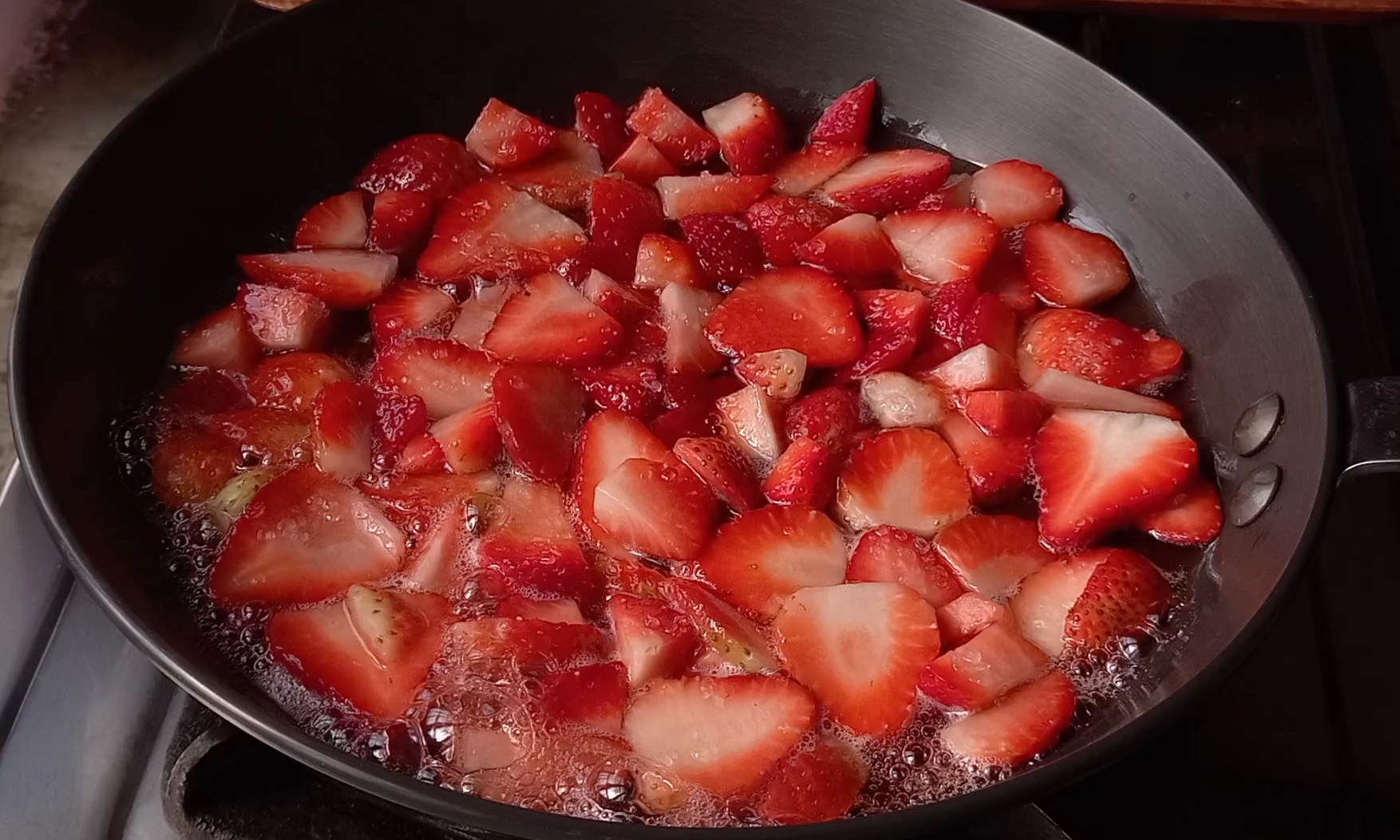 After that open up the lead.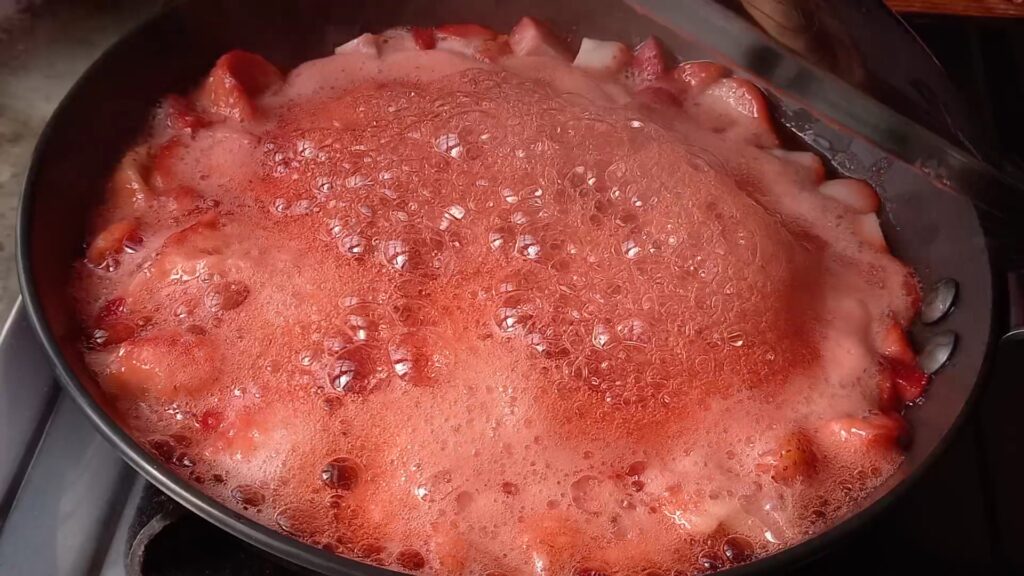 And again cook it for 5 to 6 minutes on high flame.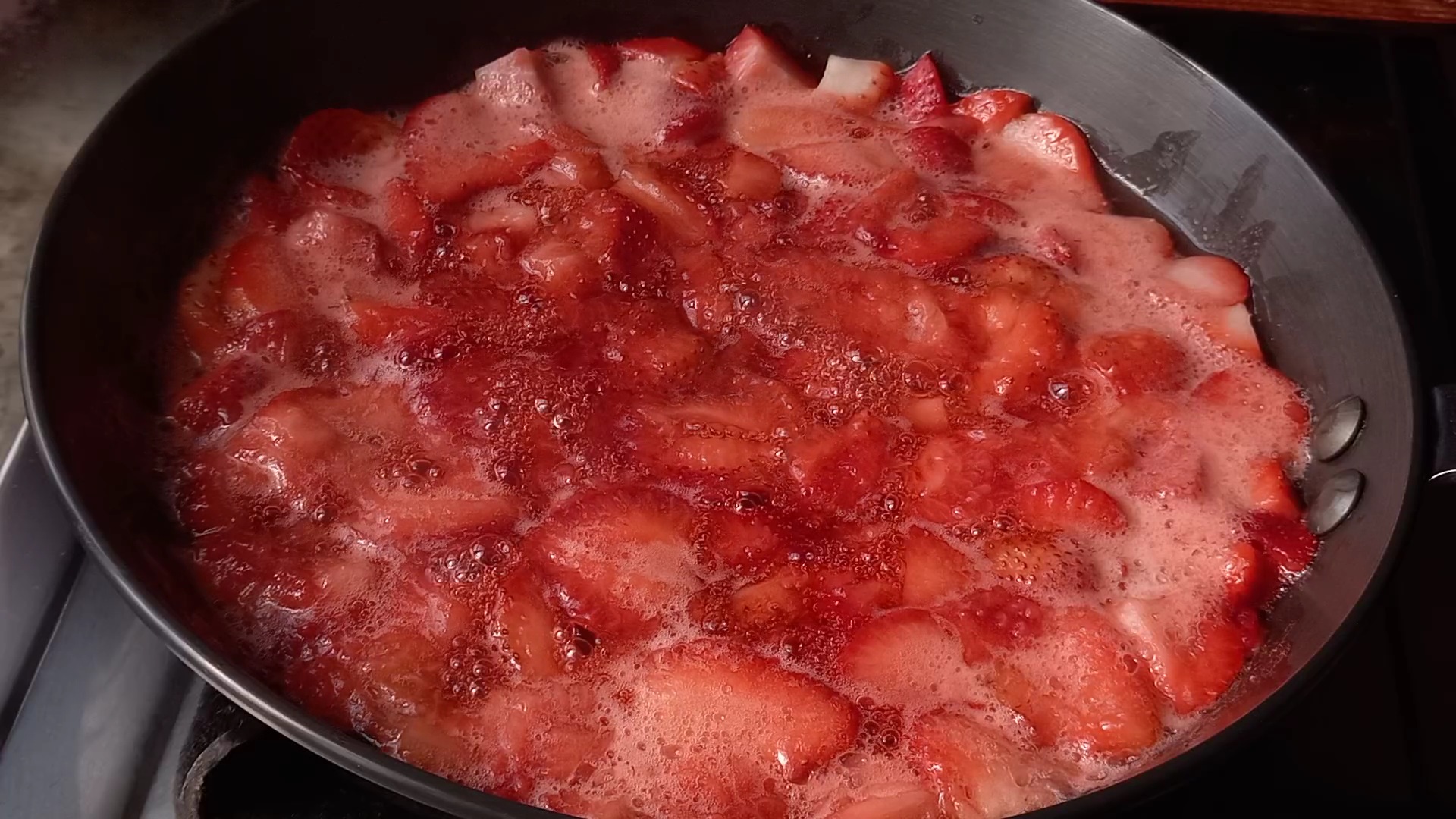 Or until it turns a little bit thick.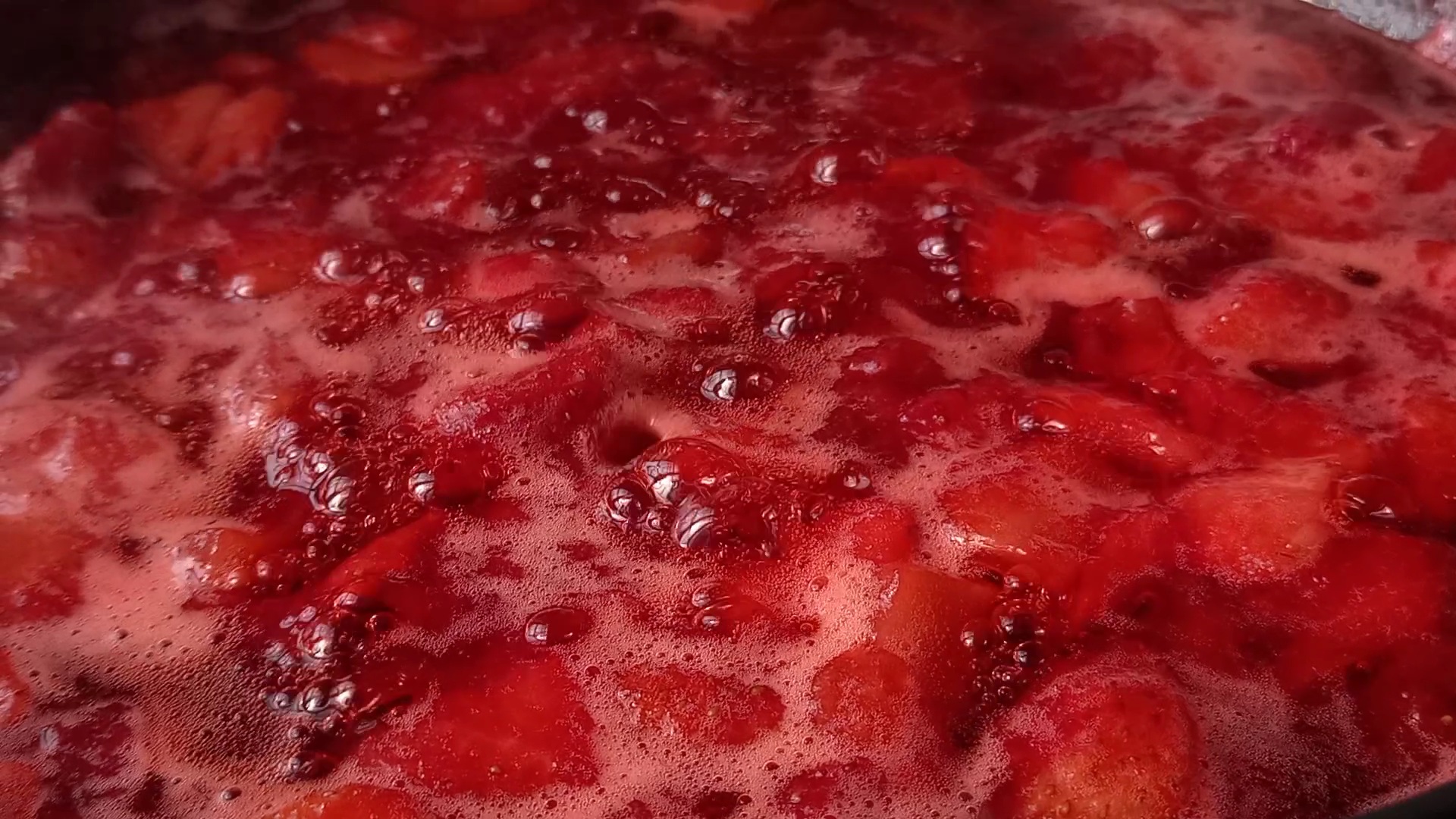 After that turn off the heat and leave it to cool down.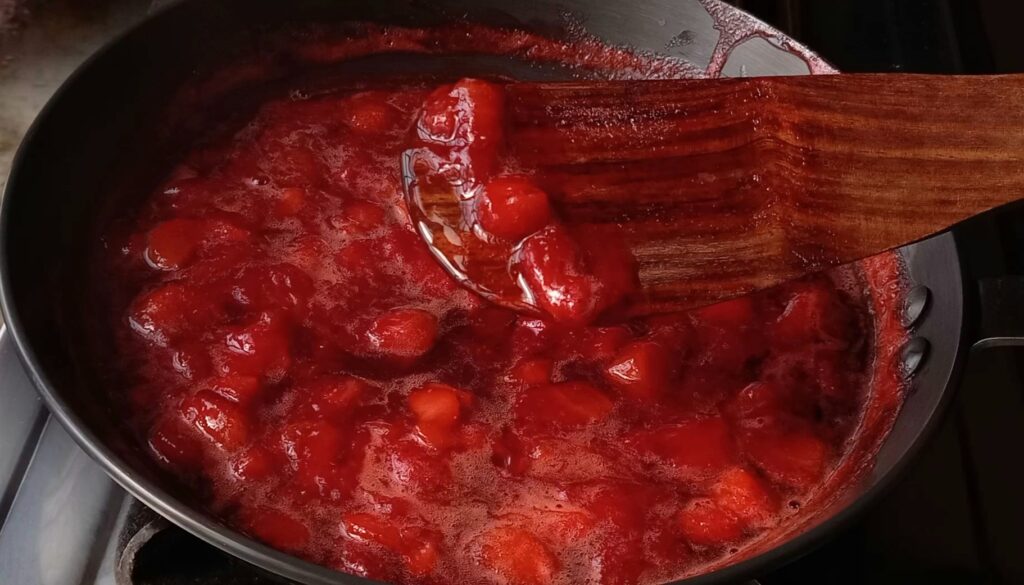 Then store this strawberry compote in a container. It is ready to use. You can also apply this compote on your toast. It tastes amazing.