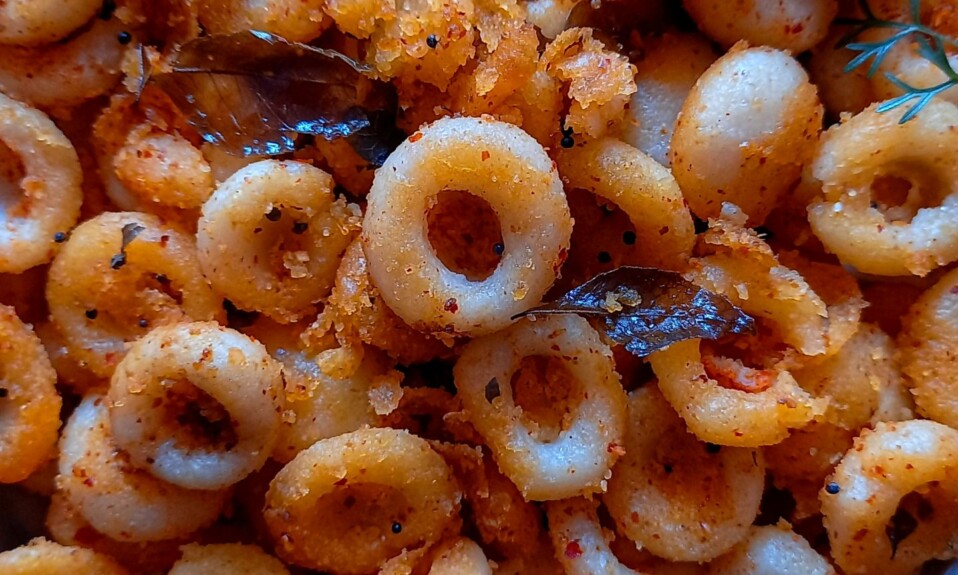 Suji Snack recipe | Healthy and delicious Rava snack | Learn how to make this super delicious suji snack at home with step-by-step photos and videos. Actually, I can't decide the name of this recipe. I am just trying to make something different and healthy recipe. And I made this suji snack that is super tasty and healthy. Because we are using semolina in this recipe and semolina is very healthy for us. This recipe needs 3 to 4 ingredients and it takes only 10 to 15 minutes. So you can make this recipe for breakfast, evening snacks, for tiffin boxes.
For making this suji snack you need to make a suji dough for making small pasta. Then we have to boil them. And after that sauté it with some curry leaves, black mustard seeds, salt, red chili powder. and the magic ingredient is Maggi masala. so you have to add Maggi masala. but if you do not want to add it's totally fine. you can skip this and go with the simple tempering.
Some other recipes from this blog…
INGREDIENTS
1 small bowl of semolina
1 bowl water (with same bowl)
A pinch of sugar
1/3rd tbsp salt
3 tbsp curd
A tiny pinch of baking soda
Water for boiling
1 tbsp oil
1 tbsp ghee/butter
½ tsp black mustard seeds/rai
8 to 9 curry leaves
A pinch of turmeric powder
½ tbsp salt(as required)
1 tbsp red chili powder(as required)
1 sachet maggi masala
1 tsp lemon juice
HOW TO MAKE SUJI DOUGH PASTA?
First, take a pan, add water. Use the same bowl for the measurement of semolina and water. Add sugar. Add salt. Boil the water on a high flame.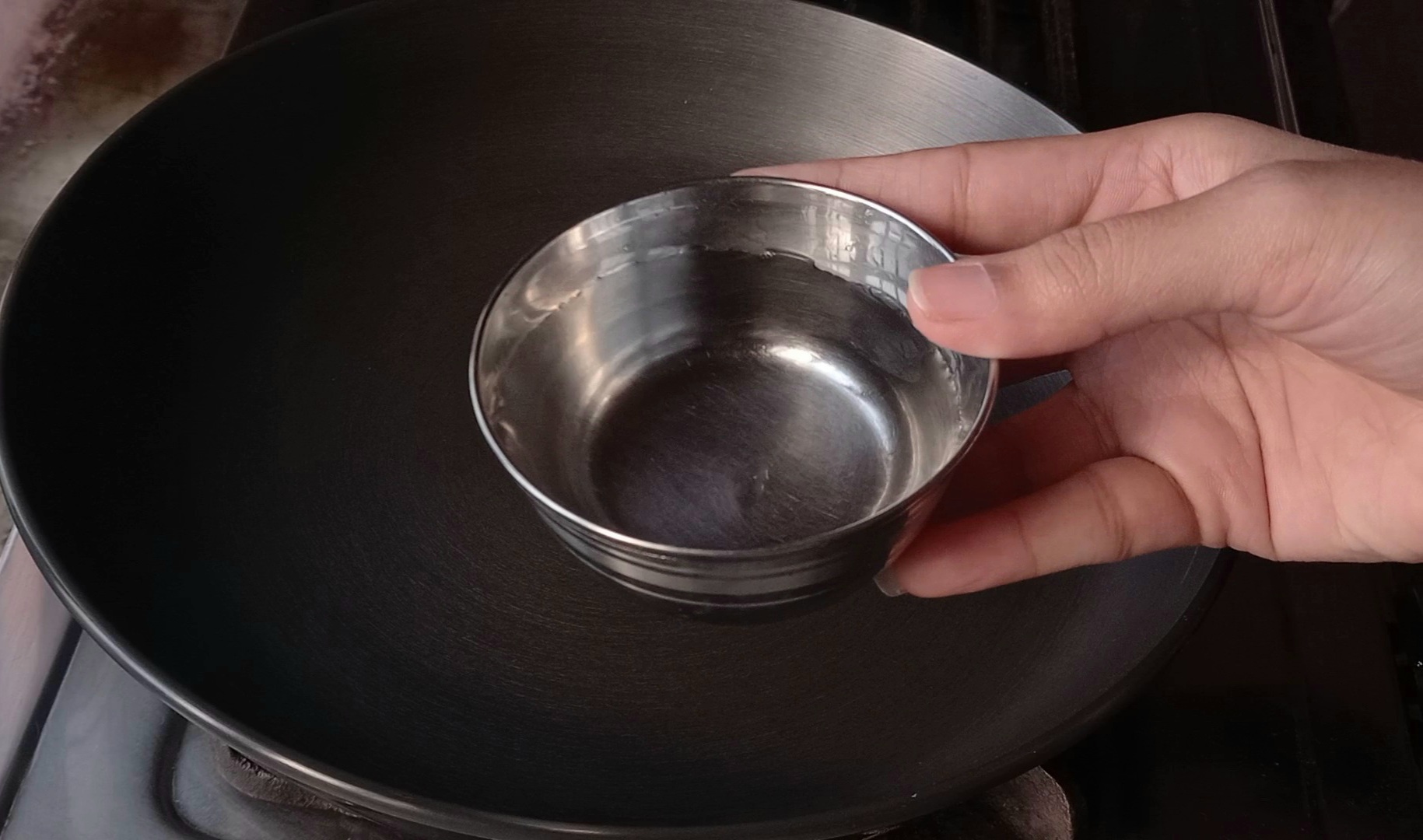 Then turn the flame on low. Add semolina with the same bowl. Mix well.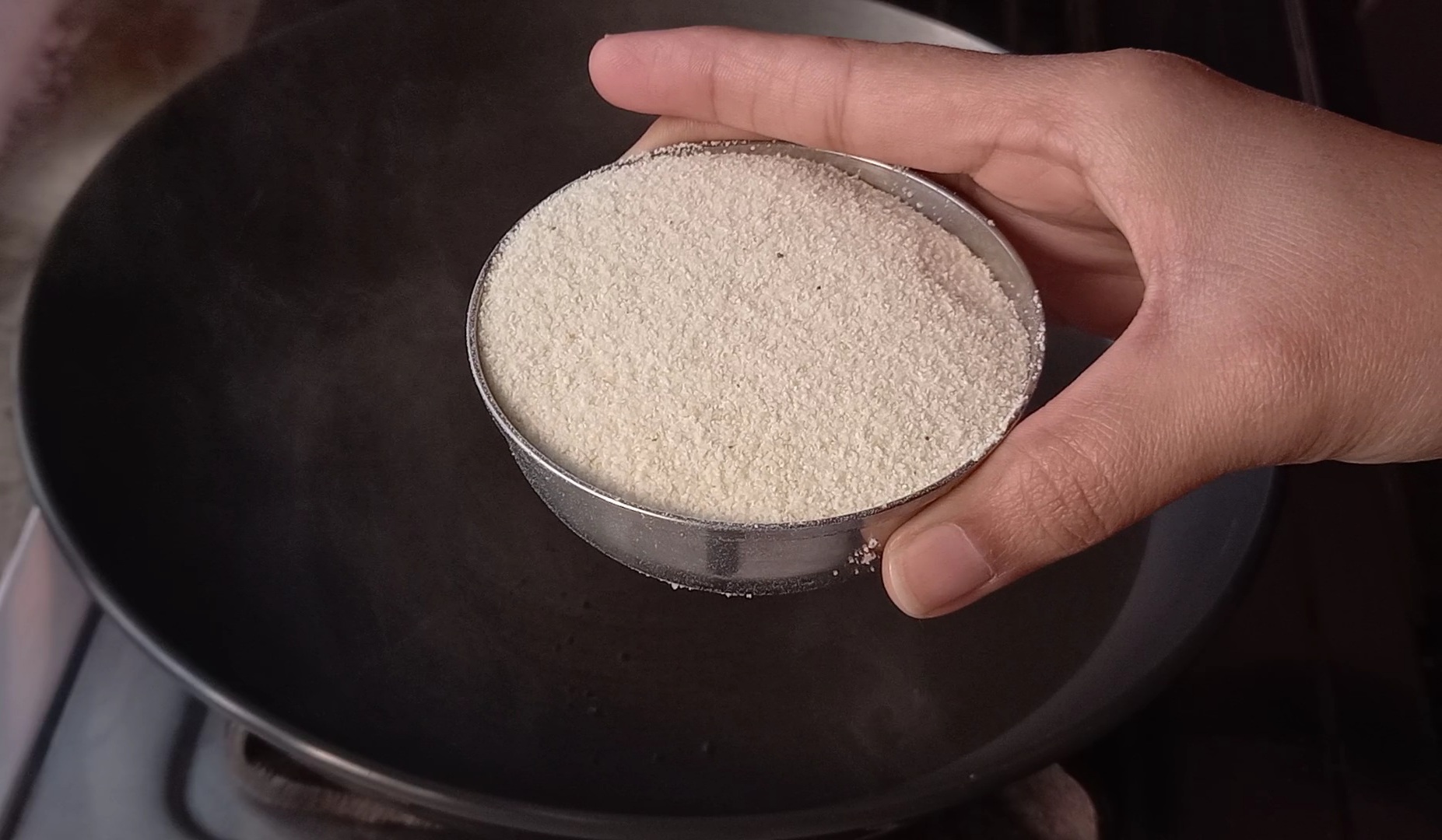 Then add curd. Mix well. And turn off the heat. Leave it for 2 to 3 minutes.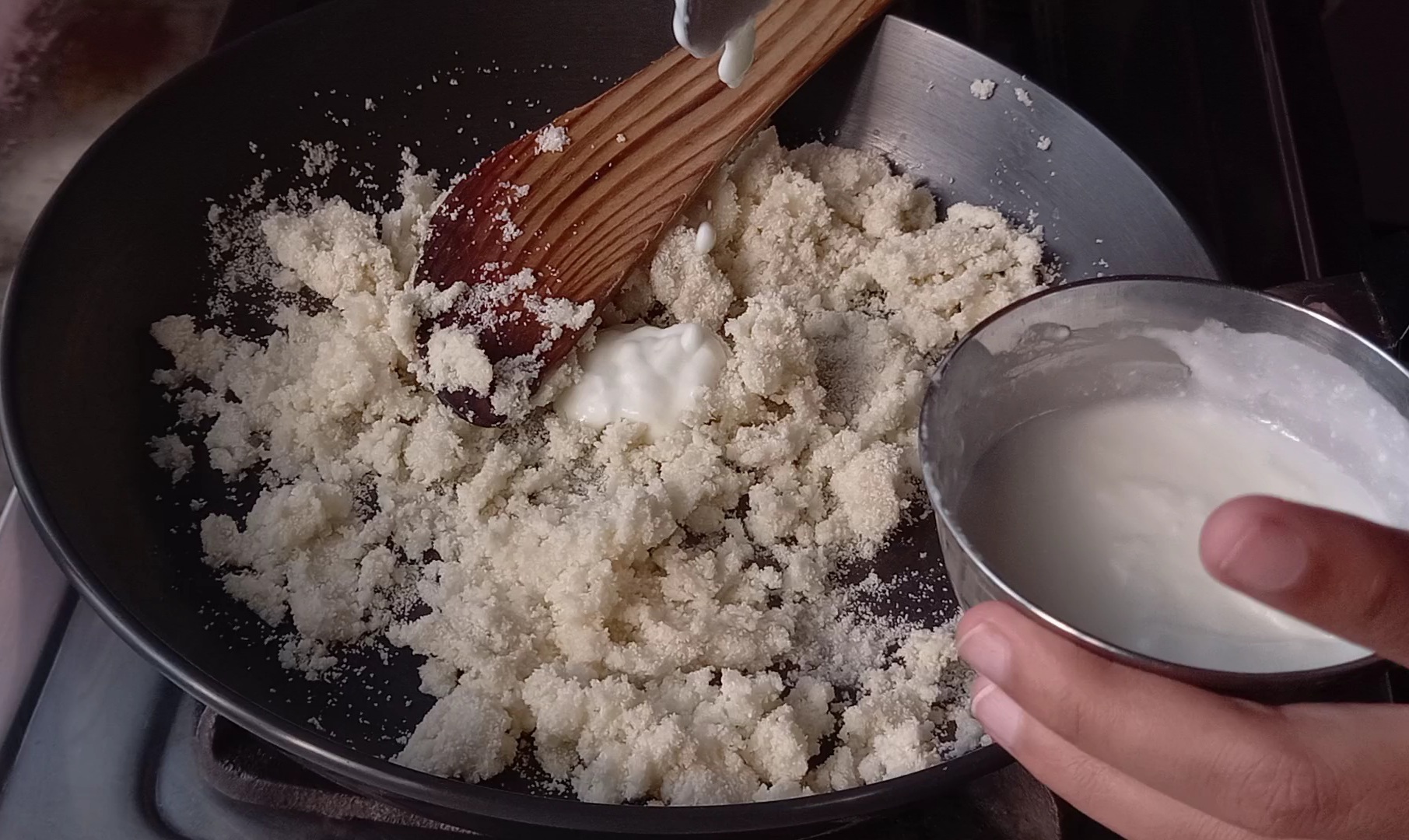 Now add a tiny pinch of baking soda. Now knead it for 3 to 4 minutes. If the dough is too hard, add some water and knead a semi-hard dough.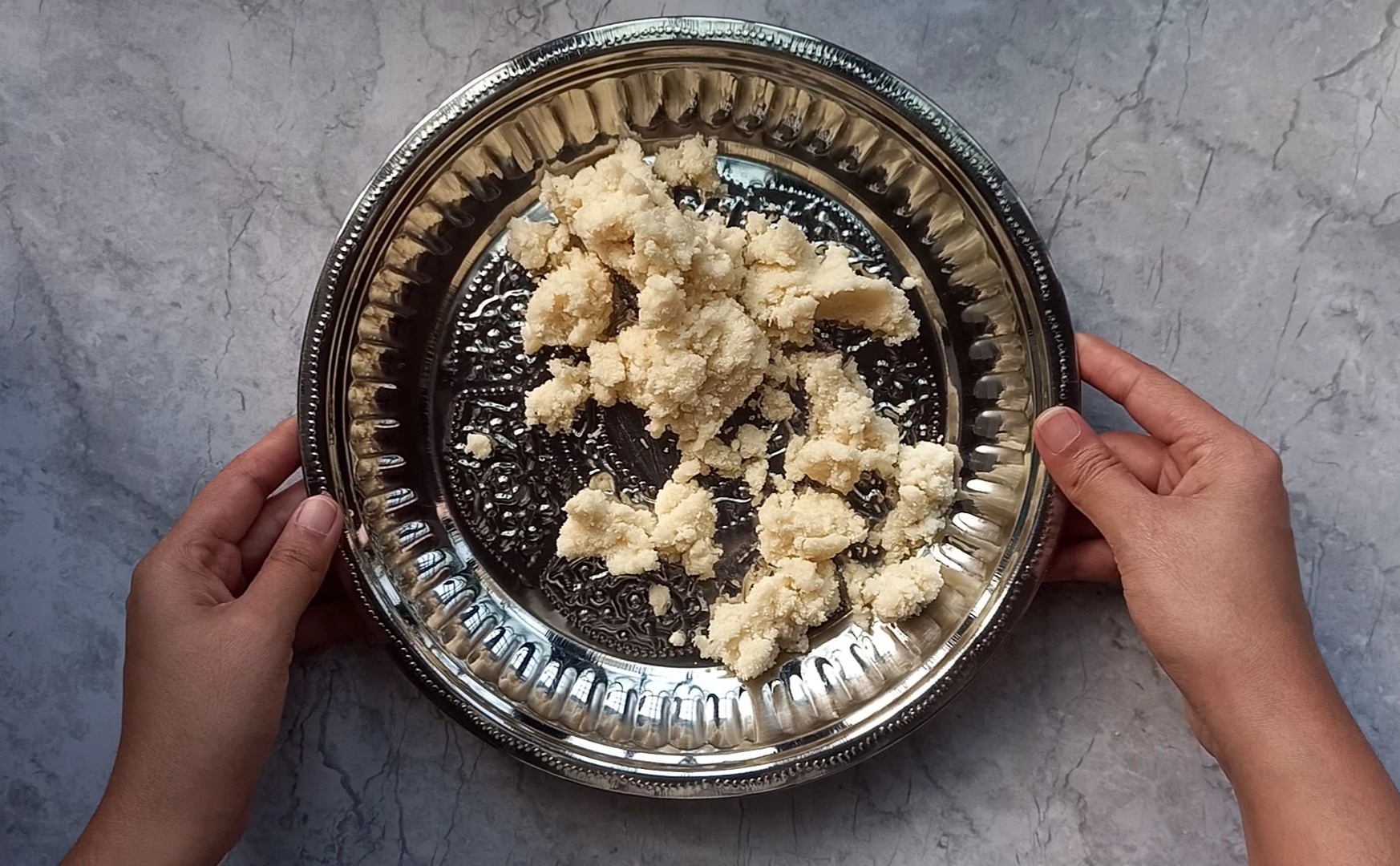 Now divide it into equal portions.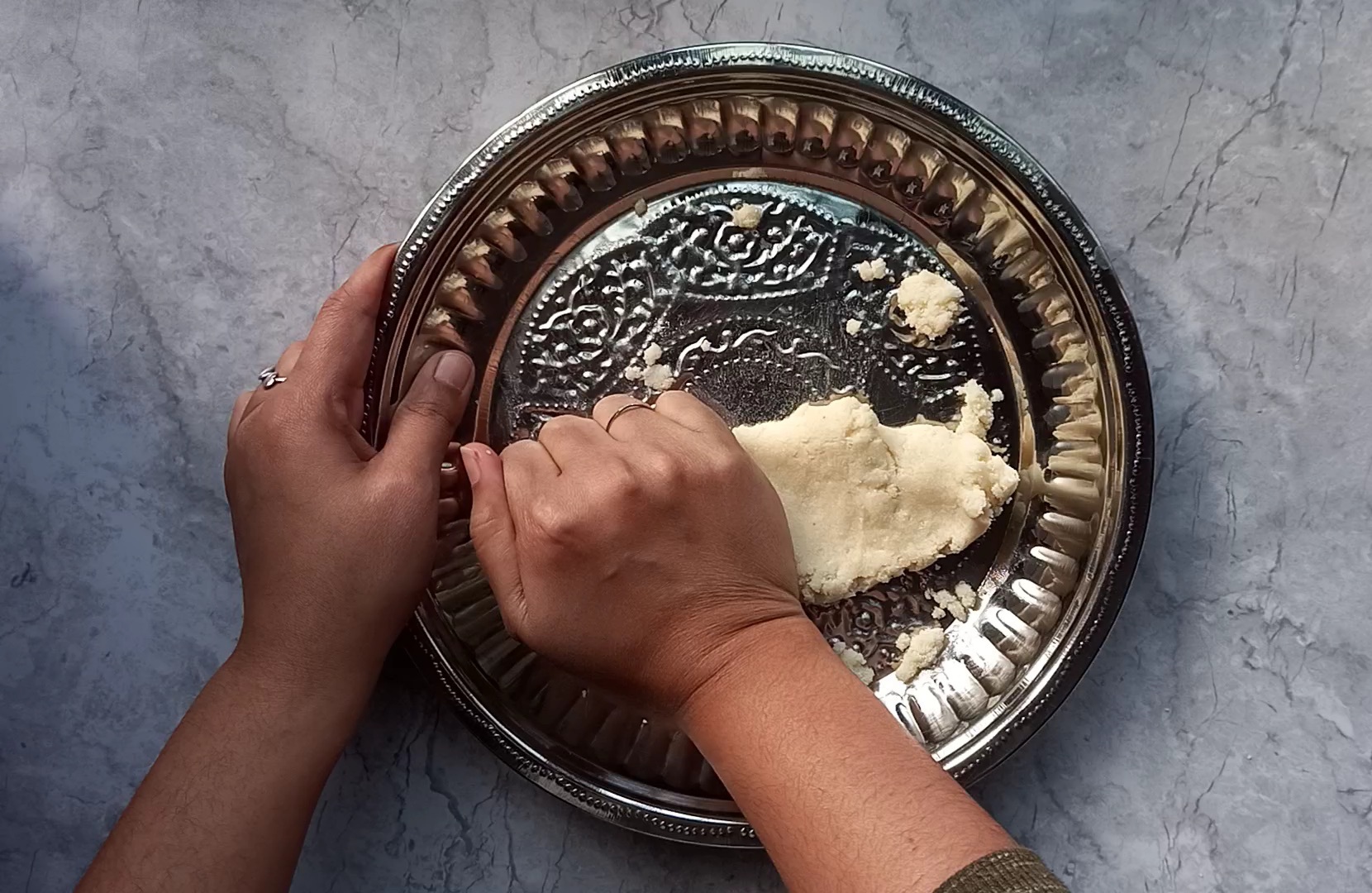 Take a piece of dough. Roll it out into a rope. Cut them into small portions.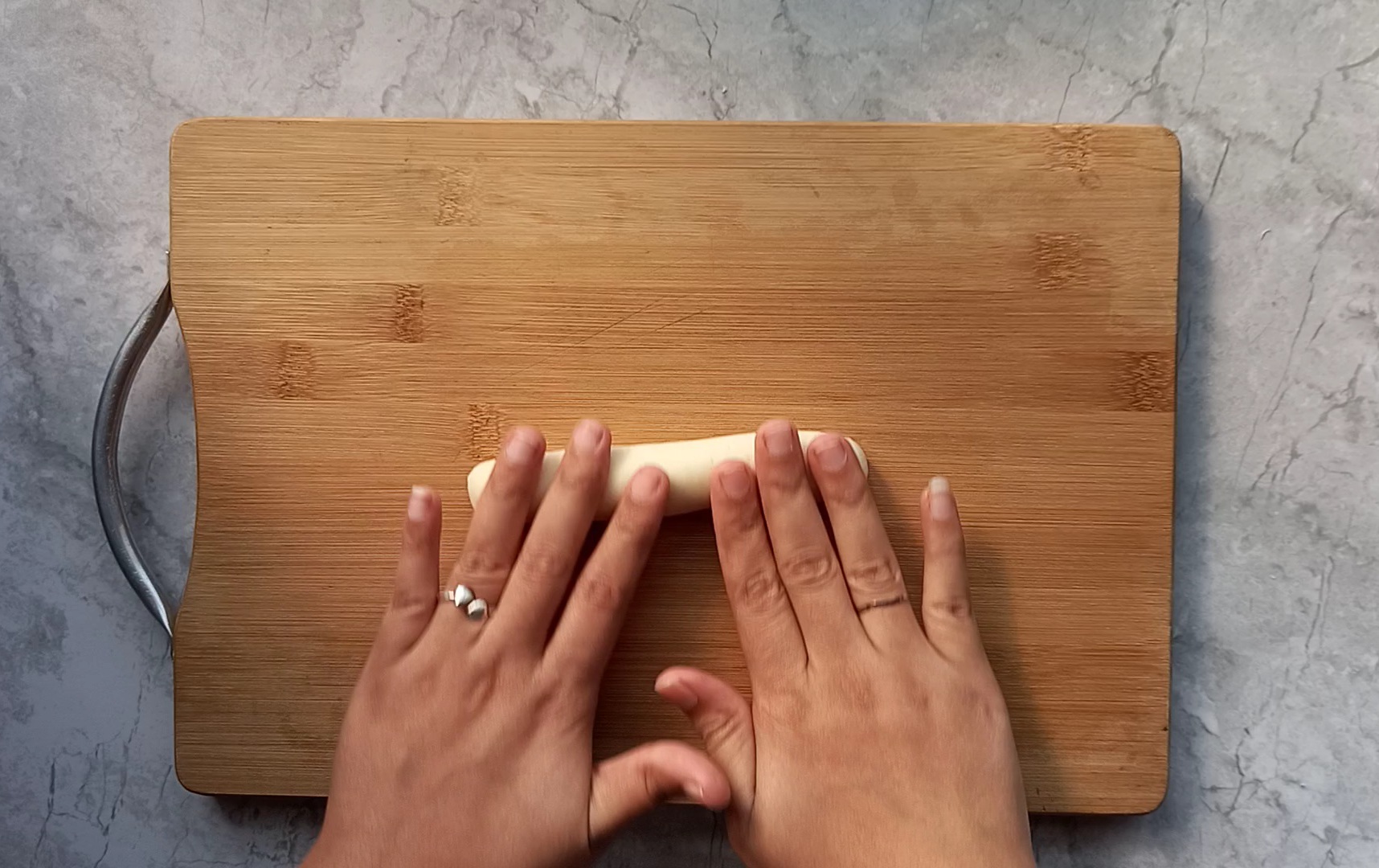 Now take a portion of dough. Roll it into a circle then press it in the center. Make a hole like this.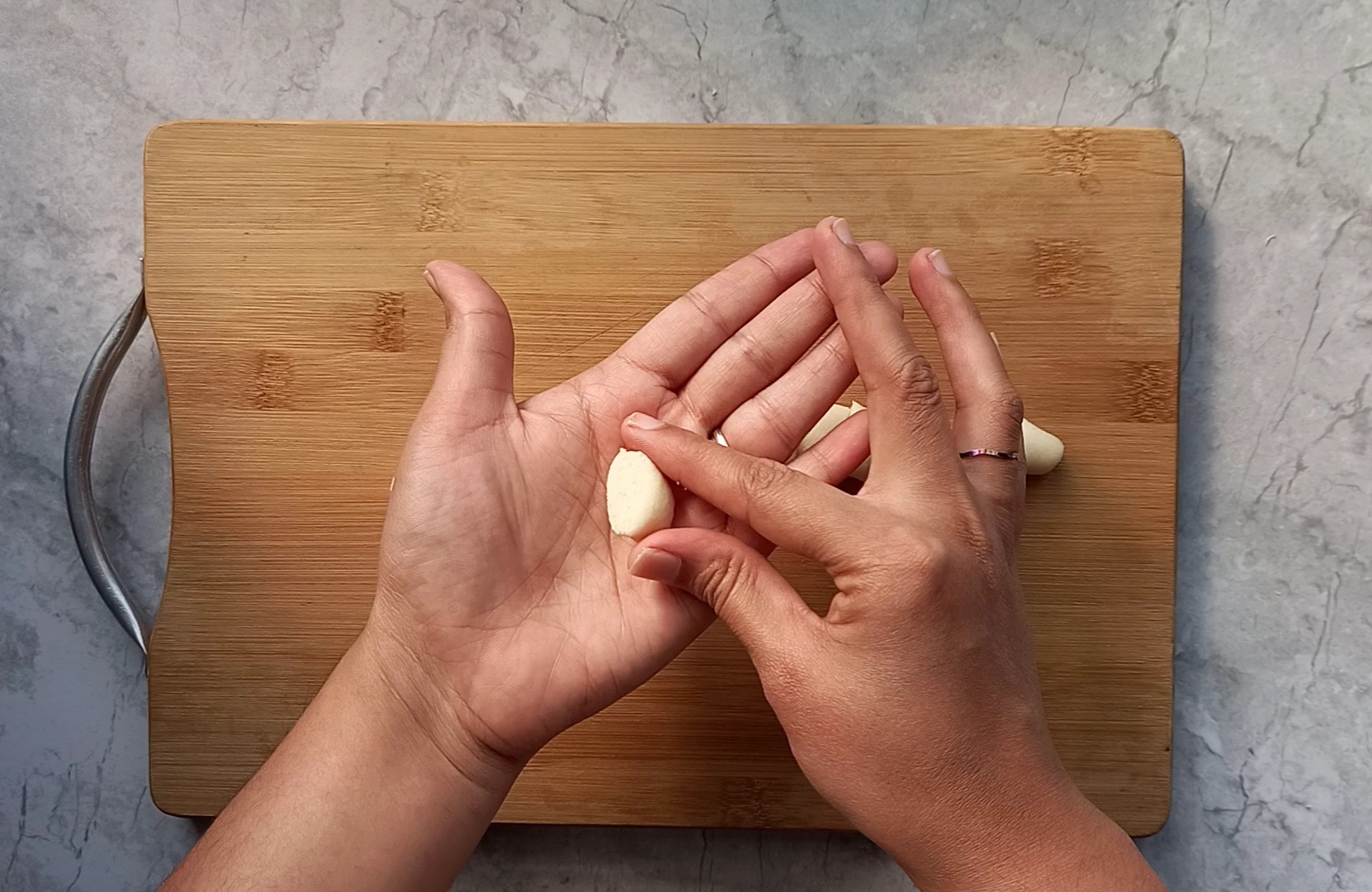 Prepare all of them like this.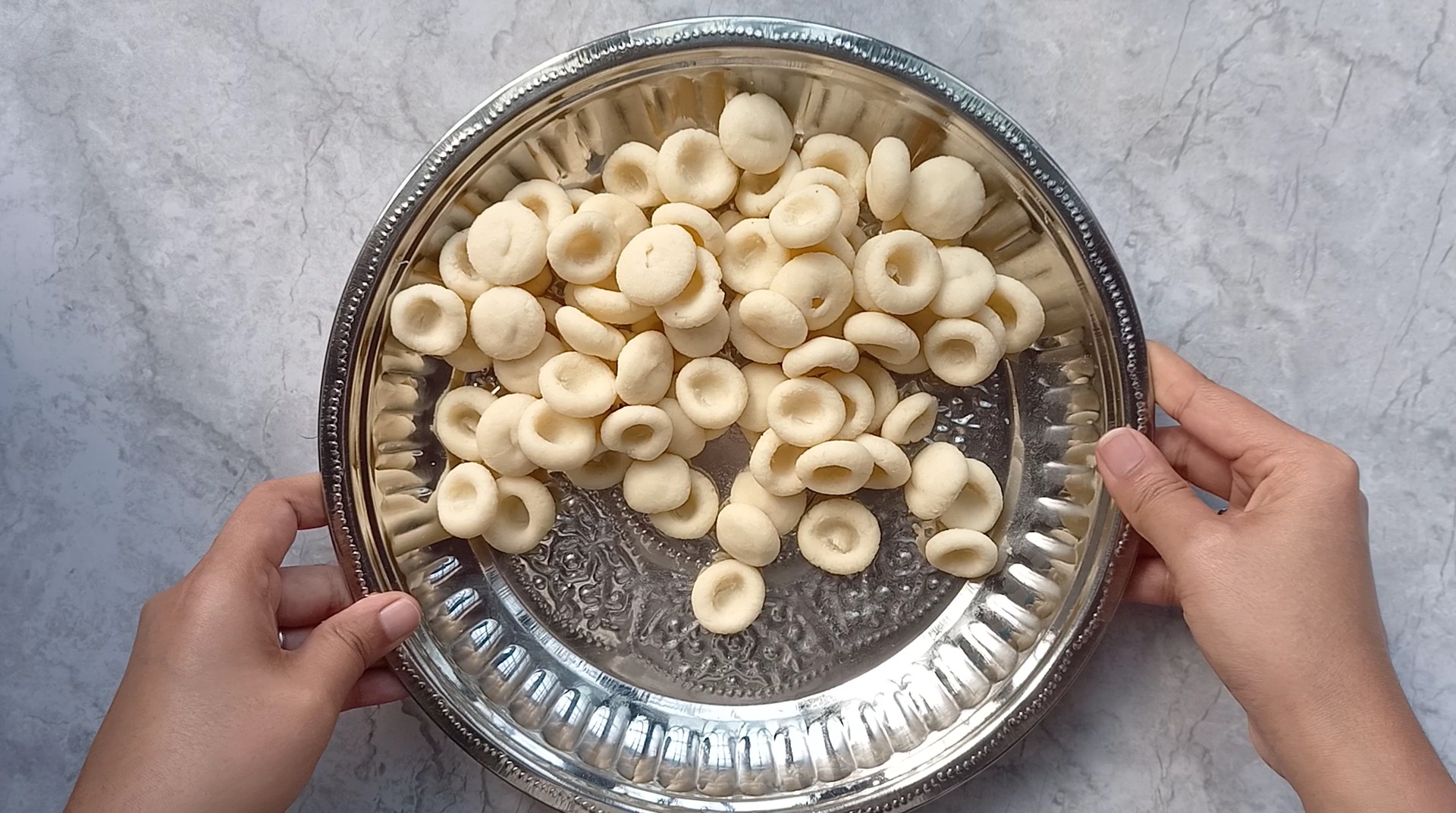 Now take a large pot, boil some water on high flame. After boiling, turn the flame on medium. Add suji pasta pieces.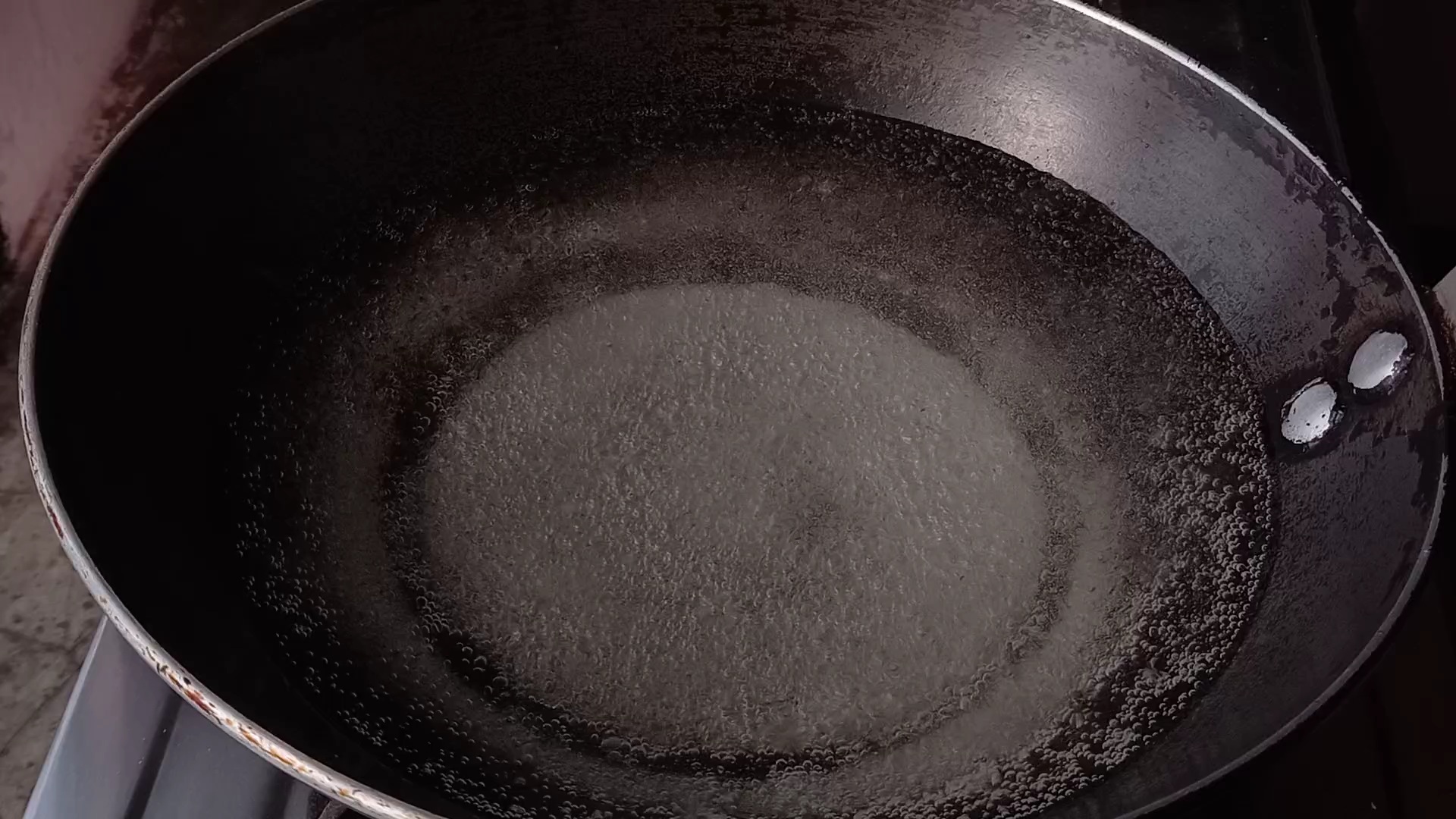 Boil them on medium flame until it starts floating on the surface. When it is floating, remove it from the water. Add some oil over it. Set it aside. You can also store this boiled suji pasta in the fridge for 3 to 4 days.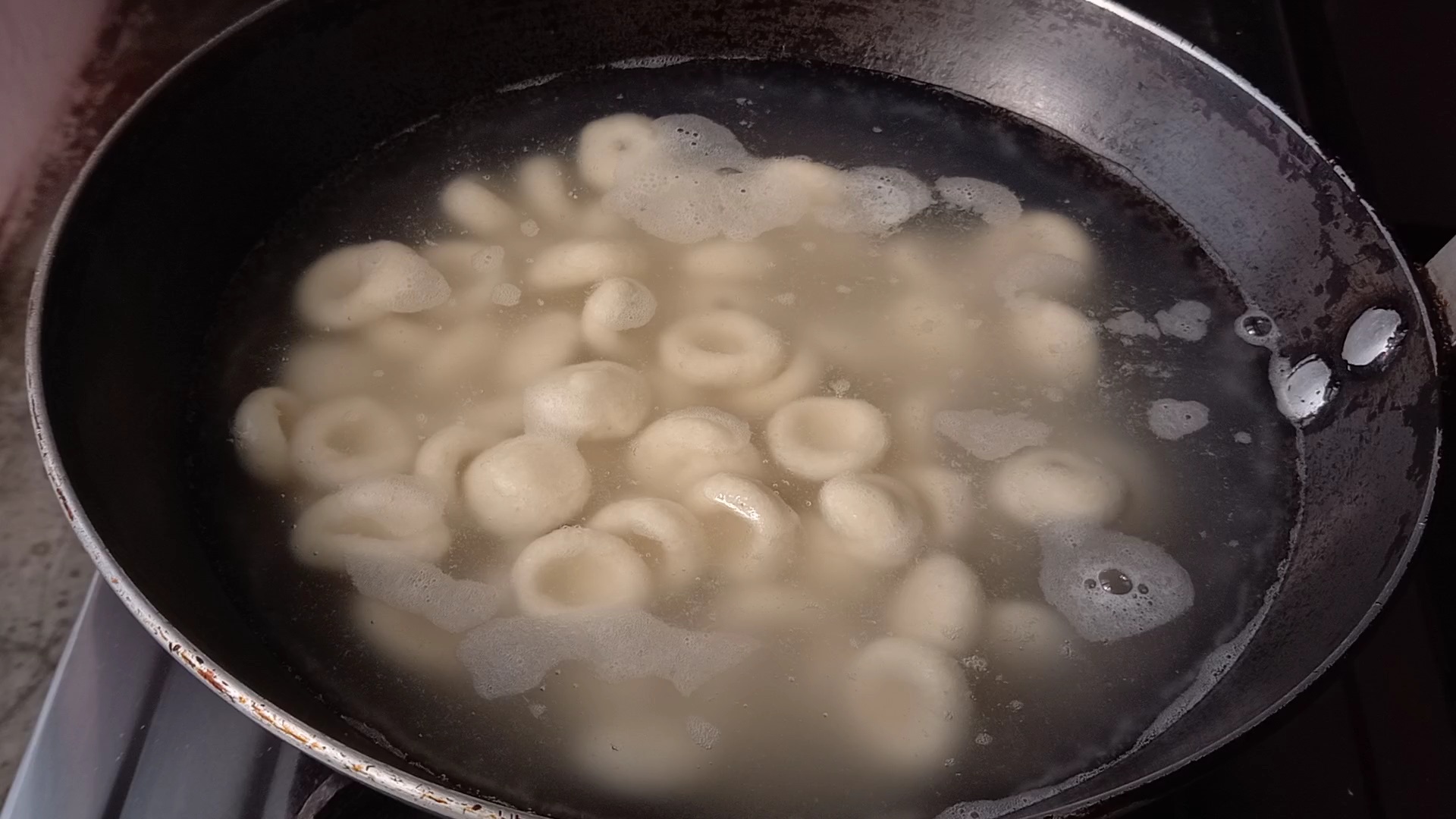 Now take a pan. Add some ghee or oil. Heat it for 30 to 40 seconds. Then add black mustard seeds and curry leaves. Add turmeric powder.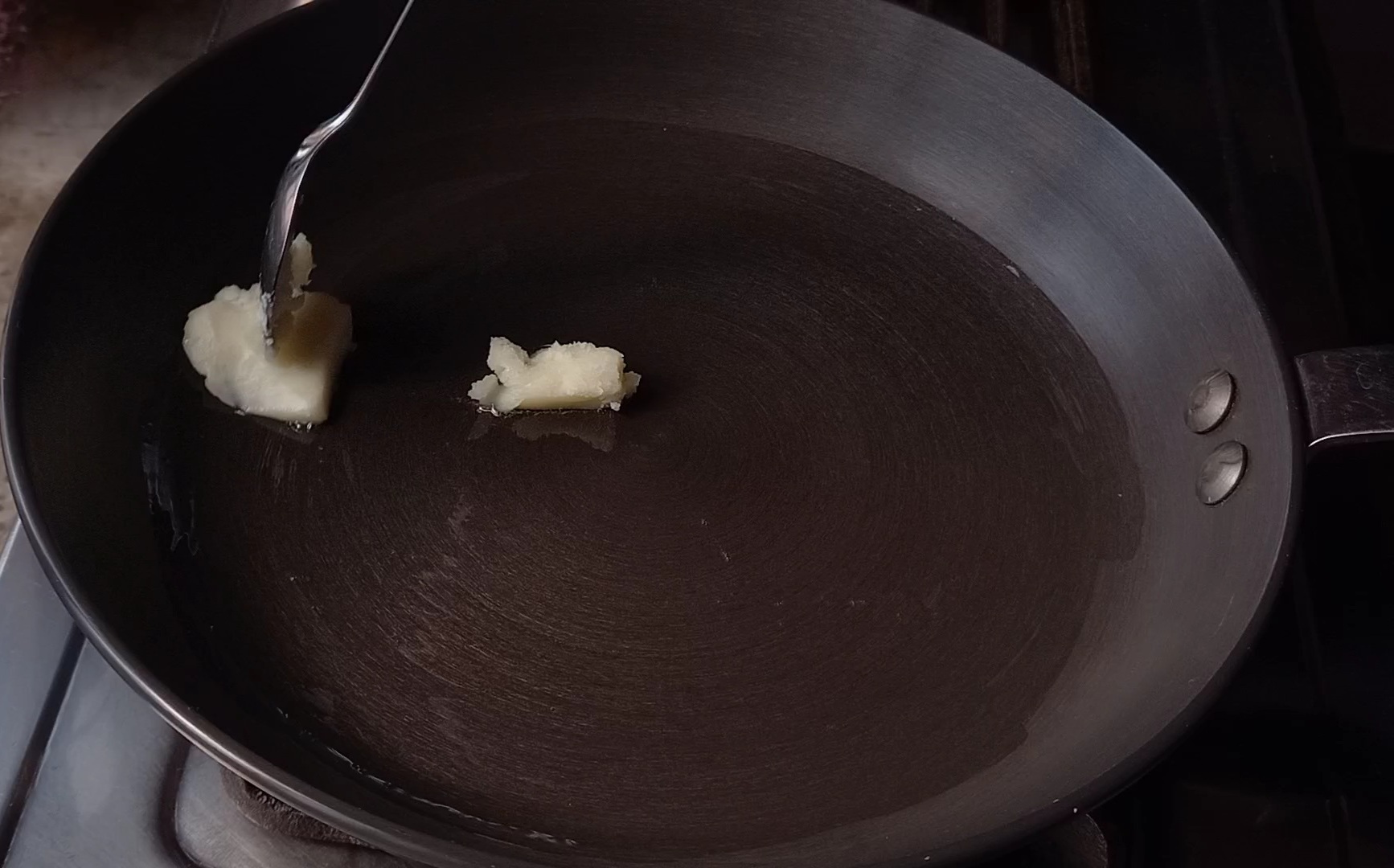 Mix well. Now add boiled suji pasta. Mix well.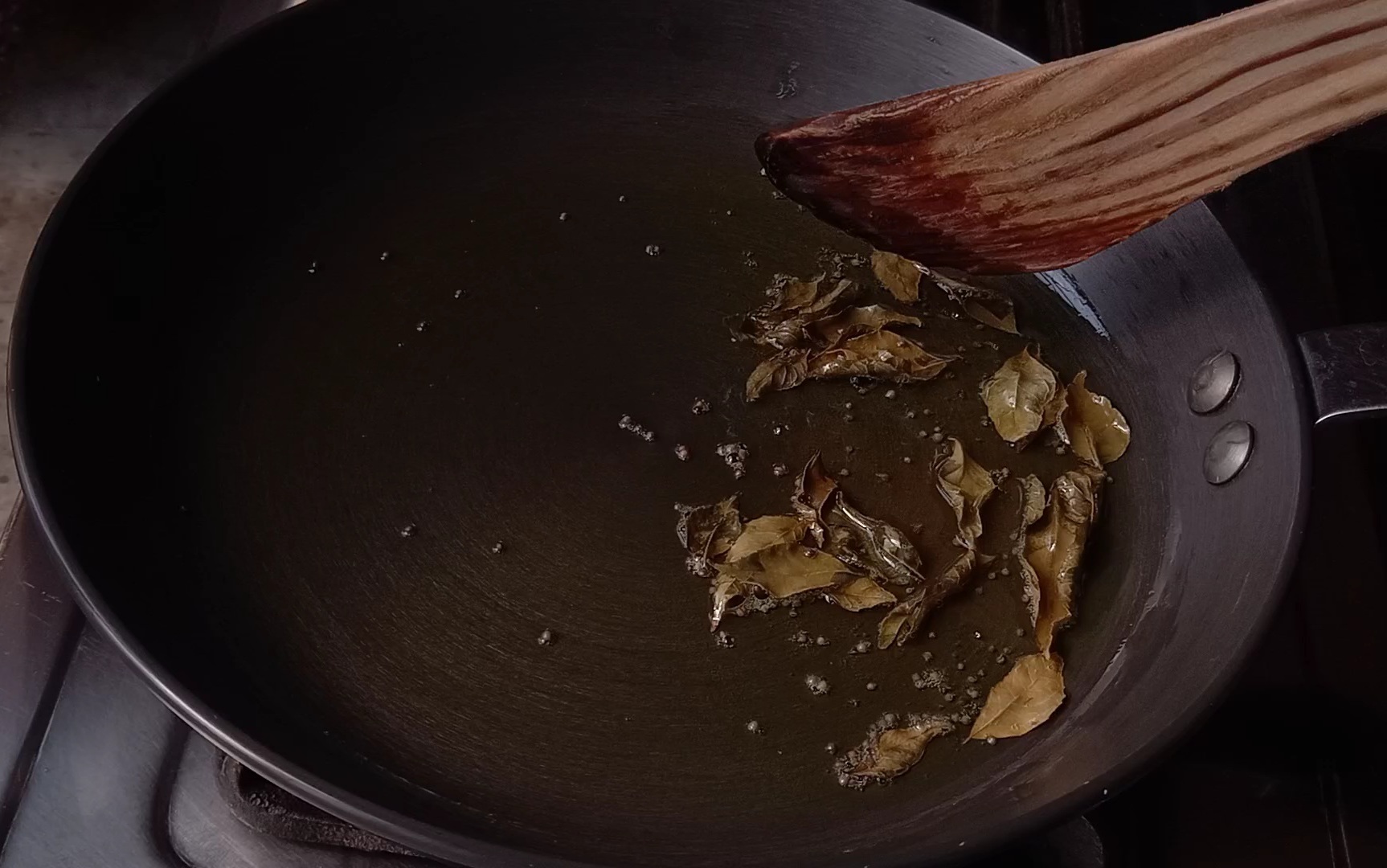 Sauté it for 2 to 3 minutes on medium flame. Then add salt, red chili powder. mix well.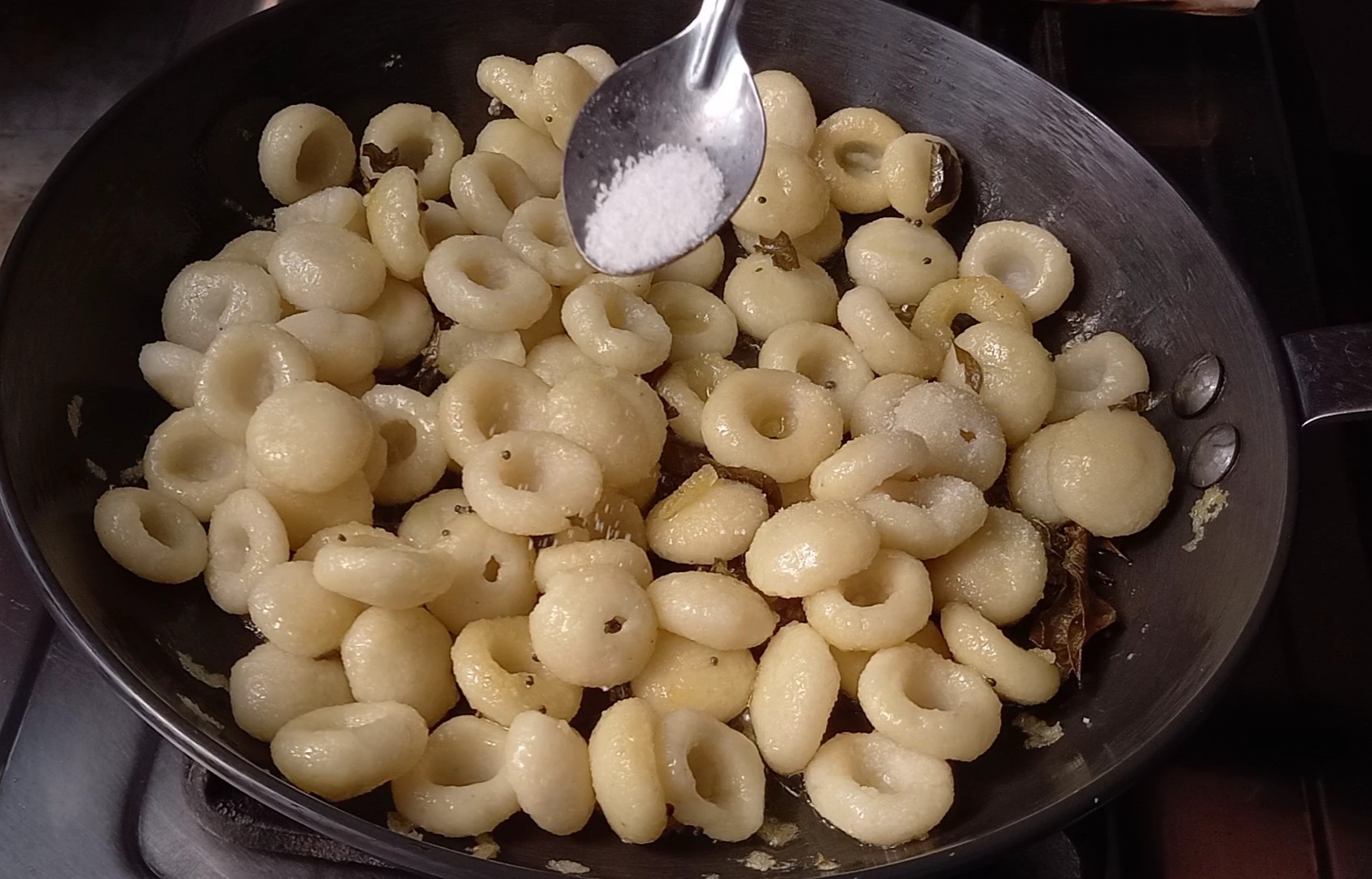 Add lemon juice. Add Maggi masala. Mix them well.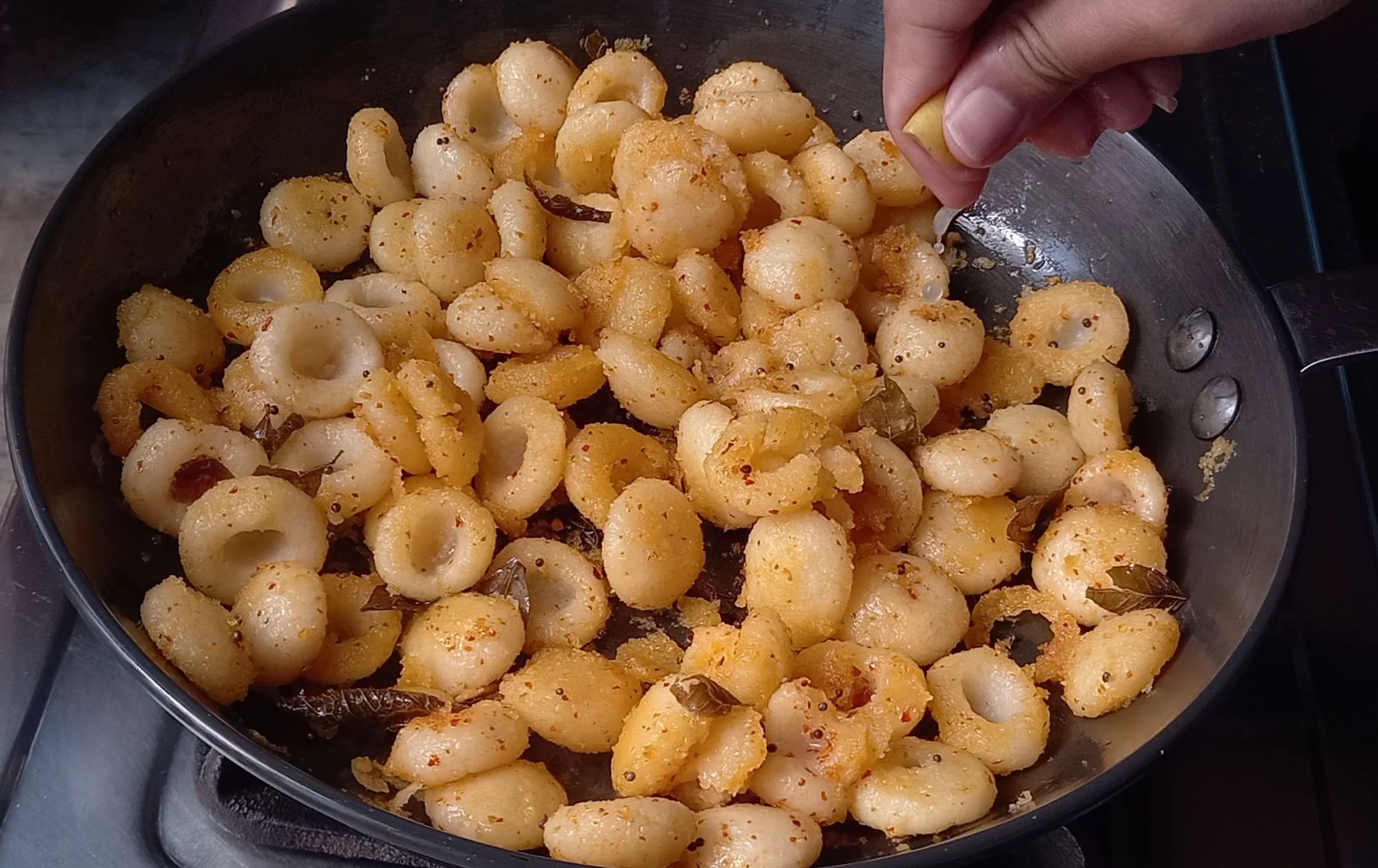 Turn off the heat. It is ready to serve.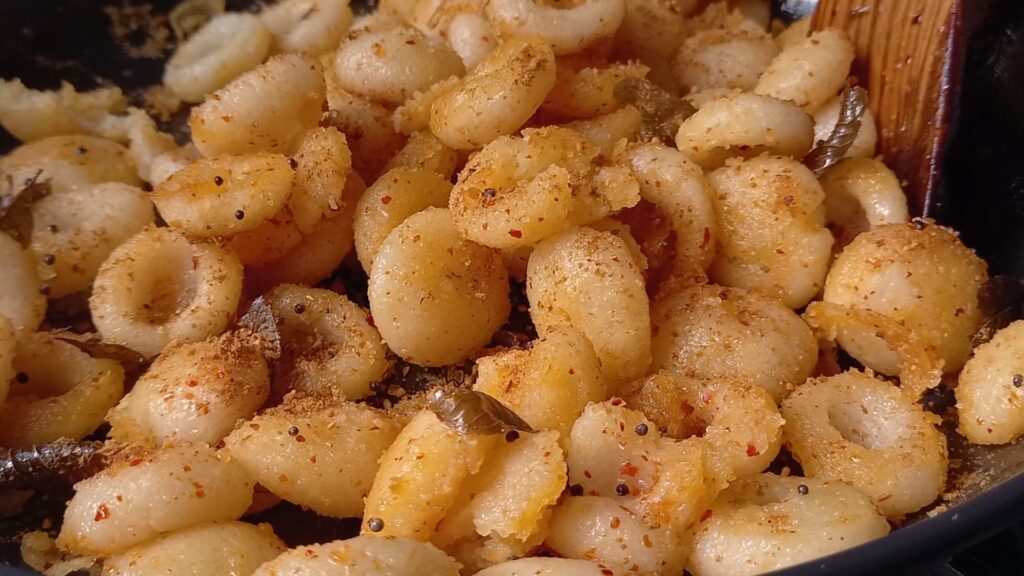 Serve this warm with some tomato ketchup.