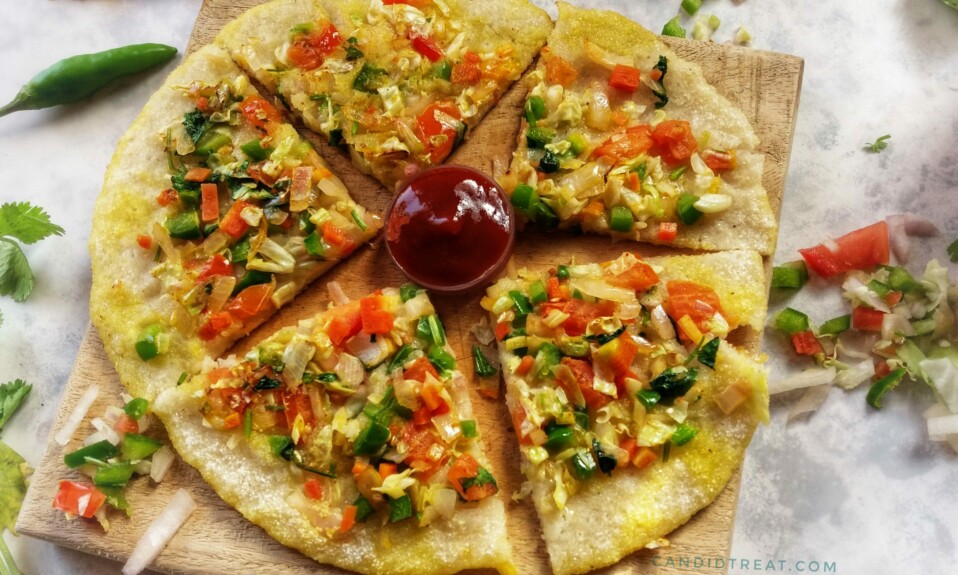 Rava uttapam recipe with step by step photos. This Rava uttapam is a quick and easy version of the original uttapam recipe. It is a very healthy and perfect breakfast recipe that contains a lot of veggies. Serve it with tomato ketchup or green chutney. You can also try upma, instant dosa, poha for breakfast. All these recipes are super healthy and tasty.
What is Rava uttapam?
This quick uttapam recipe Is made with semolina/Rava, veggies, and some curd. Originally, uttapam is made with idli or dosa batter. You have to soak the rice and urad dal then ground it in the fine paste and leave it to fermentation. Or, you can also use the leftover batter for uttapam. But this is an instant recipe, that's why we use semolina and curd for making uttapam batter. It takes only 15 to 20 minutes. These are so light and healthy that you can make this for breakfast, brunch, lunch, or anytime you like to eat.
Ingredients
2 to 3 cup of semolina/Rava
1 tablespoon salt
1 cup curd
Water (as required)
Mix vegetables (capsicum, onion, cabbage, carrot, tomato, cauliflower, green chilies, coriander leaves)
4 to 5 curry leaves
1 teaspoon red chili powder
2 teaspoon ginger
Mustered oil (as required)
How to make rava uttapam
First chop all the vegetables into small pieces. You can adjust the chili quantity.
Add curry leaves.
Then take a bowl, add semolina. You can take more or less semolina as you need.
Now, add salt and mix well.
Pour some curd and 20 ml water.
Mix well. Add more water if required. We want lump-free batter and the batter has to be in pouring consistency. After that leave it for 15 to 20 minutes. Or, you can also prepare this batter before. It can be stored in the fridge for 1 day. So it is also like a pre-mix batter.
Add salt and red chili powder and mix the vegetables well.
Take a seasoned griddle or non-stick pan. Heat it for 1 minute on high flame. Then regulate the flame on low to medium. Pour a ladle full of batter in the center.
Start to spread the batter evenly from center to the edge.
Then, take 2 tablespoon veggie mixture and spread over uttapam and lightly press it spatula. Cook for 2 minutes on medium flame. Add a few drops of oil.
Flip it once and cook it from both sides. Make all of them like this. It is ready to serve. Serve it warm.
Storing suggestion
You can store the leftover batter in the fridge for a day. You can also store the veggies in the fridge for further use, but do not add salt.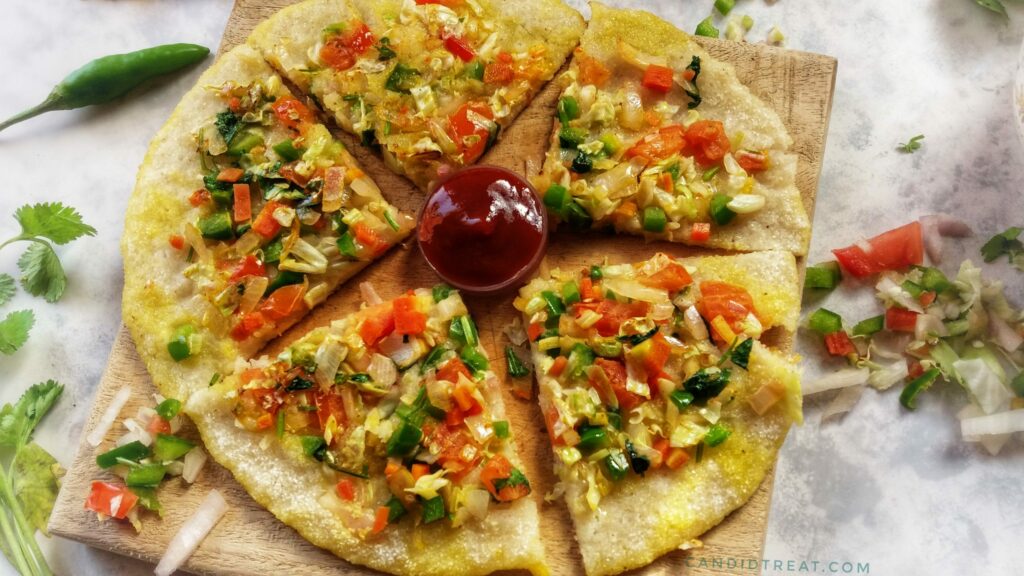 Some other recipes…