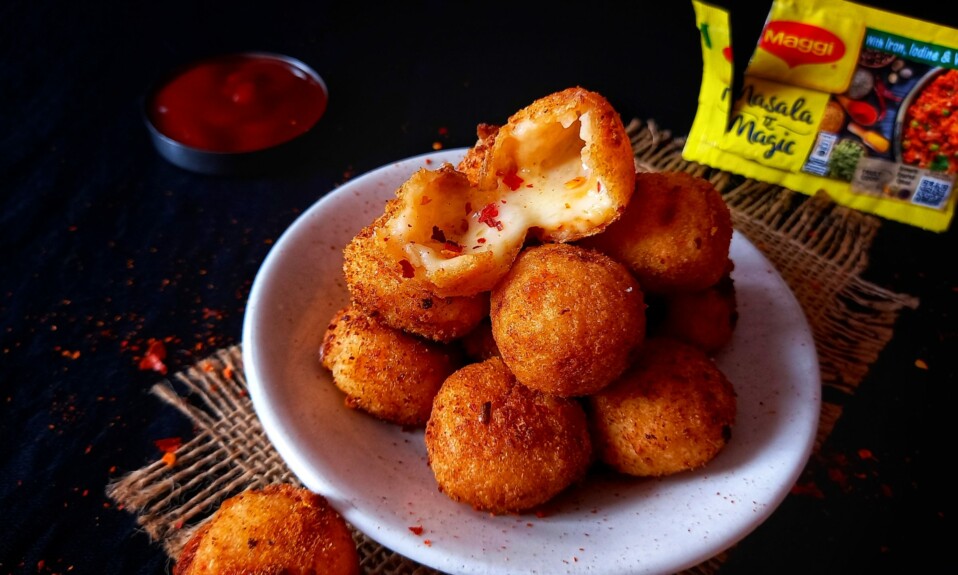 Cheese balls | With a magic masala twist | Potato cheese balls | Learn how to make your simple cheese balls extra temping with step-by-step photos and video. These crispy potato cheese balls are super easy to make and a perfect party snack. It is loved by kids and grown-ups. There are many different ways to make cheese balls. But in this post, I make these potato cheese balls more delicious by using a magic masala. and if you never try this combo, you have to try this once. I am sure you will love these magic cheese balls. You can serve them with ketchup, dip, chutney, etc. I love my balls with some tomato ketchup.
Tips for making a perfect cheese balls
Here I am not making traditional cheese balls. But it also tastes yum.
First, make a super smooth and soft semolina dough for covering the cheese and potatoes.
Second, use some seasoning to give them extra flavor like chili flacks, herbs, salt, etc.
Third, always fry the cheese balls on high flame.
SOME OTHER MUST TRY RECIPES…
INGREDIENTS
1 small bowl semolina
250 to 270 ml water
½ tsp red chili flacks
A pinch of salt
1 tbsp oil
For filling
Some boiled potatoes
1 tbsp red chili flacks
½ tbsp salt(as required)
2 tbsp bread crumbs
1 small bowl greated cheese
Some greated cheese for stuffing
Magic masala by Maggie
Oil for frying
How to make cheese balls?
First, take a pan, add some water. Add red chili flacks, salt, and some oil. Boil the water on a high flame.
After that, add semolina. Turn the flame on low.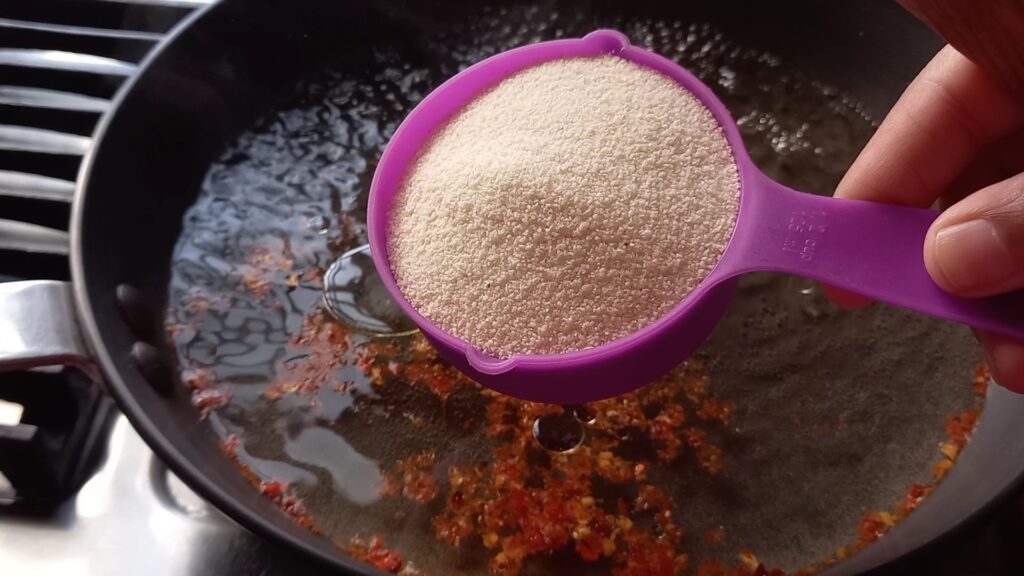 Mix them well. After that, on high flame cook the semolina until it forms a smooth dough. Turn off the heat and leave it to cool down a bit.
Then grease your hands with some oil and knead the semolina dough. And make a smooth lump-free dough.
For stuffing, take some boiled potatoes. You can adjust the potatoes as per your need. Add chili flacks, salt, bread crumbs, and some cheese. Mix well. Adjust them as per your need.
Now take some potato stuffing, semolina dough, some cheese.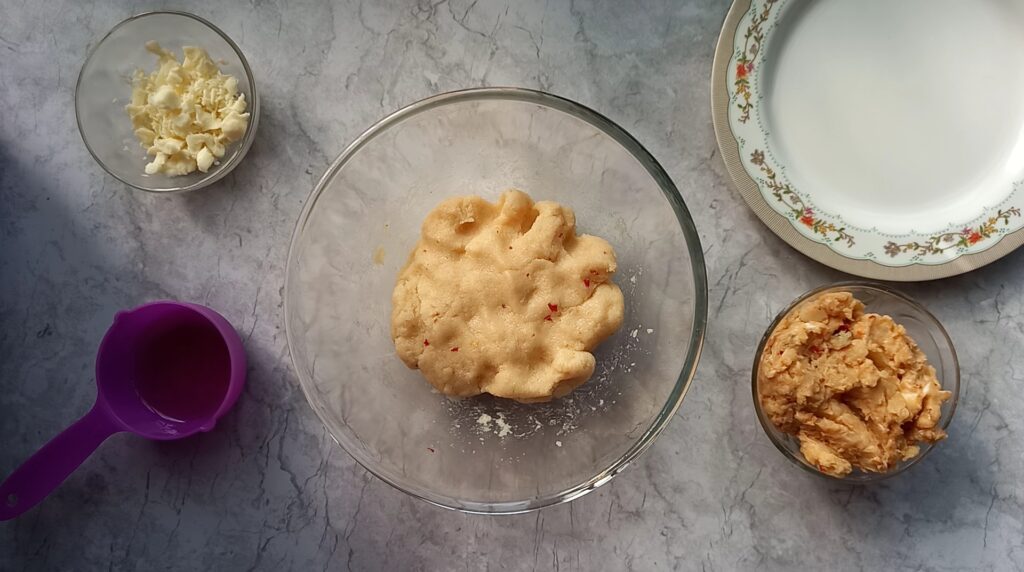 Grease your hands with some oil. Take a small piece of dough and make a small flat circle like this. Add some potato filling then add some cheese.
Now fold the edges and make a round ball. Make all of them like this. You can also store these balls in the fridge for 2 to 3 days.
Now take a pan, kadhai. Heat some oil on a high flame. Then add cheese balls. Fry them on high flame.
When it turns golden in color, it is ready. Remove it from the oil.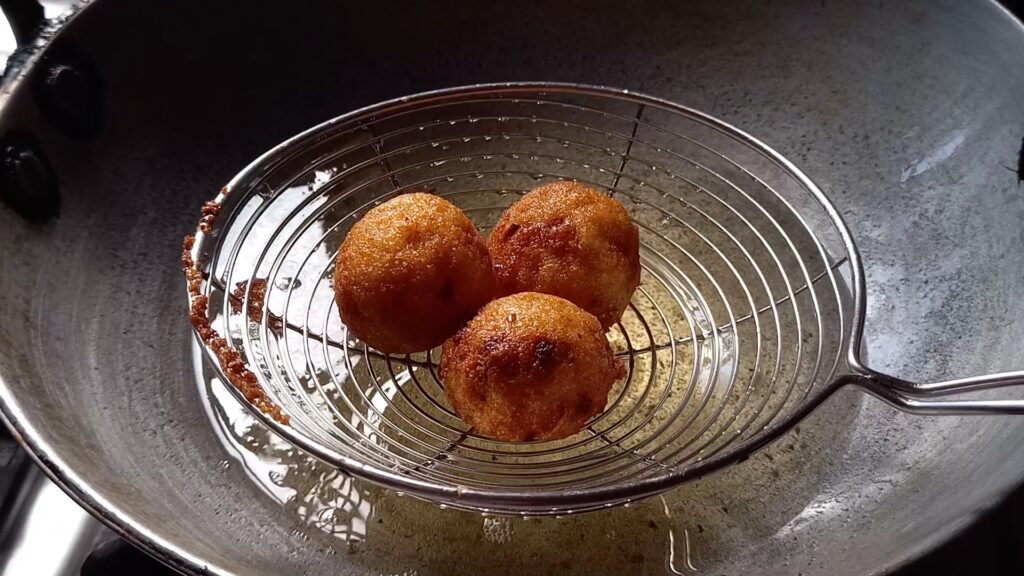 Fry all of them like this.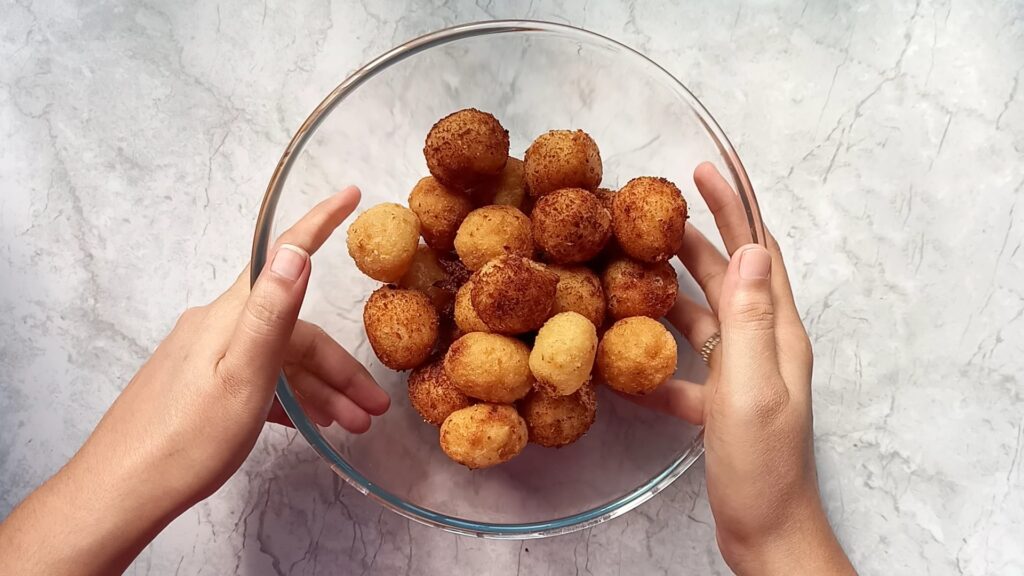 Now take a Maggi magic masala.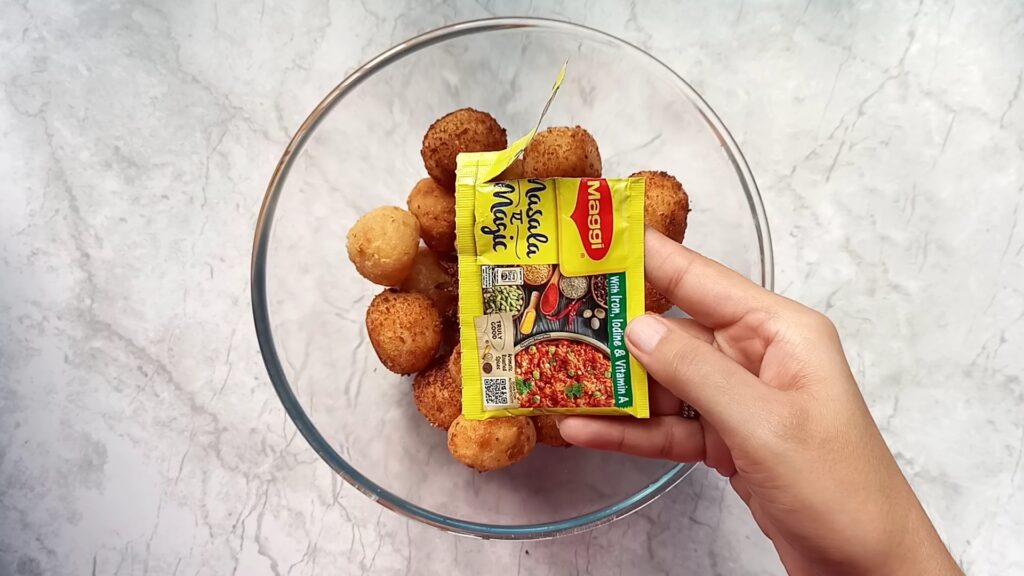 Sprinkle the masala over these balls. Toss them well. Now it is ready to serve.
Enjoy your magic cheese balls with some sauce.