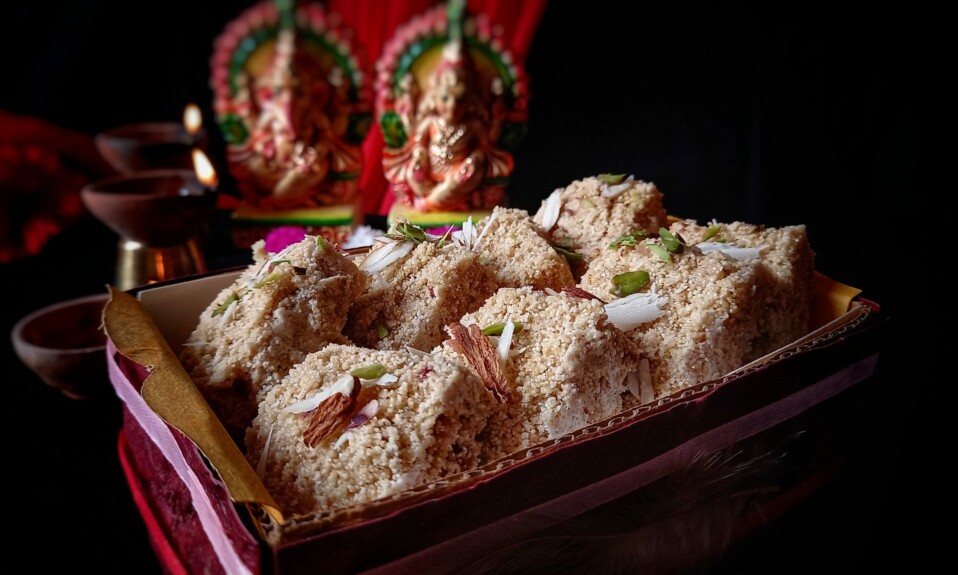 Rava barfi | Suji ki barfi | Semolina barfi | Diwali Sweets recipe | Learn how to make a perfect Rava barfi with step-by-step photos and video. Rava barfi or suji ki barfi is one of the easiest sweets recipes that you can make them at home very easily. Rava barfi is an aromatic, crunchy, and tasty Indian sweets recipe that is made during Diwali or Navaratri. For making Rava barfi you need semolina, ghee, sugar, cardamom, and some nuts. And the best part of this recipe is that you can store this barfi for about 2 months.
Rava Barfi | Suji Barfi
Rava barfi is a hard and dense fudge prepared with semolina, ghee, sugar, and some cardamom. First, we have to dry roast the semolina. Then cook them with some ghee. And the second step is to prepare the sugar syrup. After that mix both of them and set them on any plate. It turns slightly crisp in texture but still, it melts in your mouth. And it is also very healthy because of semolina and ghee. So if you have never tried this recipe, give it a try. And enjoy…
Some other recipes from this blog…
INGREDIENTS
2 cups of semolina
3 tbsp ghee
Some chopped nuts(cashews, almonds)
2 cups of sugar
½ cup of water(with the same cup)
1 tsp cardamom
How to make rava barfi?
Take a pan. Add semolina. You can adjust the quantity as per your need.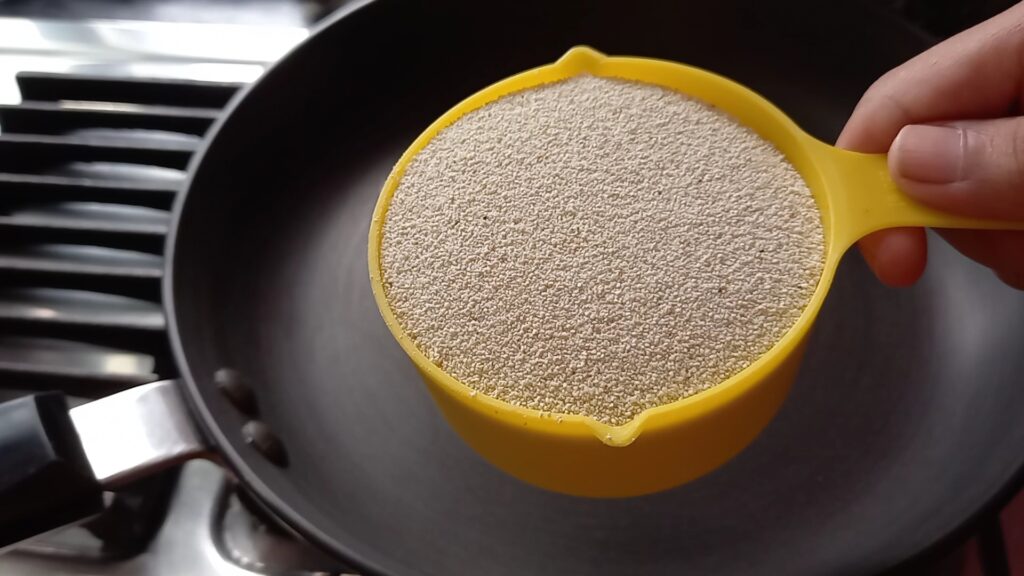 Dry roast them on medium to high flame for about 7 to 8 minutes.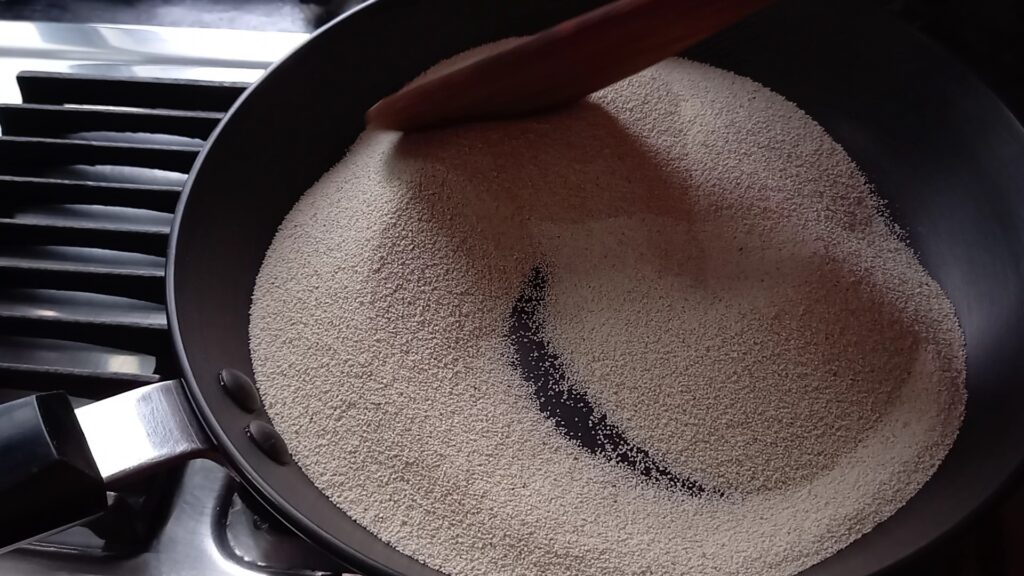 When it turns light golden, turn the flame on low. Add ghee. Add some nuts and sauté it for 10 to 15 seconds.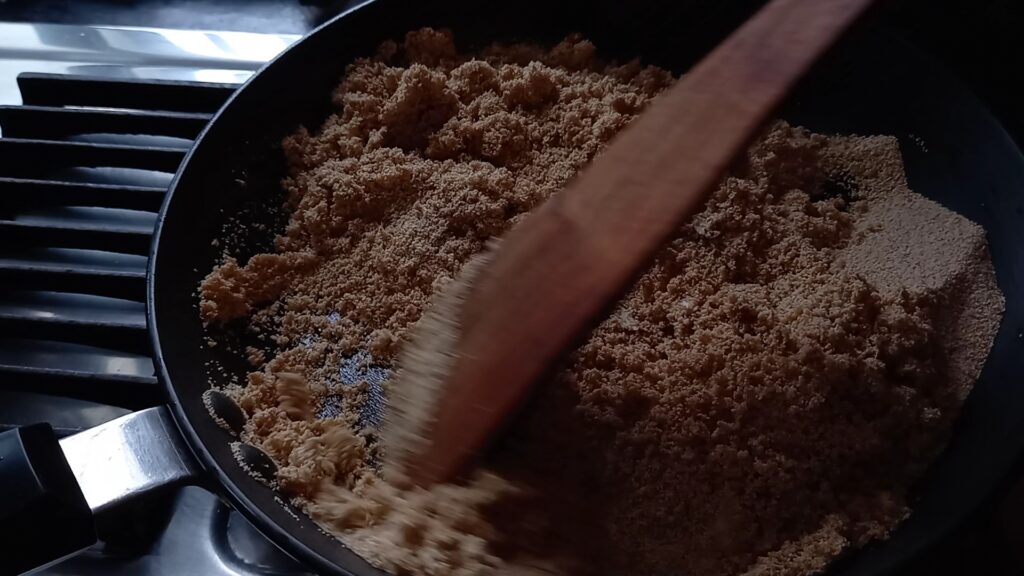 Add cardamom.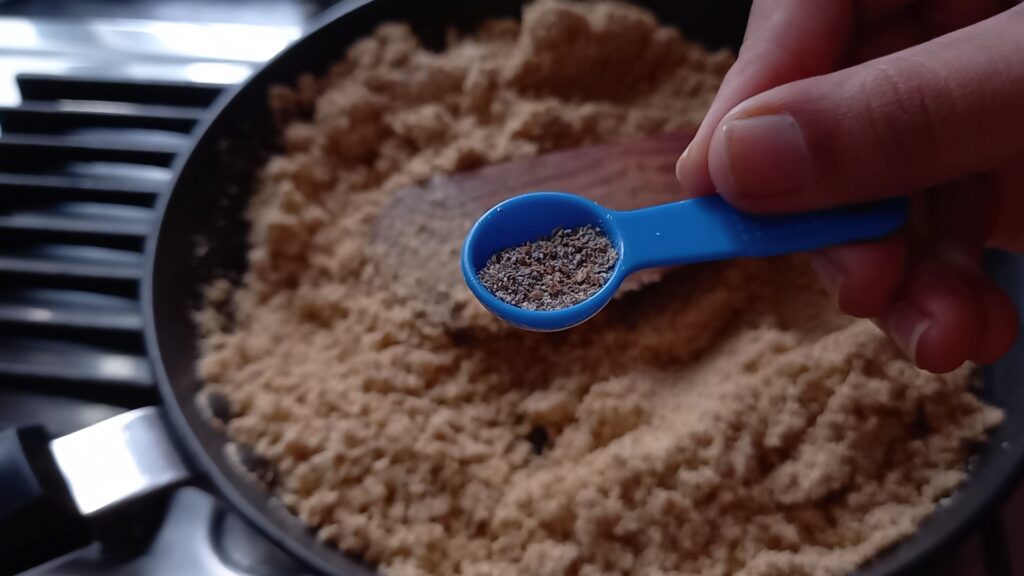 Then mix them well. Cook for 1 to 2 minutes on medium flame. Then turn off the heat.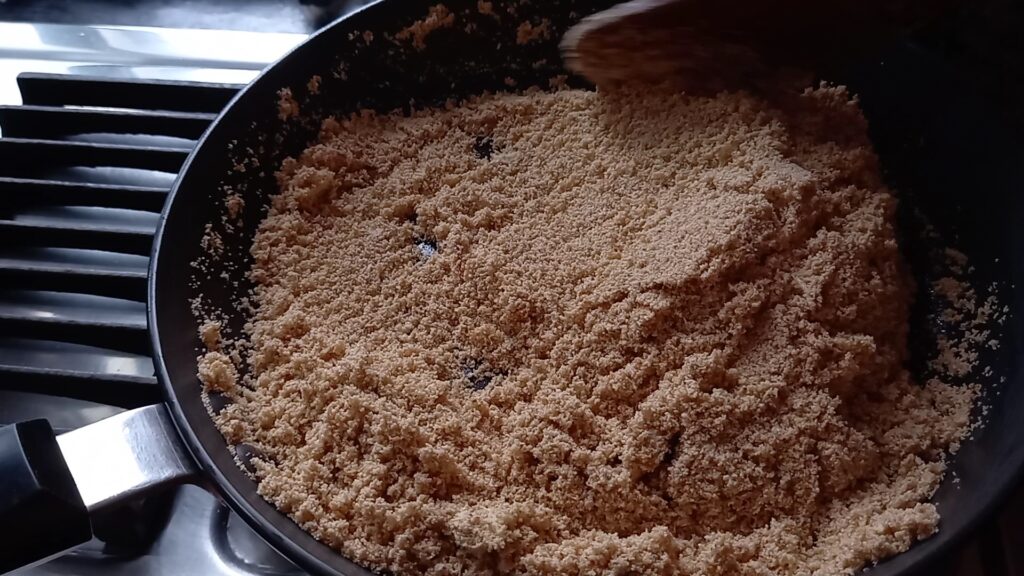 Now take a saucepan. Add sugar. Use the same cup for the measurement of semolina, sugar, and water.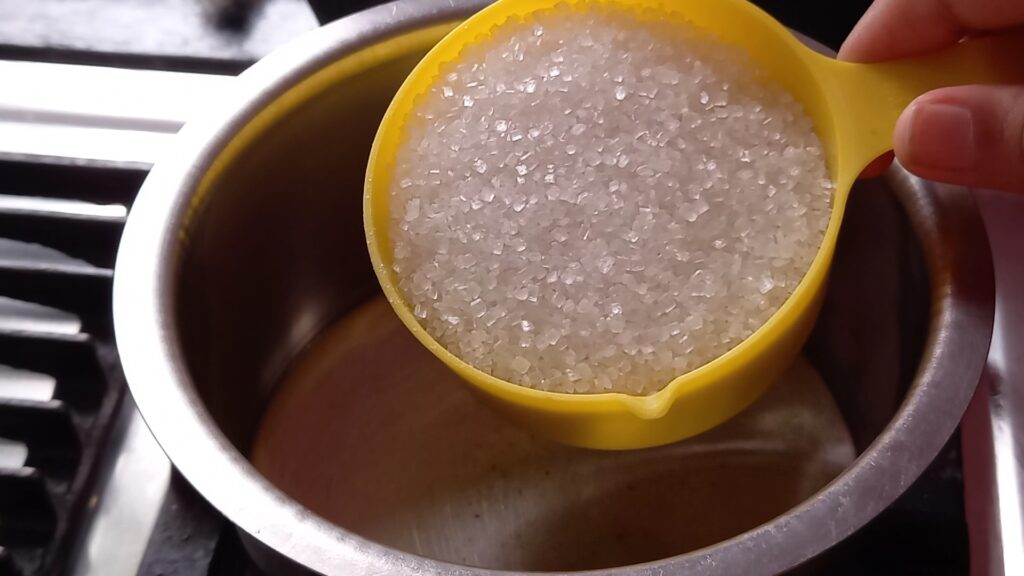 Add water. Mix them well on high flame until sugar dissolves. After that cook them on medium to high flame until it turns thick in consistency.
We are looking for honey-like consistency for this syrup. So do not cook the syrup for too long.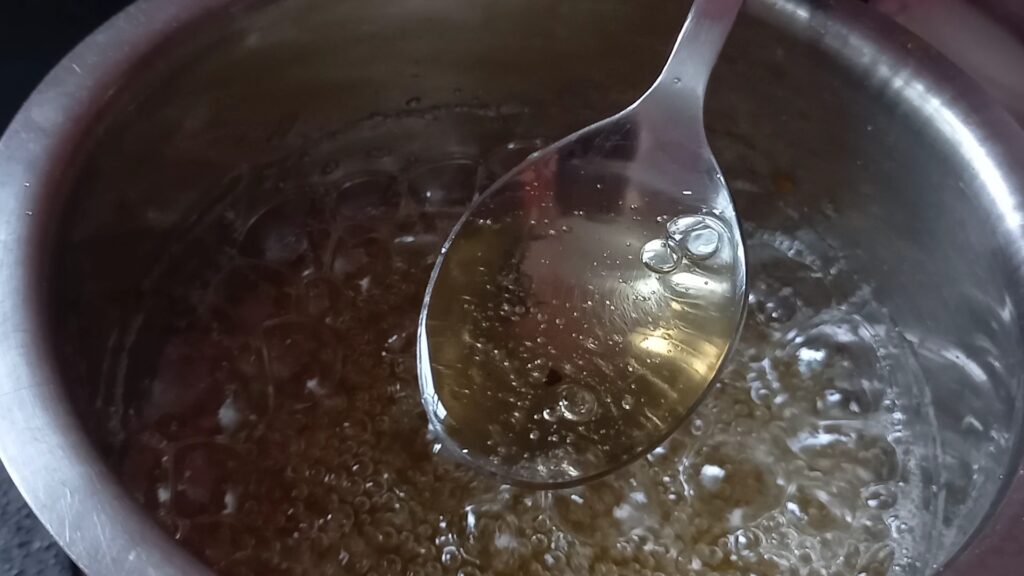 We need just a honey-like consistency, not too thick or too thin.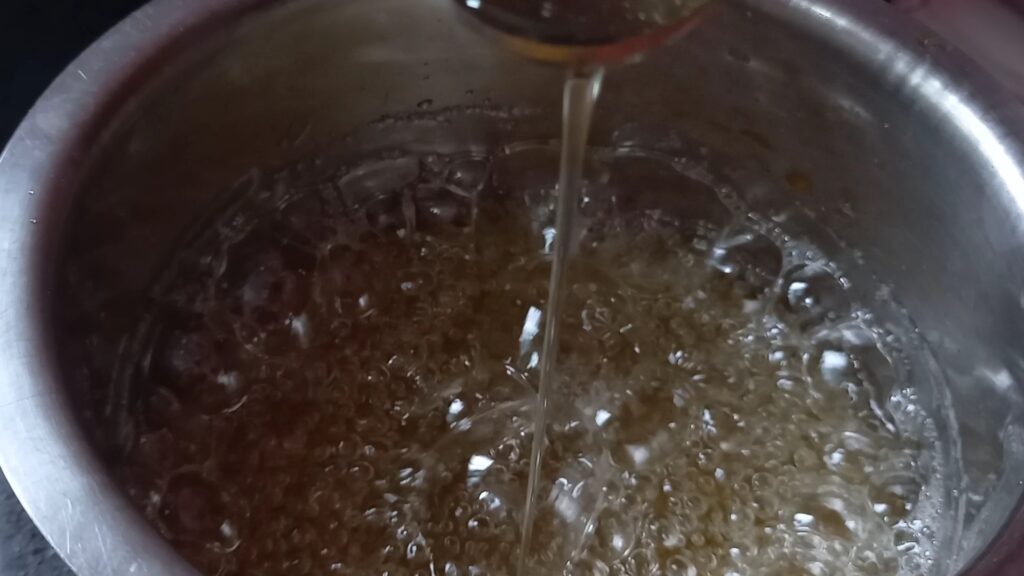 After that immediately pour the syrup into Rava mix. Switch the flame on low. And mix well. Cook them on low to medium flame just for 1 minute. Here you need to work fast.
So take a greased thali or try. Pour the barfi mix and spread them quickly.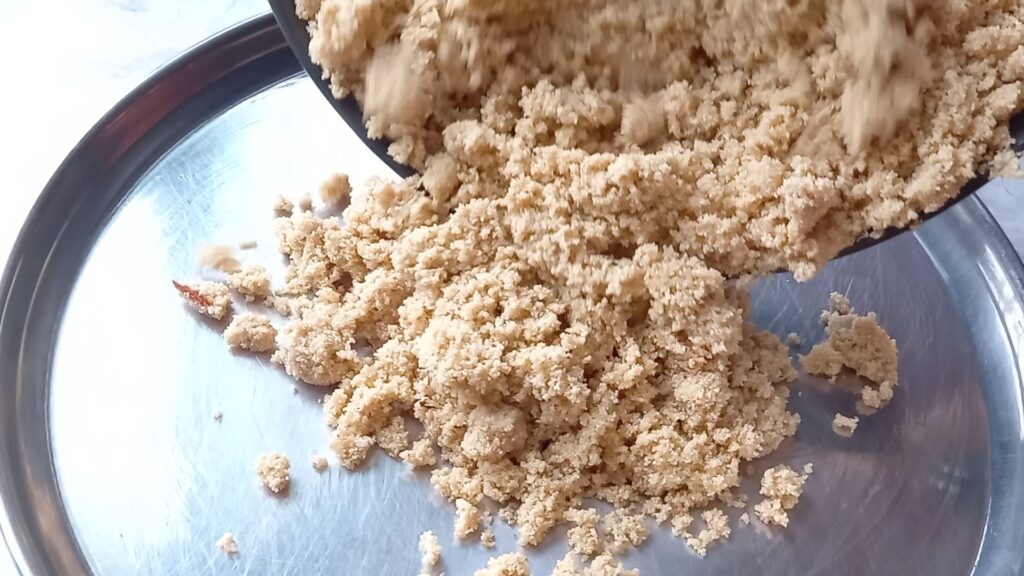 Set them quickly and cut them into pieces as fast as you can do.
Allow it to cool down. After that break them into pieces.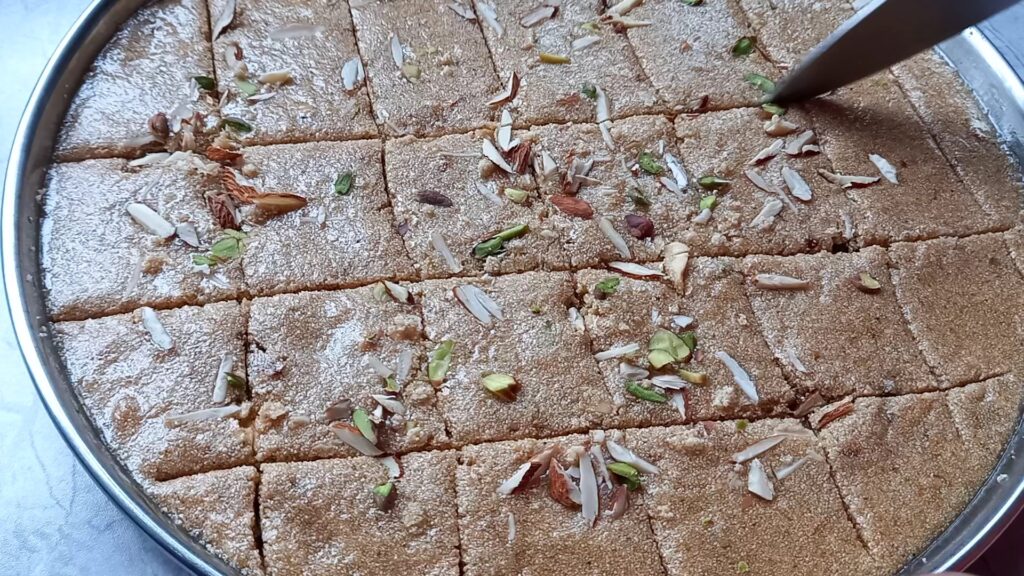 Rava barfi is ready. Store them in an air-tight container.