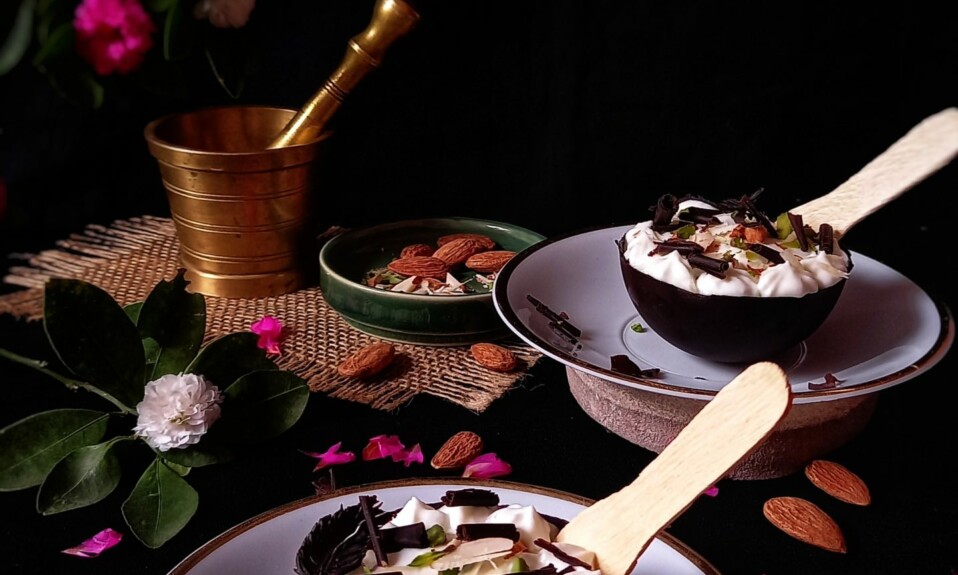 Chocolate shrikhand | Elaichi Shrikhand | Shrikhand recipe | Learn how to make this super easy and delicious chocolate elaichi shrikhand with step-by-step photos and video. But this one is not the regular chocolate shrikhand. Today we are making a shrikhand with a twist. So in this recipe, we are not going to combine the chocolate and shrikhand together. And trust me it also tastes heavenly. You can make this chocolate elaichi shrikhand for dessert or for any small house party etc.
What is Shrikhand?
Shrikhand is a simple dessert made with thick yogurt and flavored with sugar, cardamom, saffron. Traditionally, it is made with hung curd, sugar, cream, and some flavorings. Shrikhand is a popular sweet dessert and it takes only 3 to 5 minutes. If you think that sweetened yogurt doesn't fit in a dessert category. You have to know this, that it is a very popular dish of Maharashtrian or Gujaratis weedings. So this has to be good in taste. And it is. Here I share a different way to make this traditional dessert into a fancy dessert.
Some other festive Food recipes…
Ingredients for a good shrikhand
Yogurt– Always use fresh yogurt for making shrikhand. You can also use greek yogurt or go with the hung curd.
Sugar- use powdered sugar and adjust them as per your taste.
Flavors- you can use cardamom, saffron, rose water, chocolate.
Cream- here you use either cream or malai. It gives an extra creamy texture to the shrikhand.
INGREDIENTS
1 bowl of hung curd/greek yogurt
2 tbsp powdered sugar
1 crushed cardamom
4 to5 tbsp cream/malai
Some chopped nuts
100 grams of dark compound chocolate
How to make Chocolate elaichi shrikhand?
Take some compound chocolate. Adjust the quantity as per your need.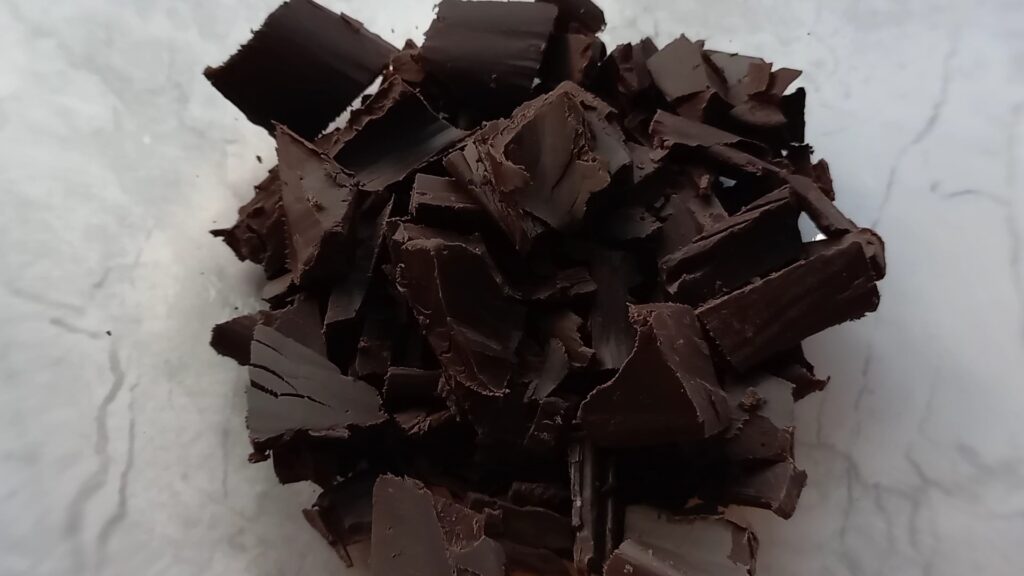 Melt them in a microwave or on the double boiler. After that mix them for 1 to 2 minutes.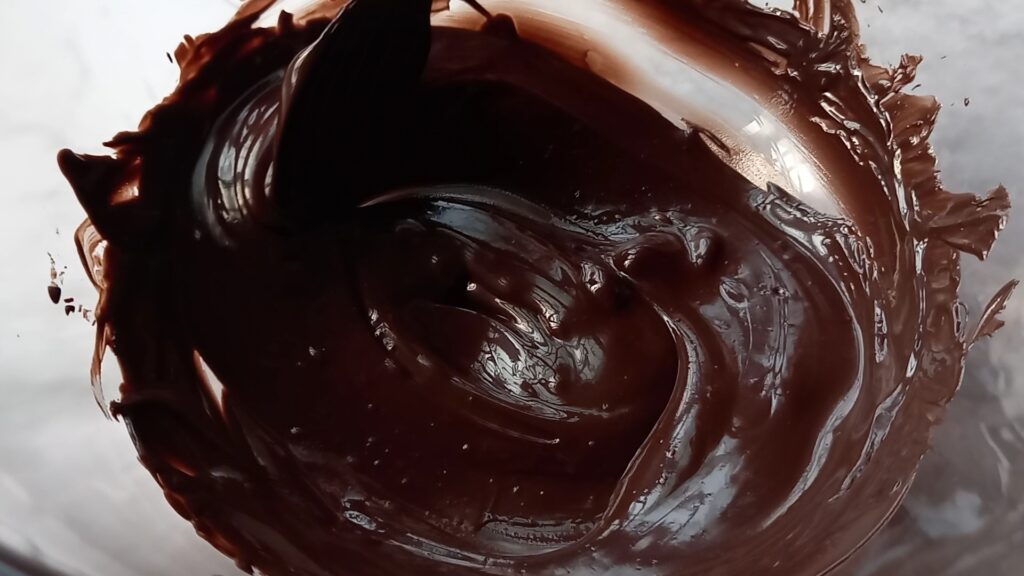 Now take a silicon mold. Add 1 tbsp melted chocolate. Spread them evenly. Do not make a too thin or thick coating.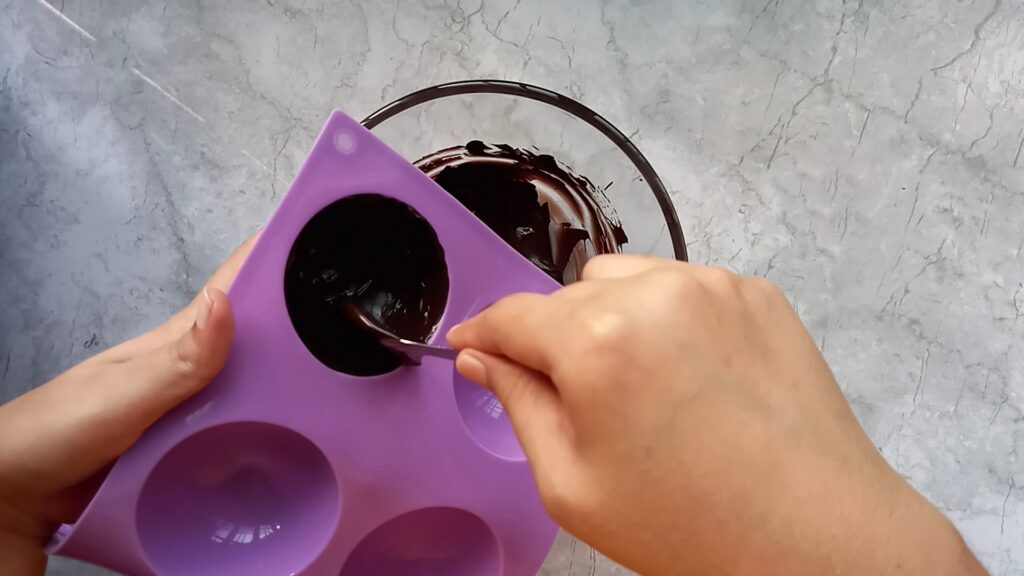 Evenly spread the chocolate with the help of figures. Keep them in the fridge until it sets.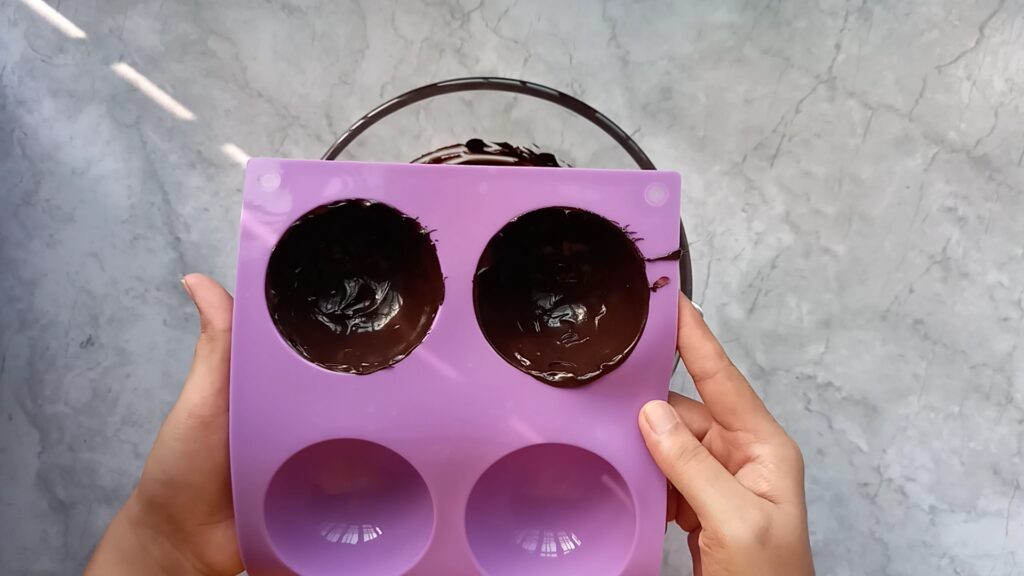 Meanwhile, take another bowl, add some hung curd. You can make this very easily at home. Take some curd in a cloth and hang it for 2 to 3 hours. After that, you can use this thickened curd.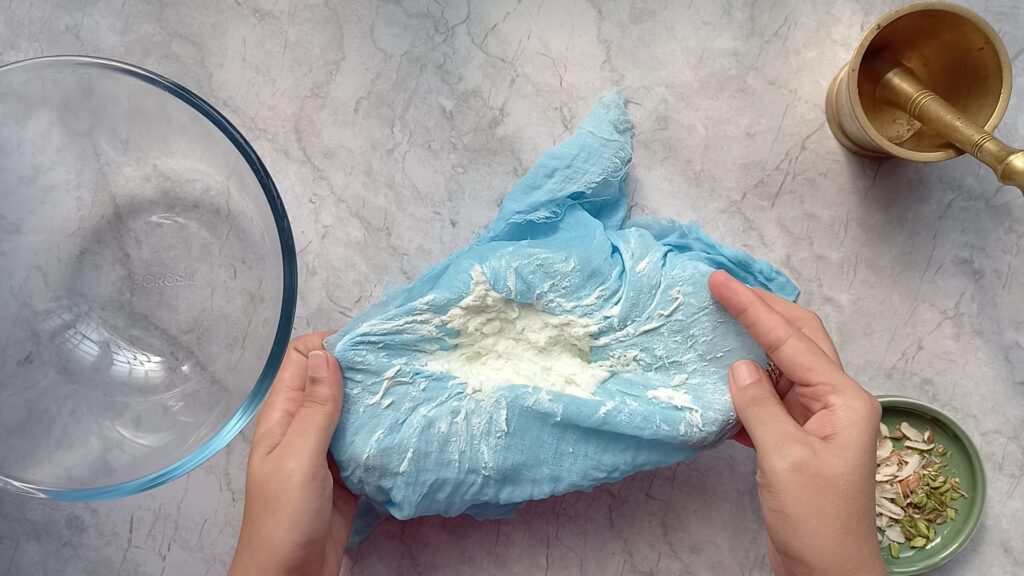 Add sugar.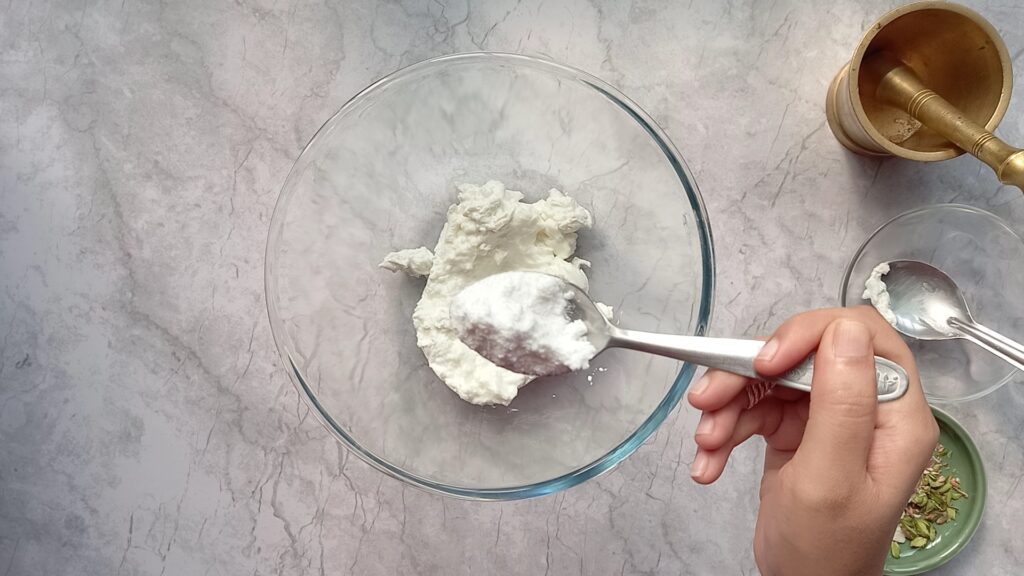 Add cardamom.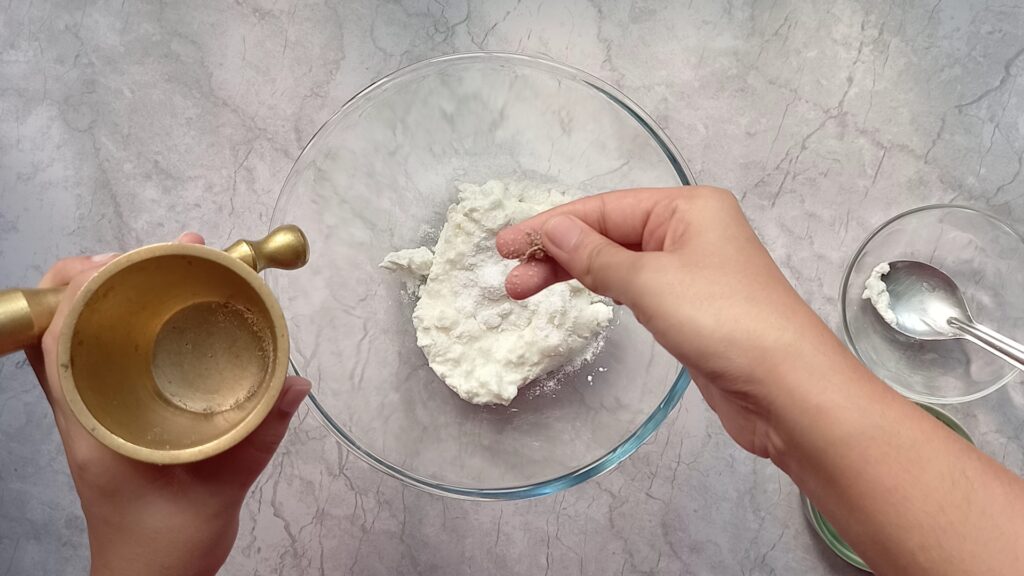 Add cream. You can also use malai in place of fresh cream.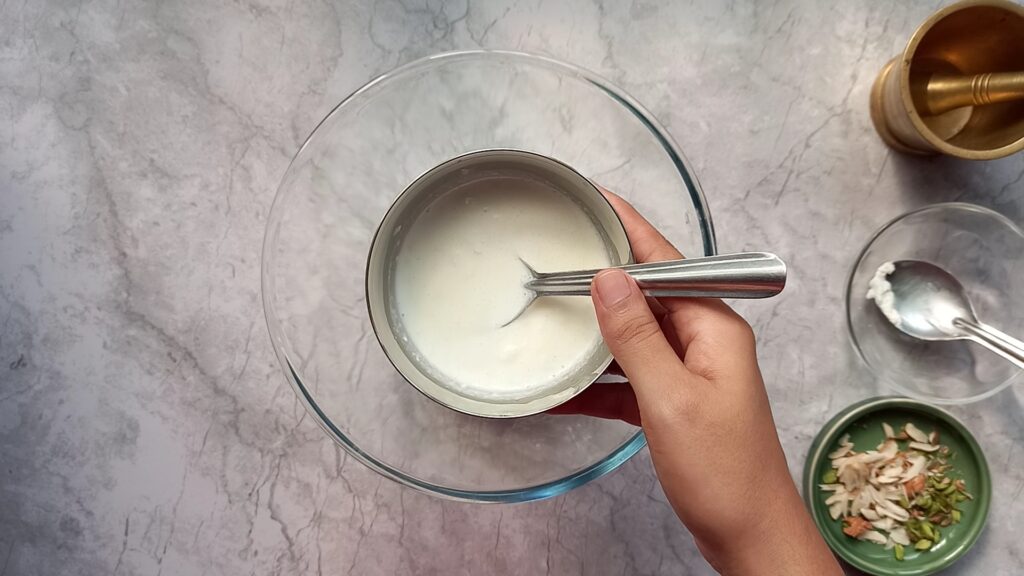 Now mix them well. Elaichi shrikhand is ready.
When the chocolate is set completely. Remove it from the mold. Do this step very carefully.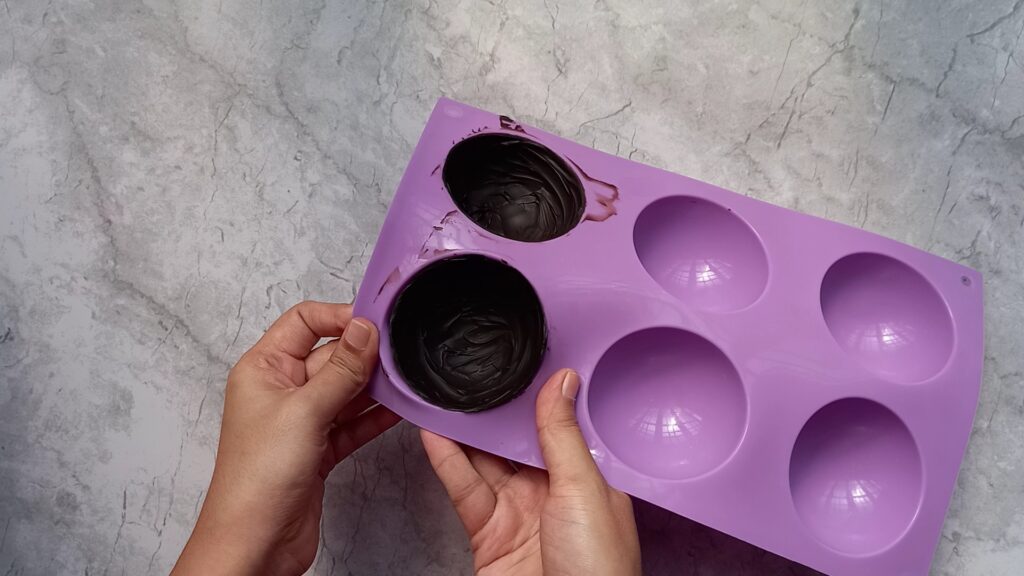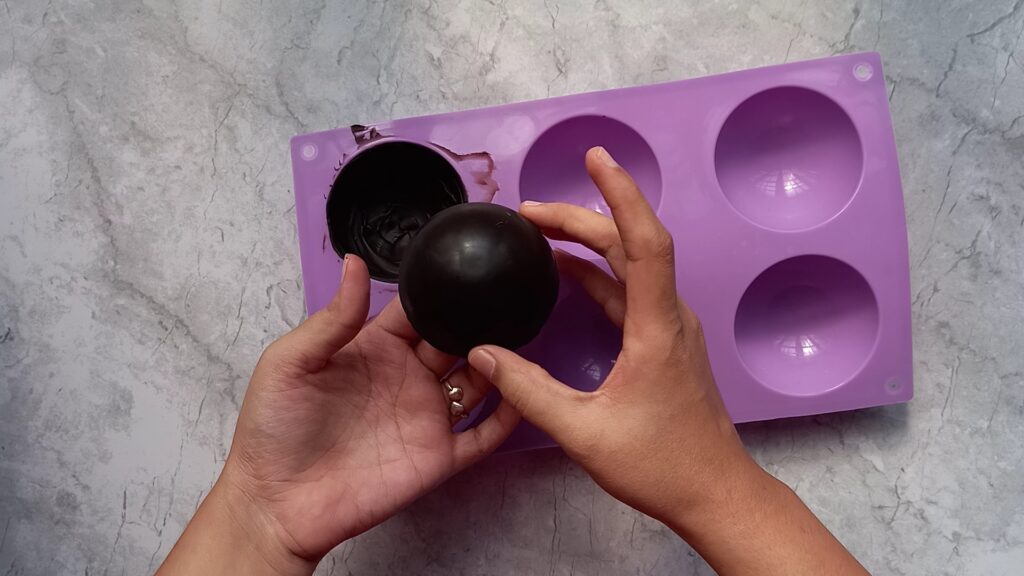 Now take a chocolate bowl. Add 3 to 4 tbsp elaichi shrikhand into this.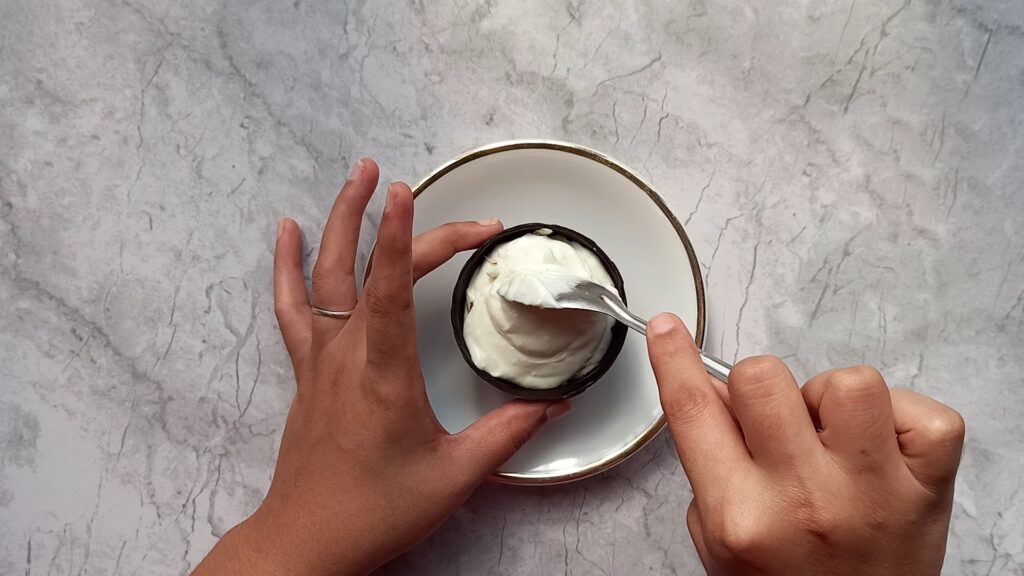 Add some nuts.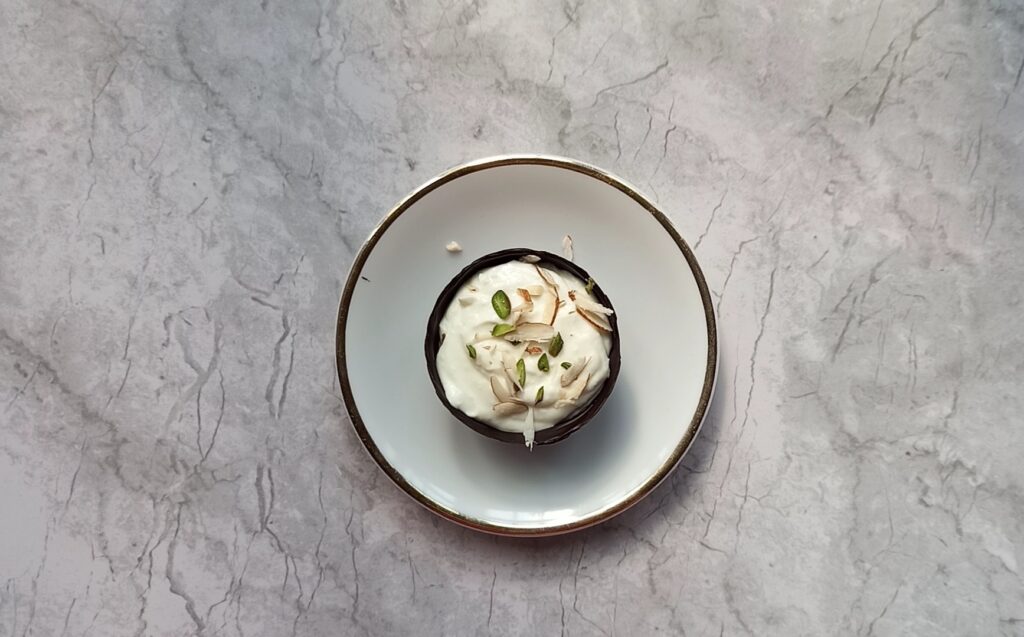 You can also pipe some curd for the presentation.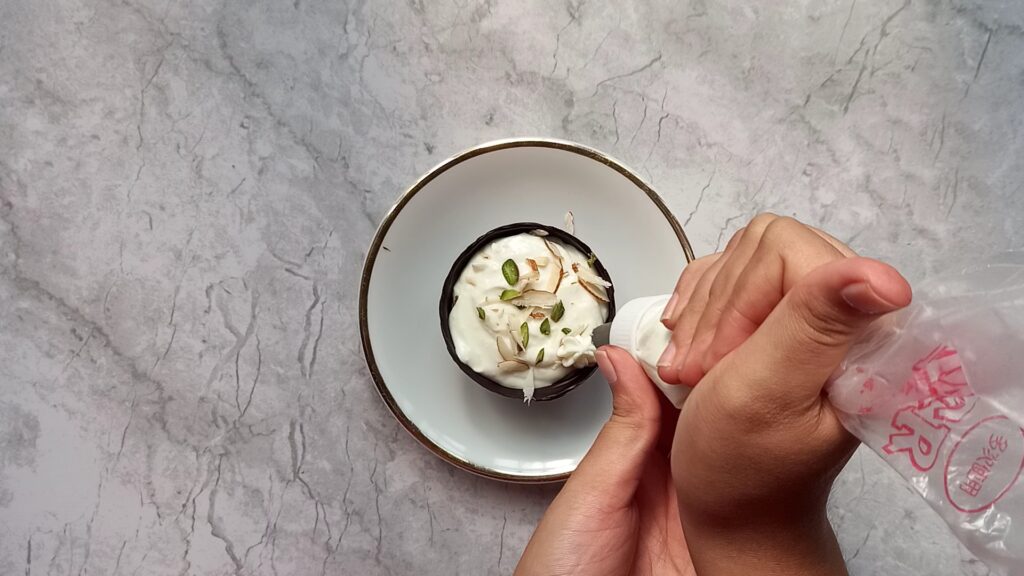 Garnish it with some chocolates. That's it, our chocolate elaichi shrikhand is ready to serve. You can also store them for 1 to 2 days in the fridge.