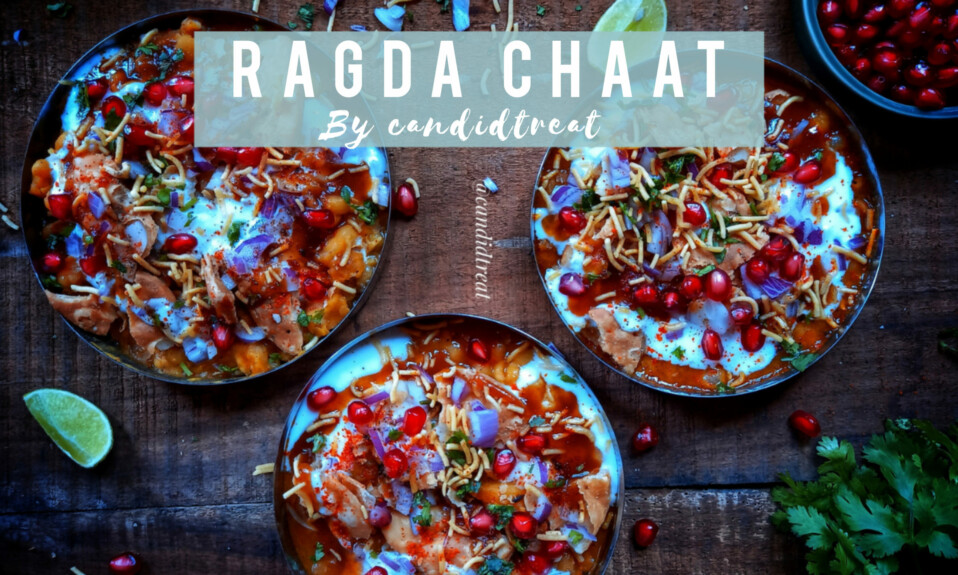 Ragda chaat recipe | chaat recipe | how to make ragda chaat Learn how to make this spicy chaat recipe with step-by-step photos and video. Ragda chaat is the popular street food from Mumbai. Ragda chaat is made with some crispy papdi, boiled yellow peas(matar), and topped with some chopped onions, curd, chutney, sev. This is very spicy and delicious. You make this chaat at home with some easy ingredients. Here you can find the papdi recipe for this chaat and tamarind chutney recipe.
Ragda Chaat
Ragda chaat is a very famous Indian street food. It is the most popular street food in Mumbai. In this chaat, you can get a lot of different flavors and textures. It is spicy, sweet, tangy, and crunchy. So totally, one bite of this chaat is a bomb of different flavors. For this ragda chaat, we need to make ragda which is also known as matar Chola or Chola. Then take some papdi, and pour some hot ragda over it. Garnish it with some onions, chutney, curd, some chaat masala powder, red chili powder, pomegranate seeds, etc. you can also store this ragda for 3 days in the refrigerator.
Some other recipes from this blog…
Ingredients
3 small bowls of dry yellow peas(matar)
800 to 900 ml water
4 to 5 tbsp oil
½ tbsp cumin seeds
1 tbsp Kashmiri red chili powder
4 to5 boiled potatoes
2 tbsp coriander powder
1 tbsp cumin powder
½ tbsp garam masala powder
2 tbsp red chili powder
2 tbsp salt
½ tbsp turmeric powder
60 to 70 ml water
Some papdi
Some fresh curd
1 to 2 chopped onions
Some pomegranate seeds
Tamarind chutney
Some chopped coriander leaves
Some sev
Chaat masala powder
Red chili powder
| | |
| --- | --- |
| Total Time | 30 to 40 minutes |
| Servings | 8 to 10 plates |
How to make ragda chaat?
For ragda, take some matar(yellow peas). Wash them and soak them with water for 10 to 12 hours(overnight). after that, wash them again.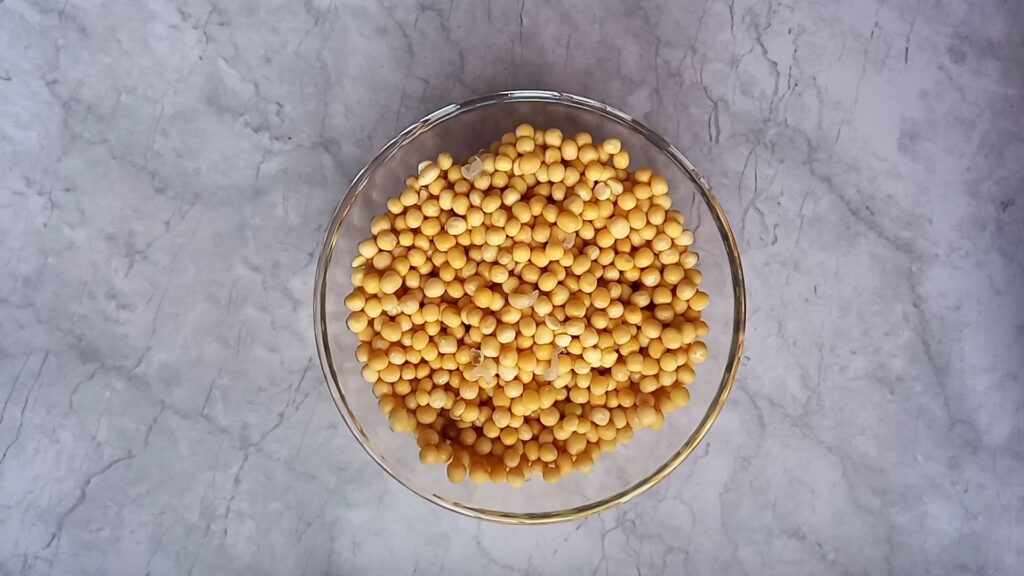 Now, take a pressure cooker, add soaked peas. Add 800 to 900 ml water.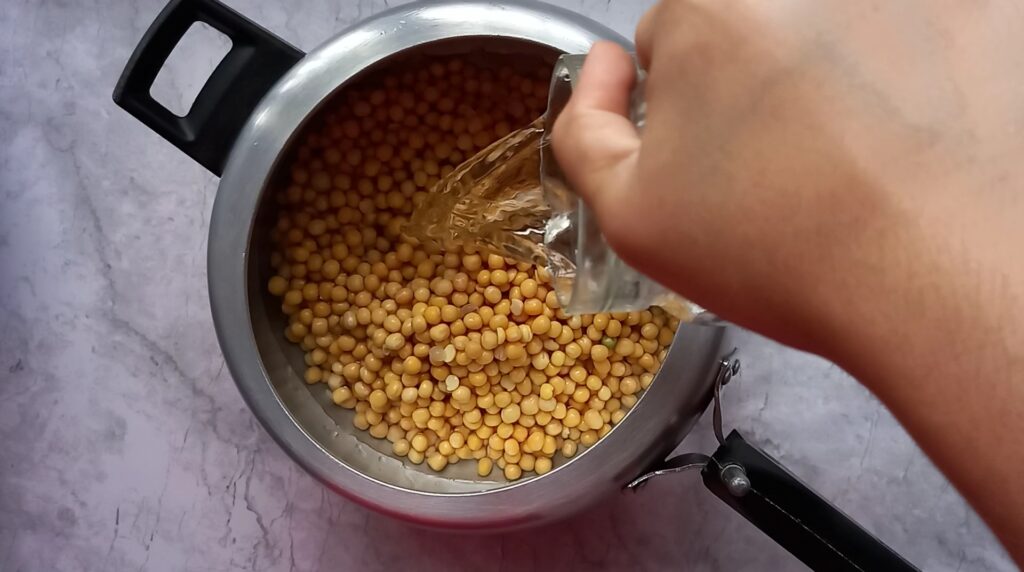 Close the lead and pressure cook it for 5 to 6 whistles on a high flame. Or until it turns soft. When it is done, turn off the heat and leave it to release the pressure.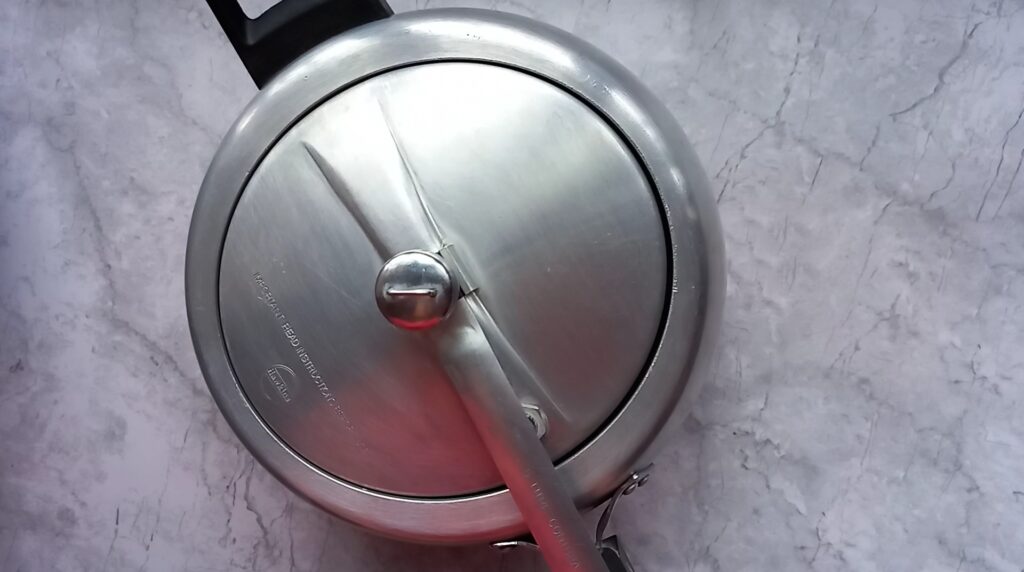 When you press the peas and it is soft and mushy. It is ready. If not, pressure cooks it for 2 to 3 whistles again.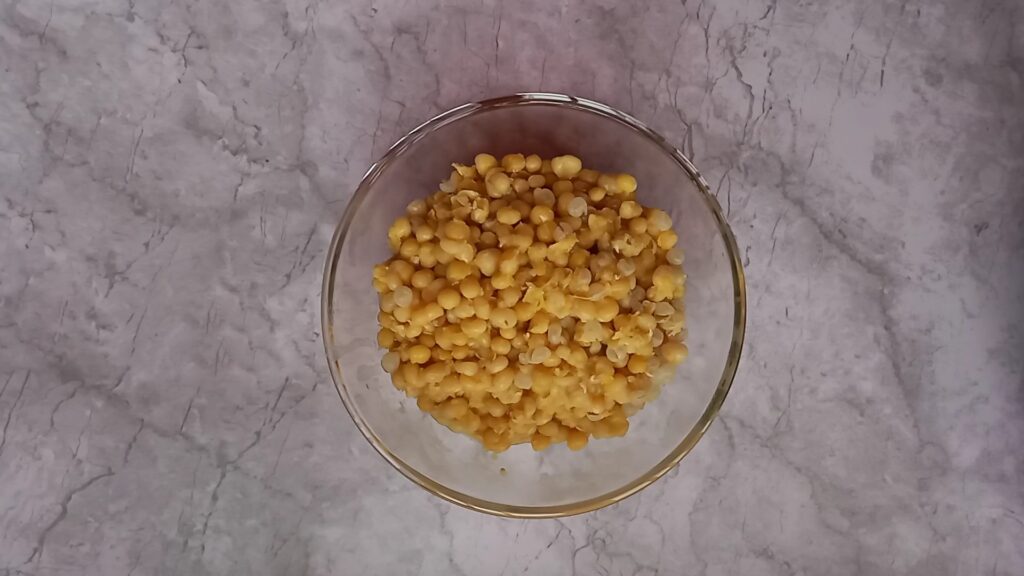 Now, take a kadhai or pan, add oil. Here you can use any oil. Heat it for 30 to 40 seconds on medium flame. Then turn the flame on low. Add cumin seeds and Kashmiri red chili powder.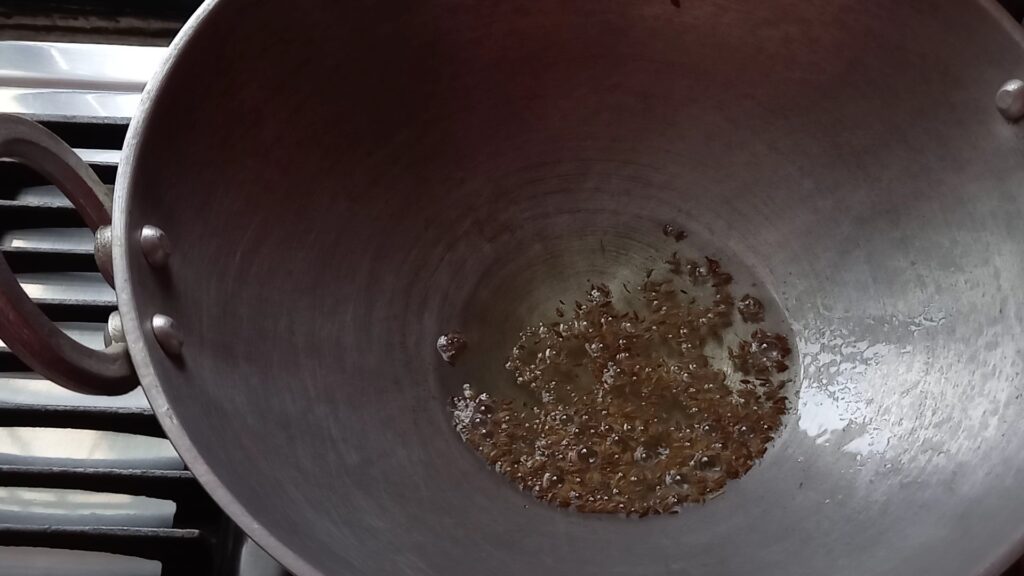 Add boiled and mashed potatoes. Mix well.
Cook it for 3 minutes on medium flame. Then add all powdered spices(mentioned above). Add salt and turmeric powder too.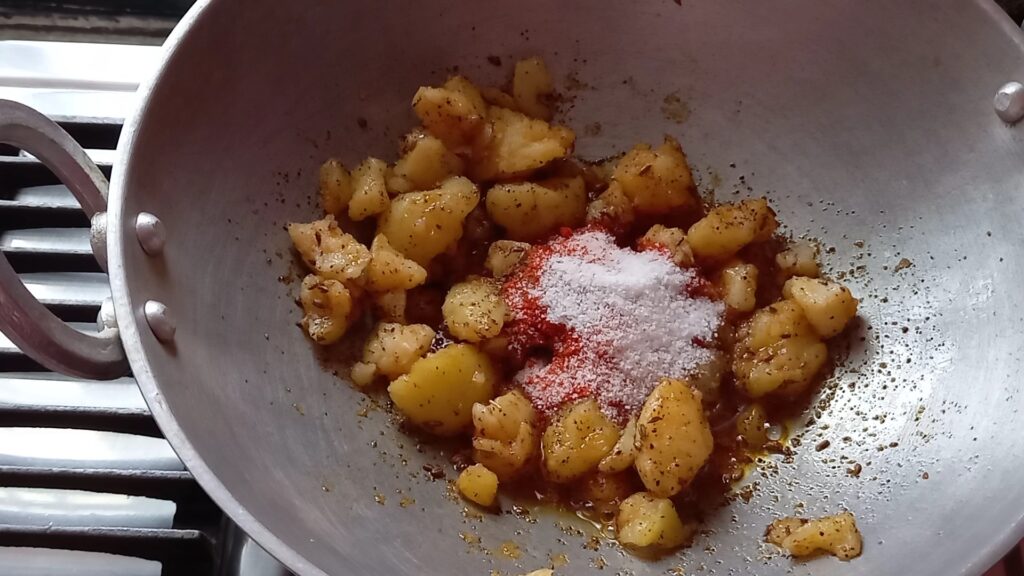 Mix well and cook it for 3 to 4 minutes on medium flame.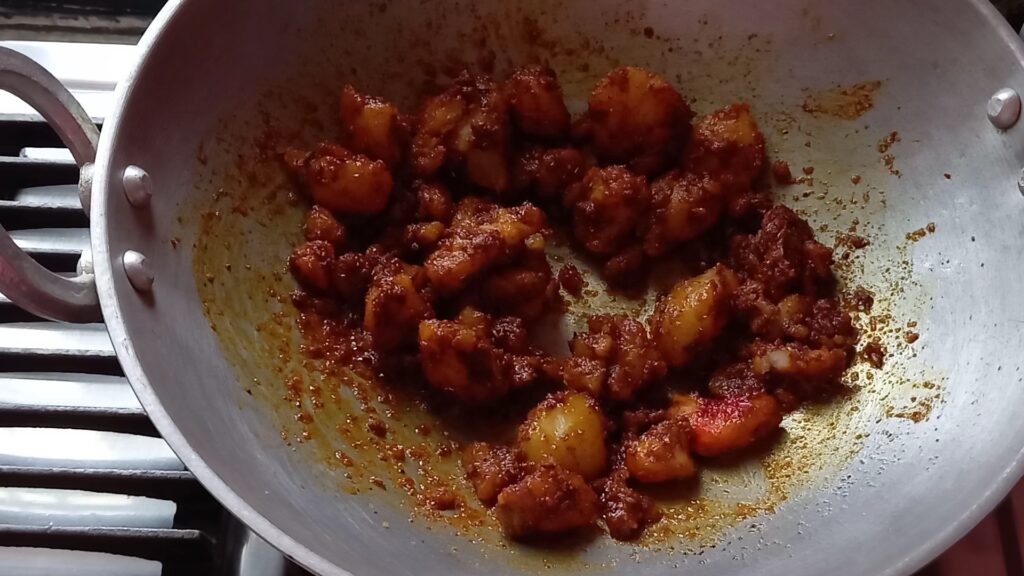 Then add boiled peas with some water(approx 100 ml). here I use water in which we cook the peas.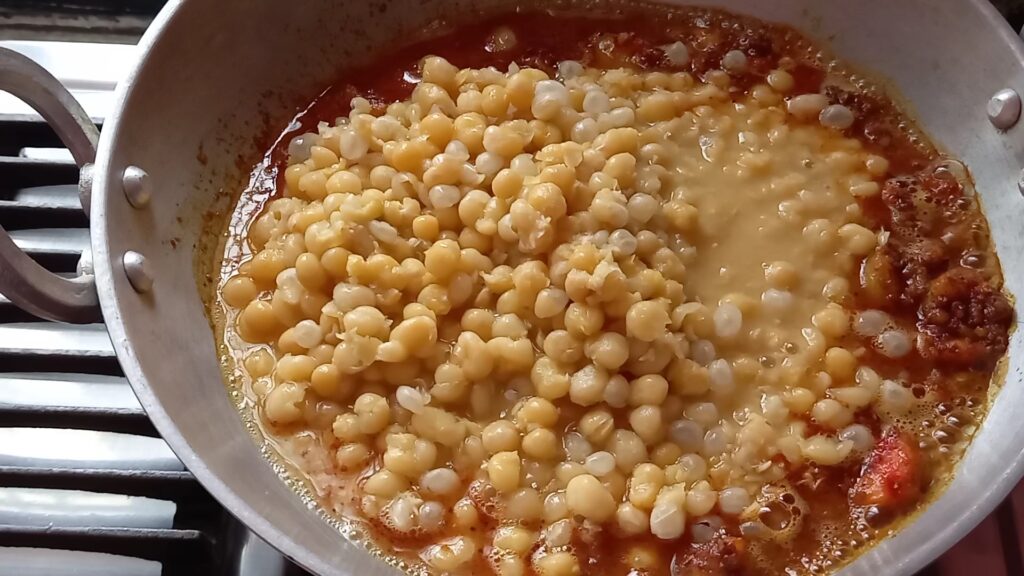 Mix well and cook for 10 minutes on high flame. here, check the salt and chili and adjust it as per your taste.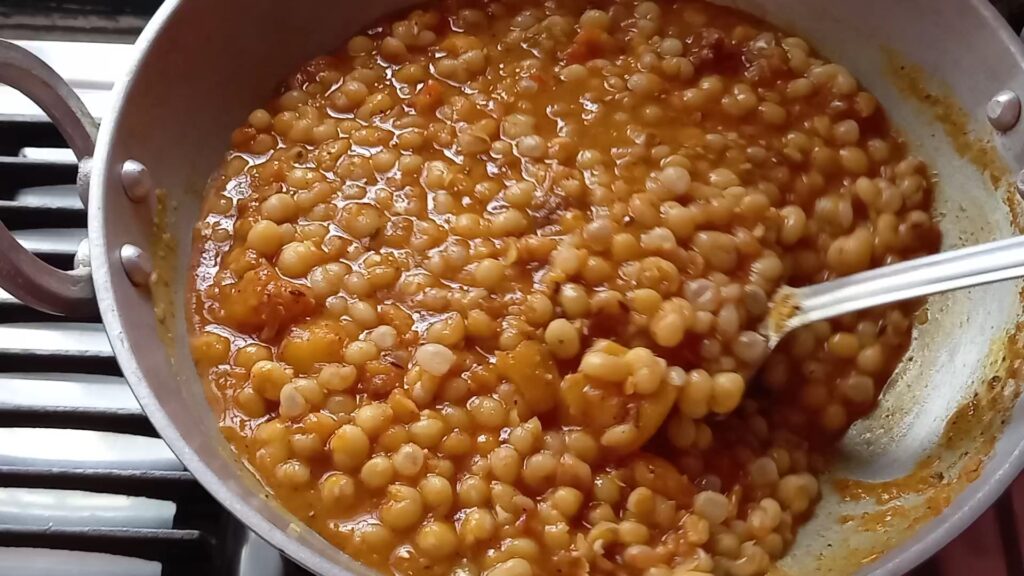 Then add water and mix well. If it is too thick, add more water.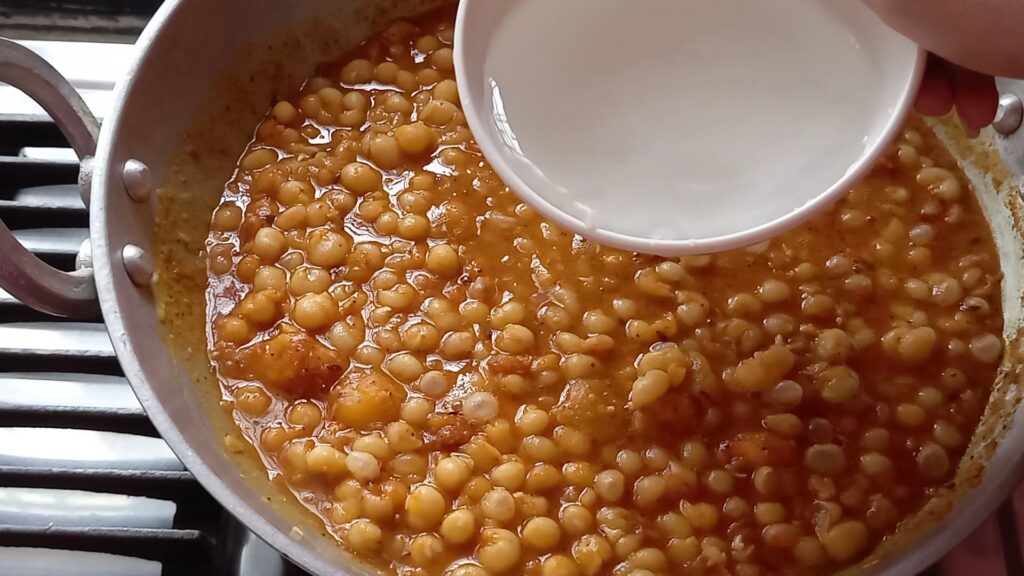 Again cook it for 10 minutes on high flame. After that turn off the heat. When it is cooled completely you can store this ragda for 2 to 3 days in the fridge.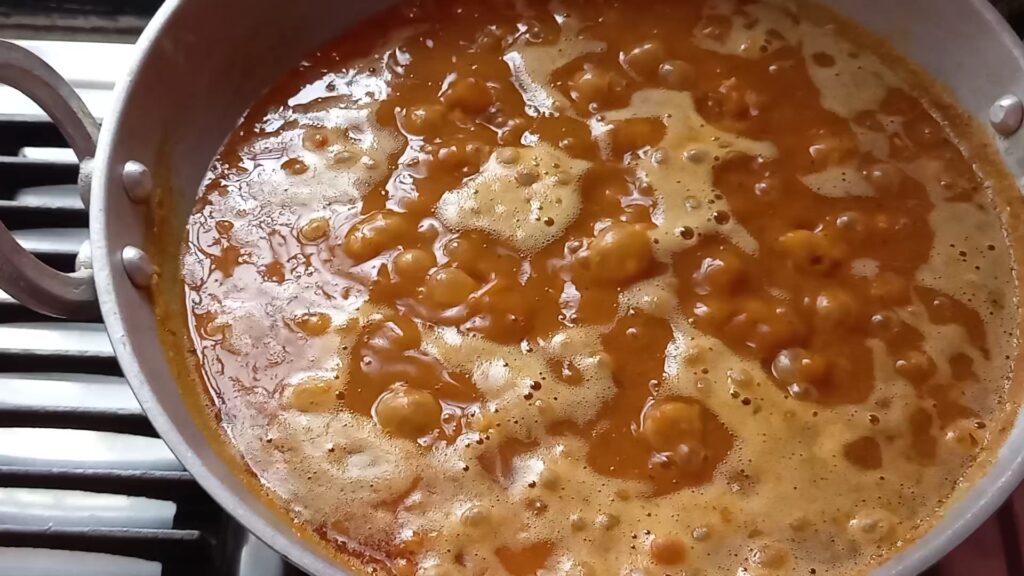 This assembling is for one serving. Now, take a plate, add some crushed papdi. You can find the papdi recipe here. PAPDI RECIPE WITH VIDEO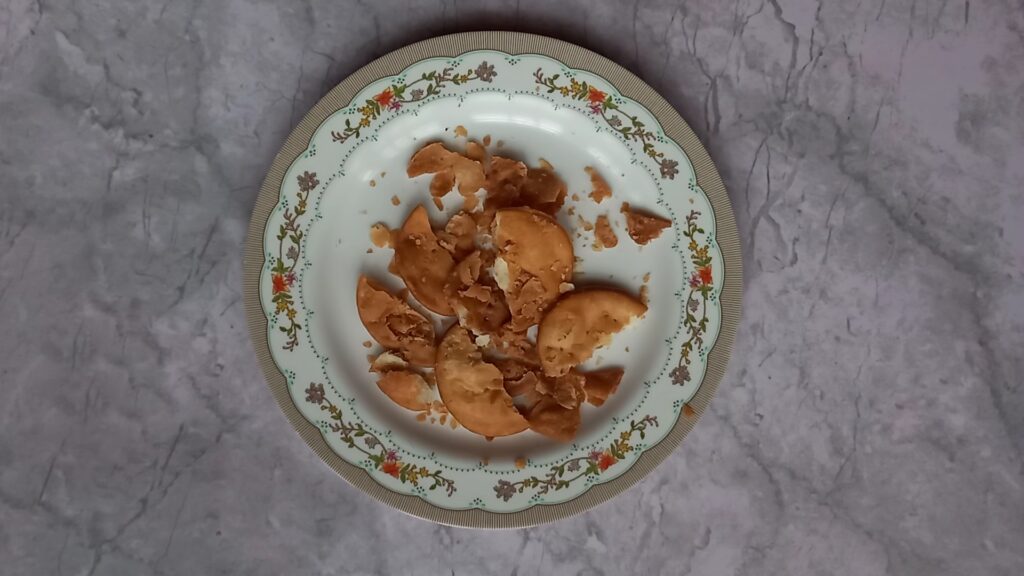 Pour 2 to 3 large spoons of hot ragda.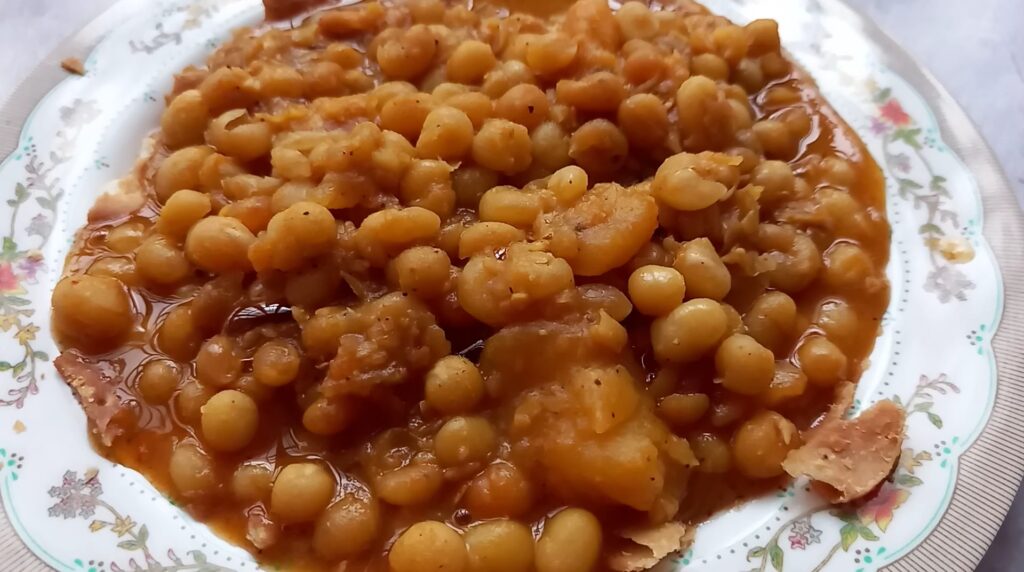 Pour 2 to 3 tbsp of curd. First whisk the curd well then use it.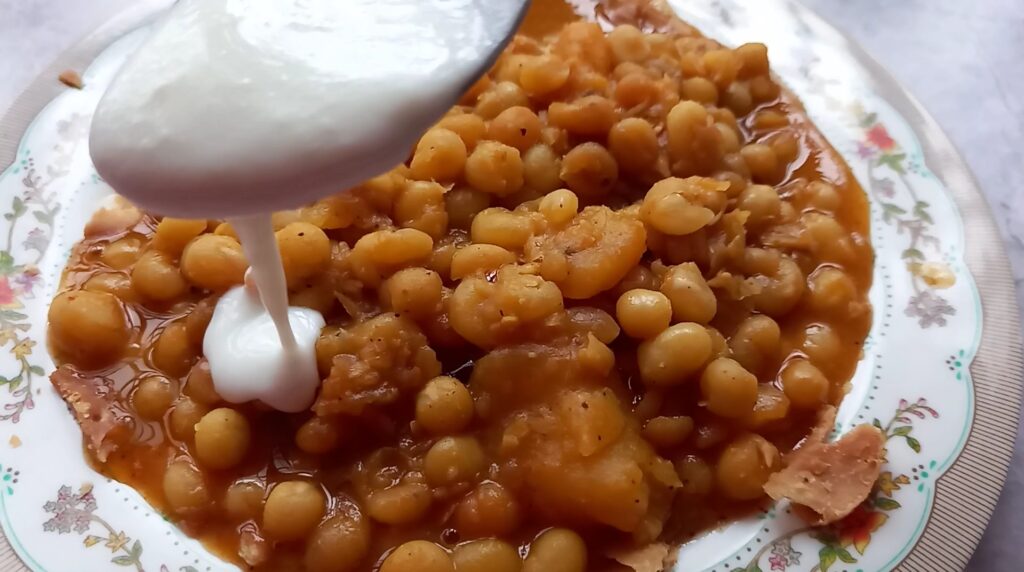 Now, add some chopped onions, 1 to 2 tbsp pomegranate seeds, coriander leaves.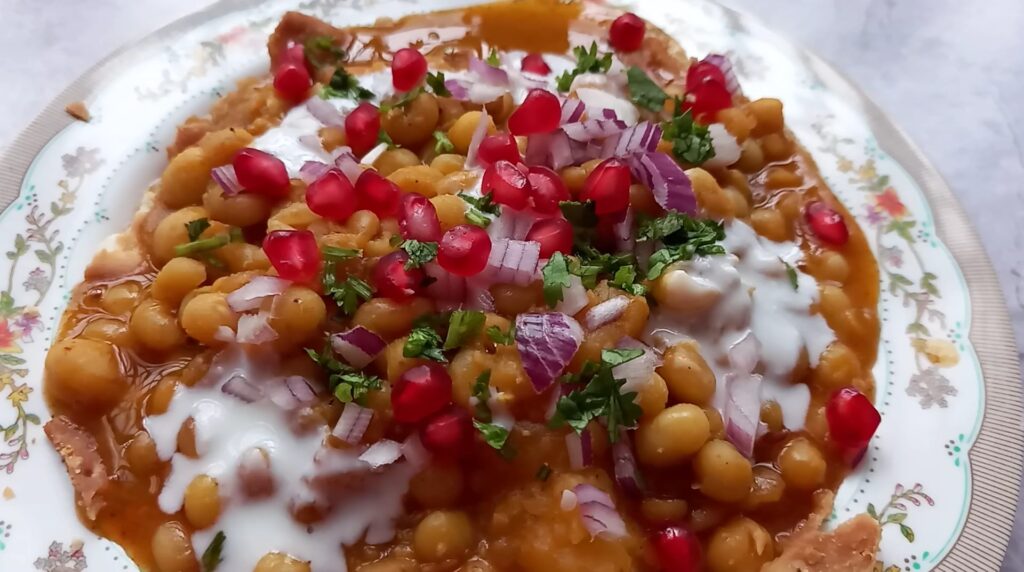 Drizzle 1 to 2 tbsp of tamarind chutney.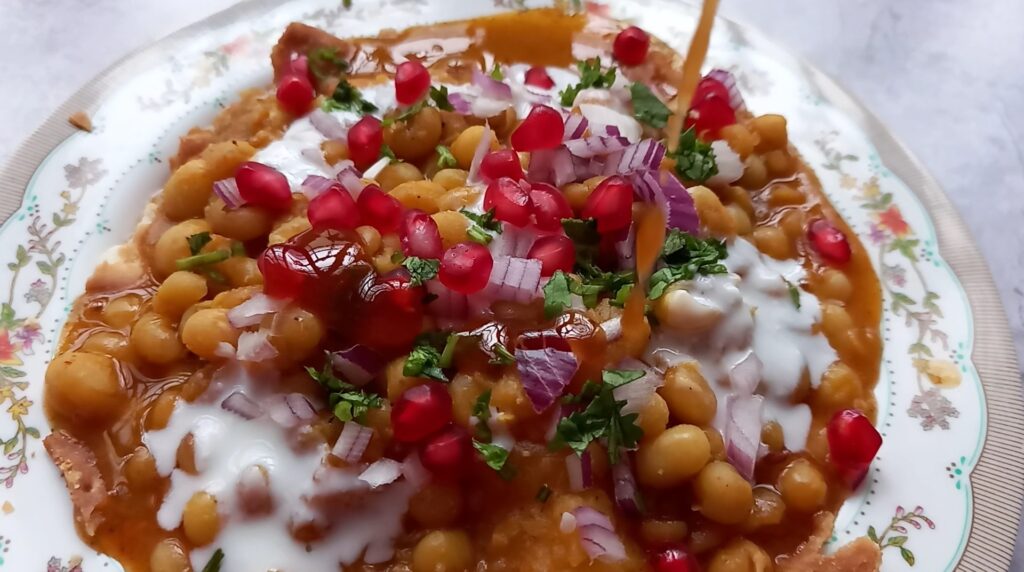 Add some sev over it. And sprinkle some chaat masala powder and red chili powder. Ragda chaat is ready.