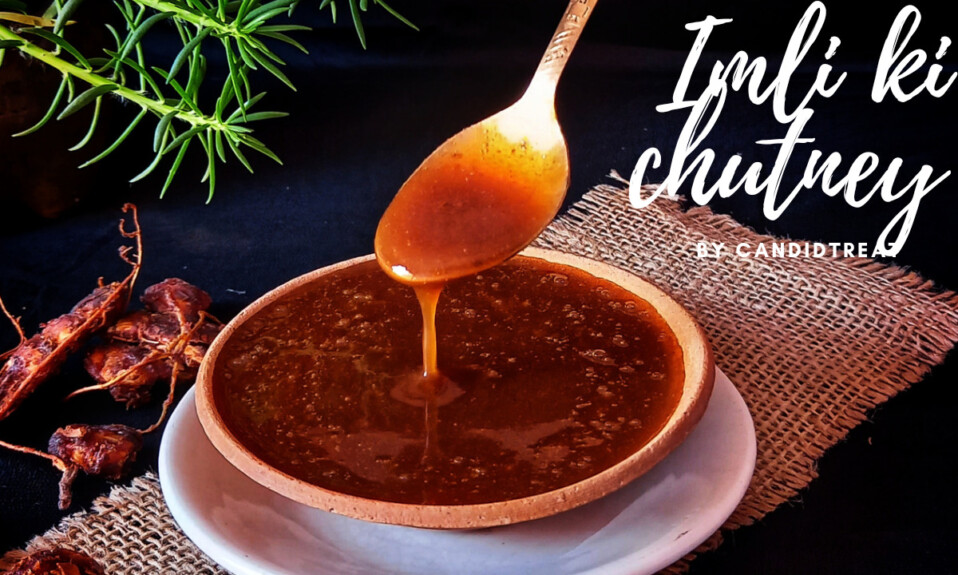 Imli ki chutney(tamarind chutney) is a side dish that tastes sour and sweet. It is consumed along with food to enhance the flavor. It is usually served with Dahi vada, samosa, chaat, golgappa. It is a popular condiment used to make chaat, Dahi vada, gol gappa. Imli chutney is made with tamarind, sugar, salt, water, and some spices. A key step to make this imli chutney perfectly is the right balance of sweet, sour, and spice flavor.
What is Imli (tamarind) chutney?
Imli(tamarind) chutney is a sweet and tangy Indian condiment made with tamarind, salt, sugar, and spices. You can also use some dates to make it more flavorful. It is used with some other chutneys like green and red to make Dahi vada, bhel, dabeli, aloo chaat, dhokla, etc.
I usually kept this chutney in a glass jar and keep it in the fridge for almost 7 to 8 months. So that it is very easy to use for different types of dishes. And you do not need to make it again and again. Making this chutney at home is very simple. So try this recipe and make a batch of it and use it for Dahi vada, samosa, chaat, bhel, dabeli.
Some of my other recipes…
Ingredients
250 grams of imli/tamarind
1 liter of water for soaking
2 cup of sugar(130 to 160 gram)
2 tbsp salt
1 tbsp cumin powder
1 tbsp red chili powder
½ tbsp turmeric powder
How to make tamarind chutney/ Imli chutney?
Take some tamarind. Wash it properly. Use good quality of tamarind.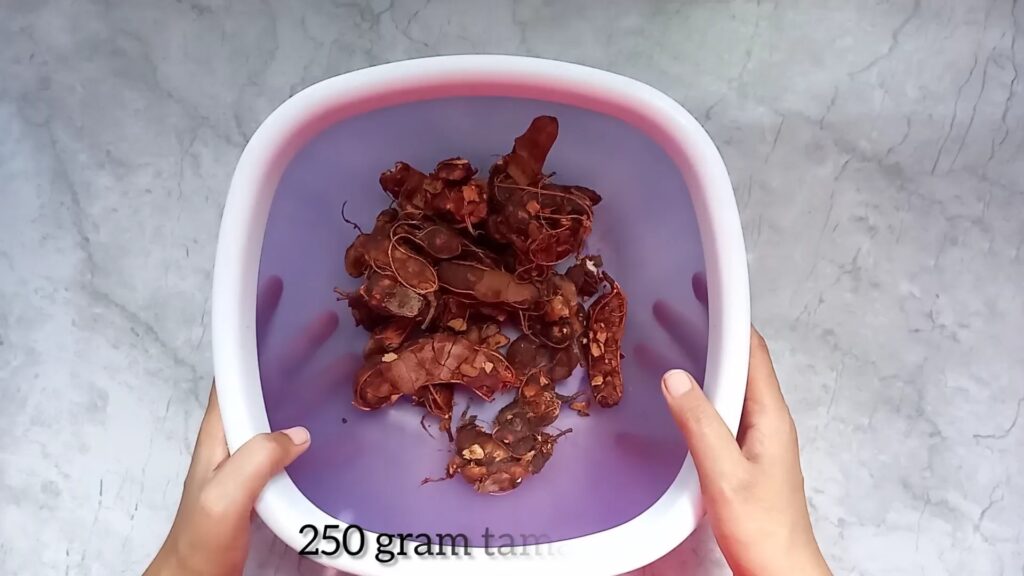 Then add water and soak it for 5 to 6 hours.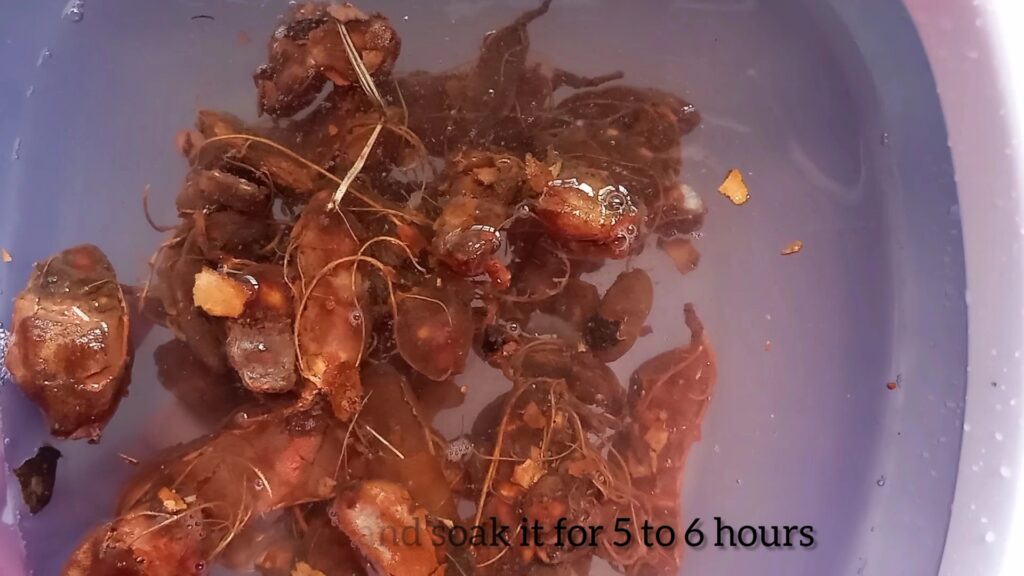 After that mash them with hands.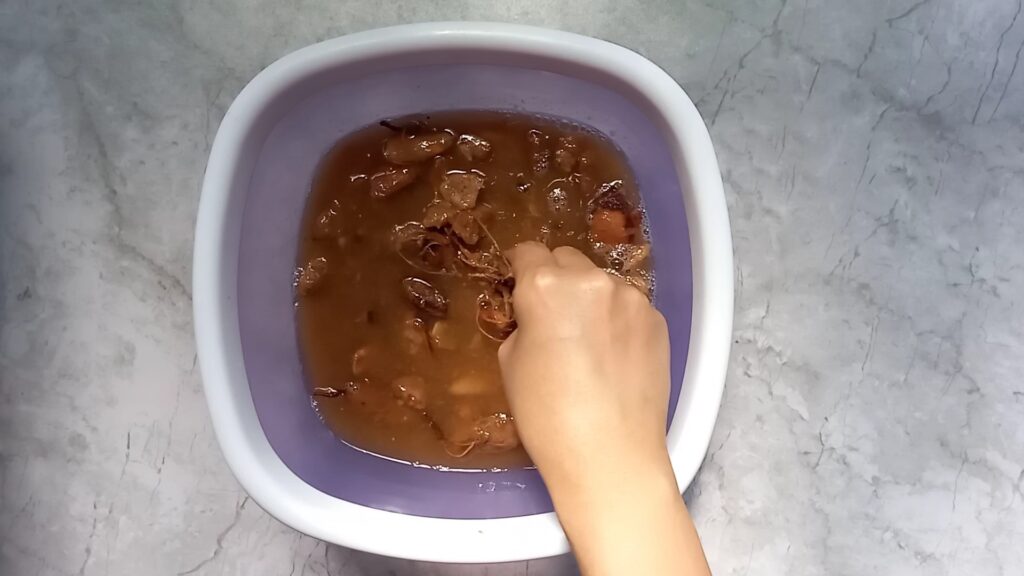 Now, take a kadhai/pan. Place a sieve and strain the pulp of tamarind. Use some water and squeeze all of the pulps.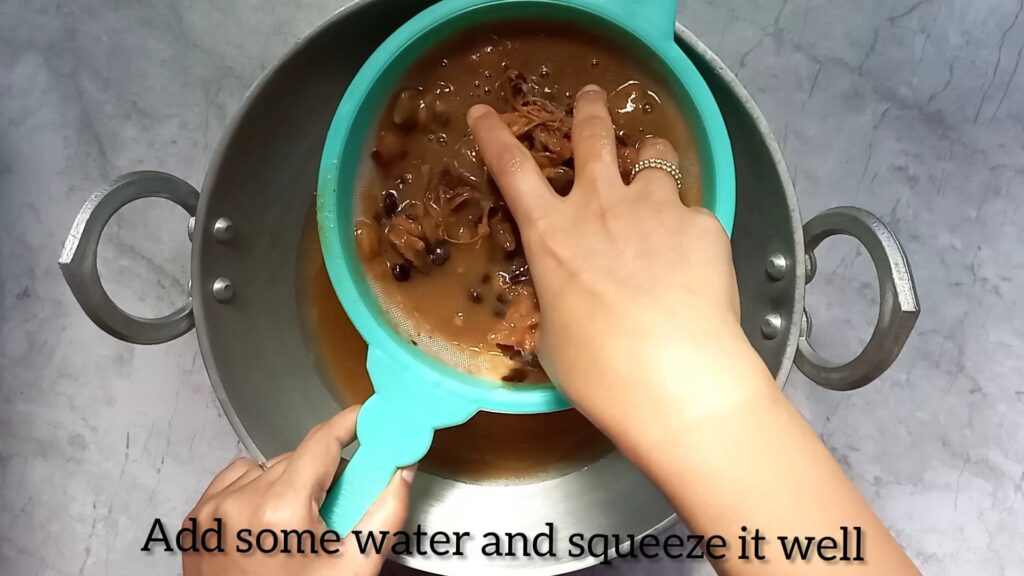 Turn on the heat and cook it for 10 to 15 minutes on high flame.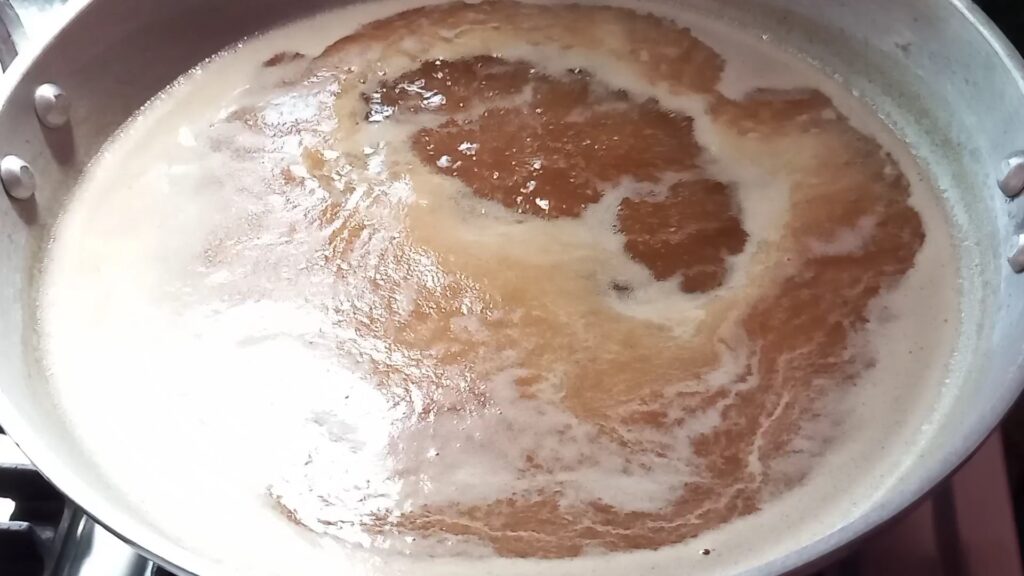 After that, add sugar. You can adjust the quantity of sugar as per your taste.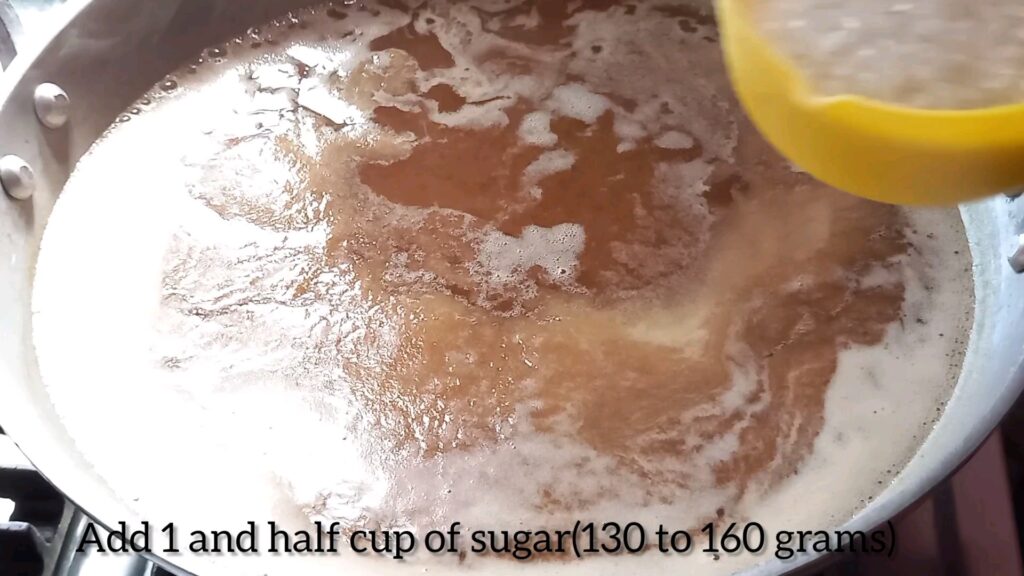 Add salt and turmeric powder. Mix well.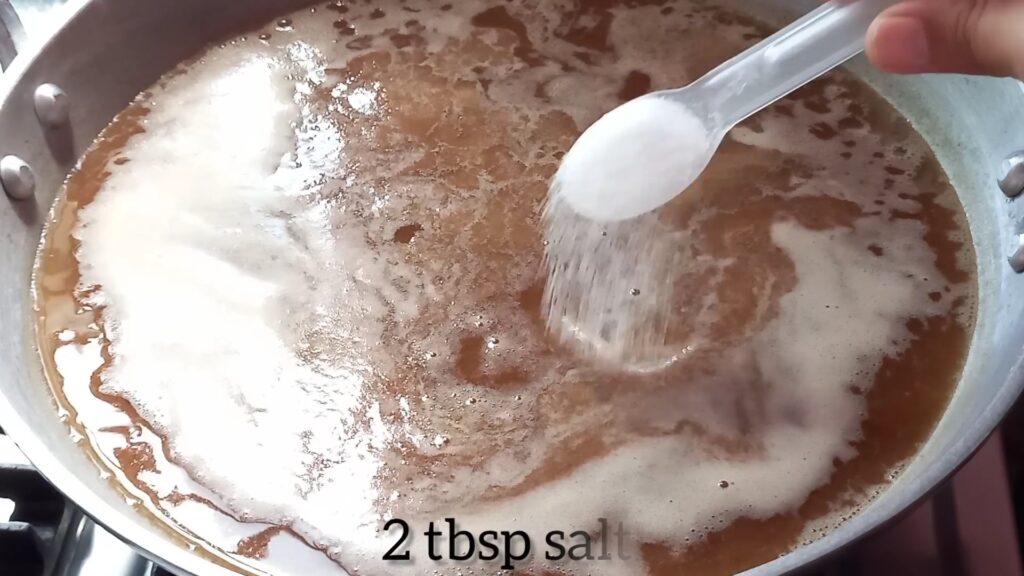 Again, cook for 15 minutes on high flame. Occasionally stir the mix to prevent sticking.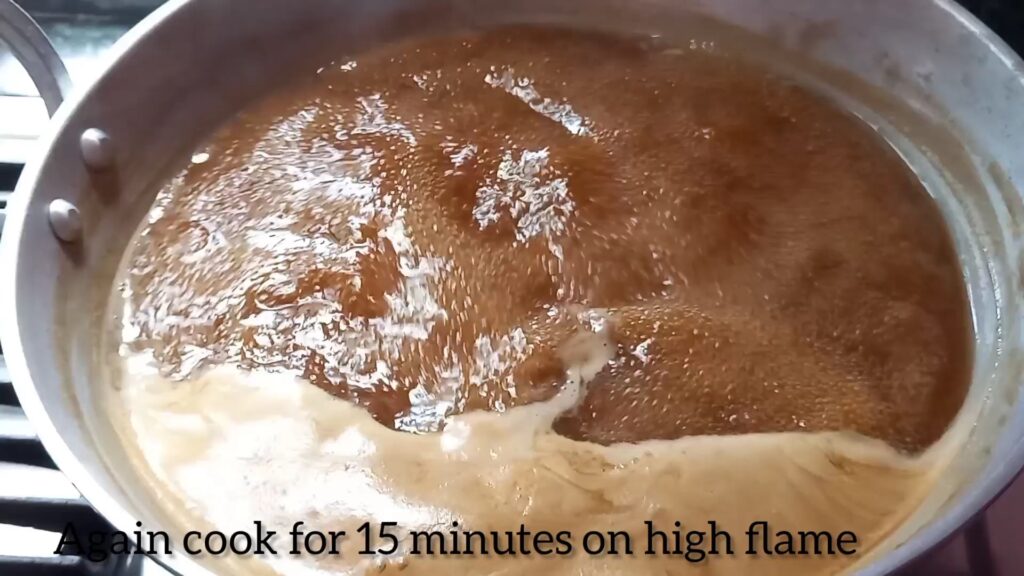 Now, add cumin powder.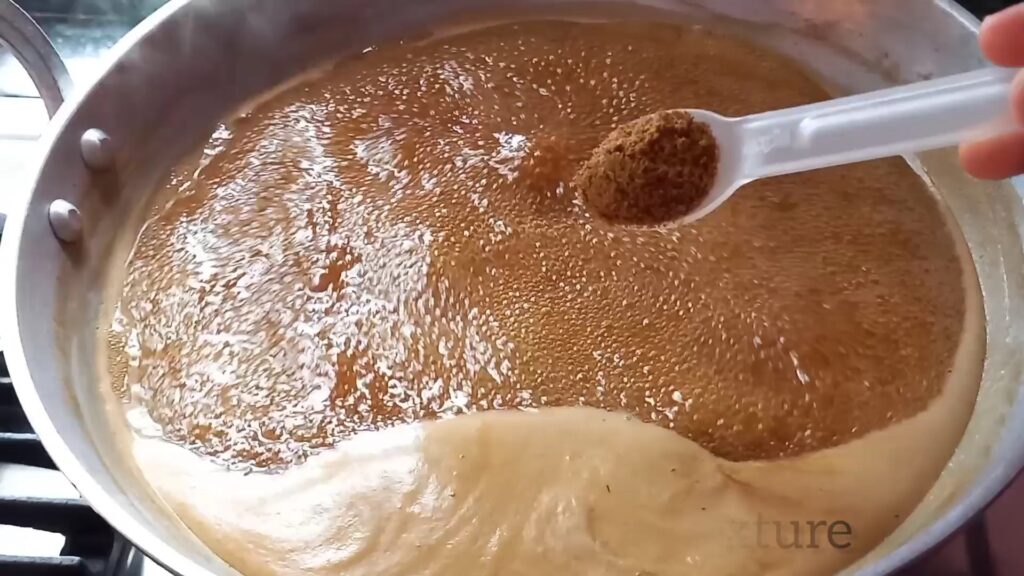 Add red chili powder.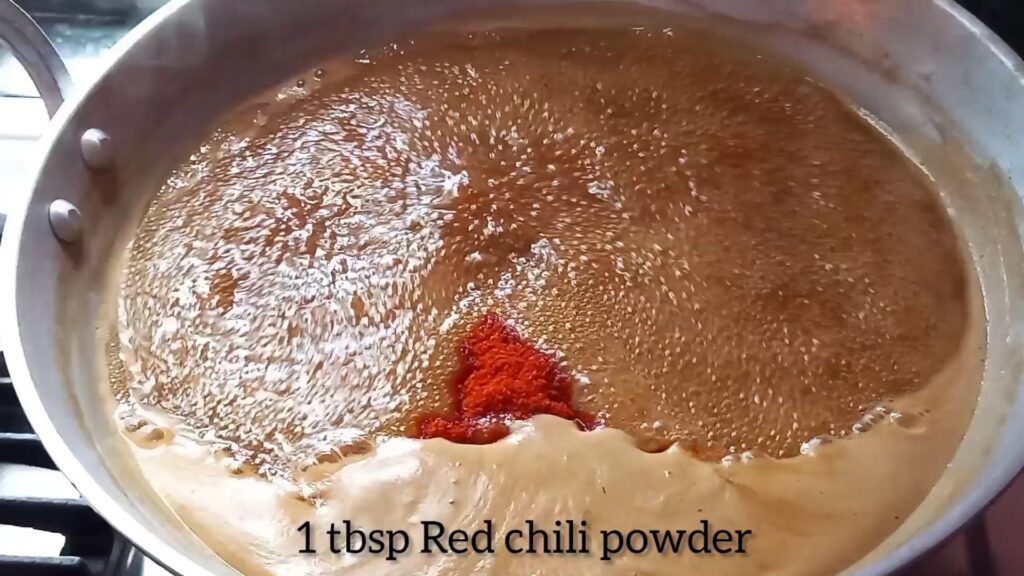 Cook it for 10 to 15 minutes on high. Or until it is reduced and thick.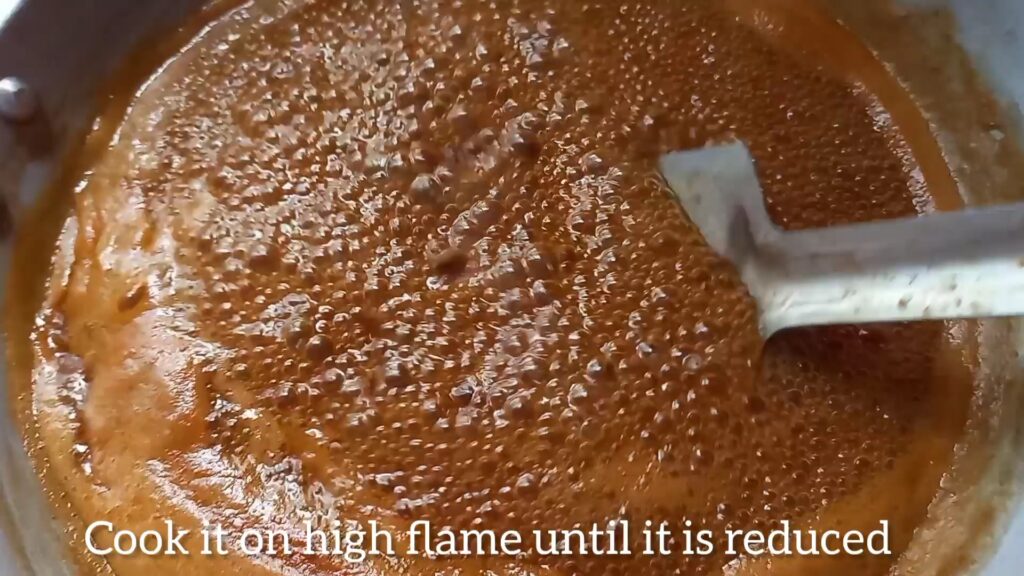 If you want more sticky chutney then cook for more. Otherwise, turn off the heat and leave it to cool down. You can adjust the thickness of this chutney as you want.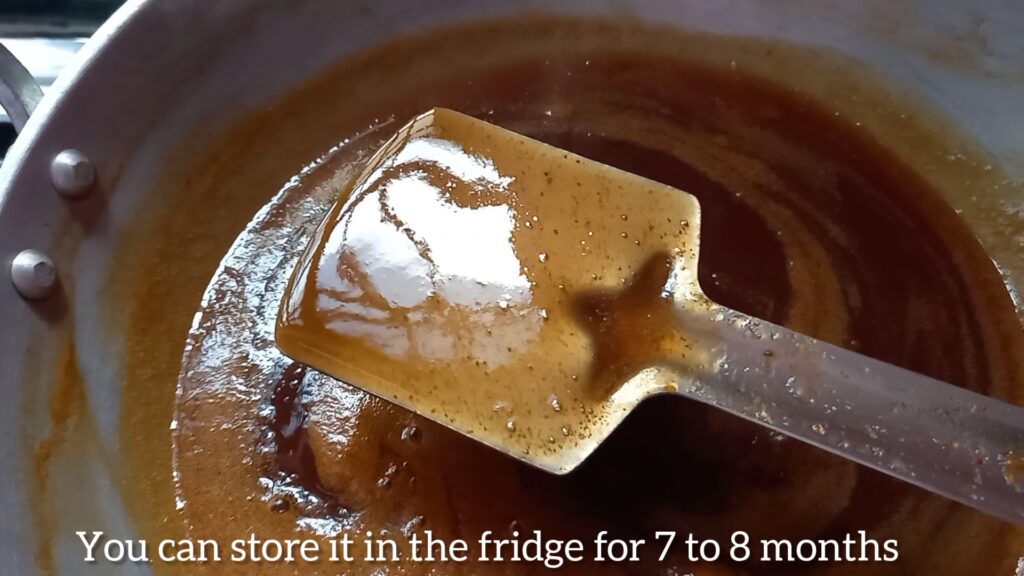 Our tamarind/ imli chutney is ready.
Storing suggestions
Do not store it in any plastic or steel container. Because of their tanginess, it may breaks. So always use a glass jar for storage of imli chutney. If you store it in the fridge then you can use this chutney for 7 to 8 months.