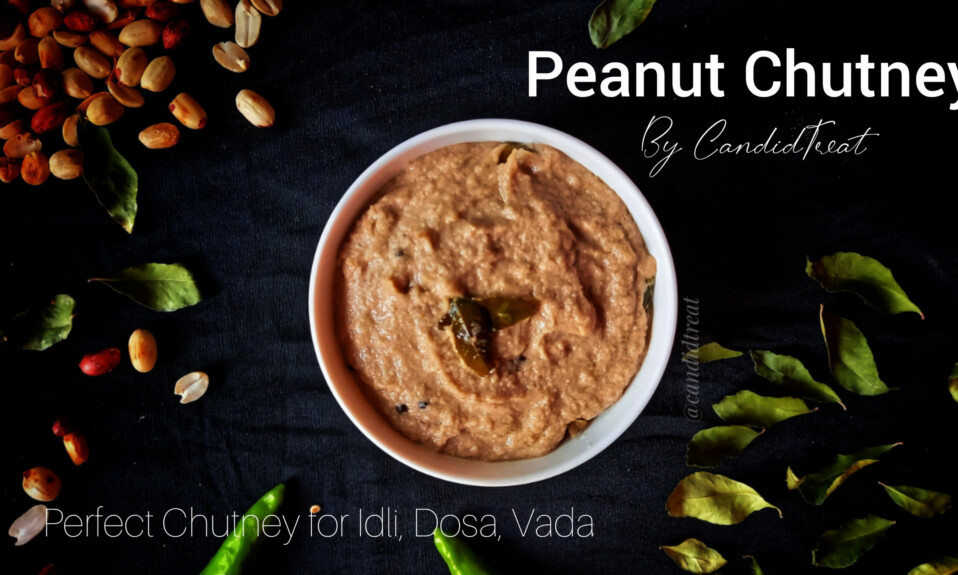 Peanut chutney | Groundnut chutney | Learn how to make delicious finger-licking peanut chutney with step-by-step photos and video. Peanut chutney is a traditional condiment for dosa, idli, vada and originating from south India. It is also known as groundnut chutney or Palli chutney. This peanut chutney is a perfect side for south Indian breakfast recipes like dosa, uttapam, vada, appam, idli.
I always made this chutney for my dosa, idli, because it tastes amazing. And you can store it for a week in the refrigerator. I don't use coconut or chana dal for this chutney but you can use this. This peanut chutney is so convenient to make that you can make this anytime.
What is peanut chutney?
Peanut chutney is a traditional south Indian condiment made with dry roasted peanuts, green chilies, ginger, salt, and tamarind. But there are many ways to make this chutney. Some of them add coconut, chana dal. Some of them add garlic, and some of them make this raw. Here, raw means that they do not cook their chutney after grinding. And you can serve this chutney with Dosa, Idli, Vada, Appam, Uttapam, etc.
This peanut chutney is enriched with proteins and gives you a lot of nutritious elements. There are many options to use this chutney. You can use this as a side with your breakfast, or spread it on roti, make a roll and grab it. Trust me, your kids gonna love this variation because it is very tasty. So let's start the recipe…
Before this, do check some other delicious and easy breakfast recipe…
Ingredients
100 grams of peanuts
3 to 4 pieces of ginger
4 green chilies
1 and a half tbsp salt
2 piece of tamarind
Some water (as required)
3 to 4 tbsp refined oil/coconut oil
1 tbsp black mustard seeds
15 to 20 curry leaves
How to make peanut chutney?
Take a kadhai, add peanuts. Roast them on medium flame. Here, roasting peanuts is very important. Dry roast them until it turns brown and aromatic. But do not burn the peanuts. It takes 10 to 12 minutes. And keep stirring. Do not use under cook peanuts because it gives a raw smell to the chutney.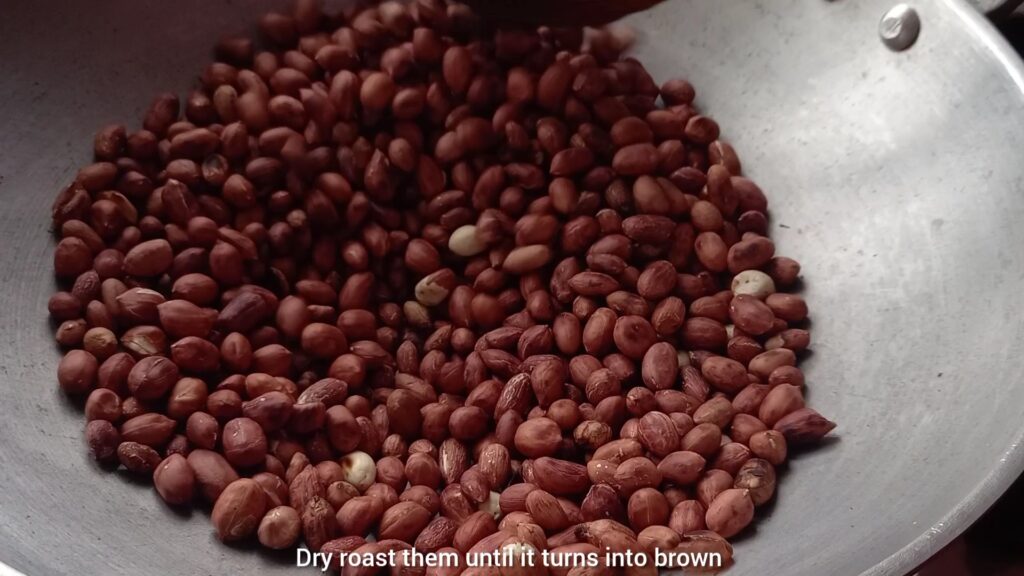 When it is done. Turn off the heat and leave it to cool down. After that remove the skin of the peanuts.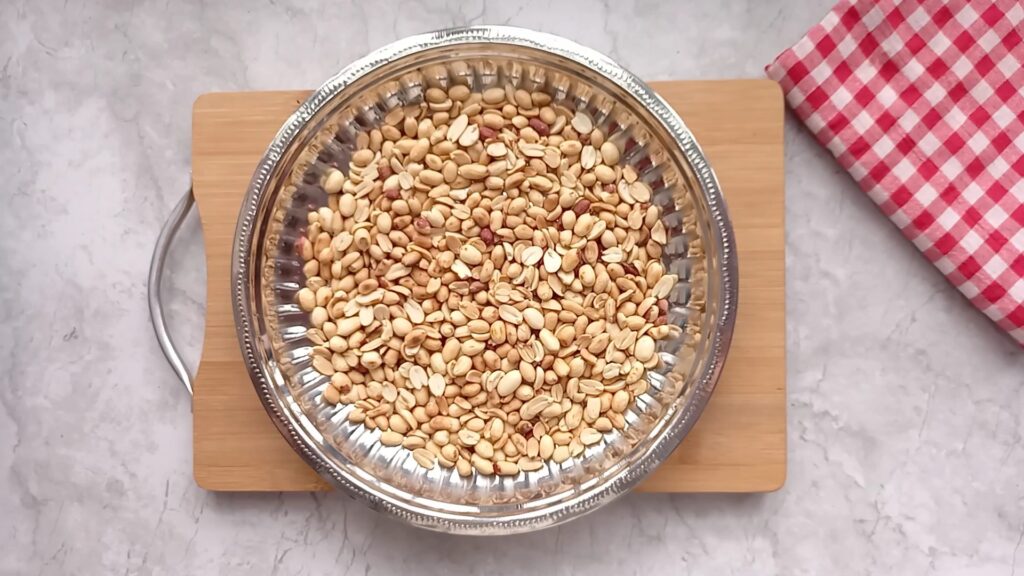 Now, take 2 to 3 tbsp water and soak the tamarind for 10 minutes.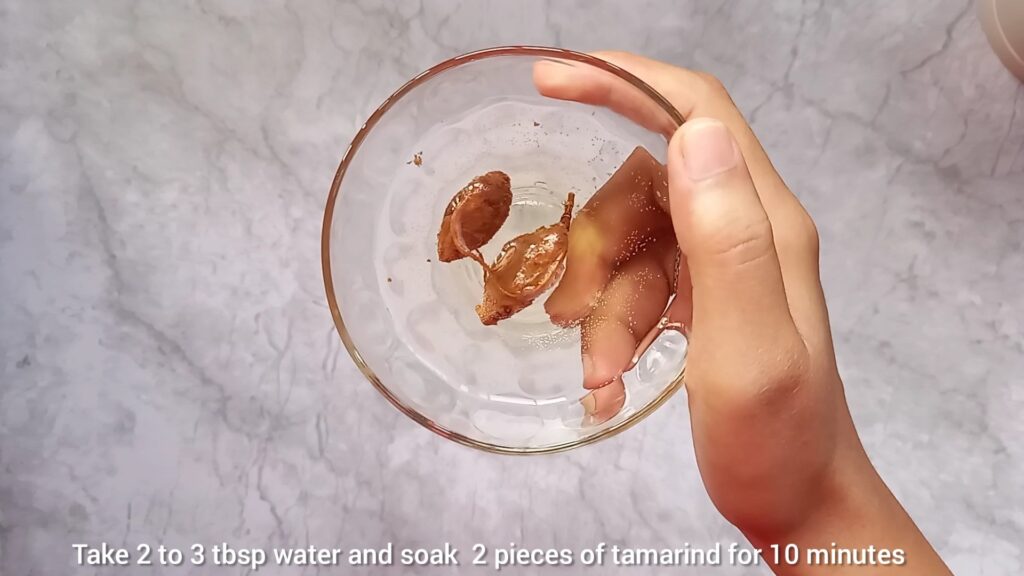 Take a jar, add peanuts. Add ginger and green chilies.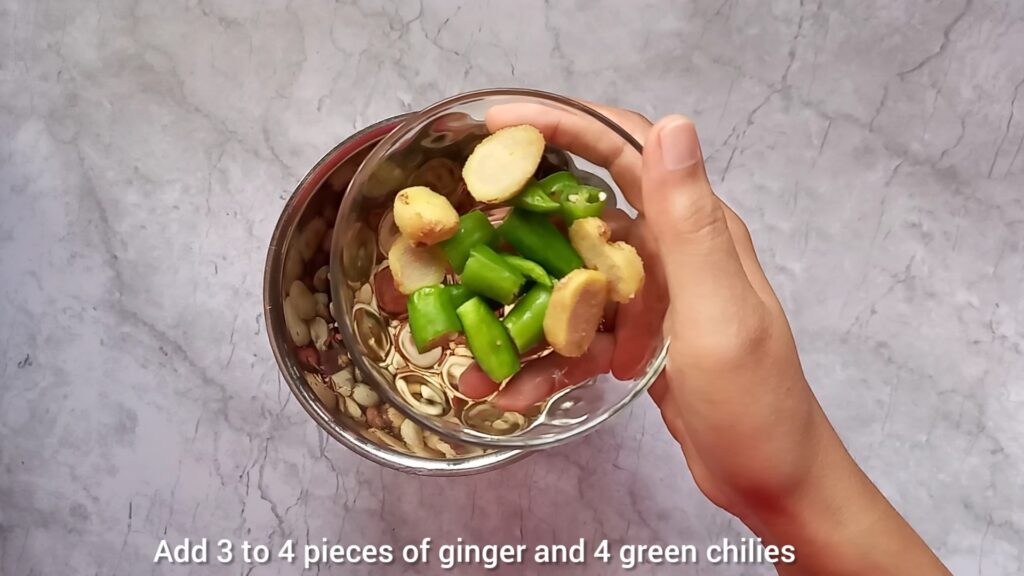 Add 50 to 60 ml water and grind it.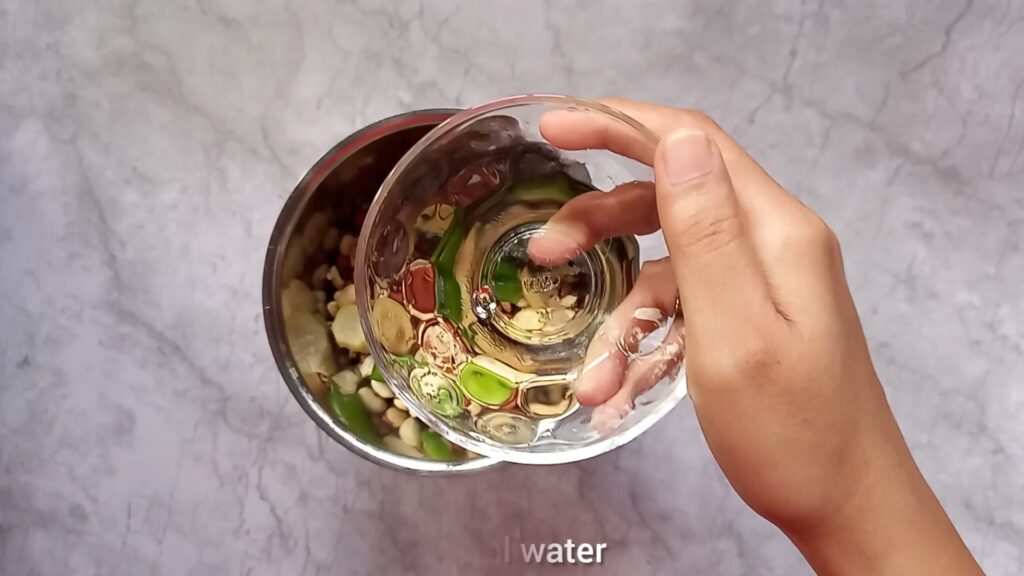 Use more water while grinding and make a smooth paste. It may take 100 to 150 ml water. It has to be smooth but not super fine. We want some fine grainy texture.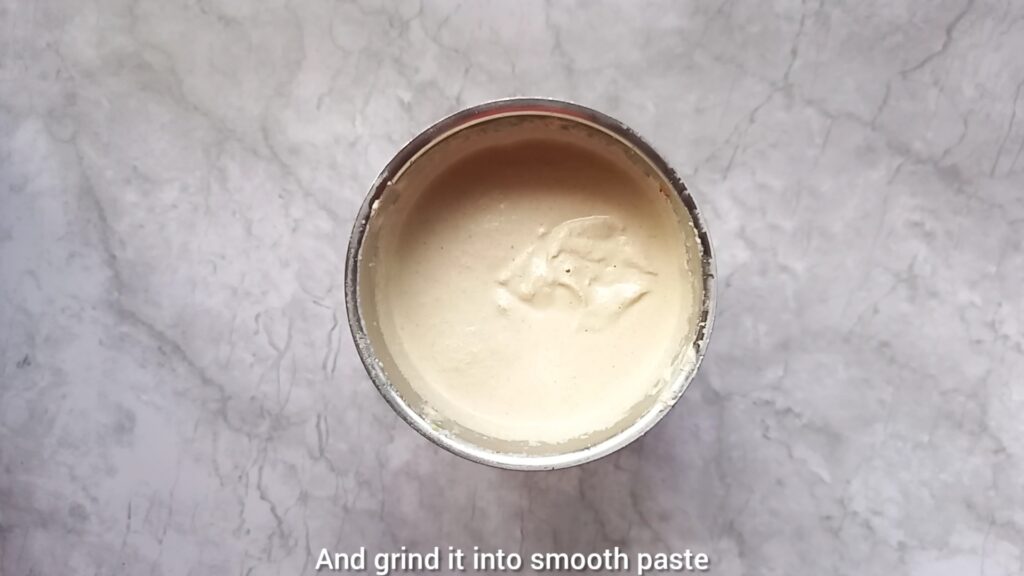 Take a pan, add 2 to 3 tbsp oil. Heat it for 2 minutes on medium flame. Then add peanut paste. Cook it for 1 to 2 minutes on medium flame.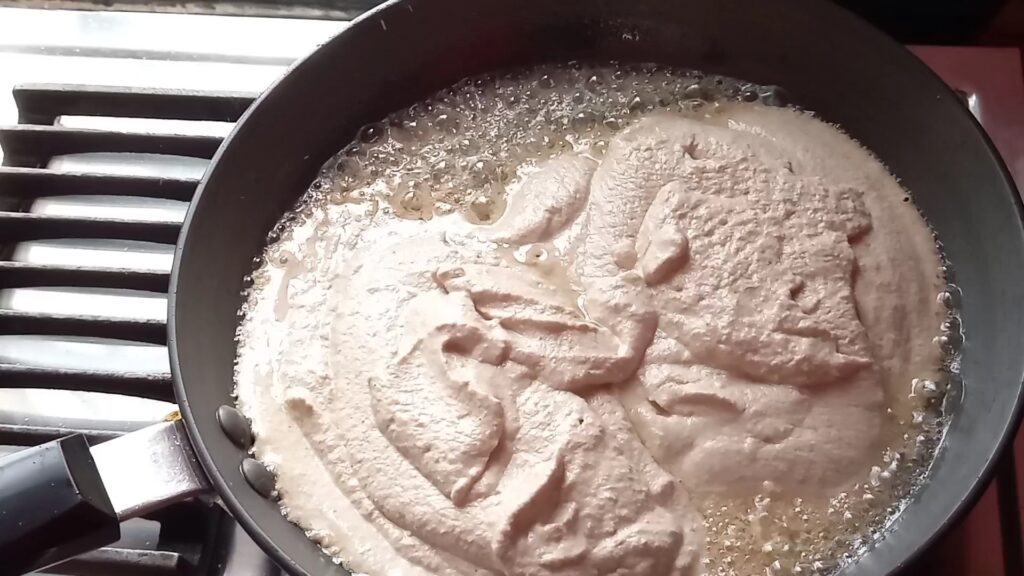 Then wash the jar with some water(60 to 70 ml). and pour it in the chutney. Again cook for 3 minutes on medium flame.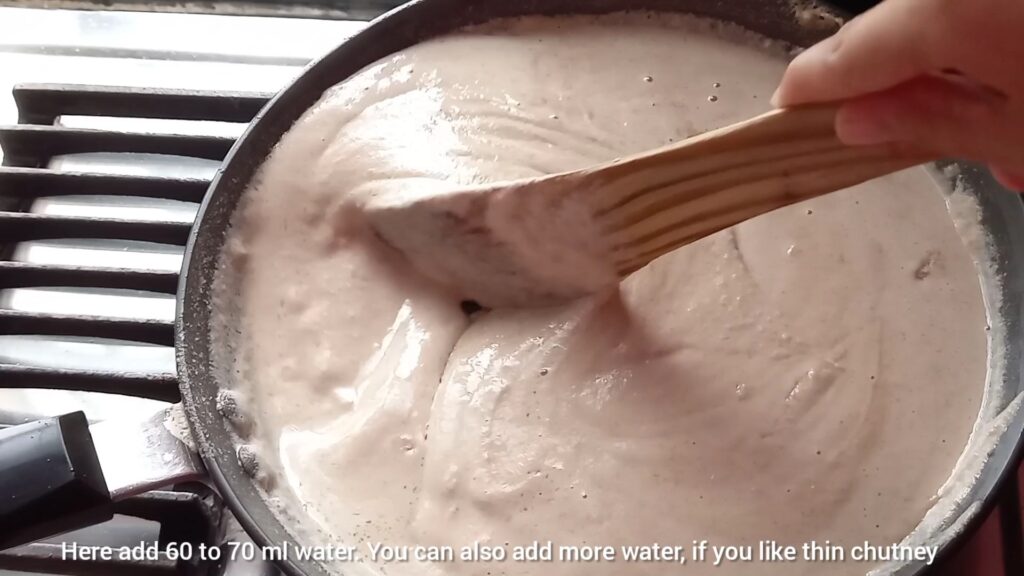 After that add tamarind paste. Mash the pulp with water and use that pulp. If you do not have tamarind, you can also use dry mango powder.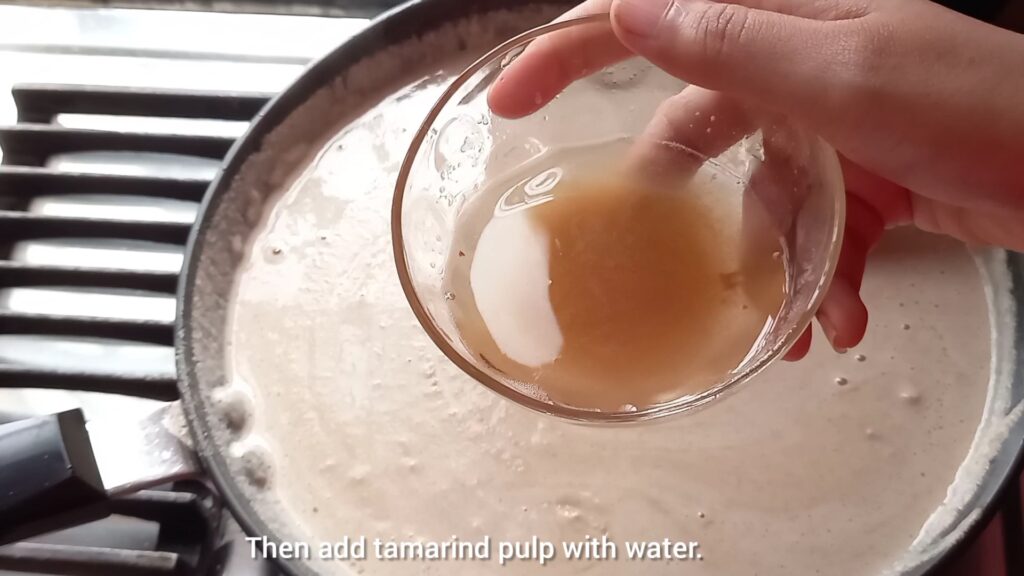 Then, add salt. Use salt as per your taste. After that cover it and cook for 15 minutes on low flame. You can also use more water, if you like thin chutney.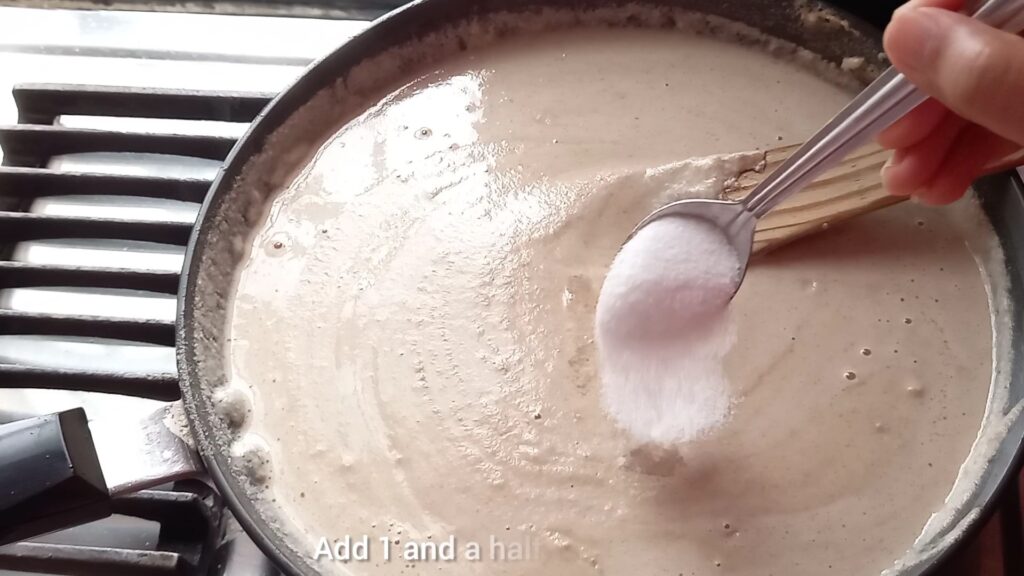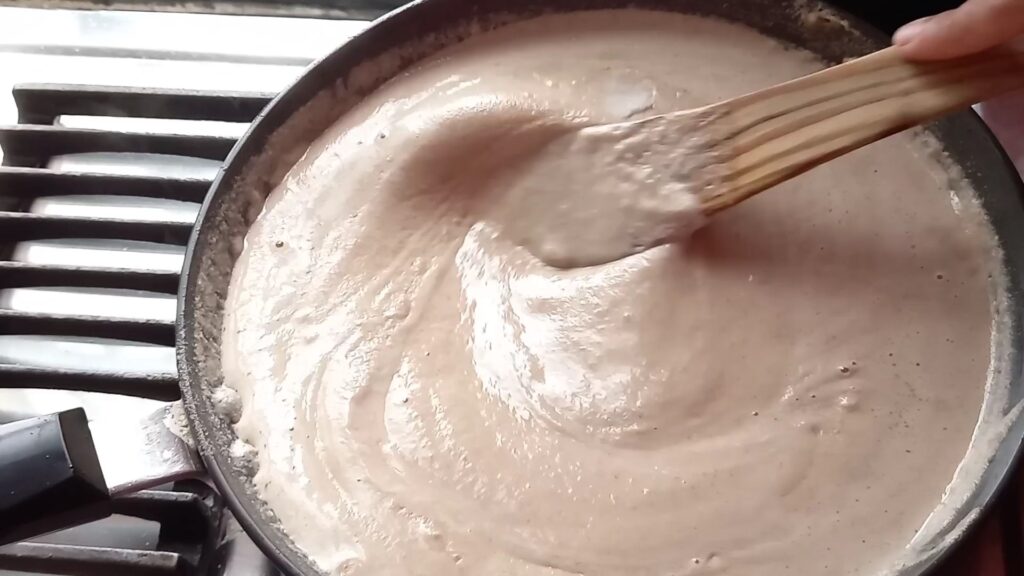 After 15 minutes, it is cooked well. Mix it and turn off the heat.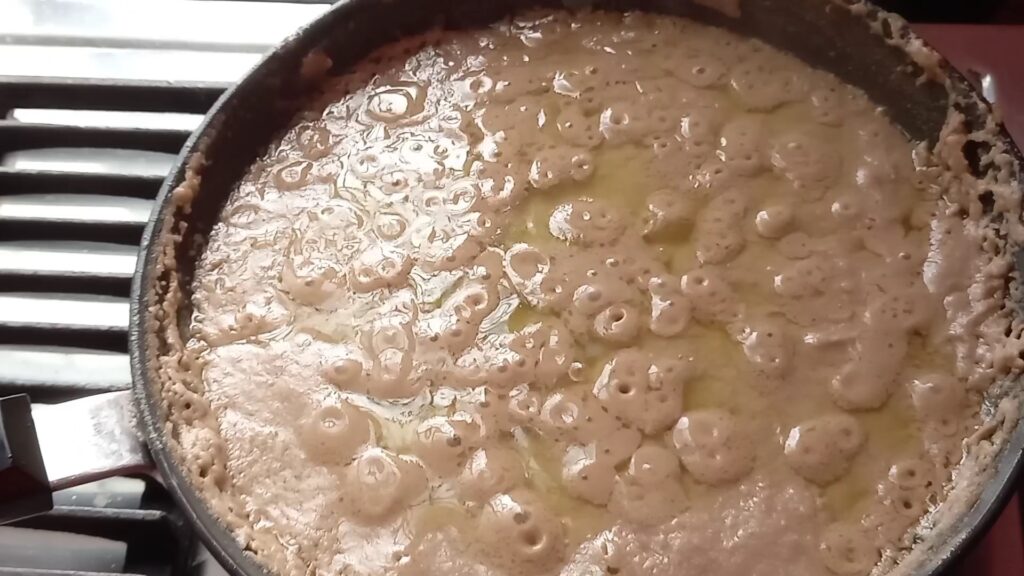 For tempering, take a ladle, or tarka pan. Add 2 tbsp oil. Heat it for 30 seconds on low flame. Then add black mustard seeds. When it starts to splatter. Turn off the heat.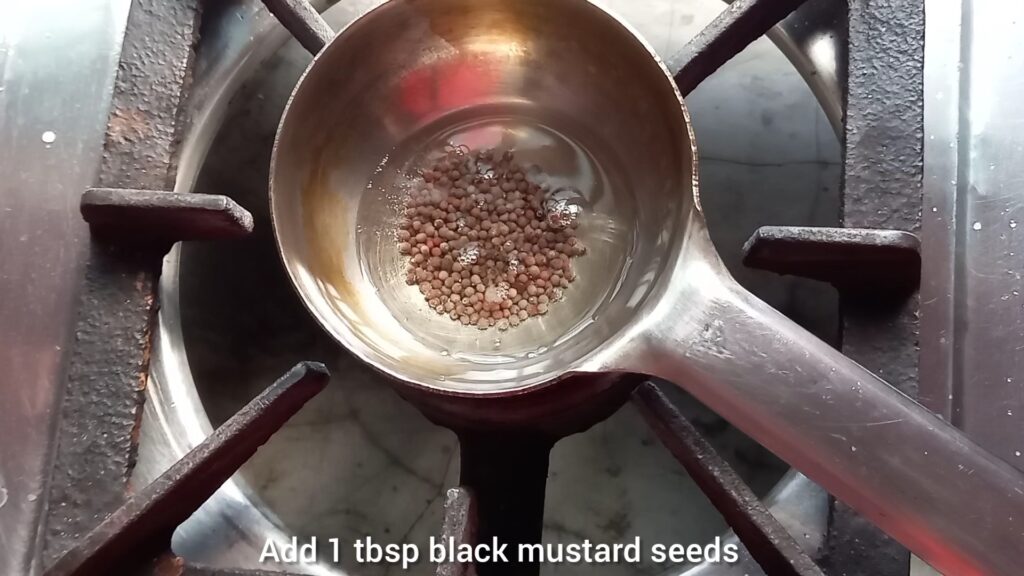 Add curry leaves.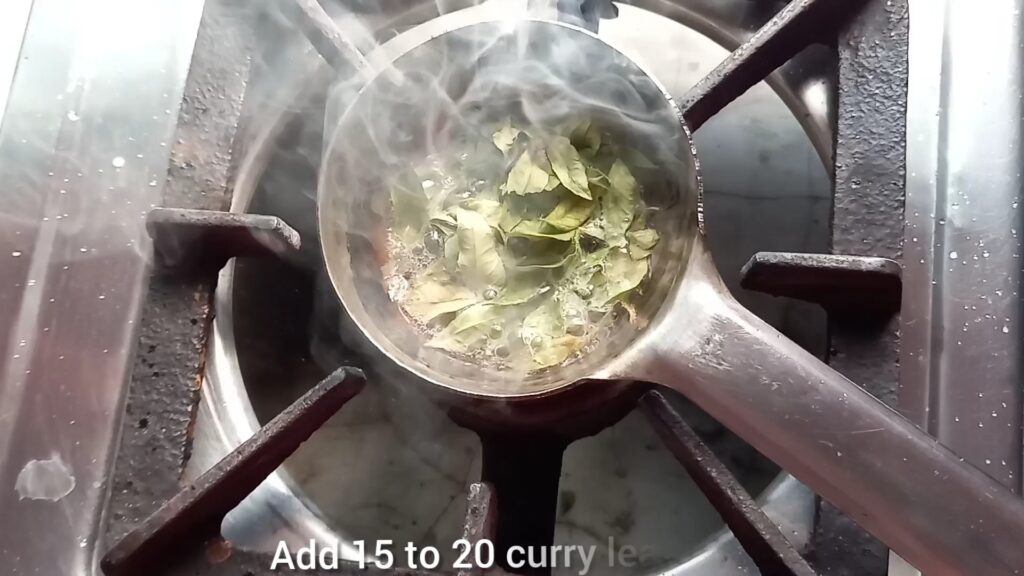 Pour the tempering on the chutney. Mix it and it is ready. You can store this chutney in the refrigerator for a week.