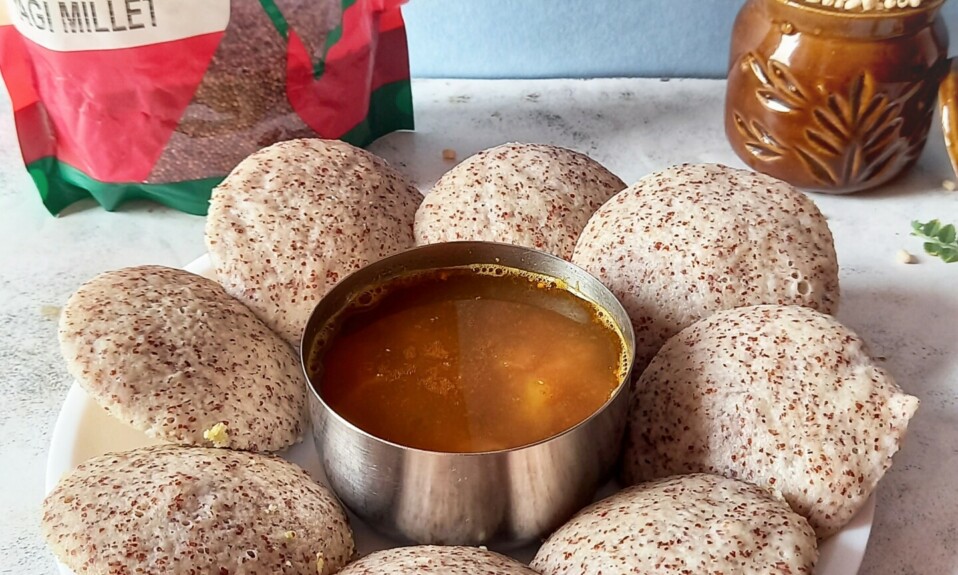 Ragi idli Recipe | Healthy Breakfast, lunch Recipe | Learn how to make this super healthy and delicious ragi idli at home with step-by-step photos and video. As we know , idli is one of the popular South Indian dishes. And now it is popular all over India.
Basically, idli is a soft, fluffy, small steamed cakes made with fermented rice and urad dal (split black gram) batter. Then, you have to steam them for 10 to 12 minutes. You can serve these idlies with sambar, rasam, or chutney.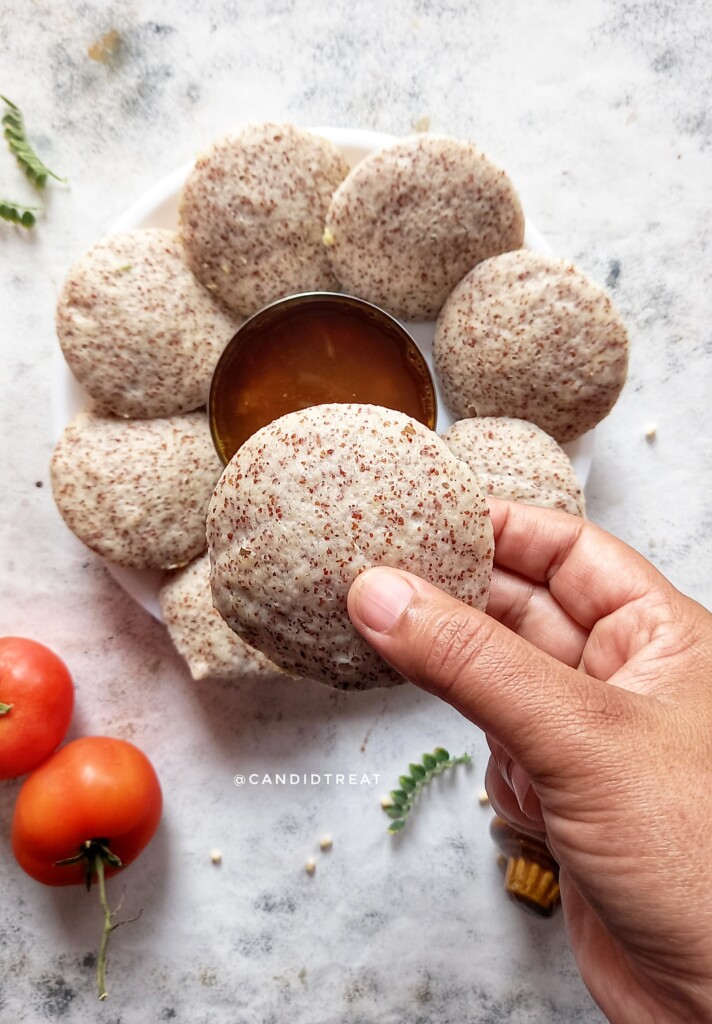 But today, we are going to add ragi millet to make them more healthy and delicious. Let's make it…
South Indian Recipes
INGREDIENTS
1 small bowl ragi millet
1 bowl basmati/idli rice
2 bowl urad dal
1 tsp salt
a pinch of hing
2 green chilies
Method of making ragi idli
First, take 1 bowl ragi millet, 1 bowl rice, and 2 bowl urad dal(split black gram) in separate bowls. Add some water and soak it overnight.
Here, the ratio of idli batter is 1:1:2 (ragi:rice:urad dal). You can use any bowls to measure the ingredients. After soaking the ingredients, drain the water and wash it with 2 times.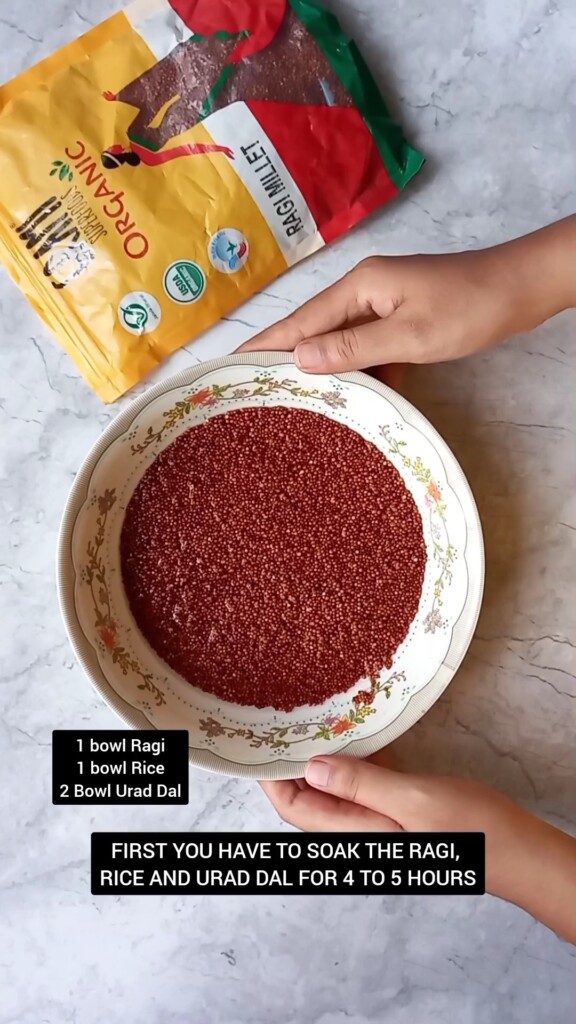 Now, take a grinder and add a soaked ragi. Add 30 to 40 ml water and grind it into fine puree. Then add rice and grind it. With the same process, grind the deal as well. Use water as needed, but batter should not be too flowing and not too thick.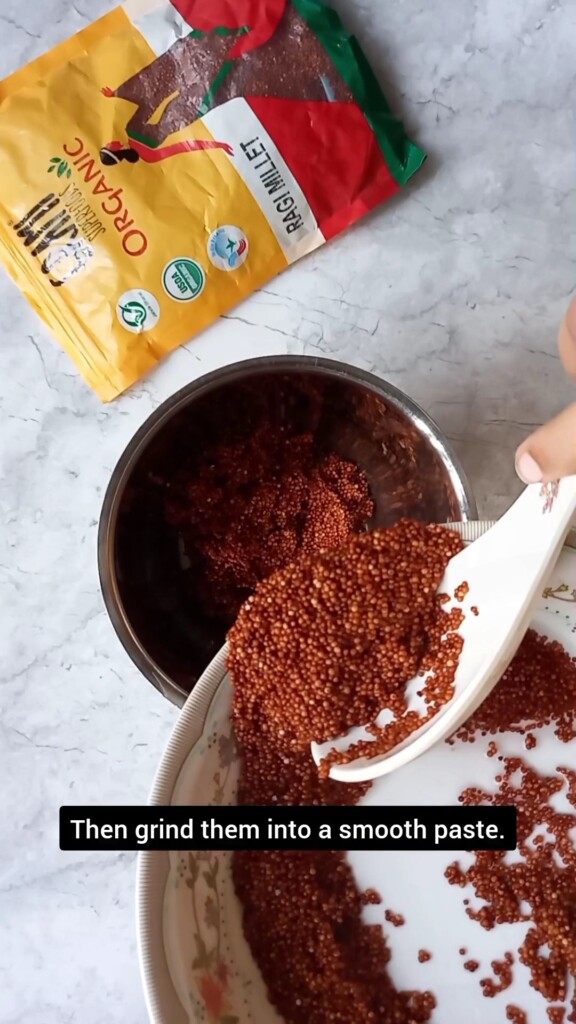 Then, mix the ragi, rice, and dal batter in a large pot. And keep the aside to ferment. If you are leaving in a warm country, it takes 14 to 16 hours. But if you are leaving in a cold country, it may take a longer time to ferment. That's why, keep them in a warm place. And cover it with some clothes. Or use oven.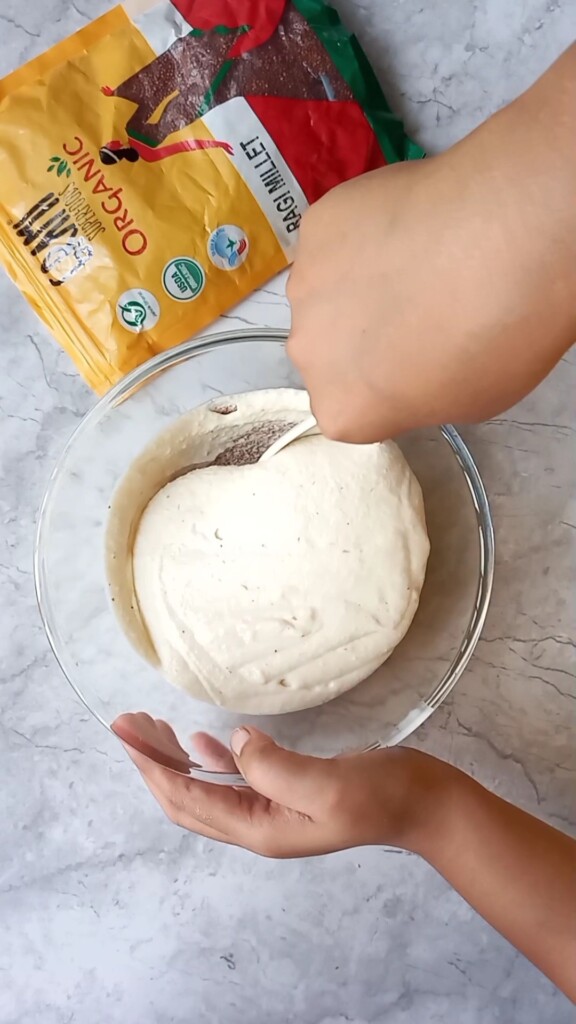 After fermenting the batter, add salt, hing, and chopped green chilies. Mix the batter with light hands. Now, take the idli mold. Grease it with some oil and pour the batter.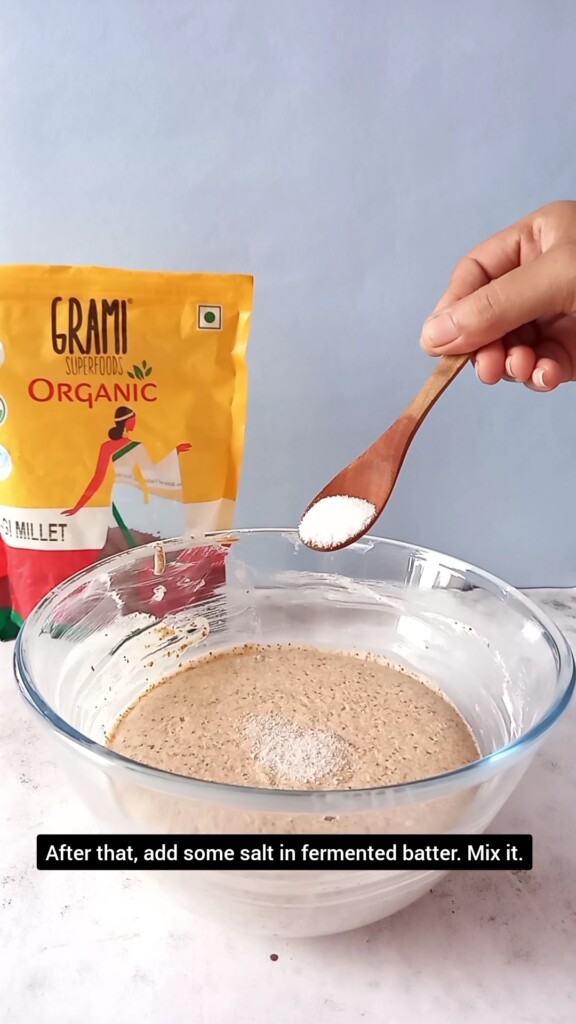 Now, take a pressure cooker, add 100 to 200 ml water, and heat it on high flame.place the idli mold, but the mold should not touch the water level.
Now cover the lead of the cooker. Do not use whistle. Steam them for 10 to 12 minutes on high flame. Then, turn off the flame and remove the mold. Repeat the same process for making idlies. Remove the idlies from the mold. Ragi idli is ready to serve.