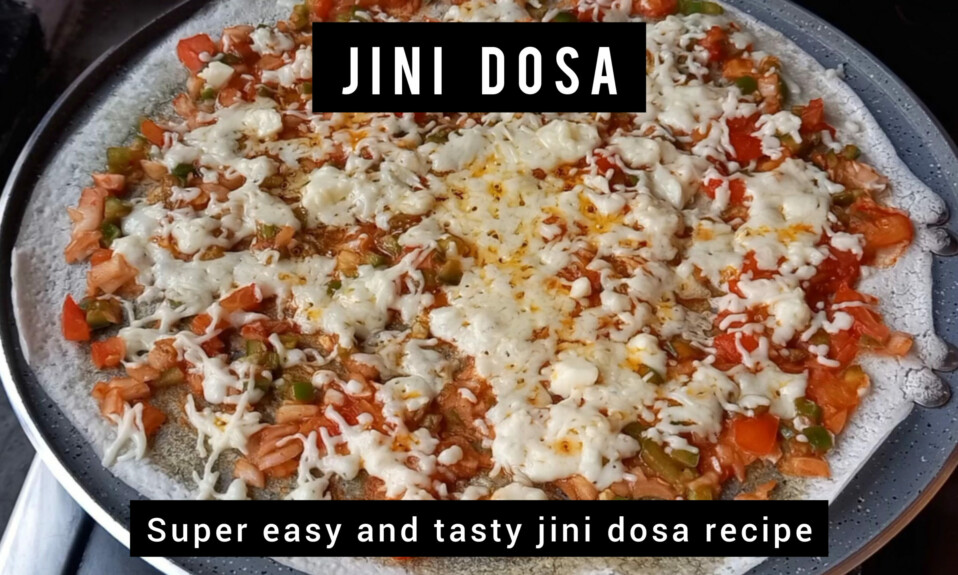 Jini dosa recipe | Delicious and yum dosa recipe | learn how to make jinni dosa with step-by-step photos and video. Jinni dosa is a popular variety of dosa from Mumbai street food. It is also made with the same fermented dosa batter. But the only difference is the dosa's stuffing. Jinni dosa is stuffed with veggies, schezwan sauce, tomato ketchup, and a few spices. And also topped with a lot of cheese. So, yes it tastes cheesy, spicy, and delicious.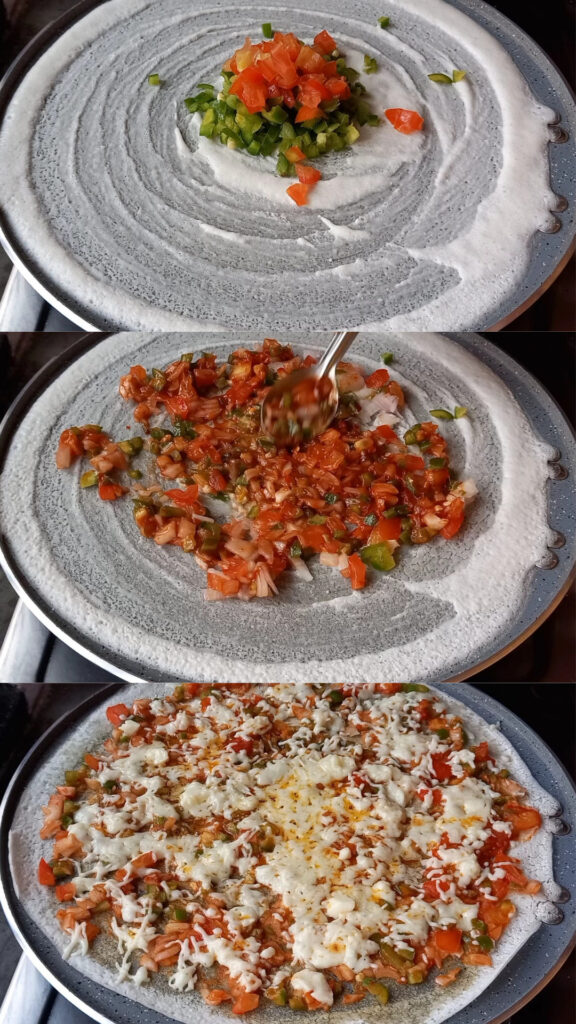 To make jinni dosa, you can use leftover dosa batter. Or do you want to know, how to make a perfect dosa, go with this video…
Here are some other recipes from this blog…
INGREDIENTS
Dosa batter
2 to 3 tbsp chopped capsicum(for 1 dosa)
2 tbsp chopped tomato
2 tbsp chopped onions
1 to 2 green chilies
1 tbsp schezwan chutney
2 to 3 tbsp tomato ketchup
A pinch of salt
Coriander leaves
2 tbsp chopped carrots(optional)
Grated cheese
2 tbsp butter
How to make Jini dosa?
First, we need fermented dosa batter. For this watch my dosa video.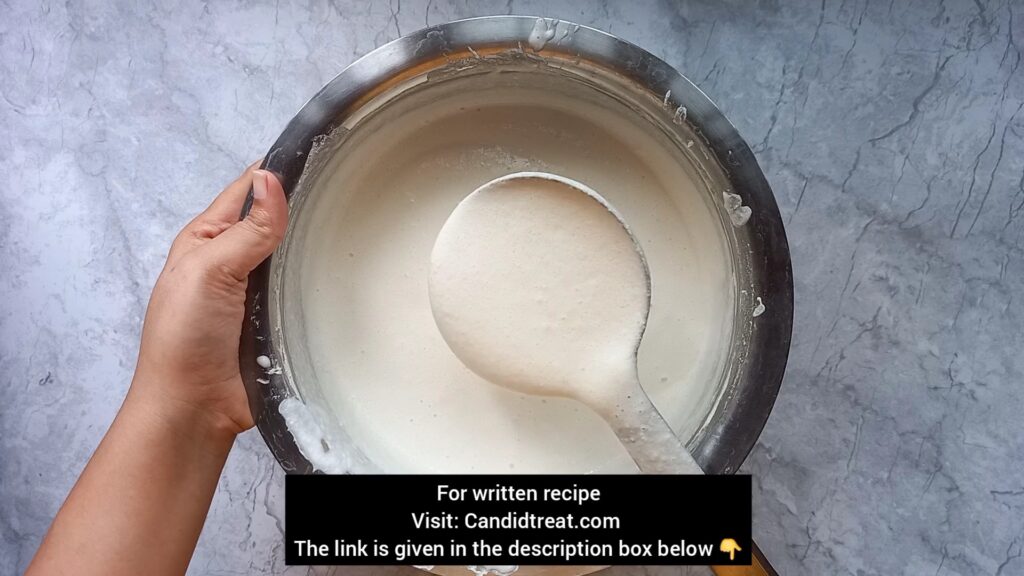 After that take a nonstick tawa. Heat it for a minute on a high flame. Then turn the flame on low. Pour a full ladle of dosa batter and spread the batter from the center to the edges.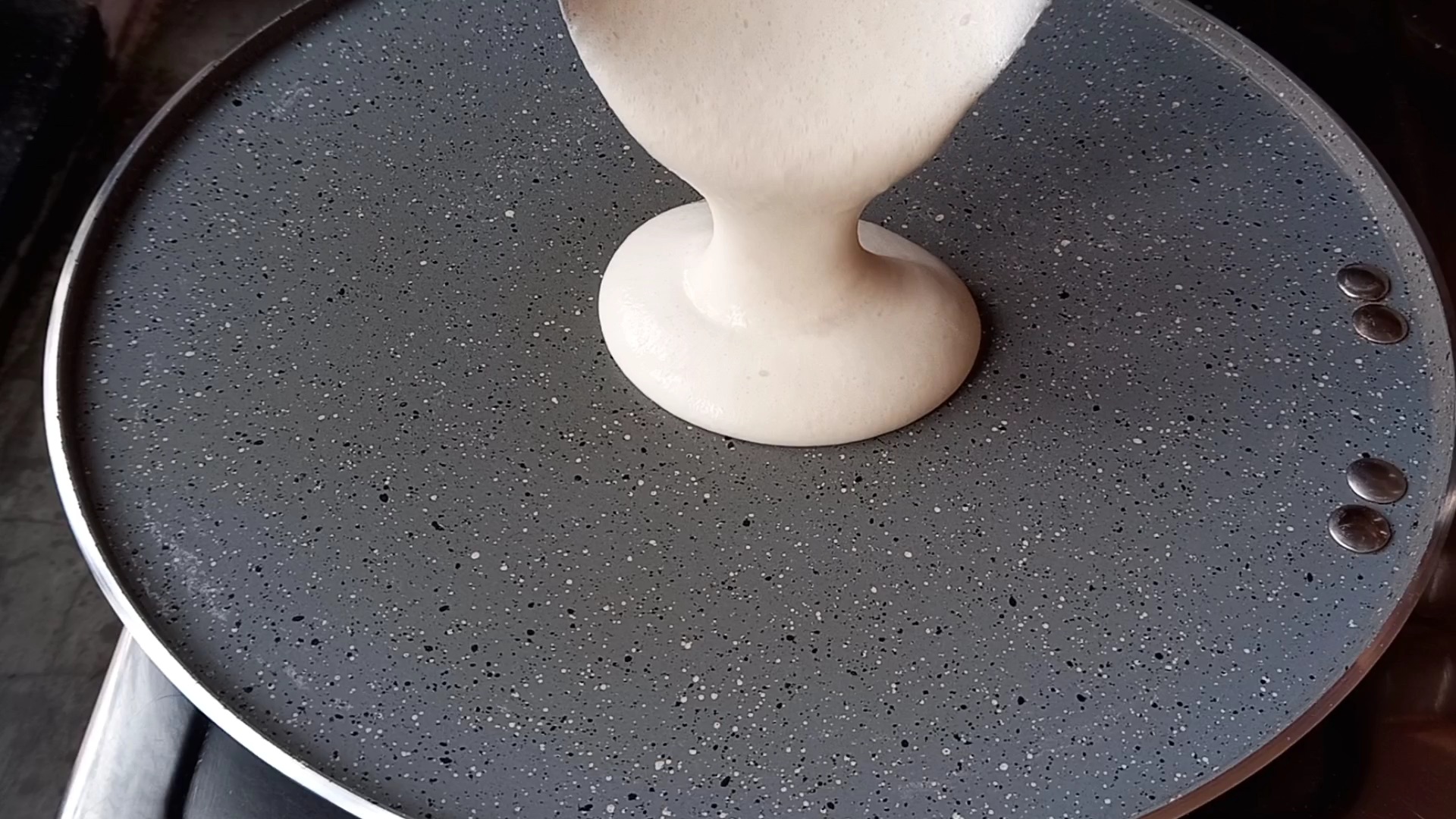 After that add chopped capsicum, tomato, and onions. Make sure to chop them finely.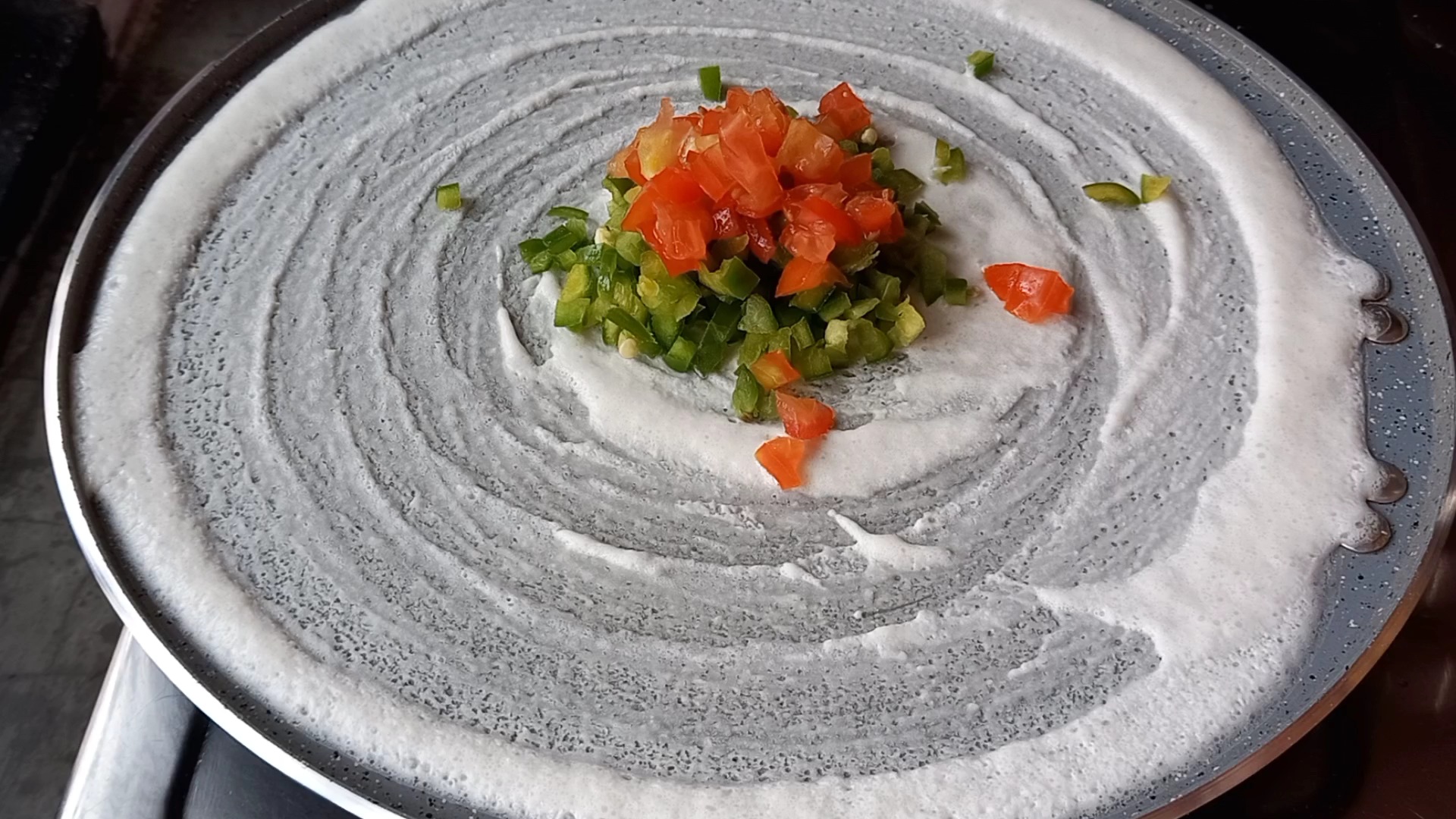 Now add schezwan chutney. Add tomato ketchup. Add some salt. Mix well. Then add butter. Spread the veggies evenly and let them cook on low flame.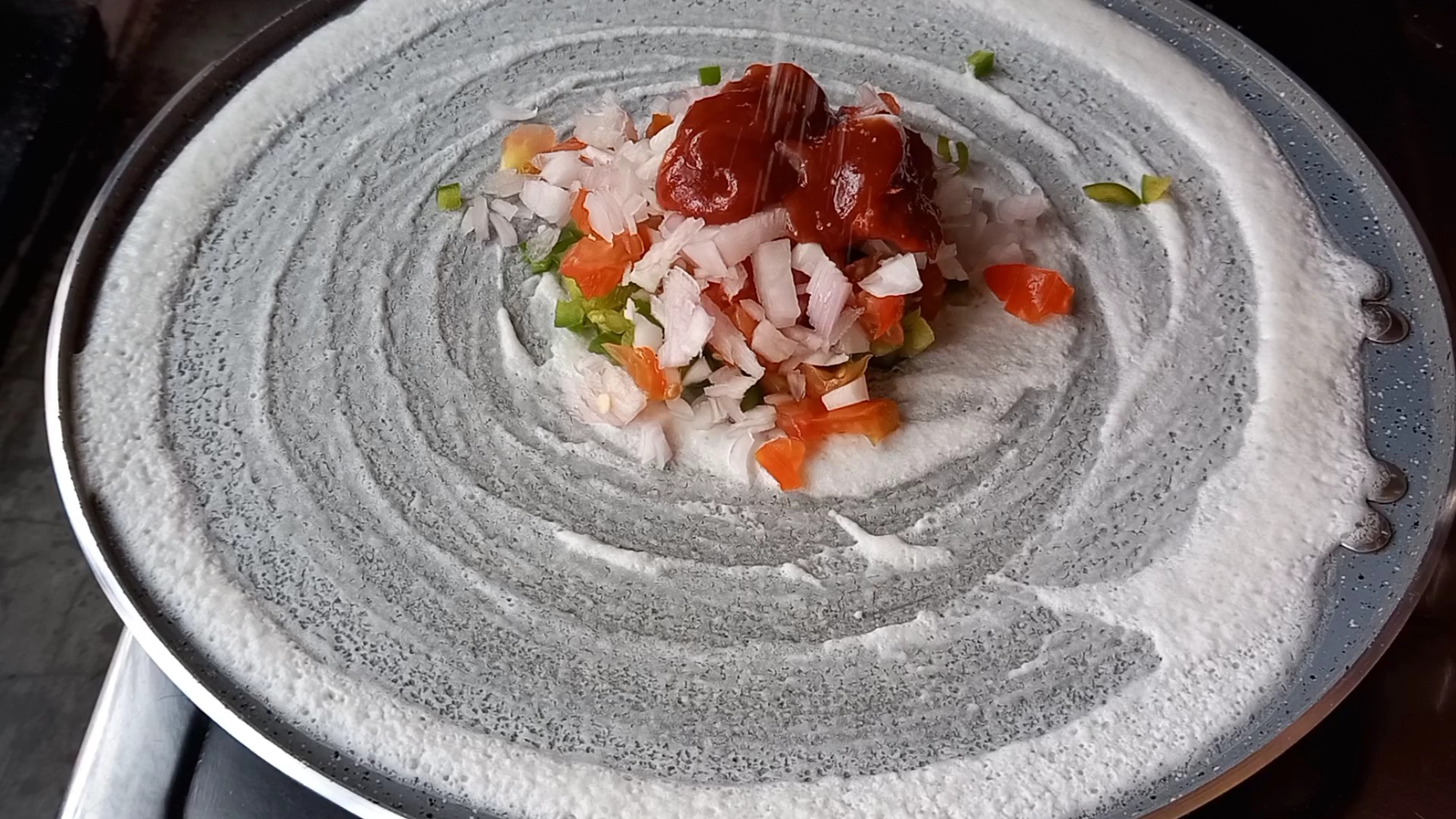 Add some cheese. Now cook the dosa on low to medium flame until the cheese melts.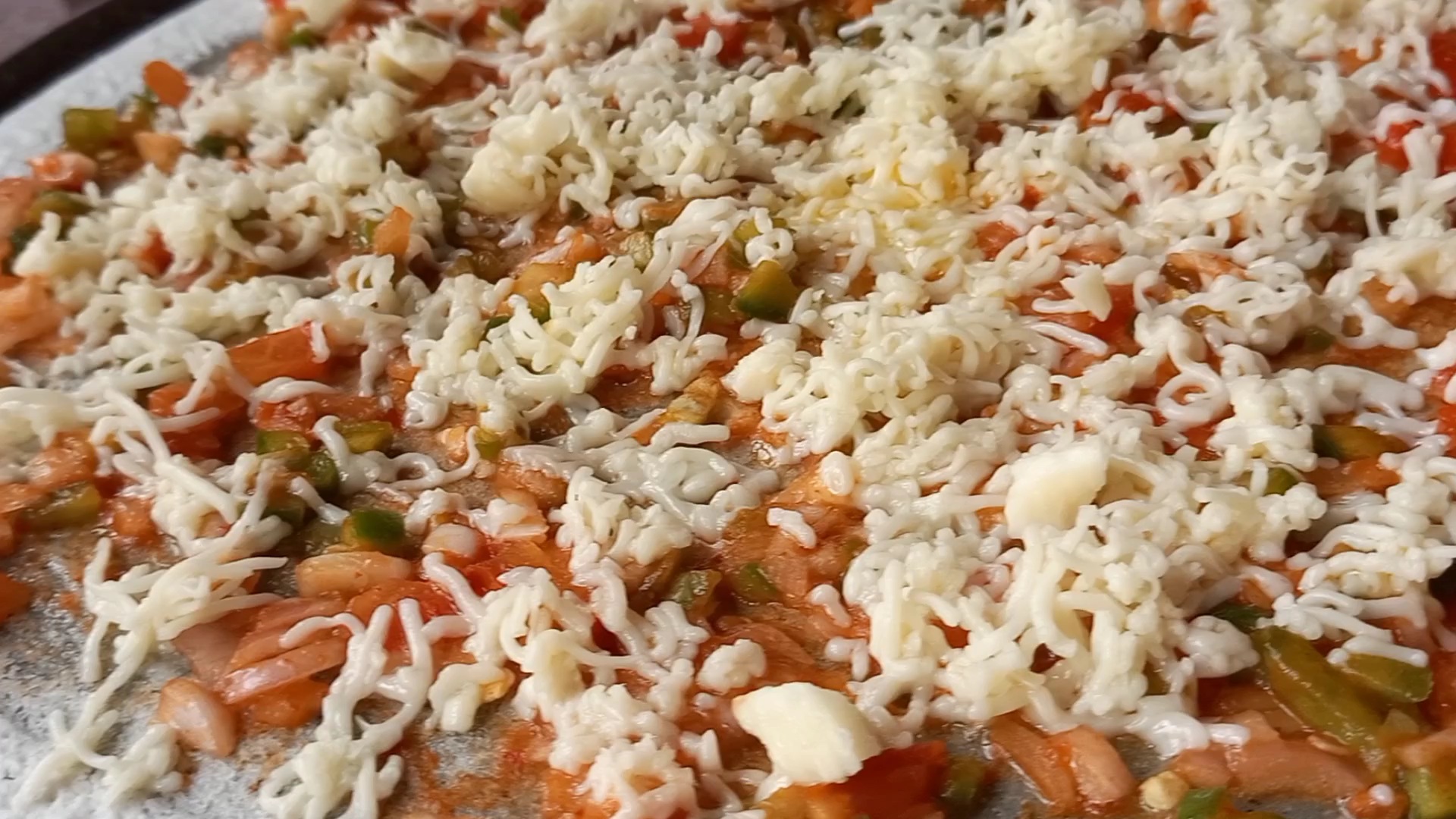 After that, roll the dosa and cut them into pieces. Jini dosa is ready to serve. Try this yum dosa recipe and enjoy.