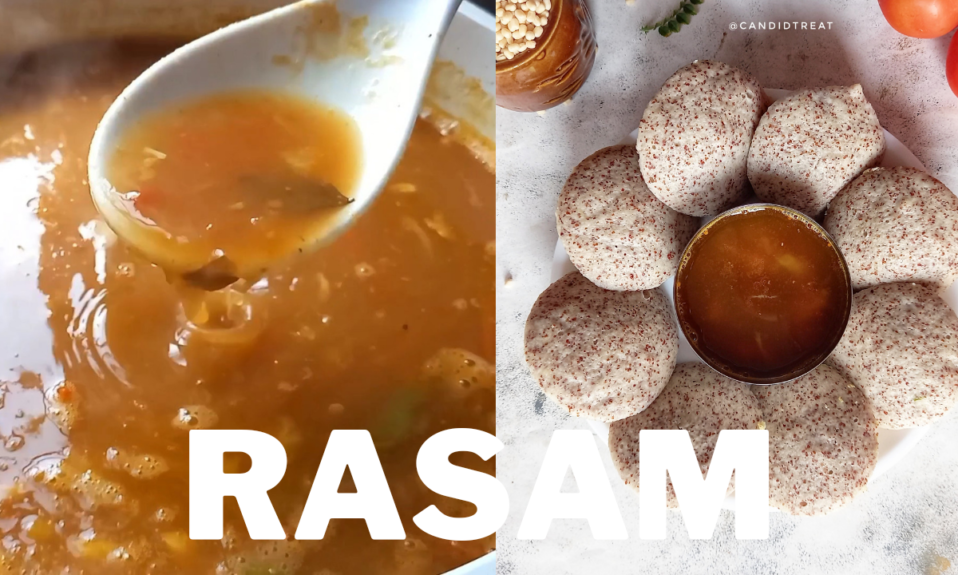 Tomato rasam recipe | Rasam is a quick and easy soup recipe that is very popular in South Indian cuisine. Learn how to make this delicious rasam with step-by-step photos and video. Rasam is a famous soup recipe made in every South Indian house or hotel.
Rasam is made with tomatoes, tamarind, dal, some spices, and rasam powder. Tomato rasam is served with plain rice, or with dosa, idli, etc. It tastes slightly tangy, and a little bit sweet in flavor. And I think it is one of the easiest recipes that anyone can make at home.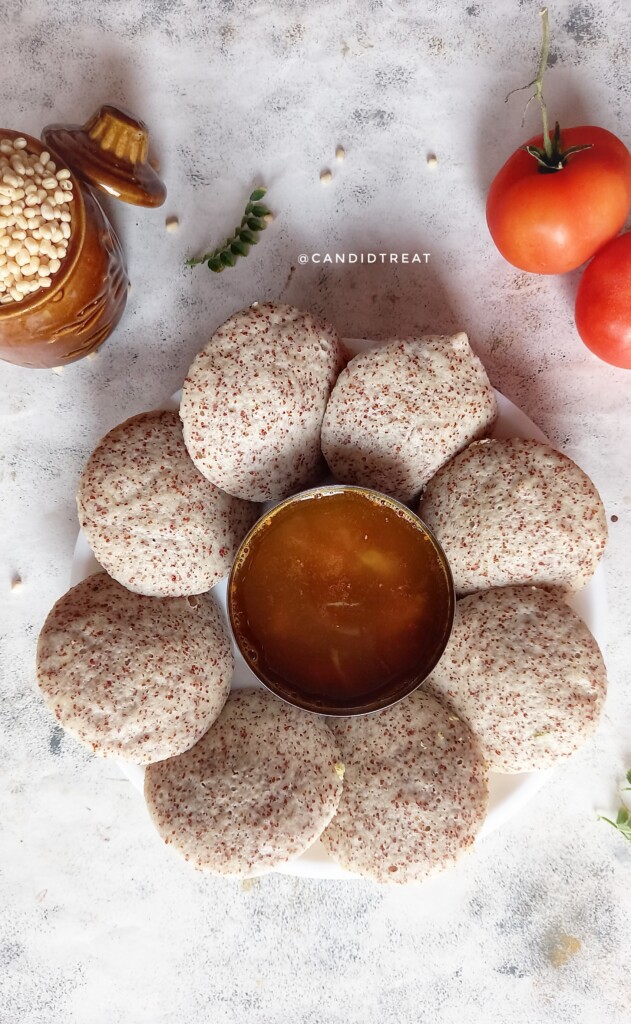 Or when you don't have any vegetables at home. You want to eat something with idli or dosa. Try this rasam in place of sambar.
South Indian Recipes…
Rasam Recipe Video
INGREDIENTS
5 to 6 tamarind
Leftover cooked toor dal water(150 ml)
1 tbsp mustard oil/coconut oil
5 to 6 curry leaves
1/2 tbsp black mustard seeds
1/3rd tbsp hing
1 tbsp crushed garlic
3 to 4 tomatoes
2 tbsp salt
half tbsp turmeric powder
half tbsp red chili powder
300 ml water
3 to 4 green chilies
2 tbsp rasam powder
Coriander leaves
Tomato Rasam Recipe
First, soak some tamarind for 3 to 4 hours. Then mash them well and strain the pulp and water. Now we need some toor dal water. You can use your leftover cooked dal water. Do not use the dal, just use water.
Or you can also make the dal as well. For that, take 4 to 5 tbsp toor dal. Add 200 ml water. Add some salt and turmeric powder. Pressure cook the dal for 3 to 4 whistles. Then use this dal.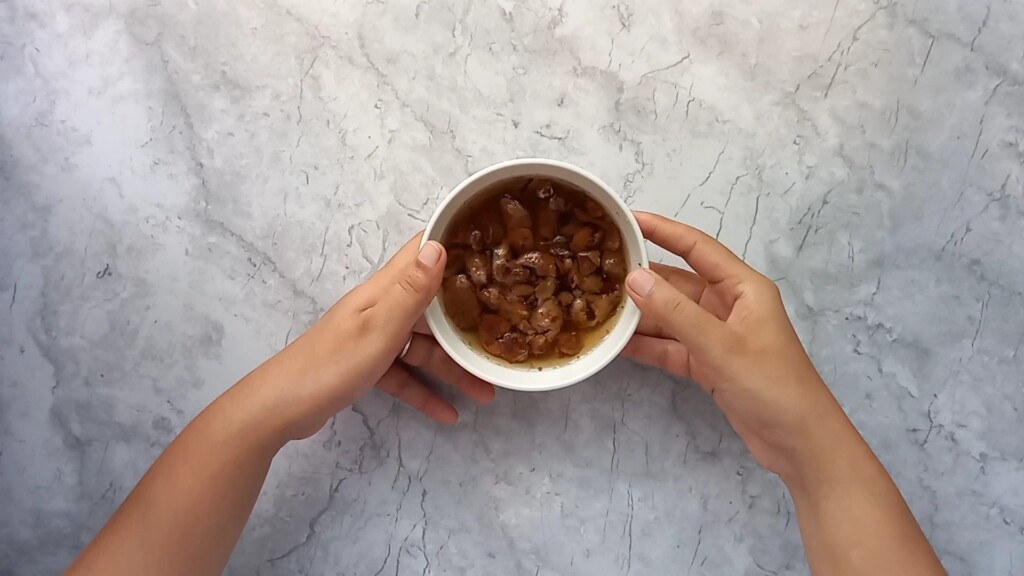 Now take a pot. Add oil, curry leaves, rai(black mustard seeds), and hing. Then add crushed garlic. Cook it for 30 to 40 seconds.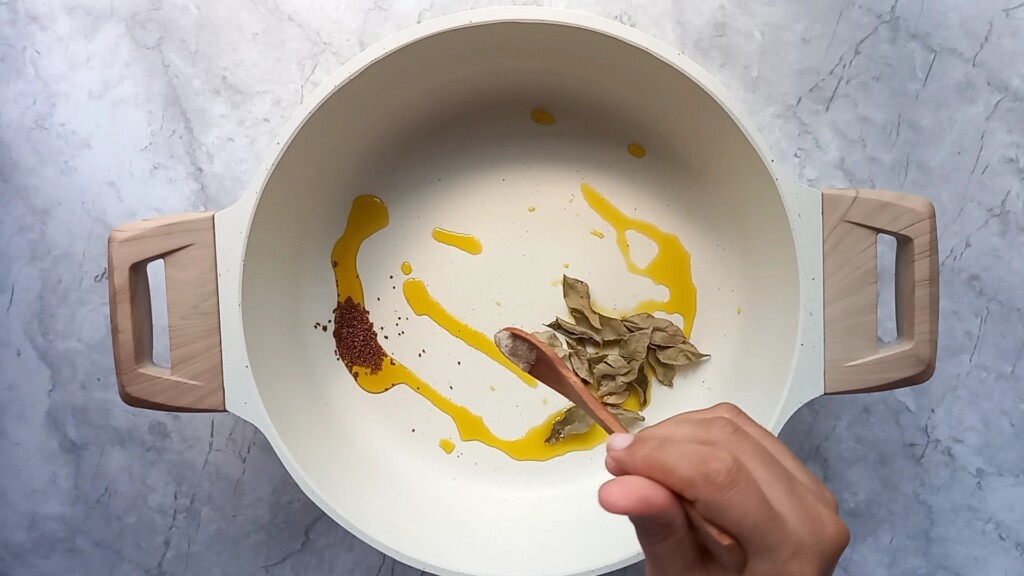 Then add chopped tomatoes. Cook it for 4 to 5 minutes on high flame. Then add salt, turmeric, and red chili powder. Mix well.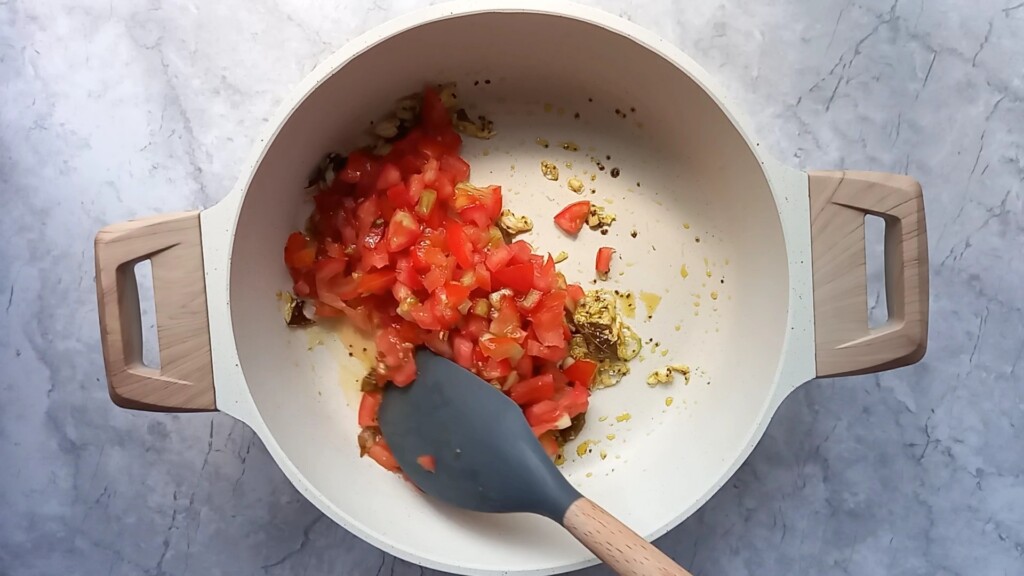 After that add 300 ml water and tamarind water. Cook it for 4 to 5 minutes on high flame.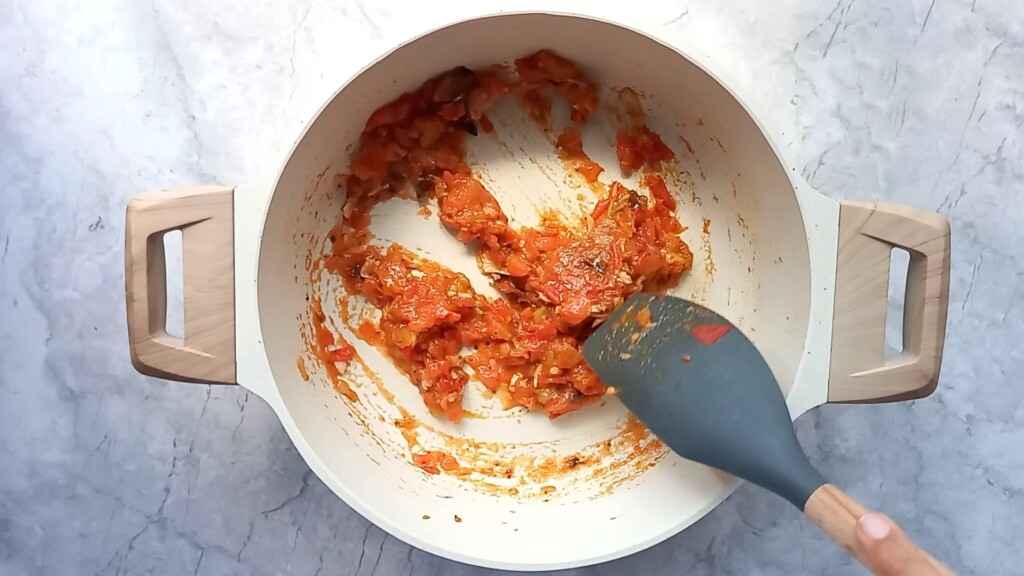 Add 1 tbsp jaggery. Add toor dal water. Add green chilies and rasam powder. Mix well and cover it with lead.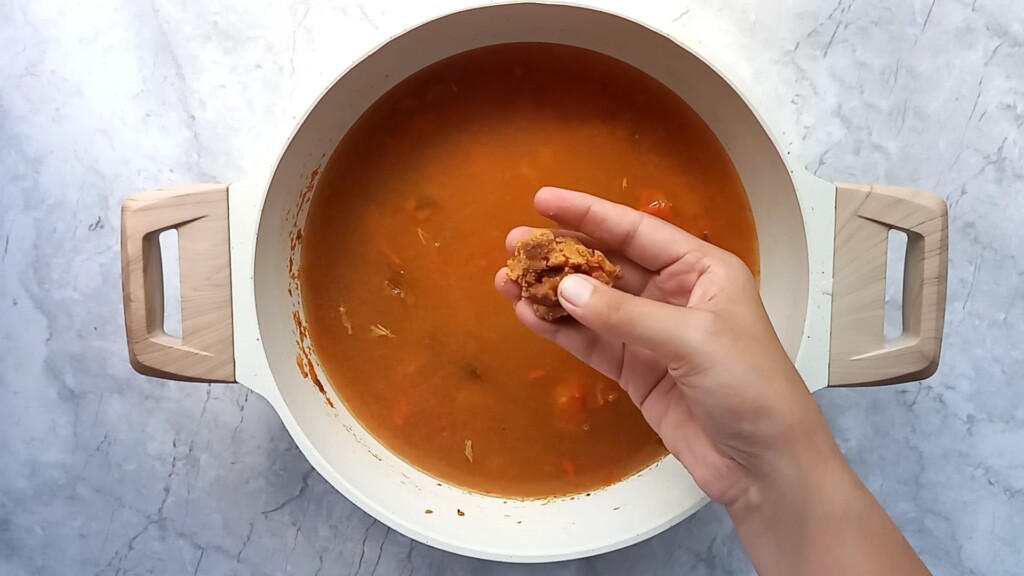 Cook it for 15 to 20 minutes on medium flame. Rasam is ready, garnish it with some coriander leaves.