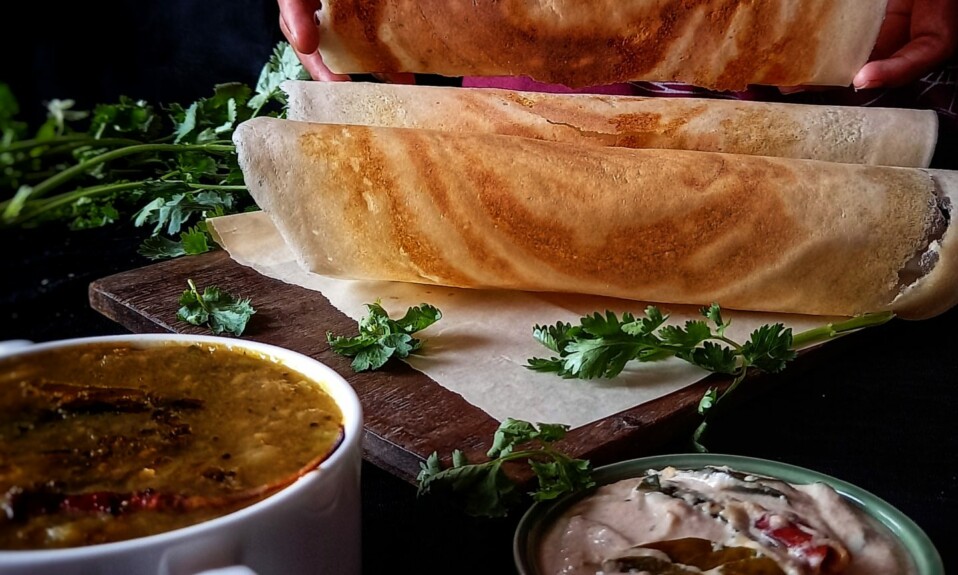 Healthy breakfast recipe | Multigrain dosa recipe | Healthy dosa recipe | Learn how to make healthy breakfast dosa with step-by-step photos and video. Dosa is one of my favorite south Indian dishes, I can eat dosa for my breakfast, lunch, or even dinner. Because it is super healthy and tastes amazing. Today I am sharing the multigrain dosa recipe which is rich in protein and a very healthy option.
If you are new to Indian cuisine read more about the dosa recipe here.
What is dosa?
It is a popular south Indian recipe that is made with rice and lentil batter. First, you need to grind and ferment the batter at least for 12 to 16 hours. The fermentation method depends on the weather condition. In this recipe, we need rice, urad dal/ split, or whole black lentil. Urad dal gives a sour taste and smooth, crack-free texture. These are like thin Indian crapes. With this same batter, you can make many kinds of dosa, like plain dosa, masala dosa, set dosa, Mysore dosa, butter dosa, etc.
How to choose rice for dosa?
Rice is the most important ingredient for the dosa. There are many kinds of rice available but choose parboiled/broken basmati/idli rice for this recipe. I prefer broken/ small grain basmati rice. The result of this rice is always good. You can also use short grain-like, sona masuri, small grain half-boiled basmati rice.
Some other recipes from this blog…
INGEDIENTS
4 small bowl of idli rice
1 small bowl of urad dal(black lentil)
1/3rd bowl of moong dal (slit green gram dal)
1/3rd bowl of chana dal (yellow dal)
1/3rd bowl of masoor dal (red lentil)
1 tbsp fenugreek seeds
A pinch of high
1 tbsp salt
1 tbsp tamarind water
How to make dosa batter ?
First, take a bowl. Add rice. Us the same bowl to measure all ingredients. Now add dal.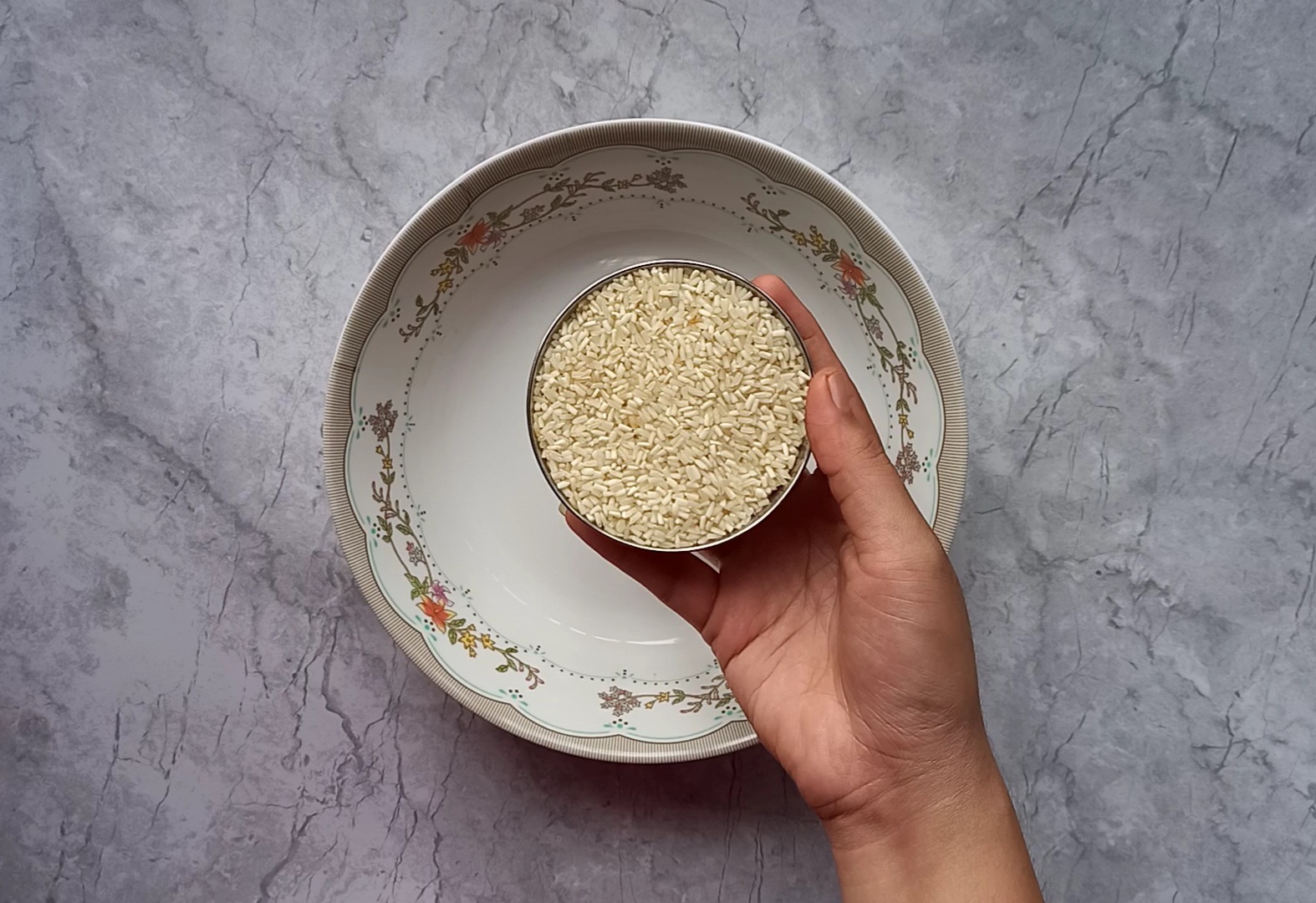 Here we are using 4 different types of dal. Add fenugreek seeds.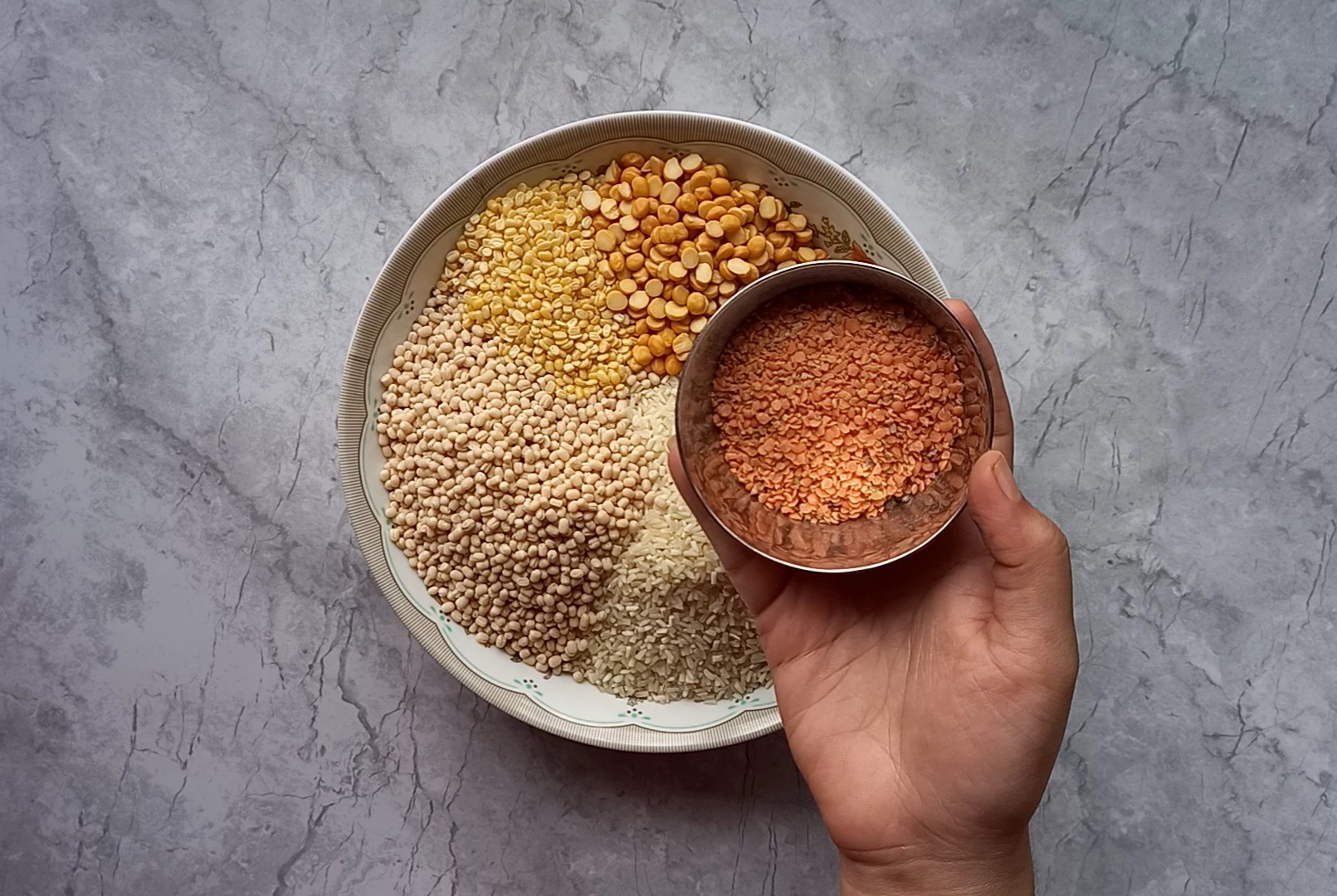 Now add water and wash it 3 to 4 times. again add some water and soak them for 5 to 6 hours.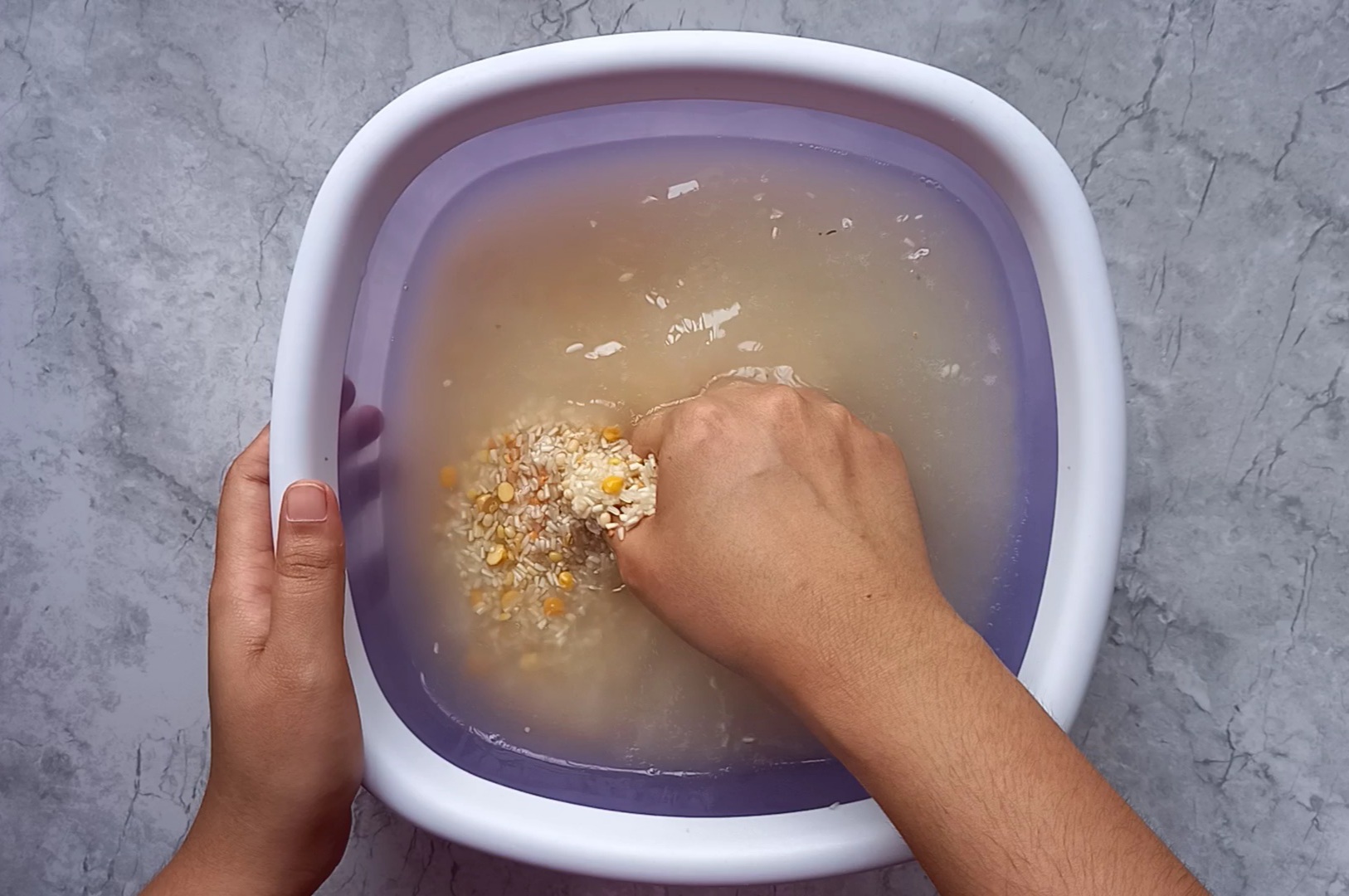 After that drain out the water.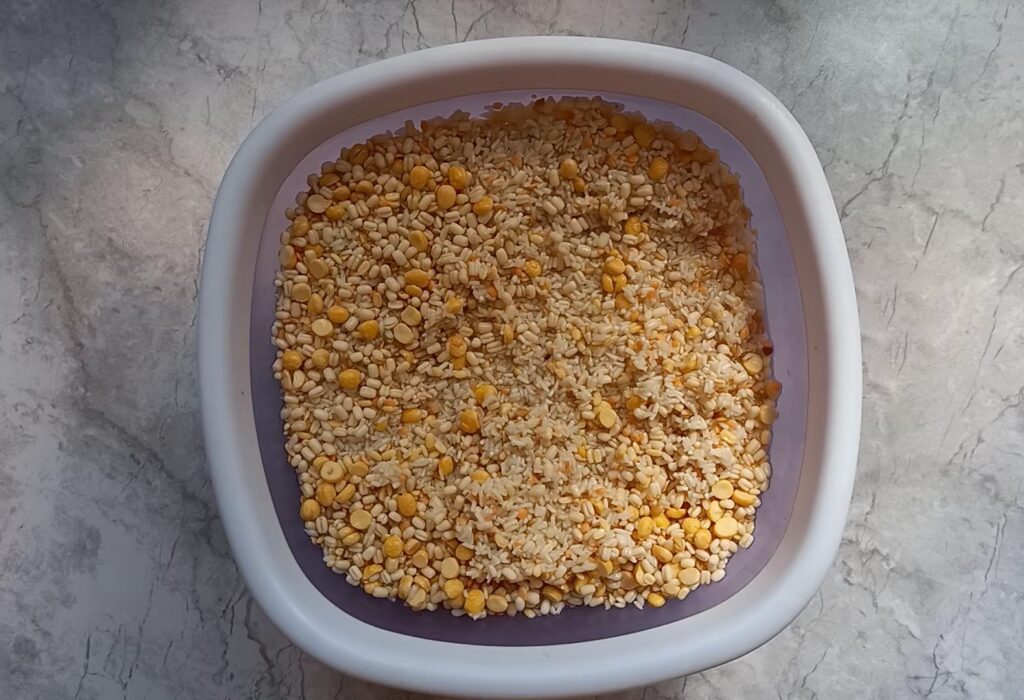 Take a jar, and add some soaked rice and dal. Add 3 to 4 tbsp water. And grind it into a smooth paste. Do not add much water to the batter. We do not need thin consistency.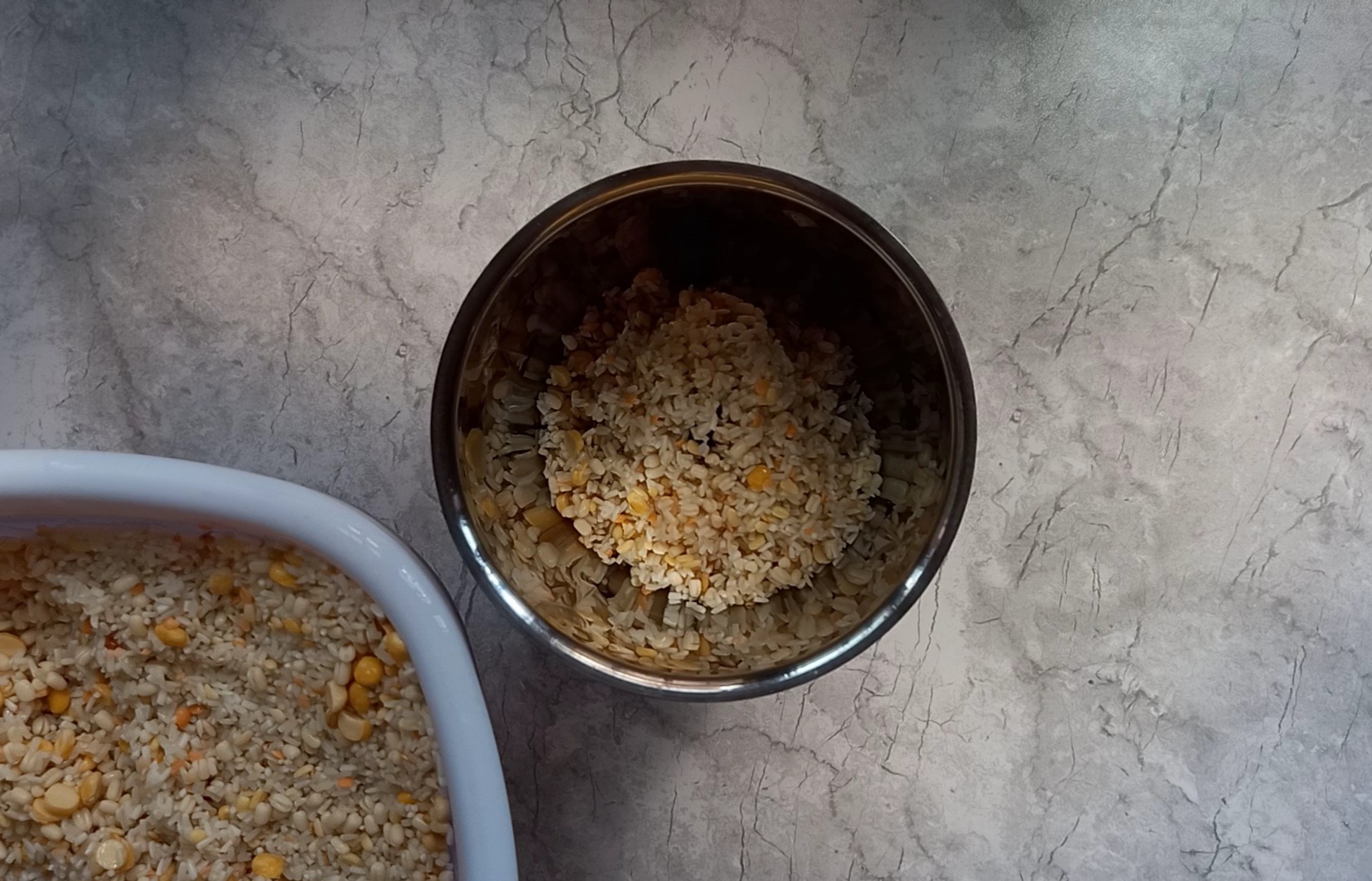 You can see here the consistency of the batter. It is in flowing consistency not too thick or too thin. Grind all of them like this. Now mix well.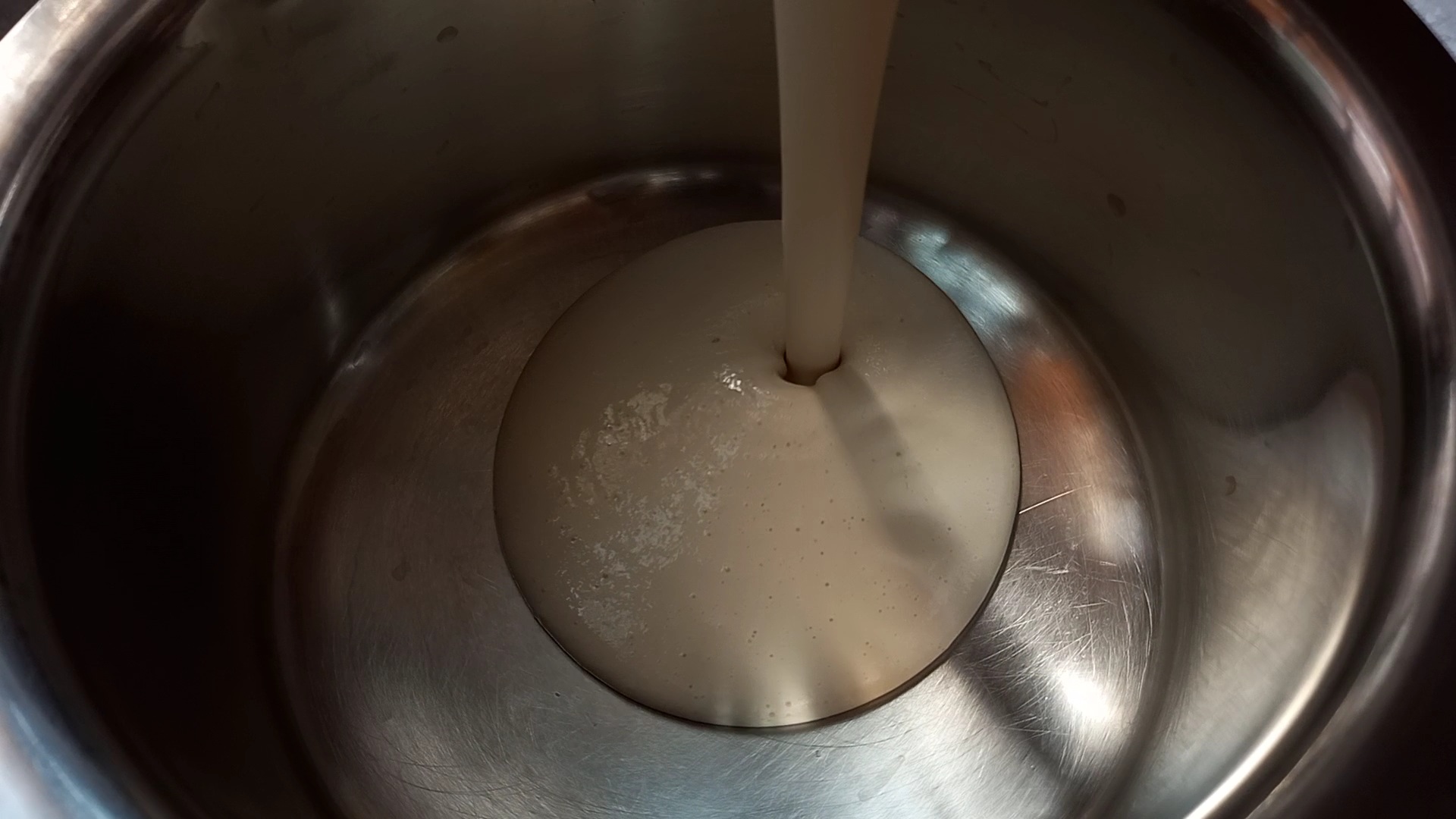 And cover it. Leave it to ferment overnight. Or if you are leaving in a cold region then place the pot in a warm place and cover it with some warm clothes. So that it can ferment well. And always use a large pot.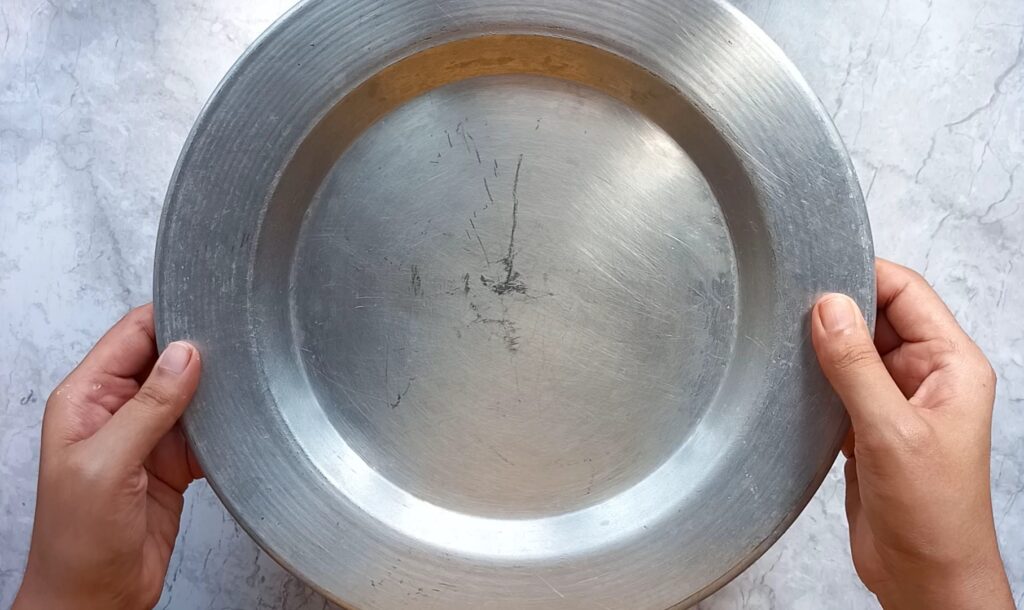 After fermentation, the batter looks like this.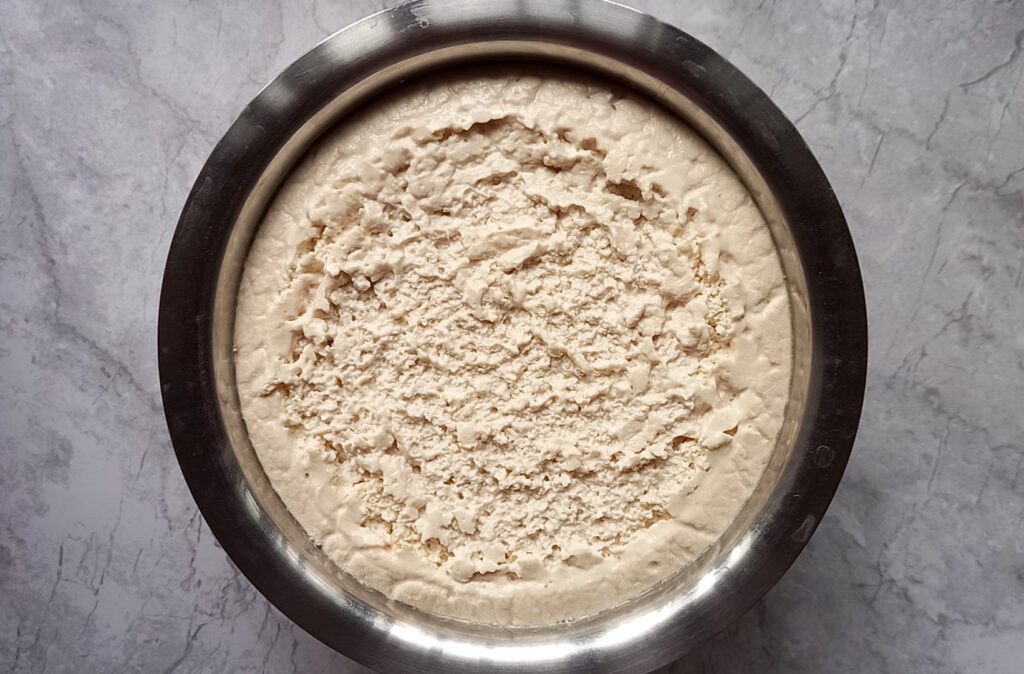 Mix well. Then add salt.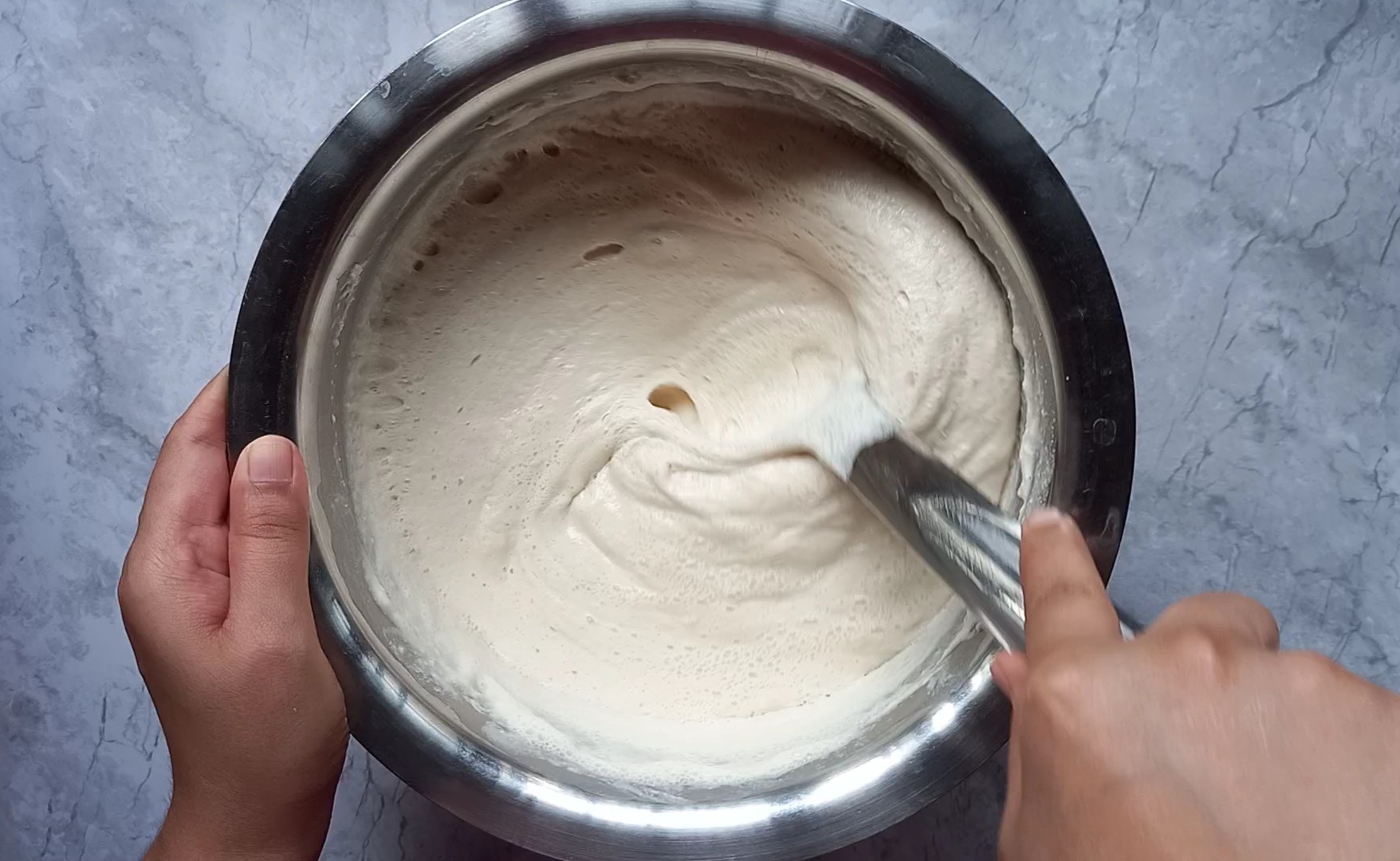 Add hing. Add tamarind water.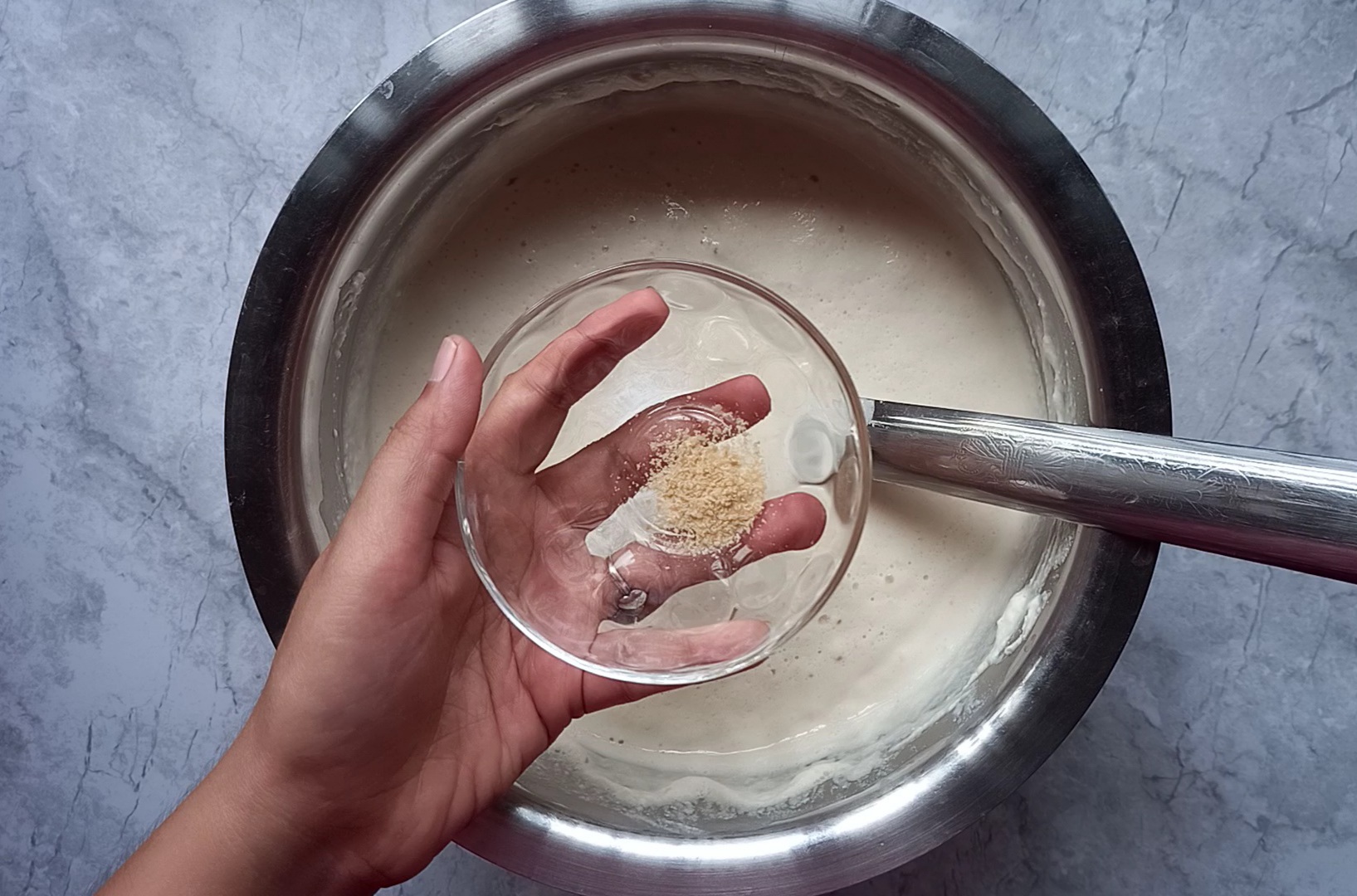 Mix them well. The Dosa batter is ready.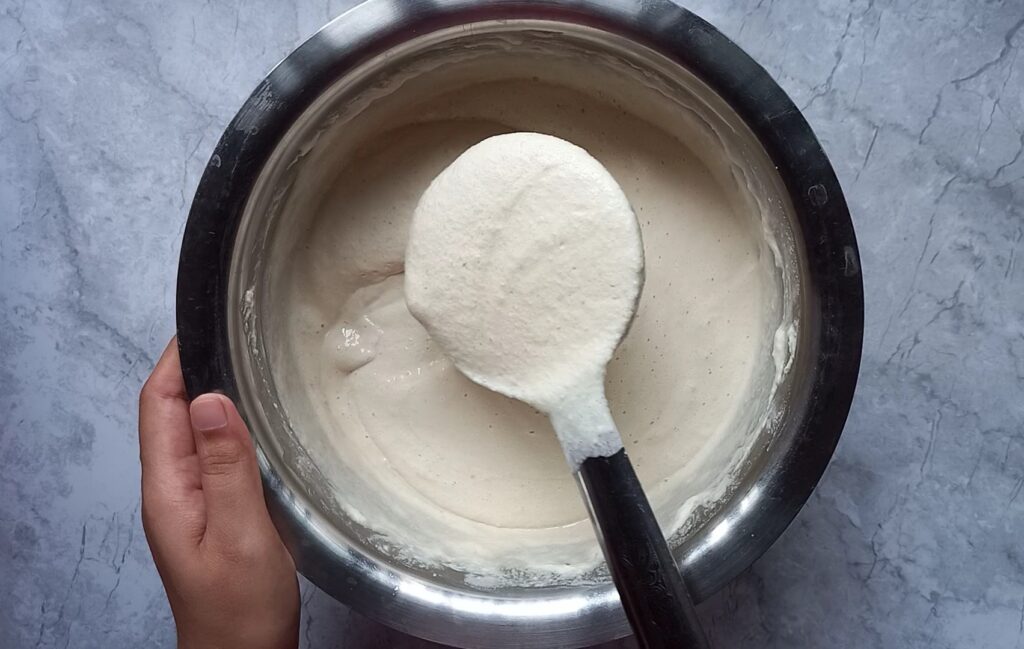 Now take a nonstick tawa. You can use a non-stick griddle or an iron cast griddle. Take a full ladle of dosa batter. Pour the batter into the center of the griddle. Make sure the flame is low.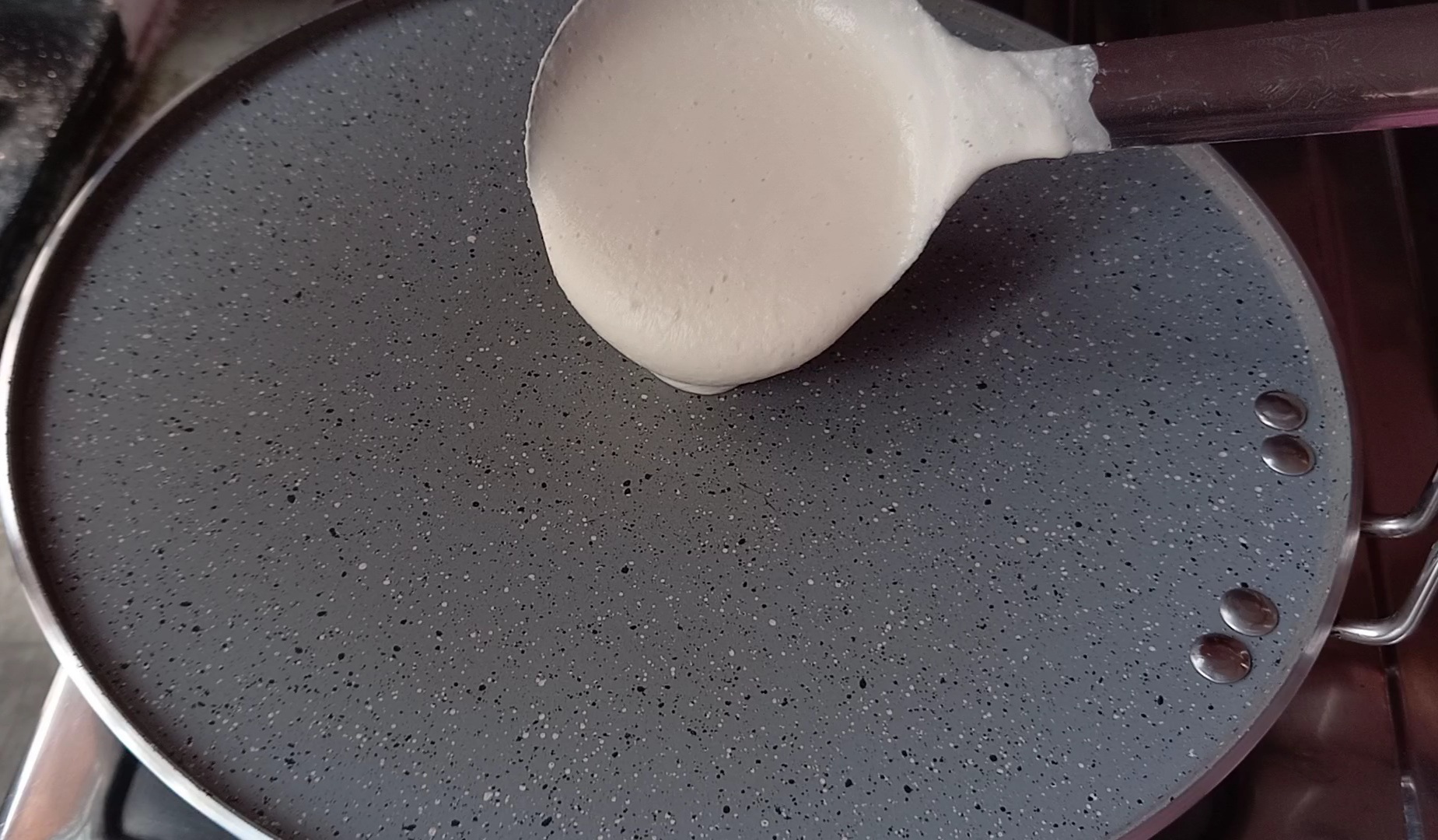 Then, immediately spread the batter from the center to the edge. After that cook them on low to medium flame.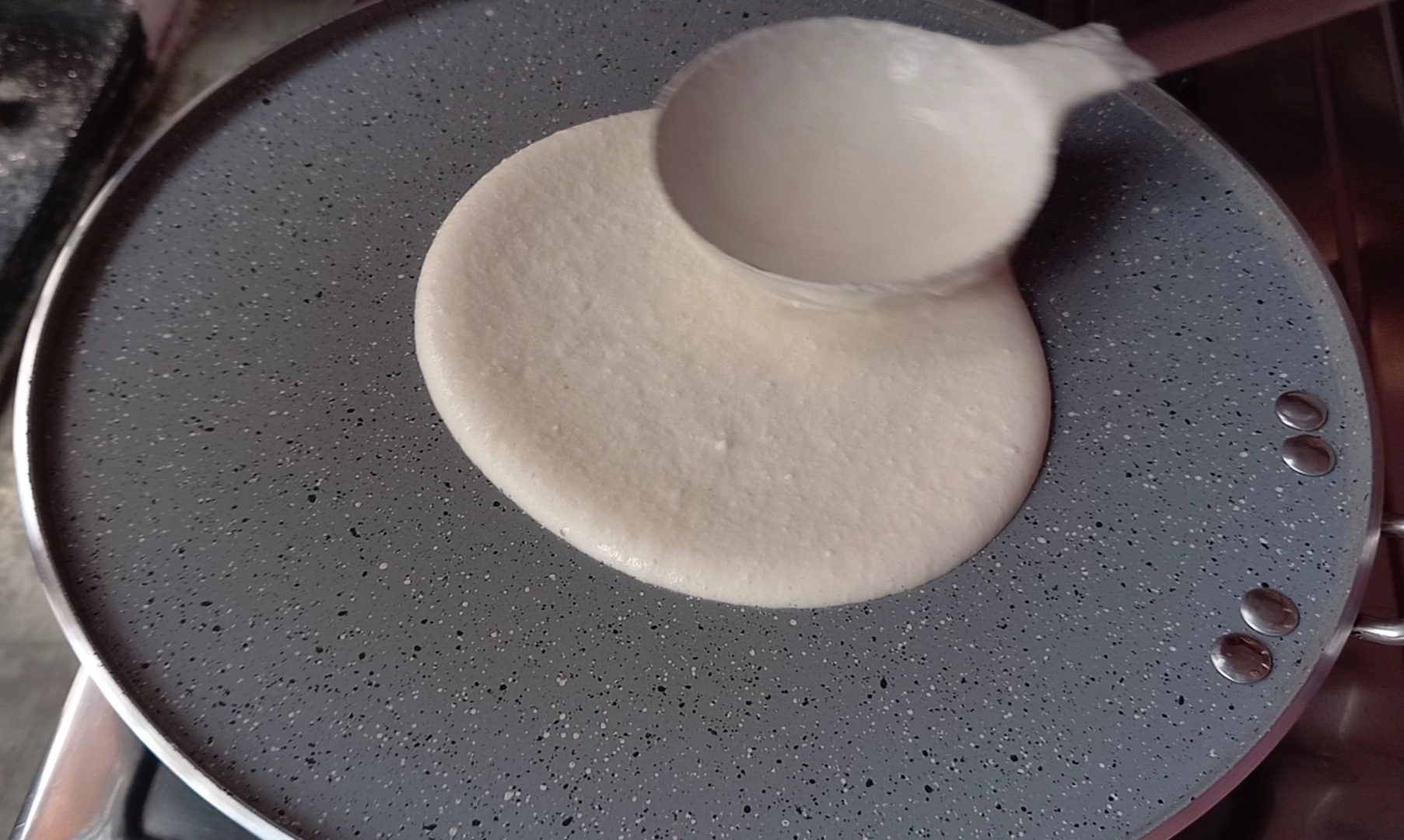 When it turns golden from the inside turn the flame on high and cook for 30 to 40 seconds.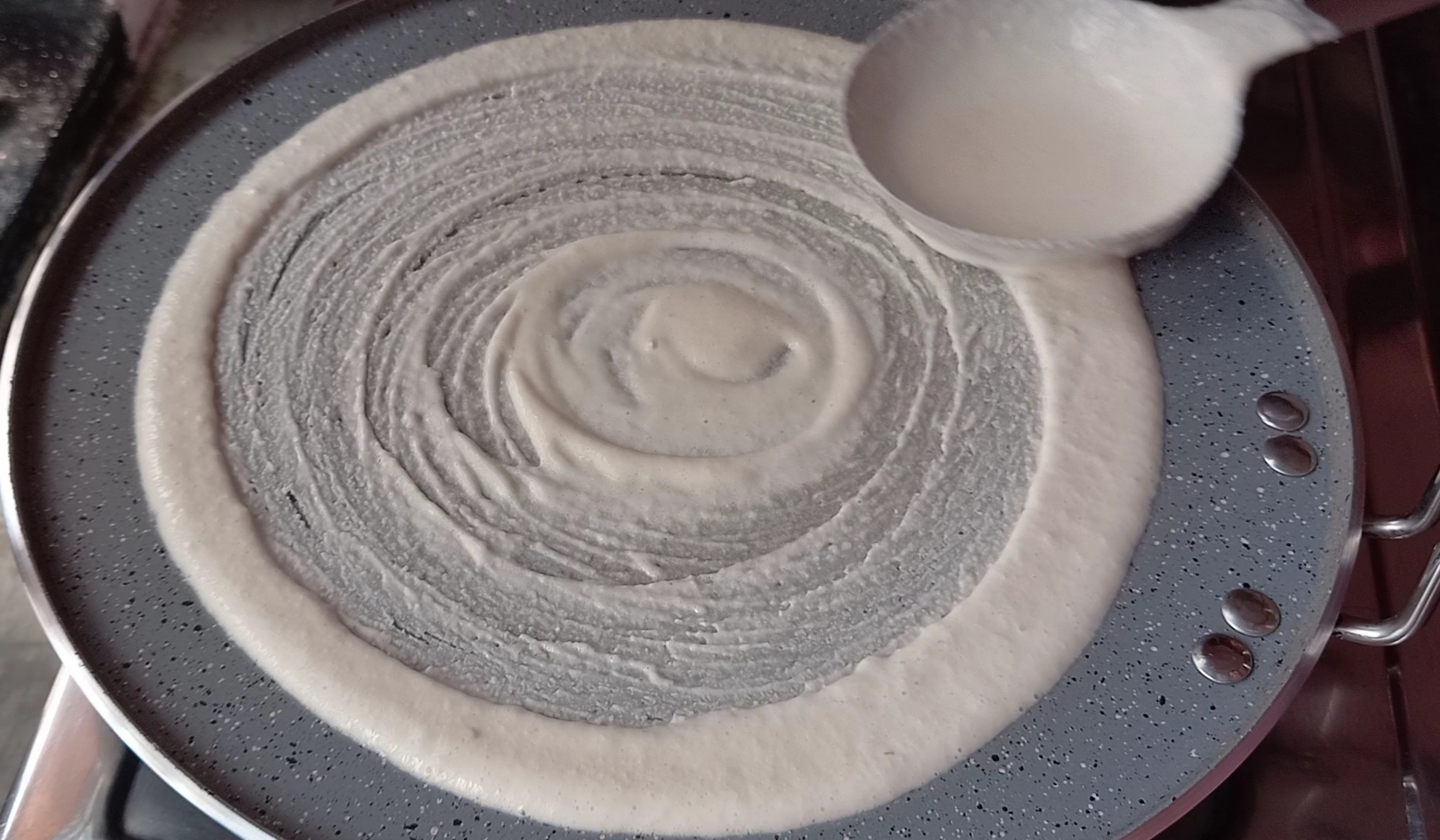 Dosa is ready. With this batter, you can make 17 to 20 dosas easily.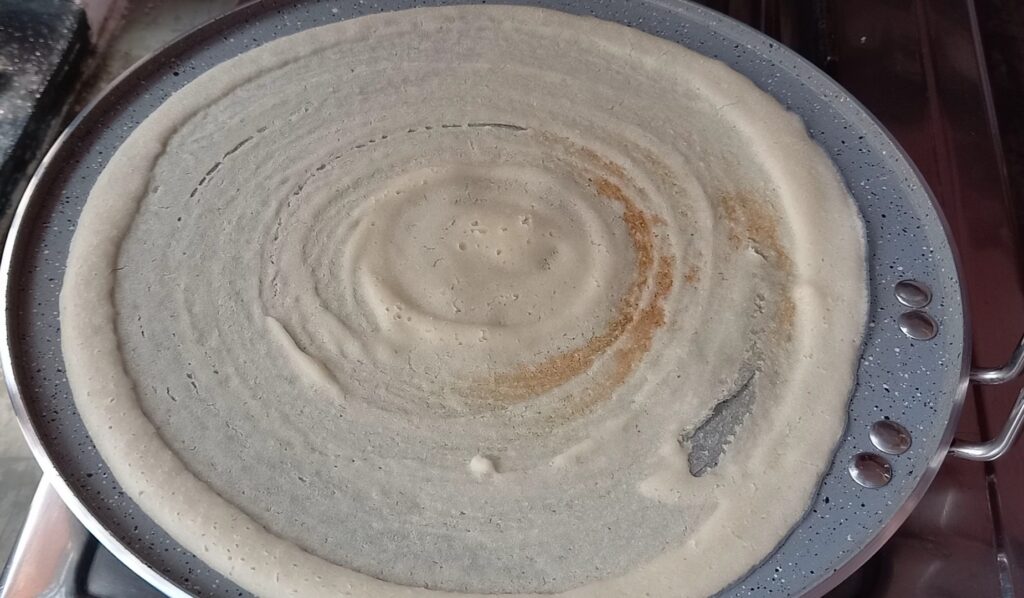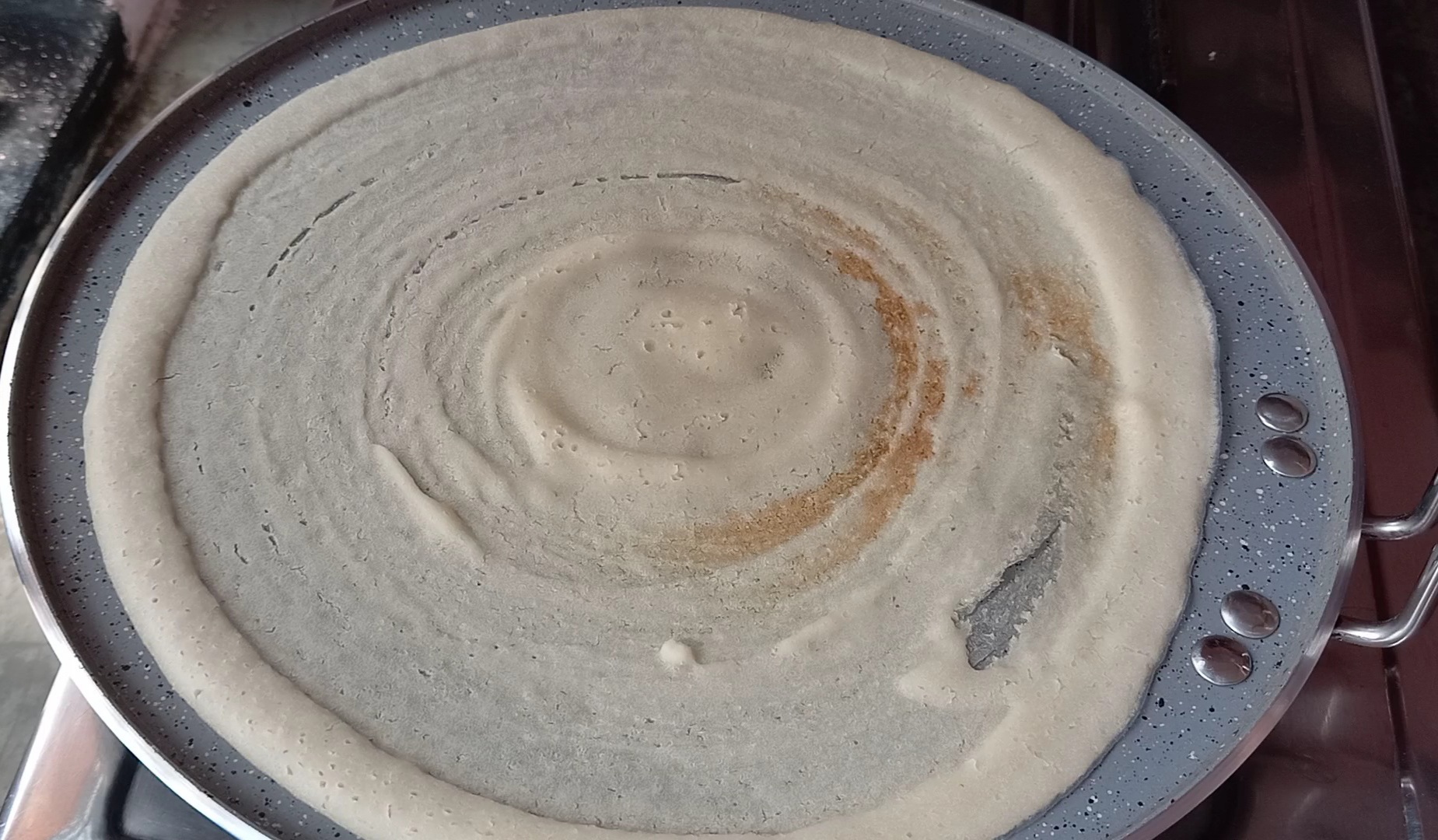 Serve it with any chutney or sambar. You can check out the sambar or chutney recipe on my blog.