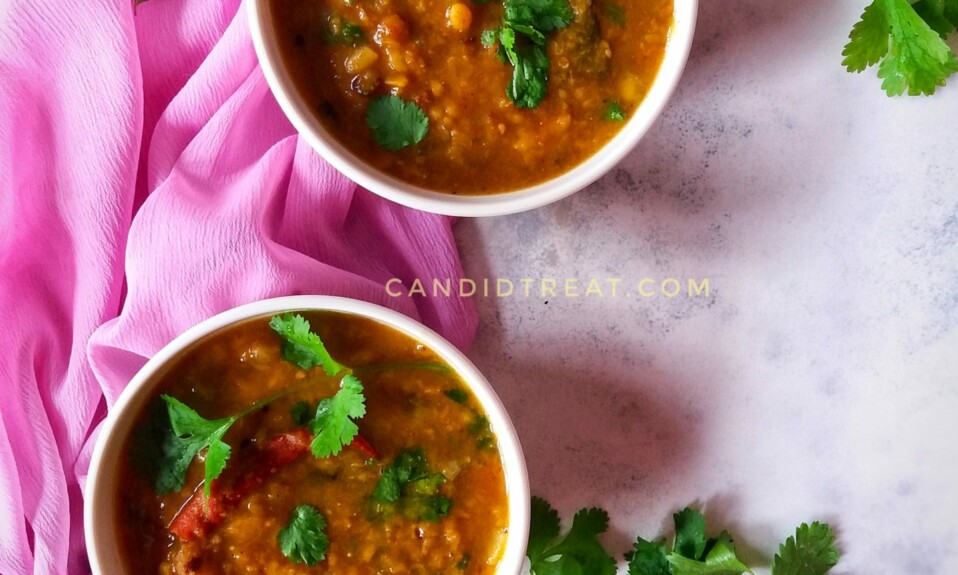 Sambar recipe | Instant sambar in pressure cooker | Learn how to make sambar at home with step-by-step photos and video. Sambar is the most popular south Indian vegan stew that is made with lentils and mixed vegetables. It is eaten with idli, dosa, vada, or rice. In south Indian cuisine, it is made on daily basis. It is also served in the restaurant with idli or dosa. Sambar contains a lot of protein and nutrients. It is very healthy and provides complete nutrition to our bodies. Sambar is so lite and watery that it is best for summers.
Sambar is made with a combination of dal and vegetables which is a super healthy and protein-rich diet. You can add your favorite vegetables like okra, drumstick, onions, tomatoes, brinjal, bottle gourd. But I like my sambar plain. I am not gonna add any other veggies to this recipe. But it is totally your choice. I will guide you in which step you can add veggies.
What is sambar?
Sambar is made with lentils, mixed vegetables, herbs, spices, and a special sambar masala which gives the sambar its real taste. Every south Indian has its own sambar recipe. This own is followed by my mom and now by me. In sambar, lentil is the main ingredient. You can use toor dal, moong dal, or masoor dal for this recipe. Here I use toor dal for sambar because I love the flavor of toor dal. But you can alter the dal with your favorite one. Sambar is very easy to make and tastes amazing. Let's start the recipe…
How to make sambar masala?
Here, I am giving you the measurement of spices for making sambar masala for 1 to 2 servings. With this measurement, you can make your freshly ground homemade sambar masala every time.
½ tablespoon coriander seeds
½ tablespoon cumin seeds
1 teaspoon fennel seeds
½ teaspoon fenugreek seeds
½ teaspoon mango powder
½ teaspoon white sesame seeds
1 cinnamon stick
1 green cardamom
½ black cardamom
2 cloves
4 black pepper
4 red chili
1 teaspoon dry fenugreek leaves
3 to 4 curry leaves
1 teaspoon turmeric powder
½ teaspoon salt
½ teaspoon hing
½ teaspoon sugar
Now dry roast all of them and blend them into a fine powder. You can also check this recipe, where I describe the method…sambar masala powder
some other recipes…
Ingredients
1 bowl or 1 medium sized bottle gourd
20 to 25 (2 small bowl) grams toor dal/pigeon peas
2 to 3 tbsp Mustered oil
½ teaspoon hing
1/2 tbsp five spice tempering(tempering needs a mix of five spices, cumin, fennel seeds, fenugreek seeds, carom seeds, nigella seeds)
1 tomato
3 to 4 red chilies
Water 500 to 600 ml (as required)
2 tablespoon salt
½ tablespoon turmeric powder
2 to 3 tablespoon sambar masala powder
Vegetable(drumstick, okra, onions, brinjal) optional
For tempering
1 tbsp of mustard oil
1 teaspoon black mustard seeds
2 to 3 dry red chili
8 to 10 curry leaves
How to make sambar?
Cut the Loki into pieces and wash them.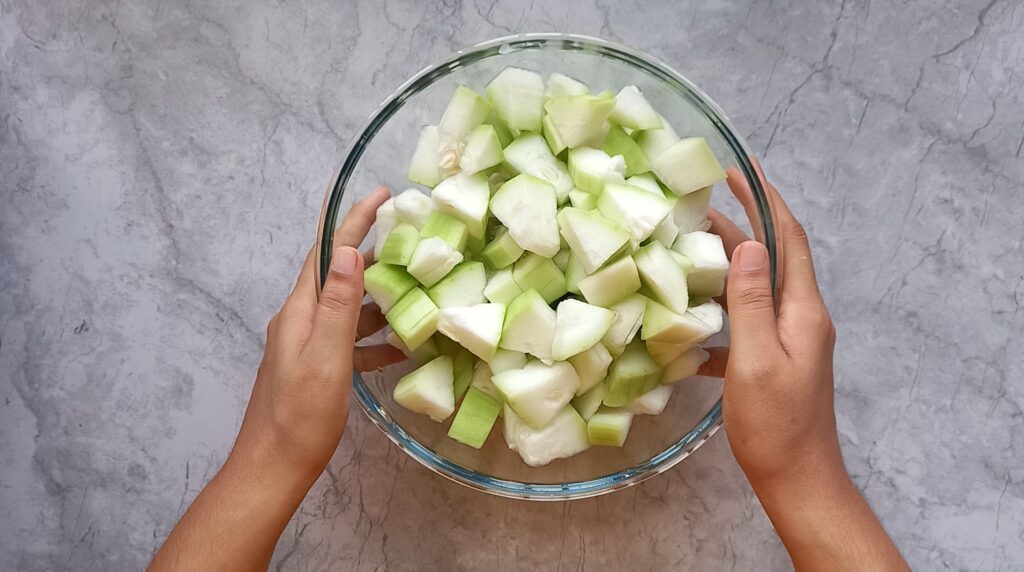 Take a pressure cooker, add oil, and heat it for 1 minute on a high flame. Then add hing and five-spice tempering. Turn the flame on low.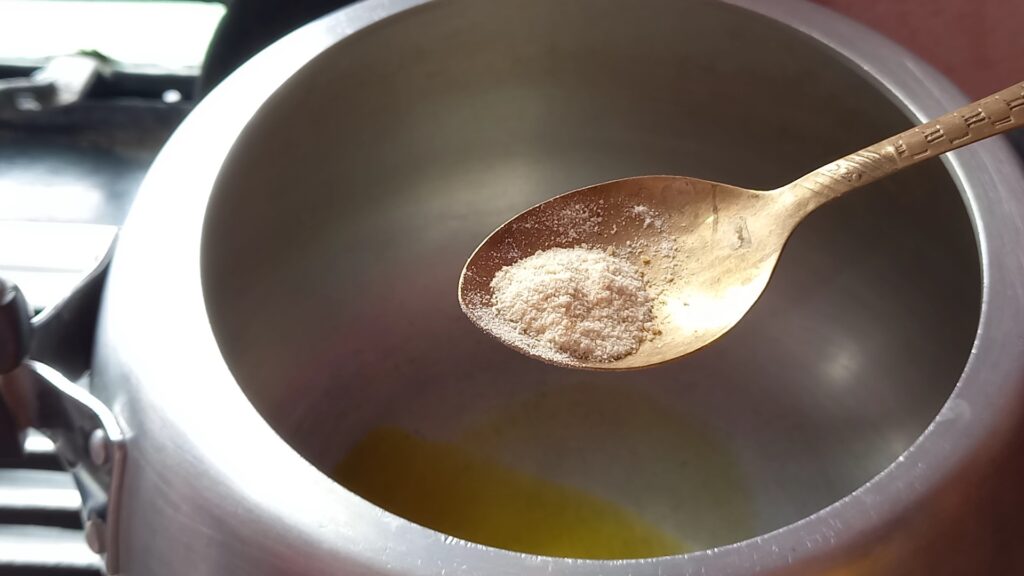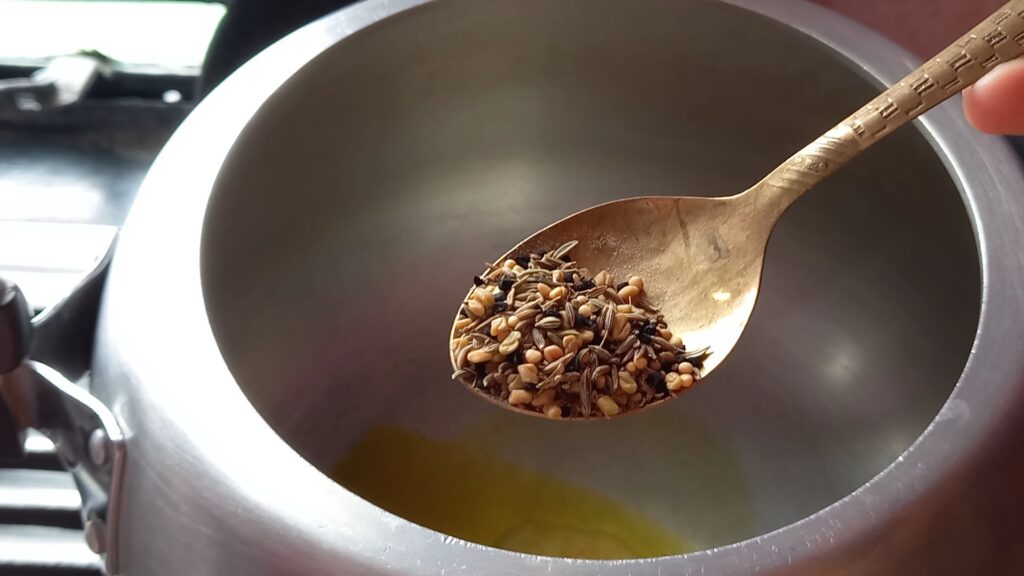 After that add bottle gourd. Here you can add other vegetables too.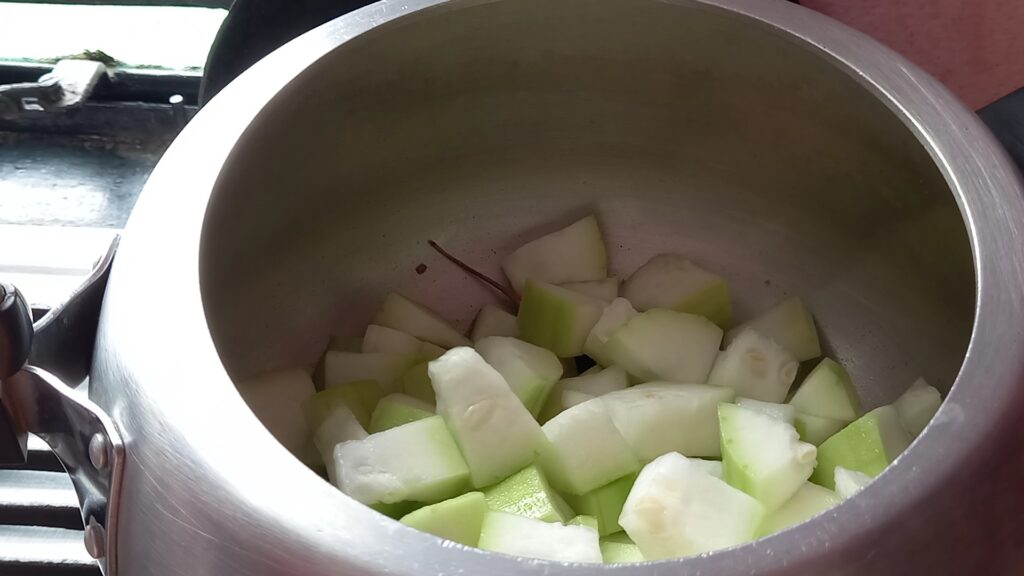 Soak some tamarind with water for 5 minutes. Then mash the pulp with water. Remove the seeds and set them aside.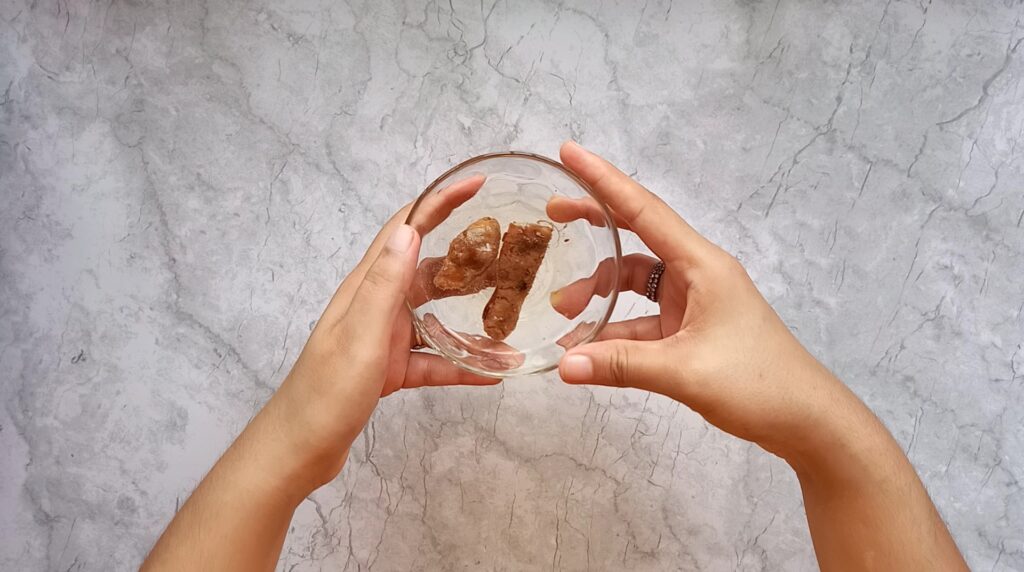 Add toor dal. First, wash the dal properly then mix it with bottle gourd.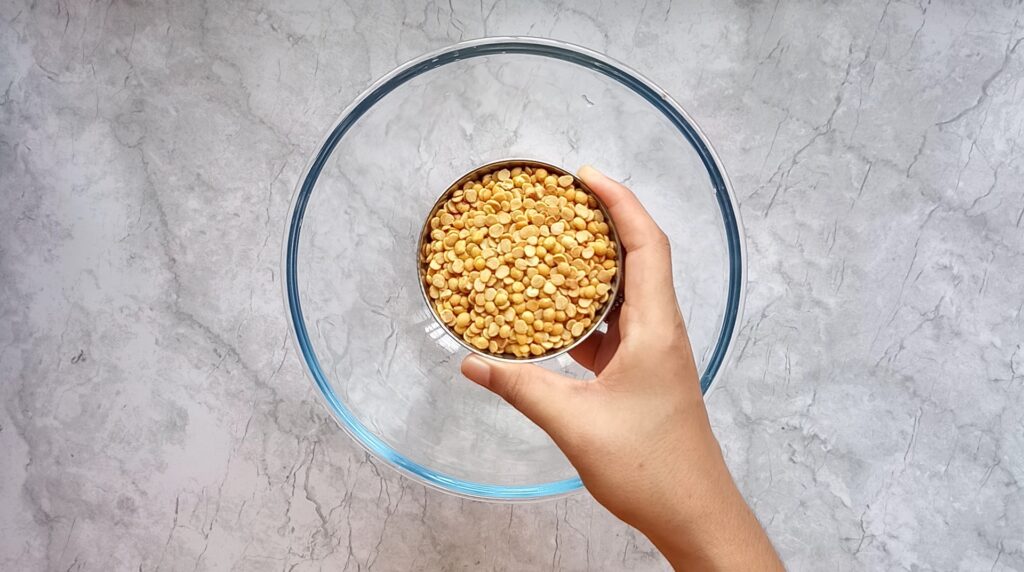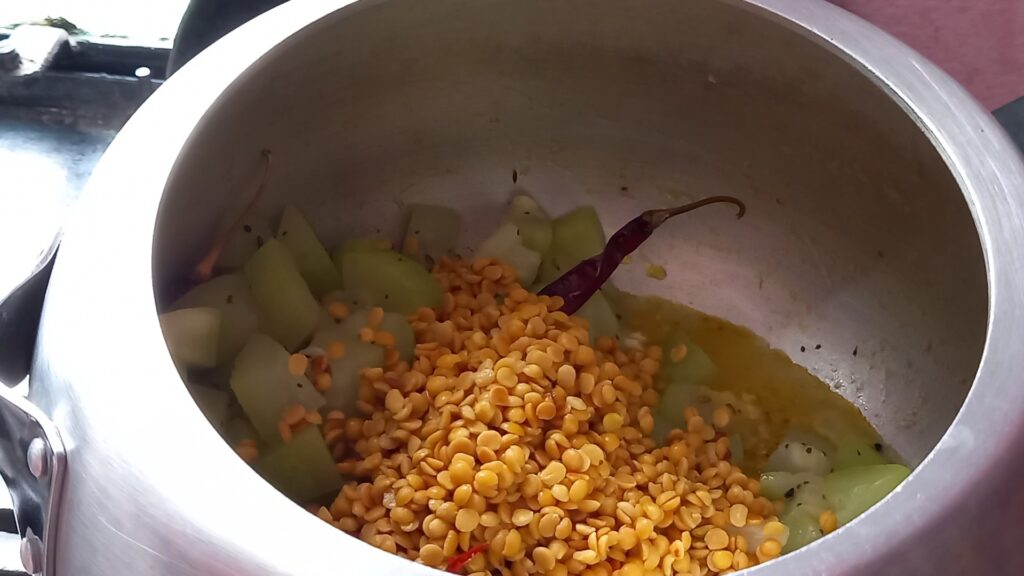 Add green chilies and 1 chopped tomato.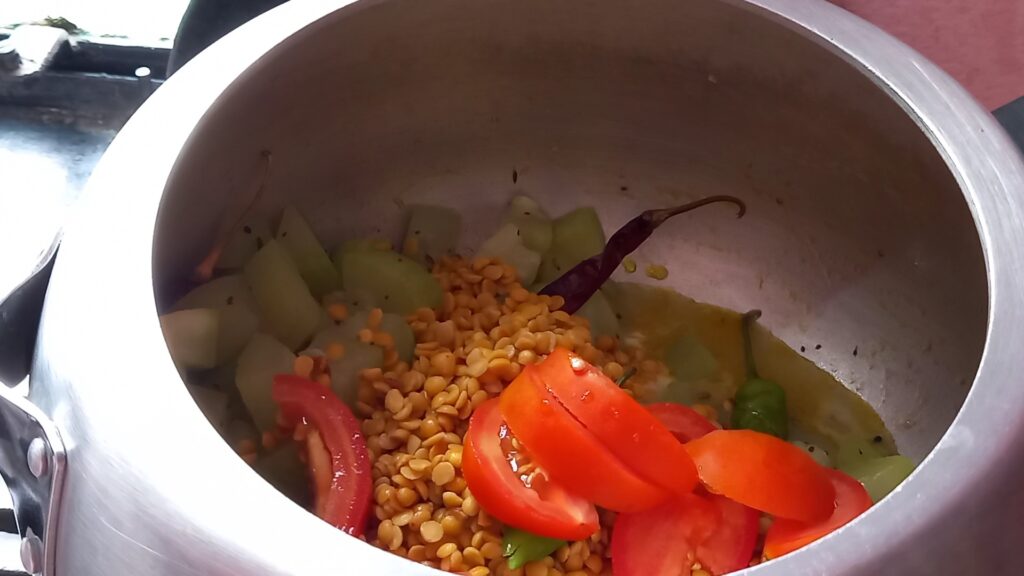 Add salt and turmeric powder. Add red chilies and mix it well. Cook on high flame for 10 to 15 minutes.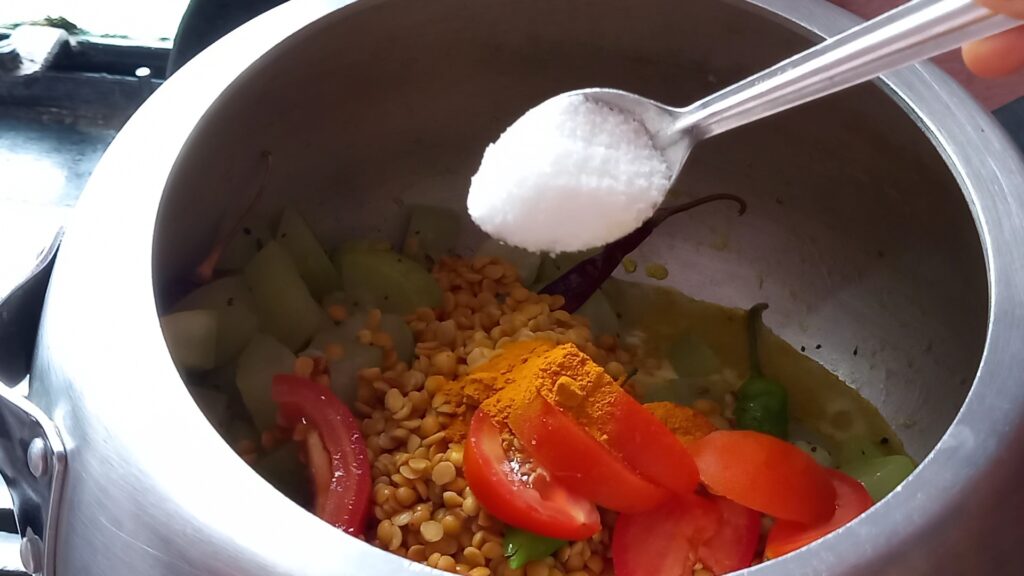 Add sambar masala powder into it. Cook it for 4 to 5 minutes on high flame.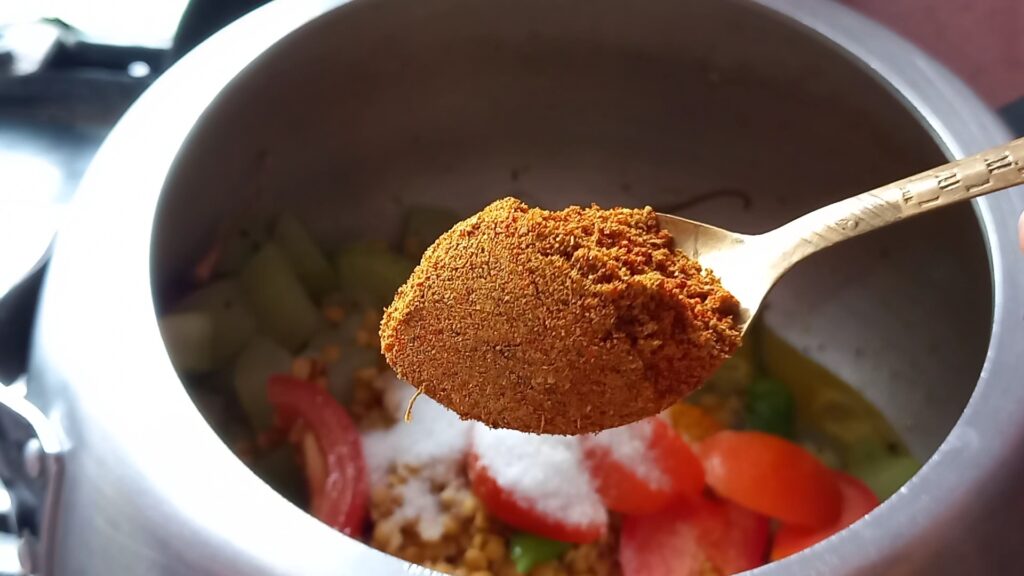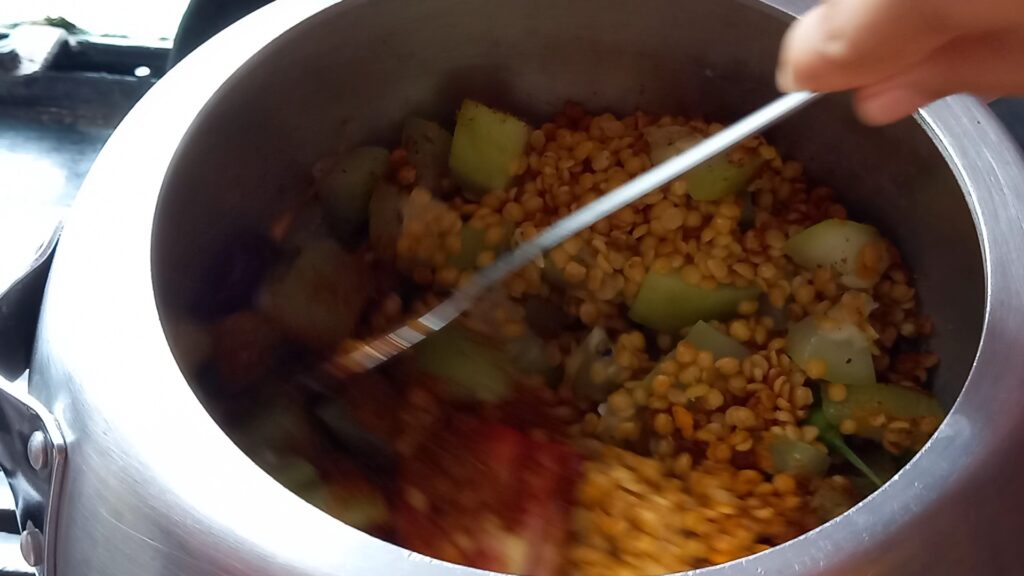 Add 1 to 2 tbsp tamarind water.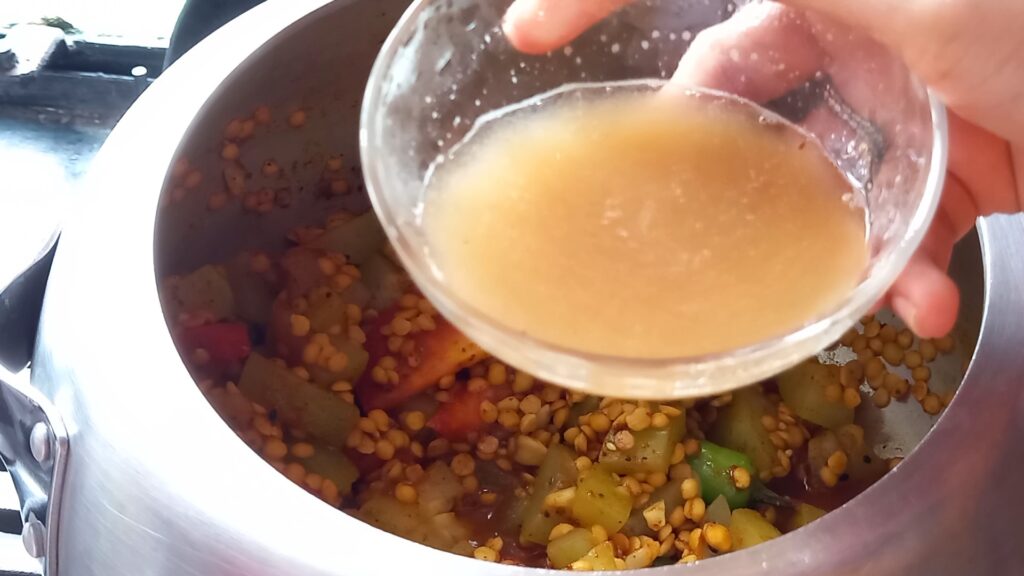 Add water as required. Water quantity depends on how the consistency of sambar you need.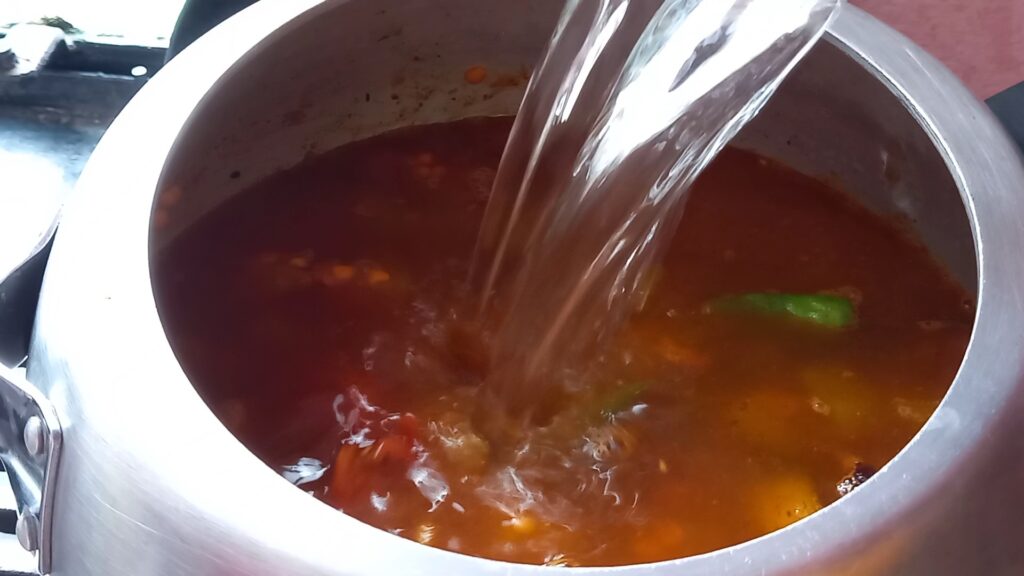 Mix well and close the lead of the pressure cooker. Cook it on high flame for 5 to 6 whistles. Then regulate the temperature on low and cook for 6 to 10 minutes.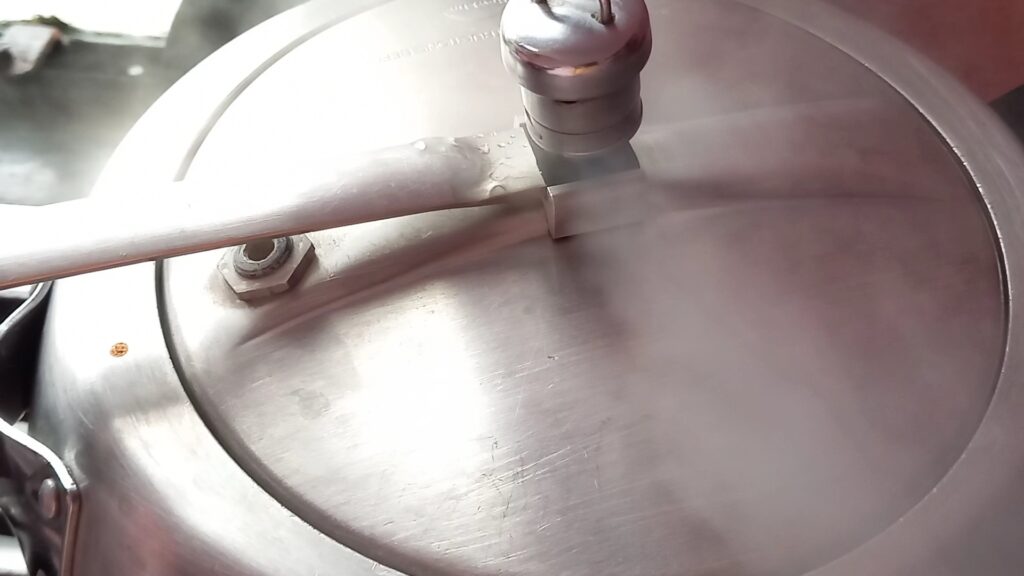 Turn off the heat and leave it to release the pressure naturally. Then, mix the dal well with veggies.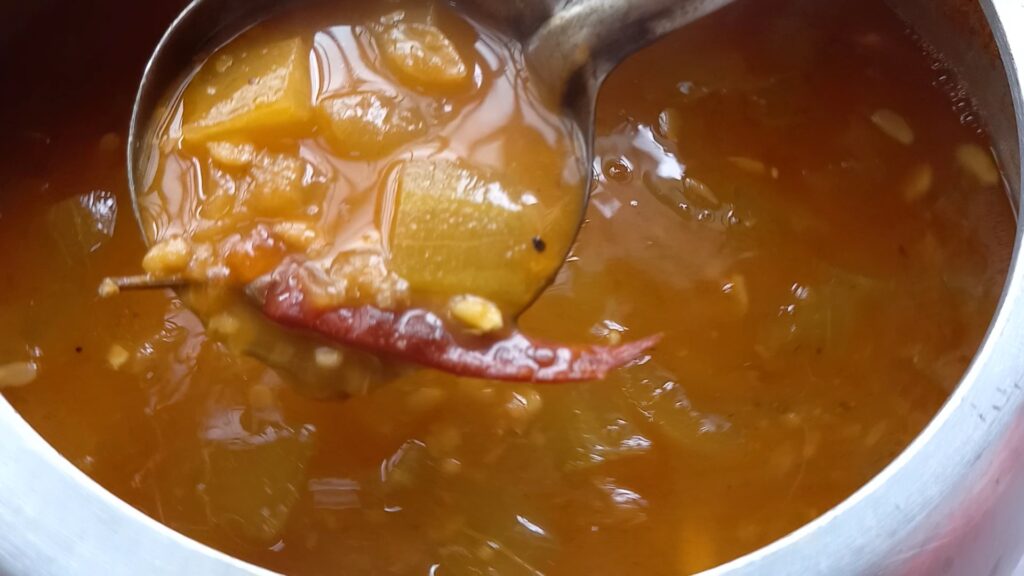 Tempering for sambar
Take a small pan to add mustard oil. Heat it for 40 seconds. When the smoke releases. Add curry leaves, mustard seeds, and red chili. Turn off the heat.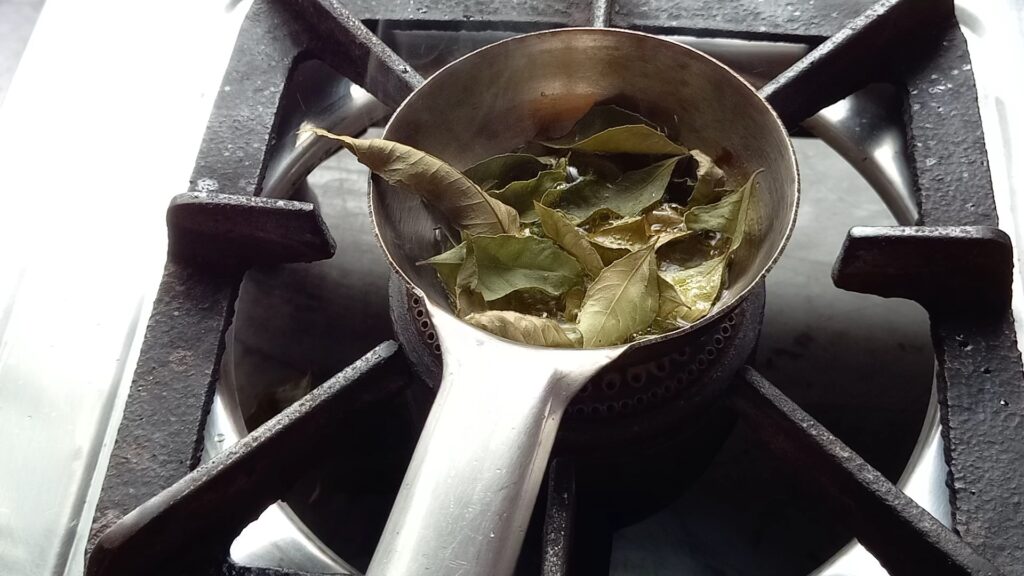 Pour the tempering over the sambar and mix it.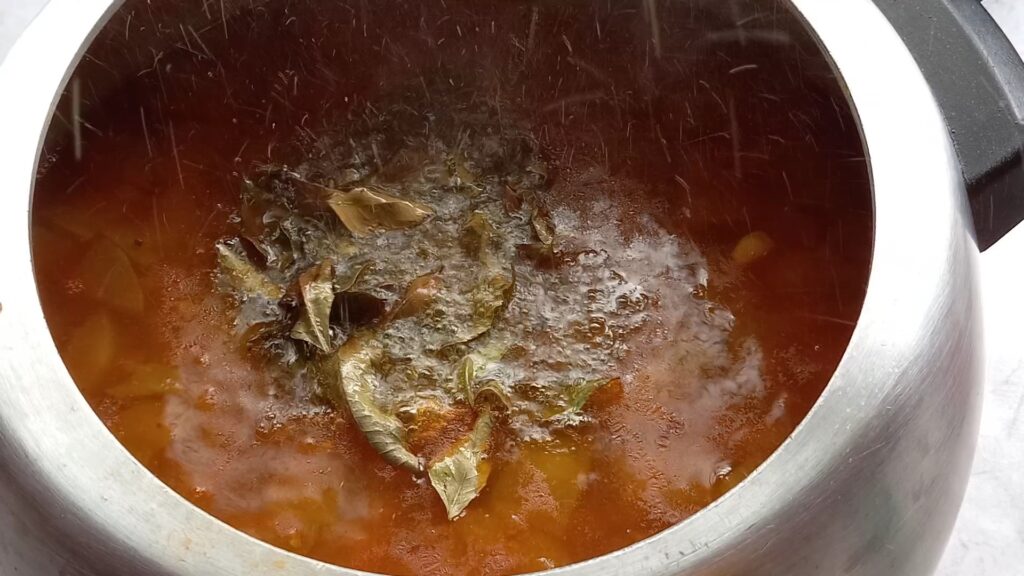 Sambar is ready to serve. Serve it with idli, dosa, vada, or with rice, roti.
Sambar Recipe Video