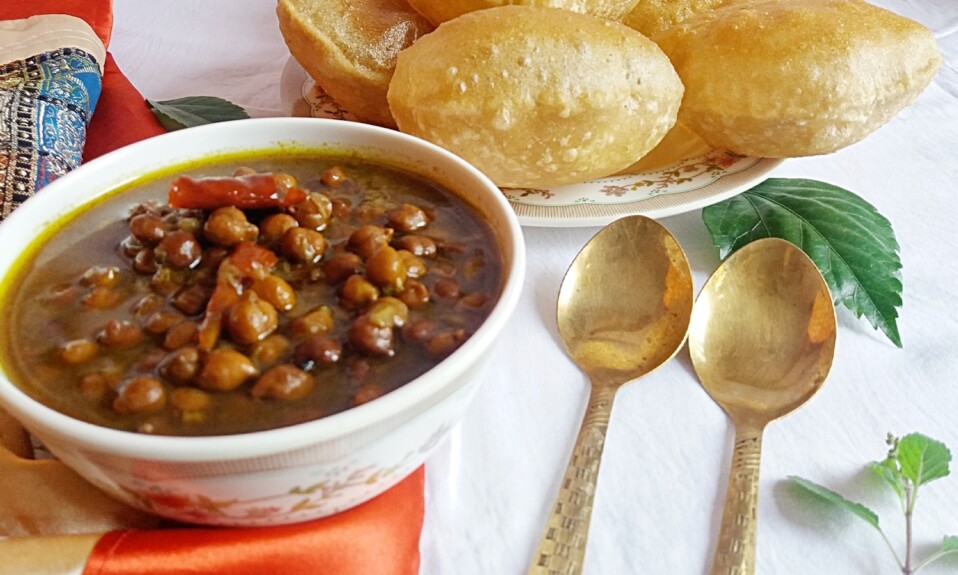 Learn how to make this Kala chana(black chickpea) recipe step by step photos and details.this is very easy to make yet flavorful. Kala chana has thin gravy made with some basic ingredients like onions, ginger, garlic along with some powdered spices. This is a one-pot dish because you do not need to cook chickpeas separately.
What is Kala Chana?
Kala chana is a variety of chickpeas. This recipe starts with soaking chana with water overnight. This recipe has a thin soup-like consistency and a little bit spicy but you can adjust spice as per your taste. This is a perfect curry for winters. You can eat in any season. They go well with chapattis or steamed rice. I don't use too many spices in my gravy because with fewer spices it tastes good. Ther another recipe is dry chana and is popular during Navarati vrat puja in India. Black chickpeas are enriched with protein, full of fiber and it also boosts our immunity. there are many varieties of chickpeas like Kabuli chana, green chickpeas and they all taste delicious. for more check out Home.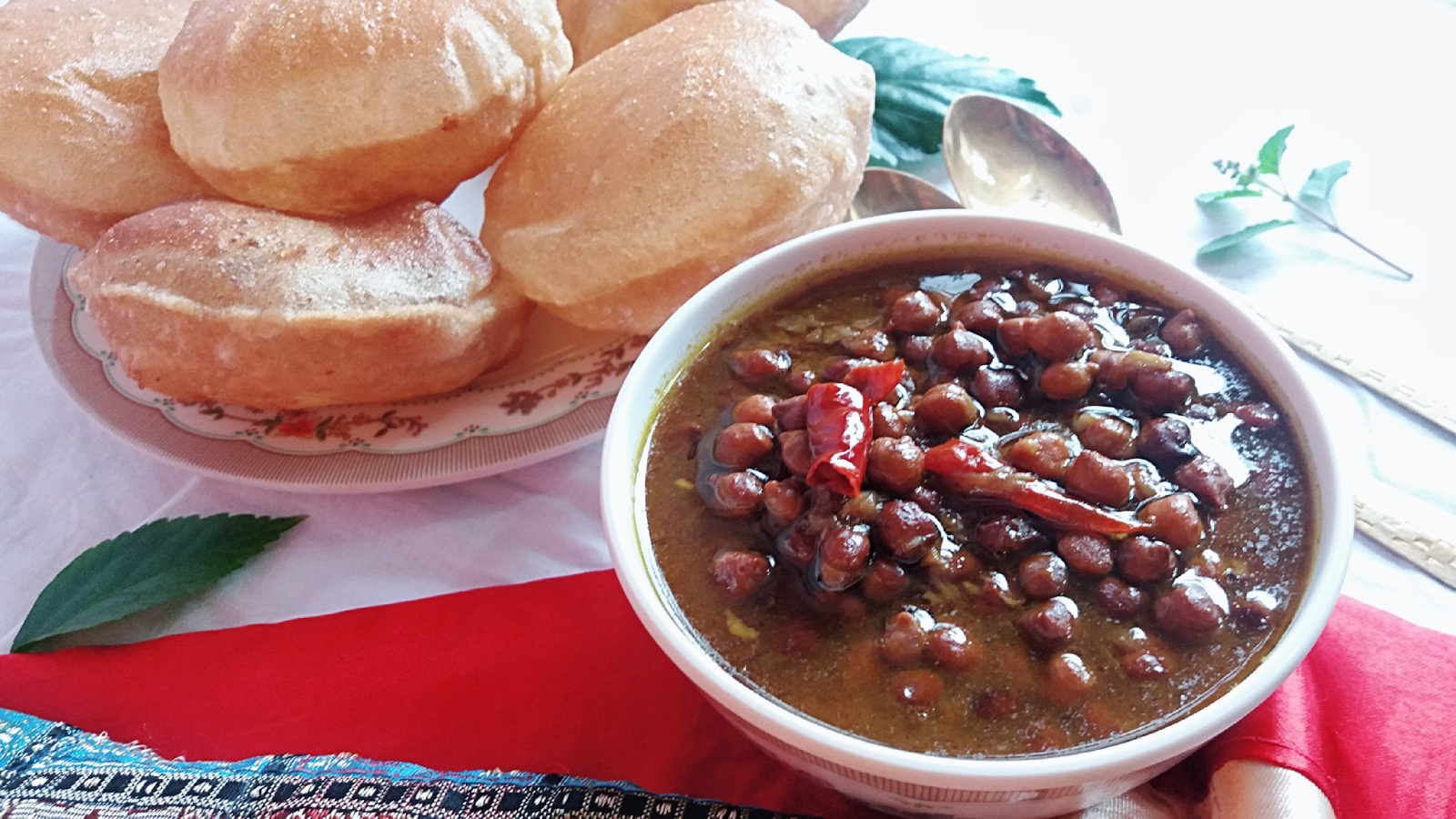 Tips For The Recipe
I use a pressure cooker to cook chana, I cook the whole dish in a pressure cooker because it is much faster than cooking chana in a pot. Soak chickpeas with a lot of water overnight. Soaking is important because it reduces the cooking time and also enhances the flavor. Use fresh ginger, garlic paste. I am using mustard oil for cooking for earthy flavor but you can use any type of oil. I always used homemade garam masala for a nice and strong taste. That's why I am using fewer spices on my gravy. For more go withPaneer Butter Masala
How To Make Kala Chana
The preparation starts with soaking chickpeas with water overnight then rinse it with clean water. After that take cooker, add oil on medium-high then add cumin, bay leaf. Then add ginger, garlic paste and onions sauté for 5 to 10 minutes on low flame. Then add salt, turmeric and some cumin powder, some coriander powder, some chili powder, and some garam masala powder. Sauté for 5 to 10 minutes. Now add chickpeas and cook for 3 minutes on medium-high flame. Then add water and close the lead and cook for 4 minutes on low flame than for 5 to 6 whistle on high flame. Turn off the heat.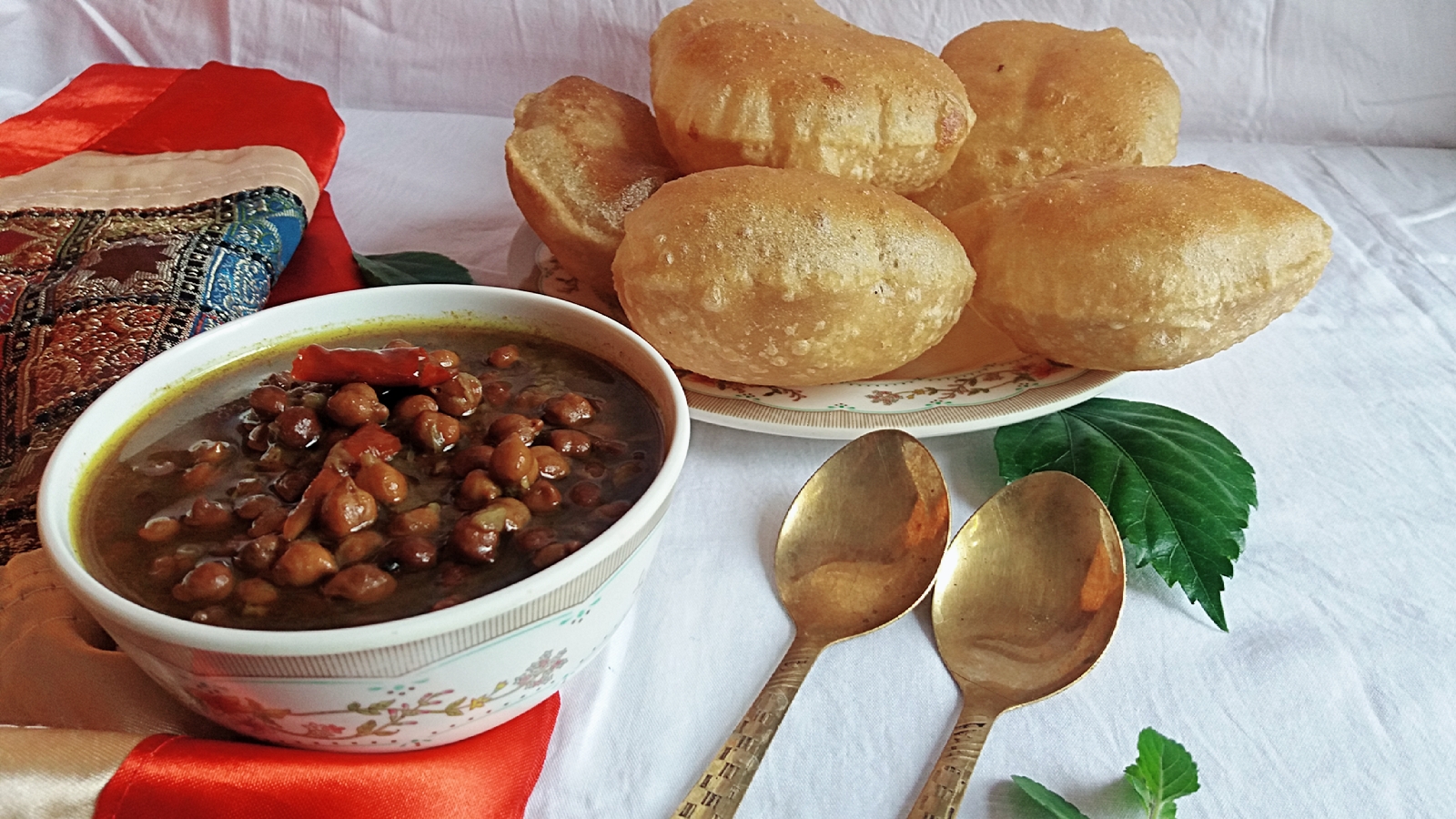 Ingredients
300 grams Kala chana
1 and a half tablespoon salt
½ tablespoon turmeric
3 red chili
2 to 3 green chili
1 tablespoon cumin powder
1 tablespoon coriander powder
1 tablespoon garam masala powder
½ tablespoon red chili powder (optional)
600 ml water for gravy
5 to 6 tablespoon mustard oil
2 bay leaves
½ tablespoon of cumin whole
Method
Starts with soaking chickpeas with a lot of water overnight. then rinse it with water. That all dirts rinse with clean water.
Head up the cooker and add oil and heat for 30 to 40 seconds.
Add whole cumin, bay leaf.
Then add ginger, garlic paste, and onions, sauté for 5 to 10 minutes on low flame.
add salt and turmeric.
Then add all powdered spices and cook for more 6 to 8 minutes on low flame.
After cooking the spices it seperates from the edges and release oil. Cooking the masala is important. Do not hurry while cooking the masala.
Add chickpeas and stir for 4 to 5 minutes on medium-high flame.
Add water with an equal level of chickpeas. Then close the lead and on low flame cook for 4 to 5 minutes then on high flame cook for 5 to 6 whistle. Turn off the heat.
When pressure released then check chickpeas if your peas are not mussy then cook for more 3 to 4 whistle.
It is ready to serve with steamed rice or chapatis. You can also enjoy with puri.