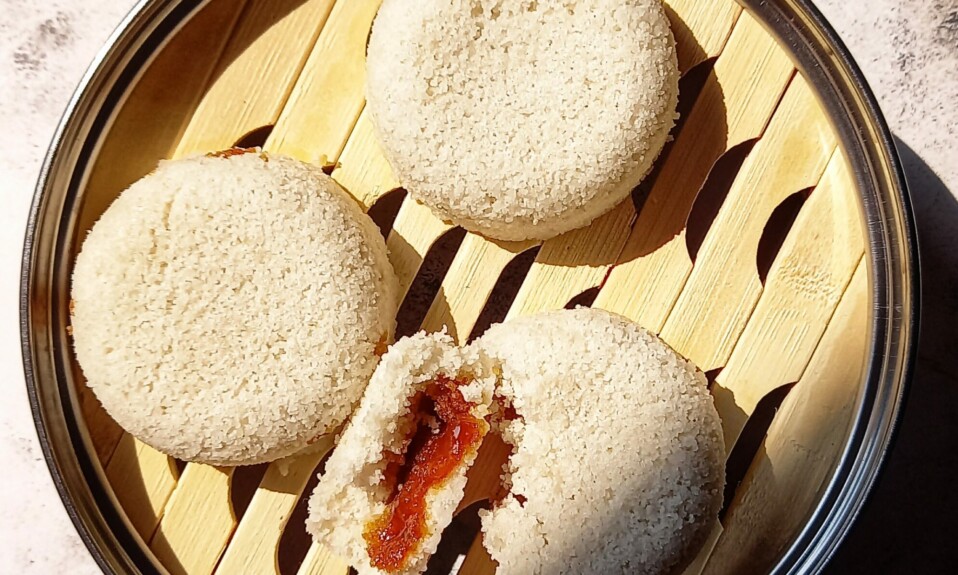 BHAPA PITHA RECIPE | STEAMED RICE CAKE | Learn how to make bhapa pitha with step-by-step photos and video. Or you can also watch the video. Bhapa pitha is a traditional steamed rice cake that is made with rice flour and water. It is a popular sweet dish from Bangladesh, northeast India, east India. It is considered a winter dish. Because this bhapa pitha is filled with jaggery or coconut that provides heat and energy to our body.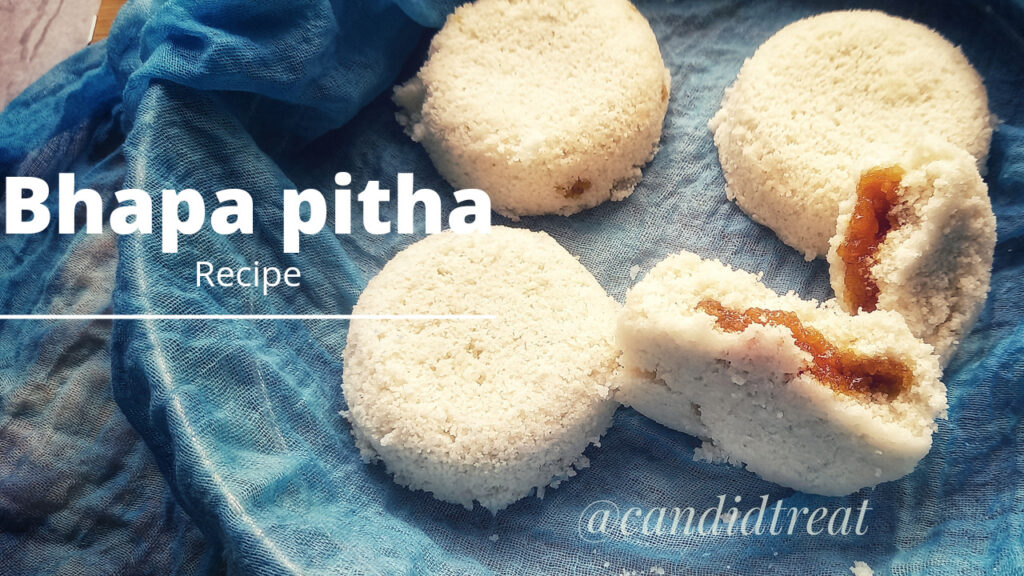 Bhapa pitha is very special for me because it is one of my favorite childhood dishes. And I tasted it at the age of 9, at that time, I even do not know the name of this recipe. Finally, I learned this and share it with you all. Try this warm rice cake in winter's morning. It is also a great breakfast recipe. It is very healthy.
Ingredients used for bhapa pitha
Rice flour: Use good quality fine rice flour. The taste and texture of this dish depending on the quality of rice flour.
Water: Use a small amount of water at a time. Because we want the crumbly texture. Do not knead the flour-like roti dough.
Fillings: use jaggery or coconut for filling. You can use fresh coconut or dry coconut. If you do not want to add coconut then it's totally fine.
Ingredients
130 grams of rice flour(2 cup)
110 ml water (as required
10 grams of jaggery
Some grated coconut( optional)
RECIPE VIDEO
How to make bhapa pitha?
Take a bowl, and add rice flour. Now, add water and mix it with light hands. Do not knead it. Add a little bit of qatwr at a time.
Mix it like a cookie dough. Gradually add wThen,. Prepare the rice crumb. Like it.Then, sieve the rice crumb for fine texture. It is like that.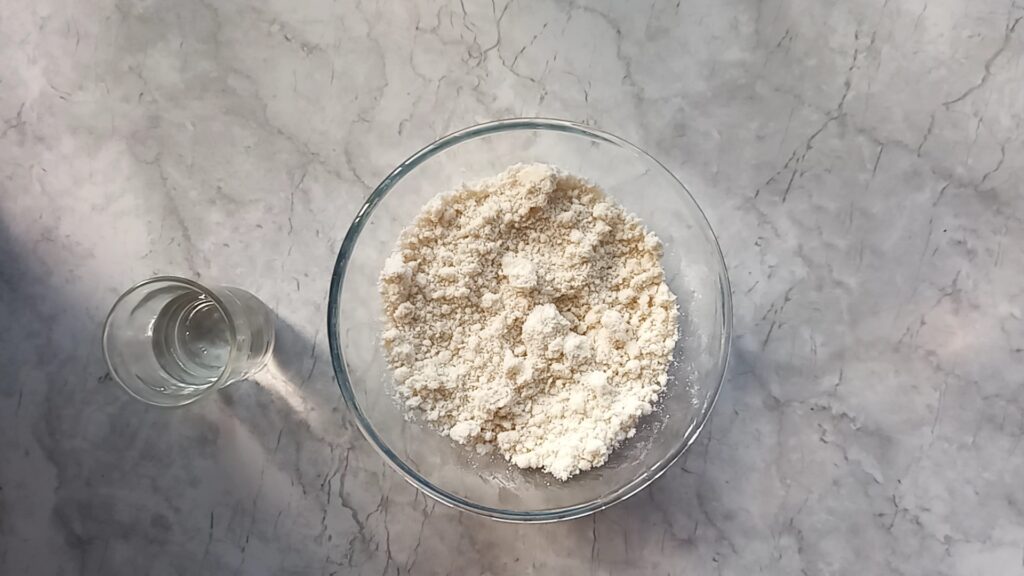 Prepare the bhapa pitha
Take a steel sieve. And place the cotton wet cloth over it.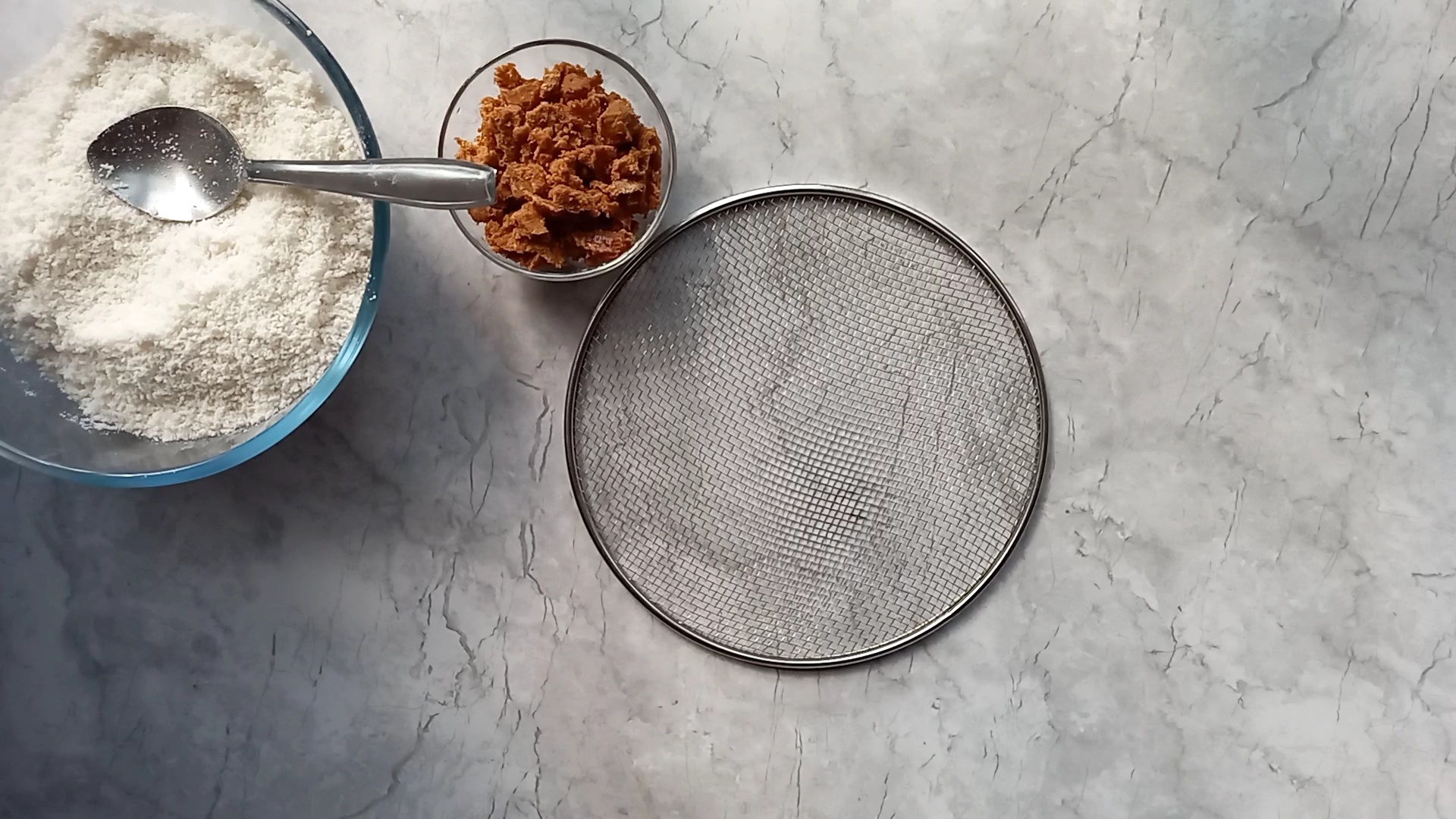 Then, take any measuring cup or small bowl.  Fill them half.Add jiggery or coconut.Again, fill it. And press it a bit.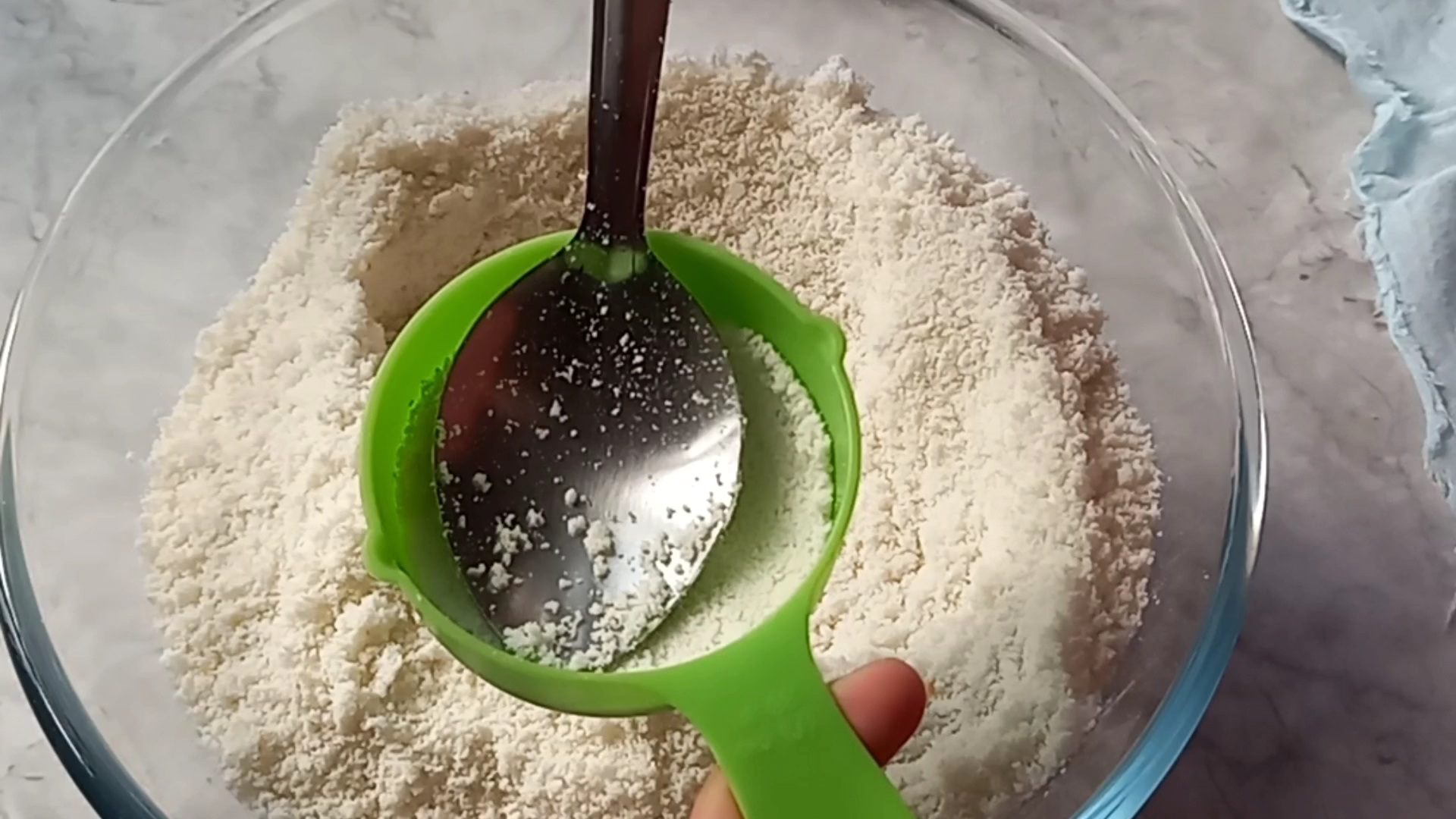 Now flip it over cloth. Make all of them like this. Cover it with cloth.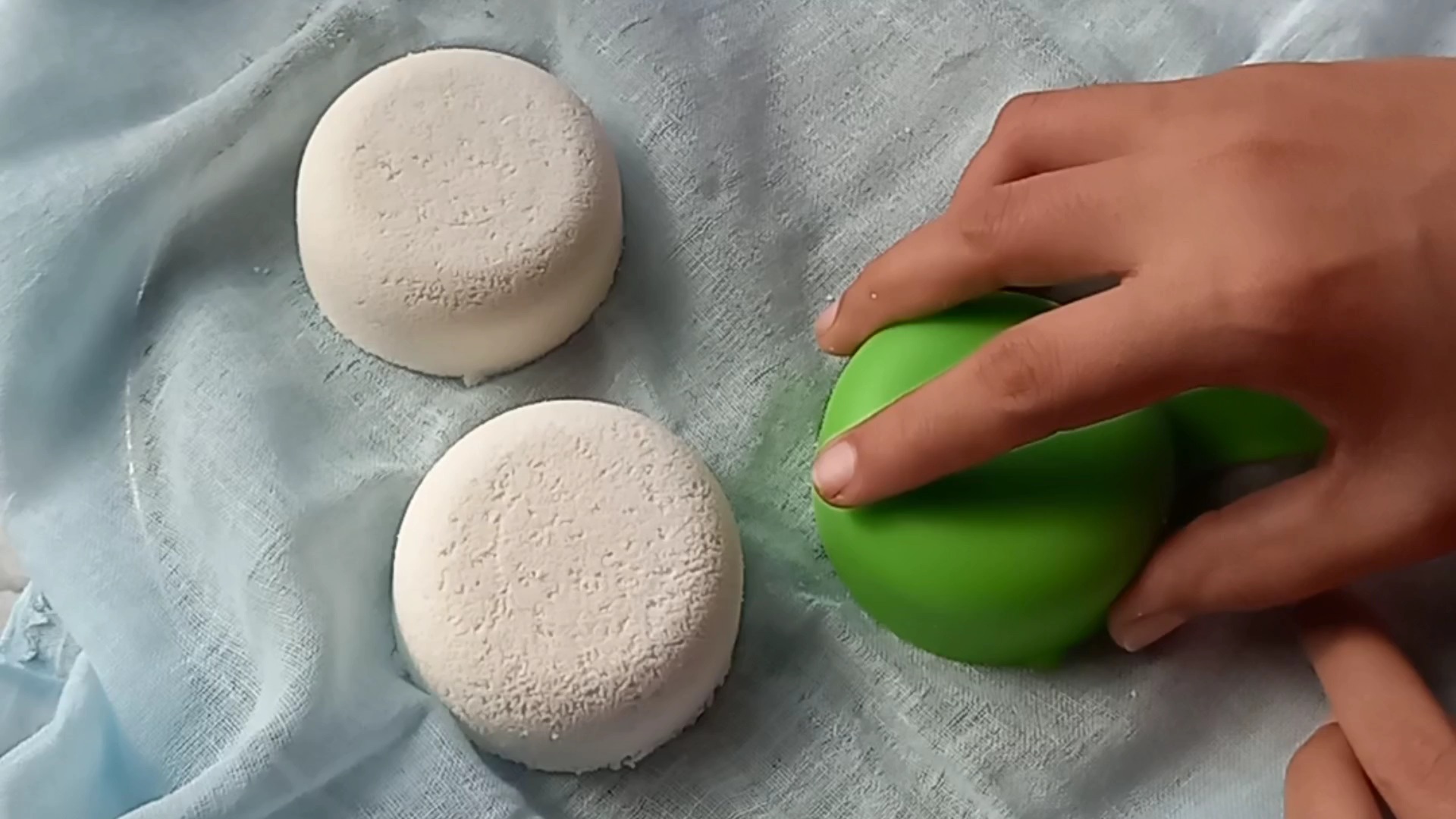 Steaming process
Take a pan, add water, and boil it on high flame.Then, place the pitha sieve over it and cover it with lead.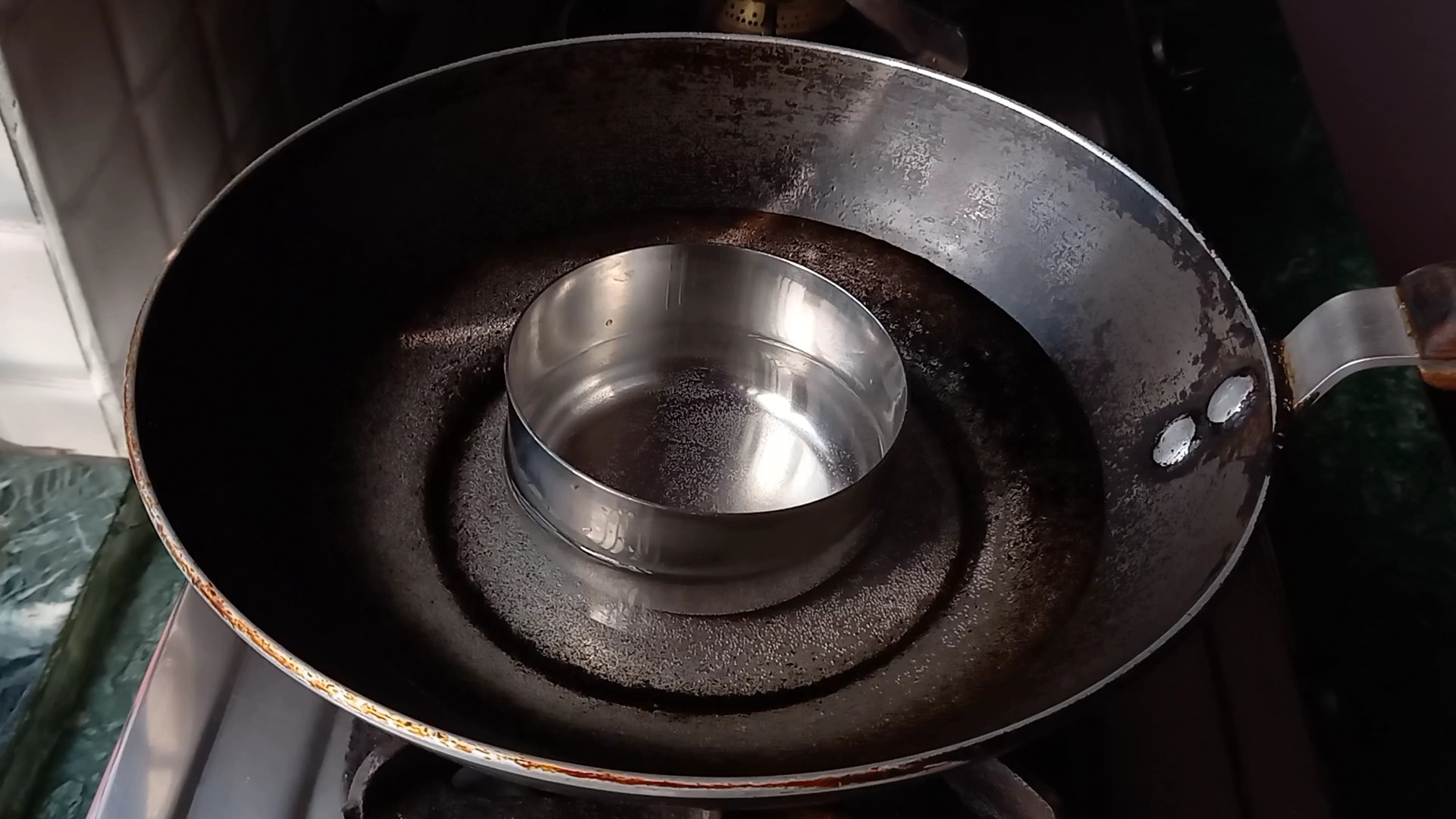 Cook the bhapa pitha for 10 to 12 minutes on high flame. Steaming time depends on your pitha size. Remove it from steam, and it is ready to serve. Serve it warm.