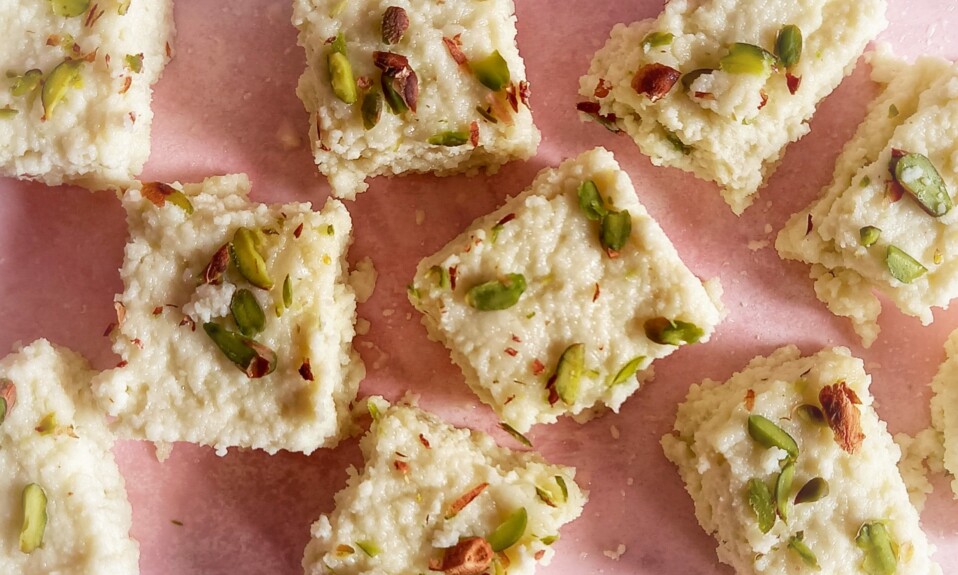 Kalakand recipe | How to make kalakand at home | Learn how to make this popular Indian sweet kalakand with step-by-step photos and video. If you think, making sweets at home is difficult. You have to try this recipe because even a novice can make this recipe easily. Just follow some guides or watch out for the video. You can make them at festivals or as a dessert.
Kalakand
Kalakand is an Indian sweet that is made with reduced milk or sugar. Kalakand is a soft set sweet and has a moist, juicy, and grainy texture. It is a milk-based dessert. Traditionally kalakand is made by reducing the milk. And it takes several hours and a lot of arm work because you have to stir the milk continuously. This method is followed by every sweet shop. And it is not as difficult as it seems. In today's recipe, we will go with this traditional method. But if you want a shortcut for this recipe. so there is only one thing that you can do with this. Just use condensed milk in place of reduced milk. Let's make this simple and delicious sweet at home.
Pro tips for making perfect kalakand
Milk- Use full-fat milk for this recipe. because we want creamy texture in our sweet. Or you can also use condensed milk if you want to make this in hurry. So rather than reducing the milk, use condensed milk.
Paneer/Chena- Always make your homemade paneer for this recipe. because we do not want a chewy and rubbery texture in our kalakand. So avoid using store-bought paneer.
KALAKAND RECIPE VIDEO
SOME OTHER RECIPES FROM THIS BLOG…
INGREDIENTS
Milk(for reducing)500 to600 ml
Milk (for paneer)1 liter full fat milk
2 to 3 tbsp of lemon juice/vinegar
3 to 4 tbsp sugar
Some chopped nuts for garnishing(optional)
How to make paneer?
Take a saucepan. Add some full-fat milk. Boil the milk on a high flam.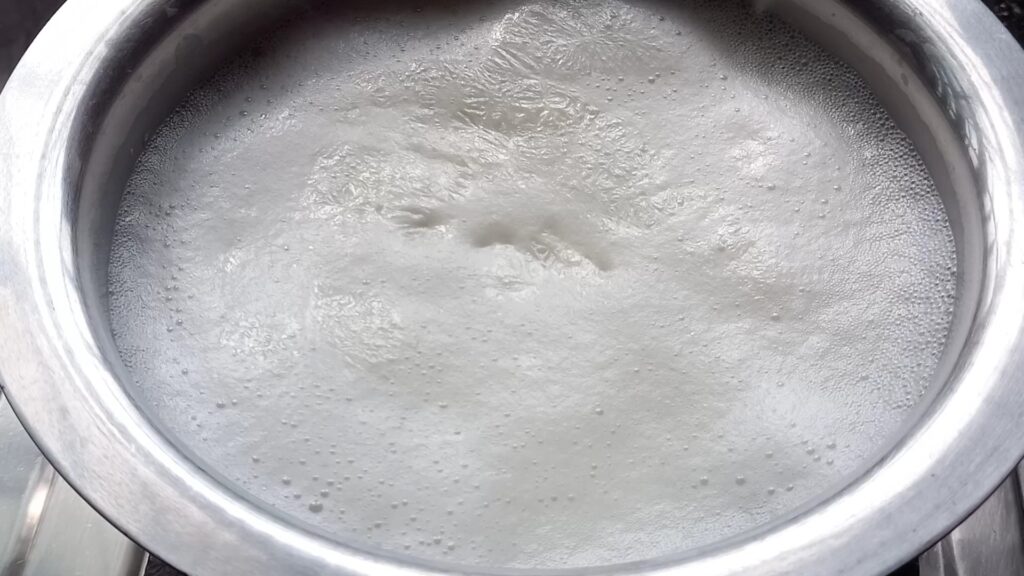 After one boil, turn off the heat. And add lemon juice/vinegar.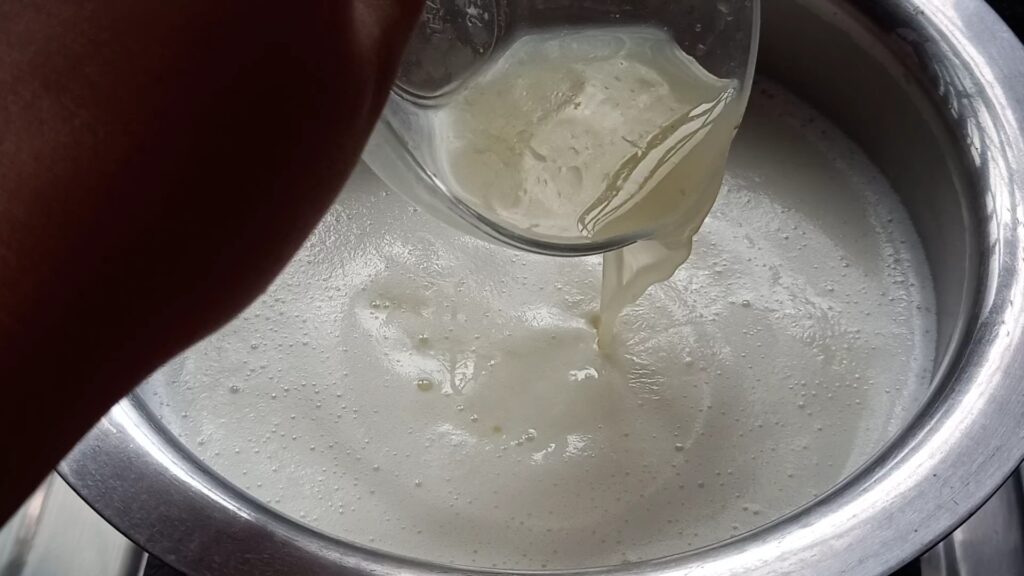 Mix well until it curdles fully. When you see the clear green whey, it means it is curdled well. Or if not, add more lemon juice to curdle the milk.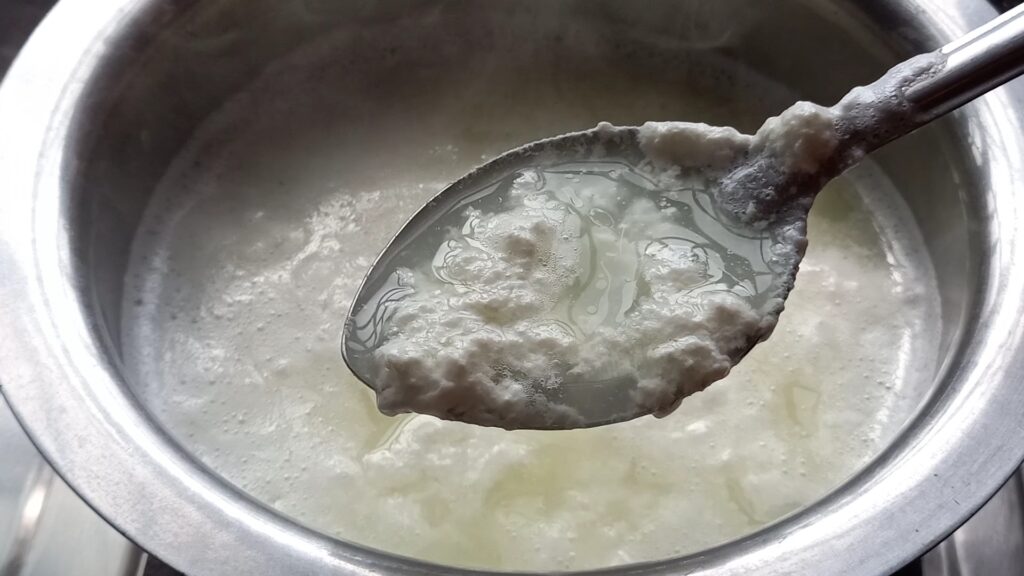 After that take a strainer or colander. Place a thin cotton cloth and drain the chena from water.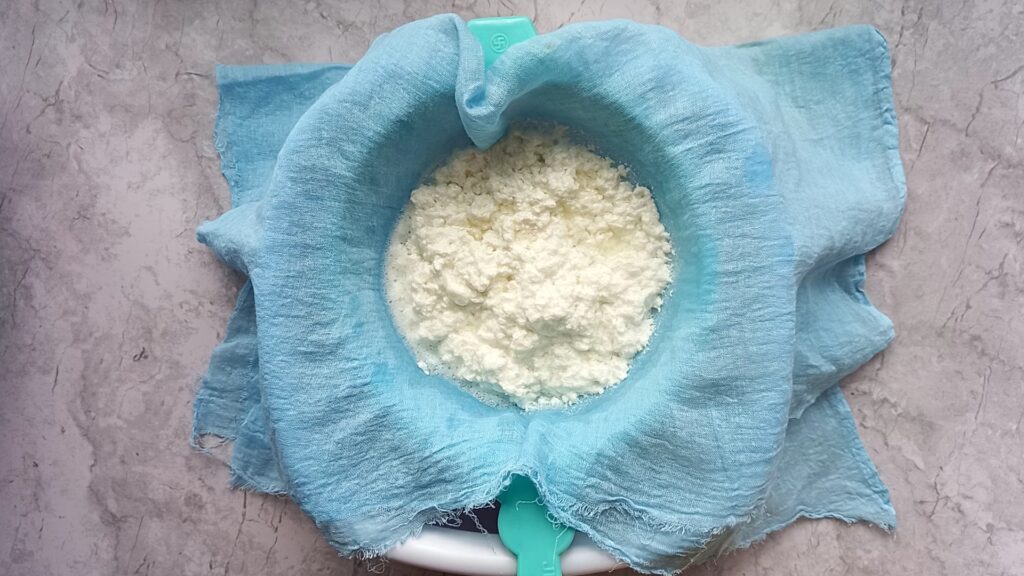 Then squeeze the excess water, we do not want any water in the chena. The chena must be moist but not having dripping water from it. And the texture of the chena will be moist and crumbly. Then your chena is perfect.
Now rinse the chena with plain cold water to remove the sourness of lemon juice.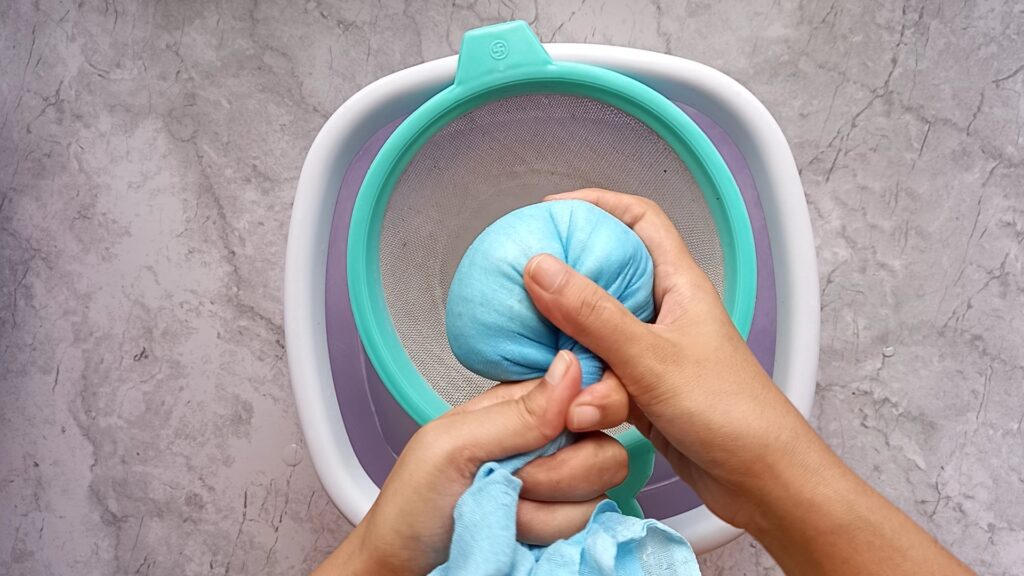 Remove it from the cloth and crumble it. If not, add more lemon juice to curdle the milk. Now mash them for 1 to 2 minutes.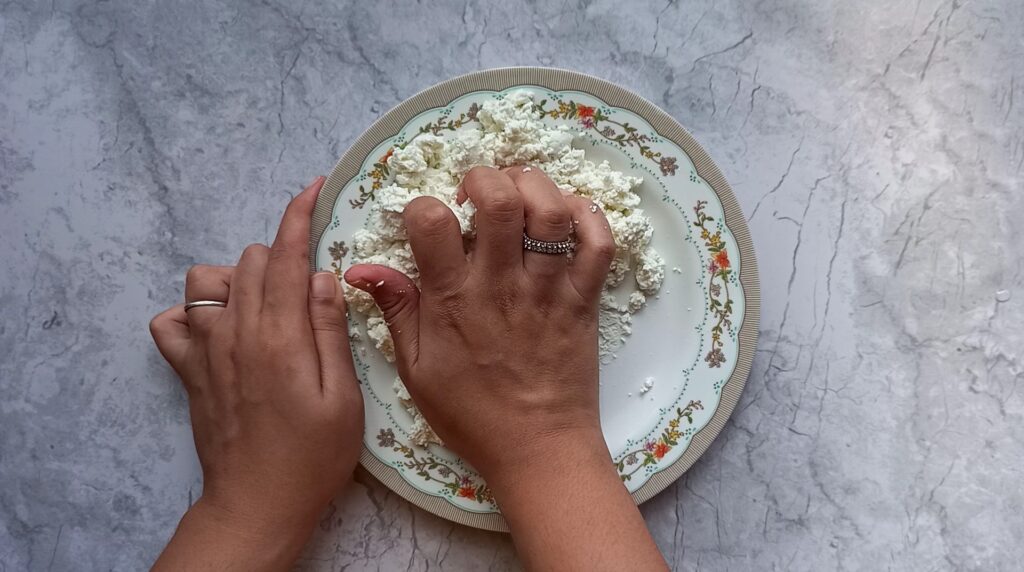 And set them aside. Do not over-mash the chena.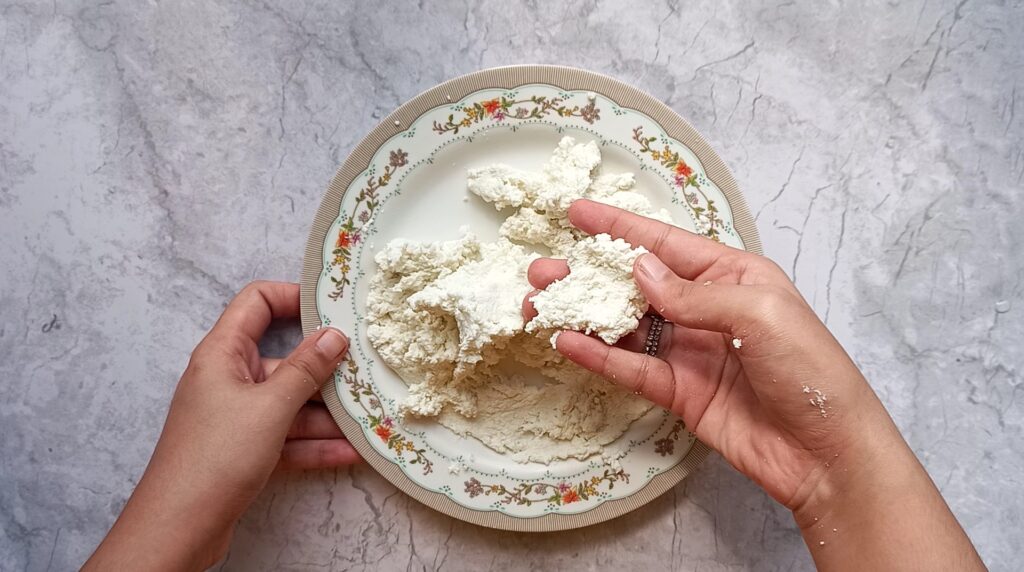 Now take a kadhai or any heavy botoom pan. Add 500 to600 ml milk. And cook them on high flame.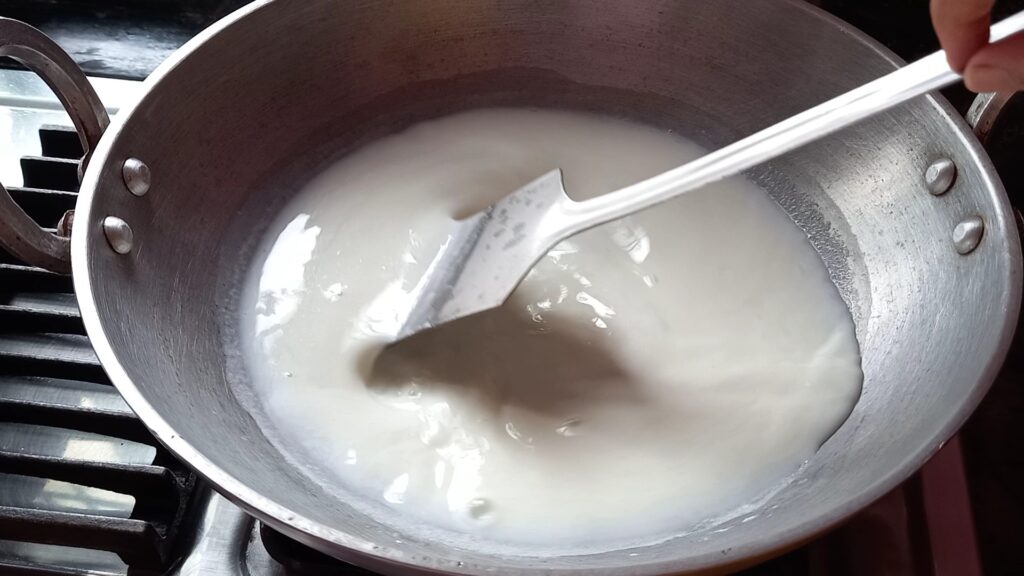 After one boil, keep stirring and cooking the milk on medium to high flame. We have to reduce the milk and it takes 25 to 30 minutes.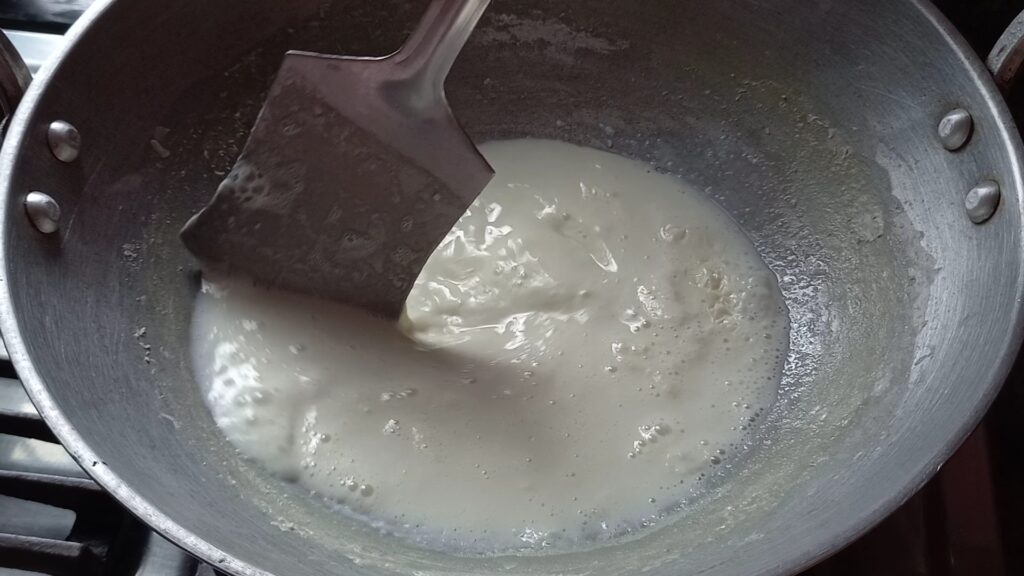 Add sugar and again cook them.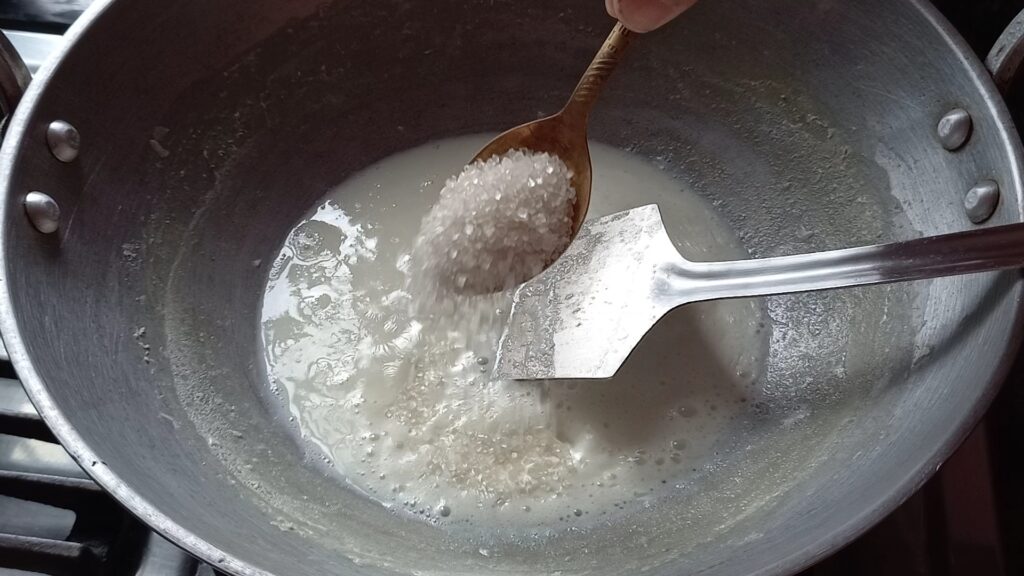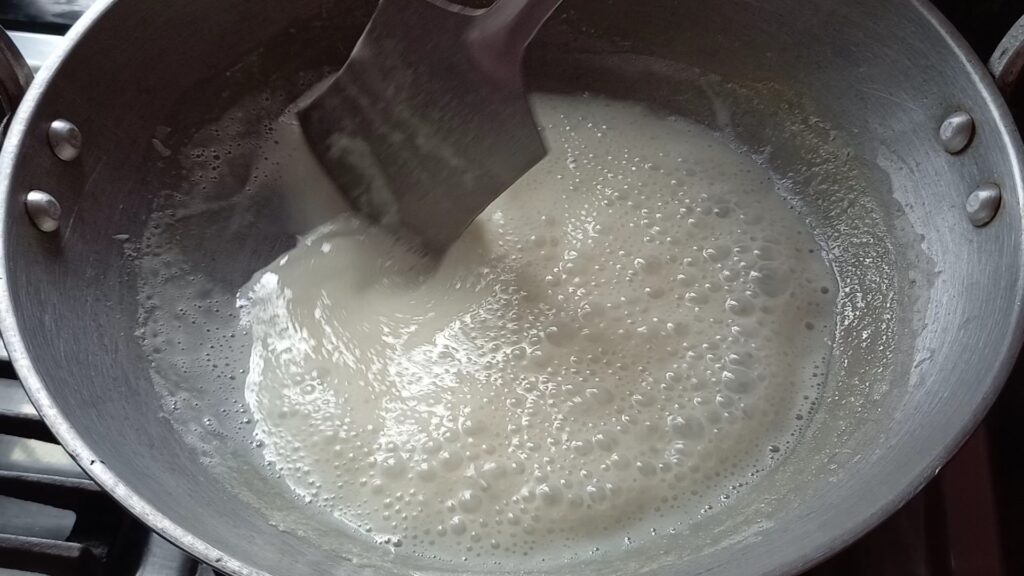 When the milk is reduced and it looks like this.
Turn the flame on low. Here you can use condensed milk in place of reduced milk. so go with your preference.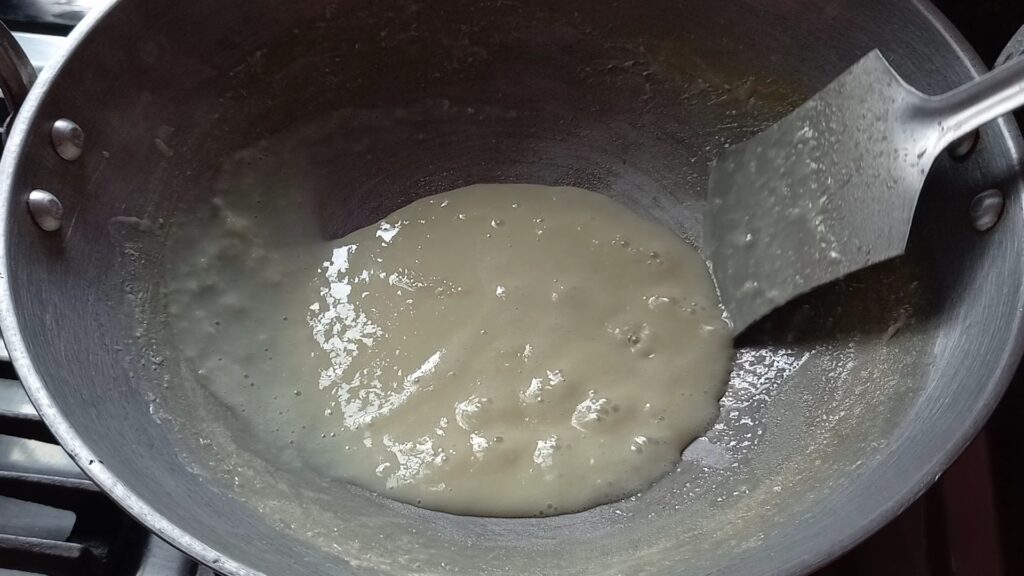 Add chena into this. Mix well.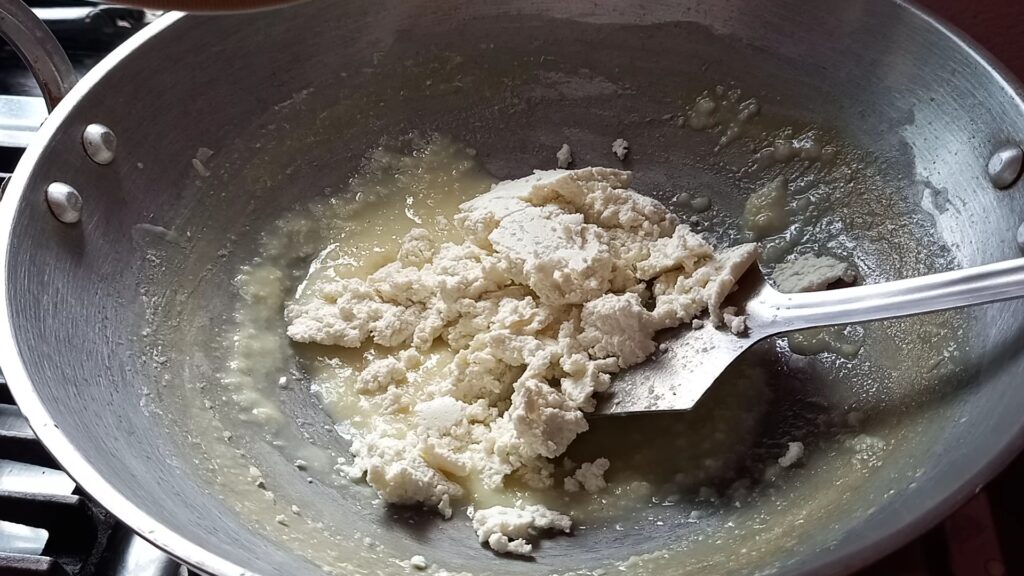 Now turn the flame on medium and cook it for 1 to 2 minutes.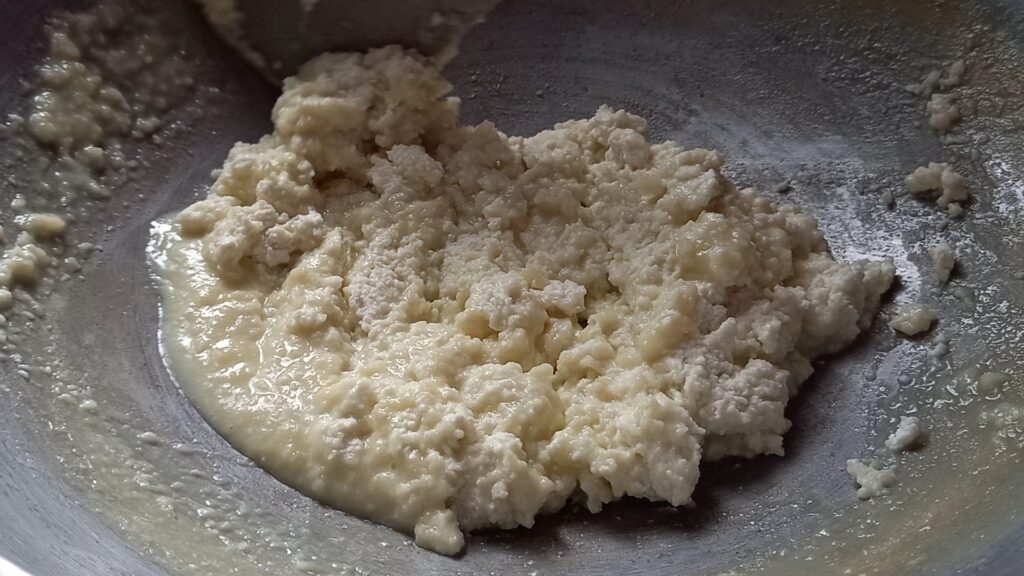 When it looks a little bit wet and dry. It is ready to set. Turn off the heat.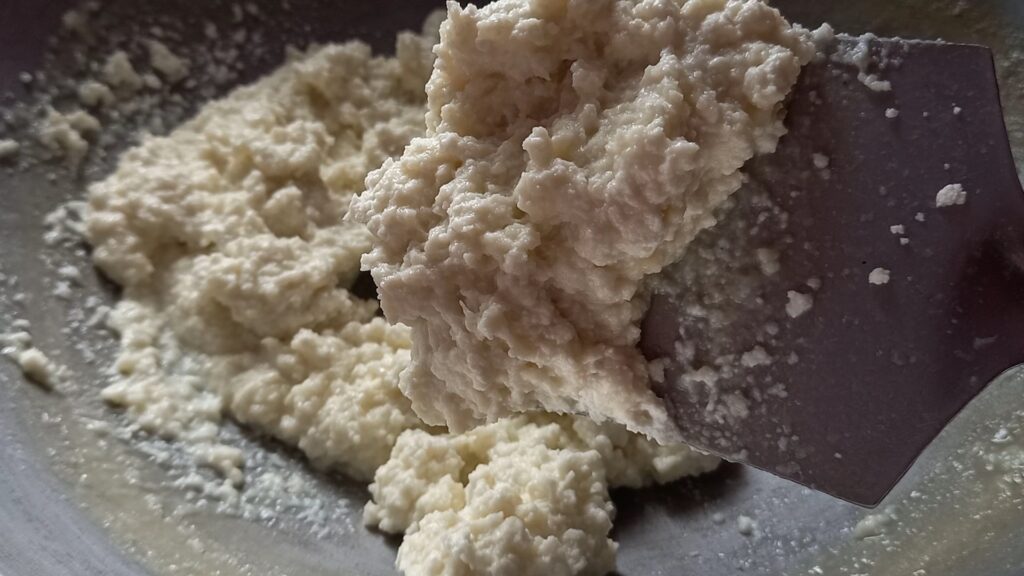 And keep this in any tray or box. Now leave it for 1 to 2 hours.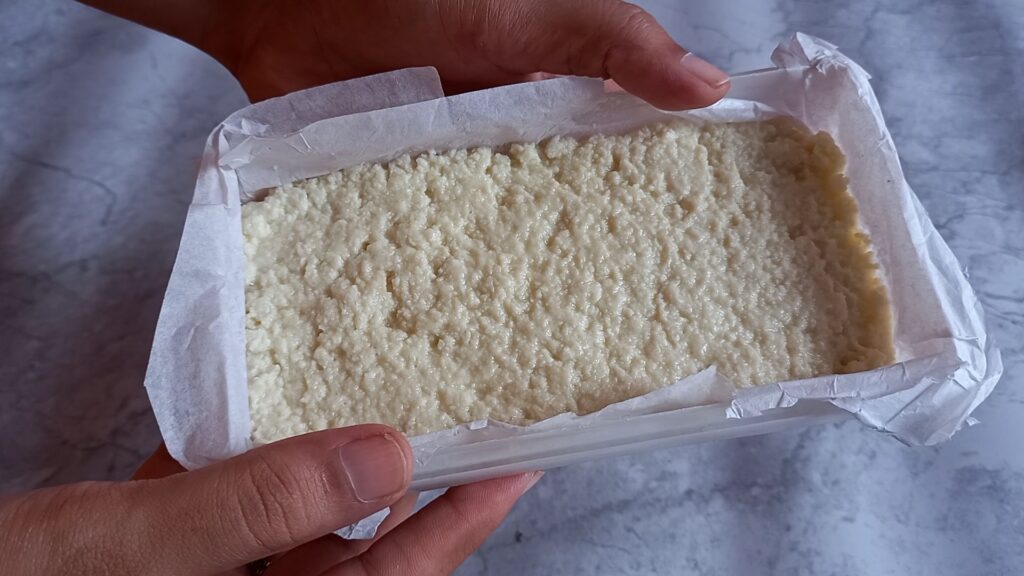 After that garnish it with some chopped nuts and cut them into small pieces.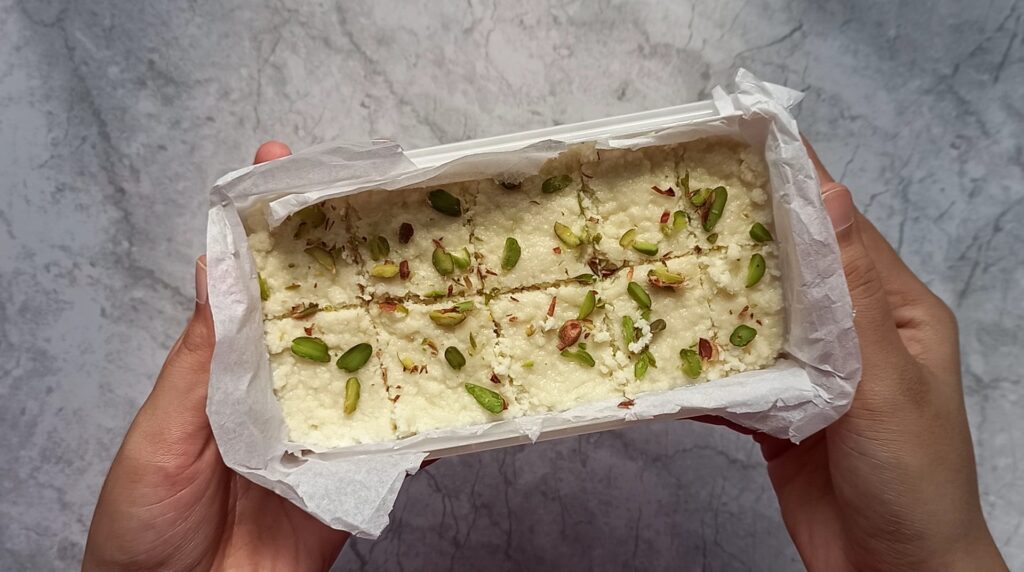 kalakand is ready to serve. The texture of this sweet has to be grainy, creamy, and moist. You can store this for 4 to 5 days in the fridge.