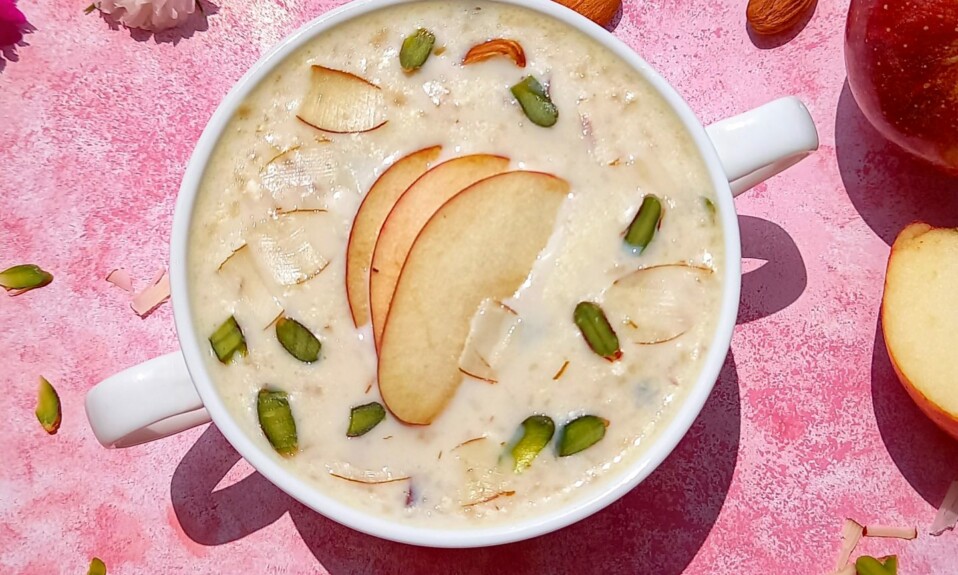 Apple kheer | How to make apple kheer | Learn how to make apple kheer with step-by-step photos and video. From today, Navaratri begins with a lot of joy. Navaratri is a Hindu festival that spans nine nights. Navaratri is a Sanskrit word in which, Nava means nine and Ratri means night. it is one of the most popular festivals in India and many of them start fasting during these auspicious days. So this recipe is very healthy and nutritious for them. But you can also make this kheer as a bhog. Apple kheer is milk-based kheer cooked with grated Apple. For this recipe, we are using pink lady apples. It is creamy and melts in your mouth. Kheer is made all over India.
What is kheer?
India has a wide range of kheer recipes. This Apple kheer is one of them. A traditional kheer is a combination of milk and rice. You can also know them as rice pudding. The best part of the kheer is its simplicity hence it is so yummy that you can not control yourself to eat a full bowl of creamy pudding.
Apple kheer(Satvik food)
But this Apple kheer or Apple pudding is a little bit different from the traditional one yet it is also flavorful. In this recipe, we are using Apple instead of rice. Or, we all know that the Indian festive season begins with this Navaratri. Yes, I am talking about Durga Puja, Diwali where most of them are fasting. So if you are looking for some satvik food then this is perfect for you. Satvik food is that food in which we are not using any kind of grains or onion and garlic. In this recipe, we used nutritious apples and milk has a good source of protein. These all give you the strength to do your fasting well. It is also very nutritious for babies. Scroll down for the full recipe.
I also want to add some recipes here. You can also check them…
Tips for making Apple kheer
Always use full-fat milk because it gives a creamy texture to the kheer. Do not use skim milk for any kheer recipe.
Use sweet apples for this Apple kheer. The main ingredient of this kheer is an apple that's why to use good quality sweet apples.
While adding sugar make sure that adjust them as per your taste or it also depends on the sweetness of the apples.
Do not mix warm milk and apples.
Use good quality Ghee or clarified butter. It gives a nice aroma to the kheer.
Use a little bit of green cardamom for taste. You can also avoid them if you don't like them.
INGREDIENTS
2 Apples peeled and grated
800 to 900 ml milk
2 to 3 tablespoon sugar
1/2 tablespoon ghee
1 green cardamom
Some nuts chopped
| | |
| --- | --- |
| Cooking time | 1-hour |
| servings | 3 bowls |
How to make Apple kheer?
Take some apples. You can adjust the quantity as per your preference.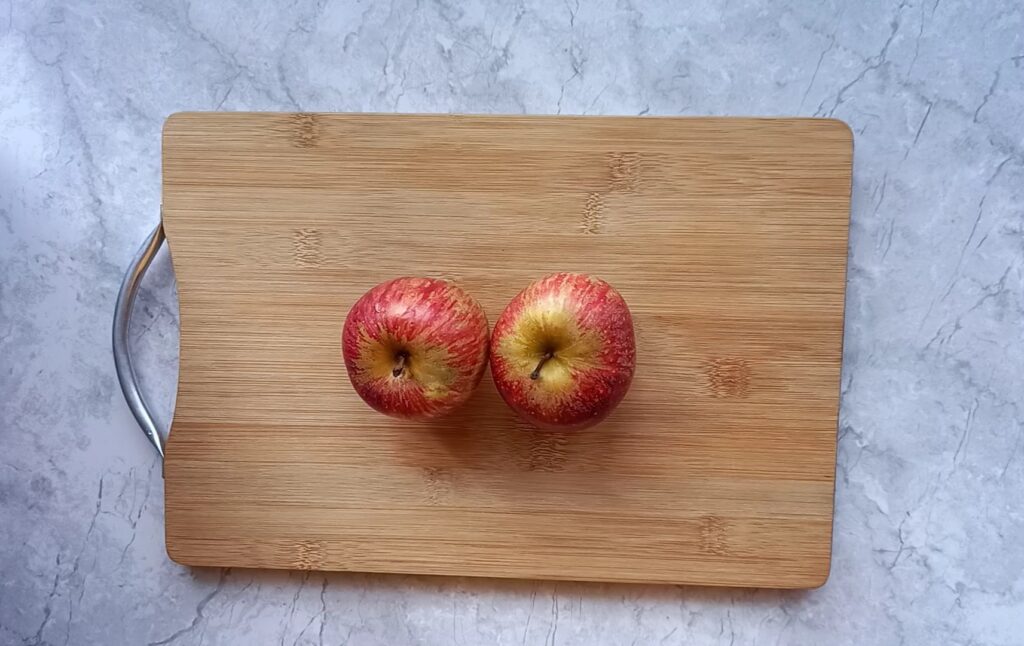 Wash them and peel the outer skin of the apple.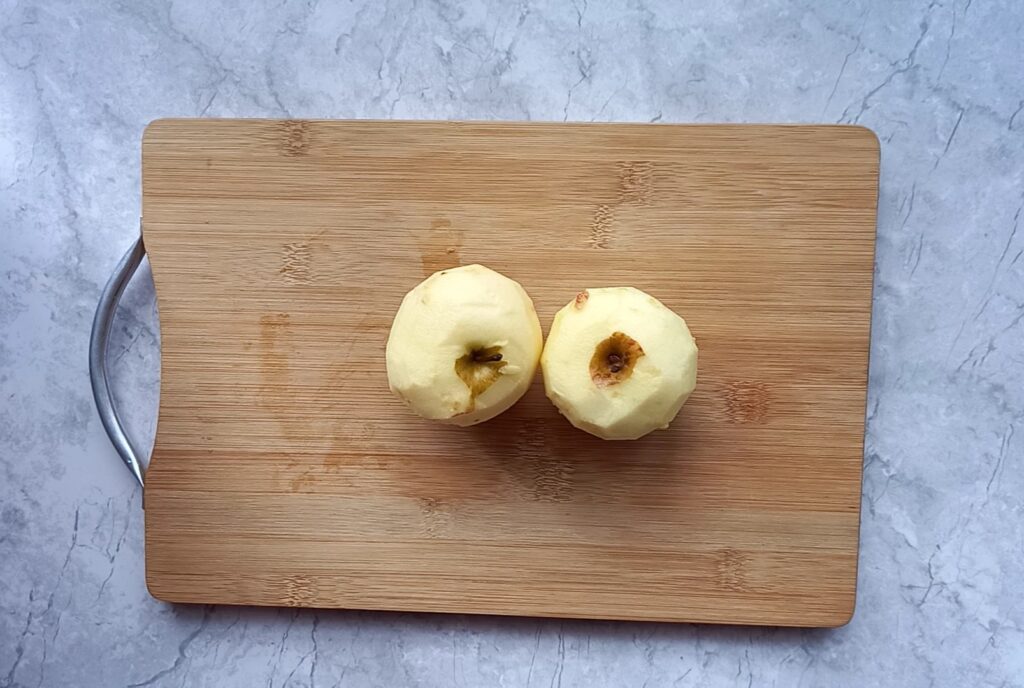 After that grate them with the help of a grater.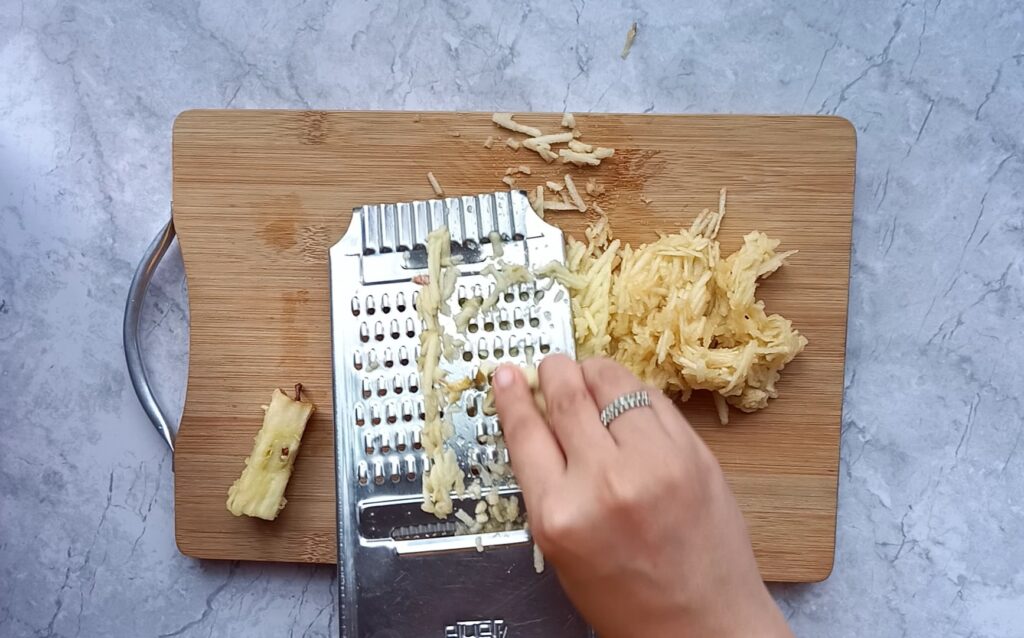 Take a pan and add grated Apples. Turn on the heat. Cook the apple on medium to high flame for 3 to 4 minutes.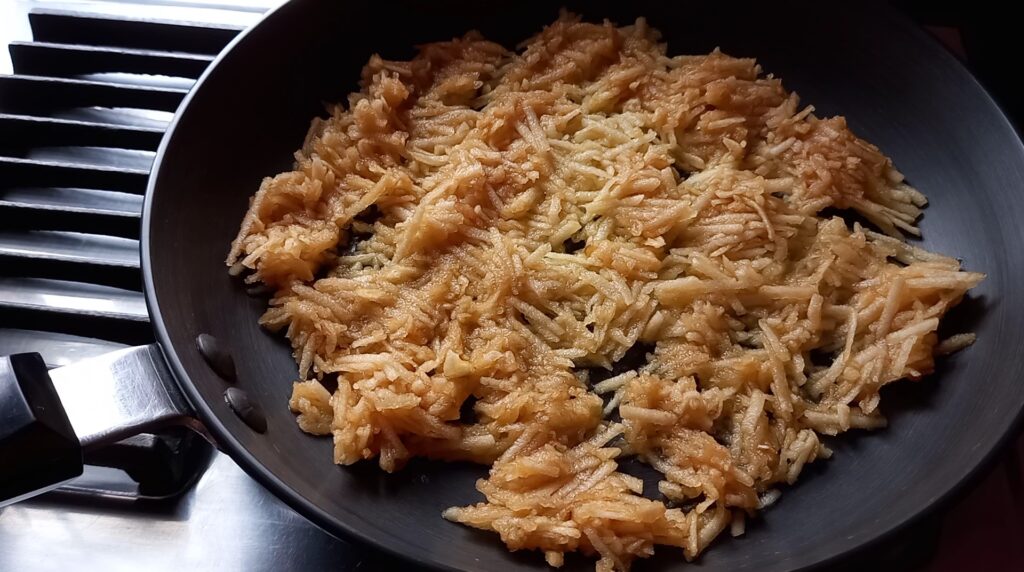 Or until it looks dry like this.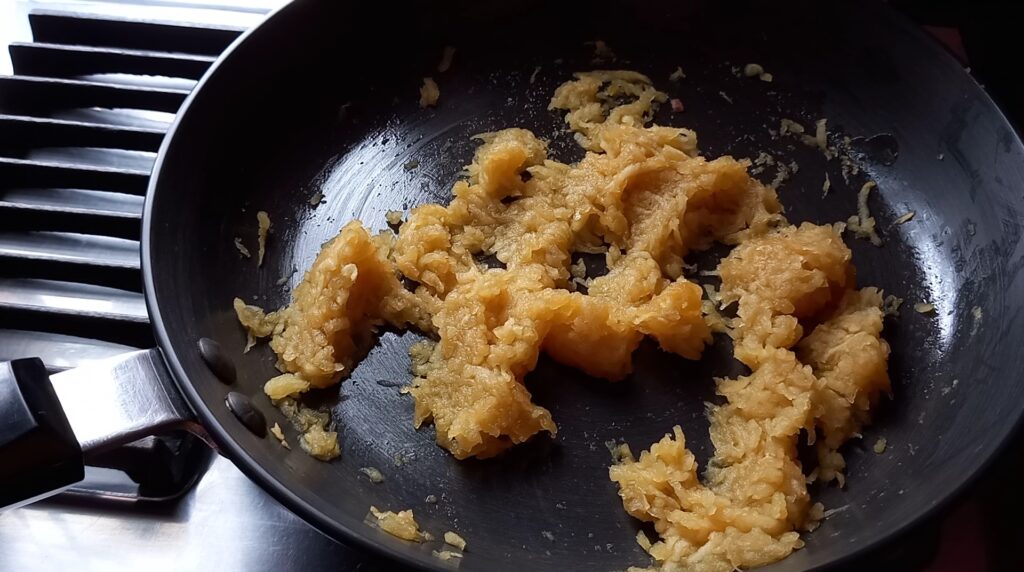 After that add some sugar. And again cook them for 3 to 4 Minutes.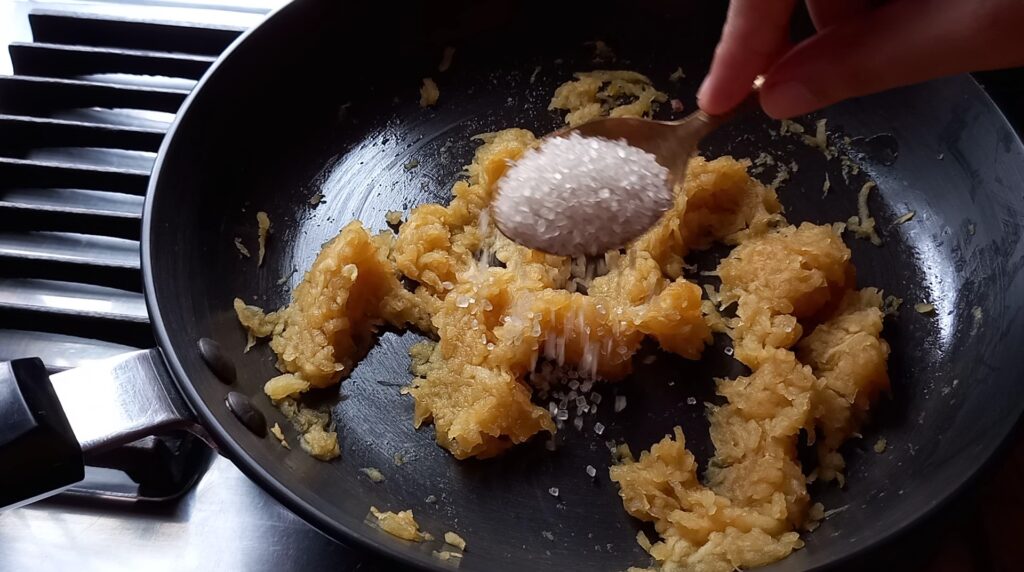 Add ghee or clarified butter. And again cook the apples for 2 to 3 minutes on high flame.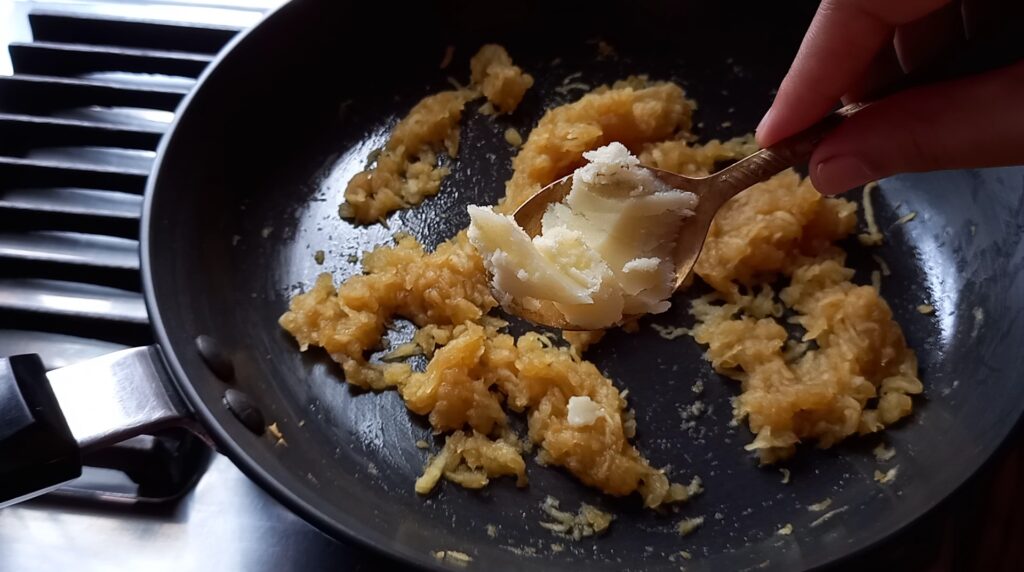 It takes almost 6 to 7 minutes. Turn off the heat. Keep this aside to cool down.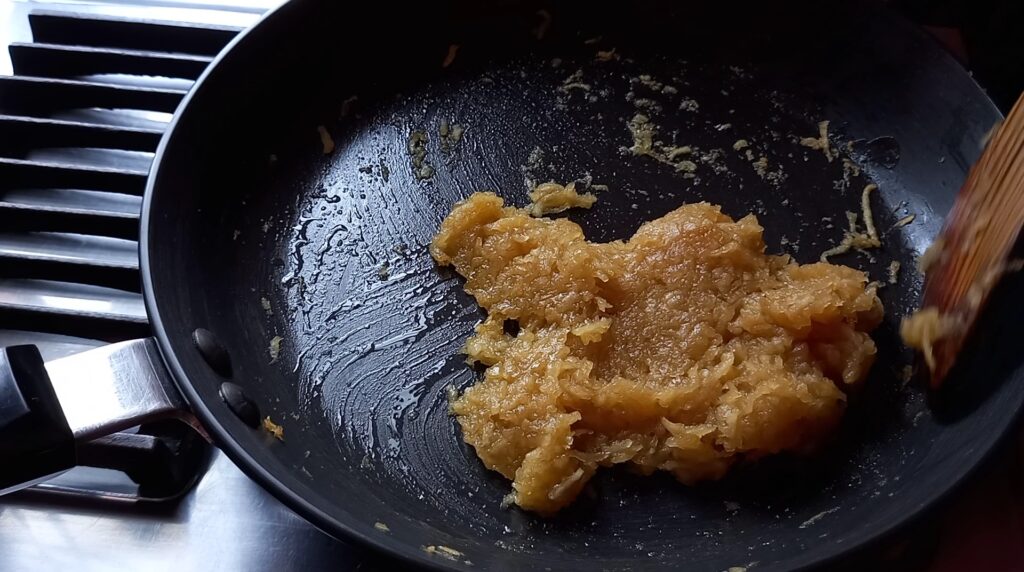 Now, take a saucepan add milk, and boil them on high flame. For about 20 to 25 minutes.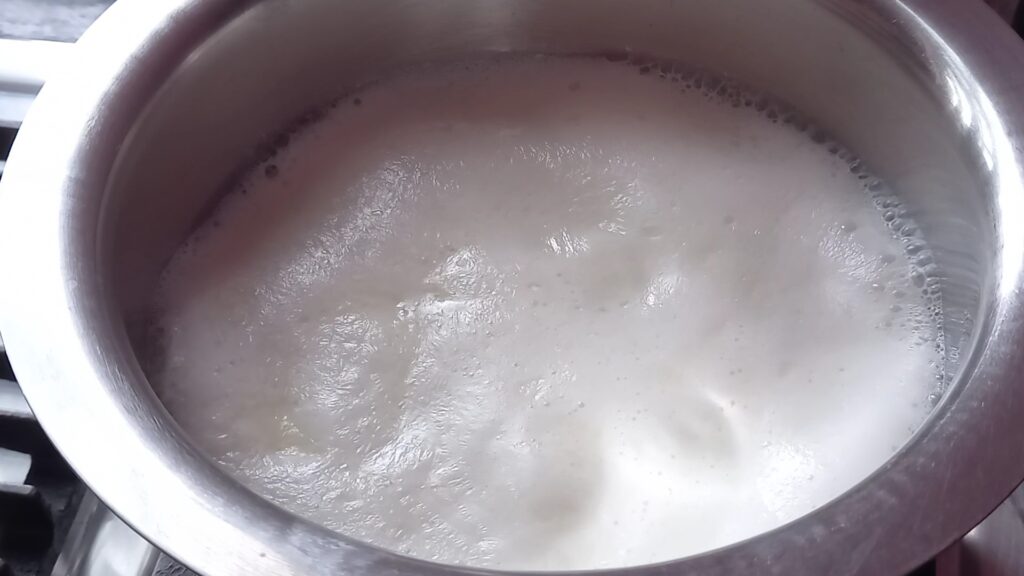 Because we have to reduce the milk 60 to 70 percents. And keep stirring.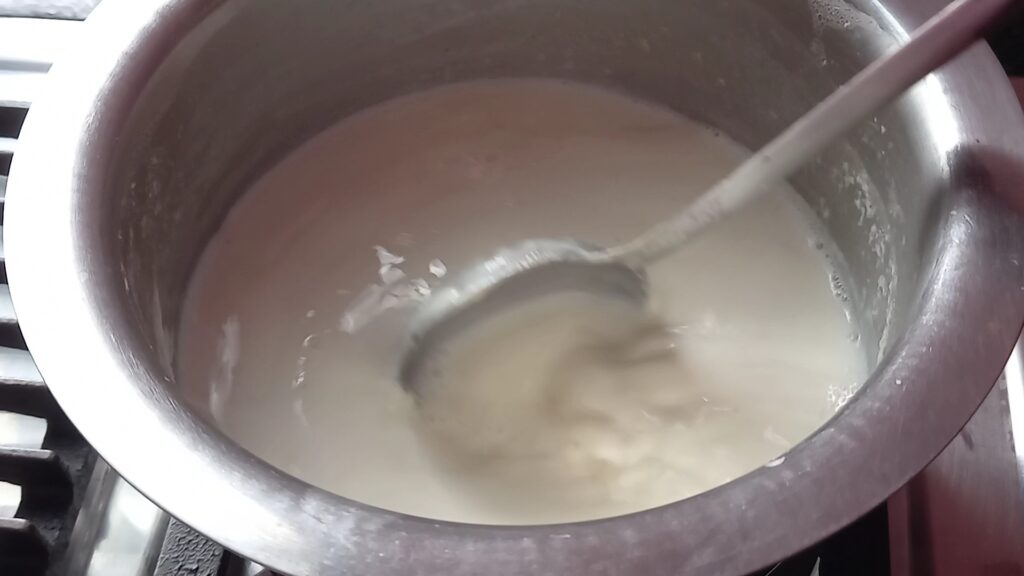 Add crushed cardamom.
After that, add 1 tablespoon sugar. You can adjust the sugar. And again cook the milk for about 5 to 10 minutes on high flame.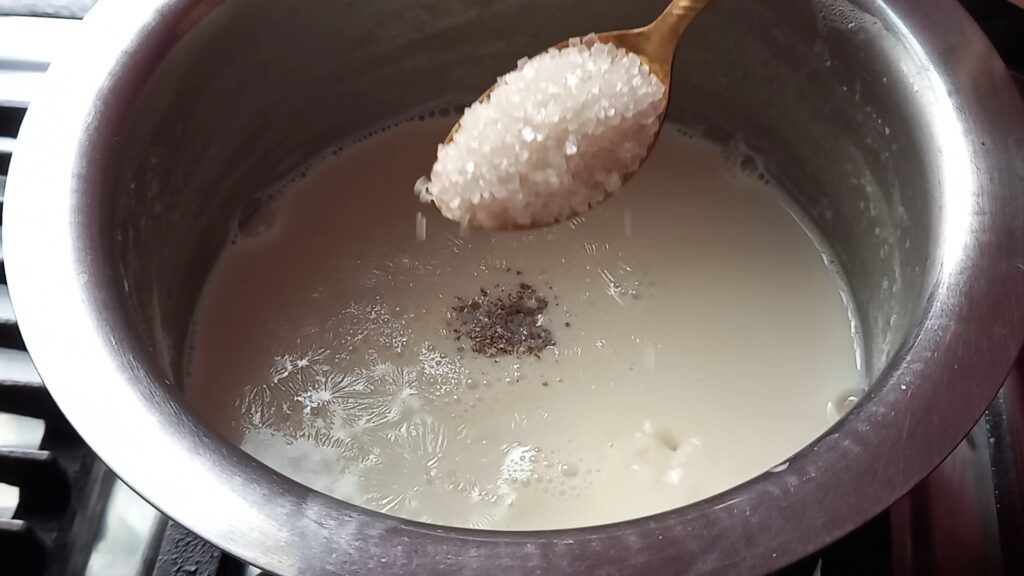 After that add chopped almonds and cashews. Cook for 2 more minutes.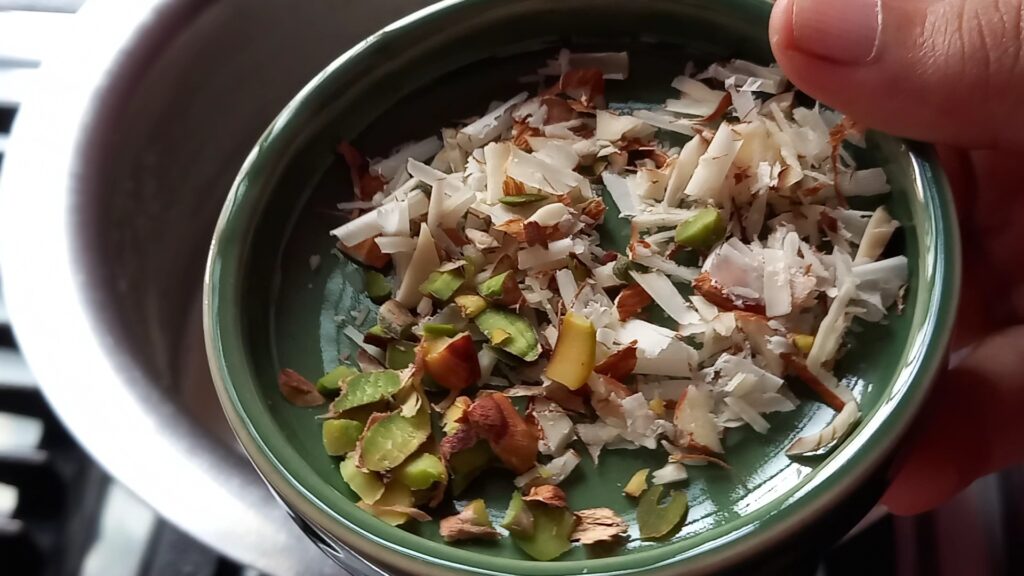 Set aside to cool down completely. Here you can see the milk is reduced and a little bit thick but not too thick.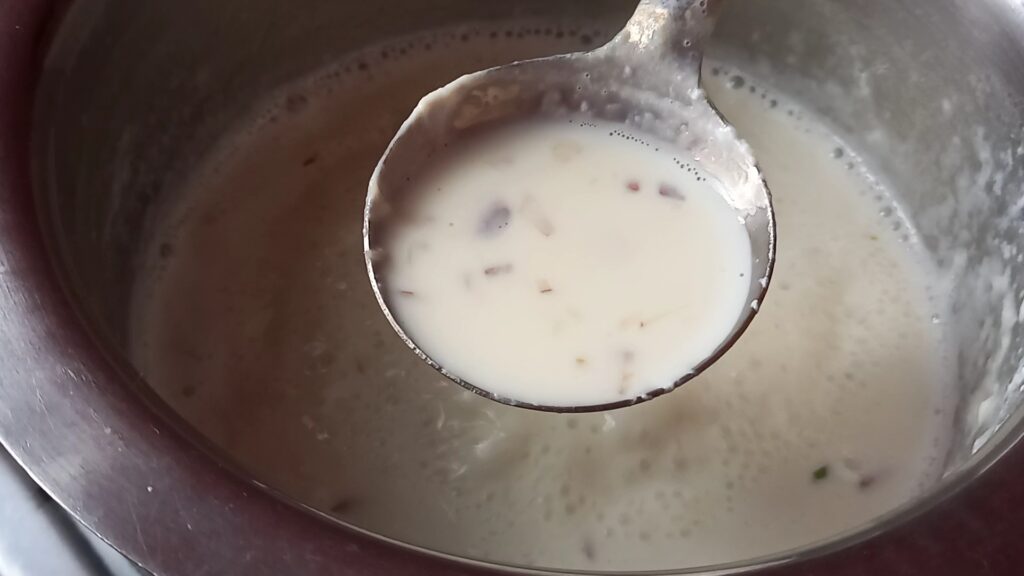 Then mix both Apple mixture and milk.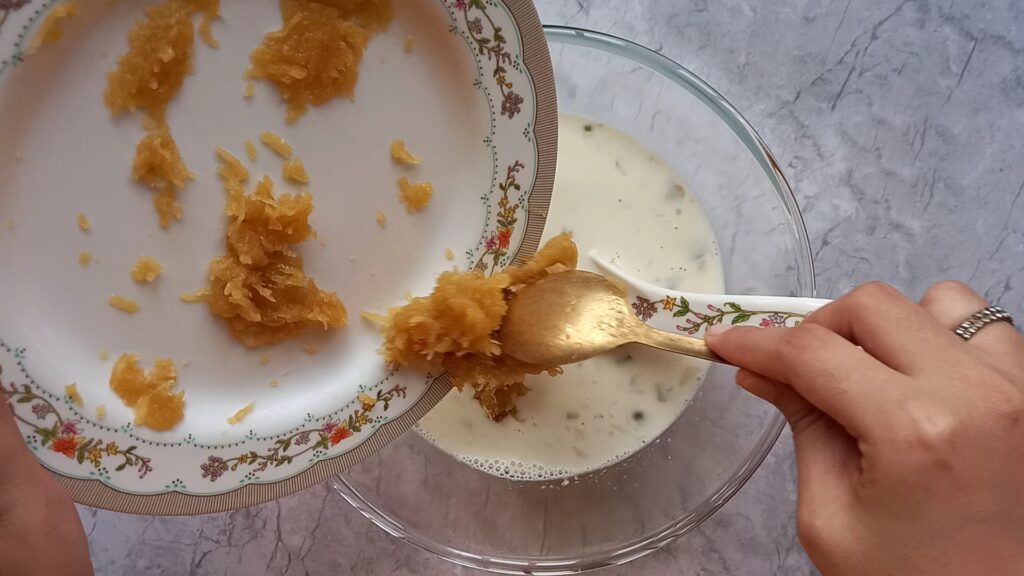 Keep it in the refrigerator for chilling. If your kheer is too thick then add chilled milk into it and adjust the consistency.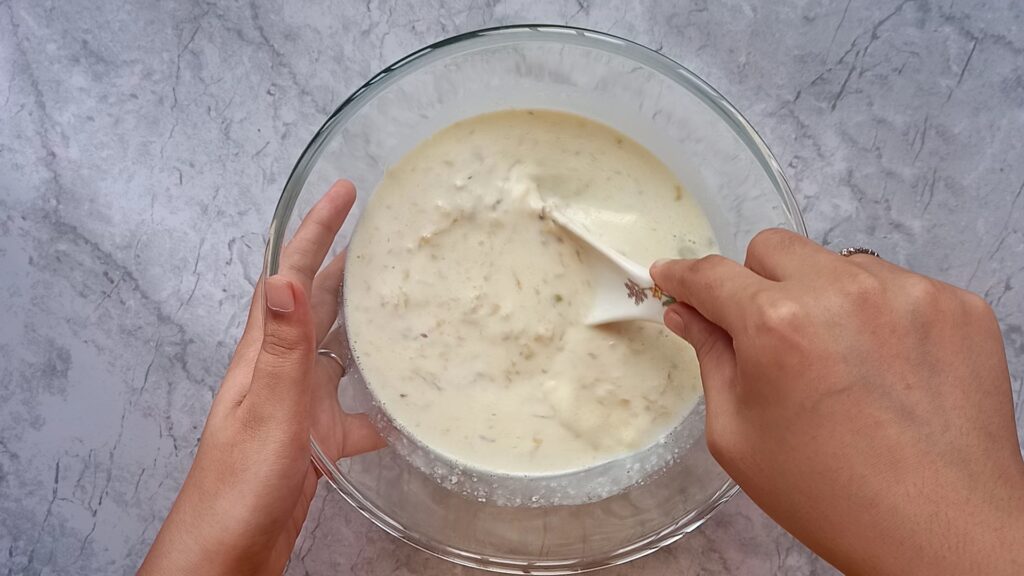 Now serve this chilled and creamy Apple kheer. You can serve this either dessert or after any meal. And HAPPY NAVARATI TO ALL OF YOU!!!