Mango ice cream will be absolutely hit for this summer. Summer comes with Mangoes and I can't stop myself to use these mangoes for making robust recipes. Without mango summer is incomplete. This recipe is super easy to make only with 3 ingredients. Yes, you read right just 3 ingredients. So without wasting time, let's go to the recipe. This mango ice-cream is rich, creamy and delicious that once you tried it you can't stop yourself to make this mango ice-cream again and again. You can check my other recipes..
For Four Servings
Ingredients
2 mangoes purred
1 mango chopped
250 ml fresh cream or whipped cream (i use 25% Amul fresh cream)
25 grams of sugar
1/2 tablespoon vanilla (optional because I don't use that in my recipe
Method
Peel mango skin and puree it .you can use the grinder for this.
Take the same grinder and put fresh cream and sugar and just mix it for 30 seconds.
Then add mango puree mix for more 30 to 40 seconds.
After that take an airtight container and keep this mixture into it and that's it your hard work is done. Let's put it into the refrigerator and lets your fridge do this work for you.
For better results leave it overnight.
You can serve this alone and also with a piece of cake or with brownies.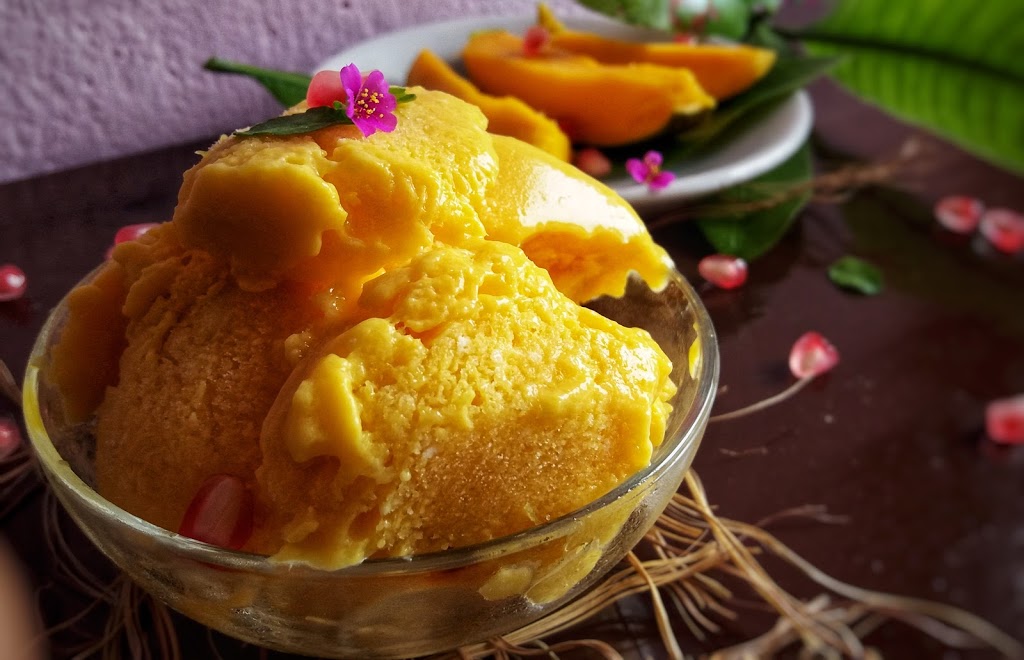 For more updates, you can follow me on my Instagram candidtreatofficialand on my Facebook page Candid Treat.