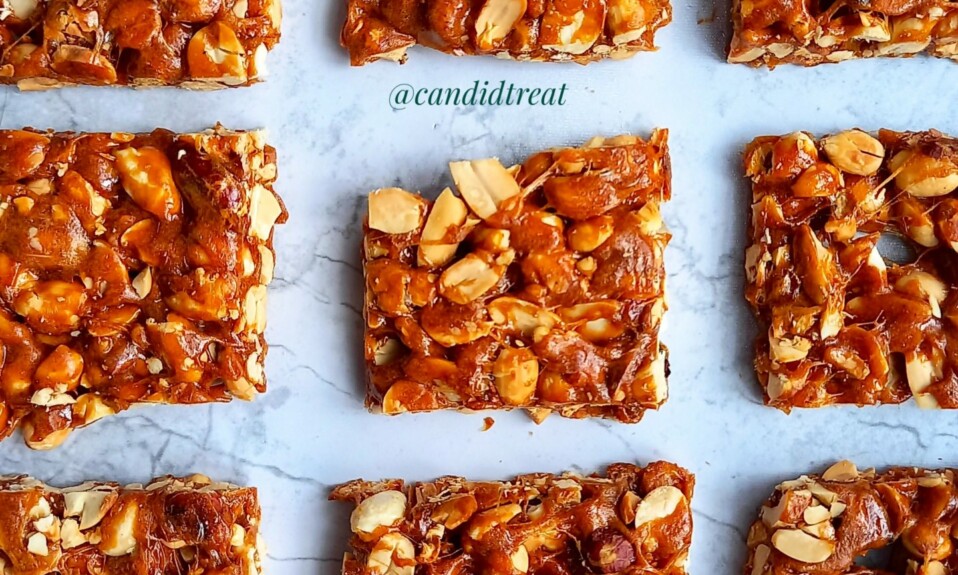 Peanut chikki | Chikki recipe | Learn how to make peanut chikki with step y step photos and video. Want to make the perfect crunchy and delicious chikki every single time. So this recipe is for you. Here I am giving you the step-by-step instructions or video tutorial. This recipe needs only 2 main ingredients, peanut, and jaggery. And it takes only 20 to 25 minutes of cooking. You can also store them for 3 to 4 weeks.
Peanut chikki
Chikki is a very popular Indian sweet candy-like brittle. And it is made with jaggery/sugar, nuts, seeds. In chikki, you can add roasted peanuts, black and white sesame seeds, almonds, cashews, mixed nuts, etc. peanut chikki is also known as gud Patti. It is mostly made during the winter season. Because it is very nutritious, gives you instant energy, and also keeps your body warm during winters.
For making chikki, it is very important to use the right kind of jaggery. You can find many different kinds of jaggery in the market. But not all kinds of jaggery works well for this recipe. If you are living in India, you can easily find the normal chakka jaggery. Or if you are living abroad, choose normal jaggery. do not use premium quality jaggery like organic, unrefined, pure jaggery, etc. because premium quality jaggery or powdered jaggery does not work well. Most of the time when it reaches hard ball consistency, it does not form a crunchy texture.
SOME OTHER RECIPES FROM THIS BLOG…
INGREDIENTS
200 to 250 grams of peanuts
160 to 180 grams of jiggery
40 to 60 ml water
How to make peanut chikki?
Take a pan. Add peanuts.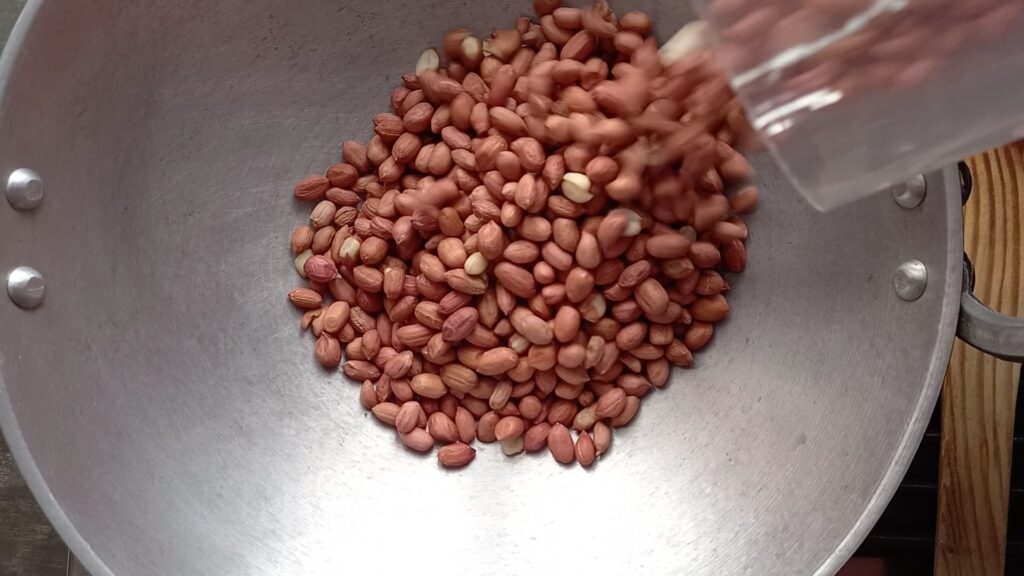 Dry roast them on medium to high flame. When it turns slightly golden in color or you can also smell the aroma of roasted peanuts. Then turn off the heat.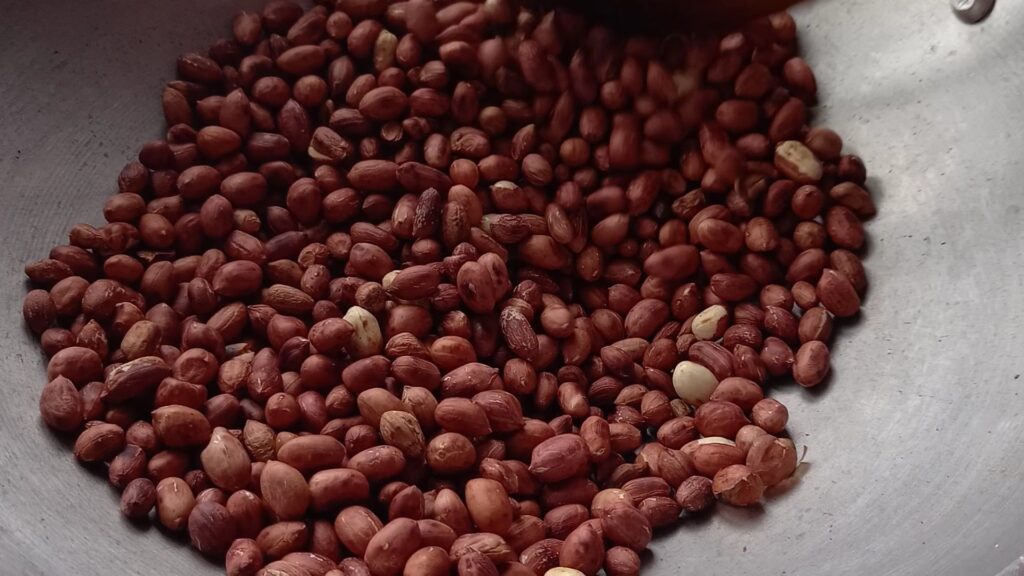 And leave it to cool down. After cooling, remove the skin of peanuts by rubbing and crushing the nuts gently. Separate the skin from the peanuts.
Now take a heavy bottom pan or kadhai. Add water.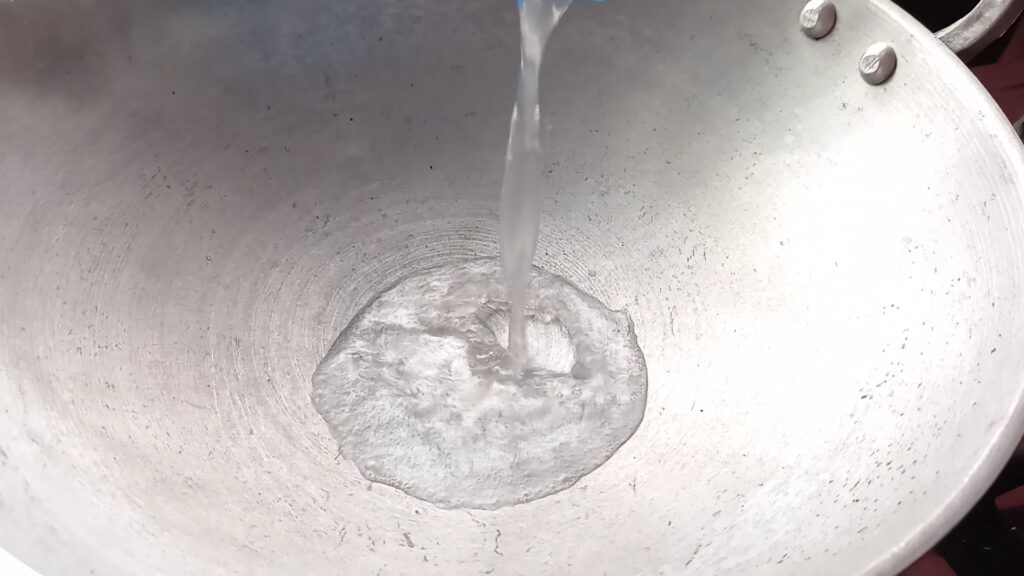 Then add jaggery.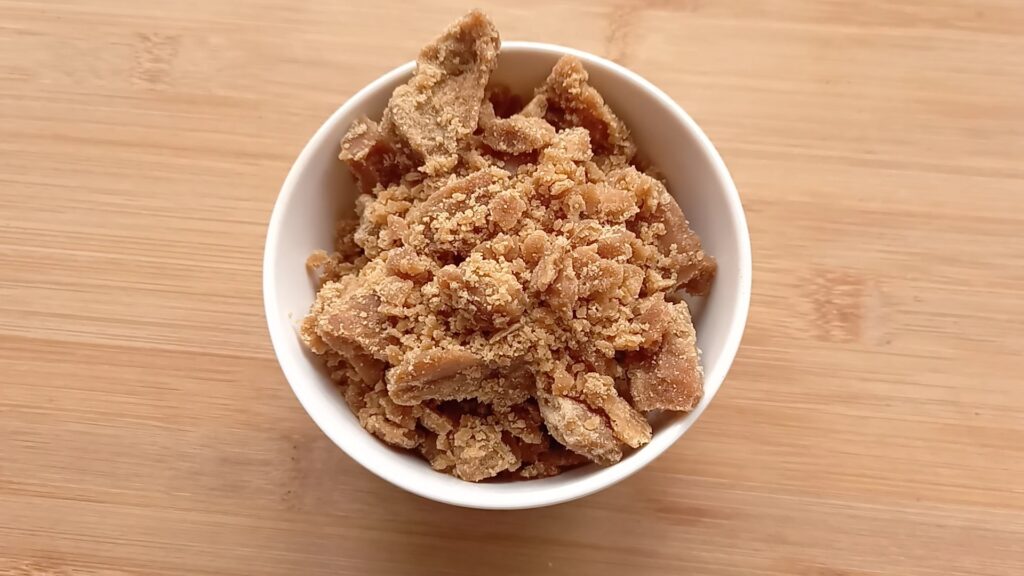 Melt the jaggery on high flame. Now cook them on high flame and stir well. Here you can see the big bubbles in the syrup.
Cook them until the big bubbles turn into tiny bubbles. It may take 10 to 15 minutes. But make sure to keep your eyes on it. When it looks like this(tiny bubbles) turn the flame on low.
Take some water in a bowl. Add a small drop of jaggery and check them after 3 to 4 seconds. If it forms hardball and you can easily break them into pieces. It means the syrup is ready. If not, cook for 1 to 2 minutes more.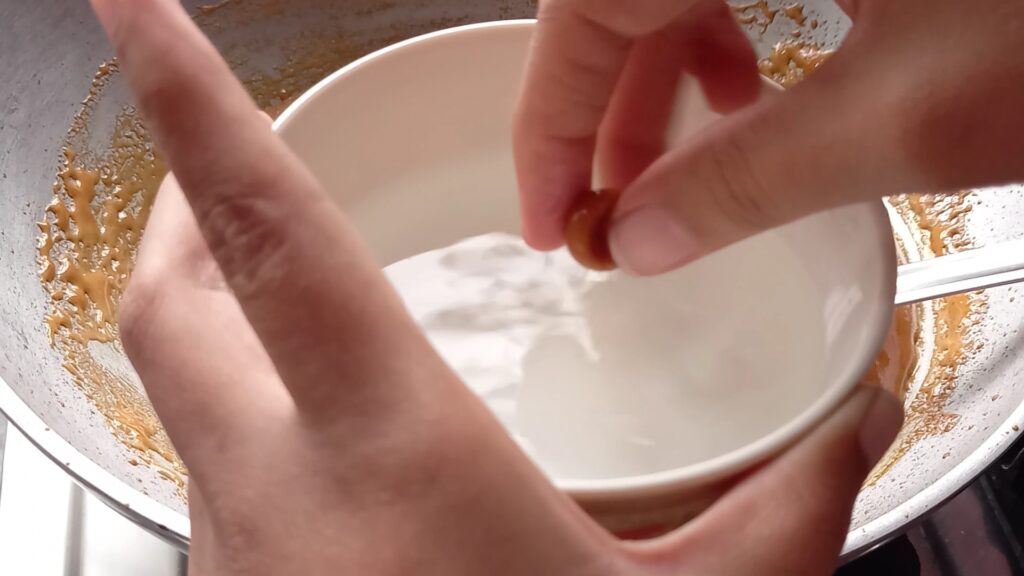 Now add peanuts. Mix well on low flame. Here, you have to grease the surface, rolling pin, and knife with some oil before pouring the mix on the surface. So do this step before preparing the syrup or meanwhile.
Now immediately pour the chikki on the greased surface. Spread them well and cut them into pieces.
Leave it to cool down. Then break them into small pieces.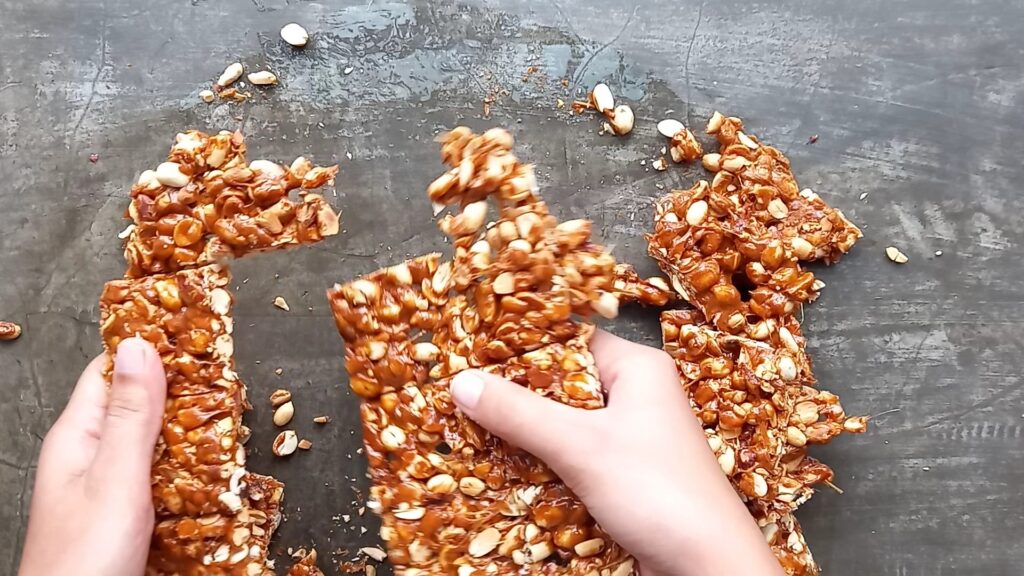 Peanut chikki is ready.