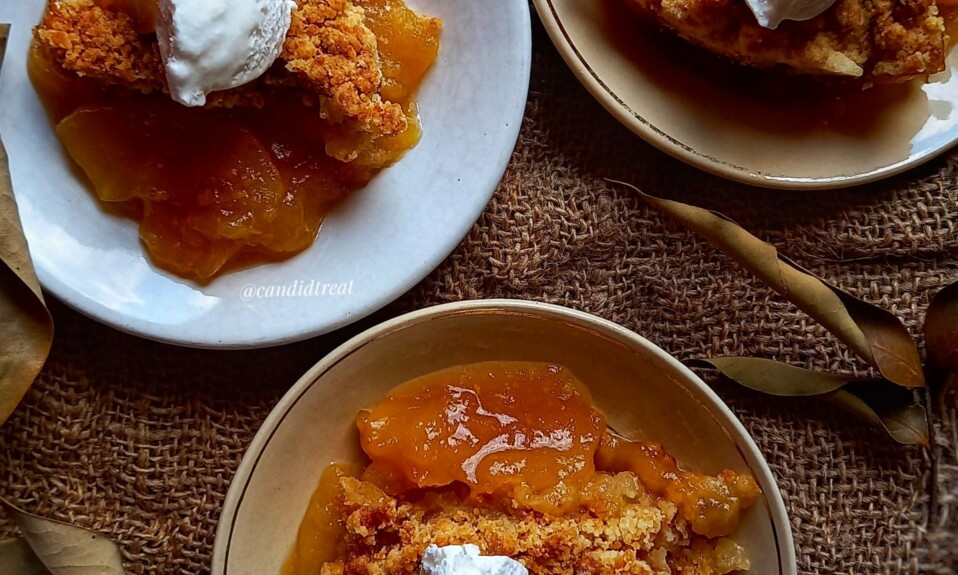 Apple Crumble | Apple Crisp | How to make apple crumble | Want to make this old-fashioned apple crumble, here are the recipe with step-by-step photos and video. Apple crumble is easy to make dessert and you need only 10 to 12 minutes for preparation. Apple crumble has a crispy and crunchy topping and a caramelized, jammy apple filling. And OH MY GOSH, it tastes so delish that you make this again and again. This is the first time that I have tried this apple crumble ( because it is not an Indian dessert and I have never tried it before) But the first time of baking an apple crumble I fell in love with this dessert. If you never try this dessert, you have to try this once. I am sure you gonna love this.
Recipe Video
In this apple crumble, you get a crisp top and a gooey, jammy filling inside a crisp top. When you eat this warm dessert with a scoop of ice cream. It tastes heavenly.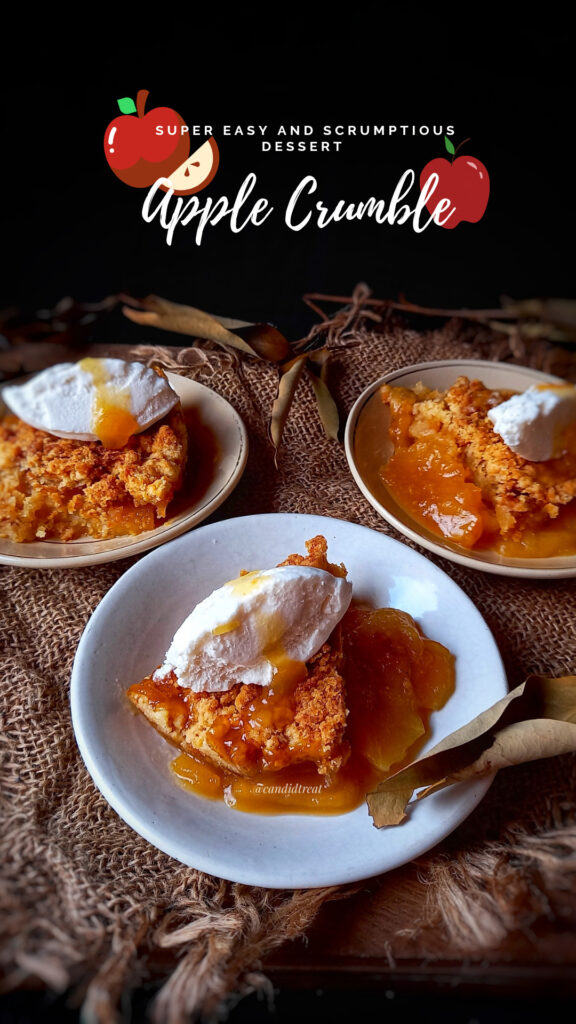 What is streusel/Crumble?
Streusel is a crumbly top that is made with flour, sugar, and butter. For this, you need flour, powdered sugar, hard butter. You have to mix them lightly with your hands to make this like a bread crumb.
Apples
You can use red apples or green apples for this recipe. green apples give you a sweet and tangy flavor. So you can use either red or green apples.
Servings
Serve this dessert warm because it tastes way more delicious than chilled. You can refrigerate the leftover apple crumble. Whenever you want to eat, just warm it for 10 to 15 minutes at 190 degrees Celcius or microwave it.
Some other recipes from this blog…
INGREDIENTS
For streusel
90 to 100 grams of refined flour
3 tbsp brown sugar
3 tbsp powdered sugar
60 to 65 grams of refrigerated butter
1 teaspoon salt
For apple filling
4 large size red apples
½ tsp salt
1 to 2 tbsp lemon juice
5 to 6 tbsp brown sugar
3 tbsp powdered suagar
½ teaspoon cinnamon powder
2 to 3 tbsp butter
2 to 3 tbsp corn starch
How to make crumb?
Take a bowl. Add flour.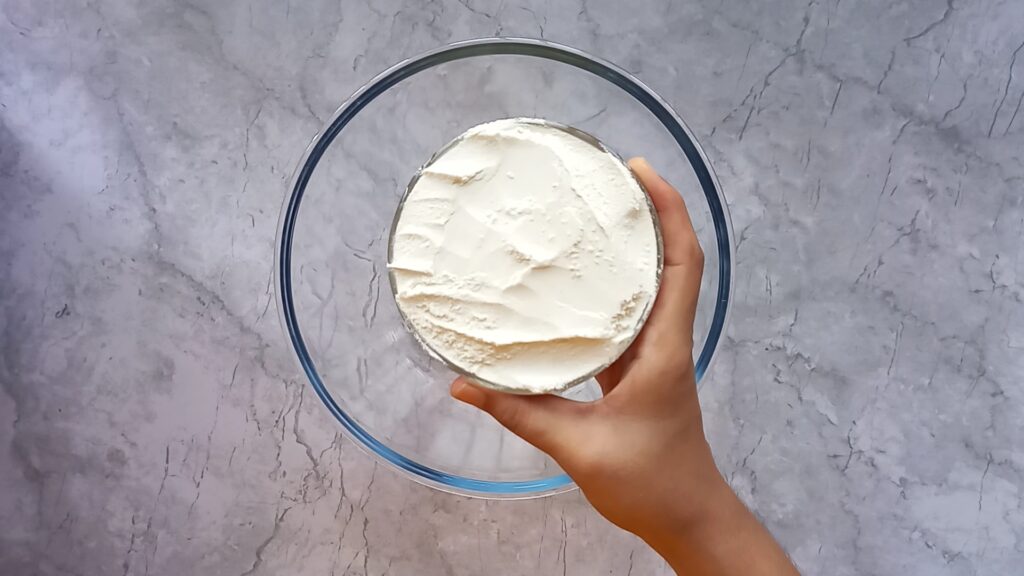 Add salt.
Add brown sugar. If you do not have this, skip this and use only powdered sugar.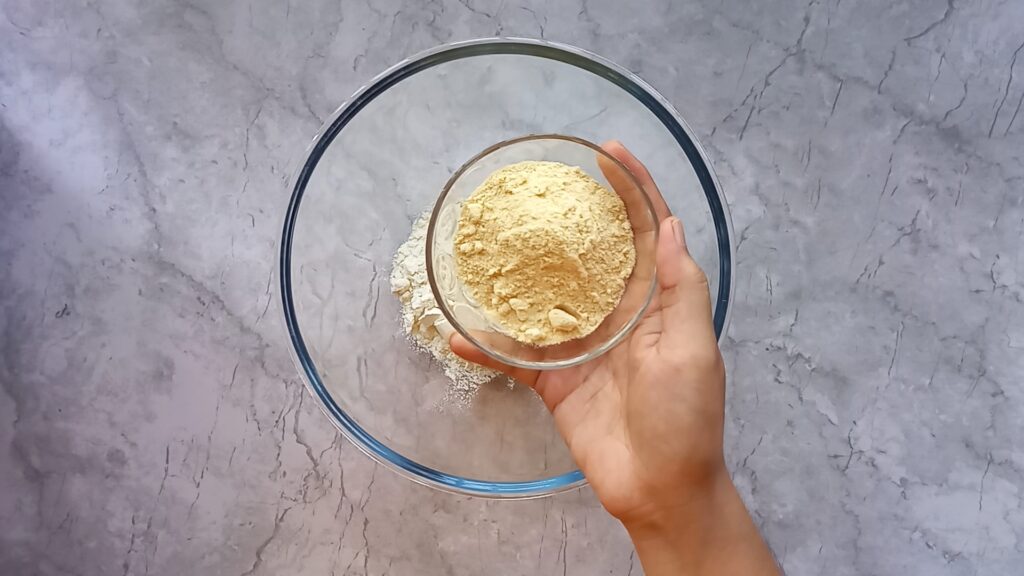 Add powdered sugar.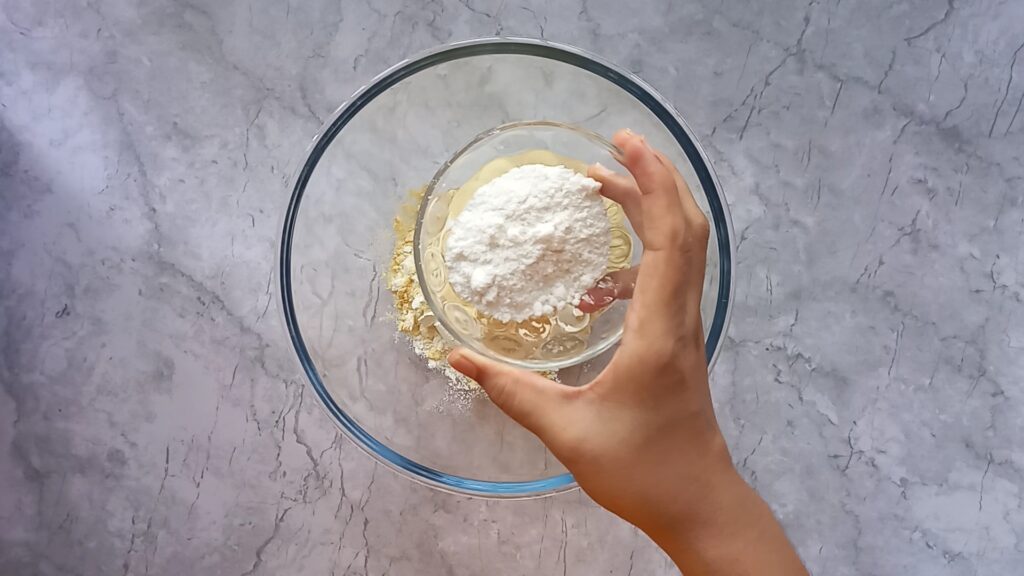 Give it a nice mix.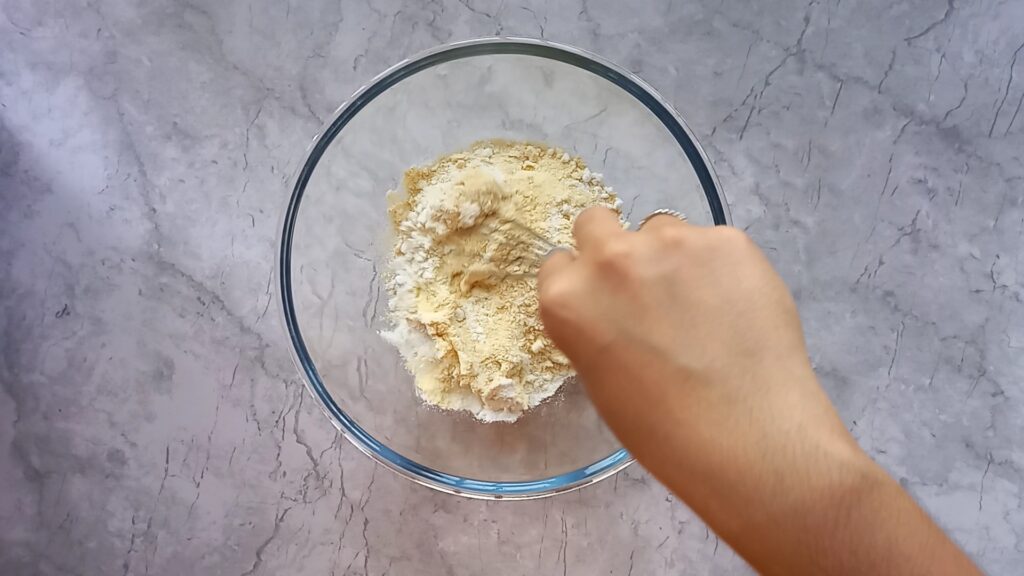 Add butter. You can use either salted or unsalted butter. Do not use room temperature butter.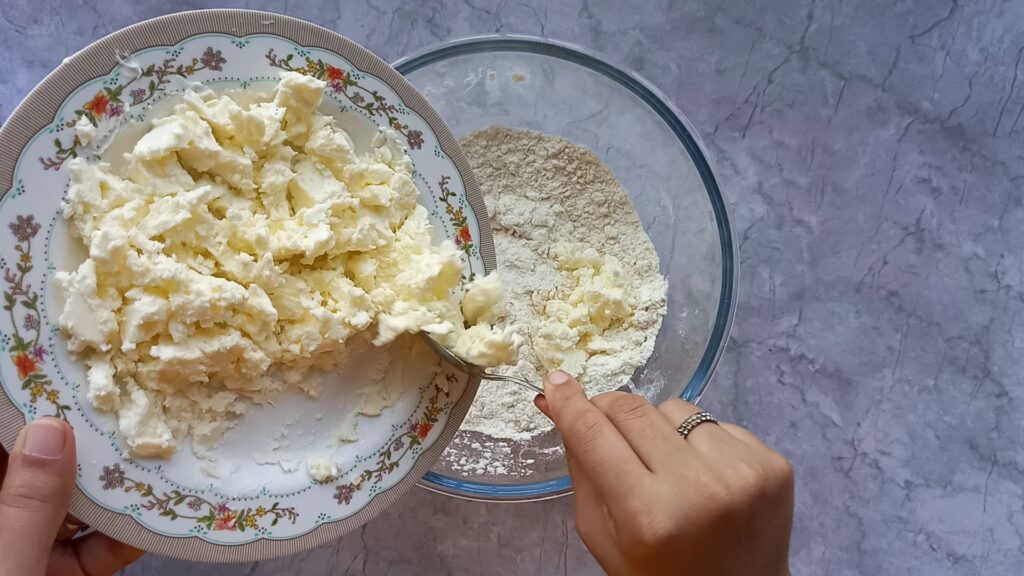 Now lightly mix the butter with flour. We want bread crumb-like texture. Here you can also use 4 to5 tbsp oats for extra crunch.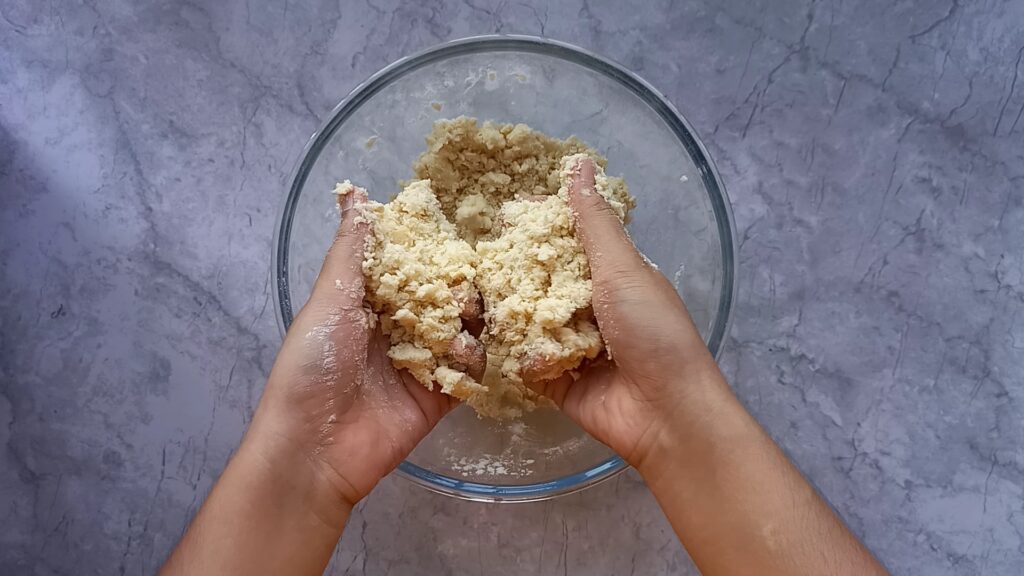 Now keep this in the fridge for further use.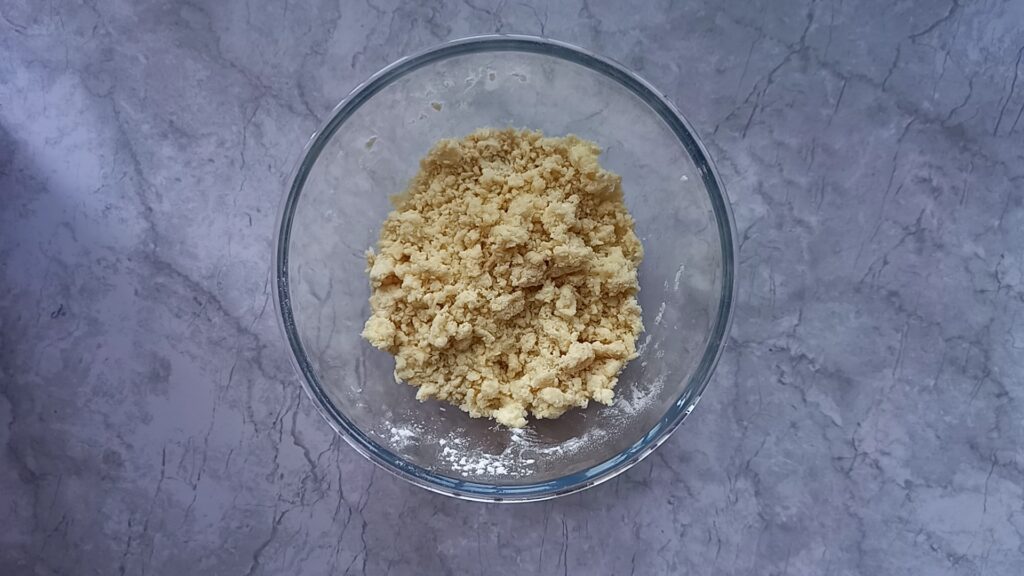 Apple filling
Now take some apples, peel the skin of the apples.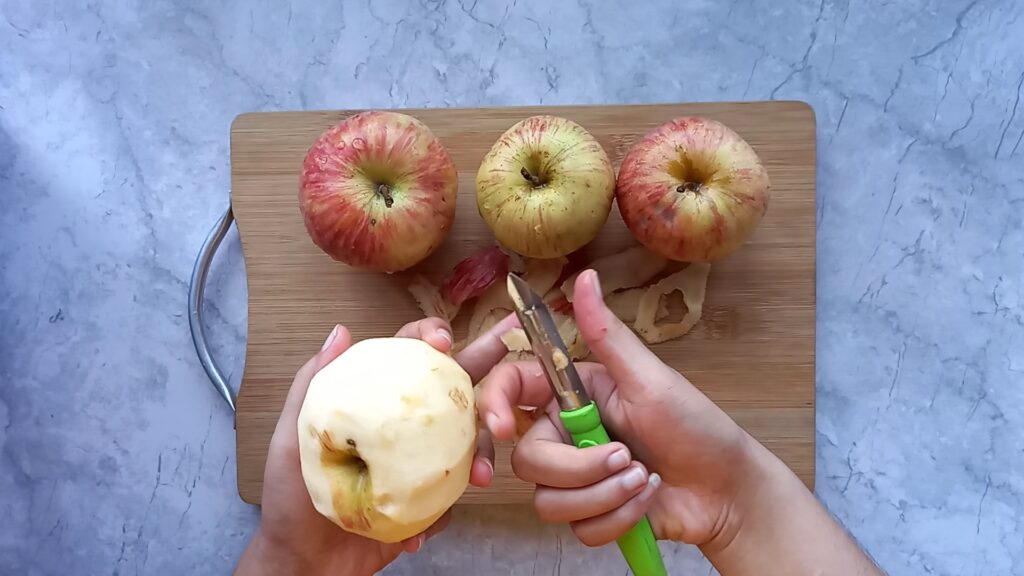 And cut them into slices. Chop all of the like this.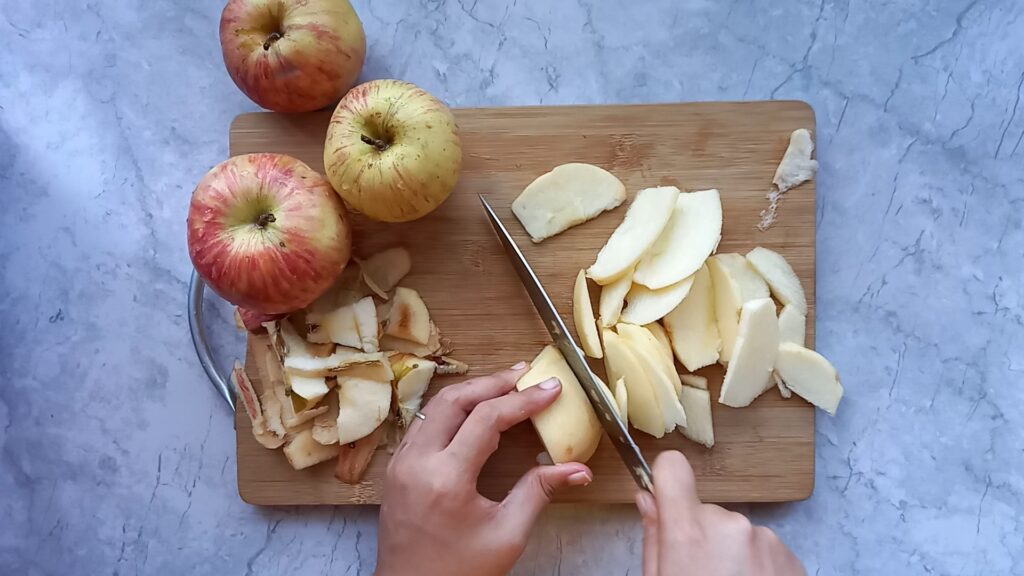 Add corn starch and coat the apples well.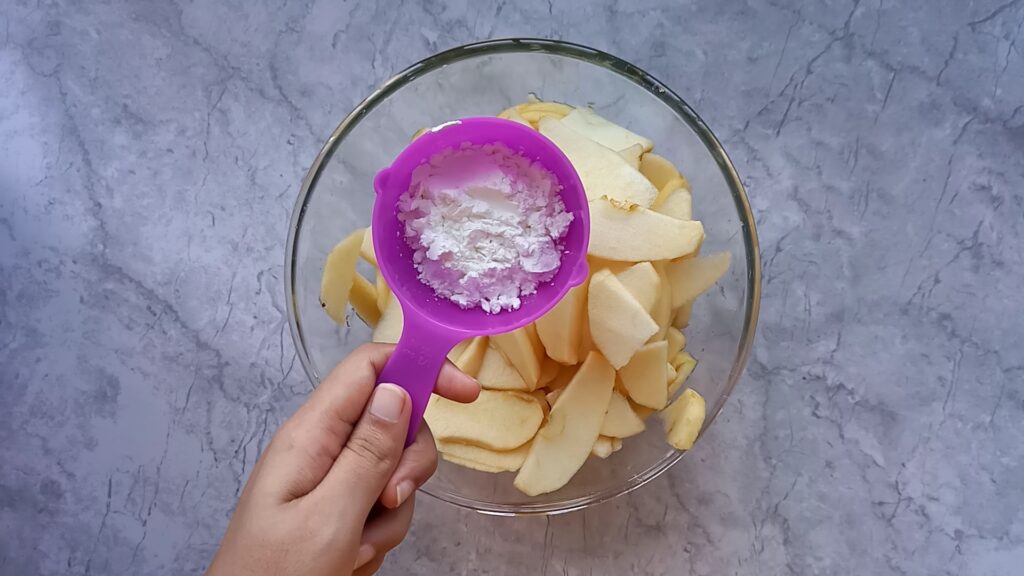 Add lemon juice.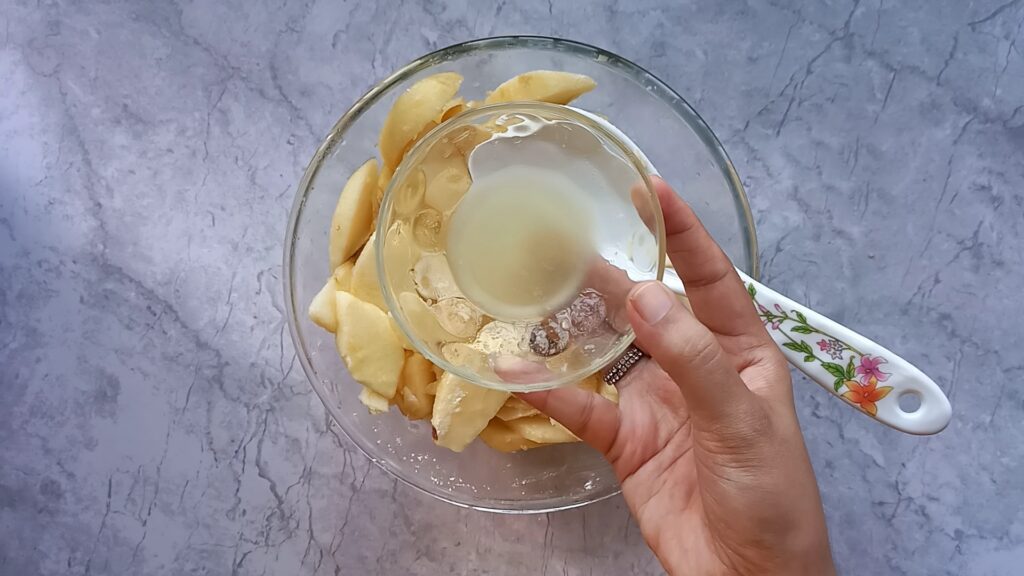 Add salt. Add brown and powdered sugar. If you do have brown sugar, only add 8 to 9 tbsp powdered sugar. Here you can add ½ tsp cinnamon powder if you like.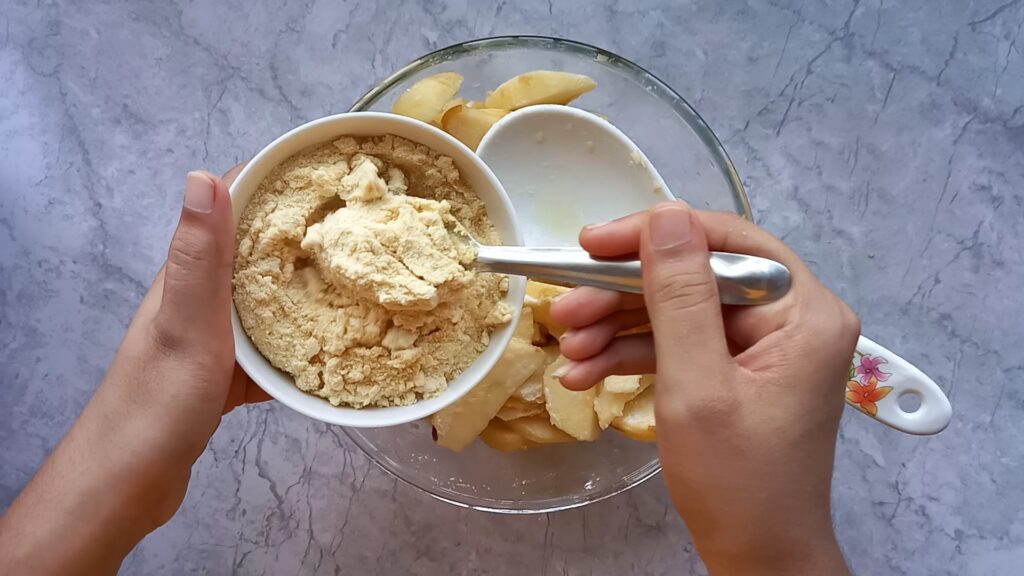 Then give a good mix. Now it is ready to bake.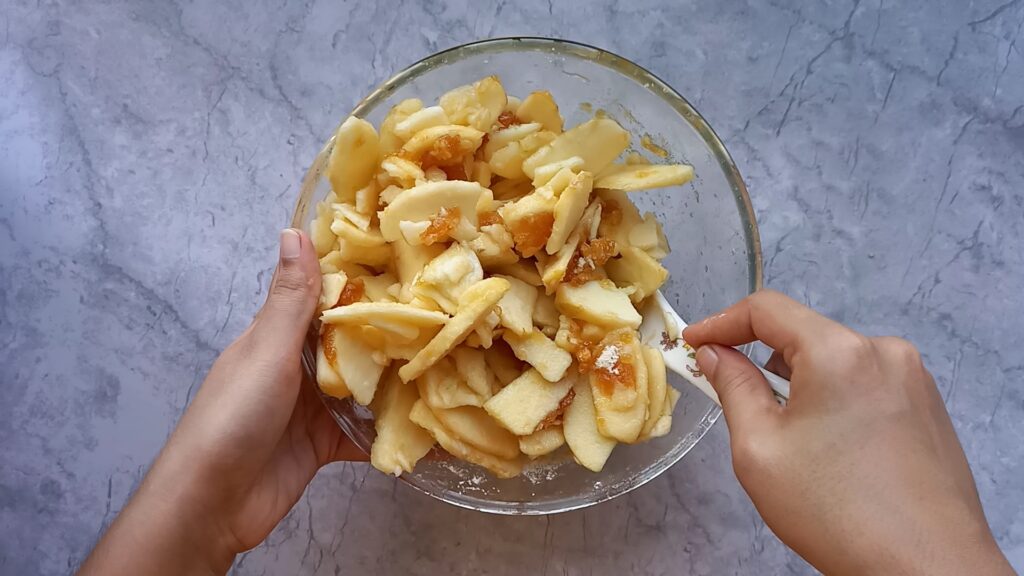 Take a cake tin. Add apple layer.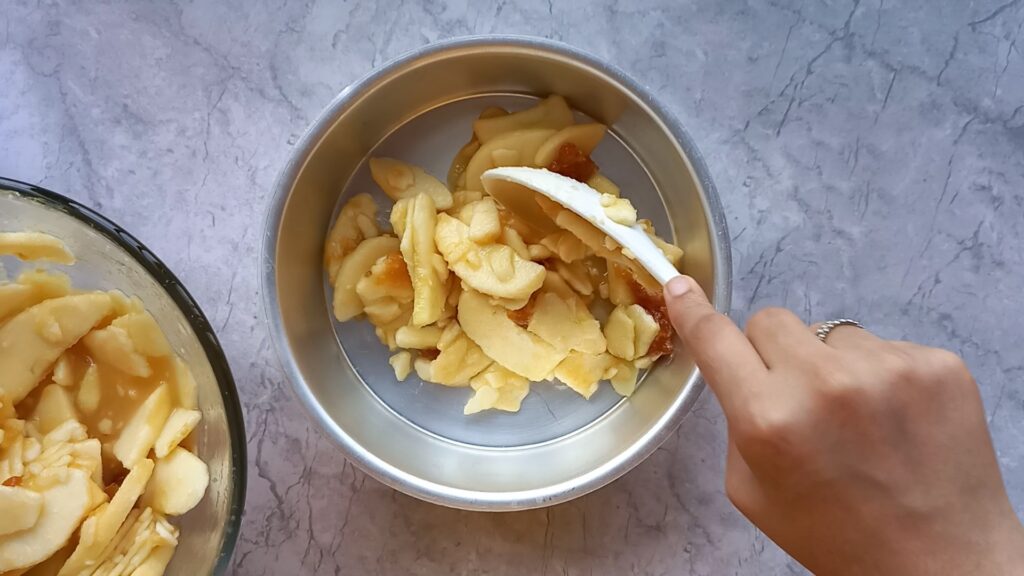 Add some butter then add another apple layer. Add butter. Now spread evenly the crumb.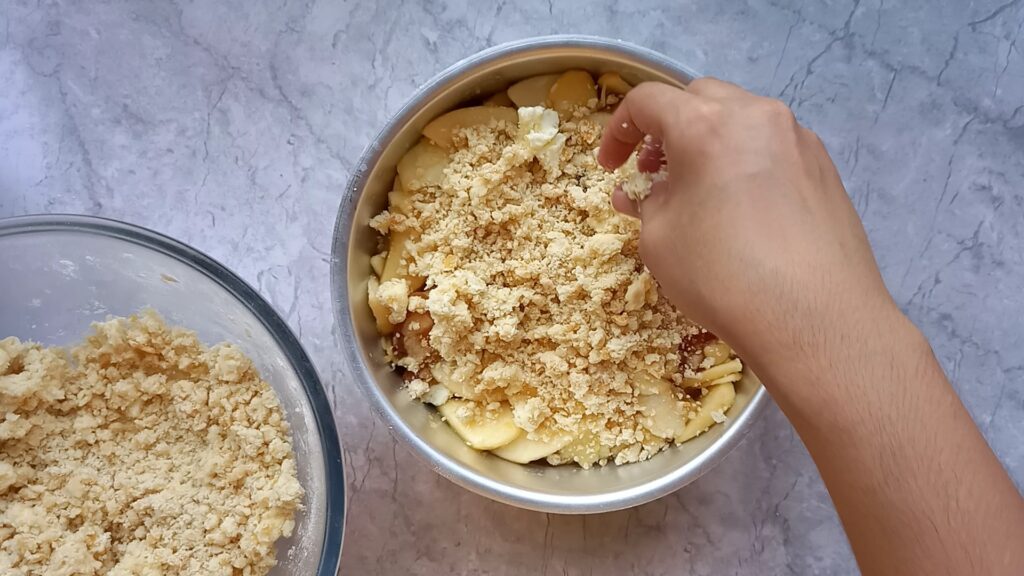 Lightly press them with figures. First, preheat the oven at 200 degrees Celcius for 7 to 10 minutes.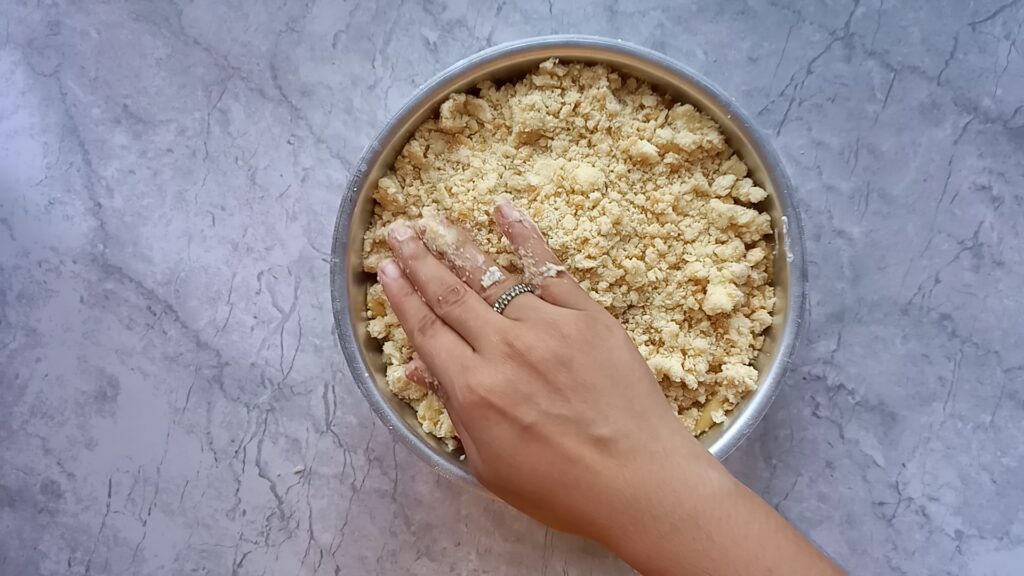 Then place the apple crumble and bake it for 60 minutes at 180 degrees Celcius or until the top turns golden in color.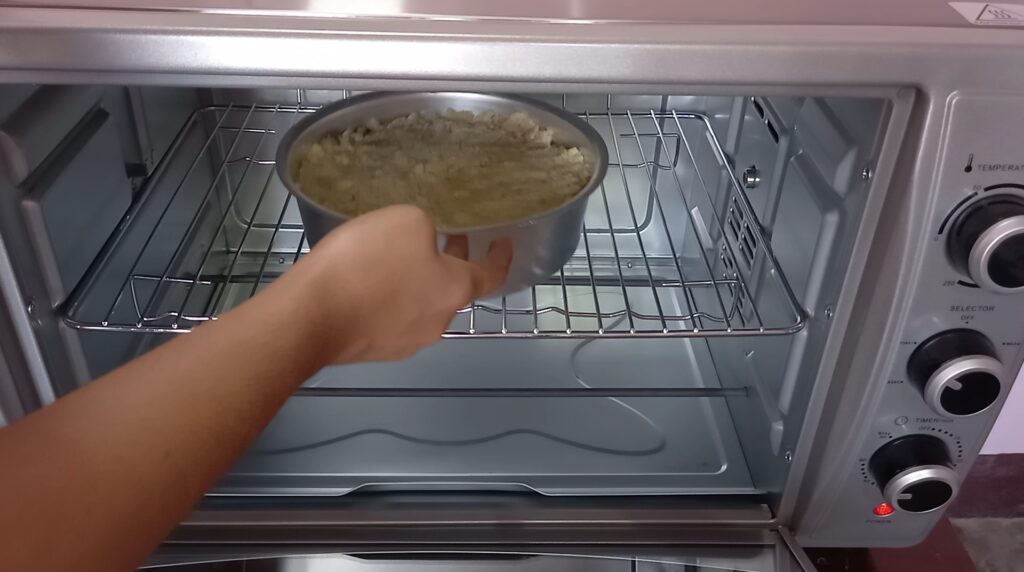 After that remove it from the oven.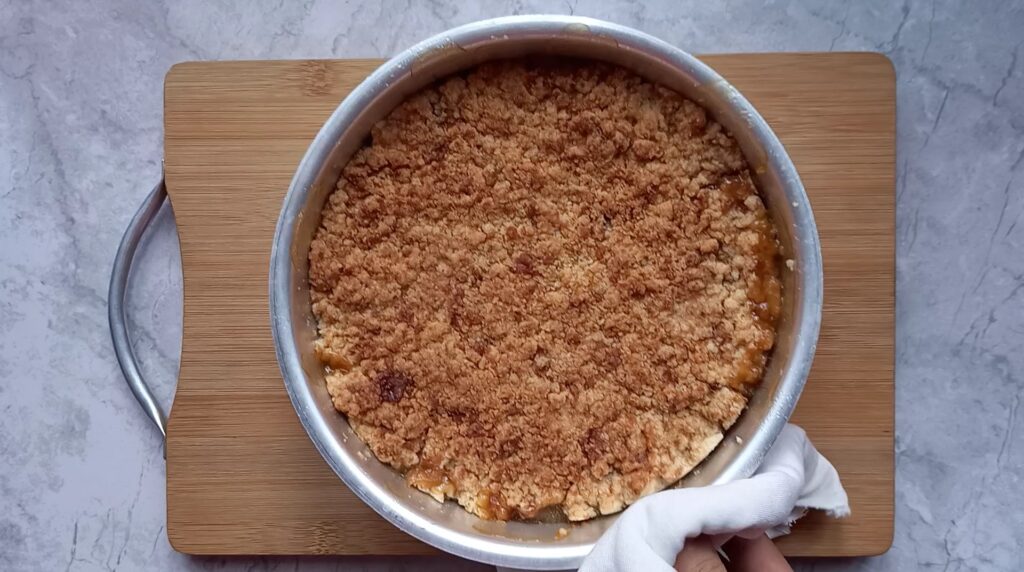 Apple crumble is ready to eat. Serve it warm with a scoop of ice cream.