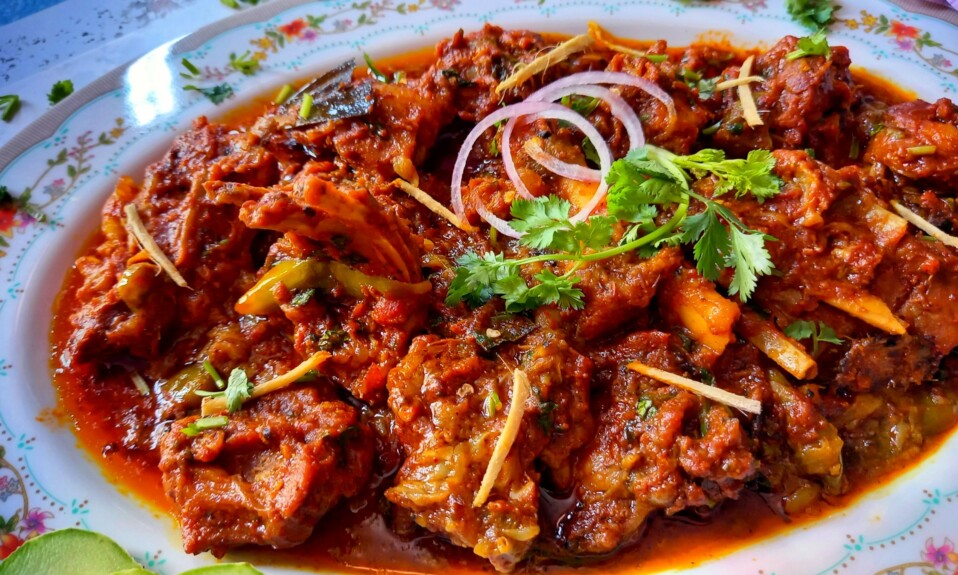 Peshawari kadhai gosht | Peshawari Mutton curry – Want to try something delicious, spicy, and easy mutton curry recipe then you have to try this Peshawari mutton curry. It is super easy to make and it tastes amazing. This Peshawari mutton curry needs only 3 to 4 main ingredients and some seasonings. Serve this spicy and dry curry with any flatbreads.
What is Peshawari mutton karahi?
Peshawari Mutton curry has many names like Peshawari kadhai gosht, Peshawari mutton karahi, Peshawari namakeen gosht, or Peshawari namak handi. It is one of the most popular mutton curries from the street (Namak mandi) of Peshawar. It takes only 3 to 4 ingredients, ginger, garlic, tomato, and mutton. Yes, only these 4 ingredients. And with these simple ingredients, the curry turns out so delicious that you never imagine. It is a traditional recipe made during Ramadan evening meal, EID, or any auspicious occasions.
Some other recipes that you can make on any special occasion…
Ingredients
500 grams of mutton with bones
2 to 3 tbsp of ginger garlic paste
1 onion(optional)
3 to 4 tomatoes
4 to 5 tbsp ghee(clarified butter)
1 tbsp salt (as required)
2 bay leaves
2 cinnamon sticks
2 black cardamom
3 to 4 green cardamom
5 to 6 cloves
½ tbsp crushed black pepper
3 to 4 green chilies
Some ginger slices
1 teaspoon turmeric powder
½ tbsp cumin powder
½ tbsp garam masala powder
1 tbsp red chili powder
1 tbsp mutton masala(optional)
1 tbsp Kashmiri red chili powder
40 to 50 ml water
1 to 2 tbsp dry fenugreek leaves
How to make Peshawari mutton/ Peshawari kadhai gosht?
Take a karahi or pan. Add ghee and heat it for 2 to 3 minutes on medium flame.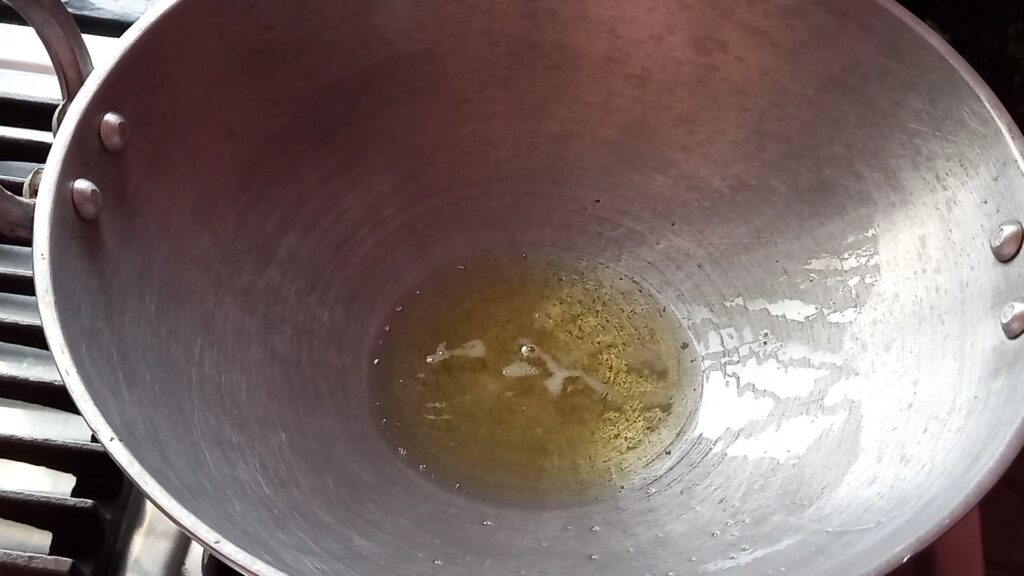 Add whole spices(cumin seed, bay leaf, cinnamon stick, black and green cardamom, cloves). Add mutton. Saute them well. Stir occasionally.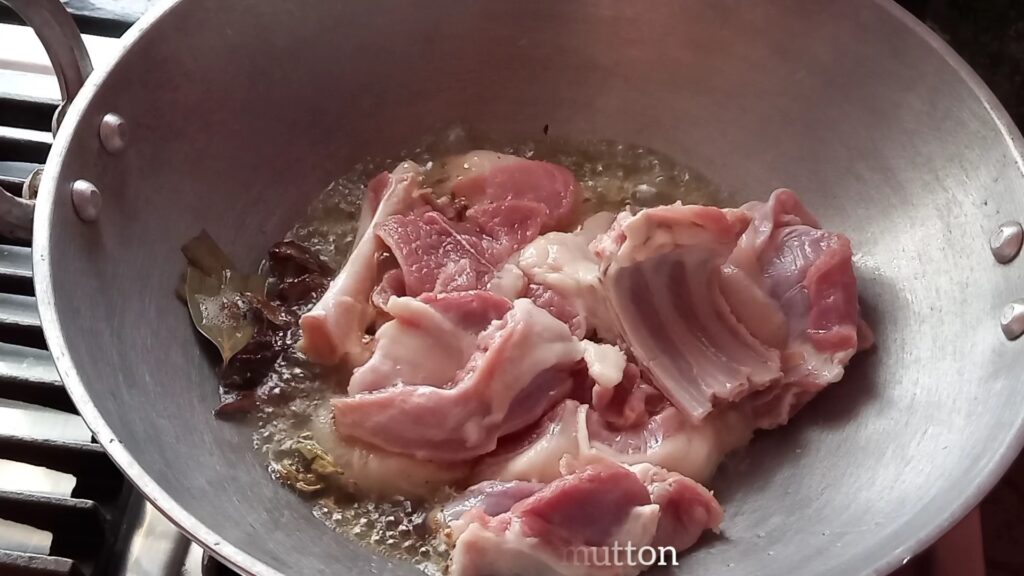 Then add ginger garlic paste. Cook it for 5 to 10 minutes on high flame.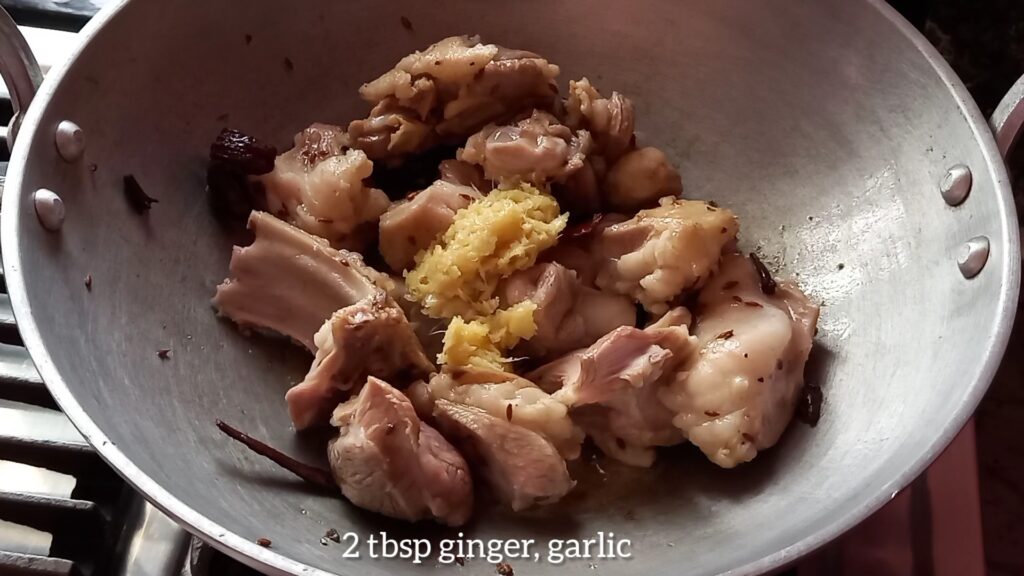 Cover it and cook it for 10 minutes on medium flame.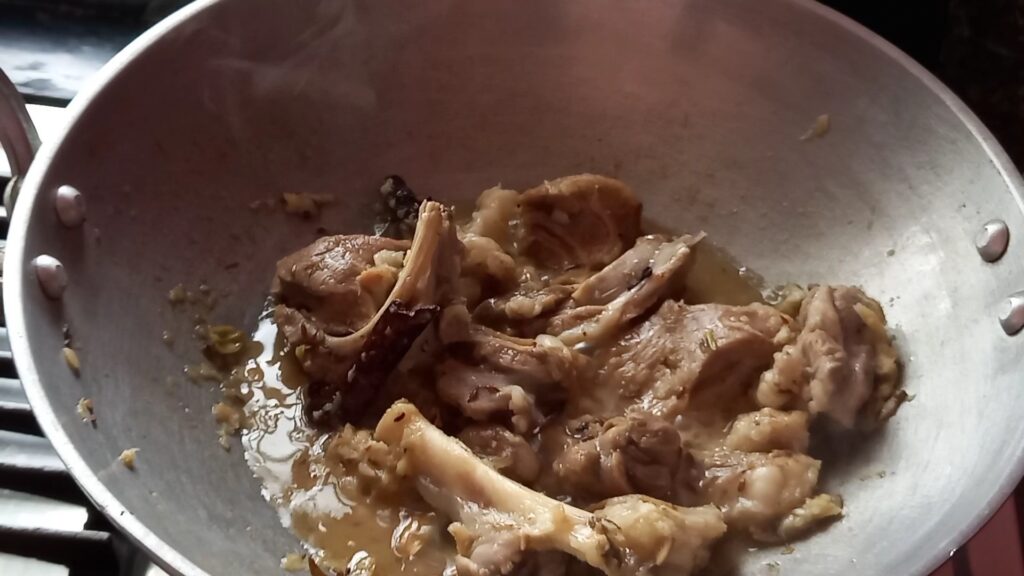 Then, add whole tomatoes, sliced onions, and again cover it. Cook it for 10 to 15 minutes on low flame.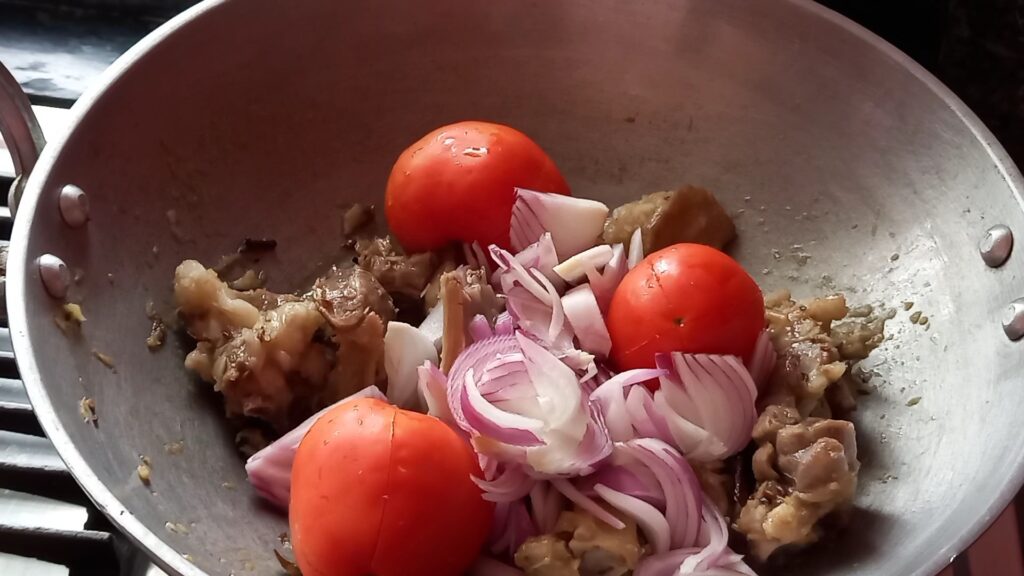 After that, peel the skin of tomatoes.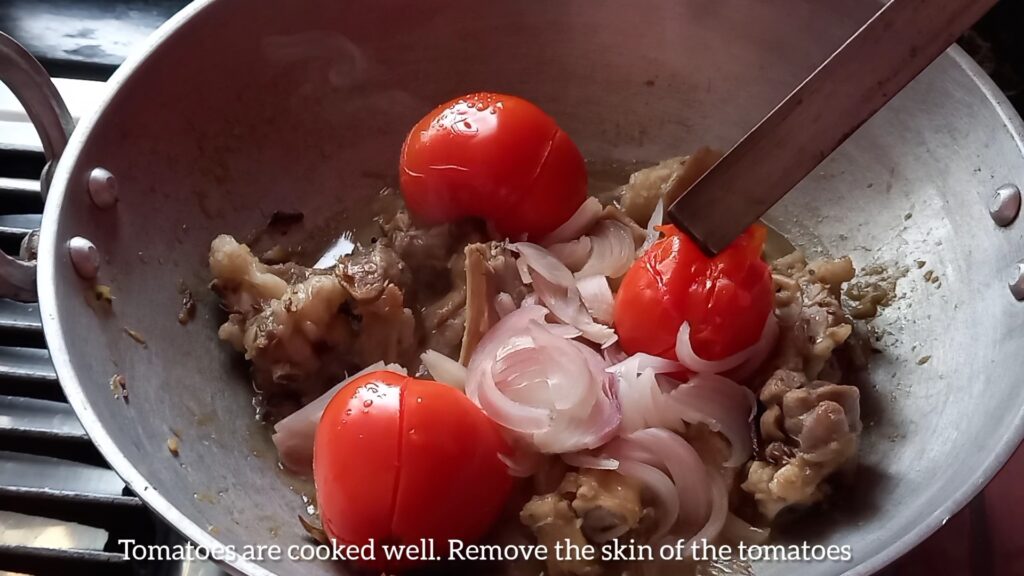 Mash the tomatoes well and mix them with mutton.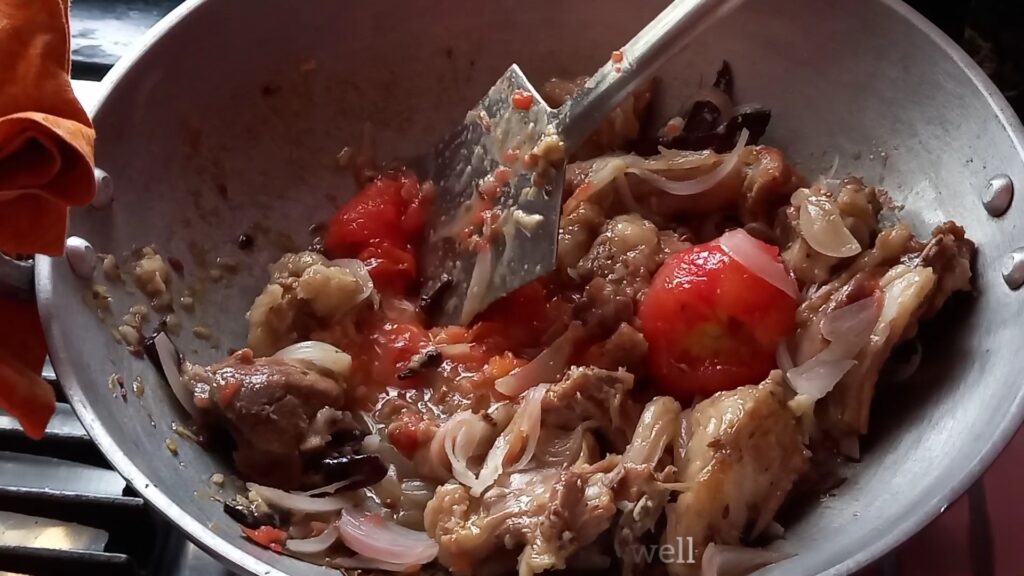 Then add salt, turmeric powder. Cover it and cook it for 10 to 15 minutes on medium flame.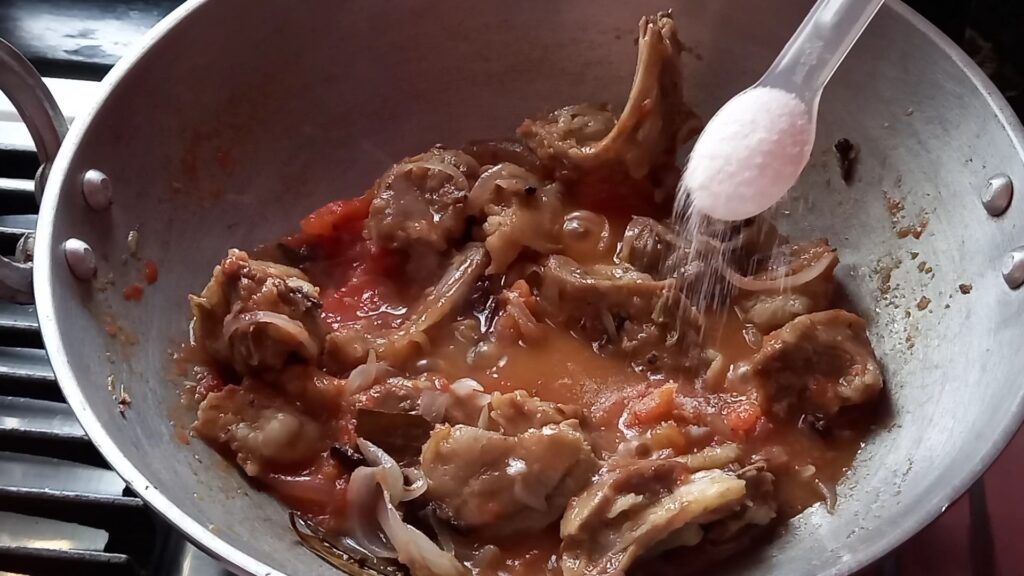 Add powdered spices. Again cook it for 3 to 4 minutes on high flame.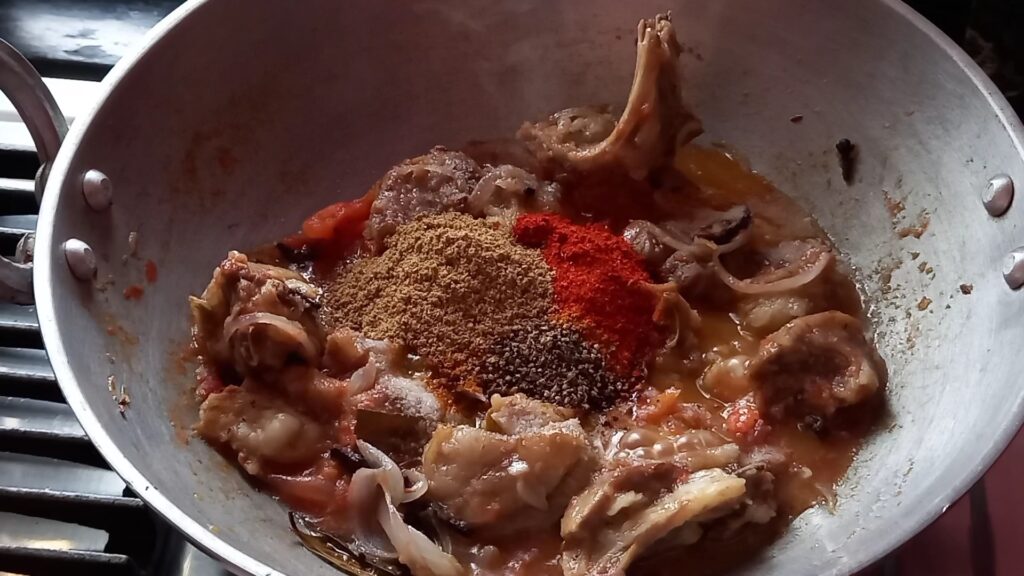 Now turn the flame on low and cover it. Cook for more 10 to 15 minutes.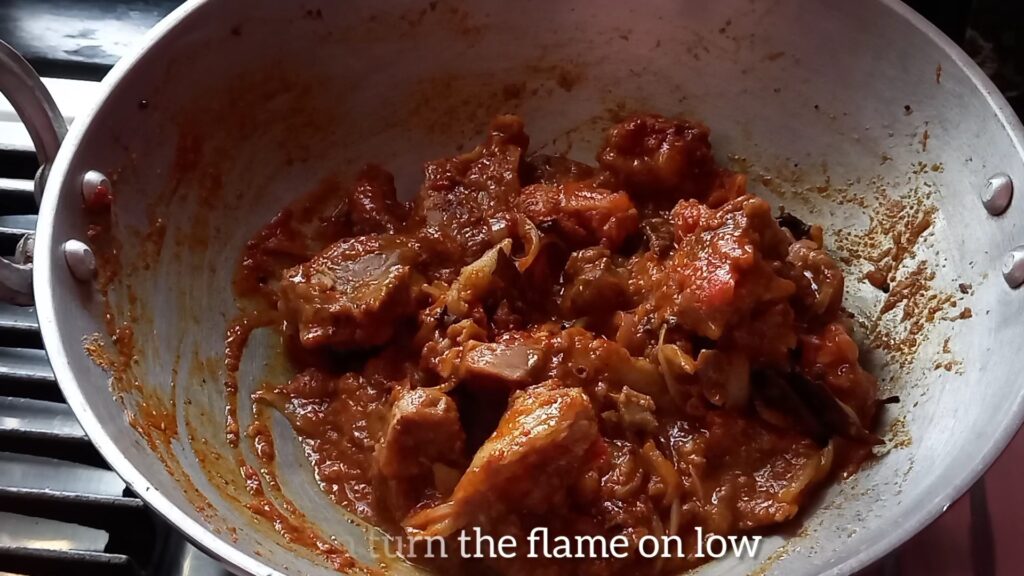 Now add green chilies and ginger slices. Add dry fenugreek leaves. Mix it well.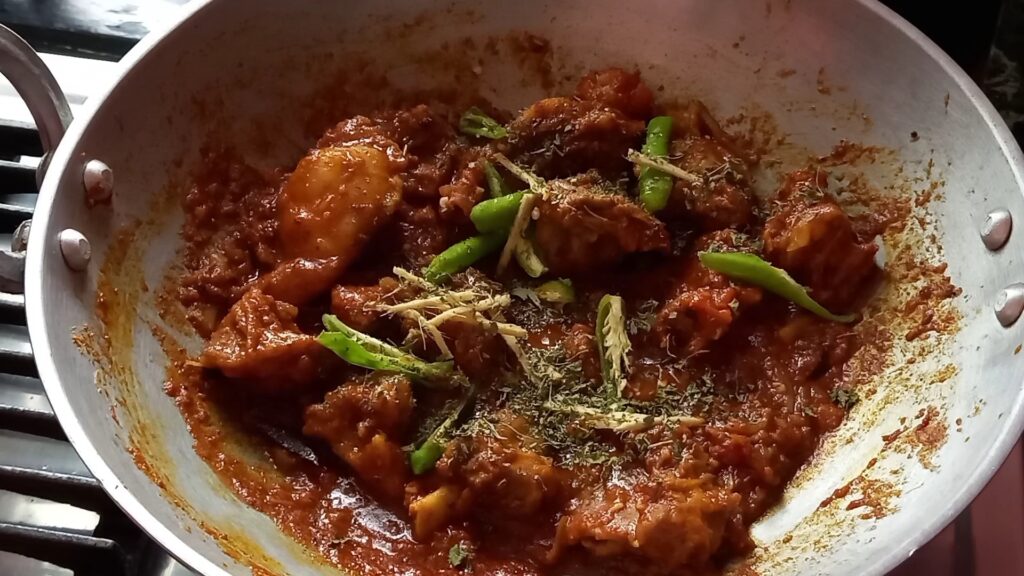 Add water. Mix well and cover it with the lead. Cook it for 15 to 20 minutes on low flame or until the mutton turns soft and tender. Here, you can also pressure cook the mutton for 2 to 3 whistles. If you want to make it in less time then in this stage pressure cook it. It also comes out great. Otherwise, go with this method.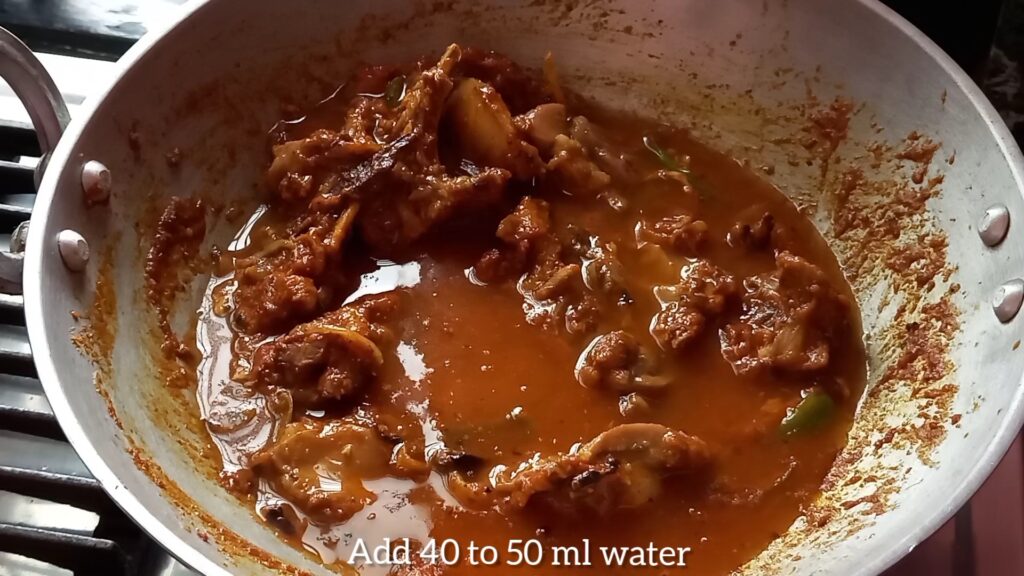 Lastly, remove the lead and cook it on high flame for 5 to 7 minutes.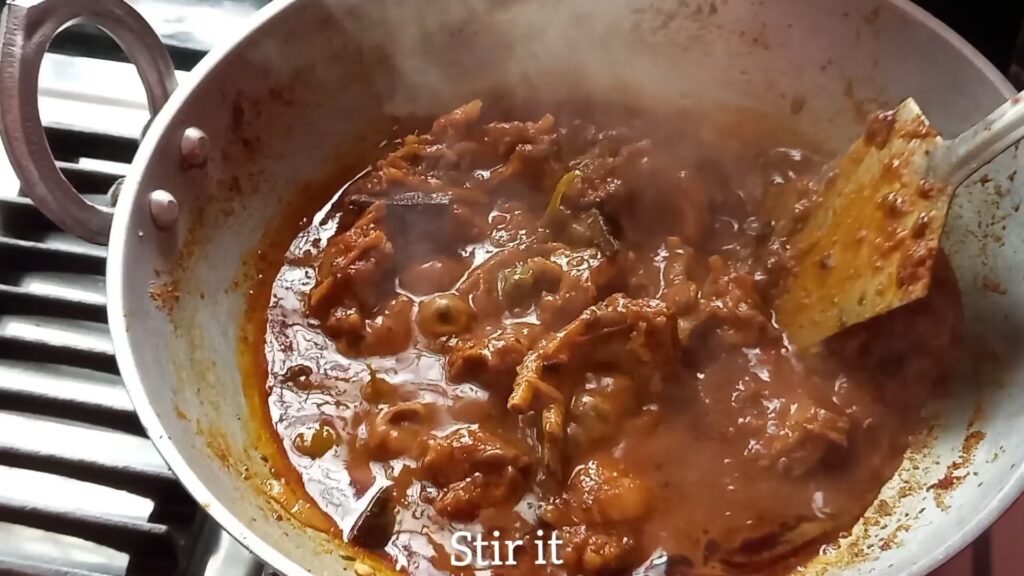 We want a little bit of dry gravy for this recipe. After that turn off the heat. Garnish it with some chopped coriander leaves.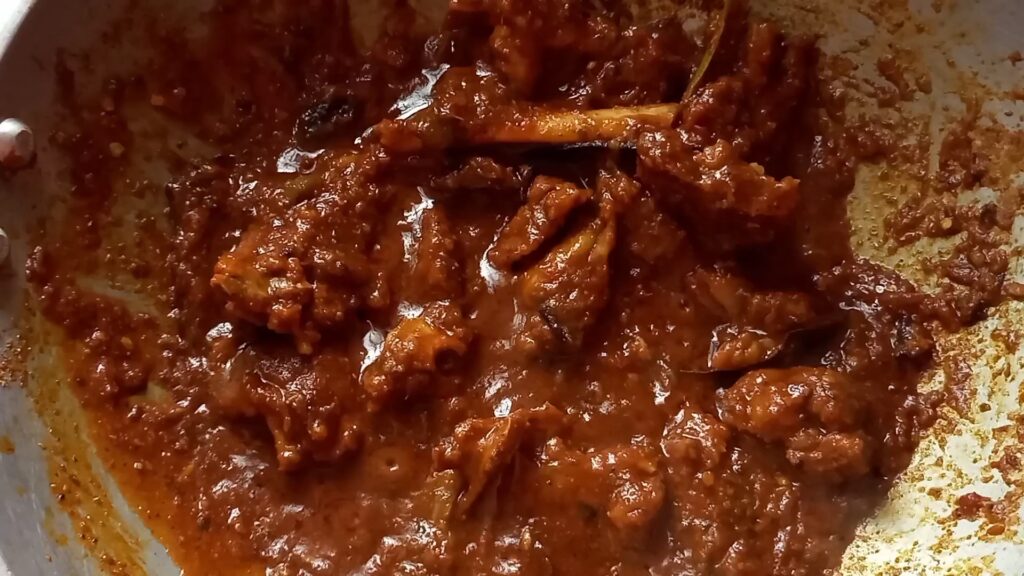 Your Peshawari mutton gosht is ready to serve. Serve it hot with roti, naan, butter naan, or jeera rice.