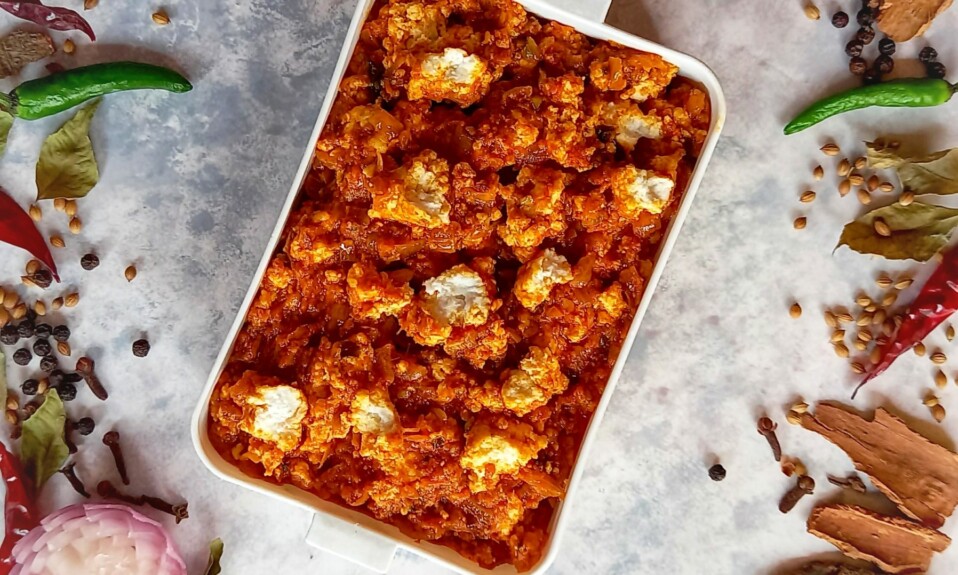 Paneer bhuna masala bhurji | with homemade paneer recipe | How to make paneer bhurji | Learn how to make paneer bhuna masala bhurji with step by step photos and video. Paneer bhurji is one of the most famous north Indian veg recipes. This one is not the basic or plain bhurji recipe, I made this bhurji in a street style. That's why it is called paneer bhuna masala bhurji. Paneer bhurji is made with cottage cheese. Paneer is the Hindi name of cottage cheese. And it is very easy to make at home. Paneer bhuna masala bhurji is served with naan, bread, roti, paratha, etc.
It can be used as a stuffing for Kathi rolls, sandwiches, bread rolls, roti rolls. You can find a lot of different versions of this recipe but this one is the most delicious one. And I have to give it a try. You can make this for lunch or dinner. Here I will show you how to make soft and moist paneer at home. Because I always prefer to use homemade paneer, it tastes way better than store-bought paneer. And it is super simple to make. Let's start the recipe. Check out some of the other paneer recipes as well.
INGREDIENTS
FOR PANEER
1 and a half liter of full fat milk (this quantity is used for this recipe)
2 to 3 tbsp vinegar/lemon juice
1 tbsp water
For bhurji
4 to 5 medium sized onions chopped
1 tbsp ginger garlic crushed
1 tbsp ghee/butter
3 to 4 tbsp oil
½ tbsp cumin seeds
1 and a half tbsp salt
3 to 4 medium sized tomatoes puree
½ tbsp turmeric powder
2 tbsp coriander powder
1 tbsp cumin powder
1 tbsp red chili powder
2 tbsp kashmiri red chili powder
1 tbsp garam masala powder
1 tbsp dry fenugreek leaves
2 tbsp cashew paste/poppy seeds paste
30 to 40 ml water
| | |
| --- | --- |
| TOTAL TIME | 30 to 35 minutes |
| SERVINGS | 3 to 4 |
How to make paneer?
Take a saucepan. Add milk. Boil the milk on a high flame. You can use full-fat milk or packet milk for this recipe. when the milk comes to a boil just before that turn off the heat. Because we do not need boiling milk for making paneer.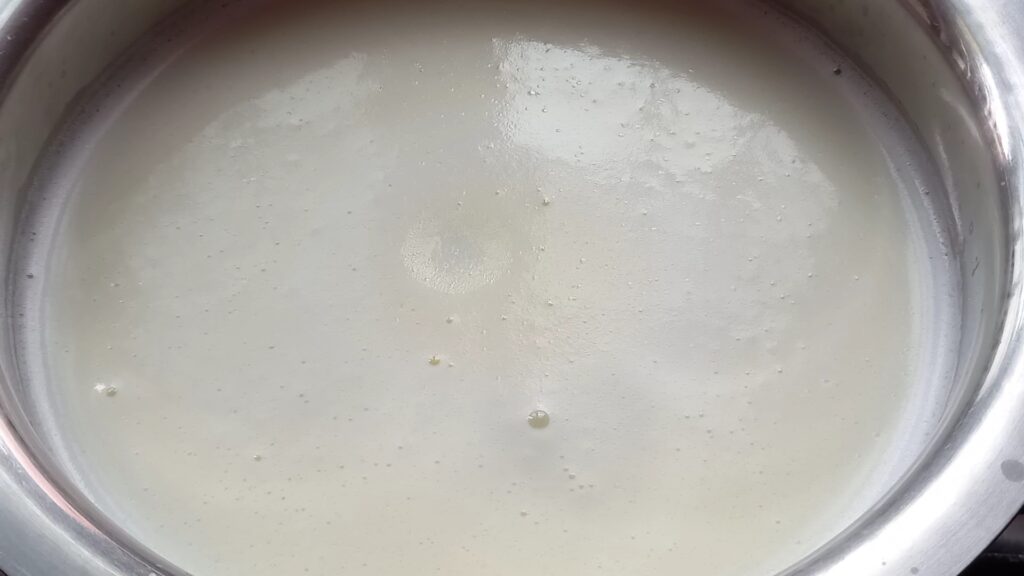 Now take a bowl to add 3 tbsp vinegar and 1 tbsp water. Add this mix to the milk.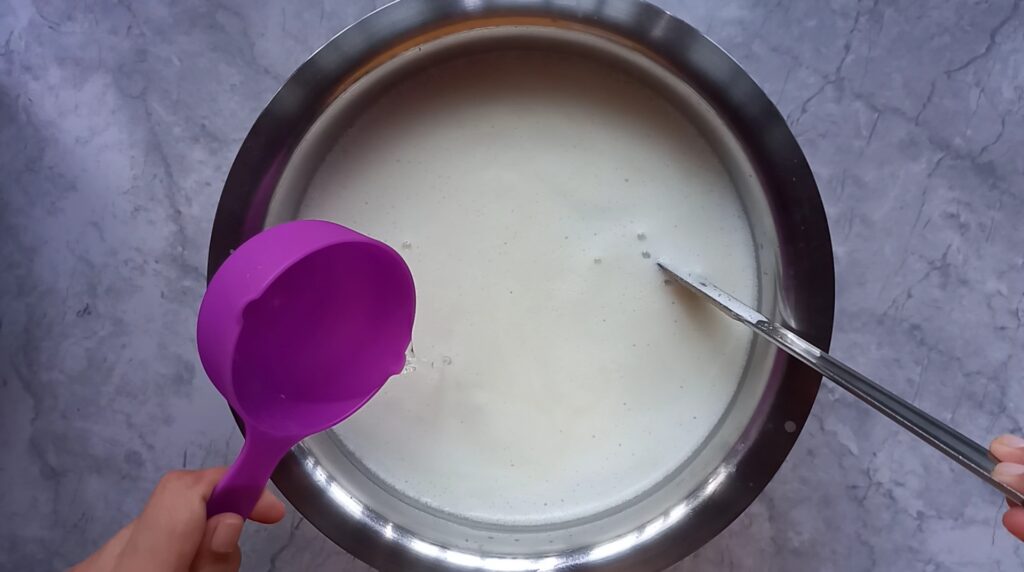 Stir well. You can also use lemon juice in place of vinegar. If the milk is not curdled well, add 1 to 2 tbsp vinegar/lemon juice more. When you see the clean green whey, it means it is curdled well.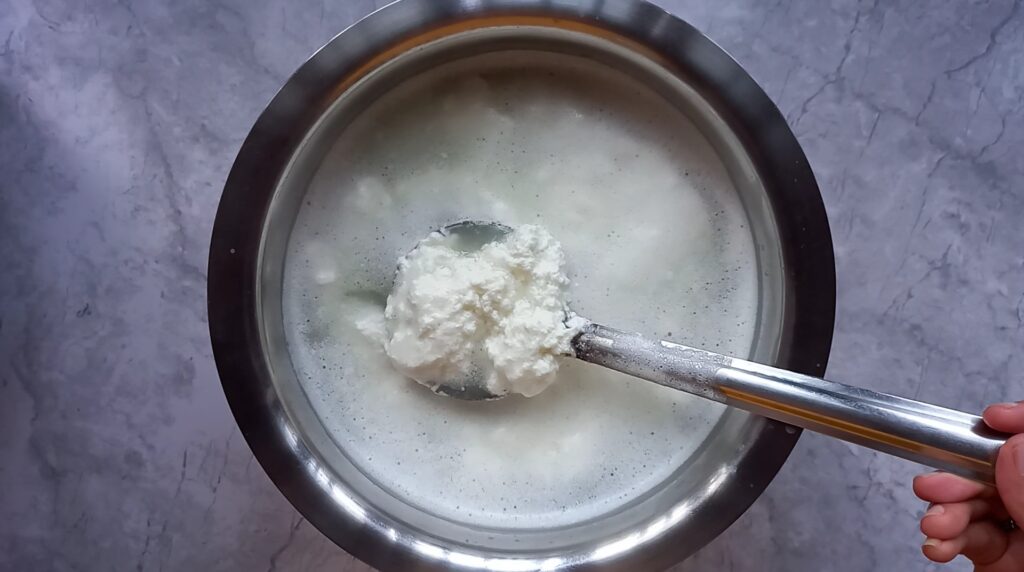 Now take a bowl, place any strainer over it, and a cotton cloth. Drain out the water from the paneer. Remove it from the whey.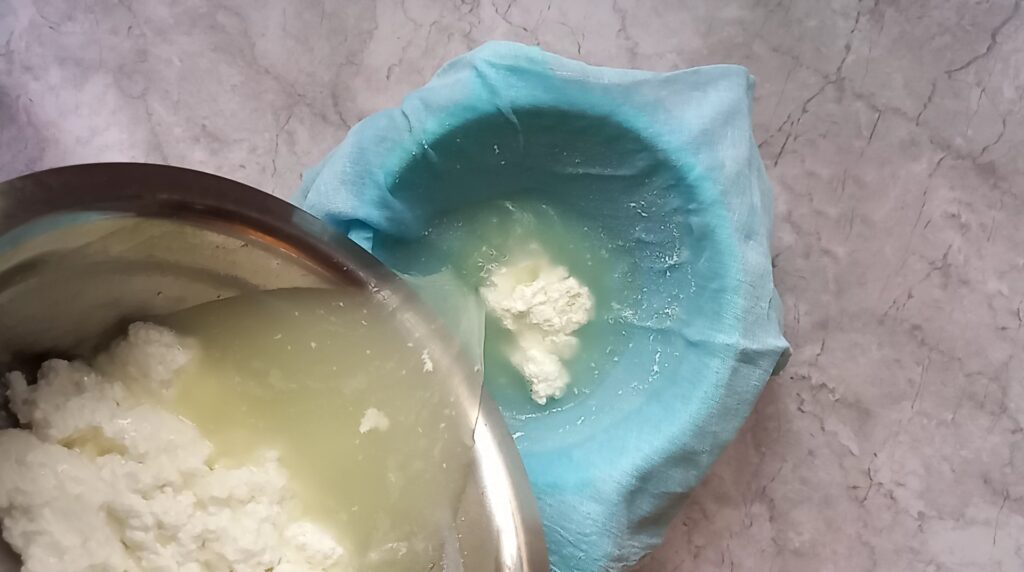 Now take another bowl wi some cold water. Wash the paneer well to remove the flavor of vinegar.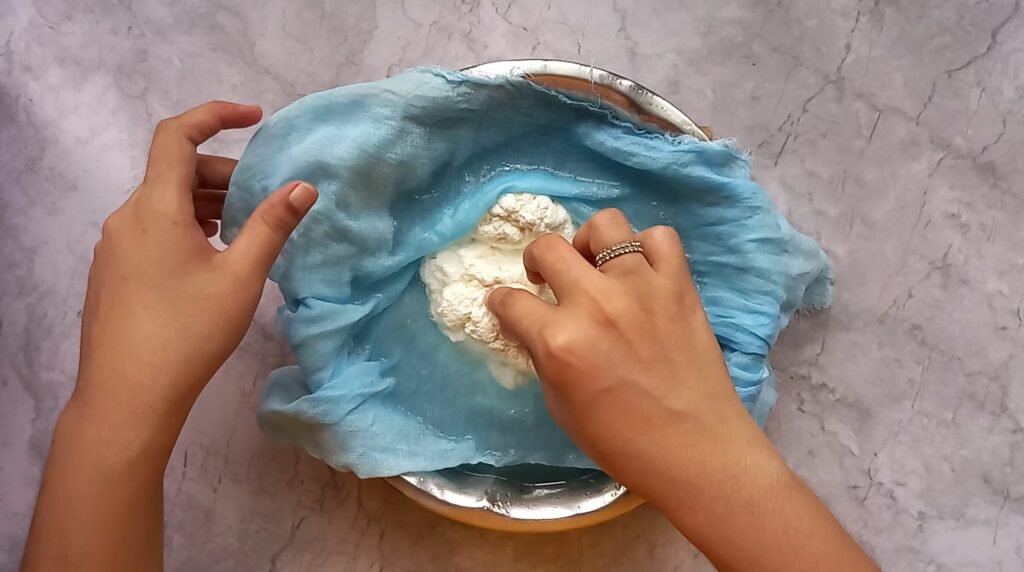 Then lightly squeeze the paneer from excess water. But do not remove all of the water. Set it aside.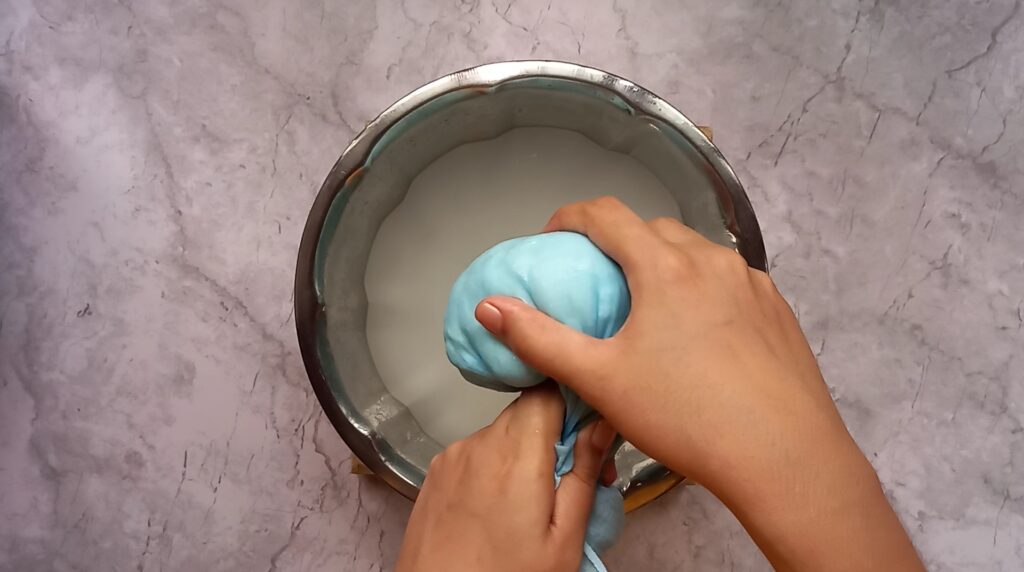 For paneer bhuna masala bhurji
Take a pan, add ghee and oil. Heat it for 30 to 40 seconds on a high flame. Then turn the flame on low.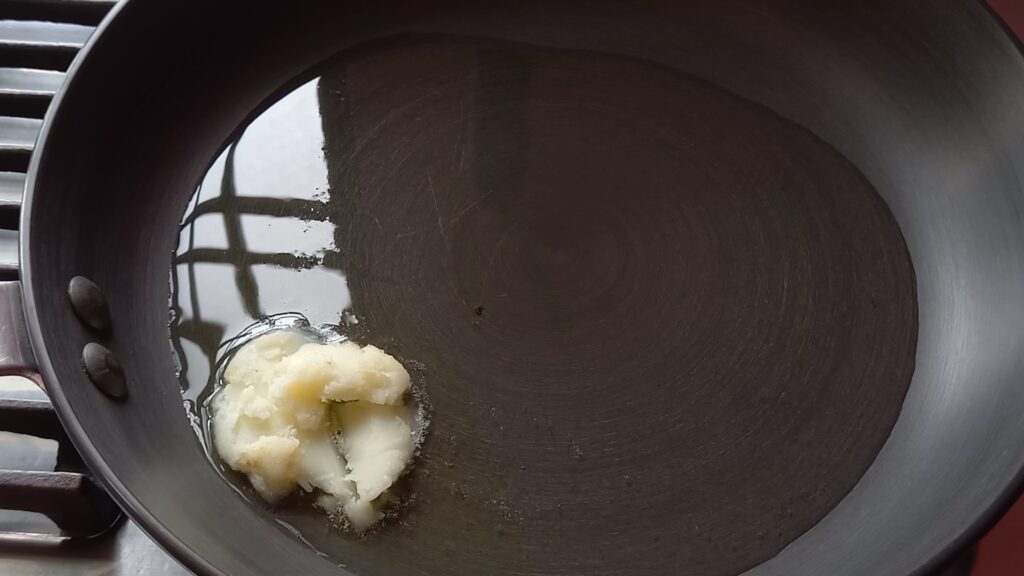 Add cumin seeds. Add ginger garlic.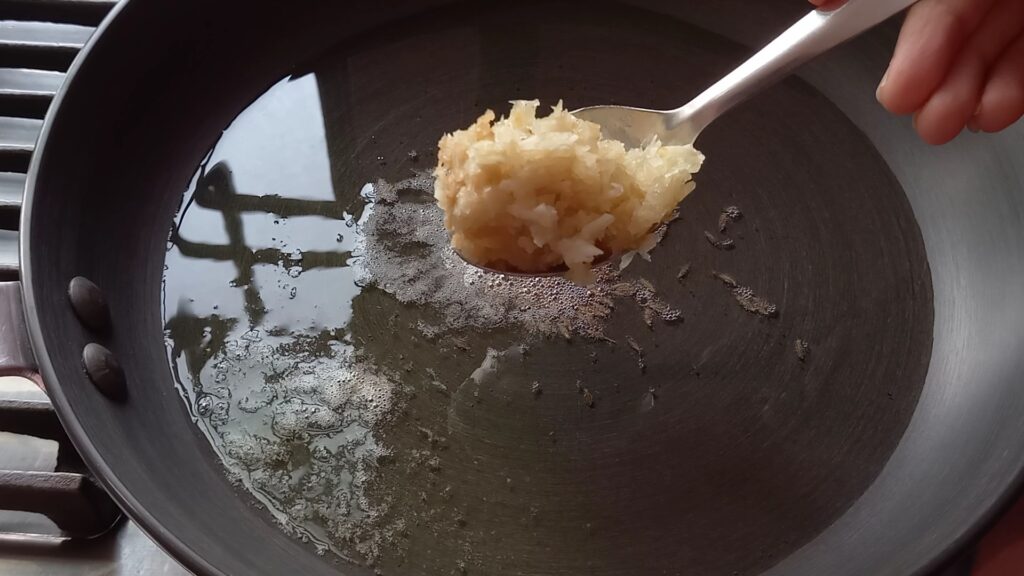 Add chopped onions.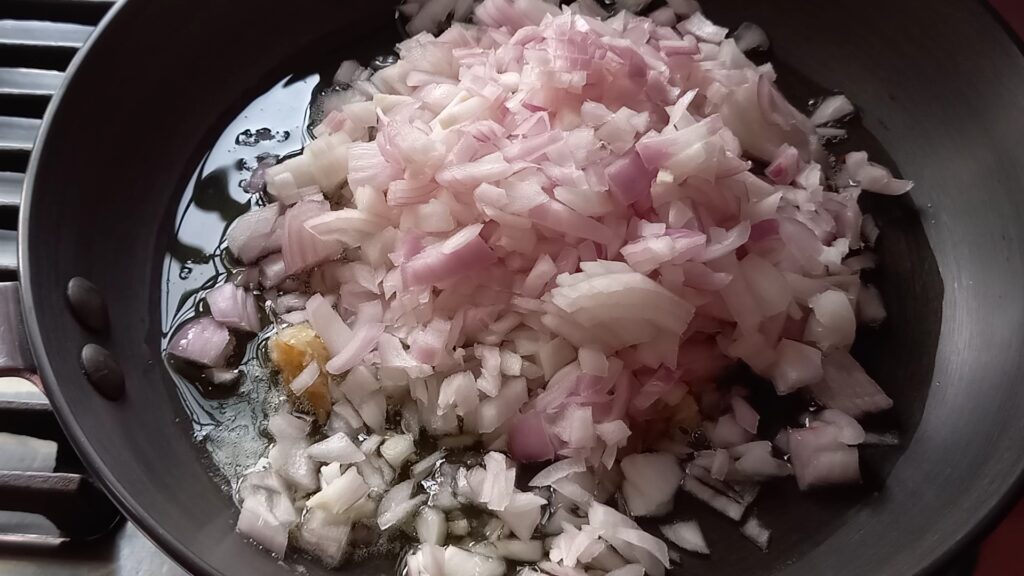 Mix well for 3 to 4 minutes on a high flame. Then add salt.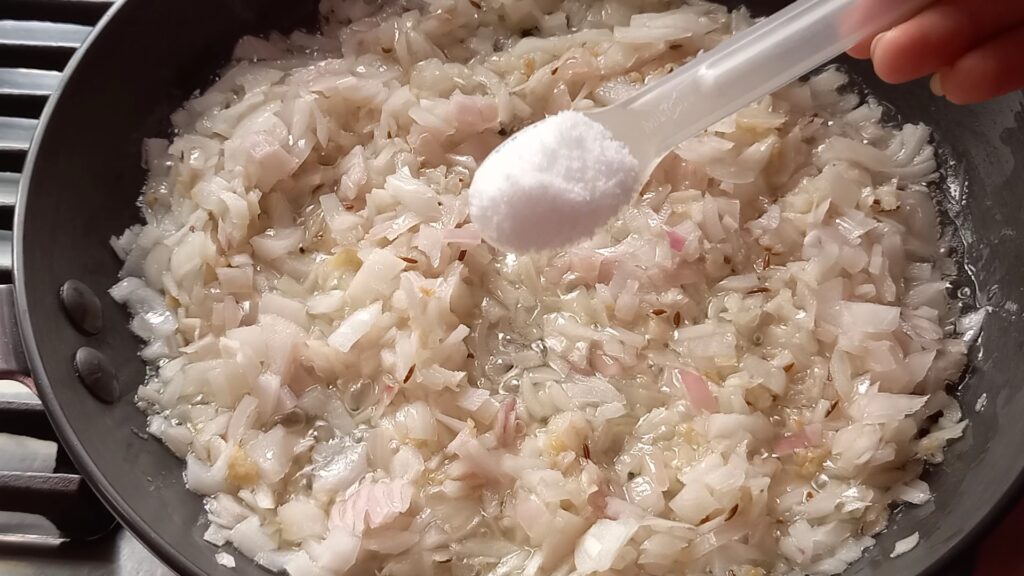 Cook the onions on high flame until it turns golden in color. It may take 10 to 15 minutes. Stir them well to prevent them from burning.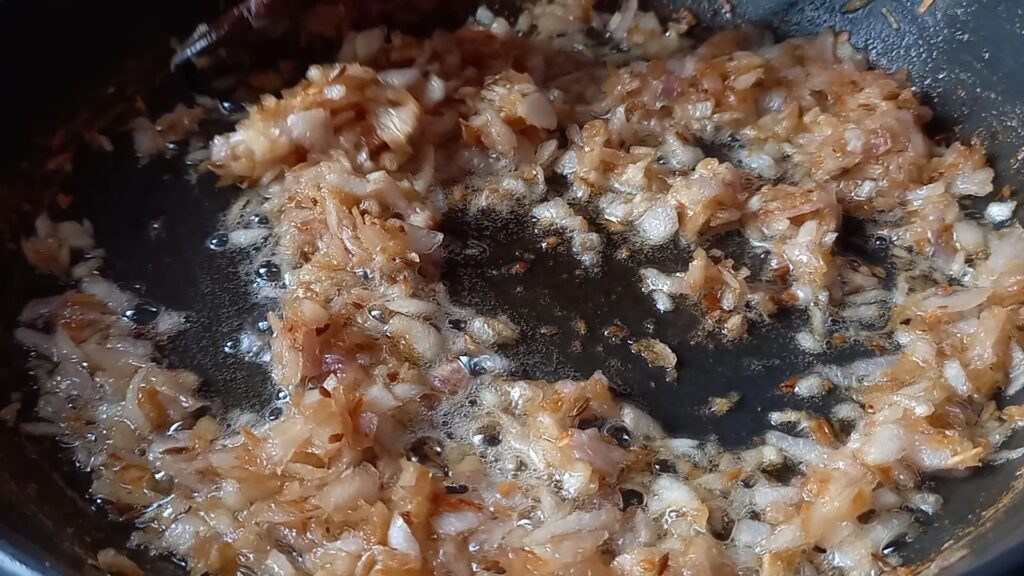 After that add tomato puree. mix well. Cook it for 5 to 6 minutes on high flame.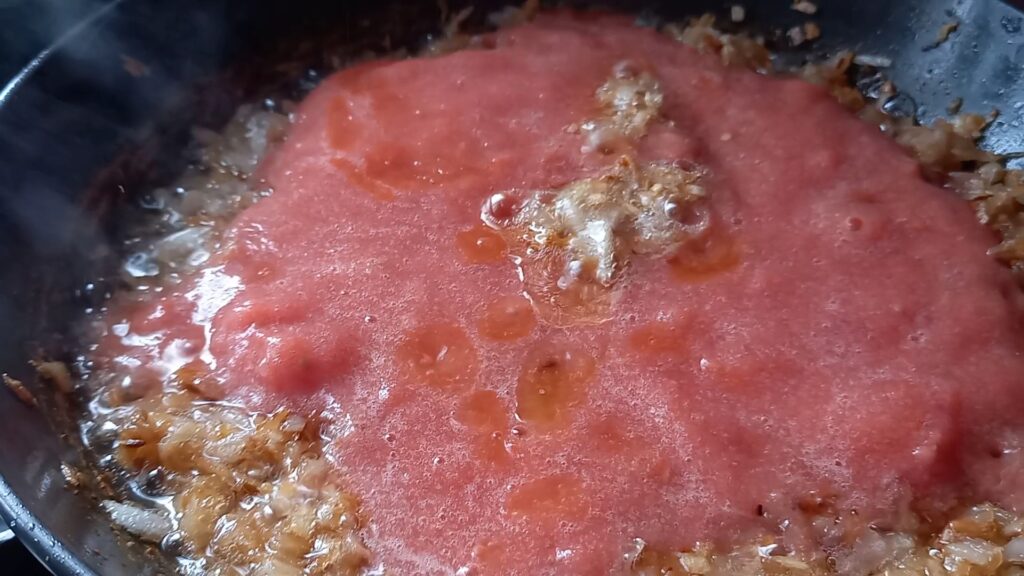 Add turmeric powder, coriander powder, cumin powder, red chili powder. Mix well and cook them for 4 to 5 minutes on a high flame.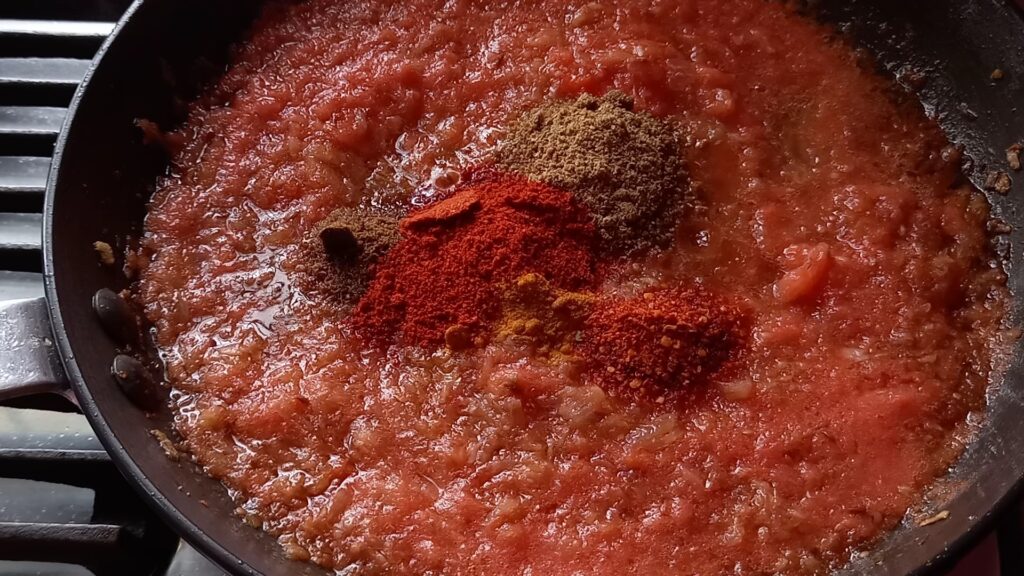 Then add cashew paste.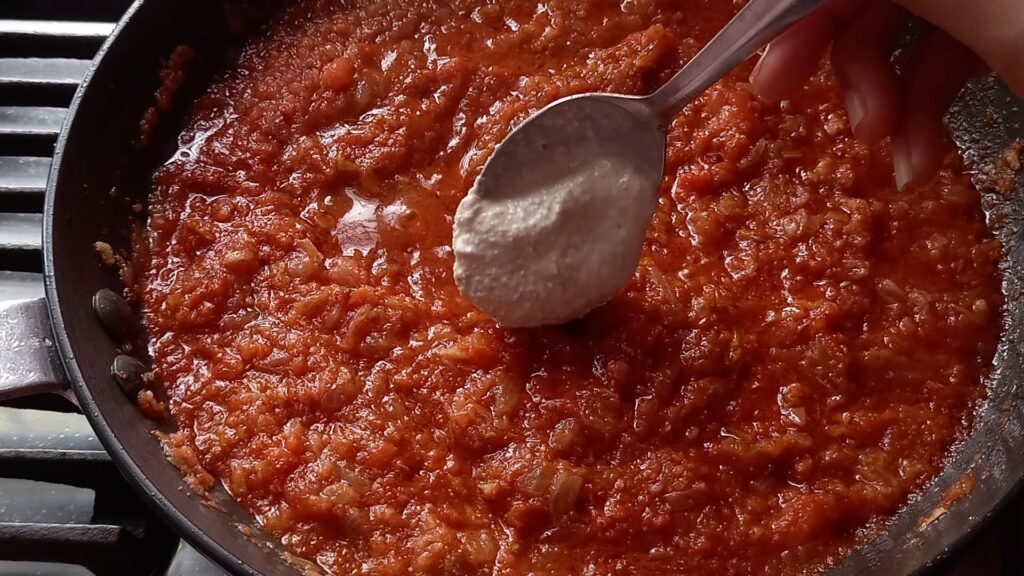 Mix well and cook it for 10 to 12 minutes on medium to high flame.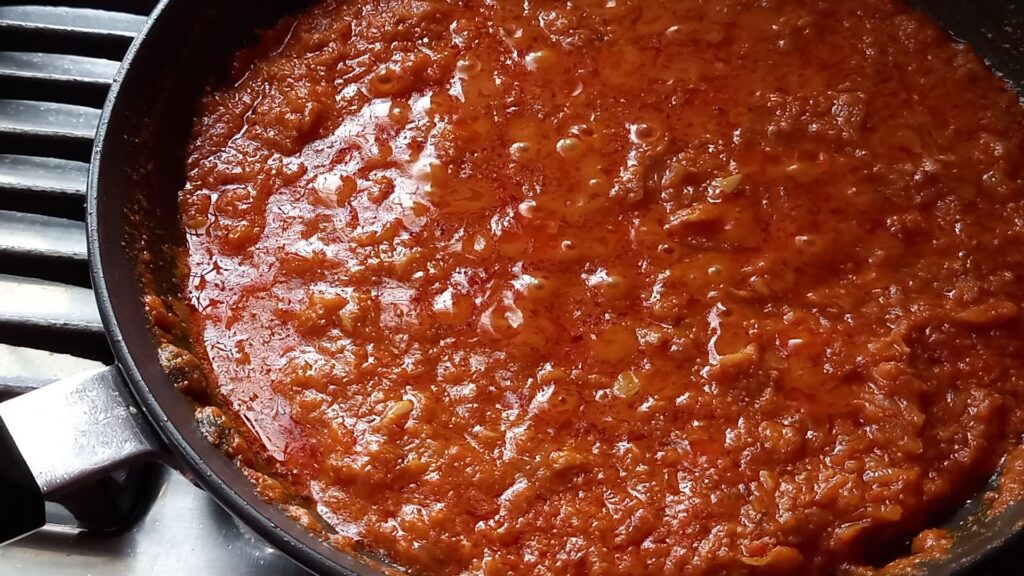 After that add water and cover it. Cook it for 10 to 15 minutes on low flame.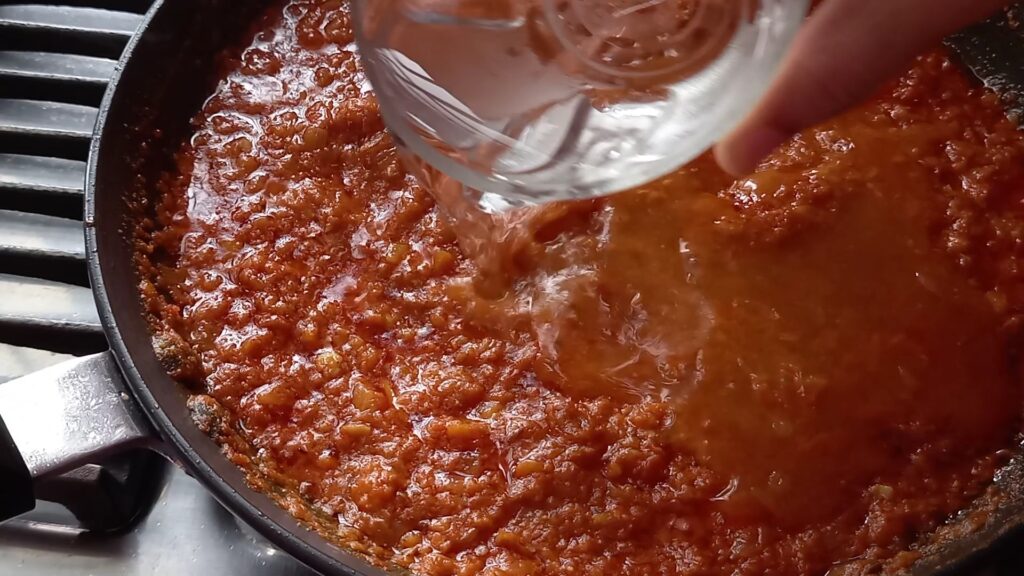 Again cook it for 5 minutes on high flame. Here add garam masala powder and fenugreek leaves. Mix well.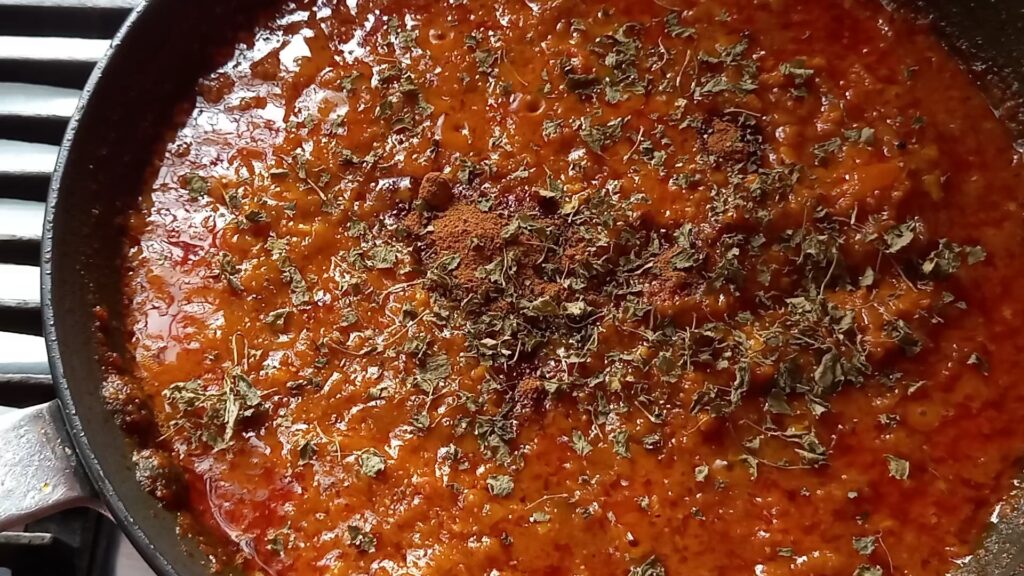 Add paneer into it. Now for making bhurji, mash the paneer into small pieces. But do not mash it like mashed potatoes. We want some small bites of paneer. And the homemade paneer is so soft that it melts in your mouth. Mix well. Turn off the heat. Paneer bhuna masala bhurji is ready to serve.