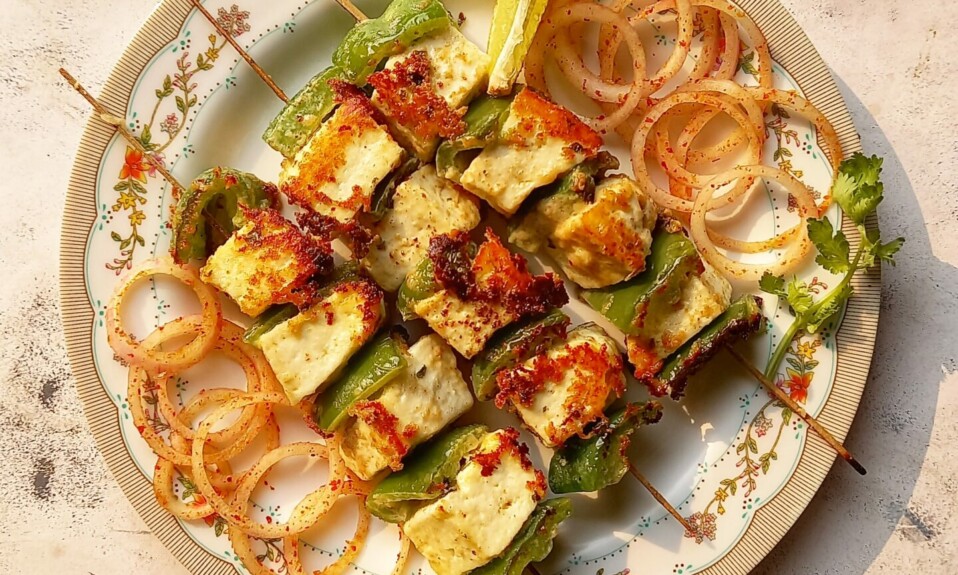 Malai paneer tikka | Perfect appetizer Recipe | Learn how to make malai paneer tikka without oven or tandoor at home with step-by-step photos and video. Malai paneer tikka is a perfect party starter recipe, and it is also very easy to make at home.
Christmas and new year are around the corner, and we love to enjoy these moments with our friends and family. For that, we are also looking for an easy peasy recipe for our party. This one is perfect for you.
If you have an oven. Then, just prepare them and set them aside. Cook them before serving, and you can enjoy your chit-chat with your family and friends.
Some Other Delicious Snacks Recipe
INGREDIENTS
3 to 4 tbsp curd
3 tbdp malai/fresh cream
3 tbsp cashew paste
Half tbsp salt
1 tsp cumin powder
1 tsp chaat masala powder
11tsp black salt
1 tsp red chili powder
1 tbsp dry fenugreek leaves
1 tsp sugar
Half tbsp ginger garlic paste
250 grams of paneer
1 capsicum
Butter
VIDEO RECIPE
Malai paneer tikka on tawa
Take a bowl. Add curd, malai. Then add cashew paste; it gives the rich texture.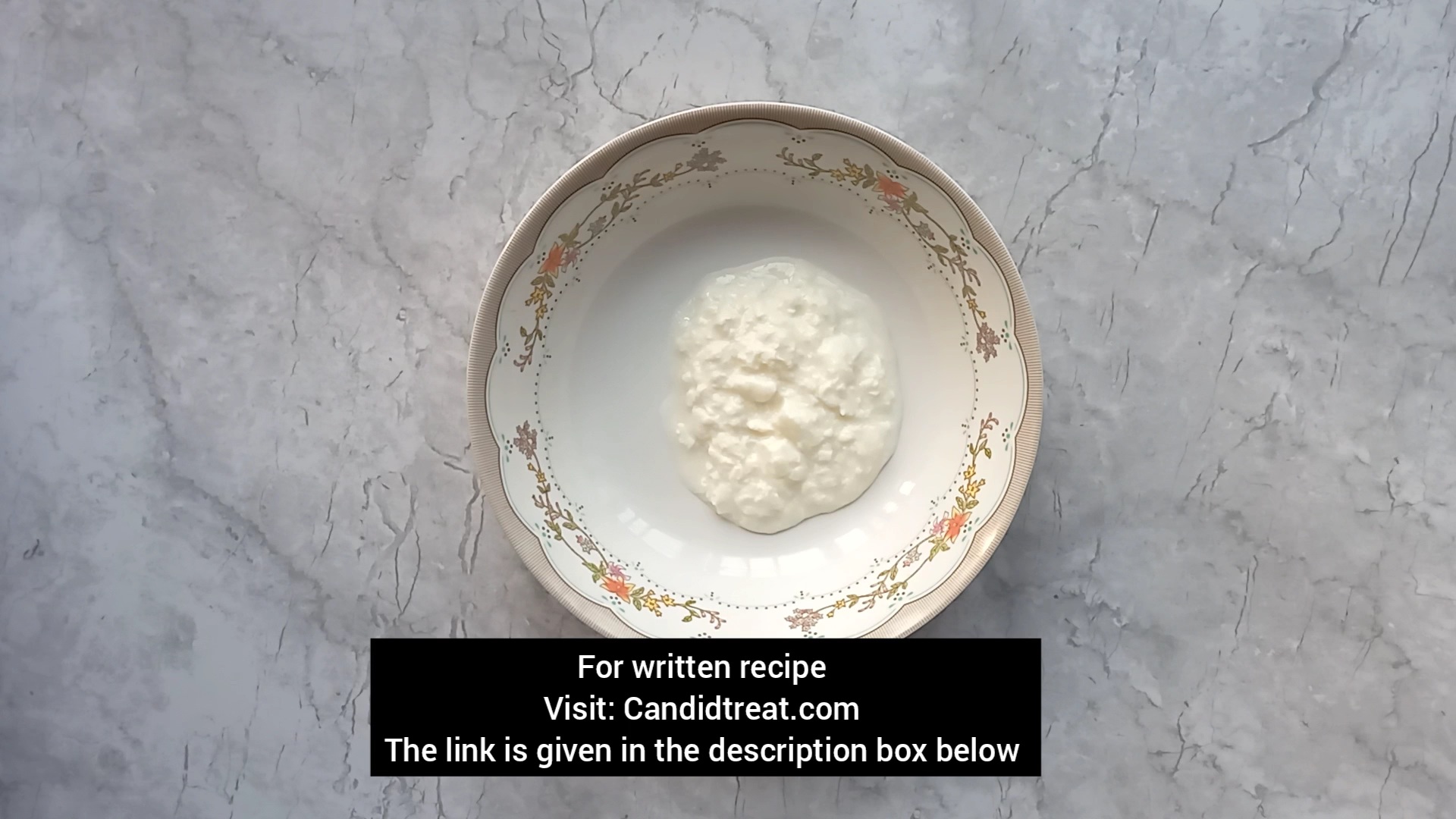 Add salt, cumin powder, chaat masala powder, black salt, fenugreek leaves, red chili powder, and ginger garlic paste. Mix everything together.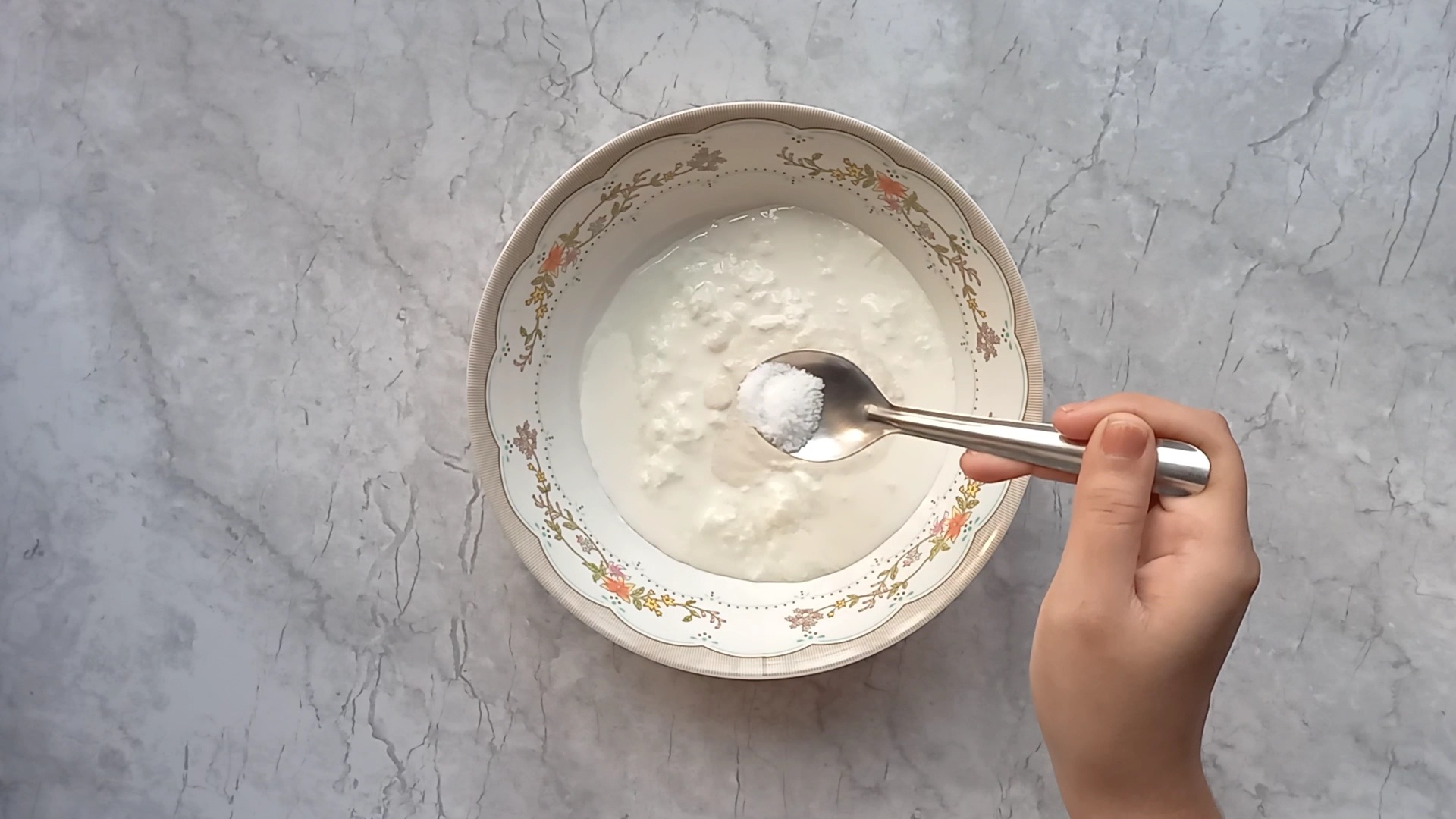 Then, add paneer and capsicum in cubes. Mix well.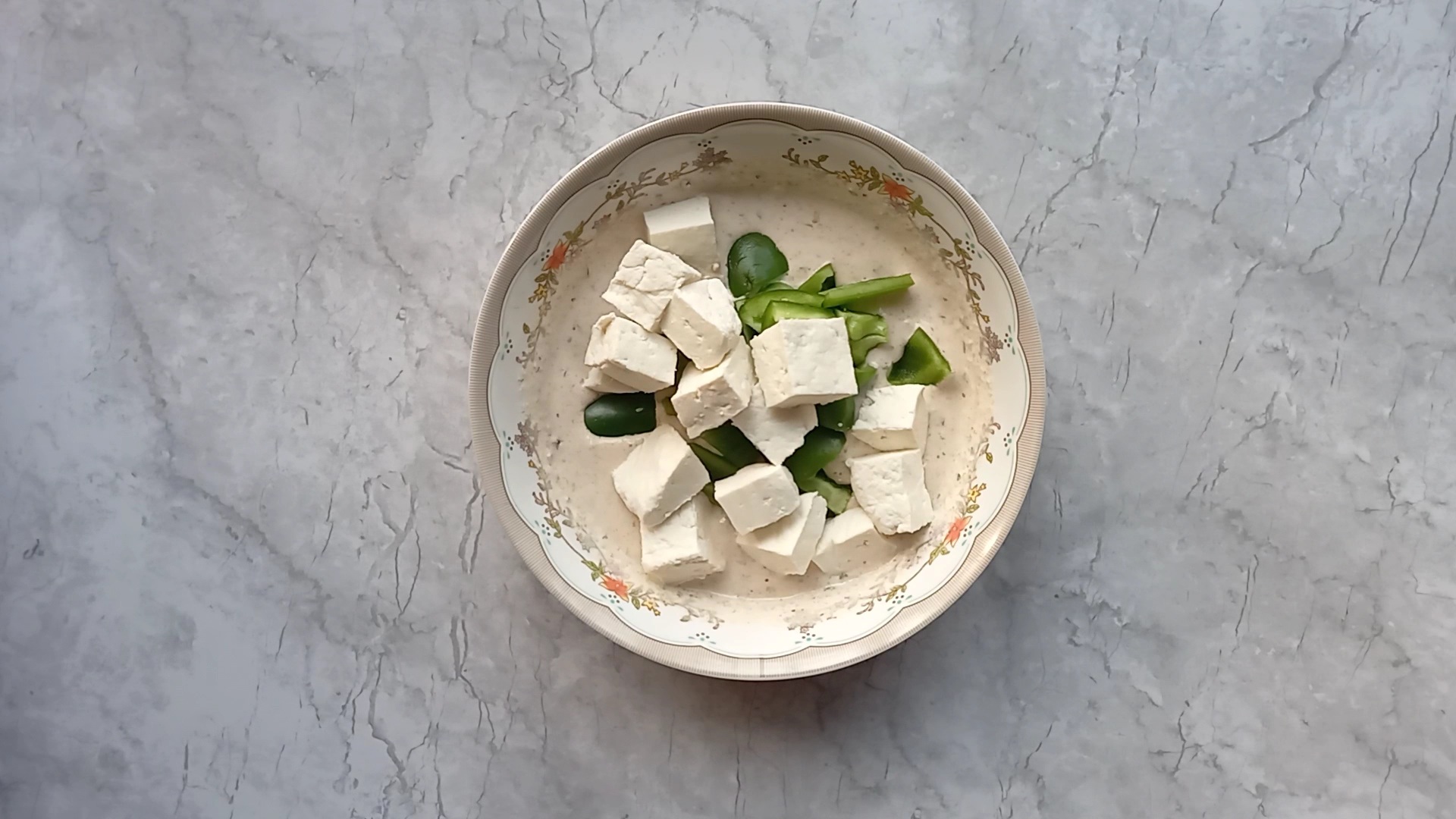 Now take a skwer or kathi, first insert capsicum then paneer. Repeat this process.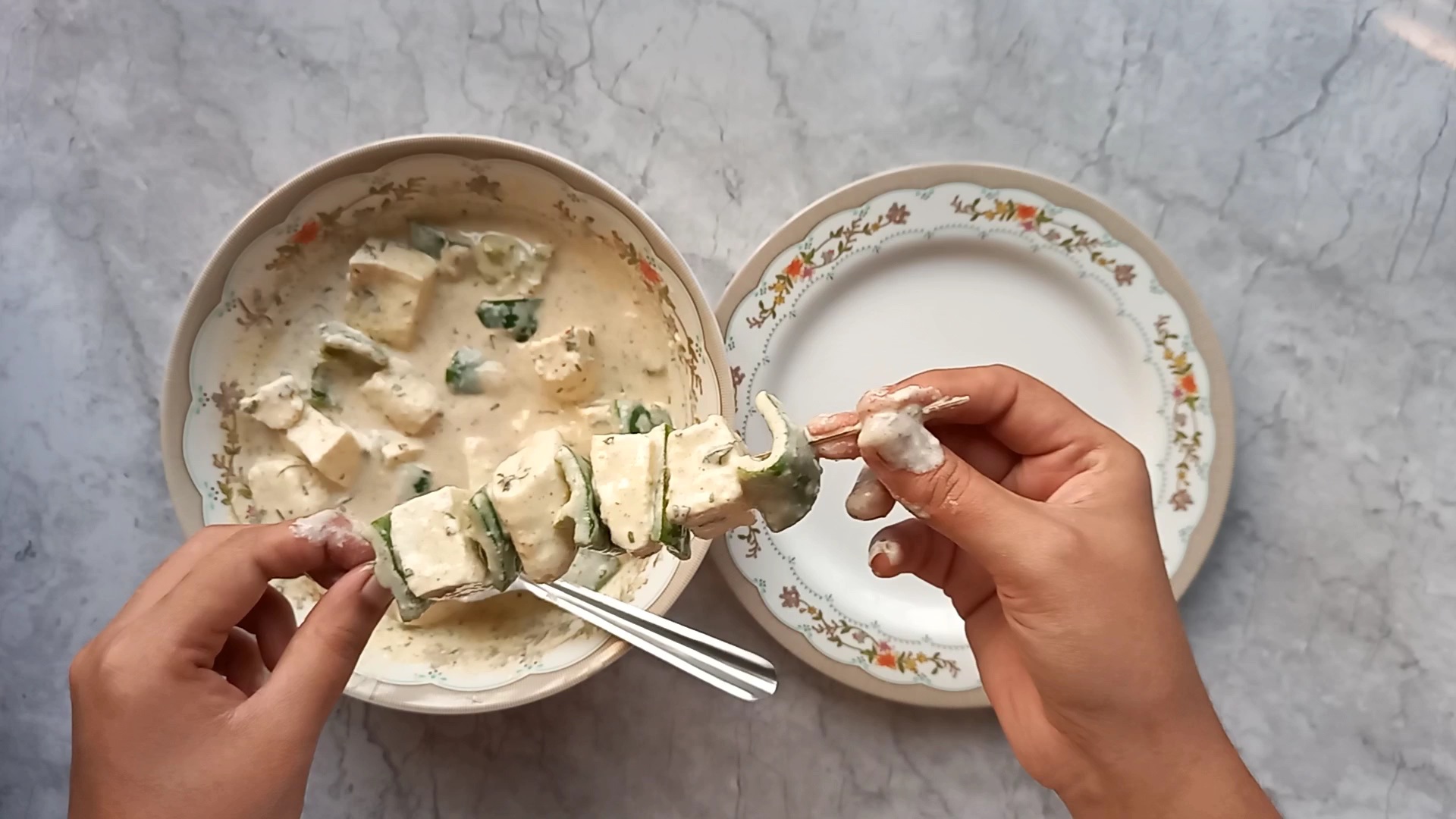 Prepare these tikka kathi. Now, you can store them in the fridge or take a tawa. Heat some butter and gook these tikka on medium flame until it turns golden in color. Or bake them at 180 degrees Celsius for 20 to 30 minute.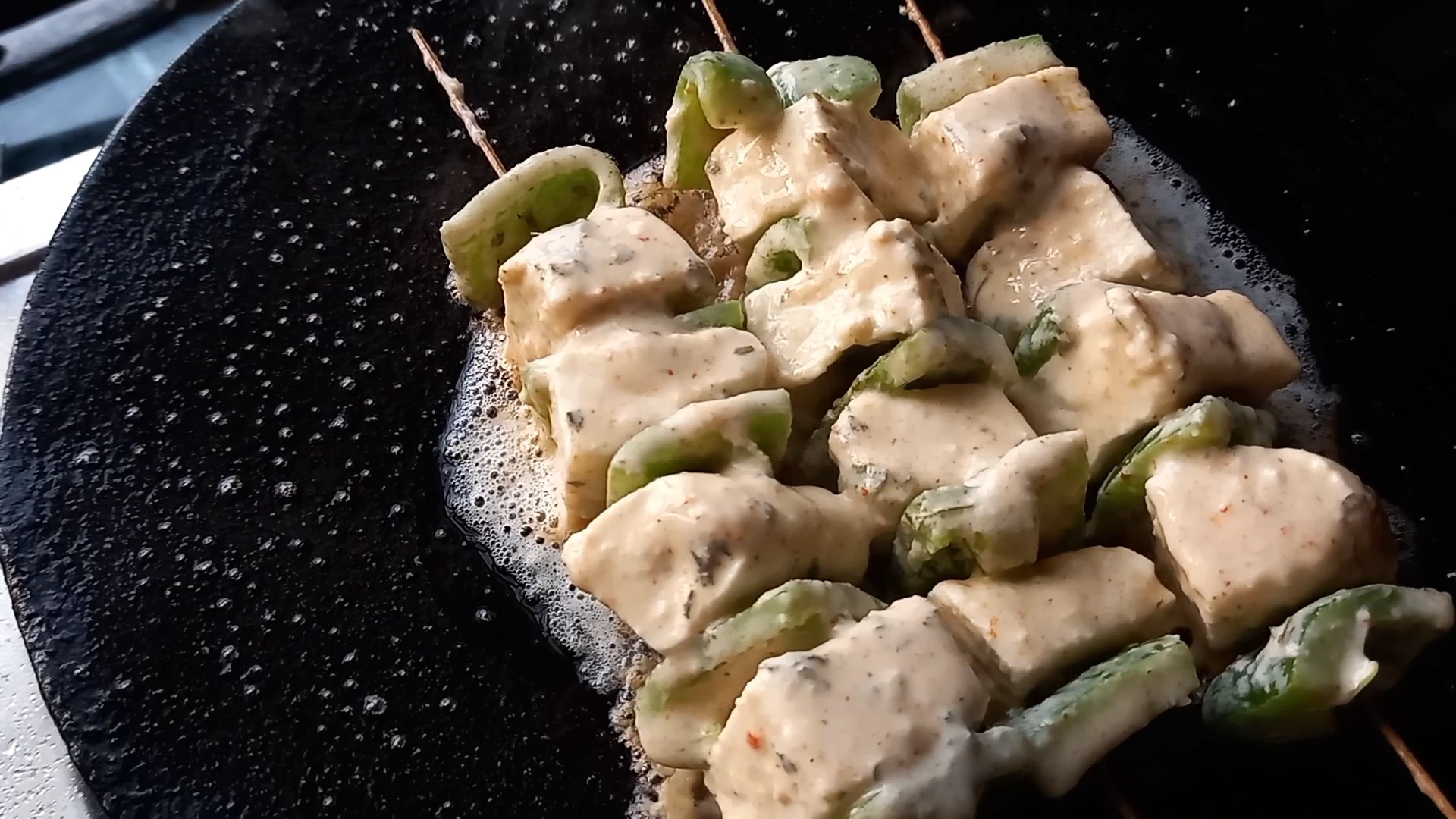 Serve these malai paneer tikka with some green chutney or salad.