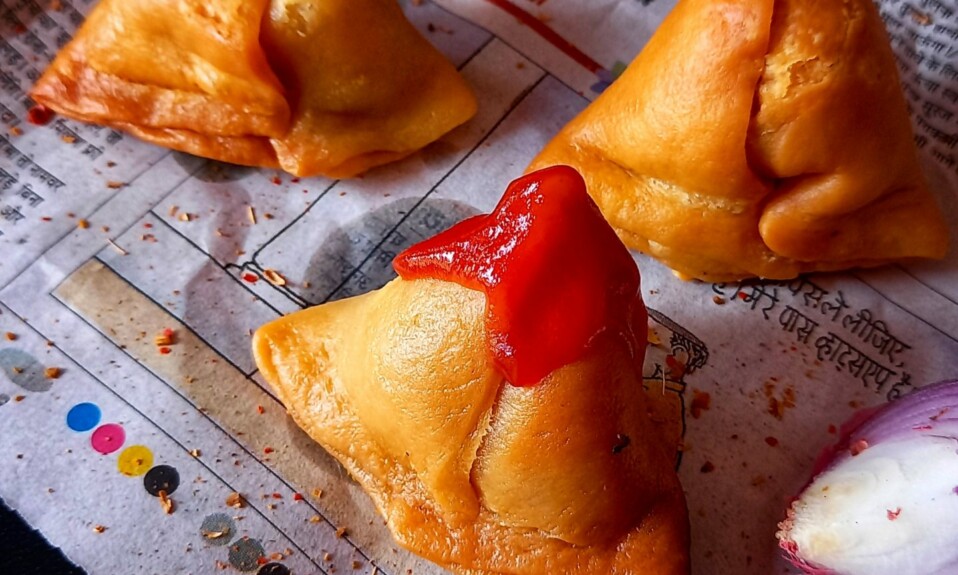 Moong dal samosa | Mini moong dal samosa recipe | Learn how to make moong dal samosa with step-by-step photos and video. Moong dal samosa is a delicious snack that is stuffed with moong dal filling. This filling is the replacement of regular aloo stuffing from the traditional samosa.
Yes, I know that we all love our traditional samosa a lot. But we cannot store aloo samosa for a long time. But this moong dal samosa is perfect for storing purposes. And it is also perfect for festivals. So you can make them before and serve them as a snack. You can easily store this moong dal samosa for 8 to 10 days in an airtight container.
Give a delicious twist to the regular aloo samosa with this moong dal stuffing. And I am sure you will also love this stuffing as well. Moog dal samosa is stuffed with lentil filling. This filling tastes spicy, tangy, salty, and in Hindi(chatpata). The texture of this samosa is crispy from the outside, the crisp outer layer is a sign of good fried samosas. Today we are making a mini samosa. It is best for the tea time snack. Let's start this recipe…
Do check some other festive recipes from this blog…
INGREDIENTS for moong dal stuffing
1 medium bowl moong dal
For masala- 3 tbsp coriander seeds, 2 tbsp fennel seeds, 10 to 18 black pepper, 6 to 7 red chili
4 to 5 tbsp oil
½ tsp hing
½ tbsp nigella seeds
½ tbsp carom seeds
1 and a half tbsp salt
5 to 6 tbsp besan
1 tbsp dry fenugreek leaves
½ tbsp cumin powder
½ tbsp garam masala powder
1/3rd tbsp turmeric powder
1 tbsp black salt
1 tbsp red chili powder
½ lemon juice
For samosa dough
2 bowl refined flour
4 to 5 tbsp oil/ghee
1 tsp salt
Some water
Oil for frying
How to make moong dal stuffing?
First, take some dal and soak it for 1 hour. After that rinse it with some water. Now take a jar, add soaked dal. Add grind it into a coarse paste. Do not grind them in a fine paste. Now set it aside.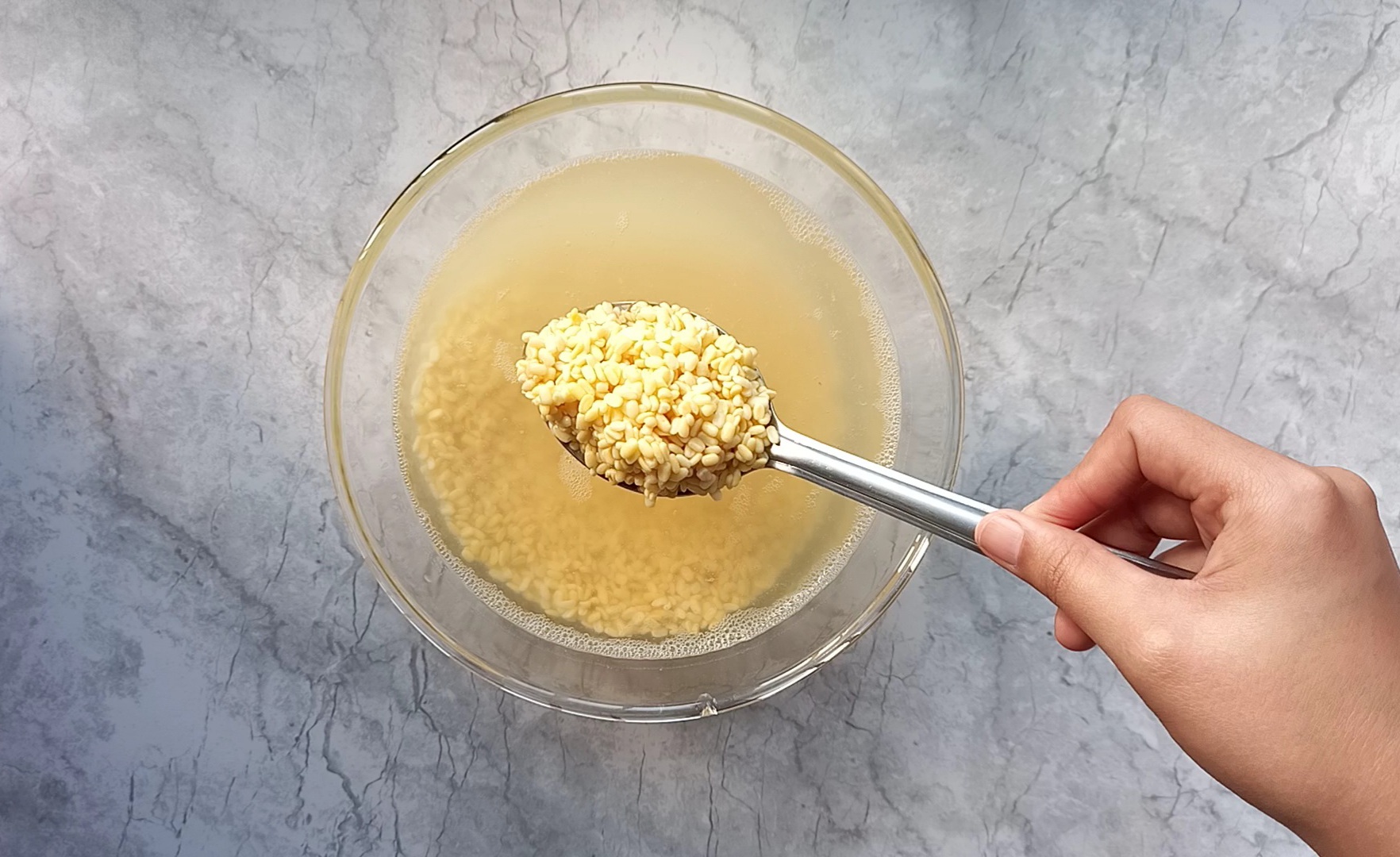 Take a small jar, add coriander seeds. Add fennel seeds. Add black pepper. Add dry red chilies. Again grind it into a coarse powder. Do not make a fine powder.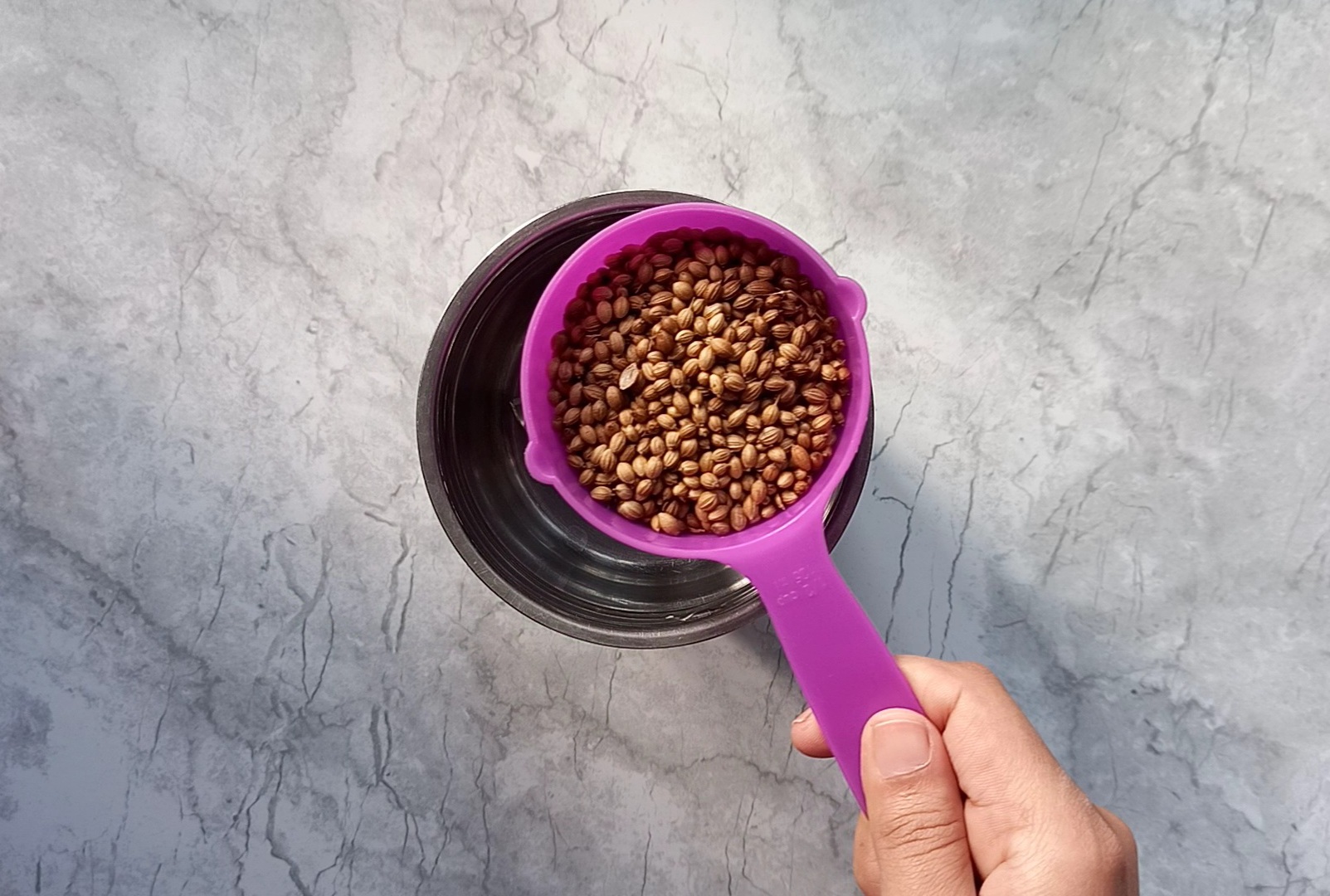 Now take a pan. Add some oil. Heat it for 40 to 50 seconds. Then turn the flame on low. Add 5 tbsp masala powder. Add hing, nigella seeds, and carom seeds. Now sauté it for 1 to 2 minutes on low flame.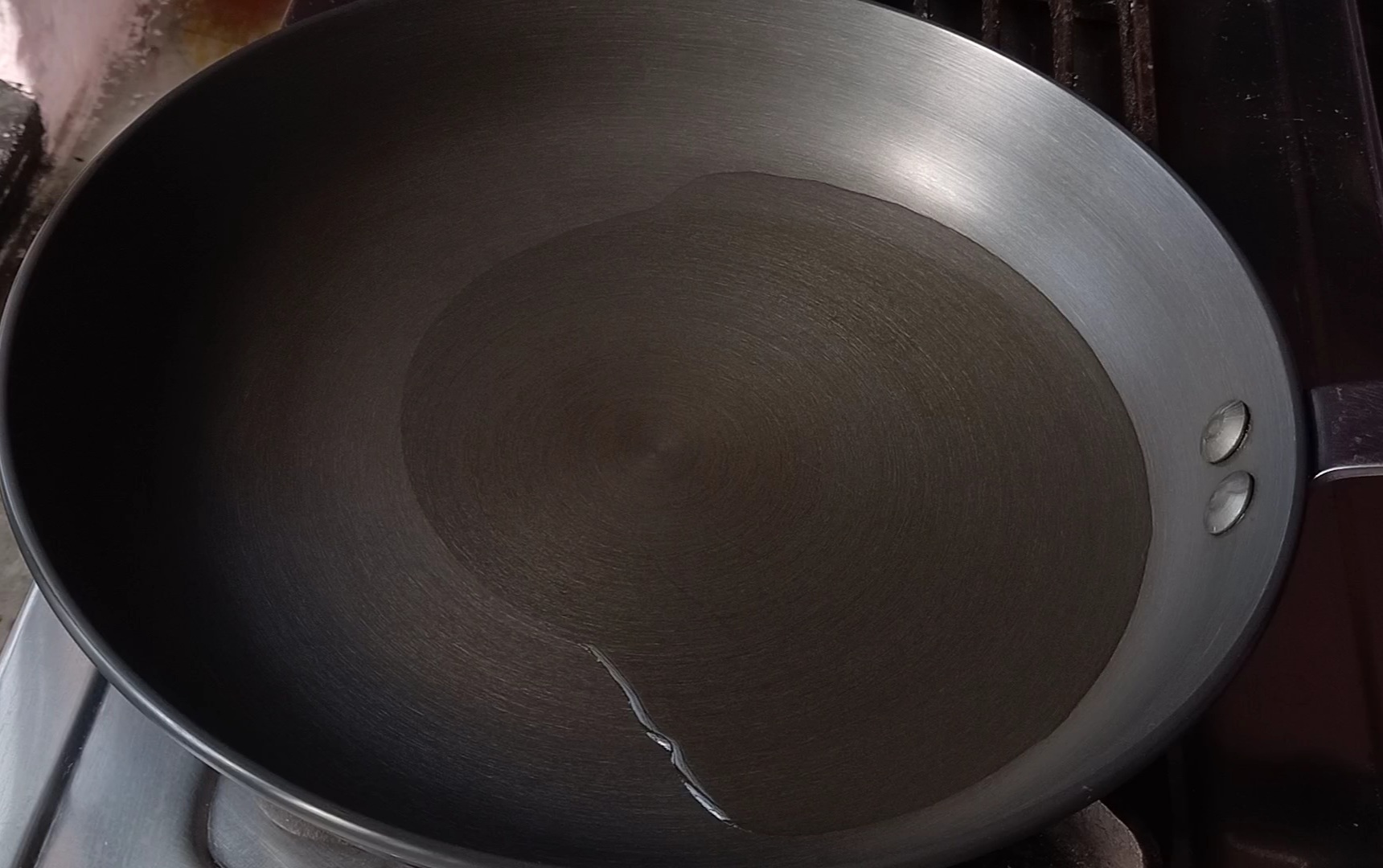 Then add besan. Mix well. And sauté it for 5 to 10 minutes on high to medium flame.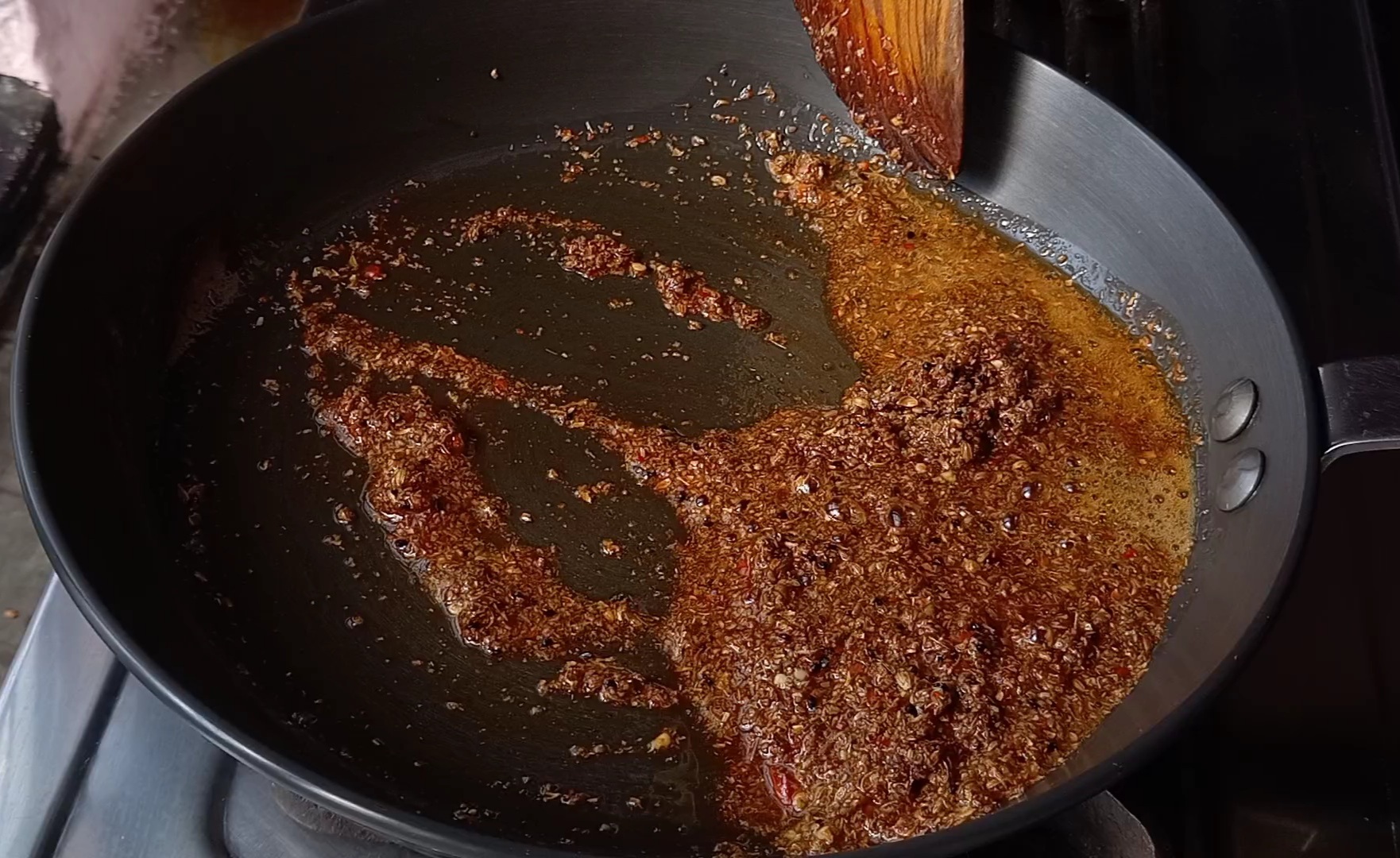 Keep stirring the besan.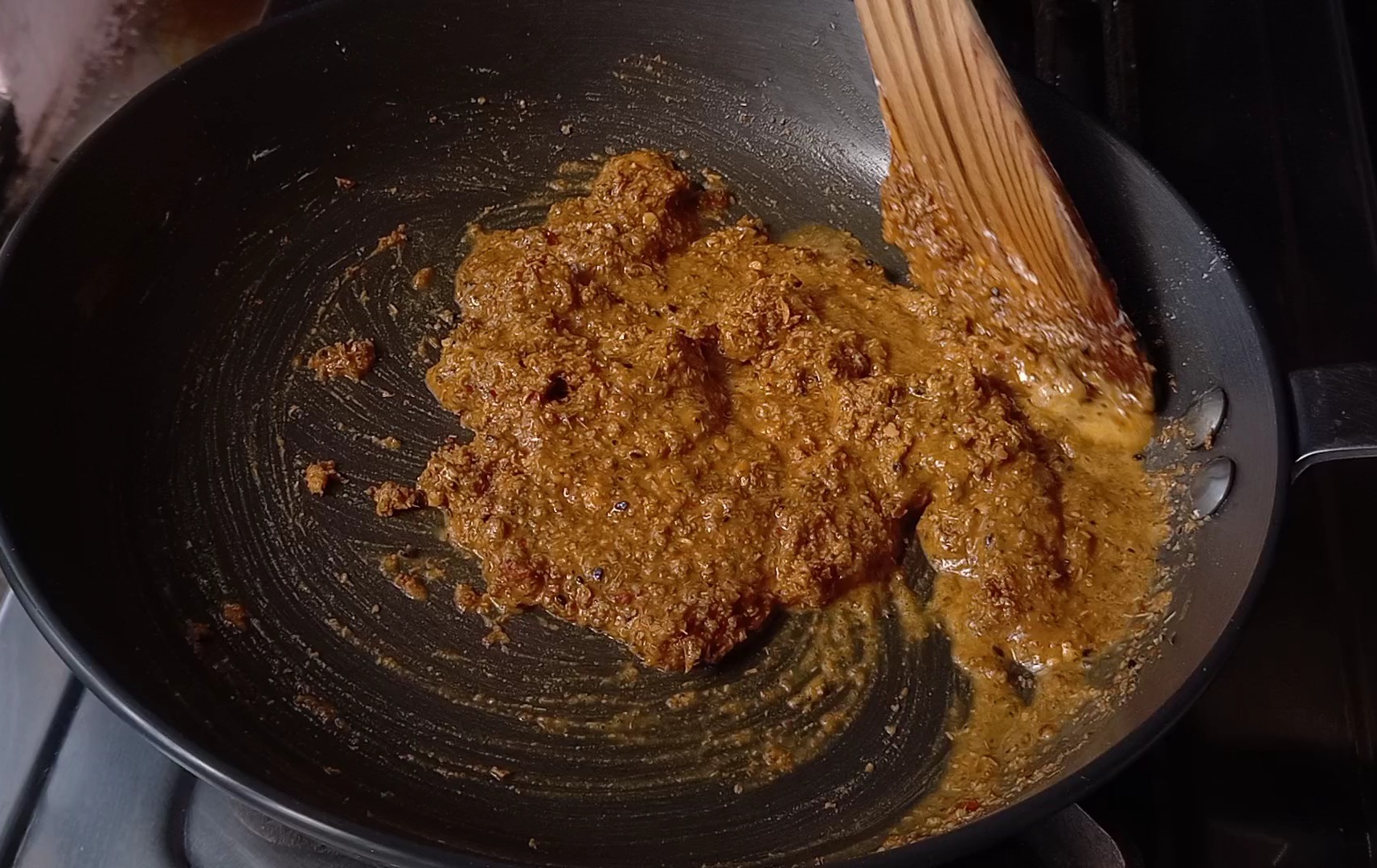 After that add moong dal paste. Mix well.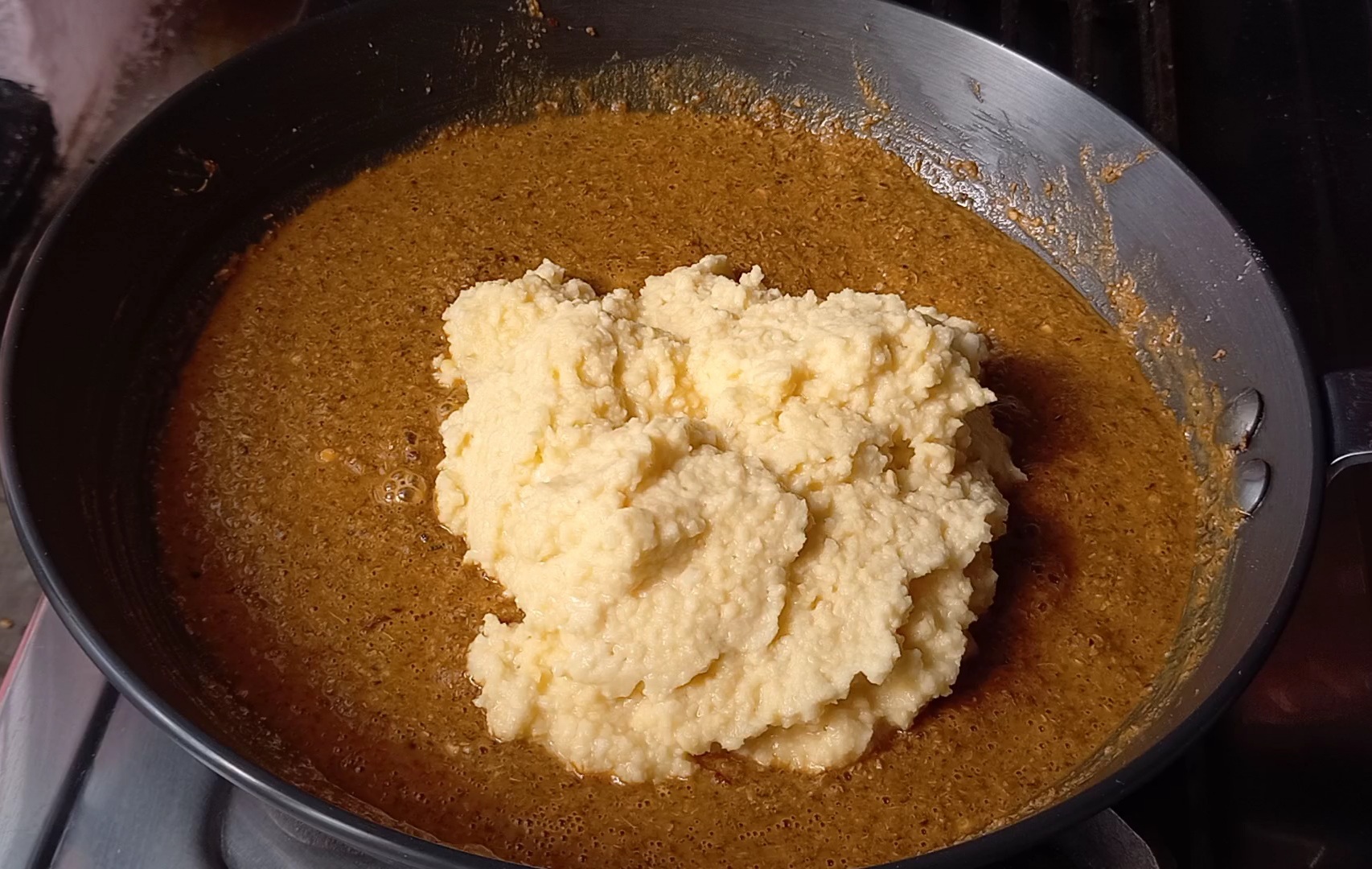 Then add salt, and all powdered spices, fenugreek leaves. Mix well. And cook them for 5 to 10 minutes on medium to high flame.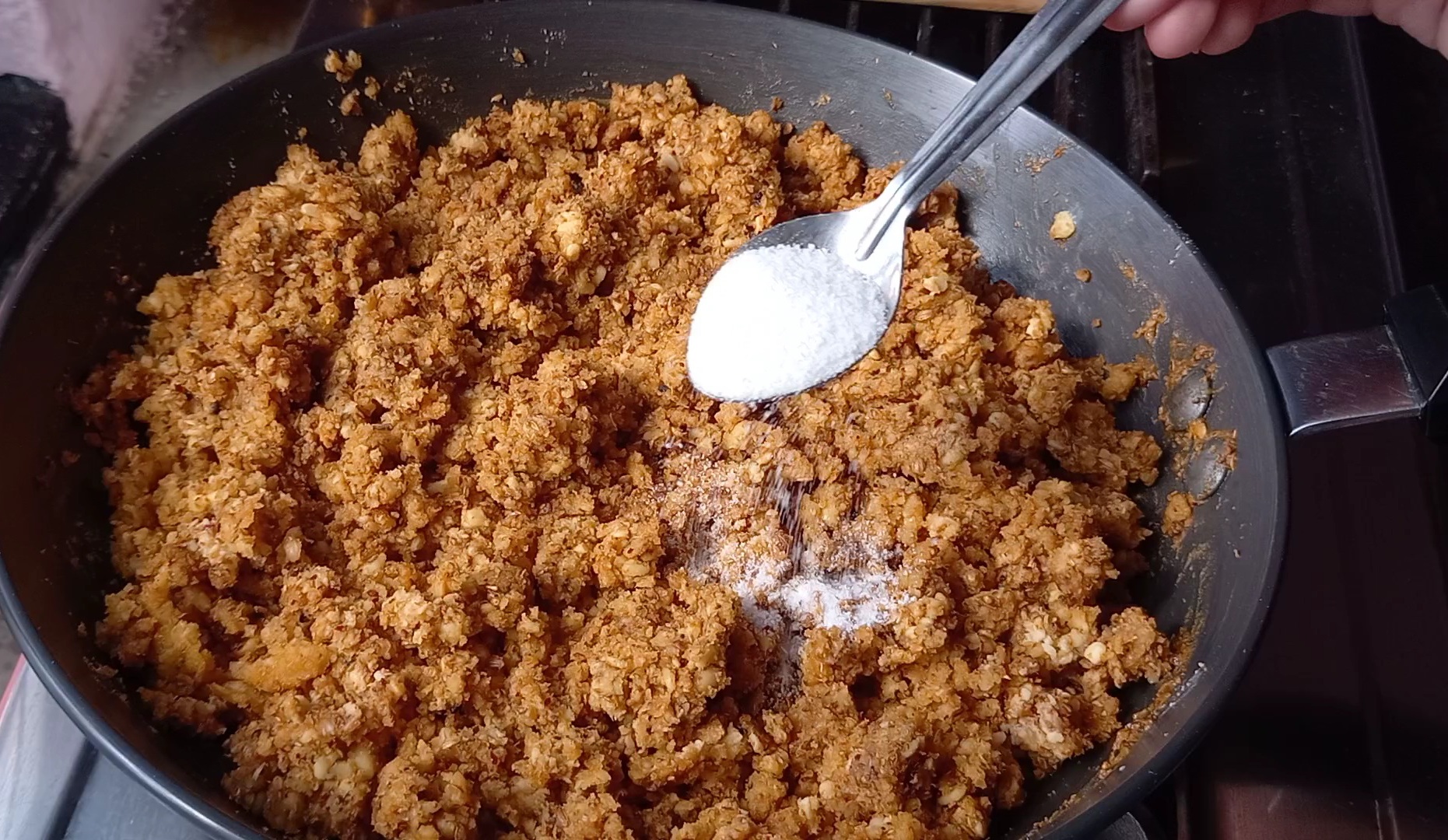 Keep stirring the mix while cooking. After that add lemon juice.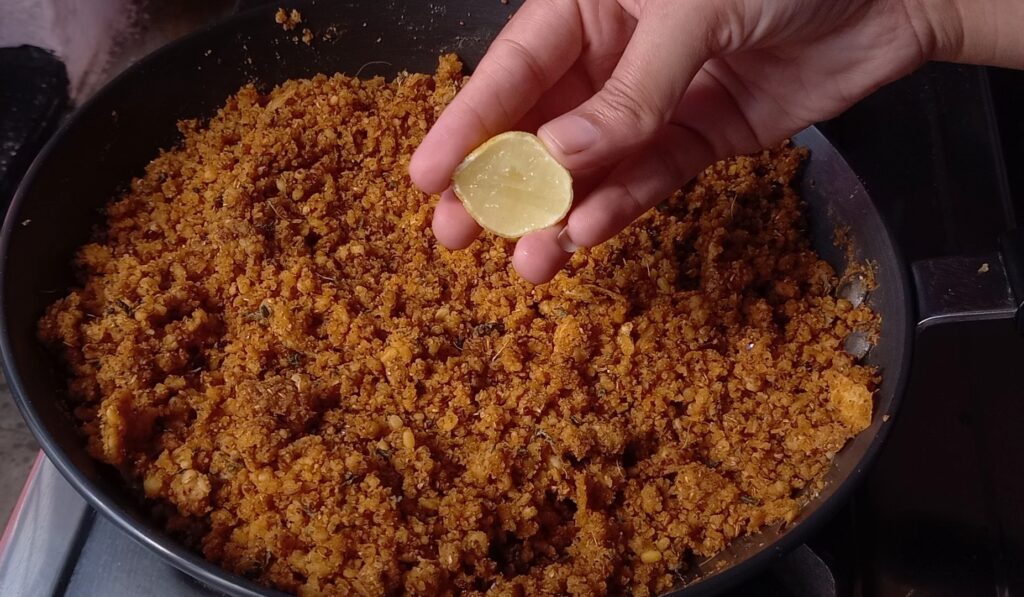 Mix well and turn off the heat. Moong dal mixture has to be dry in texture. Leave it to cool down a bit.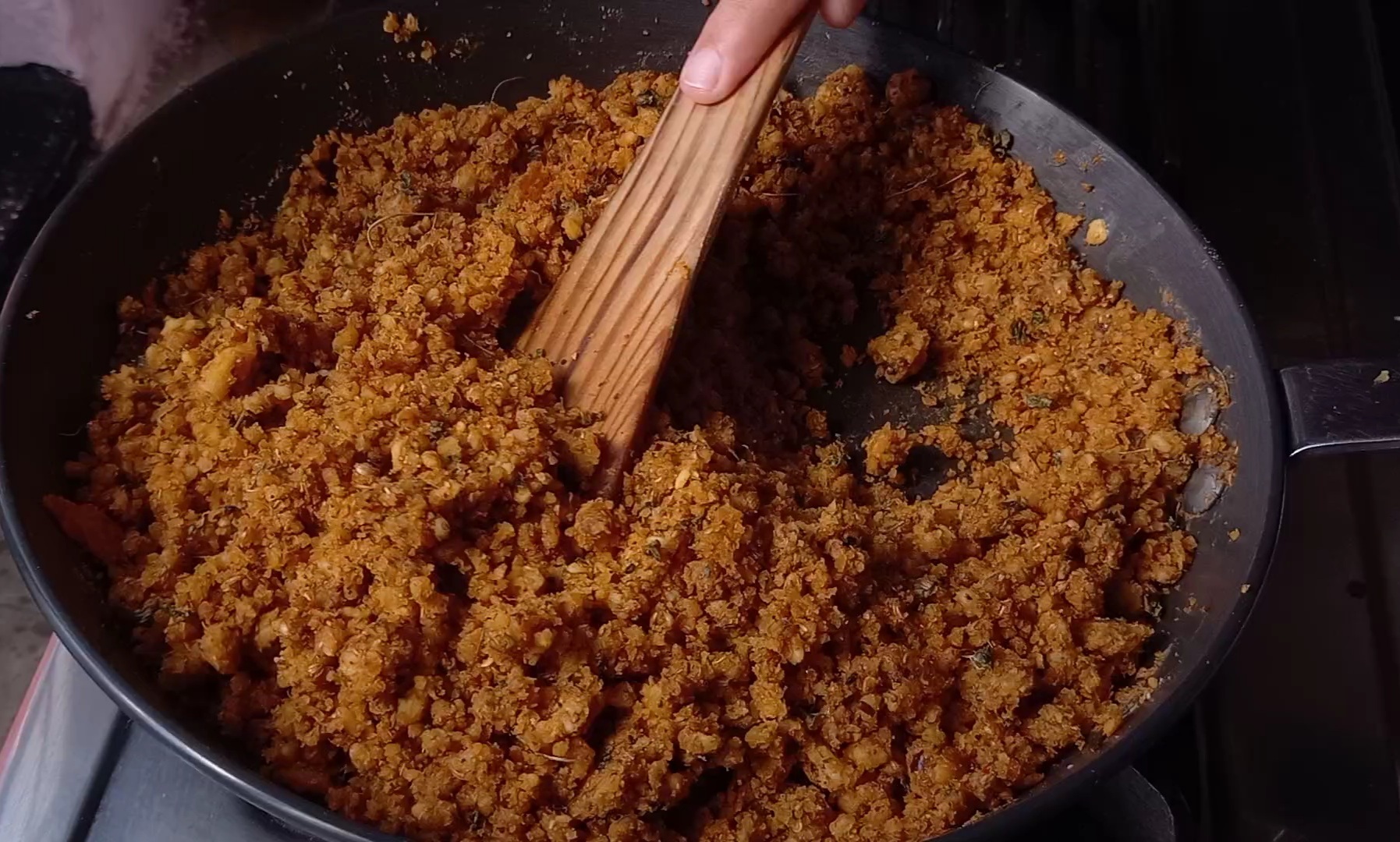 How to make samosa?
First, take some flour. Add oil, salt. Mix well.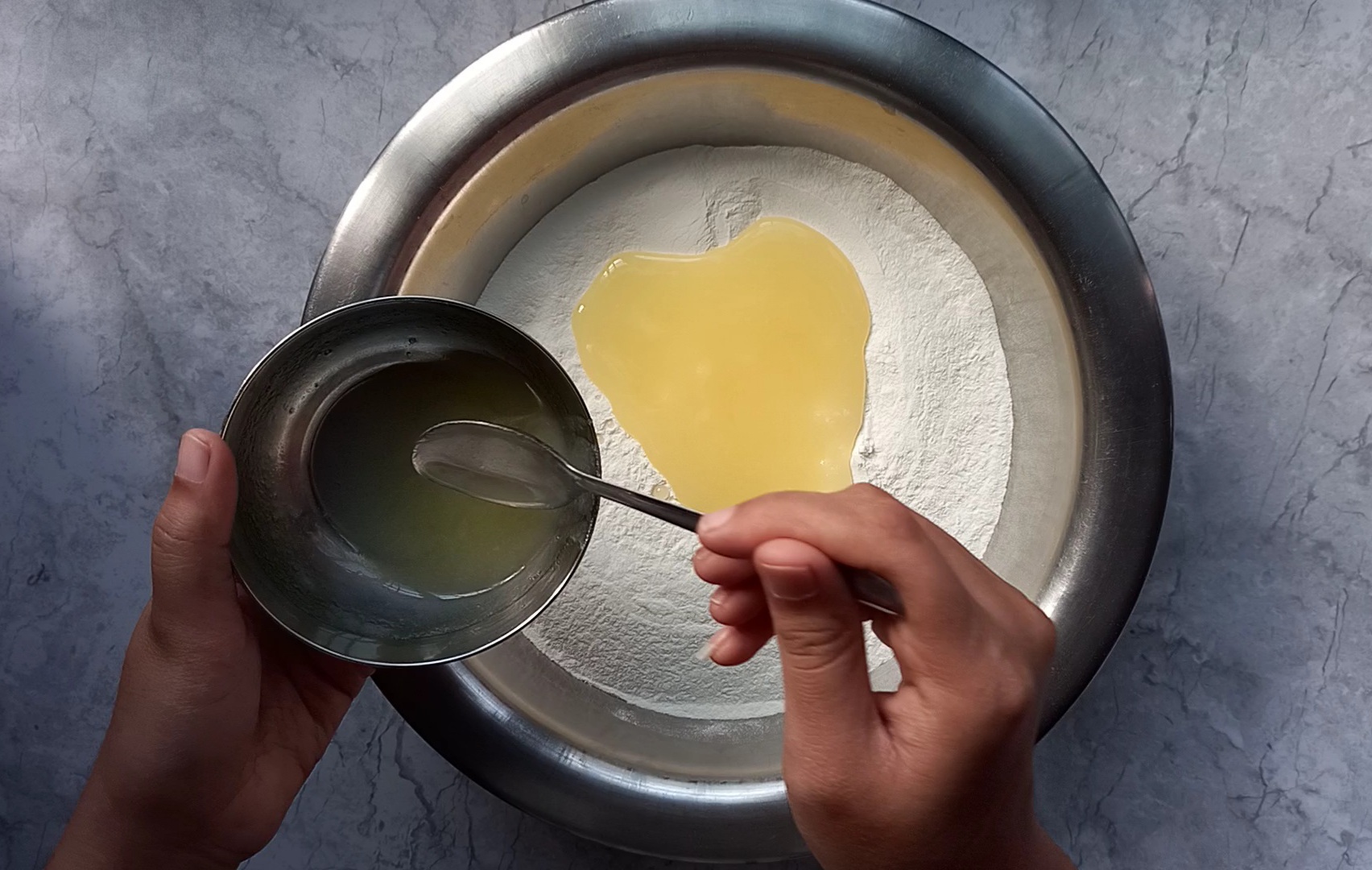 Then add water and knead a tight dough. For more details, check out my samosa recipe. Leave it for 15 to 20 minutes.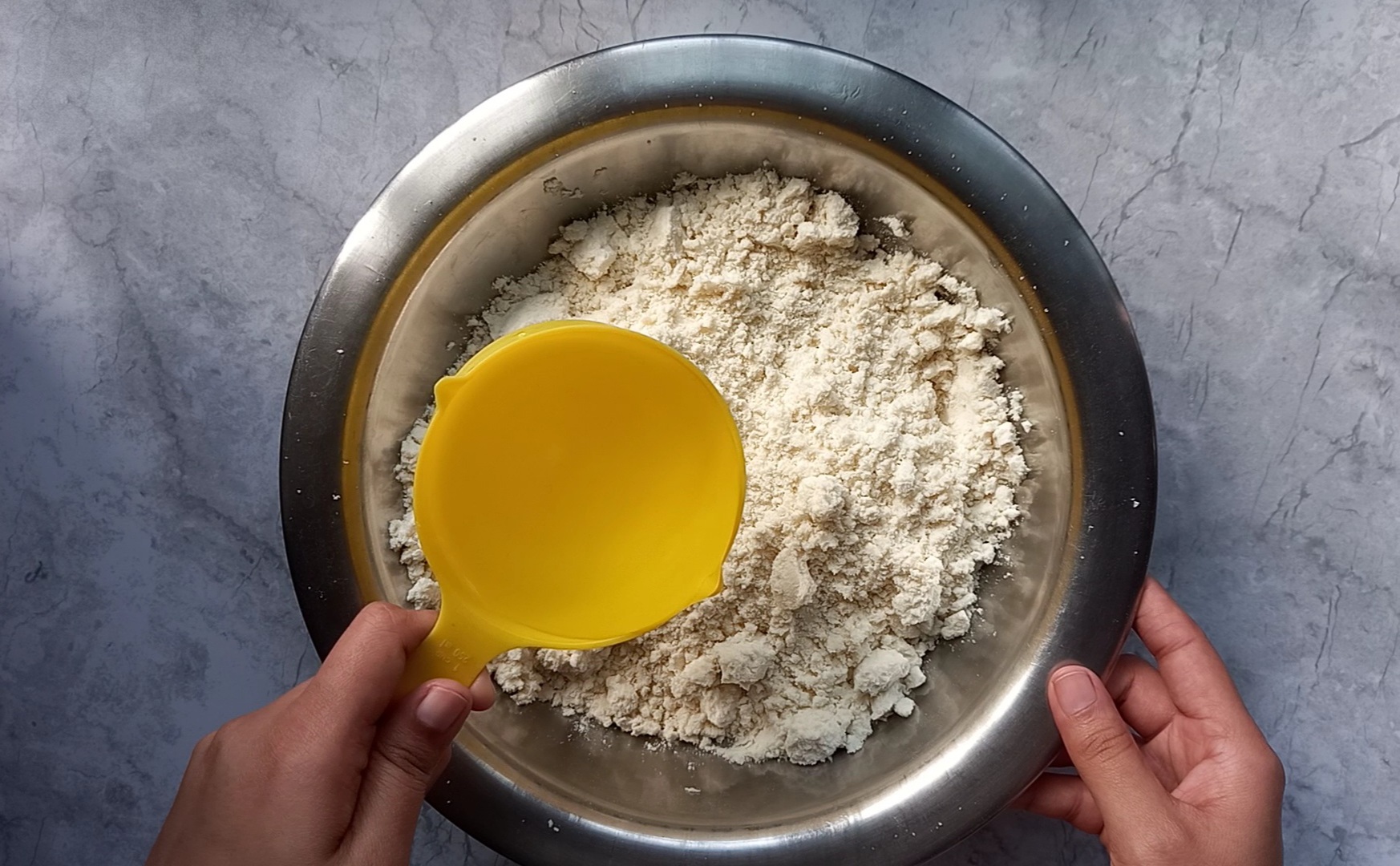 now take a small size dough. Roll it into an oval shape. Cut it into half.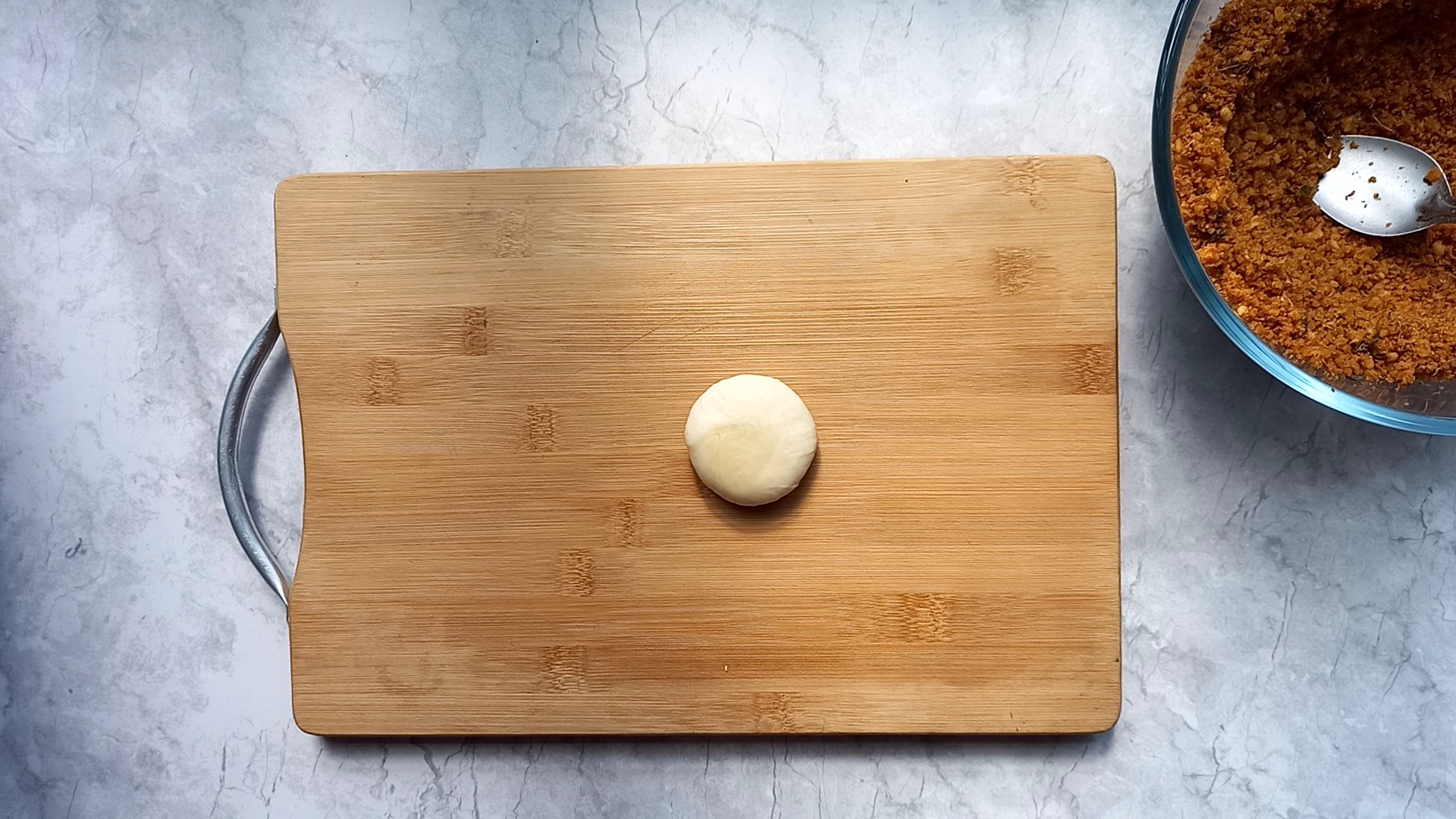 Then take a piece and fold it. Apply some water and again fold the other side. Seal it well.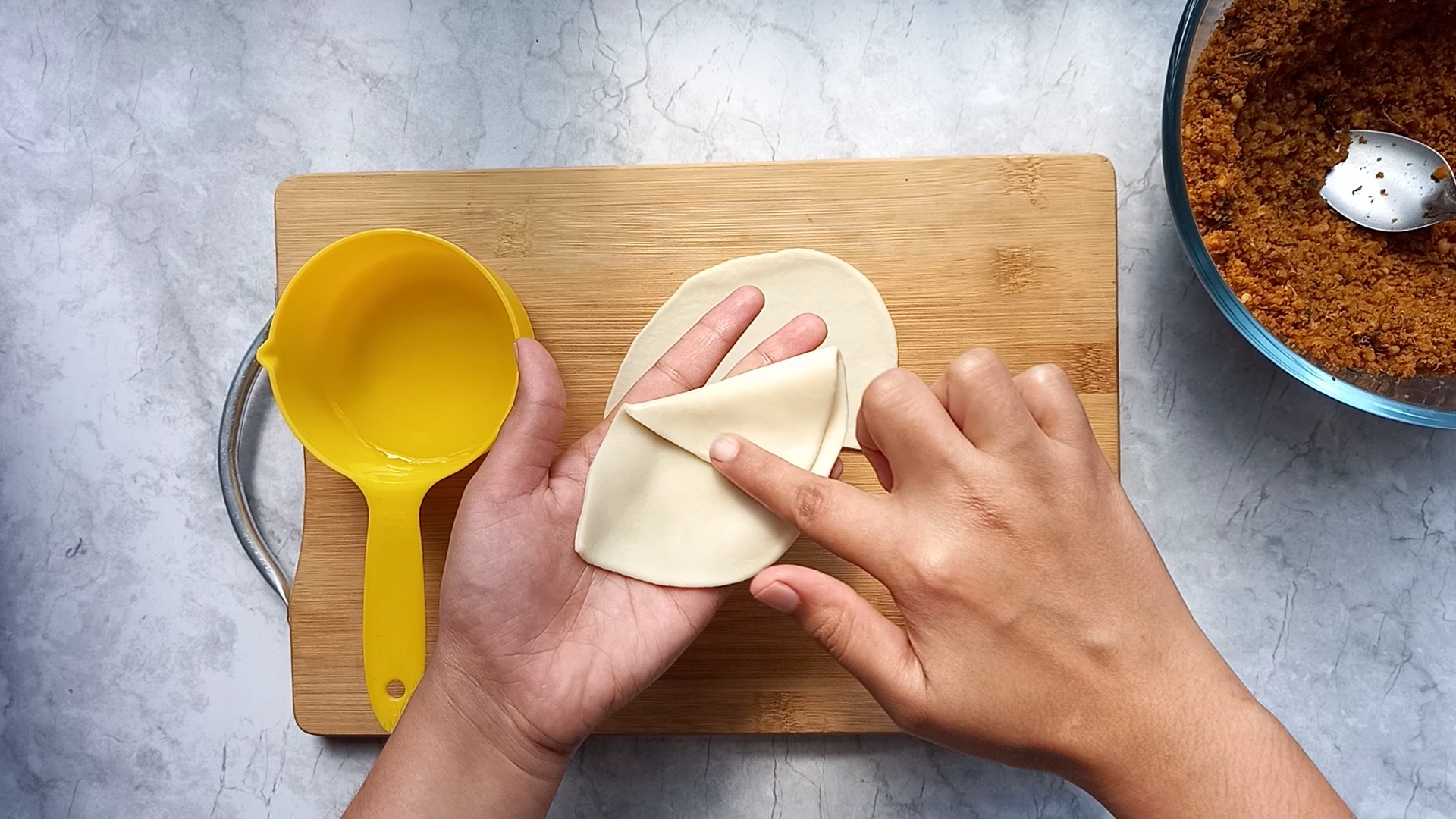 Now add 1 tbsp filling. And again seal it from the top. Samosa is ready.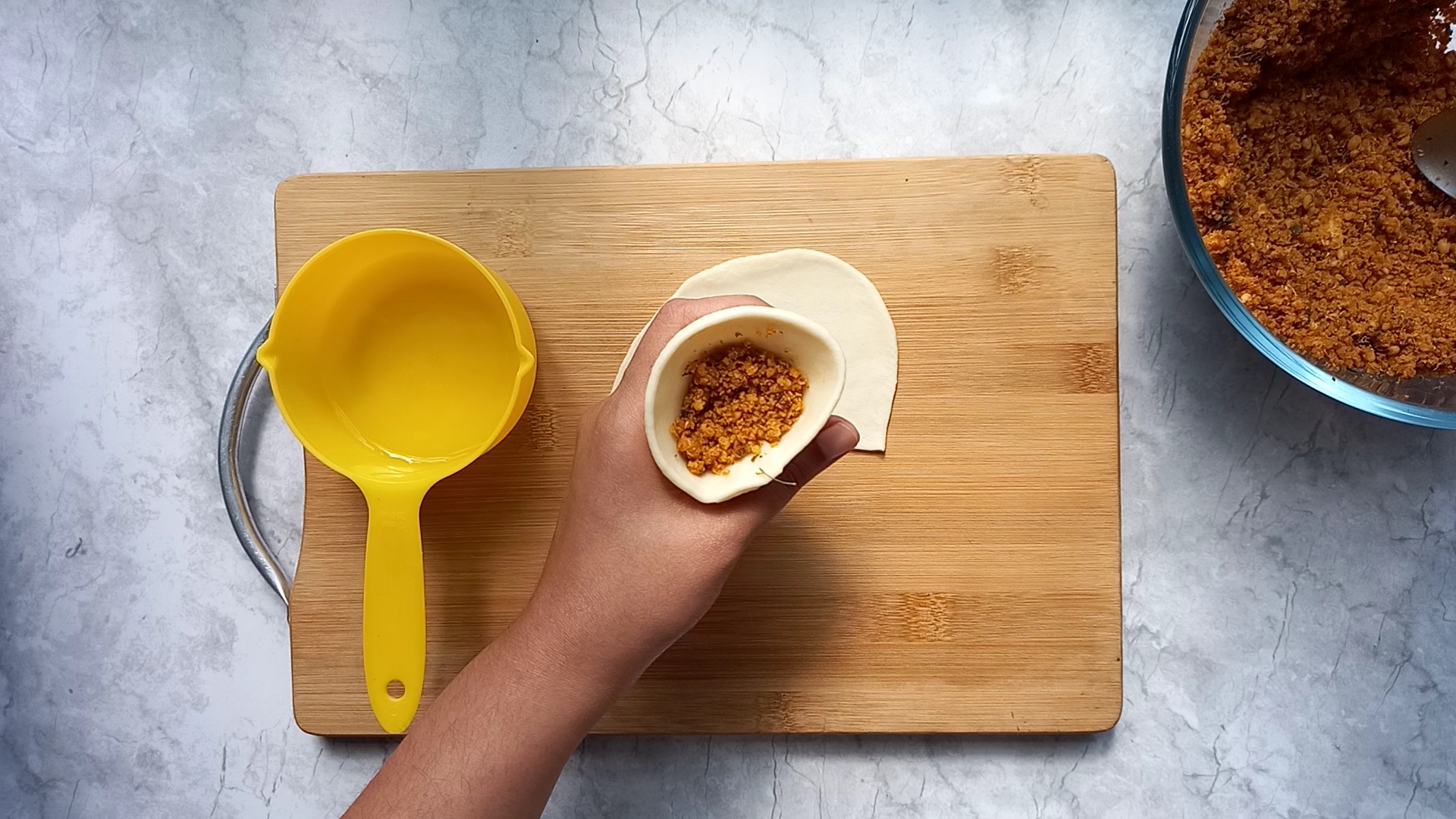 Here we are making mini samosas. Make all of them like this.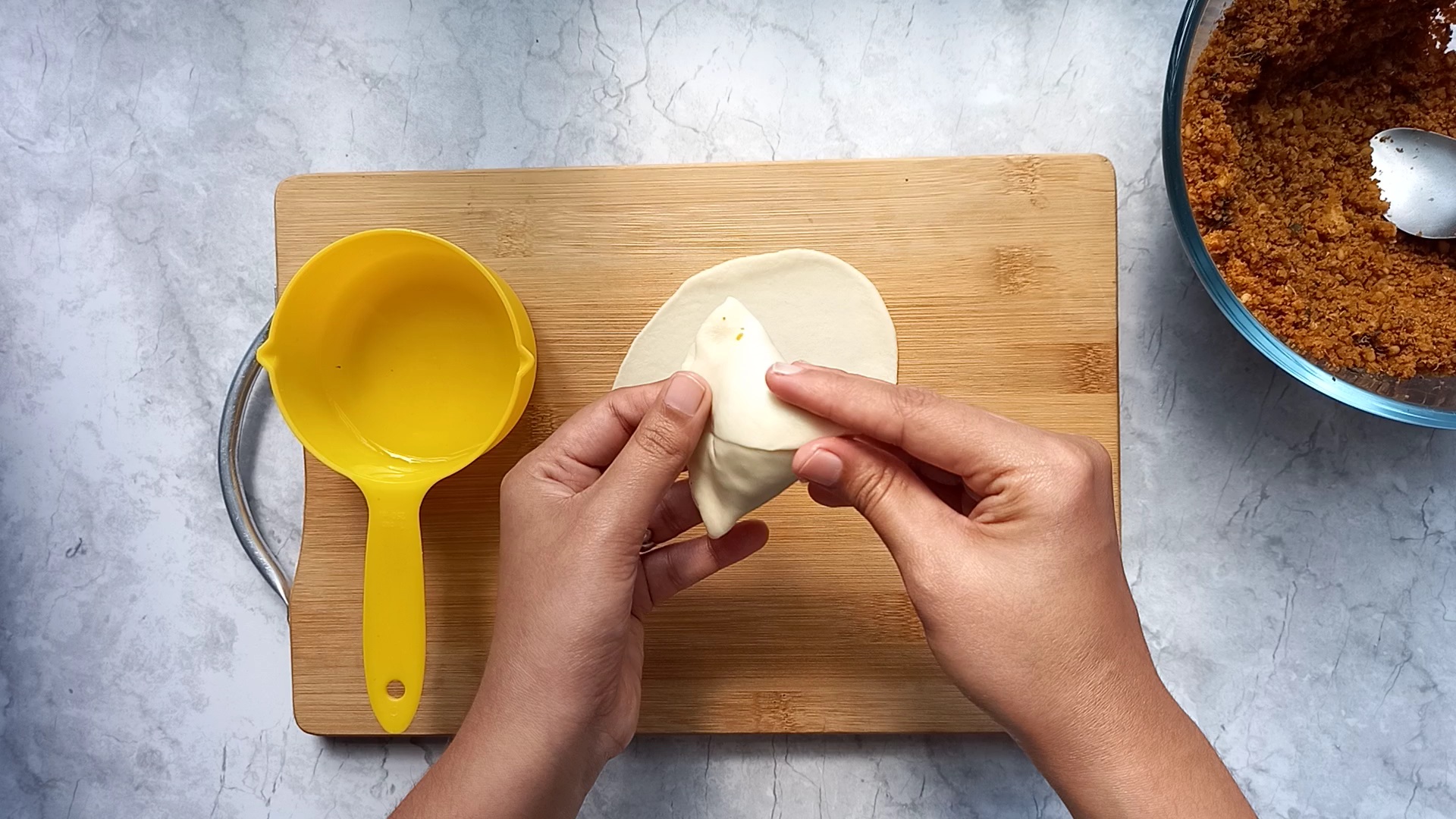 Now take some oil or ghee for frying. You can also bake them for 20 to 25 minutes at 180degress Celcius. Now heat the oil on a high flame. Then turn the flame on medium. add samosas.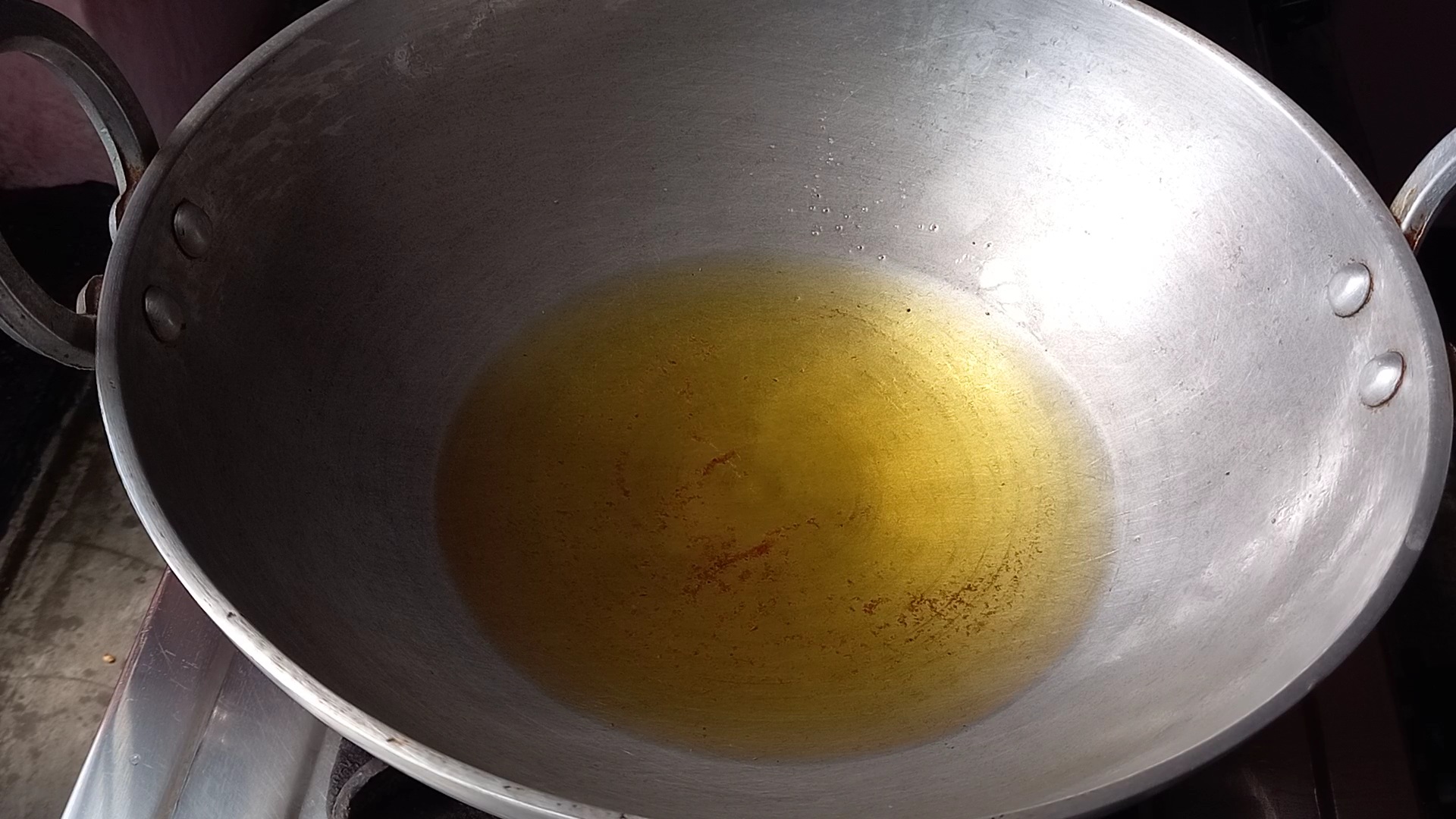 And fry them for 13 to 15 minutes on medium flame until it turns golden in color.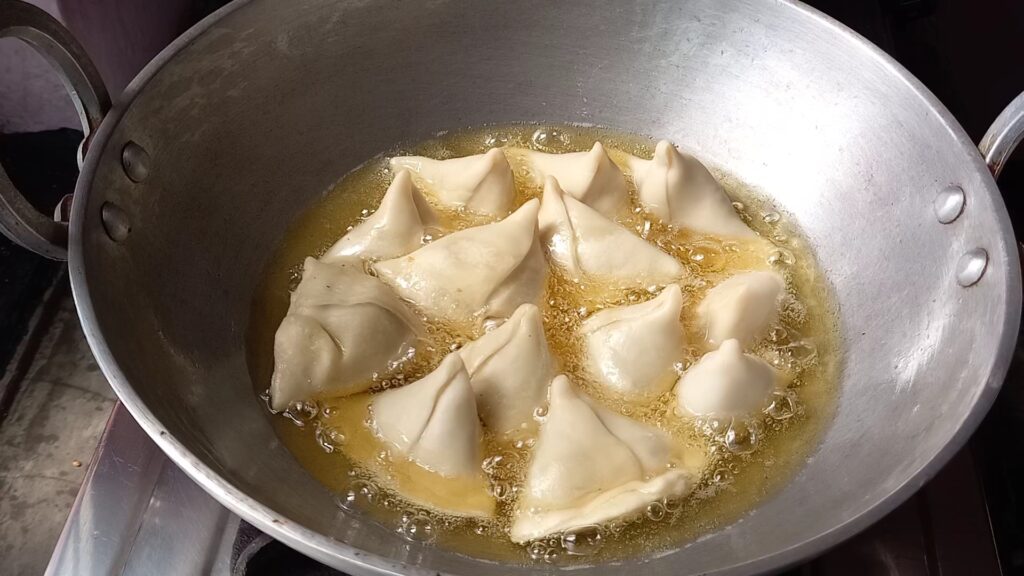 Fry all of them like this.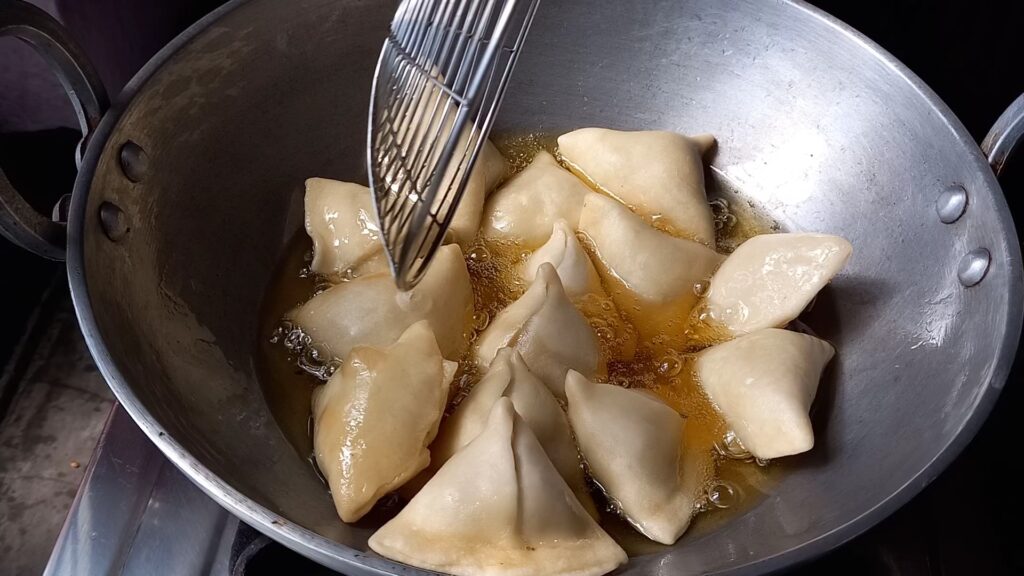 You can see the color change.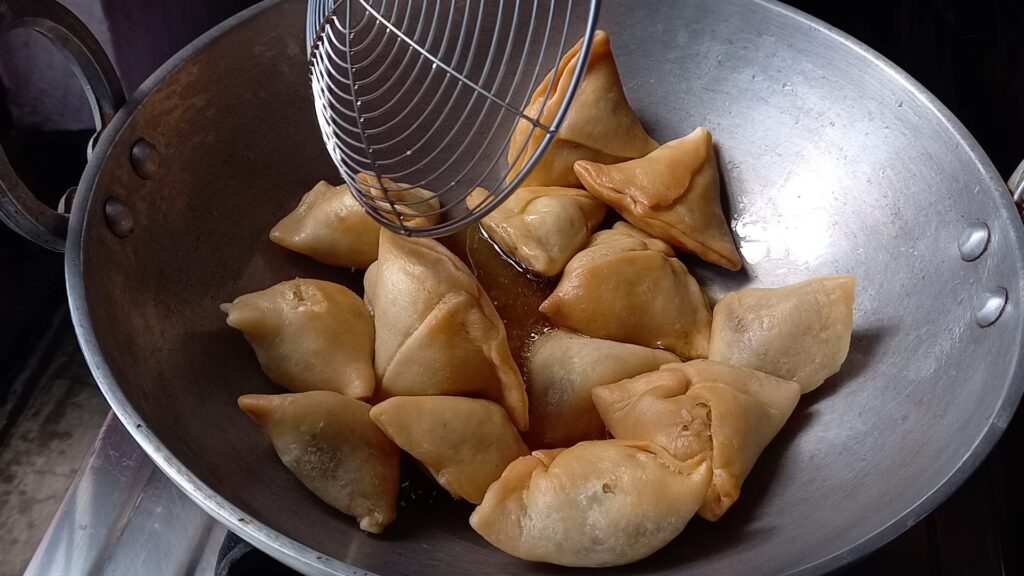 When samosa looks golden in color, remove it from the oil. Samosa is ready. Serve it warm or store it for further use. Serve this samosa with some chutney, ketchup, etc. make this recipe on this Holi. Serve it to your guests.