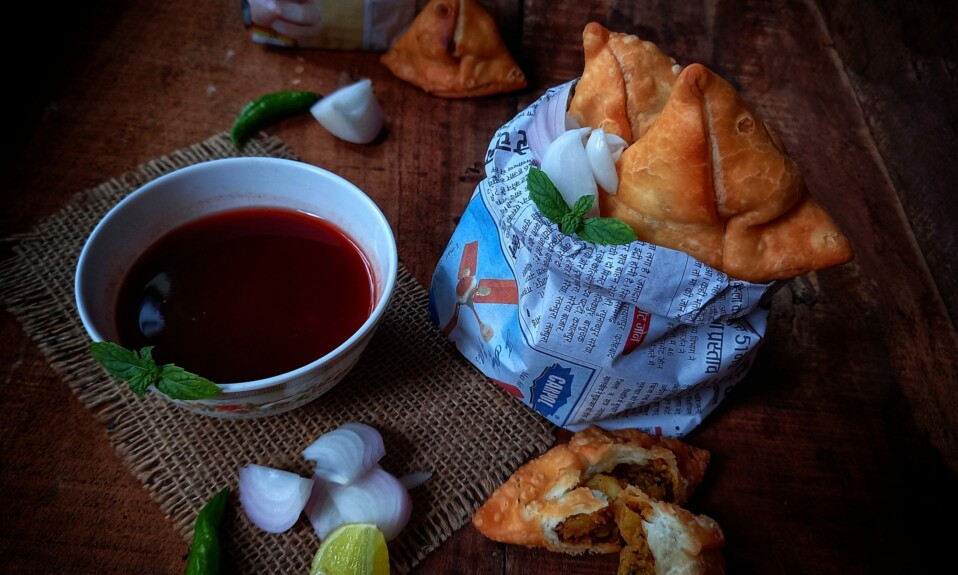 Samosa recipe | samosa with red chutney Hey, how's going everyone…all good! So if you are a big fan of samosa, like me. And you found difficulty while making samosa at home, you are in the right place. Here I give you some secret tips to make perfect crispy and flaky samosa. And after this, you can also make your samosa perfectly all the time. This perfectly goes with a cup of tea. You can make this samosa as a snack or for a party snack. Here I also give you a perfect street style red chutney recipe for this samosa. Learn how to make these crisp samosa at home with step-by-step photos and video…
If you are new to Indian cuisine, read more to know about samosa…
What is samosa?
Samosa is the most popular snack recipe in India, and you can easily find them on every street corner. It is a vegan snack. There are many kinds of samosa like meat-filled samosa, paneer-filled samosa but potato filling is the most common and popular one. It was introduced in India during Mughal sultanate rule. And after that, we make some changes and prepare a vegan samosa with spicy potato filling.
Samos is a fried triangular-shaped flaky and crispy pastry filled with spicy potato stuffing. It is served with red or green chutney. You can also resize its shape. That's why, it is perfect for snacks, entrée, or appetizers. So let's start the recipe…
some of my popular recipe from this blog…
Ingredients
For red chutney
30 to 40 grams of tamarind
5 to6 tbsp sugar
50 to 60 ml water
A pinch of salt
A pinch of red food color
½ tbsp corn starch
2 tbsp water
1/3 tbsp red chili powder
For samosa stuffing
10 to 12 boiled potatoes
3 to 4 tbsp mustard oil
½ tbsp cumin seed
1/3 tbsp fenugreek seeds
1/3 tbsp nigella seeds
1/3 tbsp black mustard seeds
2 bay leaves
A pinch of hing
5 to6 dry red chilies
3 tbsp ginger garlic (crushed)
1 tbsp red chili powder
1 tbsp cumin powder
2 tbsp coriander leaves
½ tbsp garam masala powder
2 tbsp dry fenugreek leaves
40 to 50 ml water
1 and a half tbsp salt
½ tbsp turmeric powder
For samosa pastry
3 cups of refined flour
½ tbsp salt
3 to 4 tbsp ghee/clarified butter
Water (as required)
Refined oil/dalda(for frying)
| | |
| --- | --- |
| Prep Time | 20 to 30 minutes |
| Total Time | 45 to 55 minutes |
| Servings | 18 to 23 pieces |
How to make red chutney for samosa?
Take some tamarind. Wash them properly and soak them with some water for 3 to 4 hours.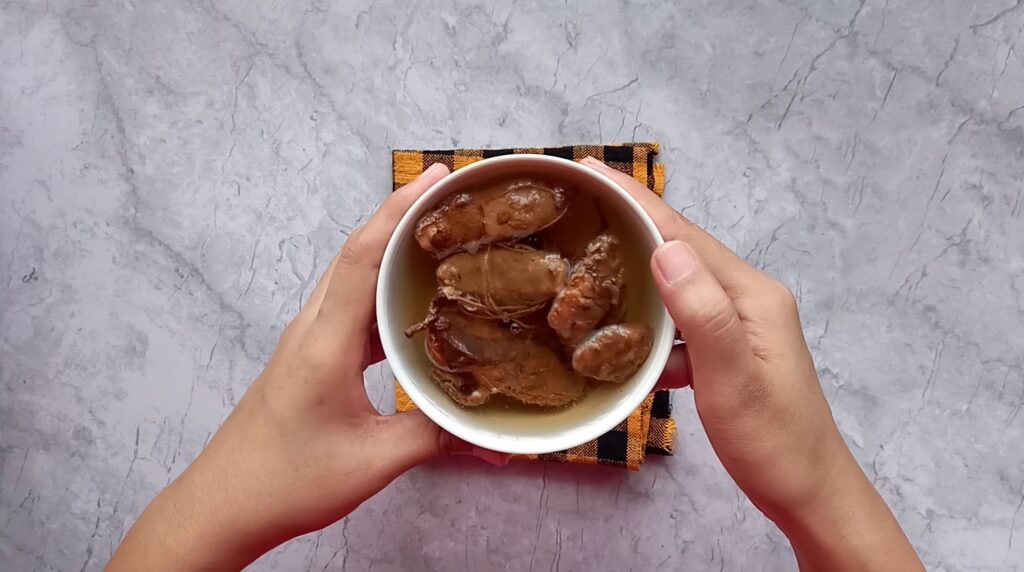 After that add some more water(20 to 30 ml) and mash it.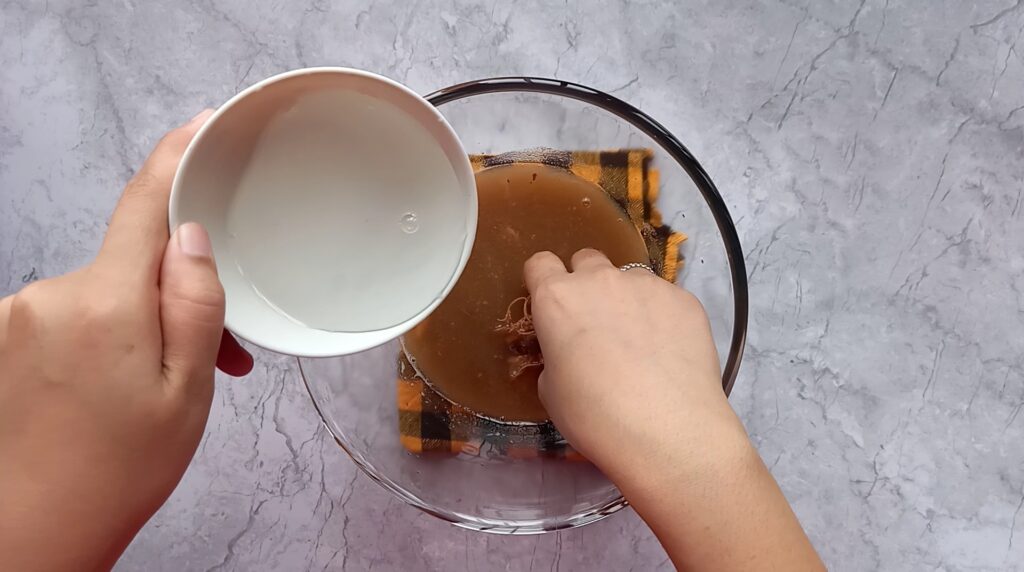 Then sieve the tamarind pulp.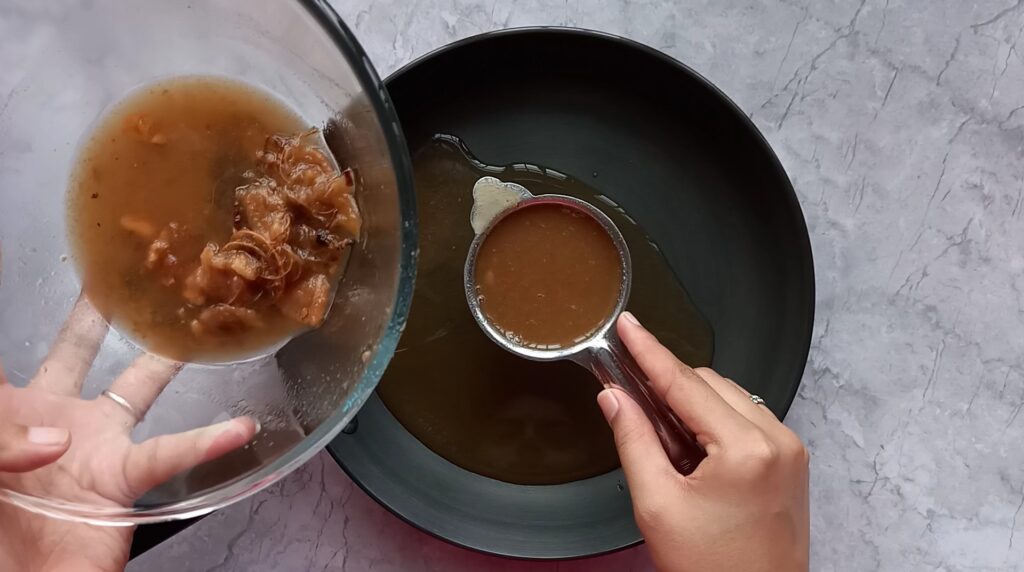 Add sugar ans salt.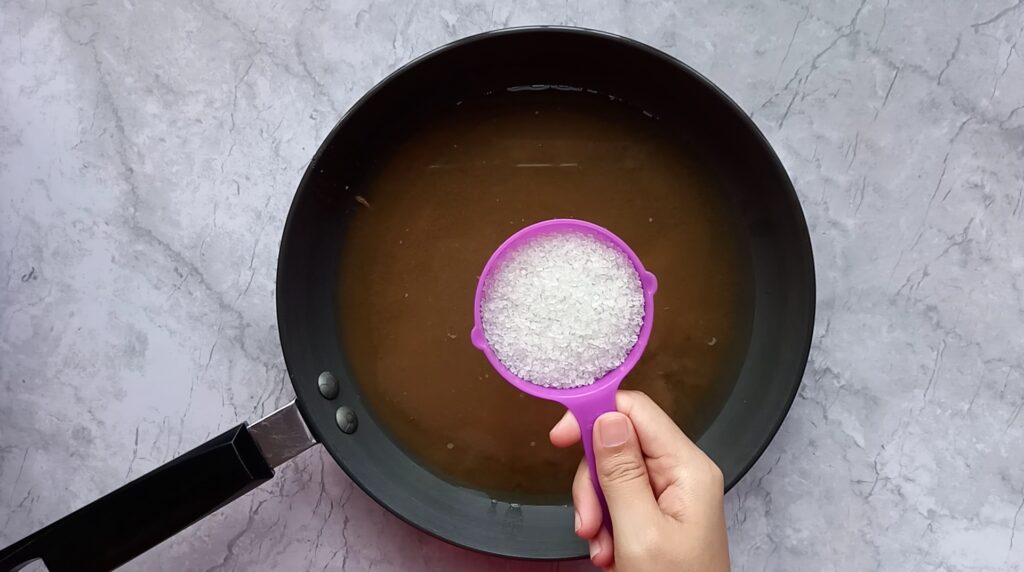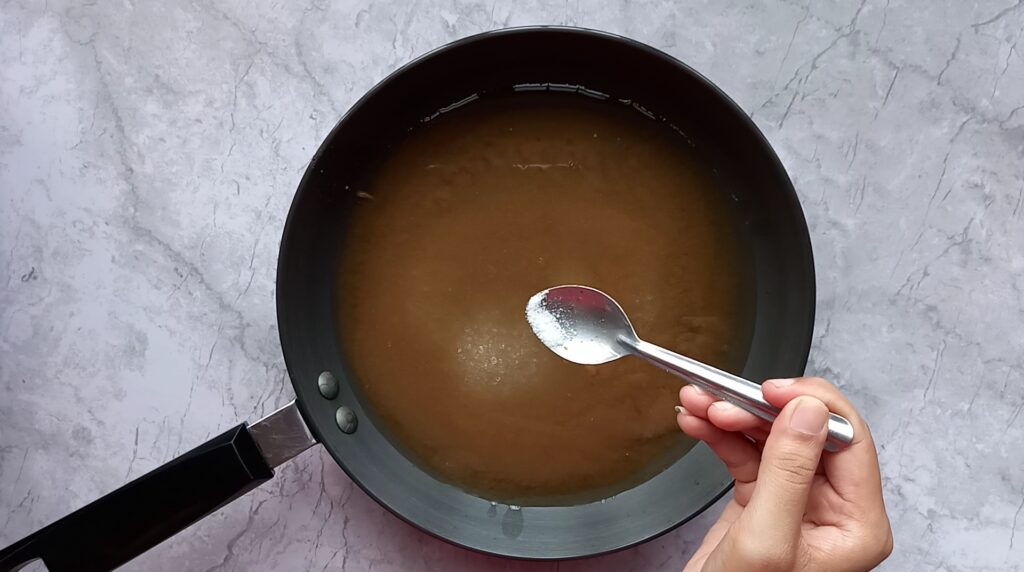 Cook it for 10 minutes on high flame. Then turn the flame on low.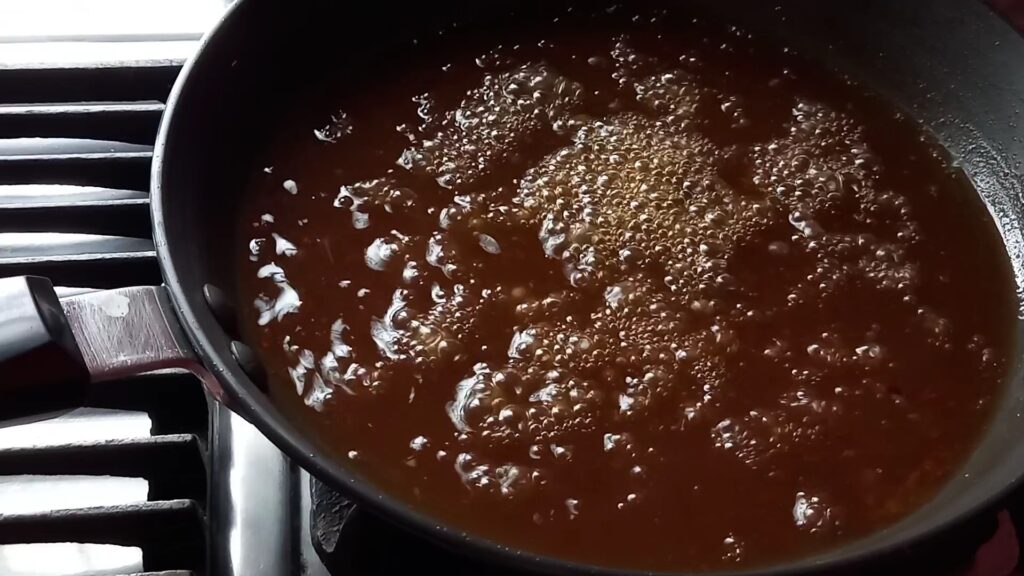 Add red chili powder and red food color. Mix well.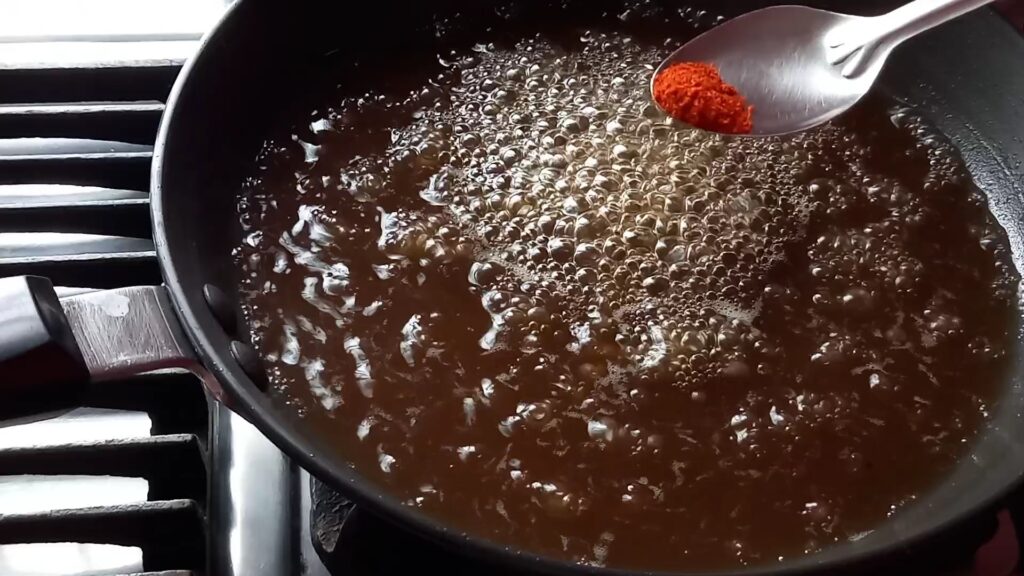 Now take a bowl. Add some corn starch and water. mix it. It gives a perfect thickness to the chutney. Add some water and mix it. Add this mix to the chutney.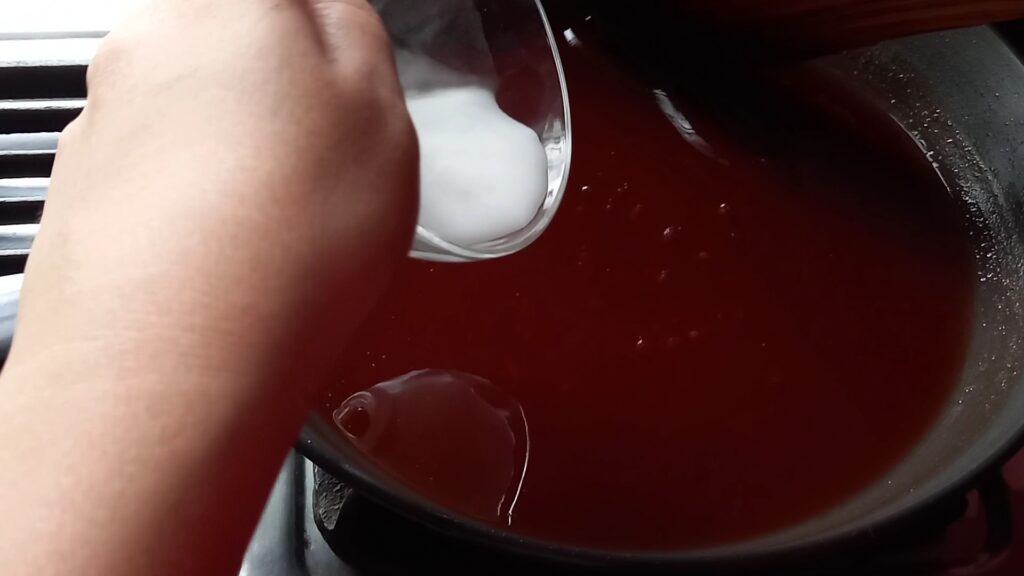 And stir continuously. Cook it for 3 minutes on medium to high flame. When it turns thick. Turn off the heat and leave it to cool down.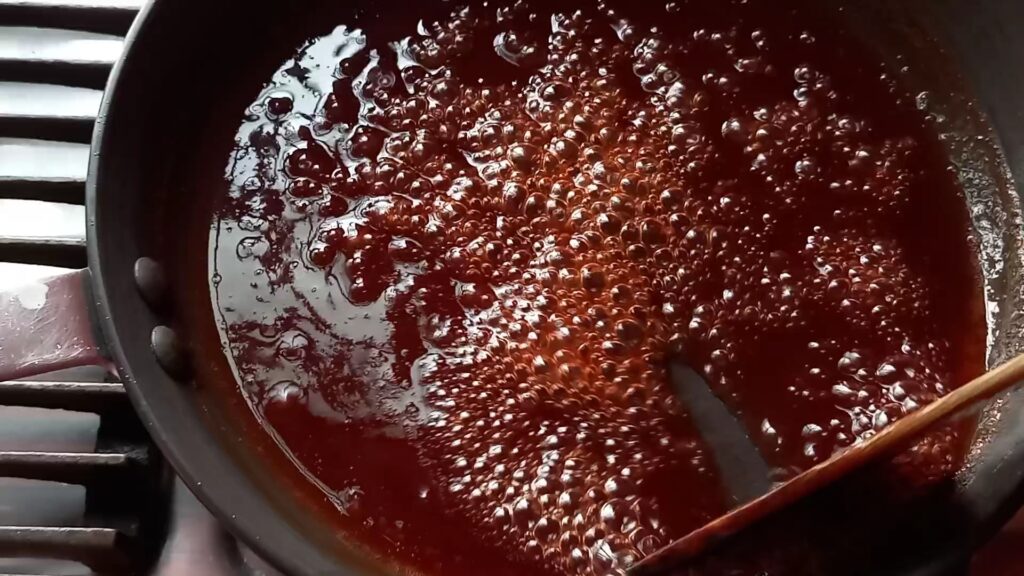 Market-style red chutney is ready. You can store this chutney for 2 to 3 weeks in the refrigerator. You can also serve this chutney with other snacks like sandwiches, cutlets, etc.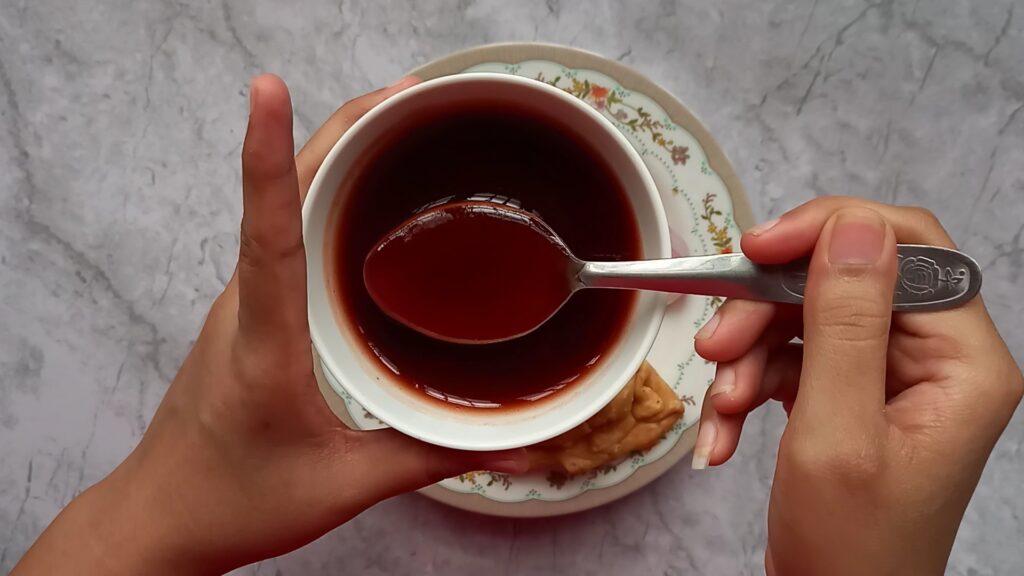 How to make potato stuffing for samosa?
First, take some boiled and peeled potatoes.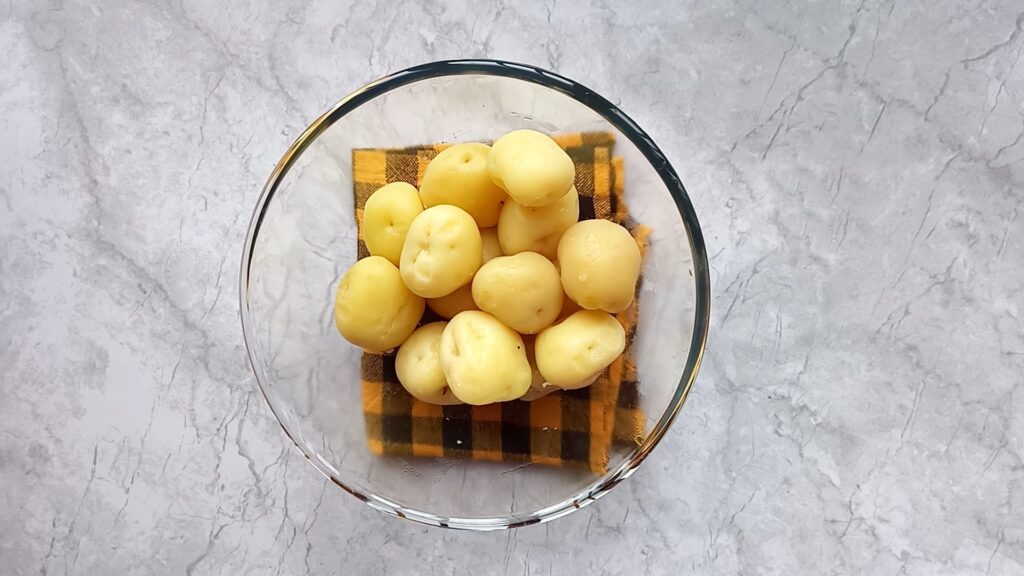 Mash them and add 20 to 30 ml water. Mash it again and set it aside.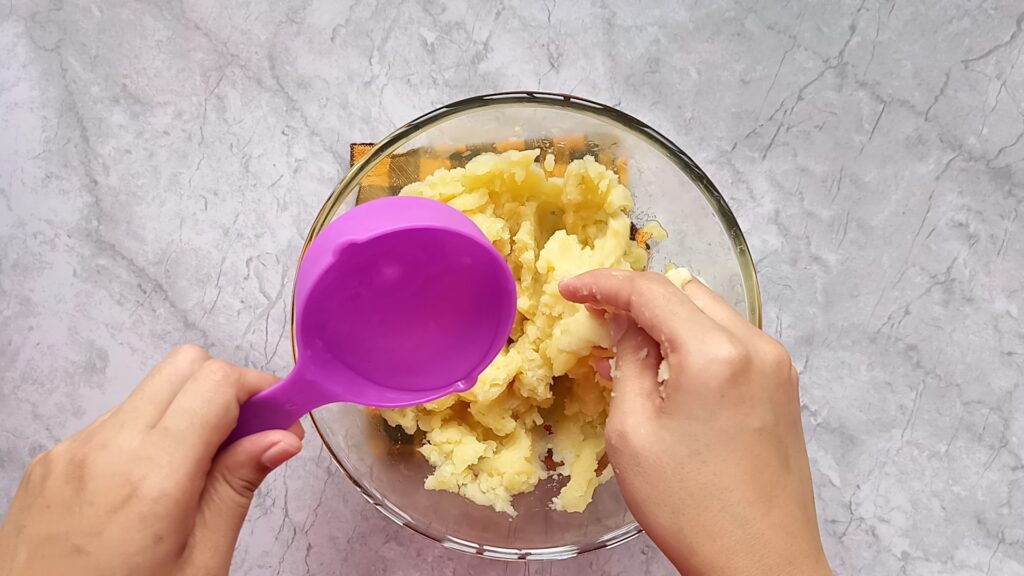 Now, take a pan, add oil. Heat it for 30 to 40 seconds on medium flame. Then, turn the flame on low, add cumin, fenugreek, nigella, mustard seeds, bay leaf and hing, red chilies. Sauté it for 30 seconds.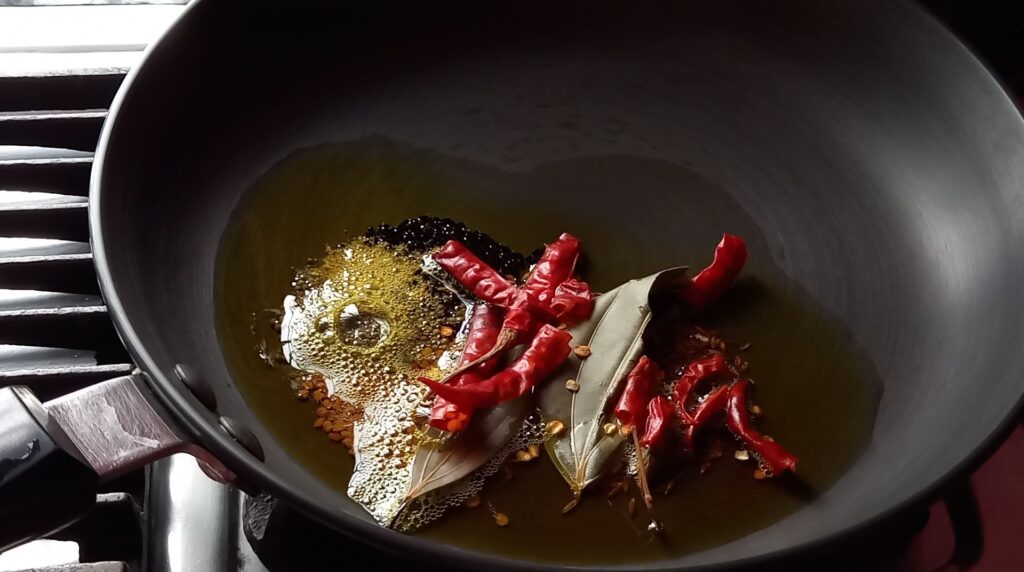 Add ginger, garlic and saute it for 30 seconds.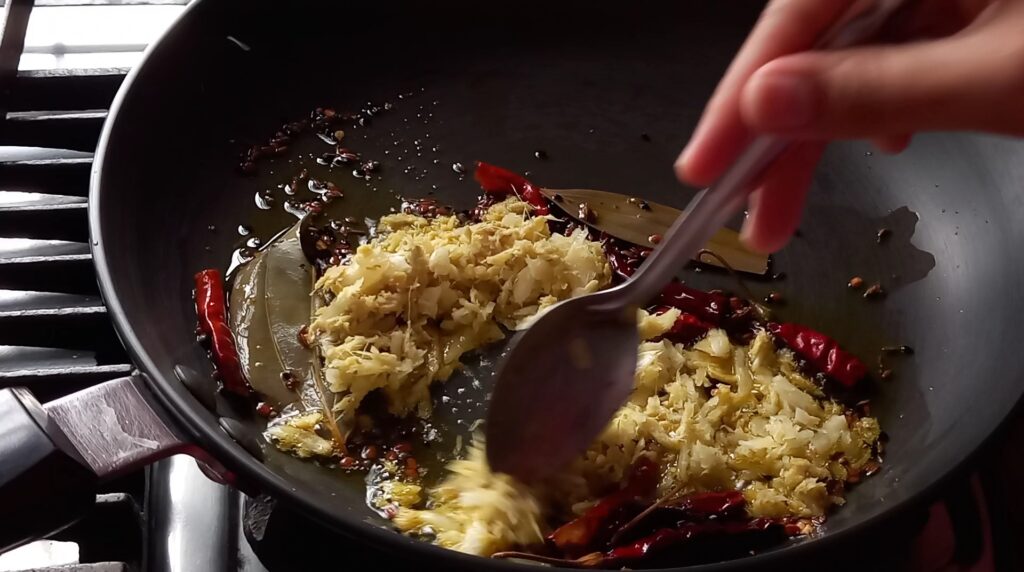 Add mashed potato. Mix well. Cook it for 4 minutes on high flame. Then add salt and turmeric powder. Mix them well.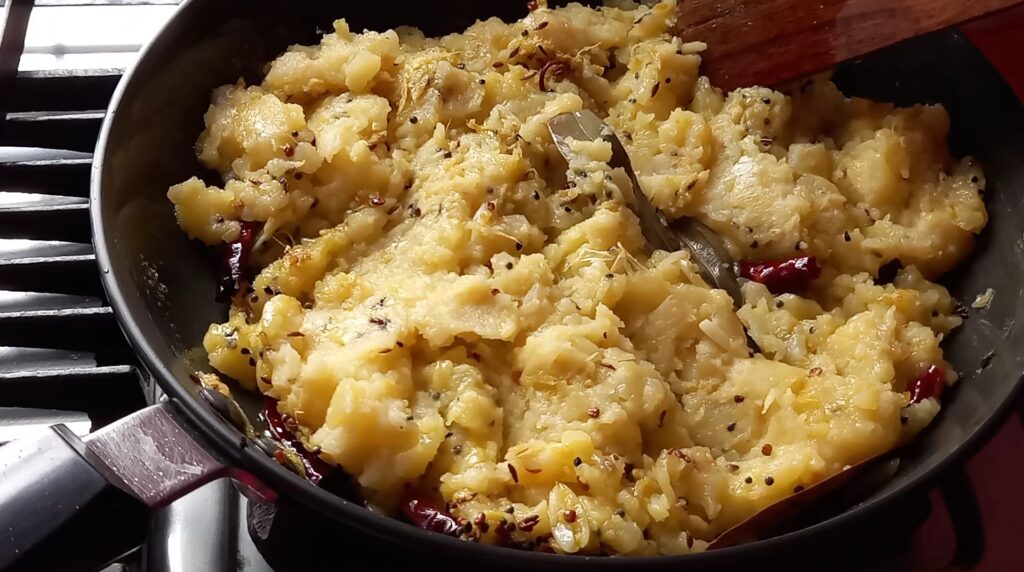 Add all powdered spices with fenugreek leaves.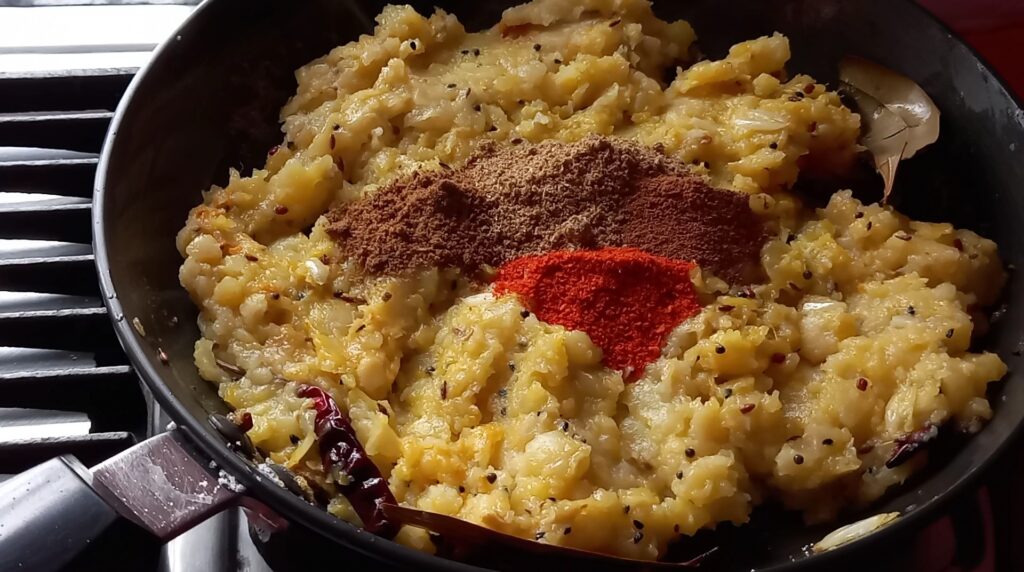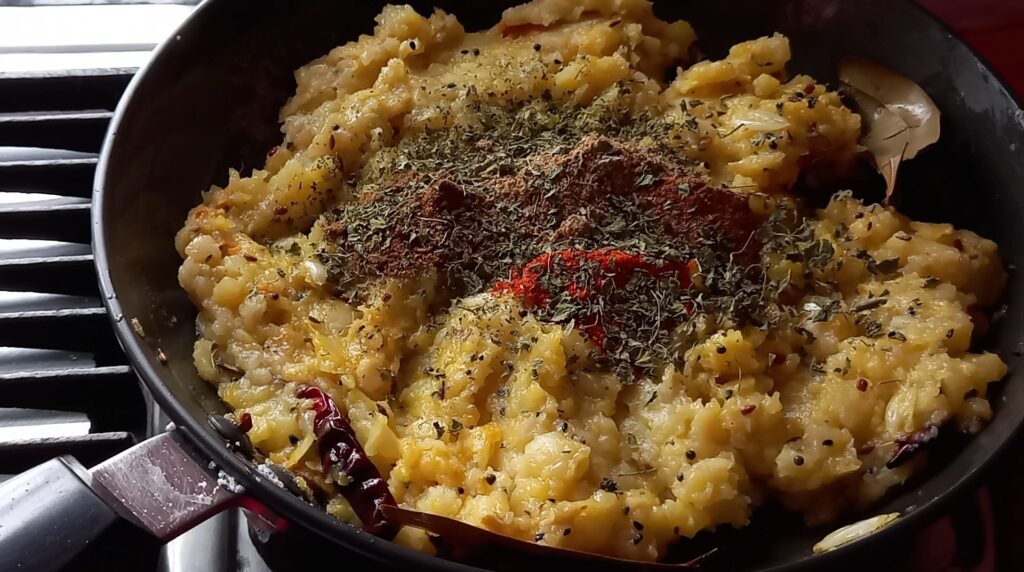 Mix it and cook for 7 to 10 minutes on medium flame. Then add some water and mix it. Again cook for 3 to 4 minutes on high and turn off the heat.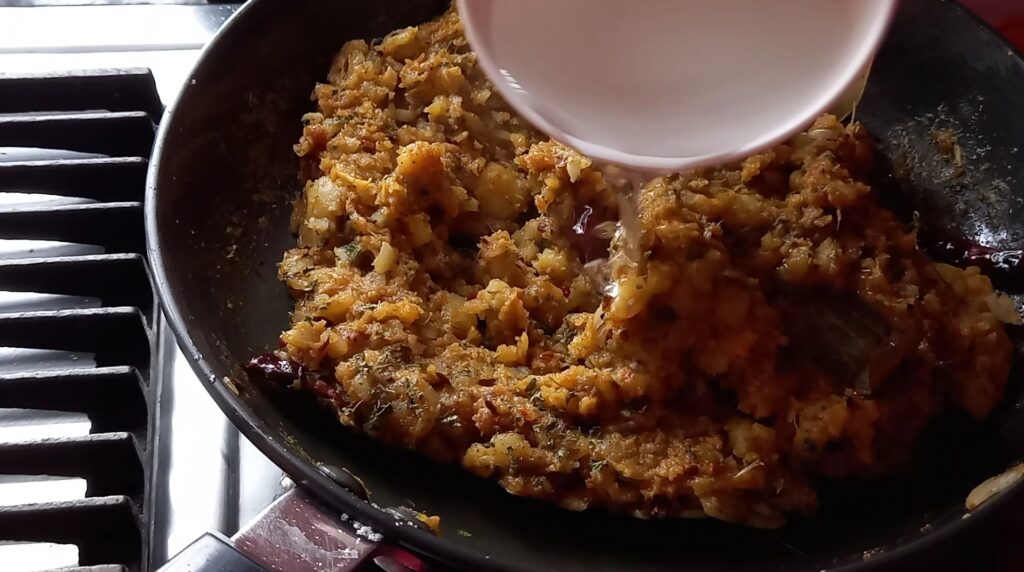 Leave it to cool down. The potato filling is ready.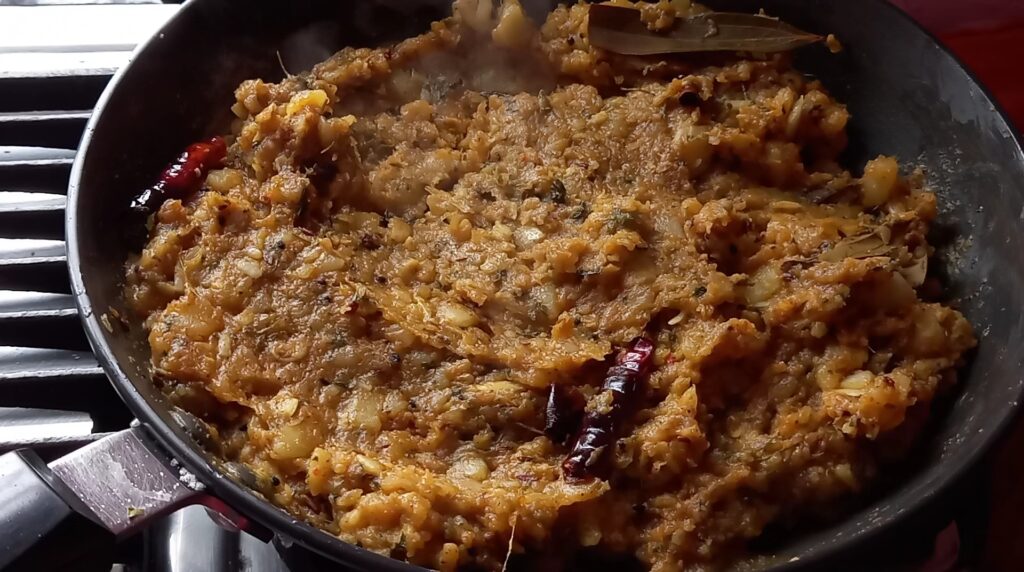 How to make pastry?
Take some flour.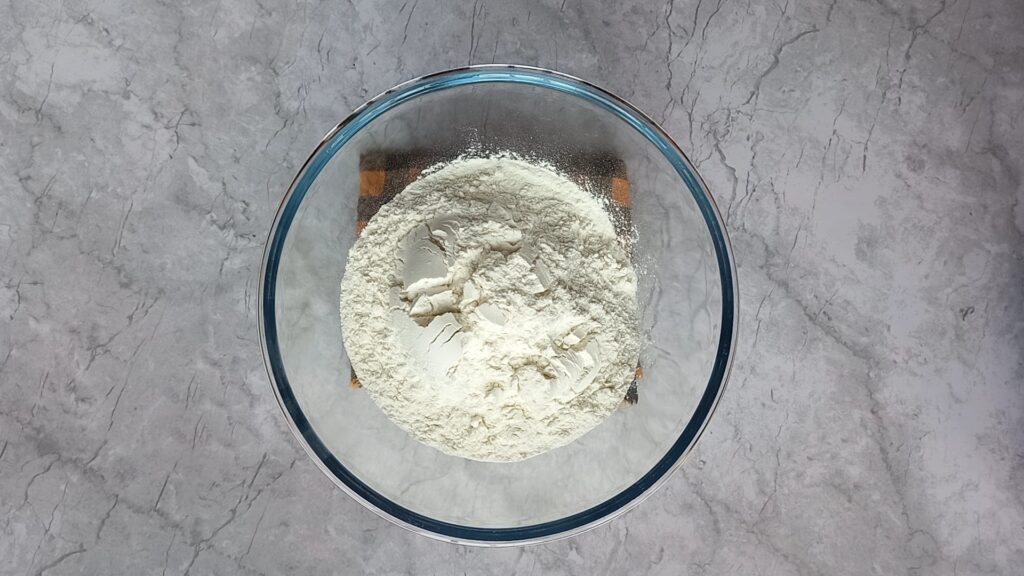 Add salt. Add ghee.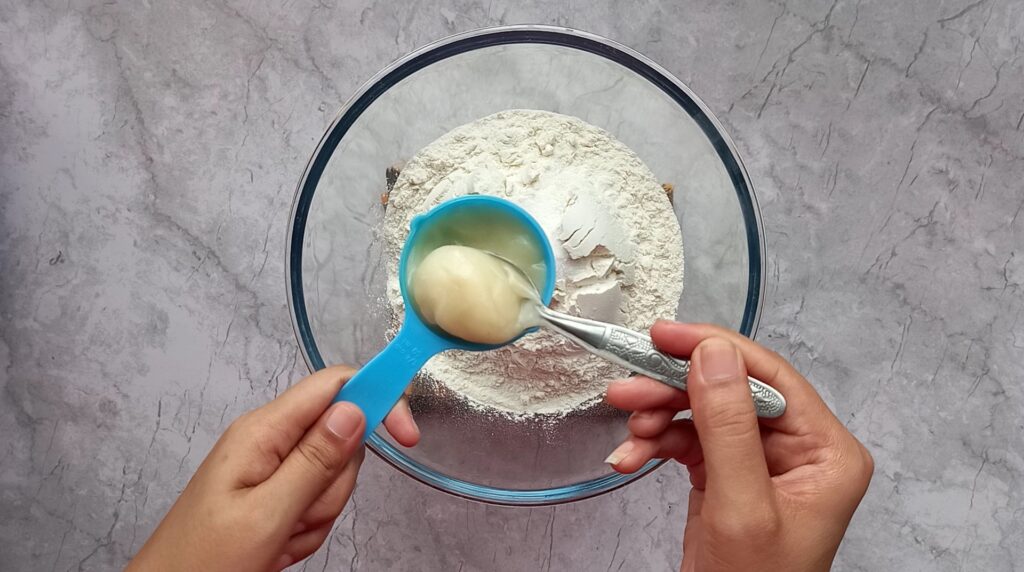 Dry mix them with your hands. It takes 2 to 3 minutes.
When it is well mixed and tightly close the flour in your hands. It comes together and this was a perfect consistency. If your dough does not come together then add 1 tbsp ghee and again mix it.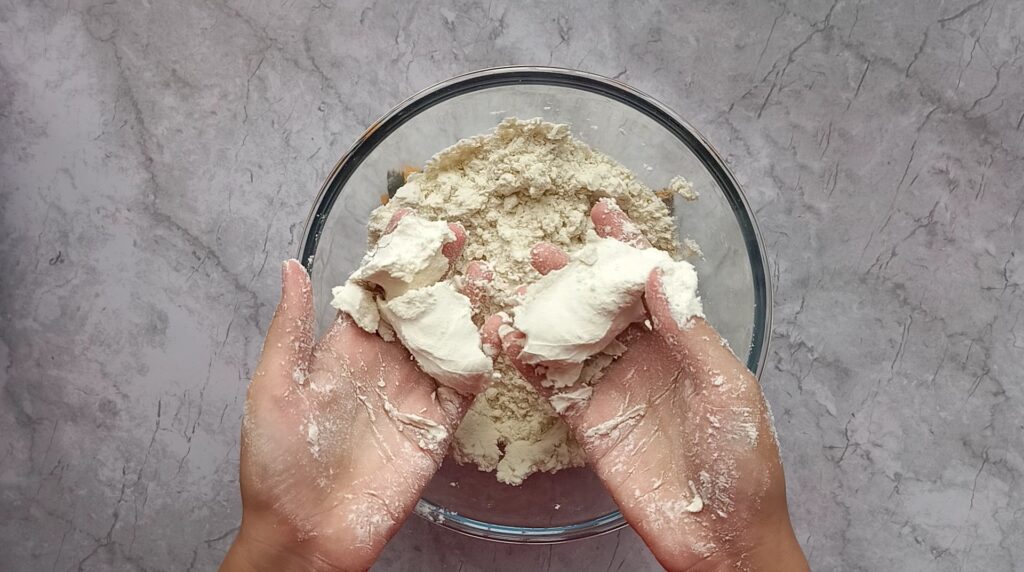 Then add some water. Knead a tight dough.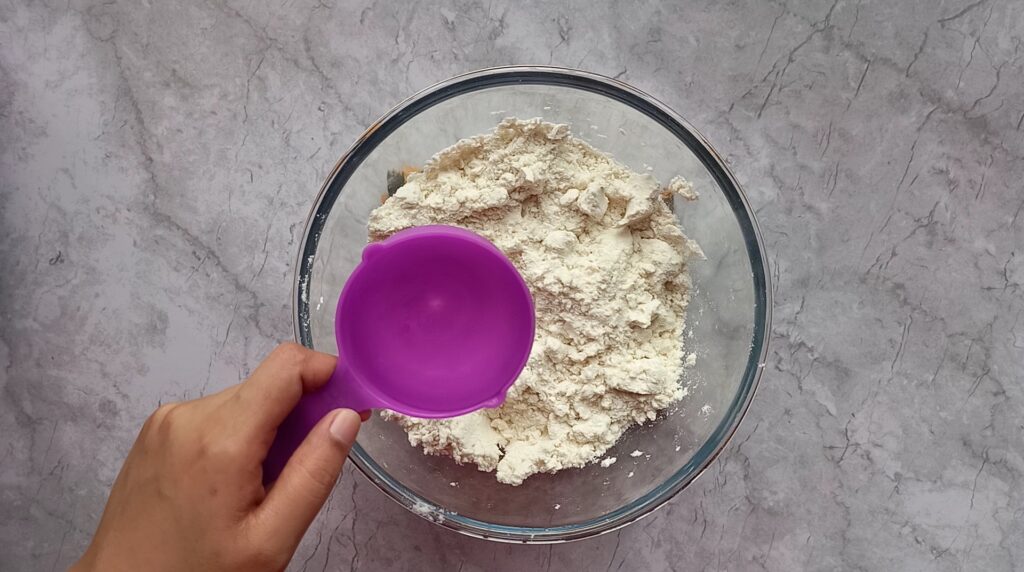 Samosa dough has to be tight enough for a crisp texture. Leave it for 15 to 20 minutes.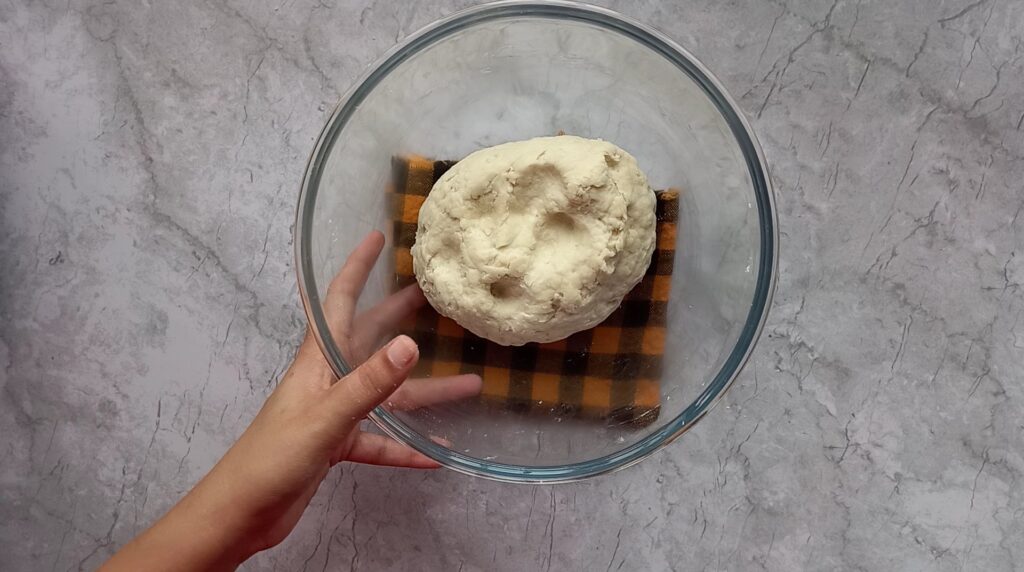 Again, knead it well.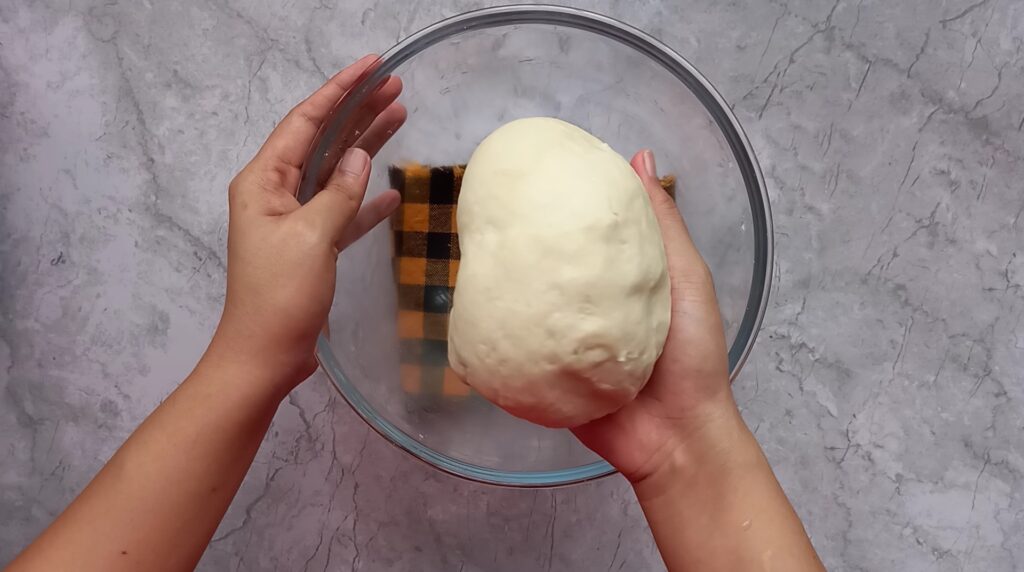 Now take a piece of dough.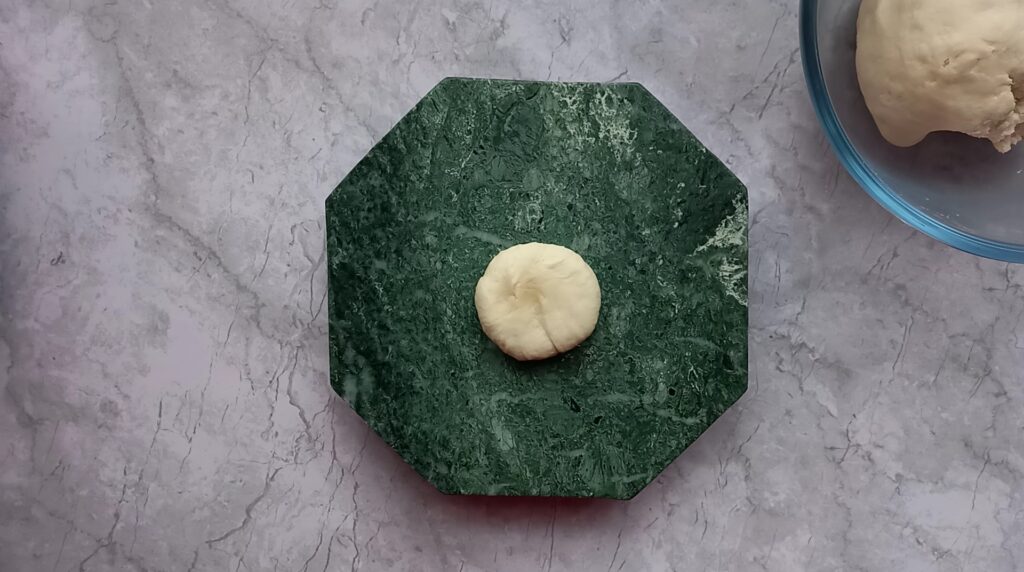 Roll it into an oval shape. Divide it into two parts.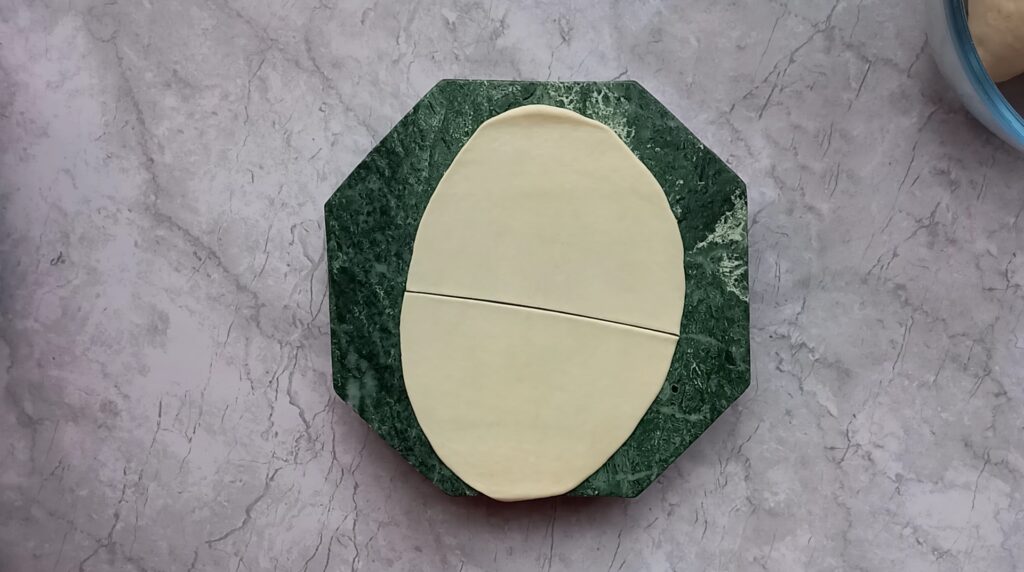 Take a sheet and make a triangular shape. First, fold the half sheet and wet it with some water.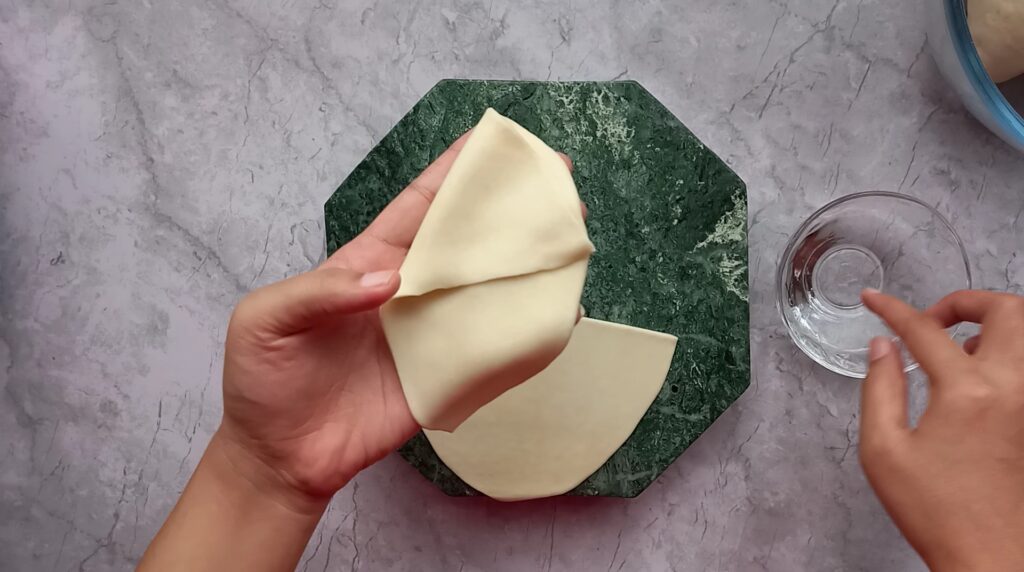 And fold the other half over it and seal both sheets together.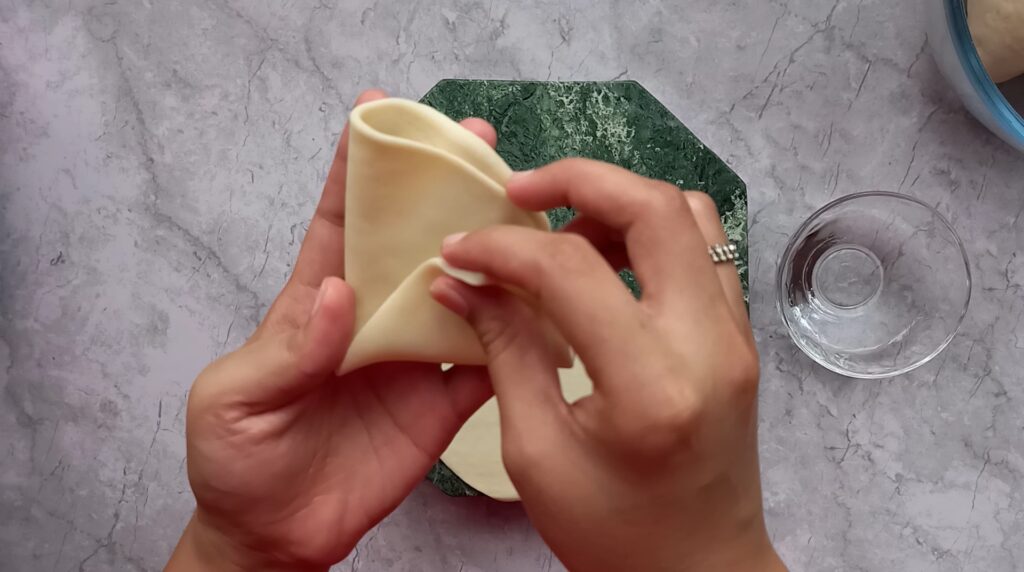 Now, take 1 tbsp filling, add it to the center of the sheet.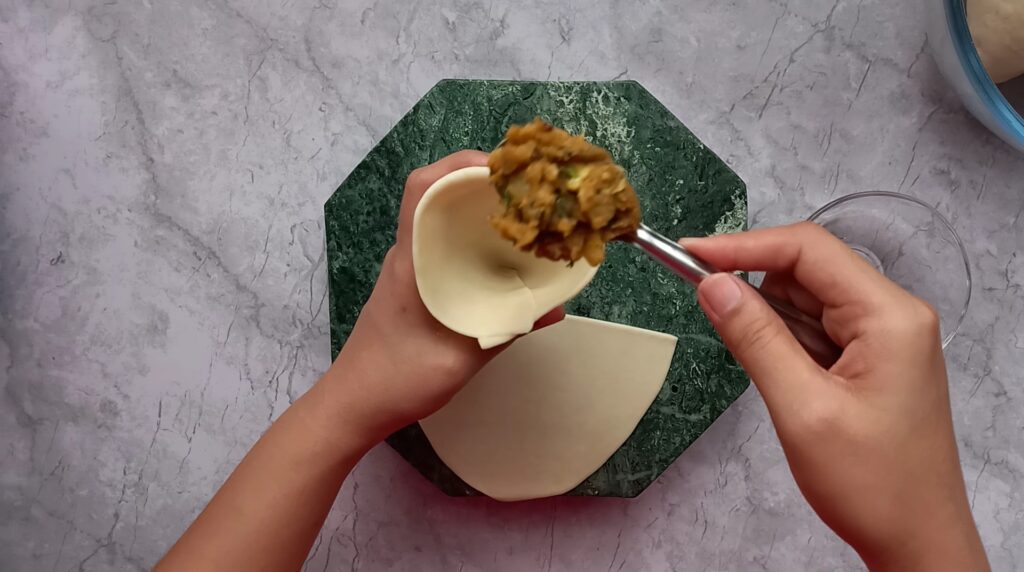 And again wet the edge with some water and pack them like this. Your samosa is ready. Make all of them like this.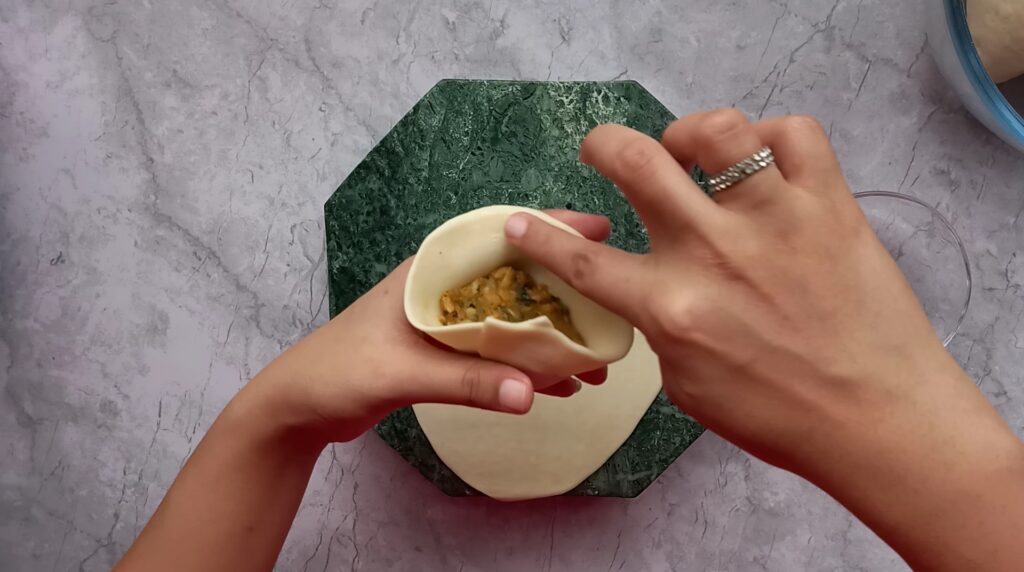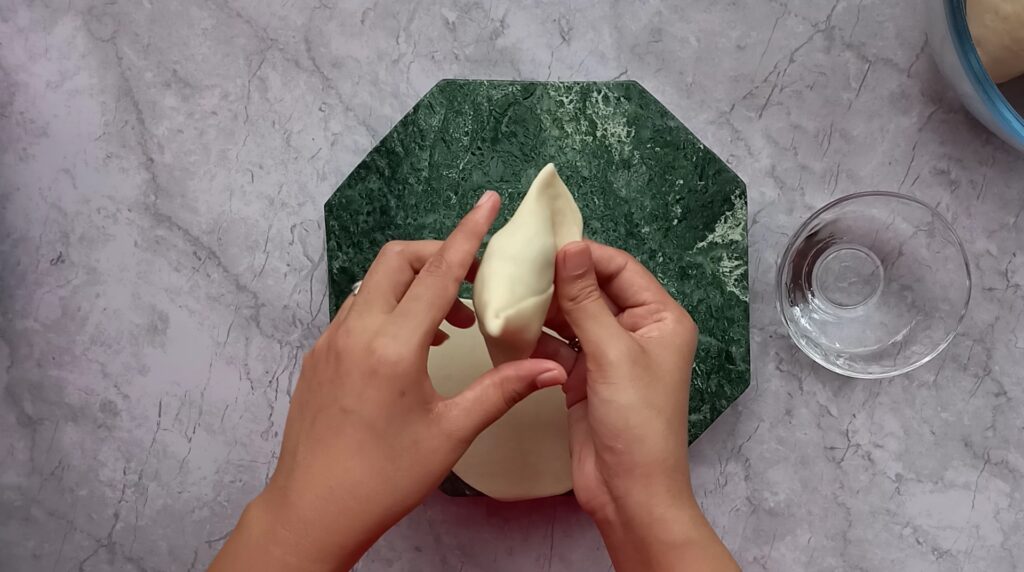 Now take a kadhai, add some oil and heat it for 40 to 50 seconds on high flame. Then, turn the flame on low, add samosas to it. Always remember, fry the samosa on low flame. If you fry them on high, you do not get that crisp texture. So always fry them on low.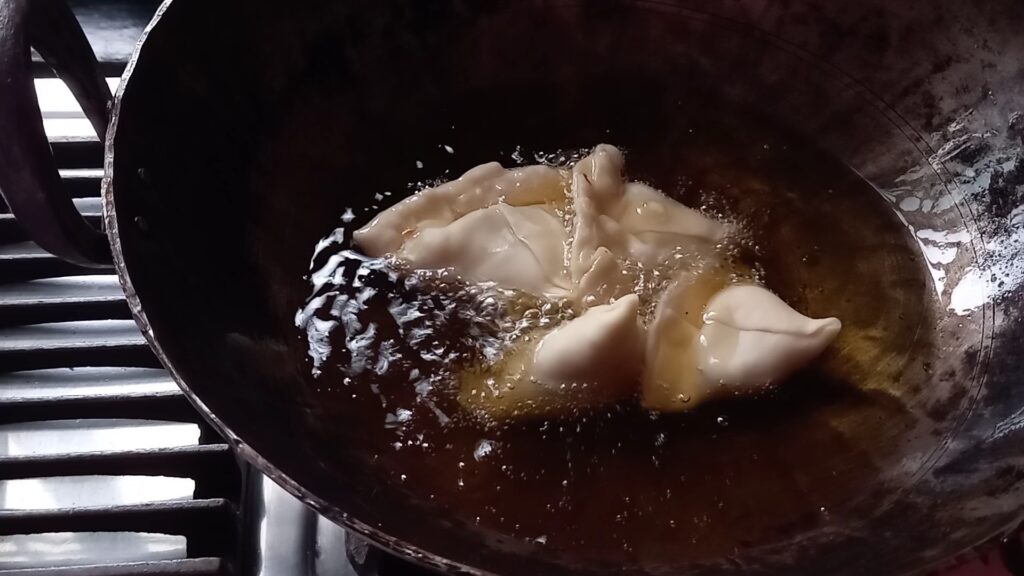 It takes 15 minutes on low flame. Flip the samosa and fry them from both sides well.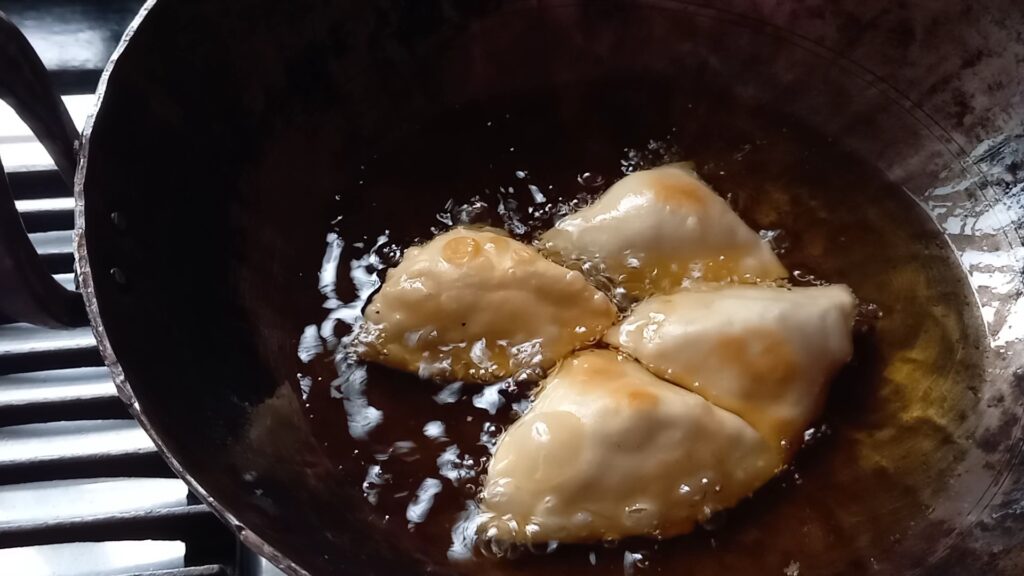 When it turns golden in color. It is ready. Remove it from oil and fry all of them like this.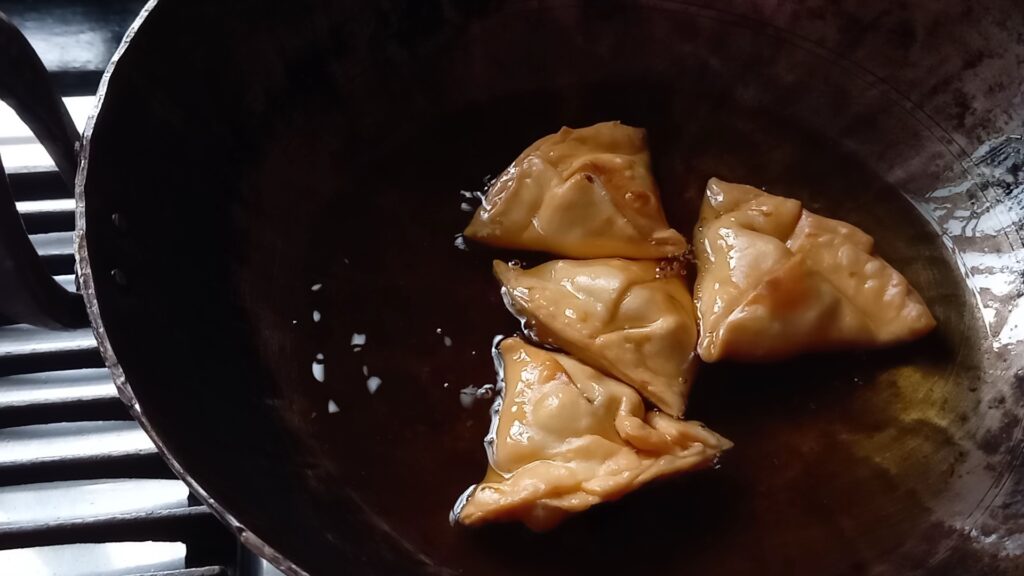 Your crispy and flaky samosa is ready to serve. Serve hot with your homemade red chutney.