Watermelon juice | how to make watermelon juice | Watermelon juice is a refreshing and satisfying drink for hot summer days. It is very easy to make at home. You can drink this juice anytime to refresh your mood. You can also mix match the ingredients with this watermelon juice like you can use some mint leaves, honey, orange juice, pineapple juice, etc. if you are using sweet watermelon, you do not have to add any sugar to this juice. Easting watermelon is very healthy because watermelon has high water content and good for summer days. This juice is also very healthy for your kids. Sometimes we need change with regular eating this, so why not make the watermelon juice.
The benefits of watermelon
Watermelon is the best remedy to reduce the effect of sunstroke during the summer season. Because watermelon has high water content. It gives a lot of moisture to your body and because of water, it hydrates your body.it is high in potassium, lycopene, antioxidants. You can drink or eat watermelon after your exercise. And because it is sugar-free. It contains compounds that may help to prevent cancer. it improves the heart system. It is also a good source of vitamin c, vitamin a, biotin, and other nutrients.
How to choose a perfect sweet watermelon?
When you buy a watermelon, make sure to check them. Watermelon should be heavy for its size and when you cut the watermelon it should be juicy. When you tap the watermelon it does not sounds hollow.
SOME OTHER RECIPE THAT YOU MAY LIKE …
Ingredients
1 medium watermelon/ half large watermelon
1 to 2 inch of ginger
Half lemon juice
½ tbsp black salt
Honey(optional)
How to make watermelon juice?
First, store the watermelon for a day in the fridge, if you want chilled juice. Then cut the into quarters.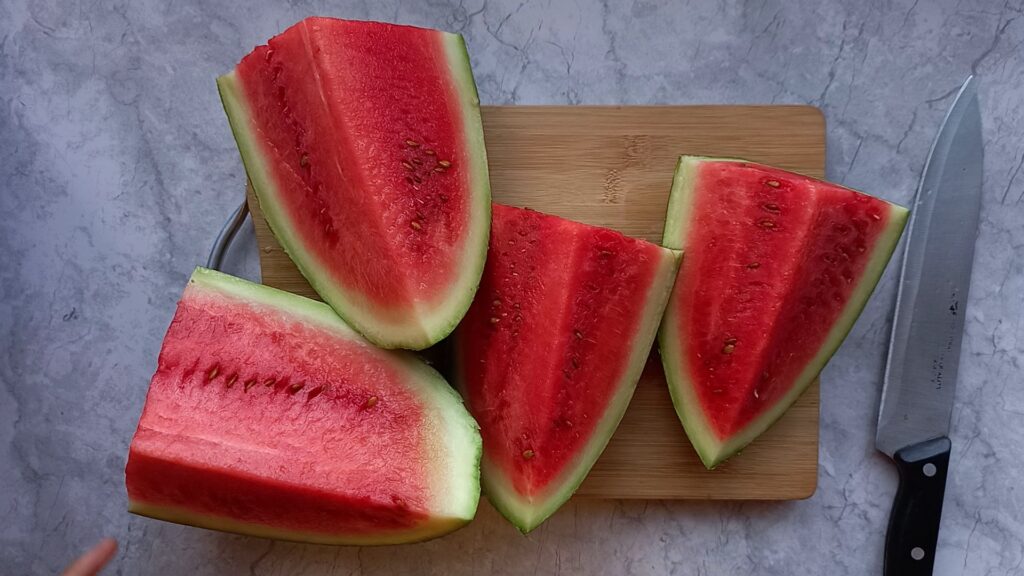 Cut them into small pieces and remove the seeds and outer green and white layer.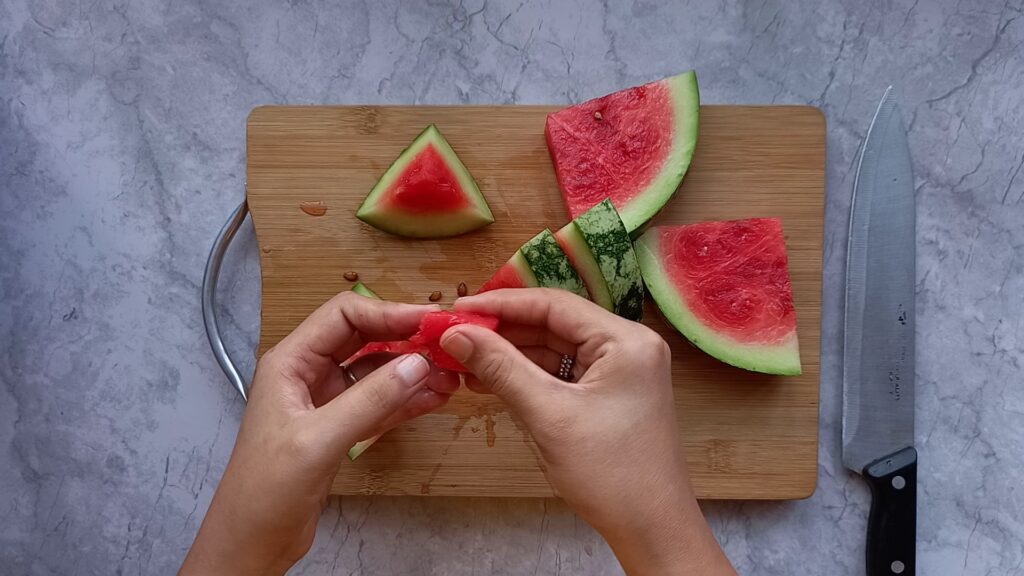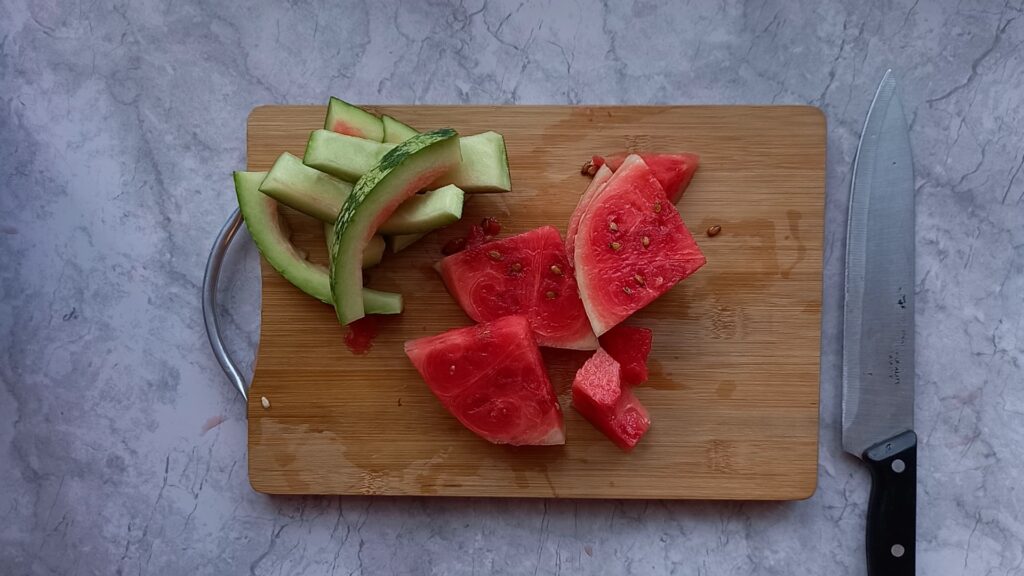 Cut all of them like this.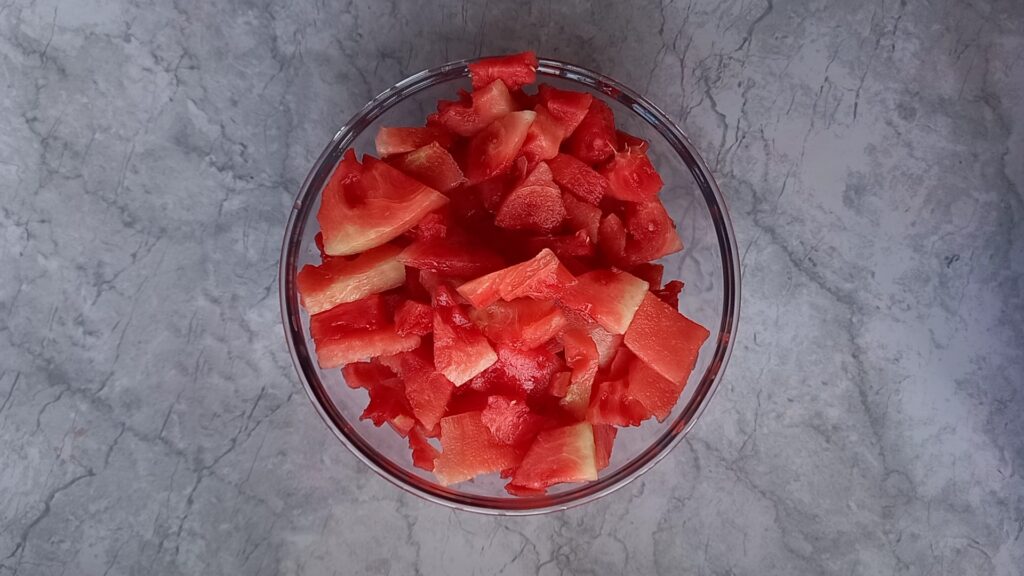 Add some ginger. cut them into thin slices. Do not use a lot. Just use a bit, it gives a nice flavor to your drink.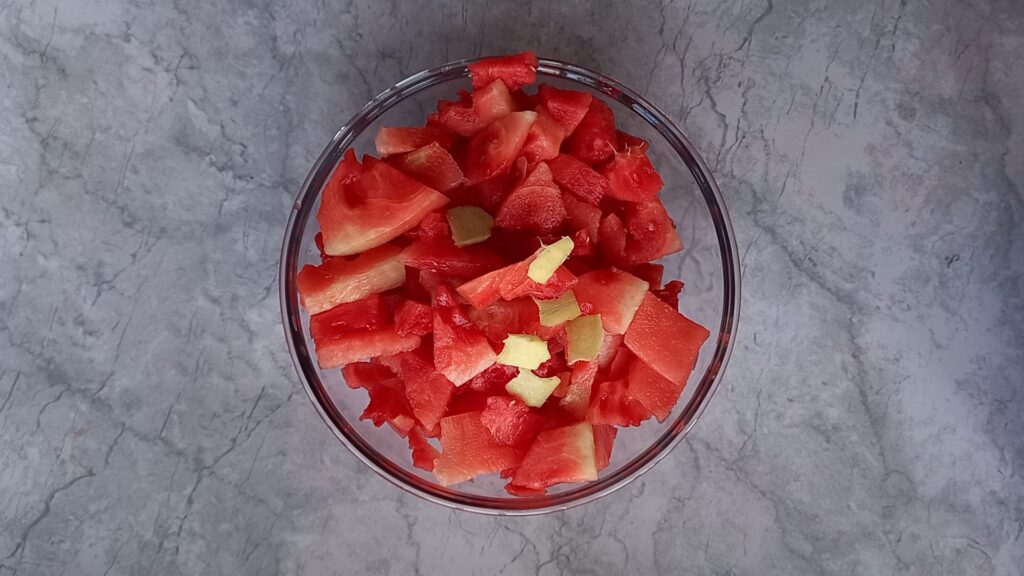 Add lemon juice. Here my watermelon is very sweet, so I do not use sugar. If your watermelon is not sweet enough, use sugar or honey.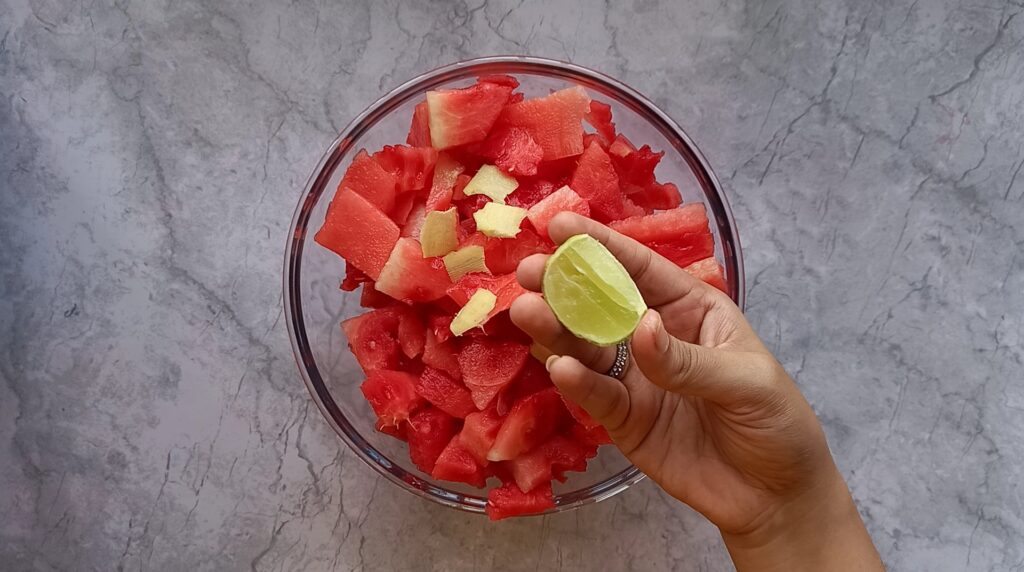 Now, take a blender, add the pieces of watermelon into it. Blend it for 30 to 40 seconds.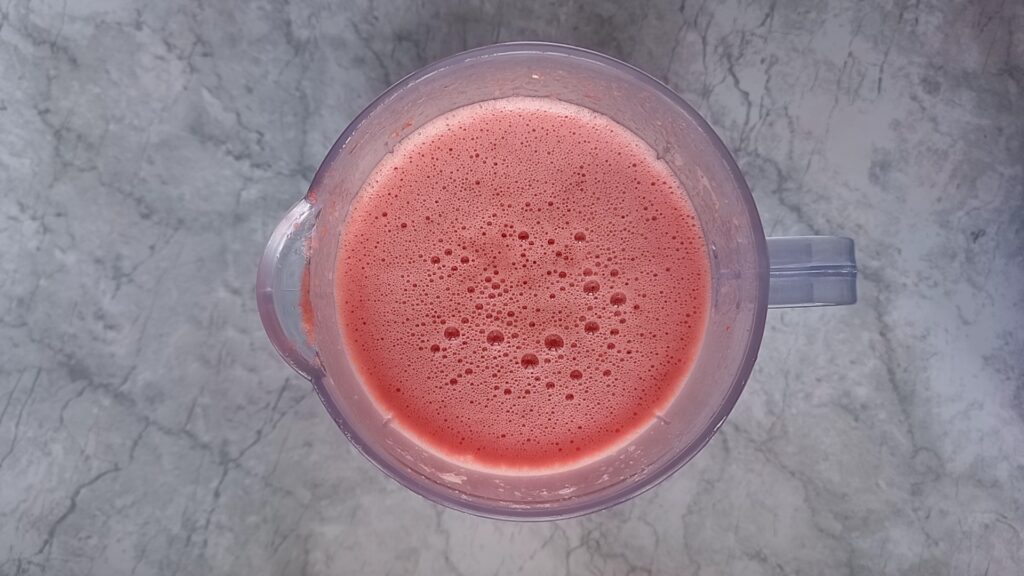 Now, pour this into a jar or bowl. Add black salt.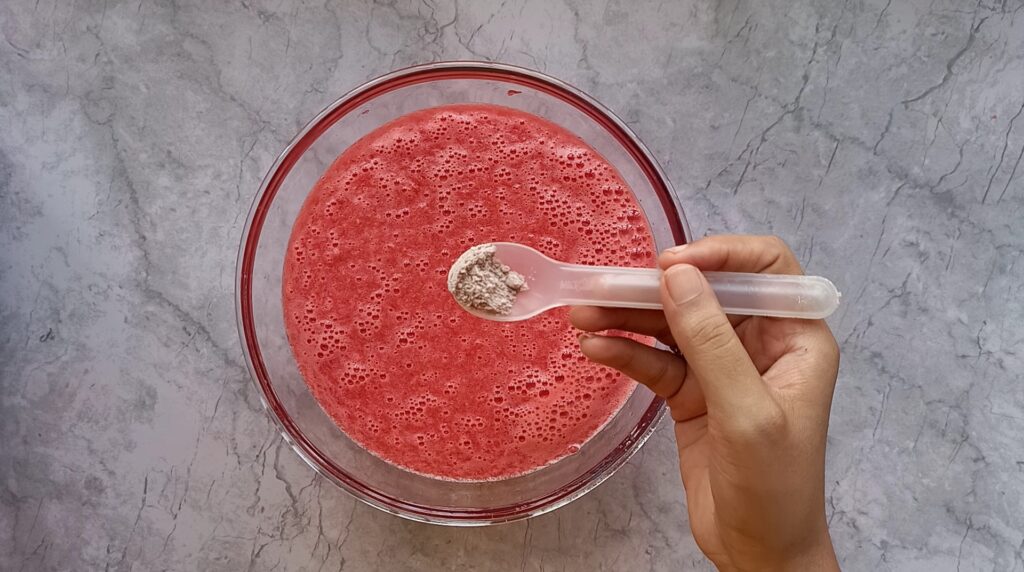 Give a nice stir. Here we use chilled watermelon, so we do not need to add ice cubes to this.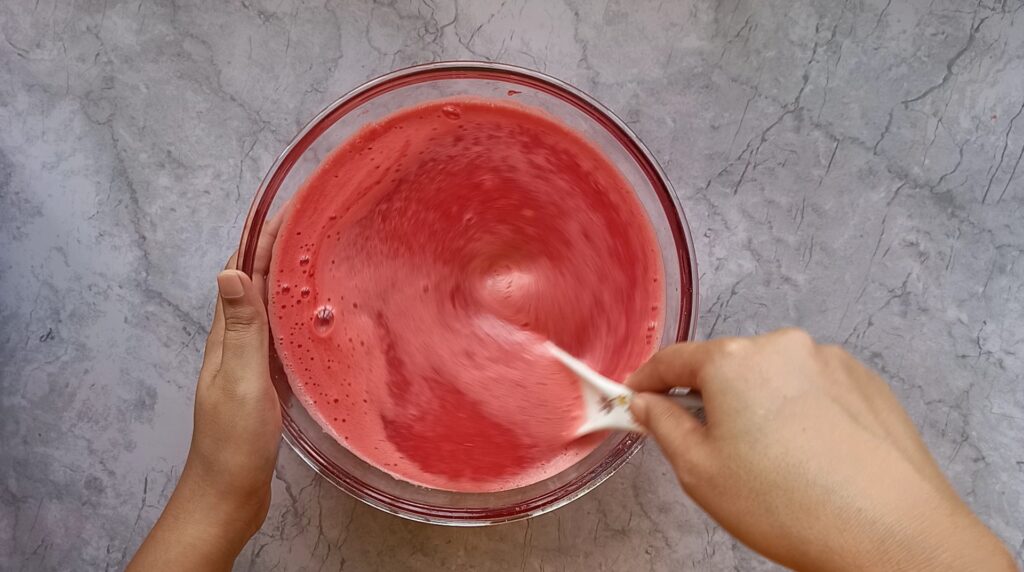 Now, take a glass and pour the juice. Watermelon juice is ready to serve. Always drink fresh watermelon juice. Do not store this juice. If you want to store it, take some popsicle mold and freeze this juice. And enjoy your watermelon popsicles.