Shahi paneer | shahi paneer recipe | Learn how to make shahi paneer with step by step photos and video. Shahi paneer is a perfect weekend recipe and you can also can this for any special occasion. Because it is perfectly shooting to every occasion. This is one of my favorite paneer recipes because it is very easy to make. And it takes only 25 to 30 minutes. If you are a big fan of paneer recipes like me. Here some of my favorite paneer recipe collections that you have to try. PANEER MASALA, DHABA STYLE PANEER, PANEER BUTTER MASALA, CORN PANEER CURRY, NIZAMI HANDI, PANEER STUFFED BUNS, MALAI PANEER KORMA.
What is shahi paneer?
Shahi paneer is a popular restaurant-style paneer recipe. it is a rich and creamy gravy-based recipe similar to the other Mughlai food. Shahi means royal and it comes from Mughal cuisine. At that time, it is basically made for the kings. And the food is based on meat. but now, we are using veggies for these types of shahi dishes. And it also comes out great. In most of the Mughlai food, they use kewra water for the aroma. Kewra water has a strong aroma and it gives a nice fragrance to the Mughlai foods. Because they think that without aroma, their dishes are incomplete. If you do not like the fragrance of kewra, just skip this.
In this shahi paneer, we use paneer. Paneer is also known as cottage cheese. The texture of this paneer is just like tofu. So if you are vegan, you can use tofu in place to cottage cheese. Paneer is made by curdling milk with some lemon juice and press them into cubes. I always prefer to use homemade paneer. For gravy, we use some onions, ginger, garlic, chilies, tomatoes, and some spices. For the shahi flavor, we use some cashews, fresh cream. You can also use almonds, saffron for this recipe. here I make red gravy for my shahi paneer, but you can also make this with white gravy. There are many different ways to make this shahi paneer. Generally, in restaurants, they made this in different styles and it depends on their locality. It goes well with naan, butter naan, tandoori butter naan, roti, or with paratha, lachha paratha.
Ingredients
250 to 300 grams of paneer cubes
1 tbsp ginger slices
3 to4 green chilies
2 tbsp oil
2 tbsp butter
For gravy
4 to5 tbsp oil
1 tbsp cumin
2 black cardamom
3 to4 green cardamom
7 to 8 cloves
6 to 7 crushed black pepper
2 to3 cinnamon sticks
1 bay leaf
3 to4 dry red chilies
10 to 12 cashews
2 to 3 tbsp chopped ginger, garlic(8 to 9 cloves of garlic and 2 to3 pieces of ginger)
3 medium-size onions
6 tomatoes
2 tbsp salt
1 tbsp turmeric powder
½ tbsp red chili powder
2 tbsp sugar
40 to 50 ml water
1 tbsp coriander powder
1 tbsp cumin powder
1 tbsp dry fenugreek leaves
3 to4 tbsp fresh cream
1 teaspoon garam masala powder
How to make shahi paneer?
First, take a pan, add oil, and heat it for 30 to 40 seconds on high flame. Then turn the flame on low, add all whole spices. Sauté it for 10 seconds on low flame.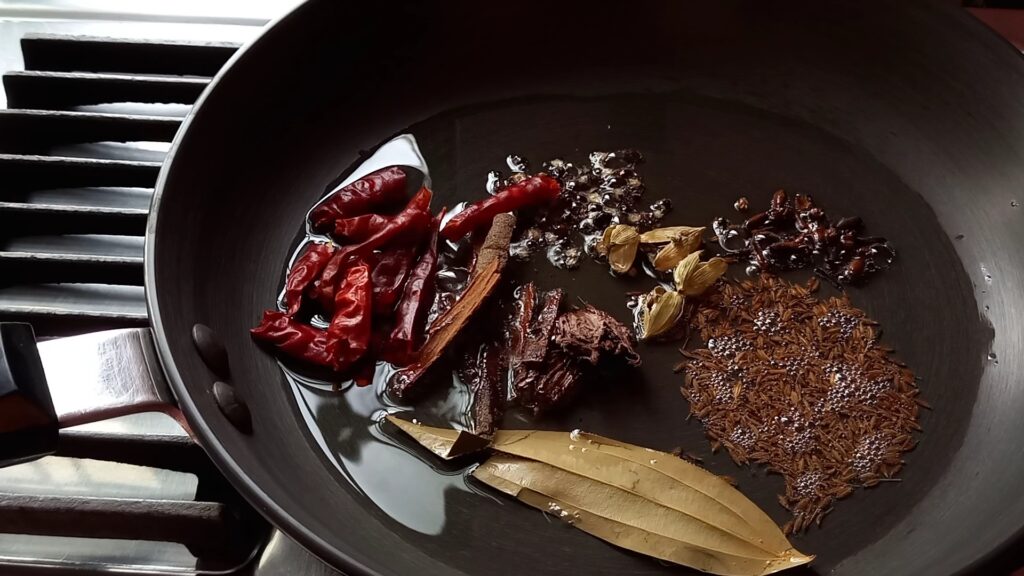 Add cashews. Here you can also use almonds. Sauté it for 20 seconds.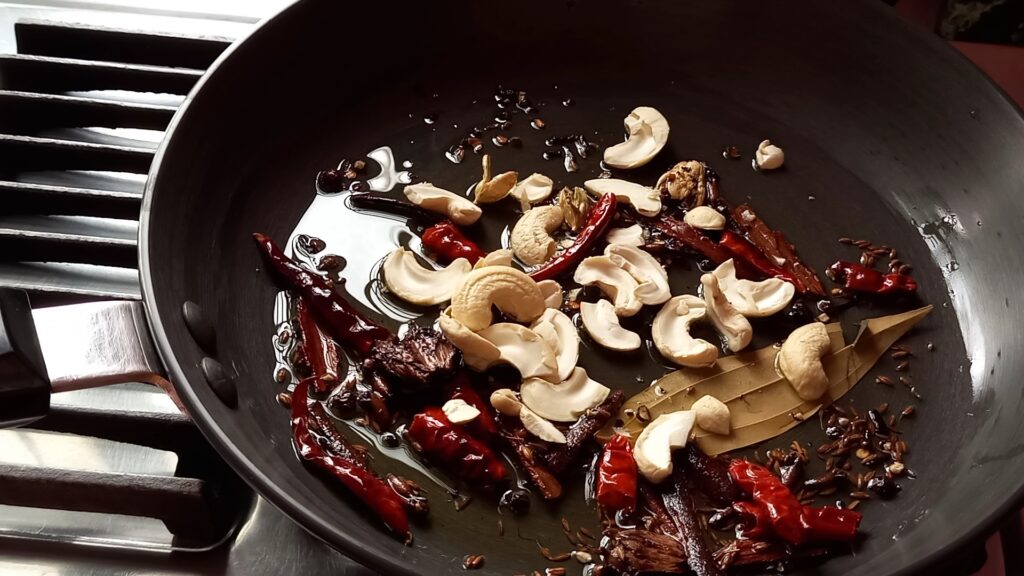 Then add ginger, garlic.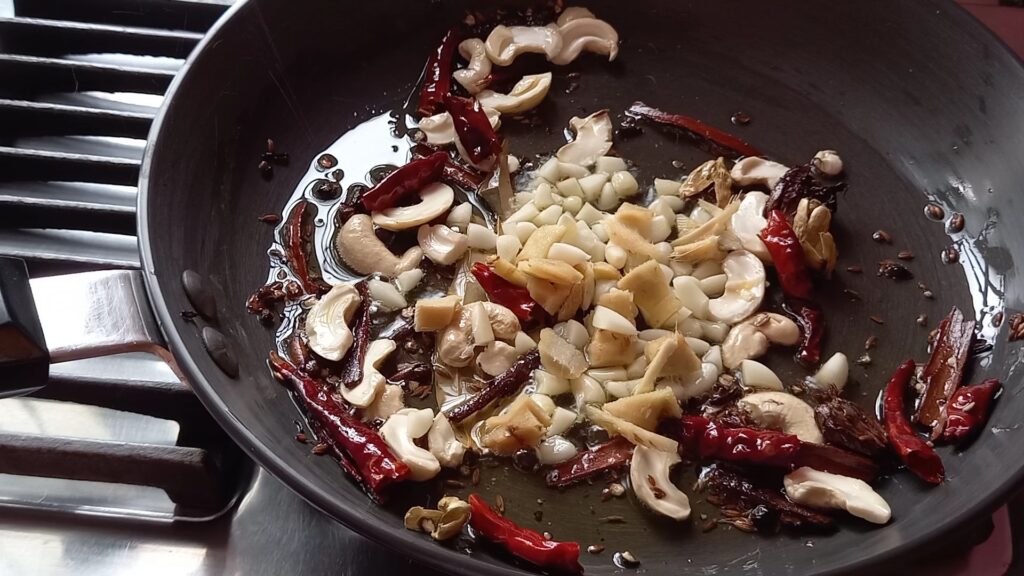 Add onions. Add salt and turmeric powder.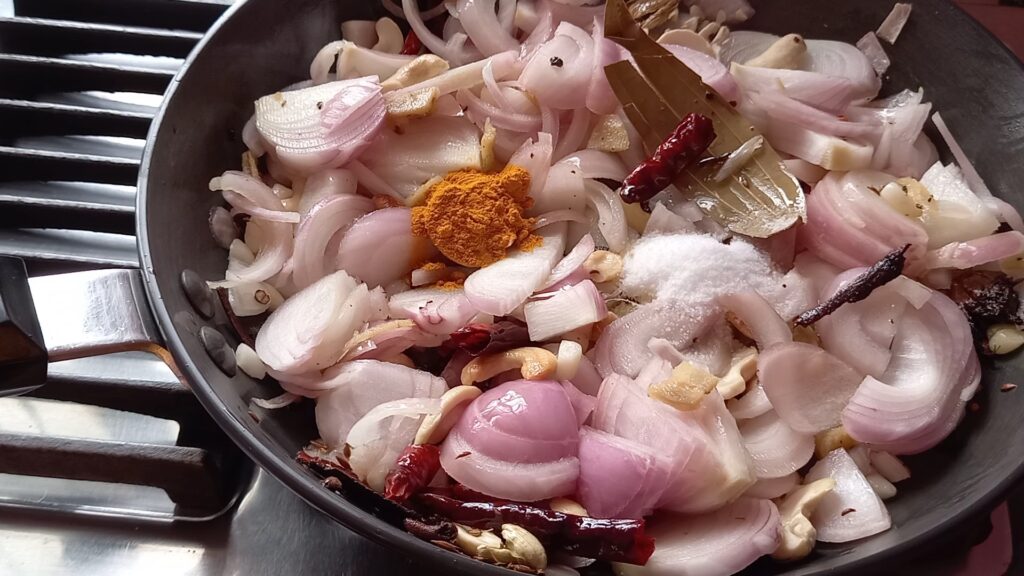 Mix well and cook it for 10 to 15 minutes on medium to high flame. Or until the onions turn golden.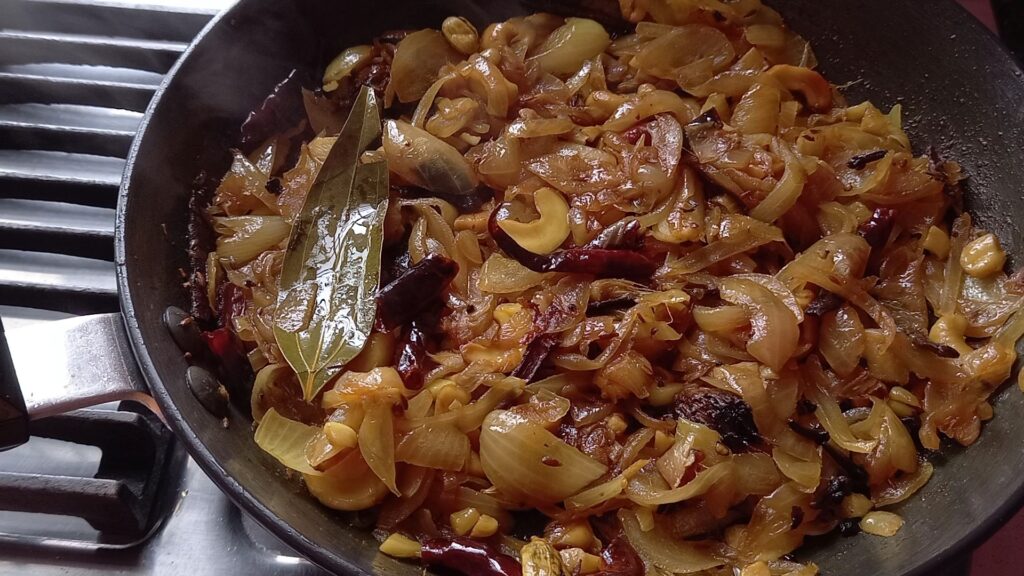 Then add tomatoes, add coriander powder, cumin powder, red chili powder, dry fenugreek leaves, sugar.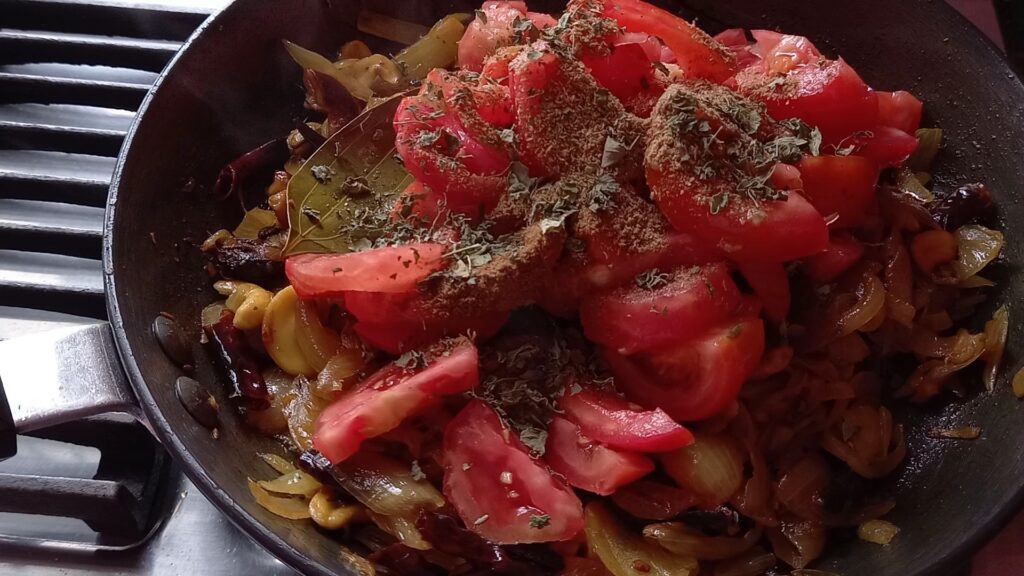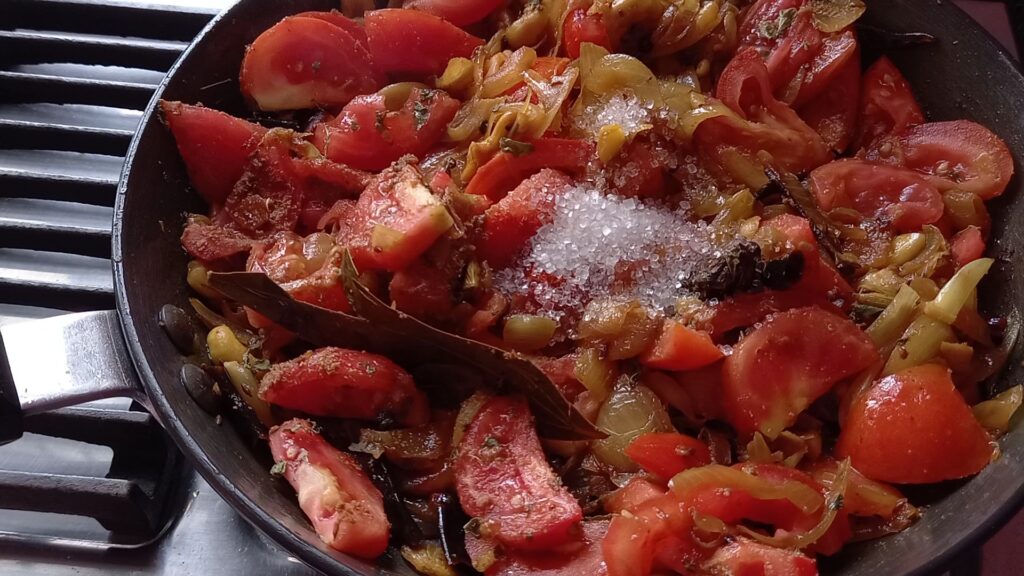 Mix well and cook it for 5 to 7 minutes on medium flame.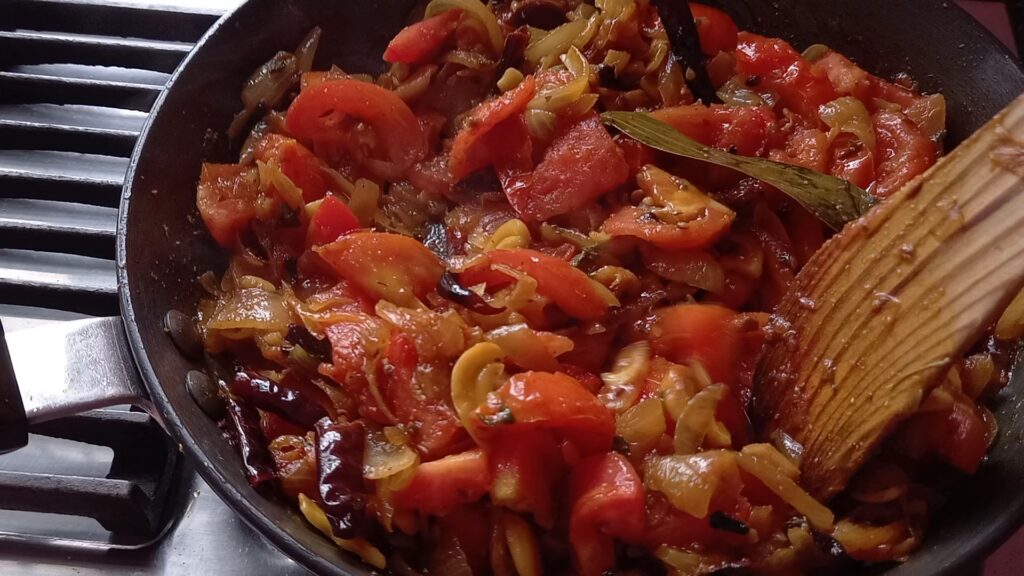 Then, add water and cook it for 10 minutes on medium flame.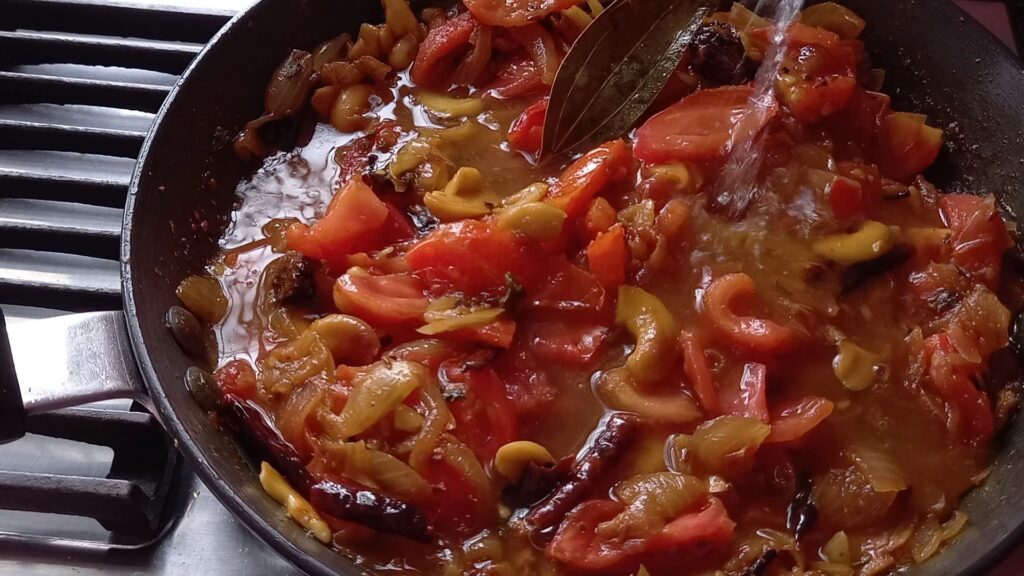 After 10 minutes, turn off the heat and leave it to cool down.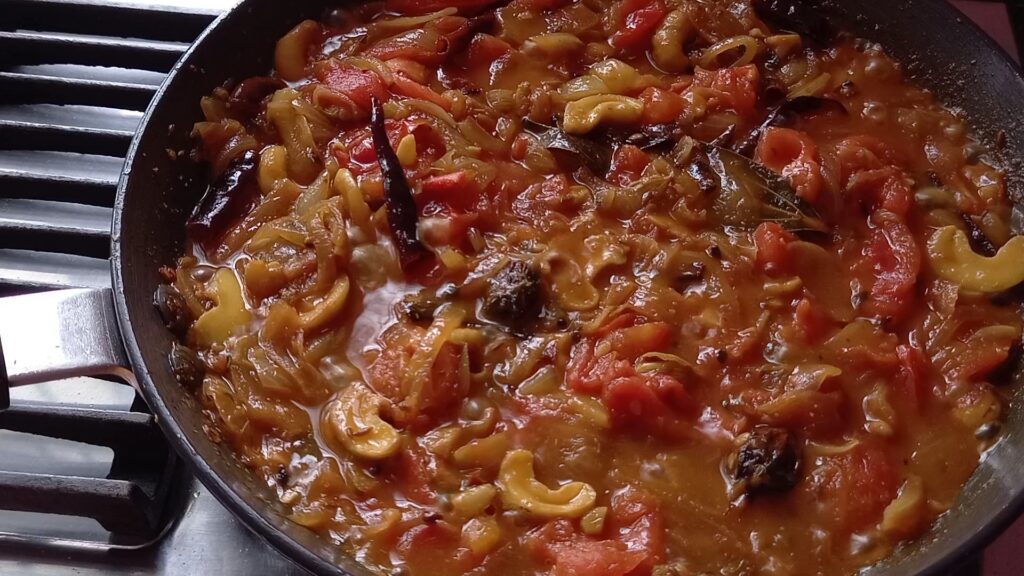 After that, take a jar, add mixture, and some water. Blend it into a smooth puree.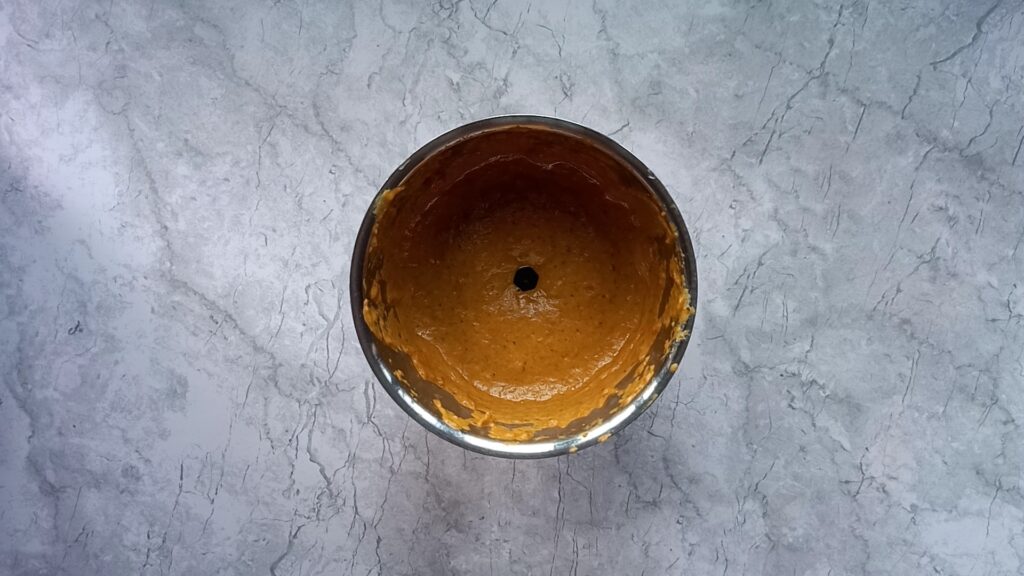 Now, strain the puree to get a silky smooth gravy for the paneer.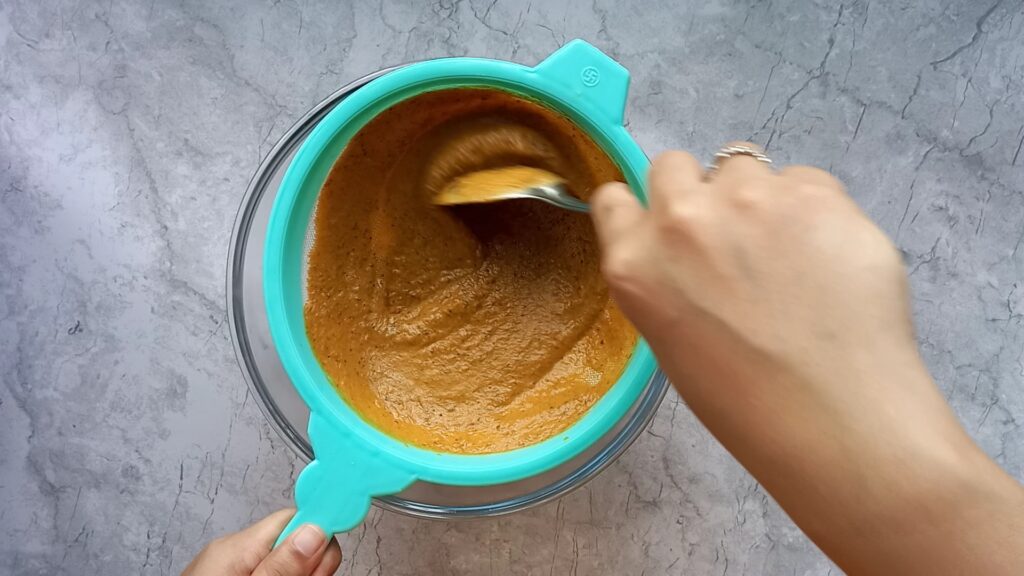 After that, set aside the gravy.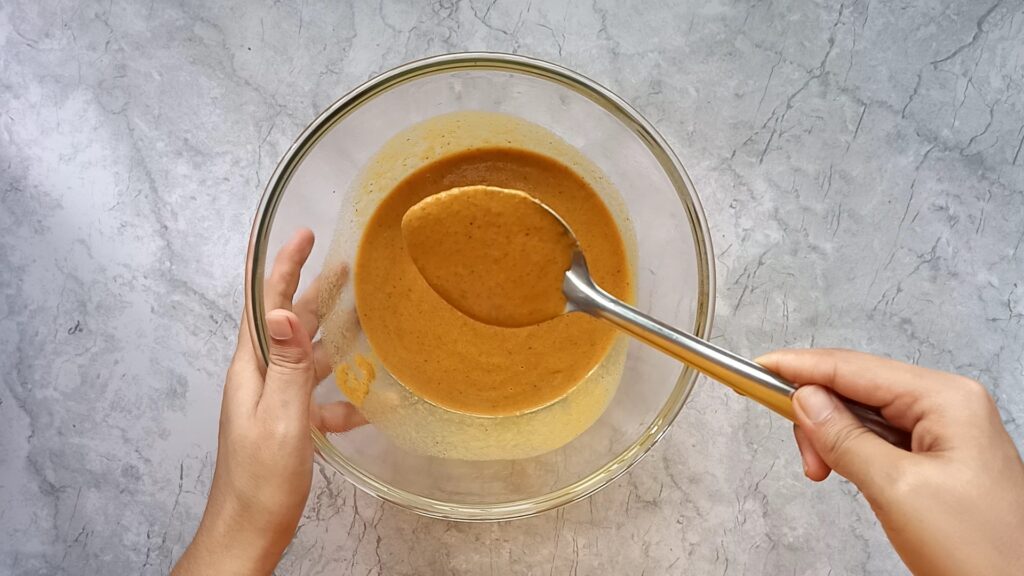 Again, take a pan to add oil and butter. Heat it for 30 seconds on a high flame.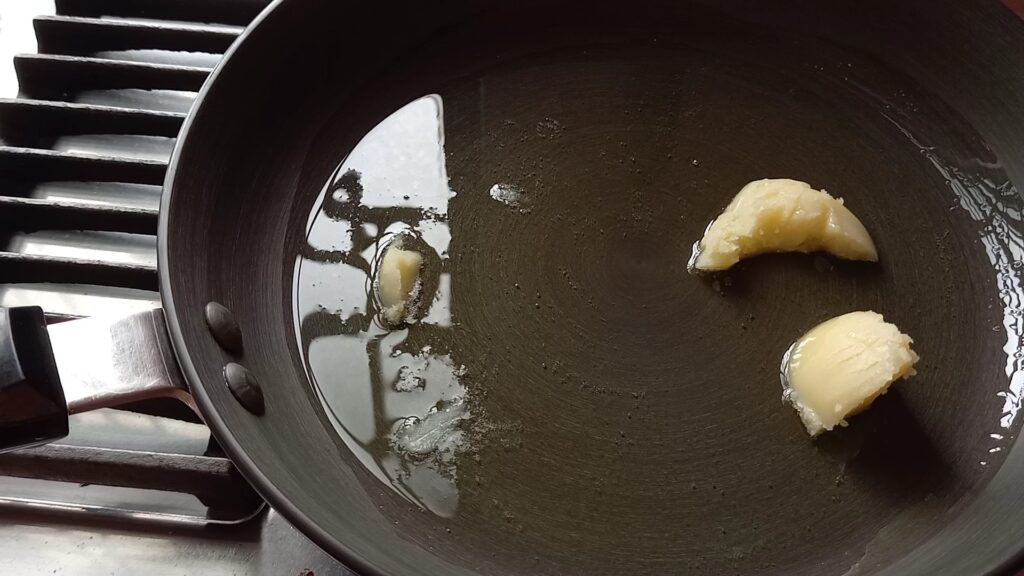 Then turn the flame on low. Add sliced ginger and green chilies. Sauté it for 10 to 15 seconds on low flame.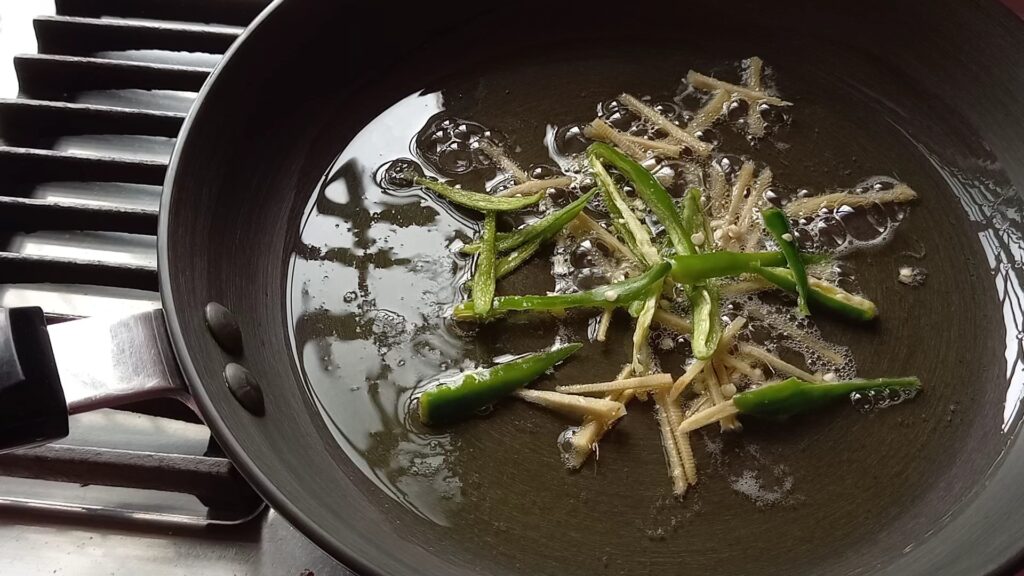 Then add paneer. Fry them for 2 to 3 minutes on the high flame from both sides. Do not over fry the paneer.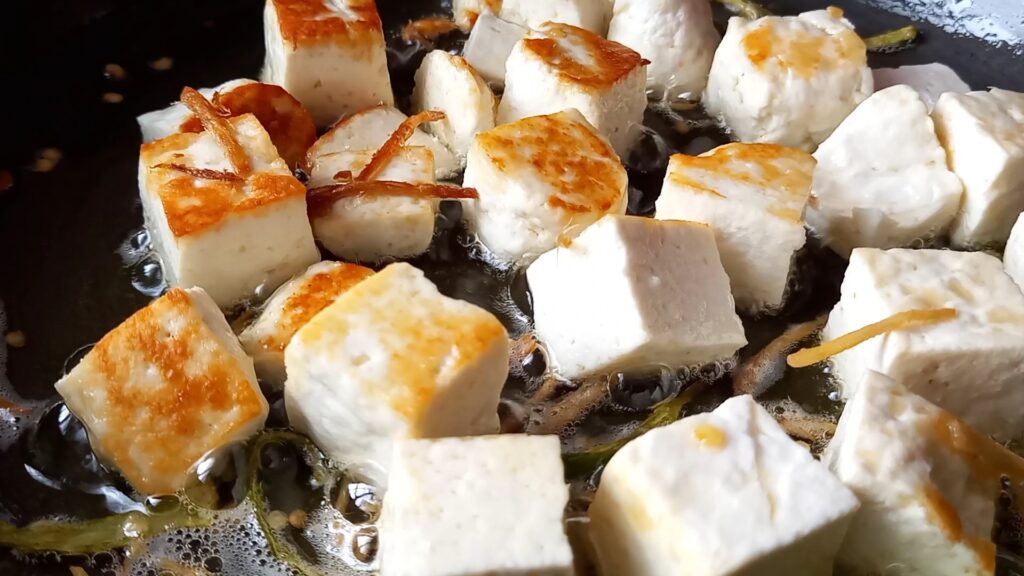 When it is light golden in color, add gravy to this.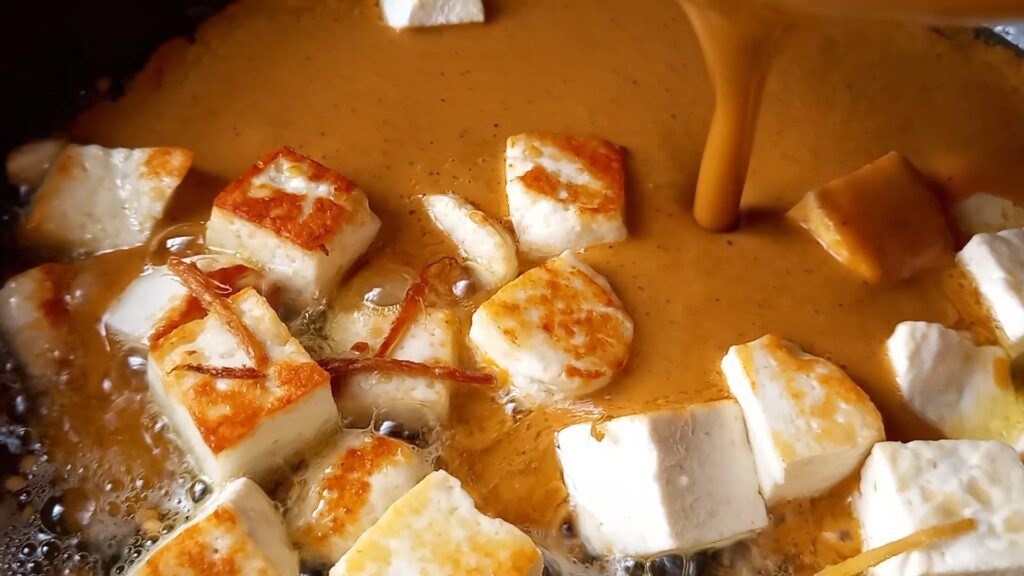 Mix well and cook it for 10 minutes on medium flame.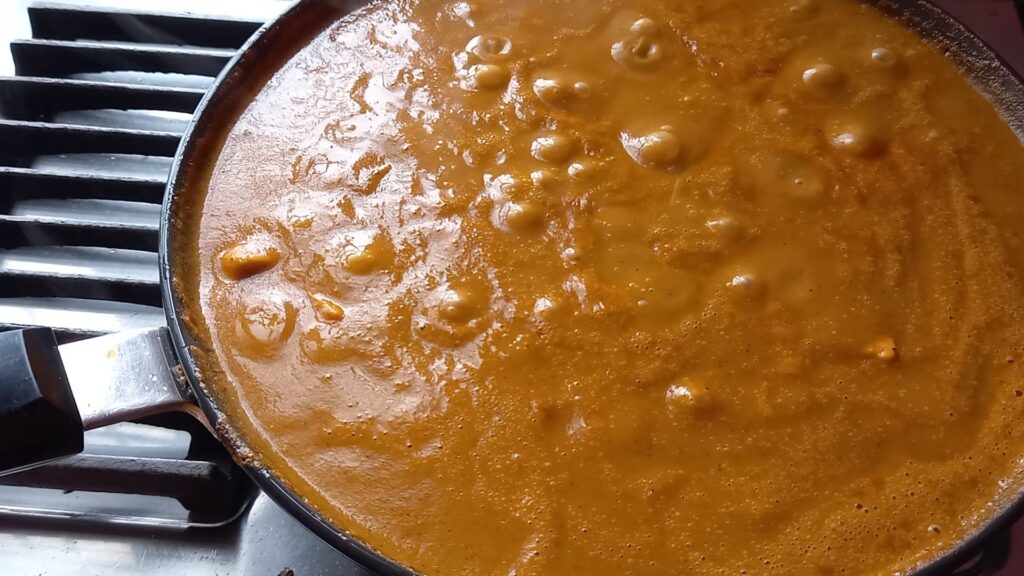 After that, garnish it with some cream. You can adjust the quantity of cream. If you like extra rich gravy, add some more cream and some butter.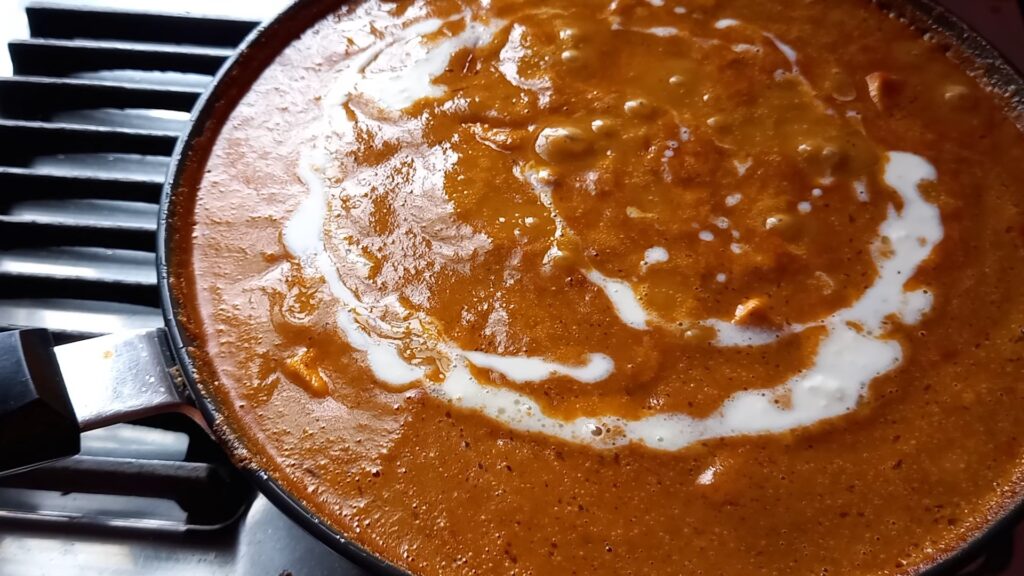 Then sprinkle some dry fenugreek leaves and some garam masala powder. Turn off the heat. Restaurant-style shahi paneer is ready to serve. Serv this hot with naan, roti, or paratha.