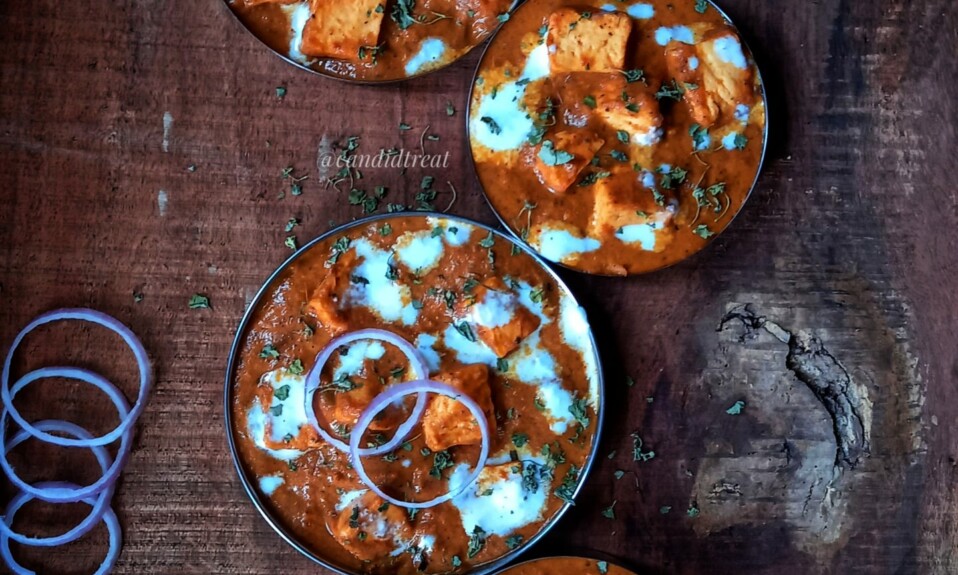 Paneer butter masala | Restaurant-style paneer butter masala | Paneer butter masala with step-by-step photos and video. Paneer butter masala is one of the most popular dishes from Indian restaurants. The texture of this dish is creamy and velvety because it contains tomatoes, onions, and cashews. These 3 ingredients make this recipe elegant. I tried it so many times because of its simple method and my whole family loves it so much that they got stuck to this recipe. I love cooking with basic ingredients that can change the flavors of my dish. These basic ingredients play an important role to prepare the base of any dish. For more recipes to check out Home
What is Paneer Butter Masala?
This restaurant-style paneer butter masala is my all-time favorite and tastes amazing that I never stop myself to order this at the restaurant. This comes in a rich, creamy, and smooth gravy. In this dish, we are using a lot of butter and cream. It has a mildly sweet and savory taste. It is super simple to make and the ingredients are easy to find. You can also go with the homemade paneer. Paneer is the Hindi name of cottage cheese. This paneer butter masala beautifully goes with naan, butter naan, chapatti, or any kind of rice. The gravy is based on onions, tomatoes, cashews, and some spices which are quite simple.
Tips For Them Who Want A Healthy Version Of This Recipe
If you are thinking that this recipe needs a lot of butter and cream and how can you avoid that if you don't want to use a lot of butter. Then, not to worry guys, I have a solution for you because sometimes I made this with less butter and cream because of some health issues or because I want to maintain my diet along with I also want to eat something delicious. Here, the solution…
Just go with the recipe and instead of using butter required for this recipe. You have to use less butter as much as possible because you can use just ½ tablespoon of butter in the whole recipe. Sounds amazing, yes it is possible and I'll sure you that the flavor will be awesome.
You can use this without cream or use a little bit of cream.
That's it, your healthy paneer butter masala is ready.
Some other delicious paneer recipes from this blog…
Points To Remember
Use ripe tomatoes for a nice sweet flavor. Don't use overripe or less ripe.
For good orange color use food color or Kashmiri red chili powder or if your tomatoes are ripe enough then you get that orange color naturally in your gravy.
Their gravy has to be smooth, so grind it until you get that. If you are getting a problem with gravy texture then grind it and pass the puree through a strainer.
Use garam masala powder as a garnish because it enhances the aroma as well as the flavor of the recipe.
Ues sugar because it enhances the taste or balances the tang of tomatoes.
Ingredients
4 to 5 medium-sized onions chopped
3 to 4 medium-sized tomatoes chopped
2 to 3 green chilies
7 to 8 piece of garlic chopped
10 to 12 cashews chopped
Whole spices (3 cinnamon sticks, 2 cardamoms, 5 cloves, 1 black cardamom, 1/2 tablespoon cumin, 3 to 4 green cardamom)
6 to 7 tablespoon butter
3 to 4 tablespoon cream
1 cup milk or water
Powered spices (1/4 tablespoon cumin, coriander, garam masala)
2 tablespoon dry fenugreek leaves
½ tablespoon sugar
1 tablespoon salt
½ tablespoon turmeric
250 grams of paneer
| | |
| --- | --- |
| Total time | 35 to 40 minutes |
| Servings | 4 to 5 |
Method
Peel and chop the onions, tomatoes, green chilies, and garlic.
Take a pan to add some butter then add whole spices.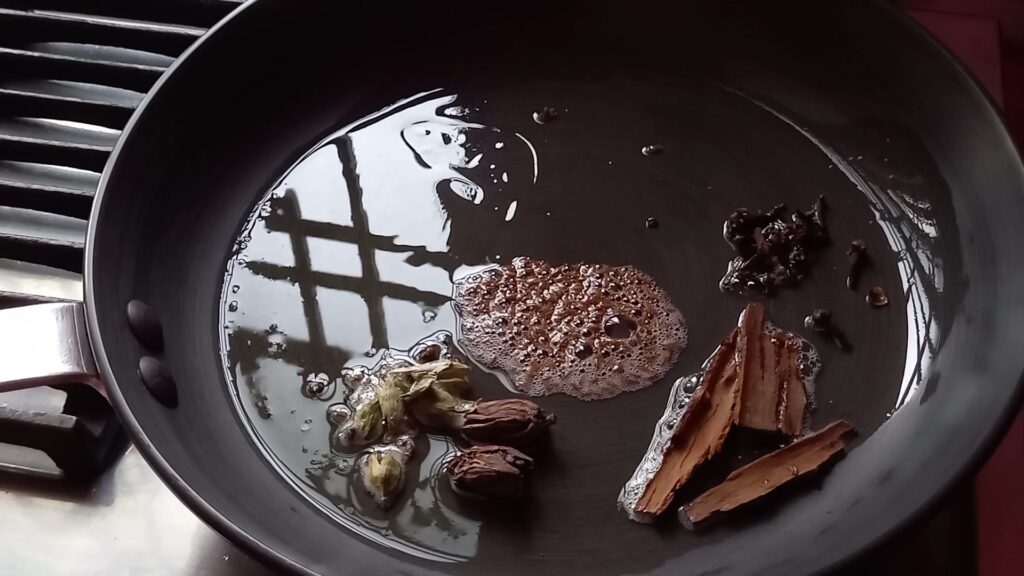 Add garlic, cashew, and green chilies. Sauté for 10 seconds on medium flame.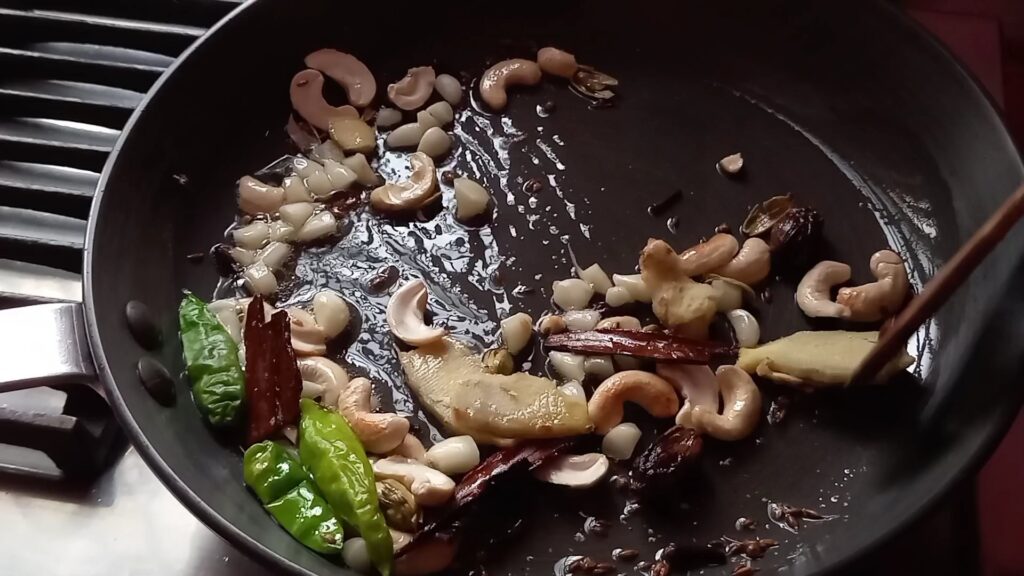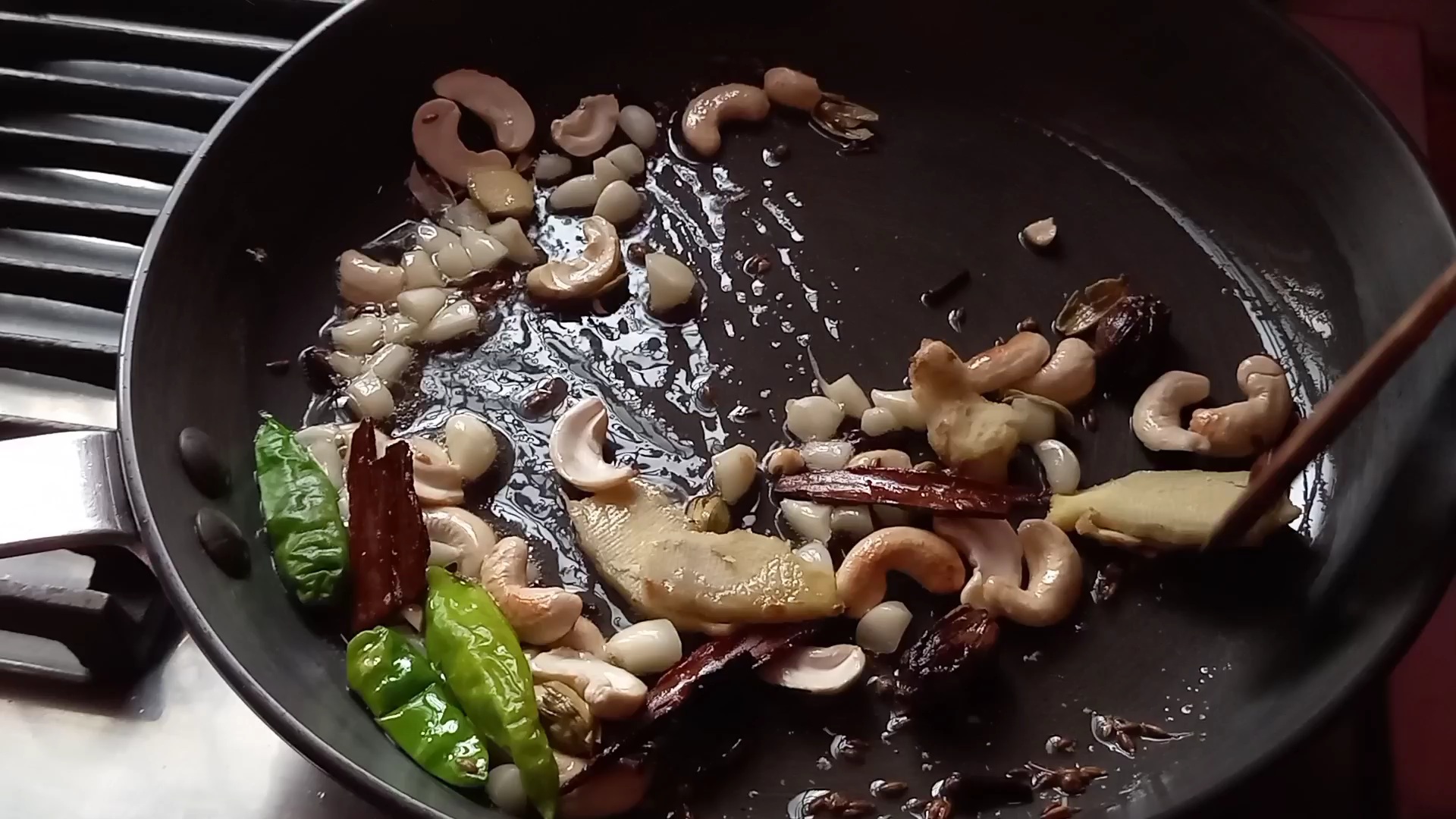 After that add onions, tomatoes, salt and turmeric. Cook for 2 minutes on high flame.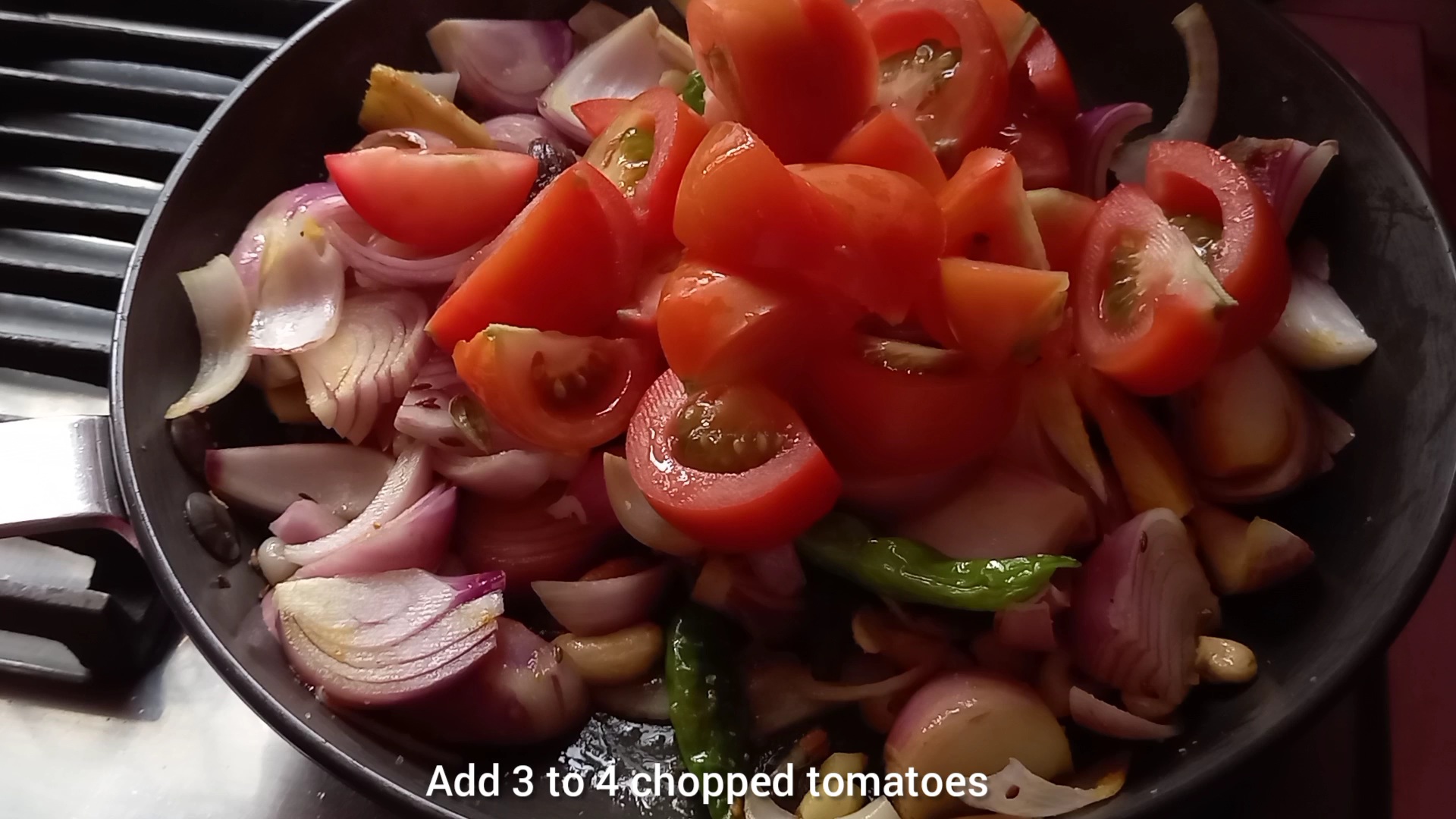 Then, add water. mix well and cover it with a lead. cook for 5 to 10 minutes on medium flame.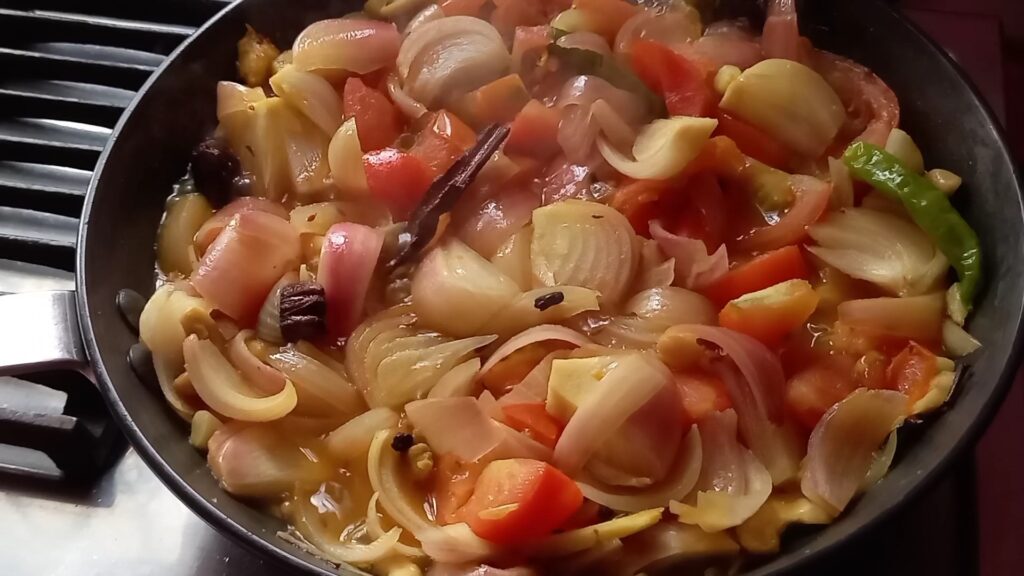 Then turn off the heat and leave it to cool down. After cooling down grind it into a smooth puree. You can use a bit of water while grinding this.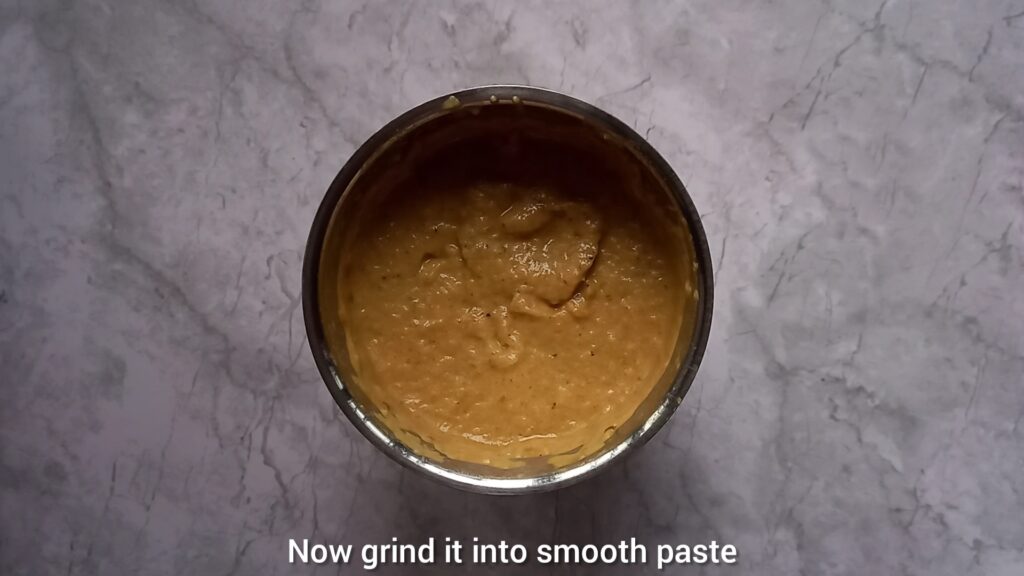 Take the same pan to add left butter and add some Kashmiri red chili powder. Saute it for 10 seconds on low flame.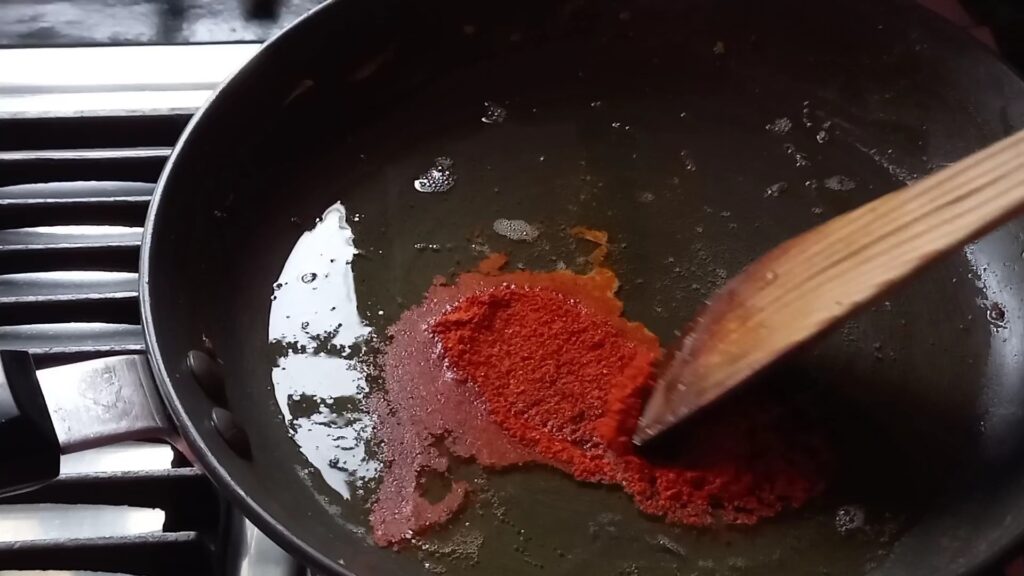 Now, add pureed gravy and cook it 3 minutes.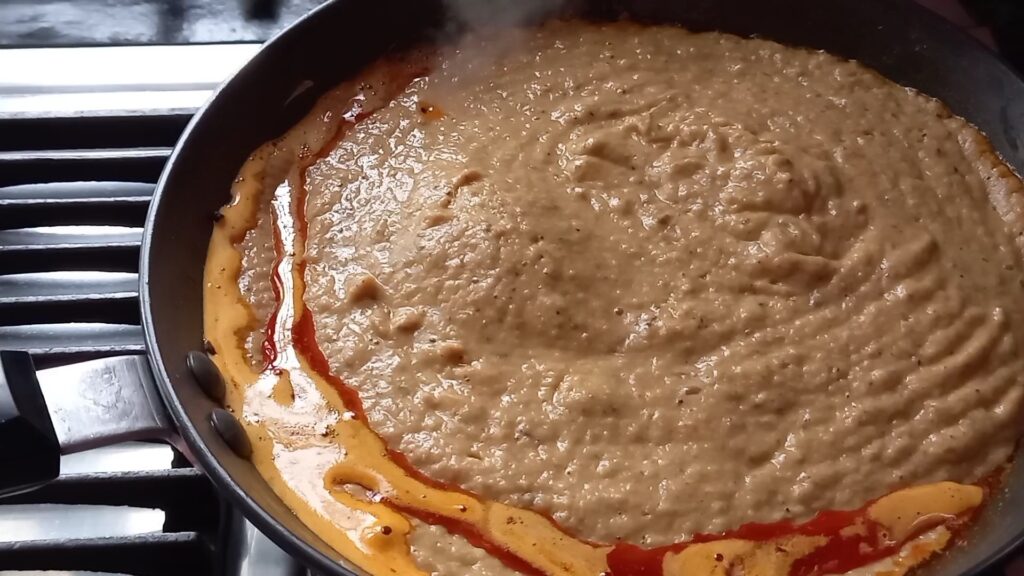 Mix well. then turn the flame on medium and cover it. Cook for 10 to 15 minutes.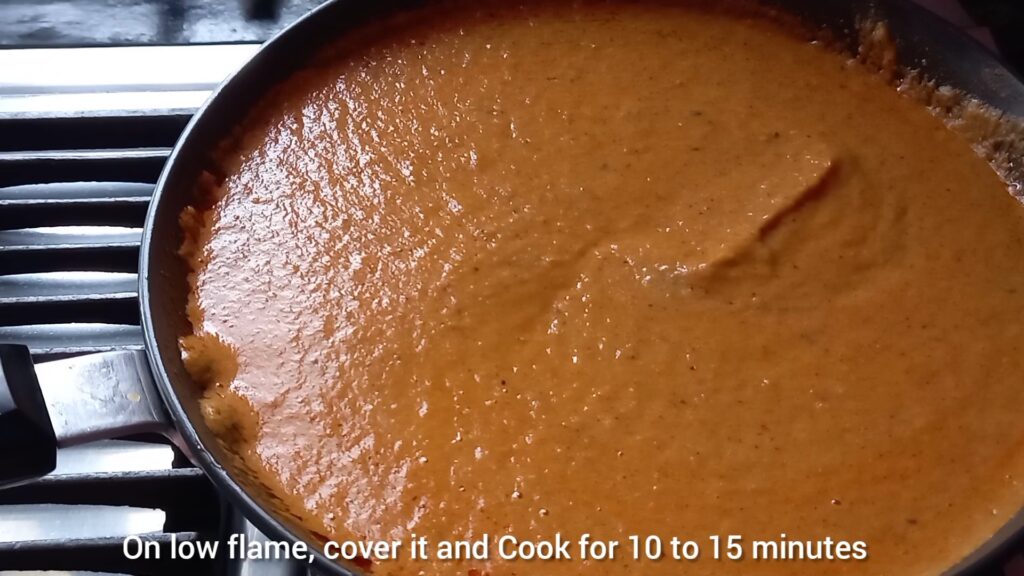 Then add salt, sugar, all powdered spices, or check salt if needed then add more. Cook for 10 minutes on low flame. If your gravy is too thick then add water to get the right consistency. Cook for 10 minutes.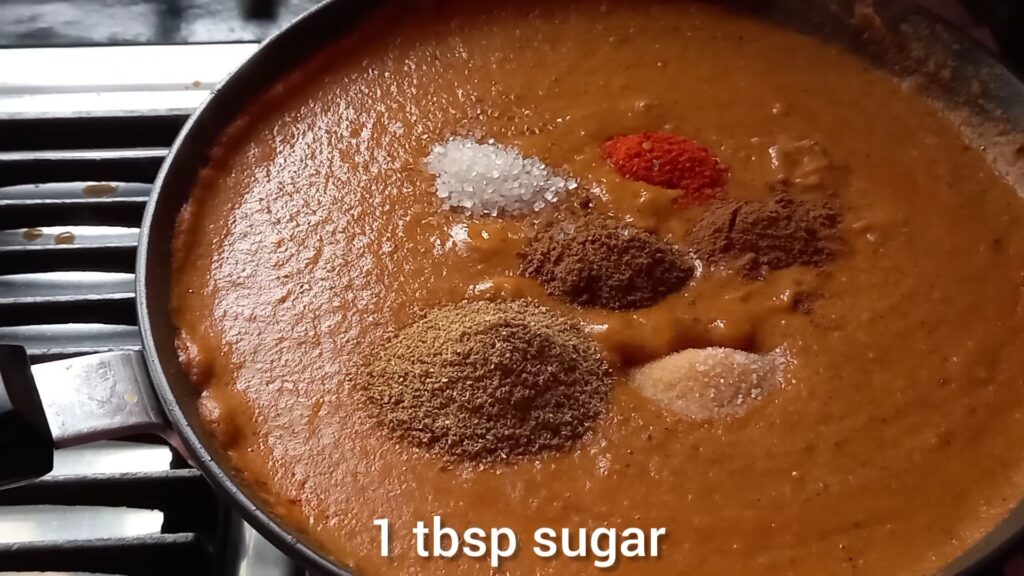 Add dry fenugreek leaves and paneer. Cook for 2 to 3 minutes.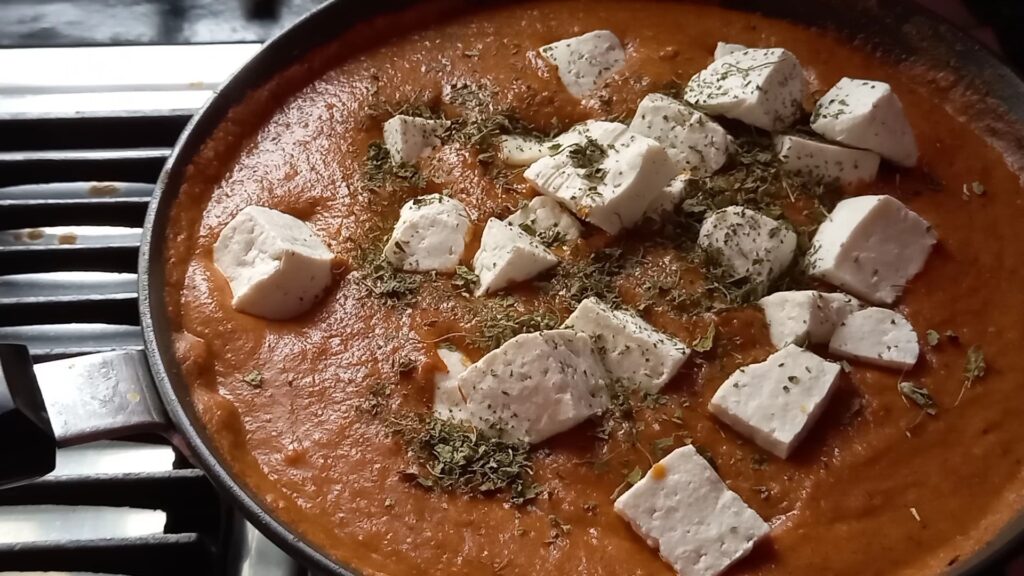 Garnish with coriander, or with cream. Mix well and turn off the heat. Read to serve.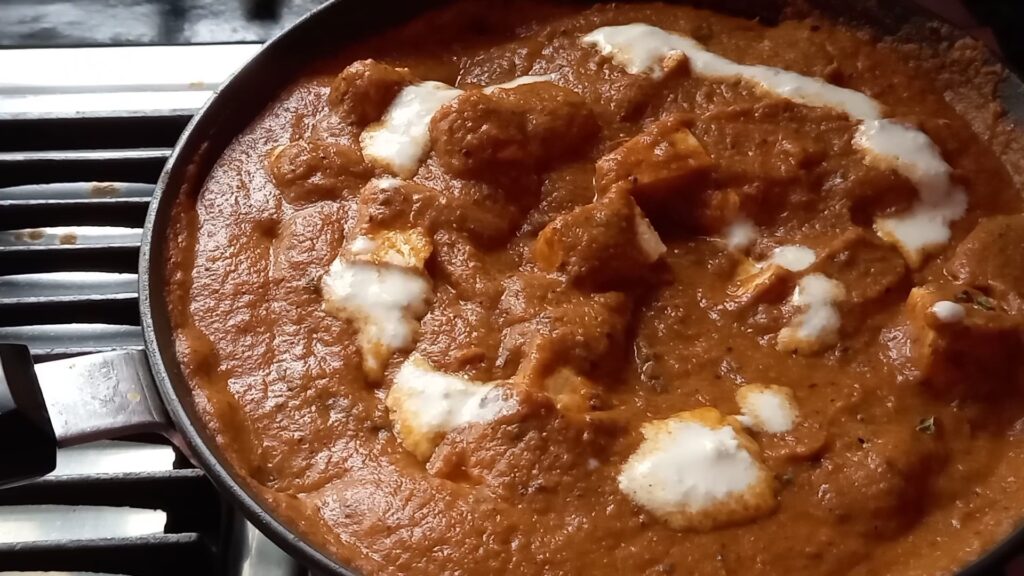 Serve this hot luscious and creamy paneer butter masala with naan, butter naan, or chapati.