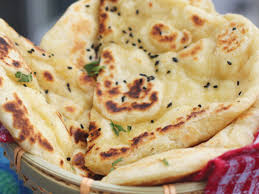 How to make naan recipe without tandoor with step by step photos and detail and learn how to make this delicious recipe at home without any difficulty. Naan is a leavened flatbread mostly served in Indian restaurants and it is mainly cooked in tandoor. There are many kinds of naan recipes like garlic naan, butter naan, stuffed naan, tandoori naan. You can make naan without using tandoor and this is interesting to create your favorite restaurant-style dish at home. Are you ready to make it, because it is quite simple to make and if you are a beginner then this is perfect for you? I love sharing my recipes with you and I want that you will try it once. for more interesting recipes go for Home.
What Is Naan?
Naan is a leavened bread popular in South Asia, especially in their restaurants. Honestly, it is not the staple food of India, and people do not prefer this in everyday life. Because refined flours are not easy to digest that's why we are avoiding it in our daily meal. Roti or chapatti is the staple food in India but this is the one dish, always on the top of the menu of every party, birthdays, marriage occasions. In Indian cuisine, naan bread is often served with a curry or a dal (lentils). The curry can be veg or non-veg. naan usually goes well with paneer butter masala, malai kofta, chicken curry, paneer chili. And, this is popular in all over the world, people just love it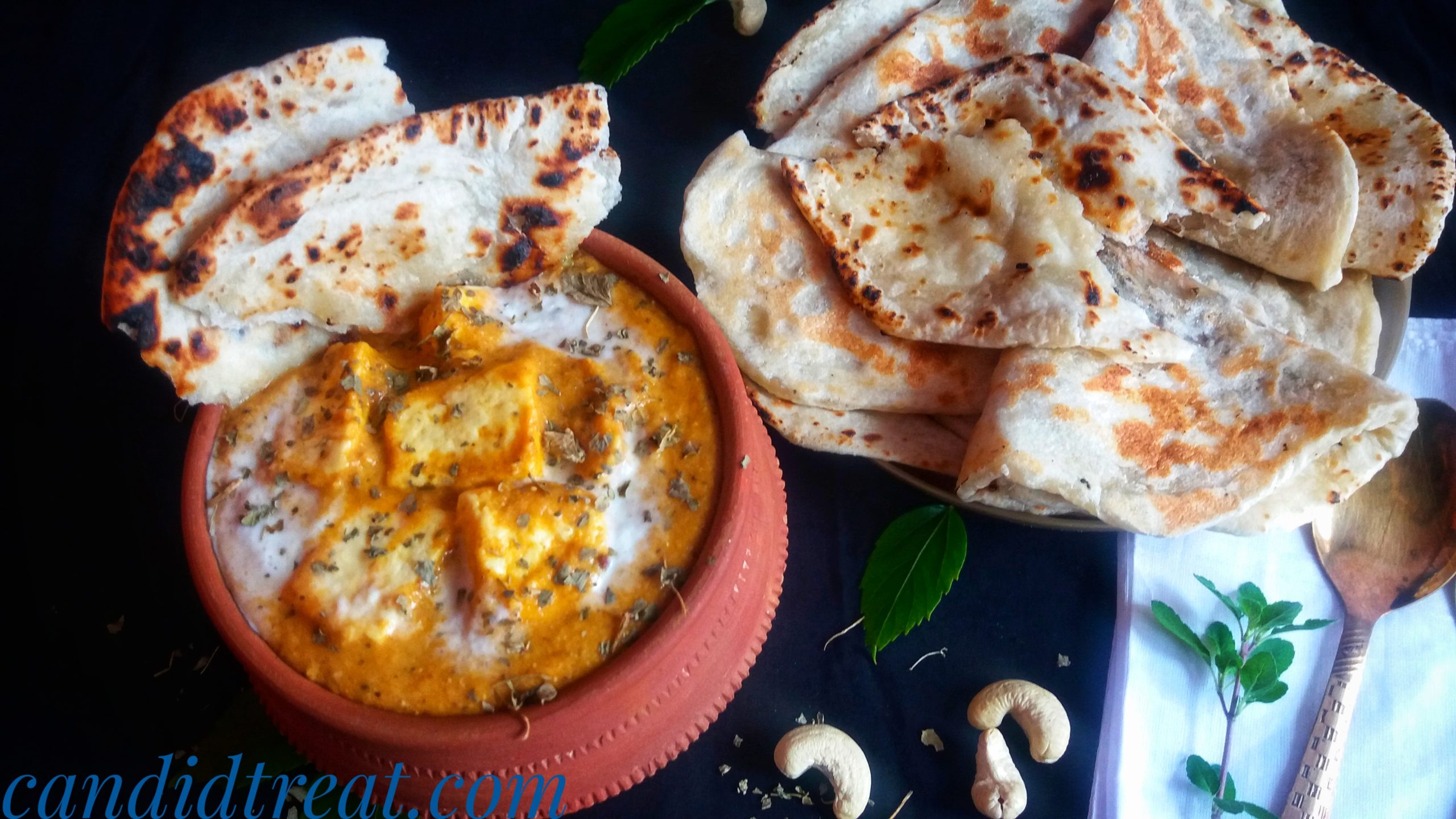 Some Basics For Making Naan Recipe
This is not almost flatbread but it has fluffy, chewy like texture. For this type of texture, you can use either baking powder, baking soda, or yeast for leavening. These ingredients help naan to puff. naan is made with some basic ingredients like flour, baking powder, milk, oil, sugar, salt. Use refined flour for naan because it gives good taste and texture. You can use wheat flour but it not gives you that soft textured naans. Its texture is almost the same in every place but they have different methods of cooking. I hope this will help you make naan easily at home.
Some Tips for best result
Use good quality refined flour. If you want to use wheat flour then use a 2:1 ratio of flour or wheat flour.
Use herbs to make the naan more flavorful.
If you want to add something extra then you can add almond and cashew stuffing in your naan. On my upcoming blog, I will promise to share this stuffed naan recipe with you.
Naan is also made with yeast.
Use iron skillet for naan because it helps naan to stick with them properly . when you flip it on flame then naan stick with tawa or easy to handle.
Use a lot of butter for nice rich flavor and aroma.
Ingredients
500 grams of refined flour
3 tablespoon oil
½ tablespoon salt
1 tablespoon sugar
1 tablespoon baking powder
4 to 5 tablespoon curd
¼ cup milk
4 to 5 tablespoon water (if required)
Butter for garnish
How To Make Naan?
Take flour in a bowl.
Add sugar into the flour.
Then add salt.
Add curd.
Add baking powder.
Add milk.
Add oil.
After that mix it.
If required then add a little bit of water. Make a dough. Don't make a hard dough, just combine it with soft hand and grease with some oil, leave it for 25 to 30 minutes.
Then knead it again, now you can feel that dough is well combined and stretchable.
Divide the dough into equal parts. The dough will be sticky so oil your hand and rolling pin or surface. Meanwhile, melt some butter for garnish or you can add chopped coriander into butter.
Roll it into any shape you want. Don't need to be perfect, just stretch it.
Dip your finger in water and sprinkle and dap the finger on the naan surface, keep this waterside on the griddle surface that it sticks with the surface.
Heat a griddle or an iron skillet on medium flame. I often use iron skillet because it gives better result.transfer the naan onto hot griddle on low flame wait for 40 to 50 seconds until like this small bubble appears.
Then flip the skillet on high flame. And cook the naan like tandoor from all sides. When some dark patches appear on its top then with the help of tong, remove it from skillet.
Garnish with a lot of butter. It is ready to serve. Serve hot with curry or dal.