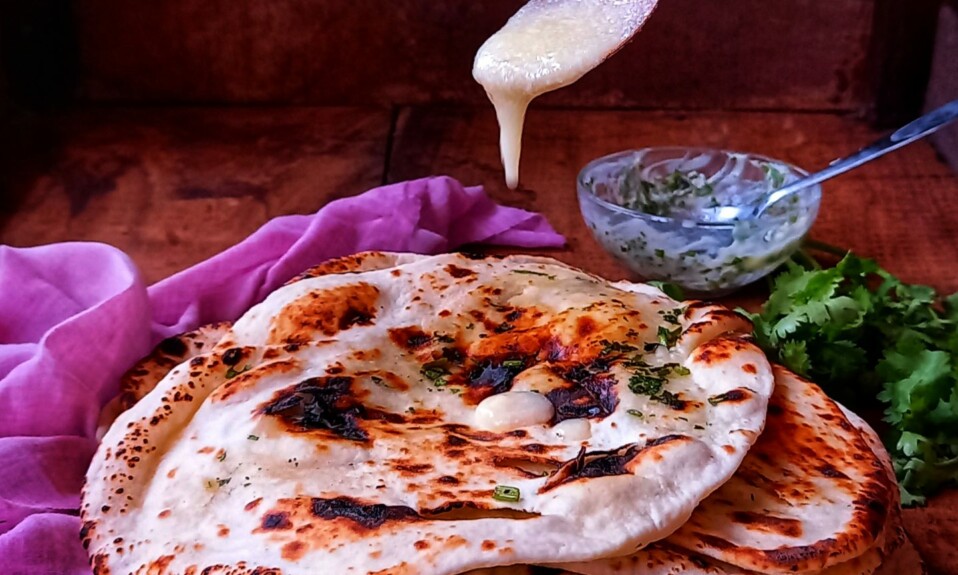 Tandoori Butter naan | Naan recipe Learn how to make butter naan with step-by-step photos and video. Butter naan is a leavened flatbread cooked in tandoor. it is one of the most popular flatbread recipes from Indian cuisine. and it is also very high in depends in Indian restaurants or dhabhas. it can be served with curry or dal. you can enjoy this butter naan with my Dhaba style panner, Peshawari mutton, Nizami handi, Dal Tarka, or with Kadai paneer.
What is tandoori Butter naan?
Tandoori butter nan is made in a tandoor (a clay oven). But you can also make them on Tawa. Butter Naan is a leavened bread popular in South Asia, especially in their restaurants. Butter naan is made with refined flour, salt, sugar, baking soda, powder, and some curd, oil. Honestly, it is not the staple food of India, and people do not prefer this in everyday life. Because refined flours are not easy to digest that's why we are avoiding them in our daily meal.
Roti or chapatti is the staple food in India but this is the one dish, always on the top of the menu of every party, birthdays, marriage occasions. In Indian cuisine, naan bread is often served with a curry or a dal (lentils). The curry can be veg or non-veg. Butter naan usually goes well with paneer butter masala, malai kofta, chicken curry, paneer chili. And, this is popular all over the world, people just love it.
Ingredients
3 and a half cup refined flour/maida (approx. 700 to 800 grams)
1 tbsp salt
3 tbsp powdered sugar
1/2 tbsp baking powder
1/3 tbsp baking soda
3 to 4 tbsp oil
4 to 5 tbsp curd
40 to 50 ml milk
water as required
4 to 5 tbsp butter
some chopped coriander leaves
| | |
| --- | --- |
| Total time | 25 minutes |
| Servings | 13 to 14 pieces |
How to make naan dough?
Take a bowl. Add some.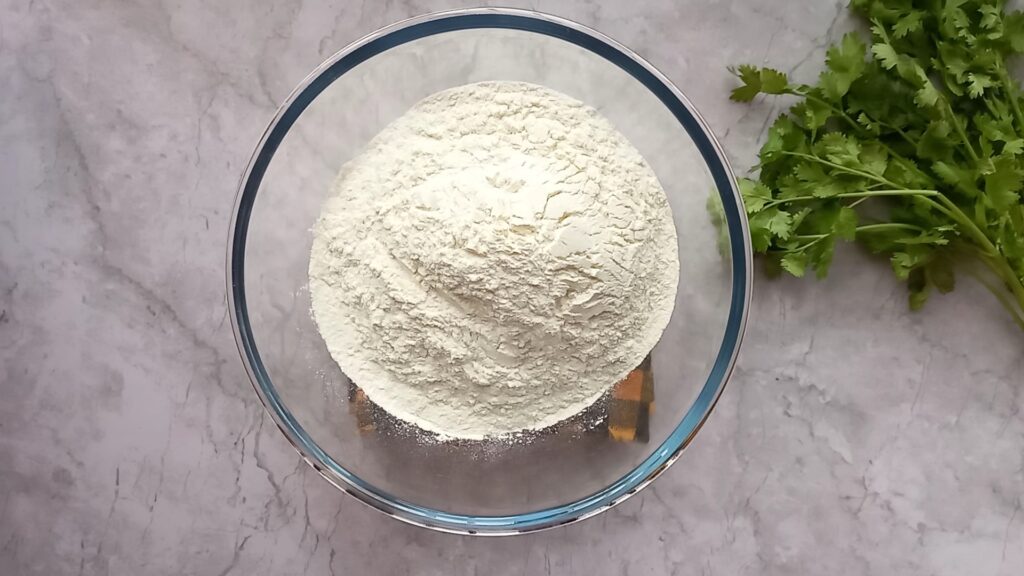 Add saltt, sugar, baking soda, and baking powder.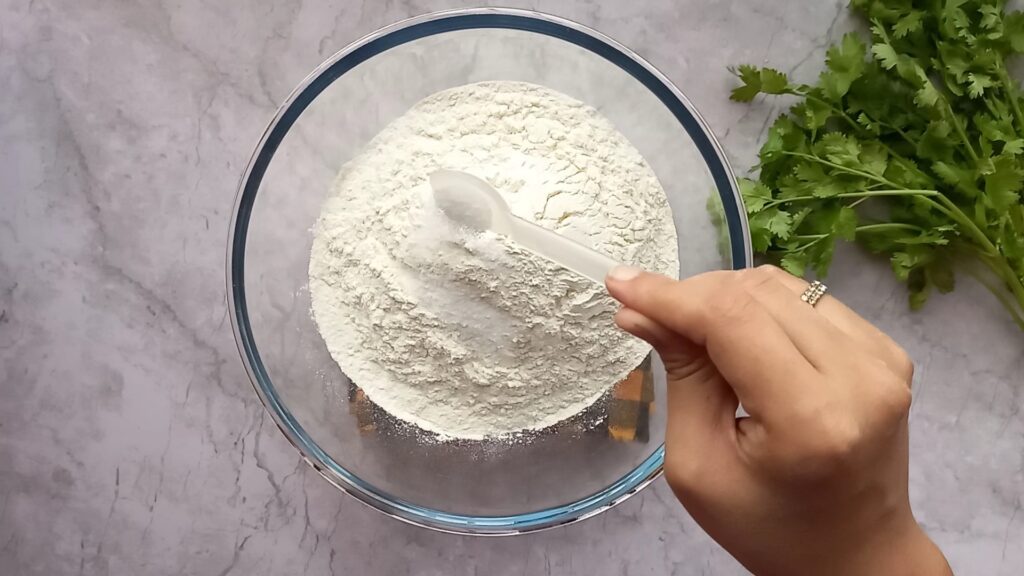 Mix well.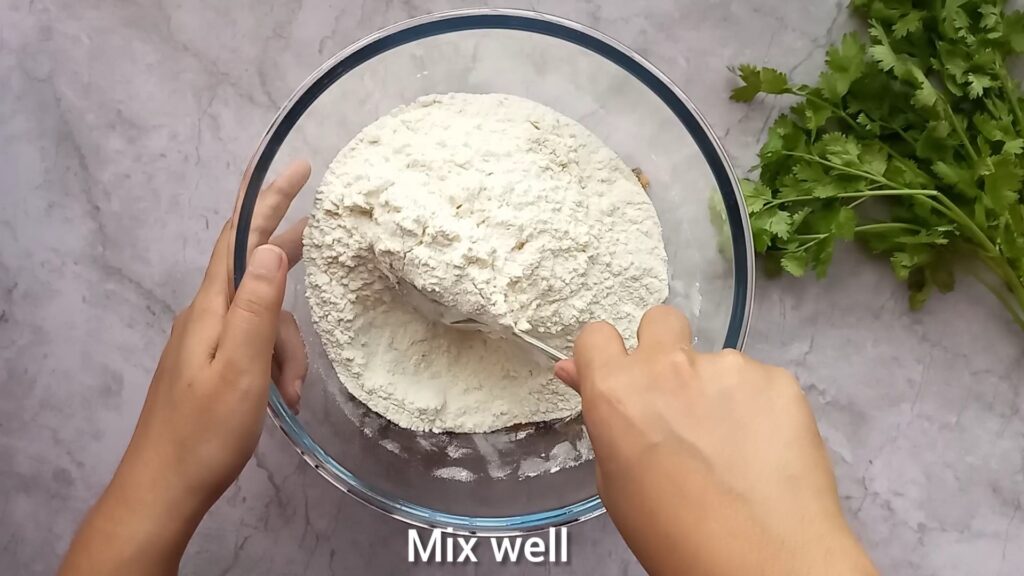 Now, add refined oil.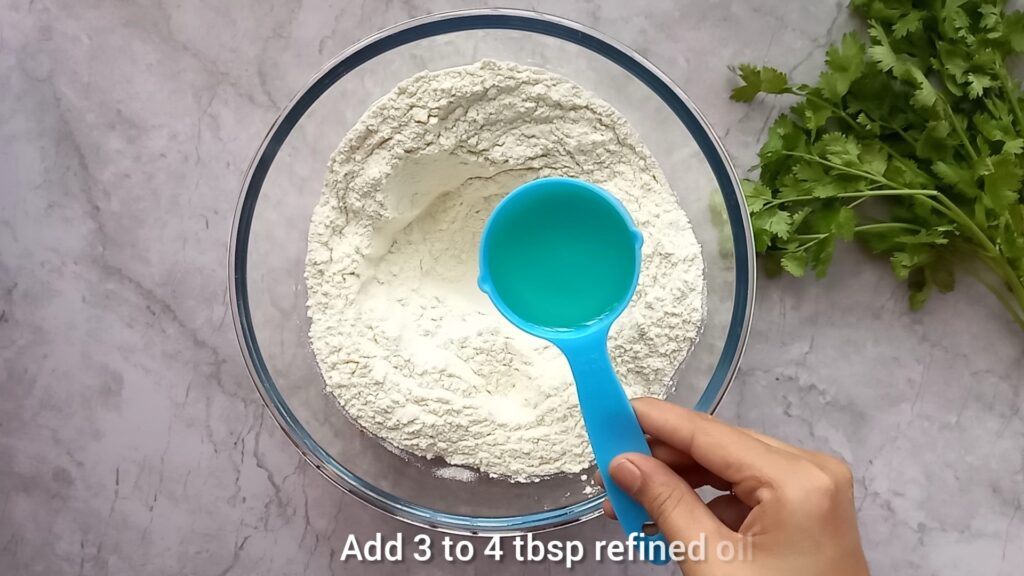 add curd. Do not use sour curd.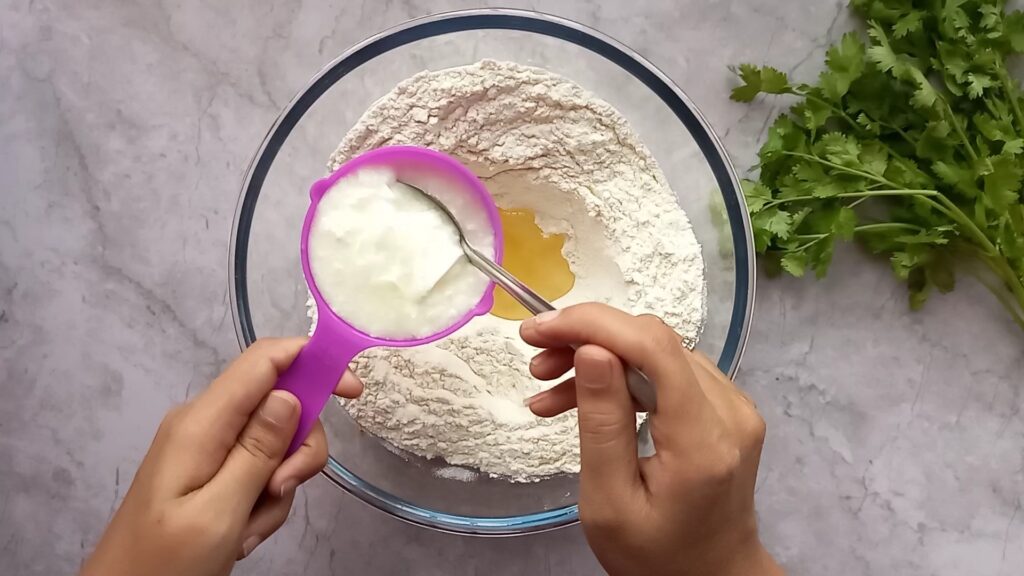 Add milk. It provides the softness to the dough.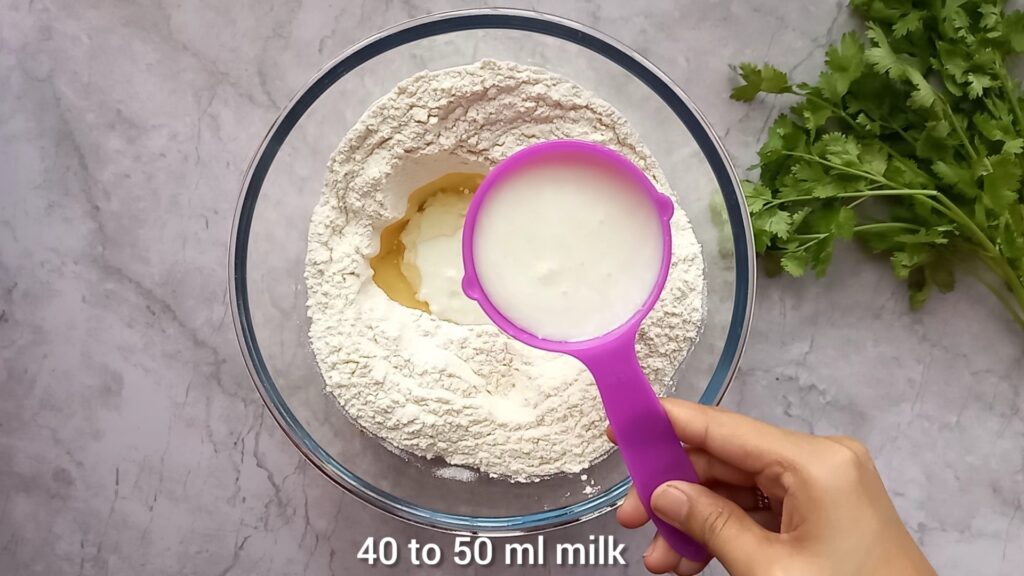 Knead it.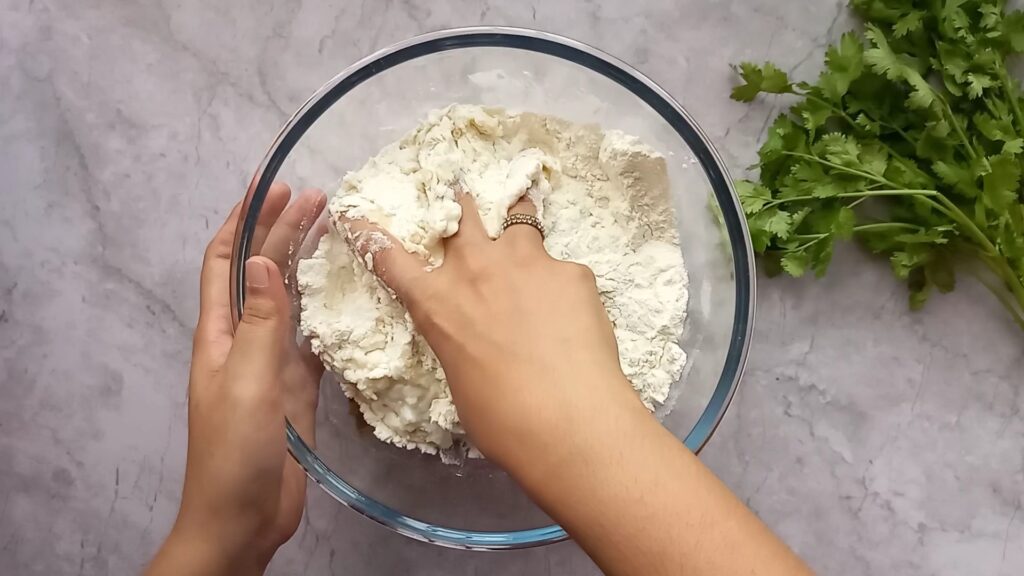 Use some water if you needed. Naan dough has to be soft in texture. knead it well.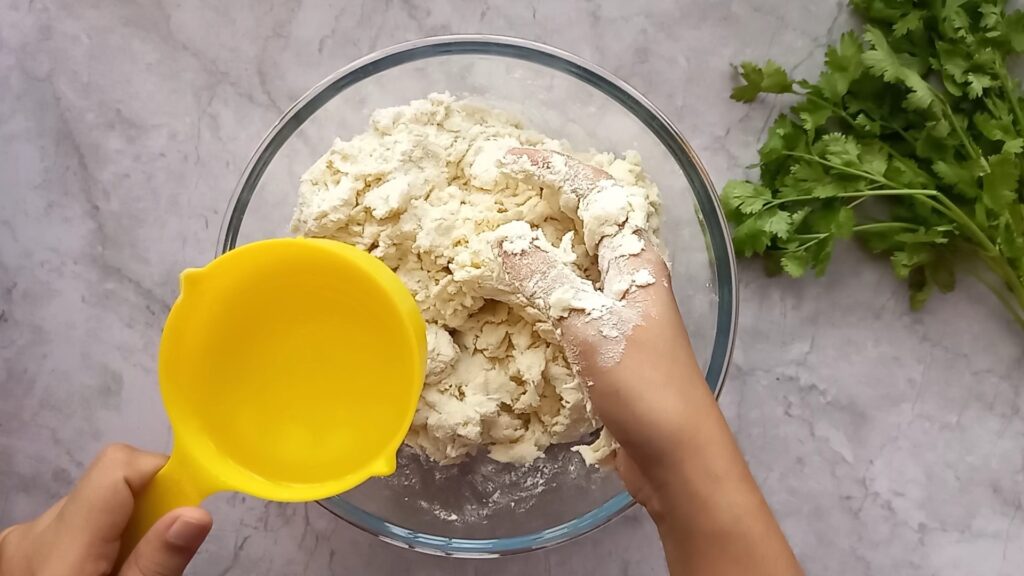 When the dough is well combined then grease it with some oil. leave it for 15 to 20 minutes to rest.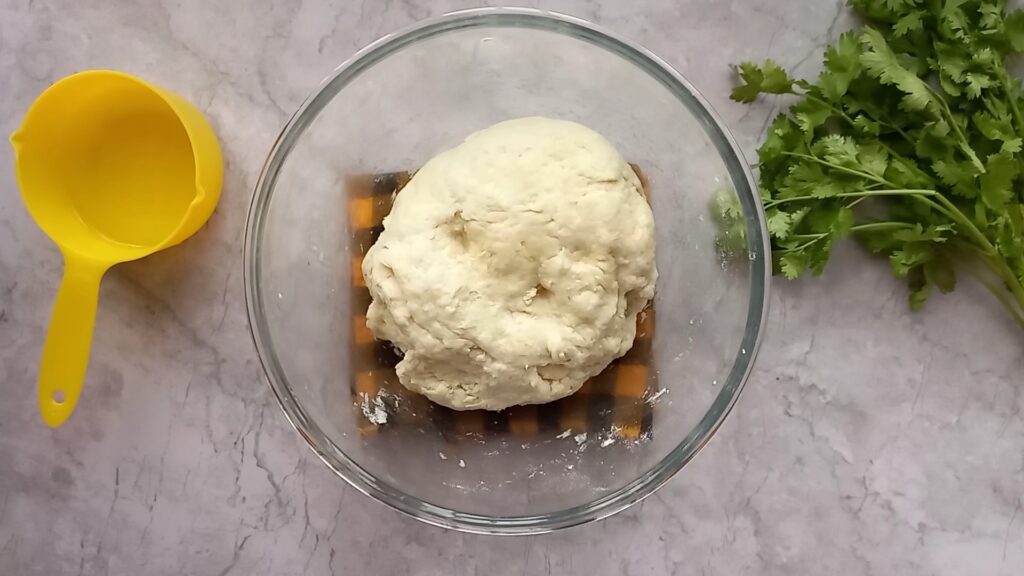 after 20 minutes, knead it again. you can feel the bouncy and stretchable texture of the dough.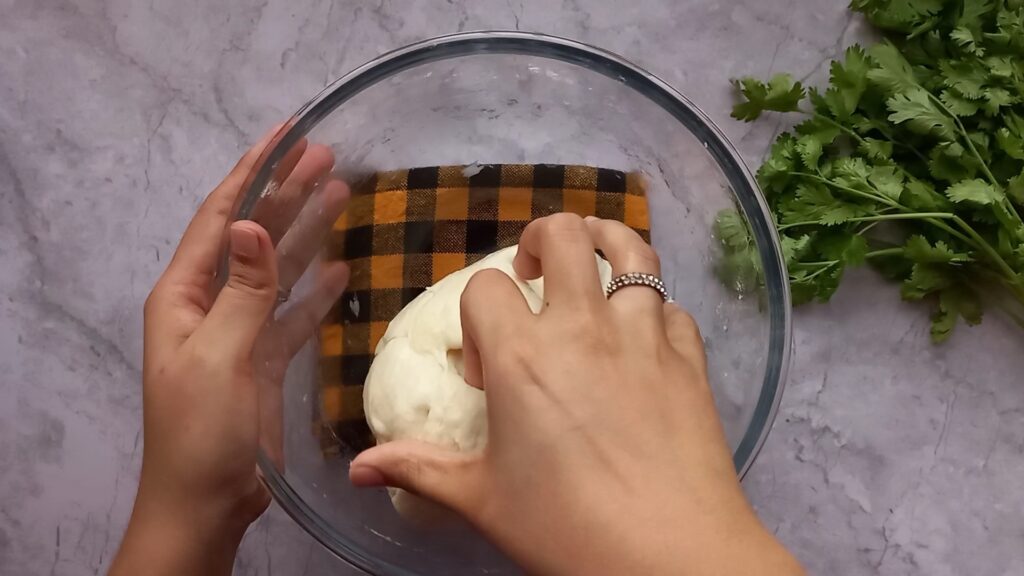 Now take a piece of dough. Grease it with some oil.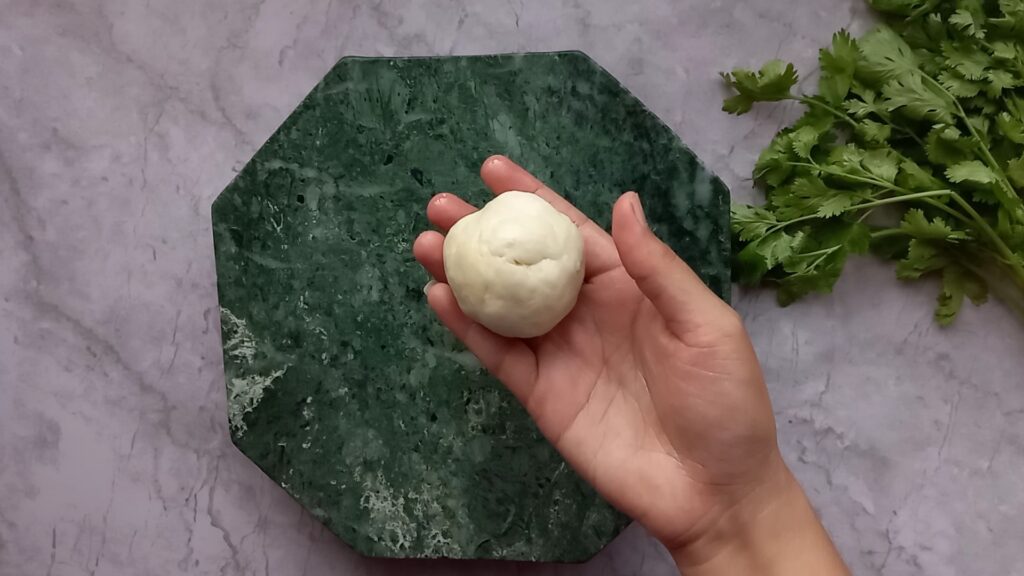 Roll it up. If you want fluffy naan then roll it a little bit thicker.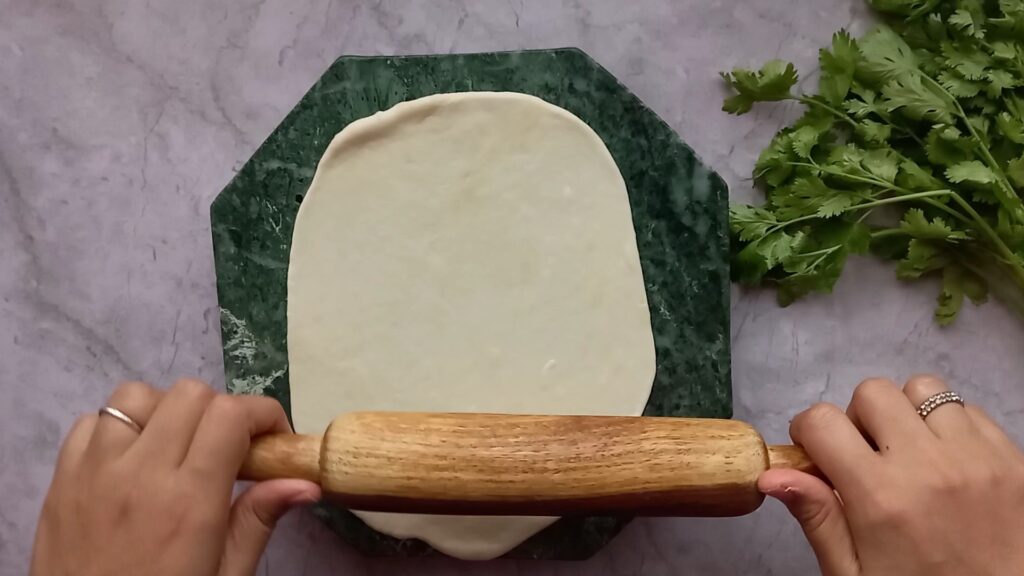 Sprinkle some water, and tap it a bit. it helps to stick the naan on Tawa.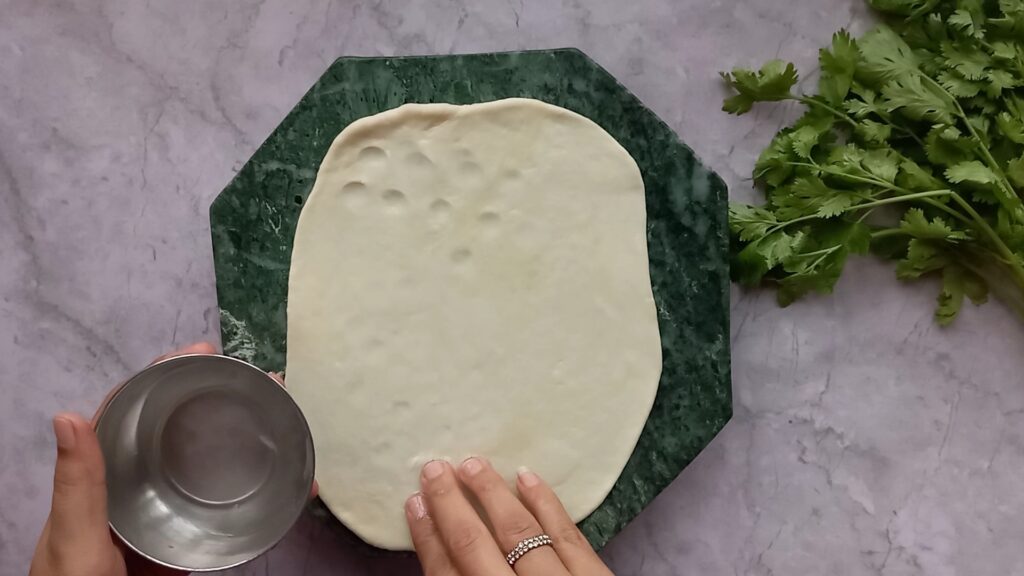 Now, take a cast iron tawa, heat it for 2 minutes on medium flame.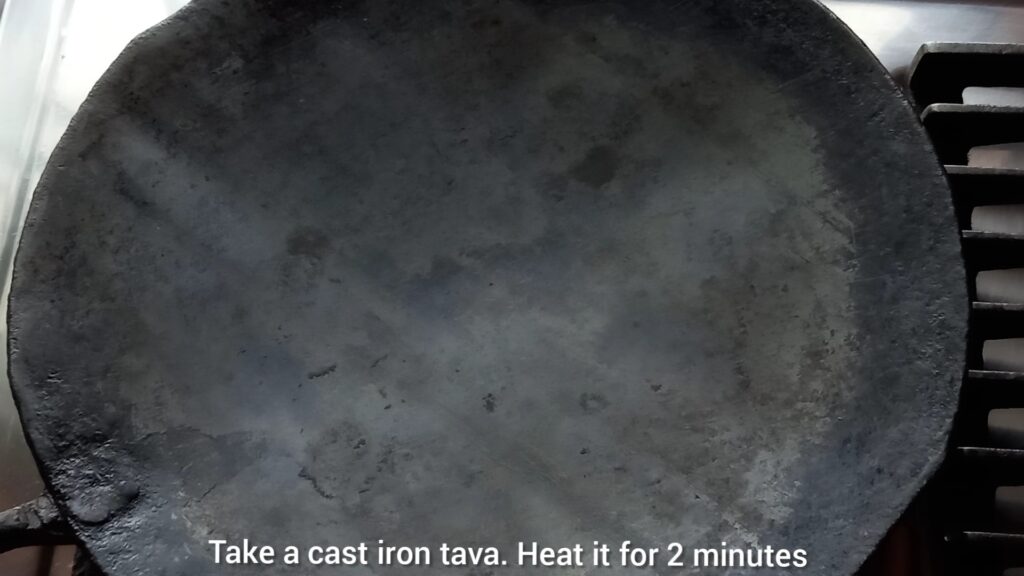 Place the wet side of the naan on tawa.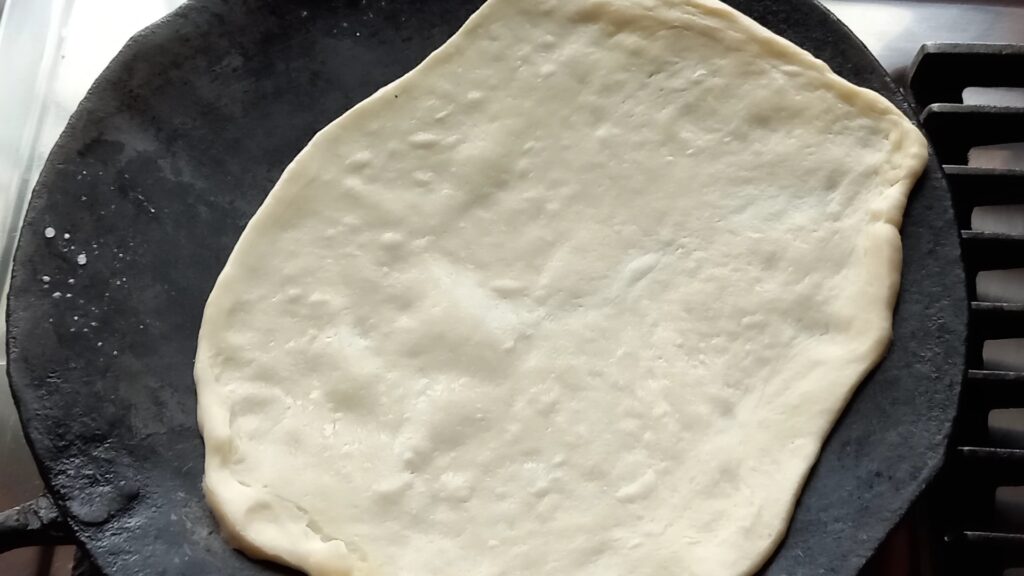 Cook it for 2 minutes on medium flame. when the small bubbles appeared on the surface. It is ready to flip.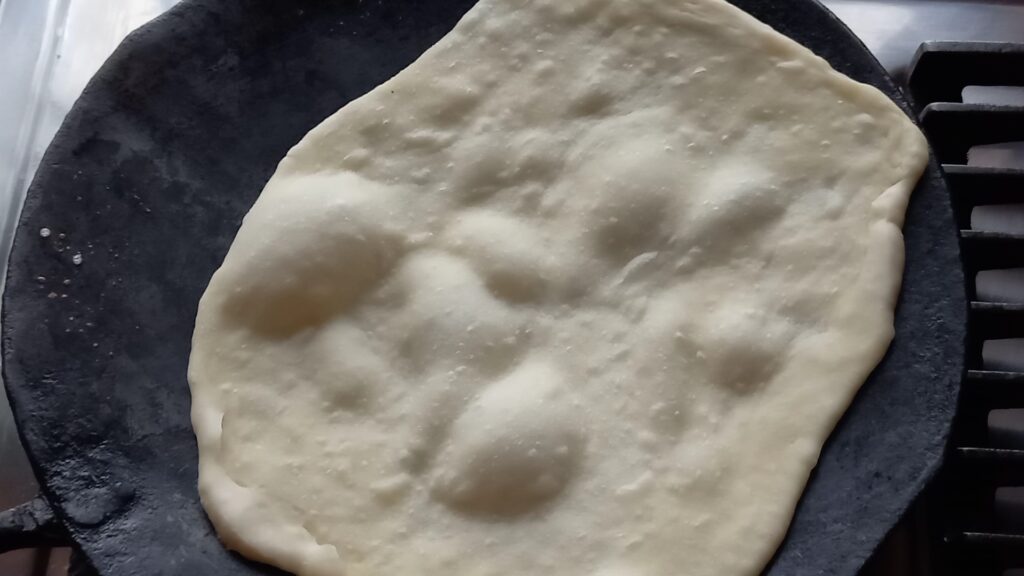 Turn the flame on high and flip the tawa. And rotate he tawa. So that nann cooks evenly. It takes a minute to cook.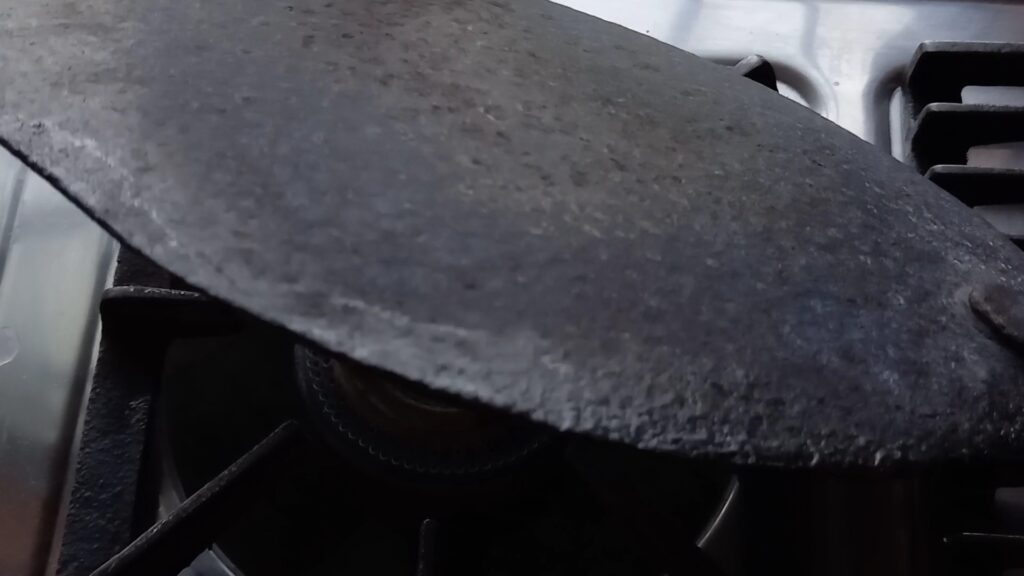 When you get the chared marks on the naan. remove it from the heat. You vcan make all of them like this.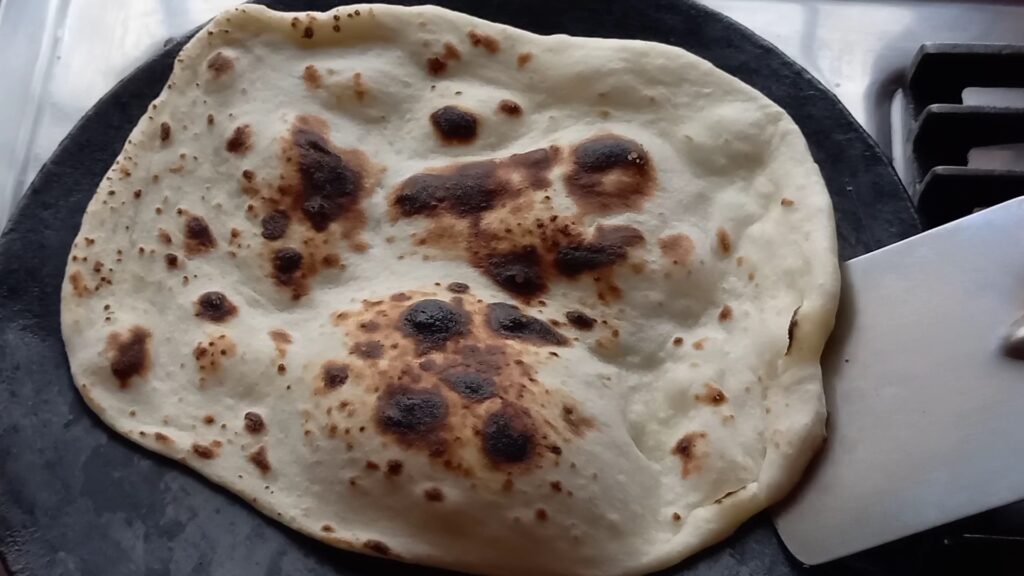 For butter naan, take some chopped coriander leaves.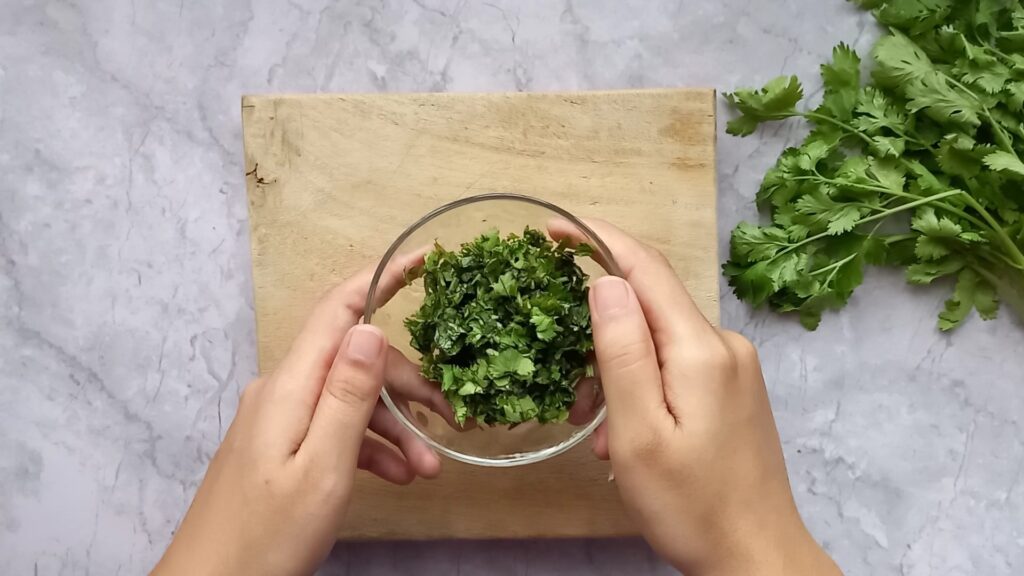 Add butter. You can use either salted or unsalted butter.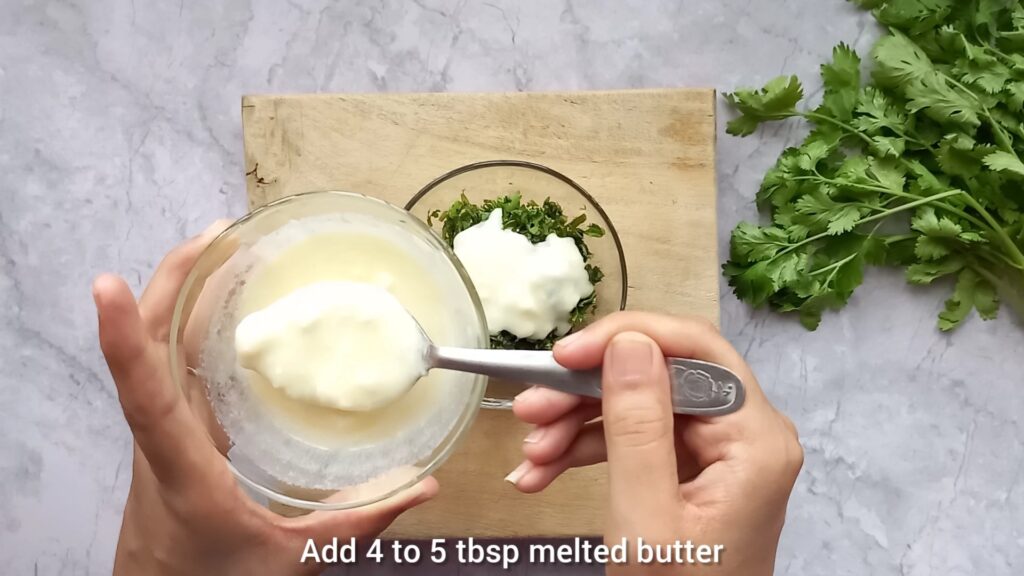 Mix well.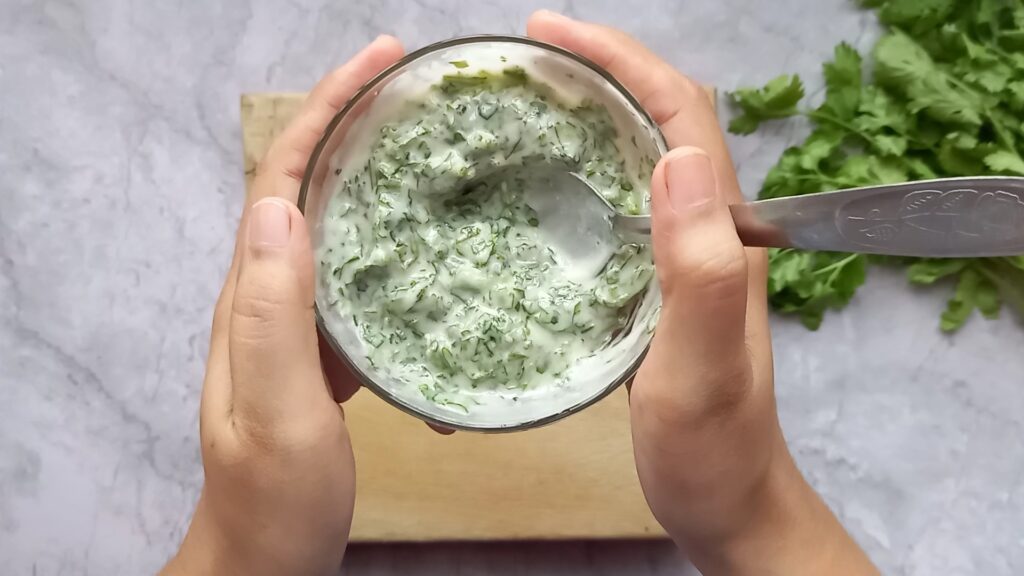 Spread the coriander butter on the naan. Spread it when naan is hot. Butter naan is ready to serve. Serve it hot with curry or dal.