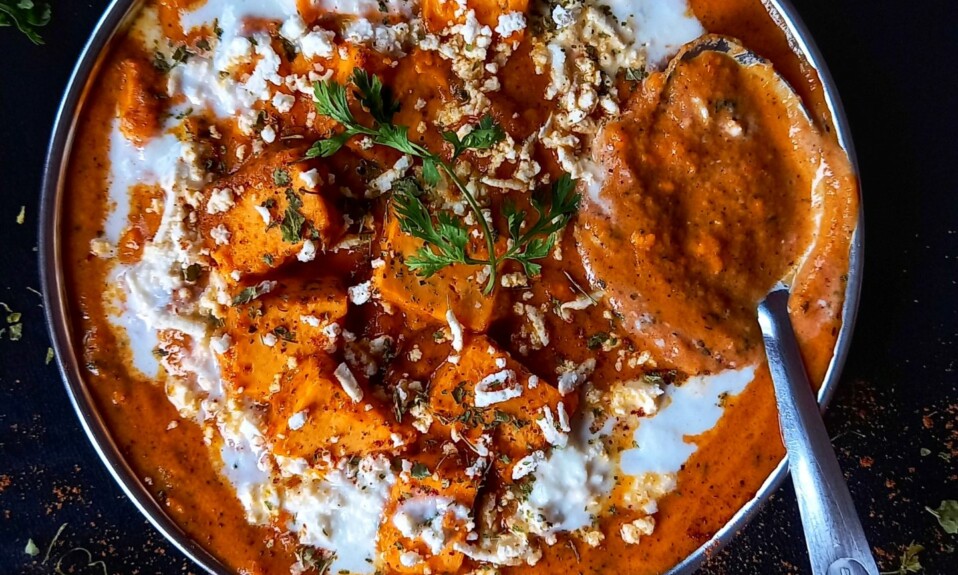 Paneer Lababdar | Restaurant-style paneer lababdar | Paneer lababdar recipe with step-by-step photos and video. Paneer lababdar is a popular restaurant-style curry which is also a very popular North Indian curry. In this recipe, the luscious and soft paneer dunked in a creamy and spicy gravy, made with onions, tomatoes, cashew, and some whole spices. This famous restaurant-style classic dish served with plain roti, Naan, Laccha Paratha, or with Jeera Rice.
What is paneer lababdar?
Paneer is also known as cottage cheese. It is the most famous and widely used cheese in Indian cuisine. It is very simple to make at home. Homemade Paneer is always the best to use and cook. It is loved by all. These protein-rich paneer cubes contain many health benefits and best option for vegans. You can make many delightful appetizers, main dishes with paneer. At an Indian wedding, or at a party, the most obvious dish is made with paneer.
Lababdar?
Lababdar is a Mughal word that means rich and creamy curry. Paneer lababdar is influenced by Mughlai cuisine. Because the curry is rich and creamy and loaded with grated panner. But this is a vegan dish. You can make this recipe for any celebration or for a party.
Some other must try paneer recipe…..
TRENDING RECIPE
Difference between paneer lababdar, kadai Paneer, paneer butter masala, Malai paneer korma
Paneer lababdar: This recipe is luscious paneer curry in which paneer cube is loaded with paneer curry. The gravy is a bit spicy and creamy.
Kadai paneer: In this paneer recipe the curry is spicy and delicious. This curry is filled with sauteed capsicum, onions, and big chunks of paneer.
Paneer butter masala This curry is creamy and rich in texture and a little bit sweet in taste.
Malai paneer korma This curry is based on white gravy. The texture is soft, silky. It tastes salty and sweet. Its gravy is made with boiled onions, garlic, ginger, and some whole spices.
Ingridents used in this recipe
250 to 300 grams paneer cubes
100 grams grated paneer
4 to 5 medium-sized onions
10 to 12 garlic
2 to 3 inch Chopped ginger
4 tomatoes
6 to 8 slices of ginger
1 tbsp Kashmiri red chili owder
2 to 3 green chilies
Whole spices( 3 green cardamoms, 1 black cardamom, 4 to 5 cloves, 2 to 3 cinnamon sticks, 1 bay leaf, 1/2 teaspoon cumin, 8 to 9 crushed black pepper)
8 cashew
2 to 3 tbsp melon seeds
2 tablespoon salt(as required)
1/2 tablespoon turmeric powder
1 tablespoon sugar
50 to 70 ml water
1 tablespoon dry fenugreek leaves
5 to 7 tablespoon butter/oil
1 teaspoon garam masala powder
2 to 3 tablespoon fresh cream for garnishing
some fresh coriander leaves
| | |
| --- | --- |
| Total time | 50 minutes |
| Servings | 5 to 6 |
How to make paneer lababdar?
Chop some onions, ginger and garlic. Chop some tomatoes. Chop some ginger into thin slices.
Take a pan add butter and heat it on high flame for 20 seconds. Add whole spices(mentioned above) and saute for 30 seconds on low flame.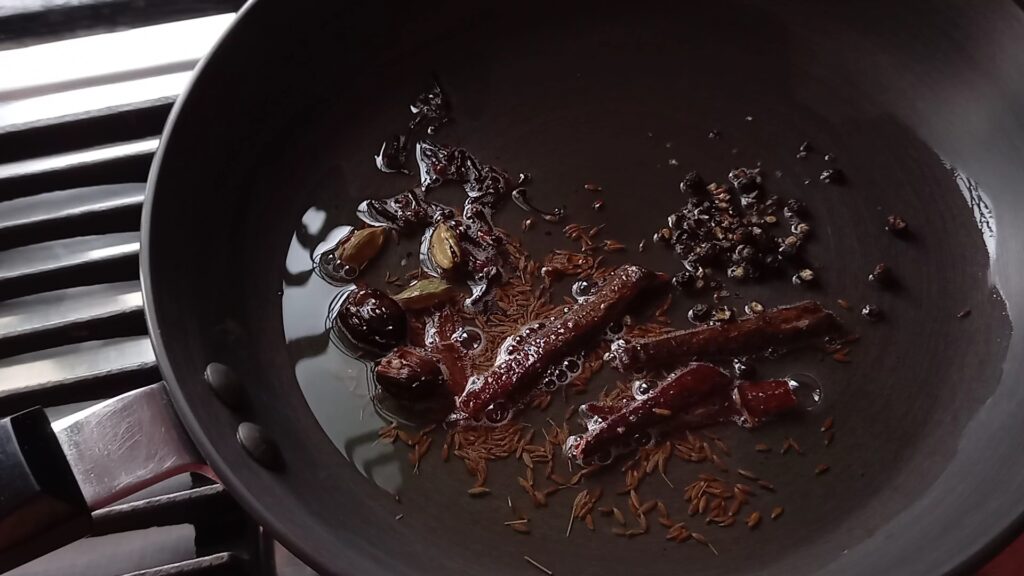 Add crushed cashews and chilies. Saute it for 20 seconds on low flame.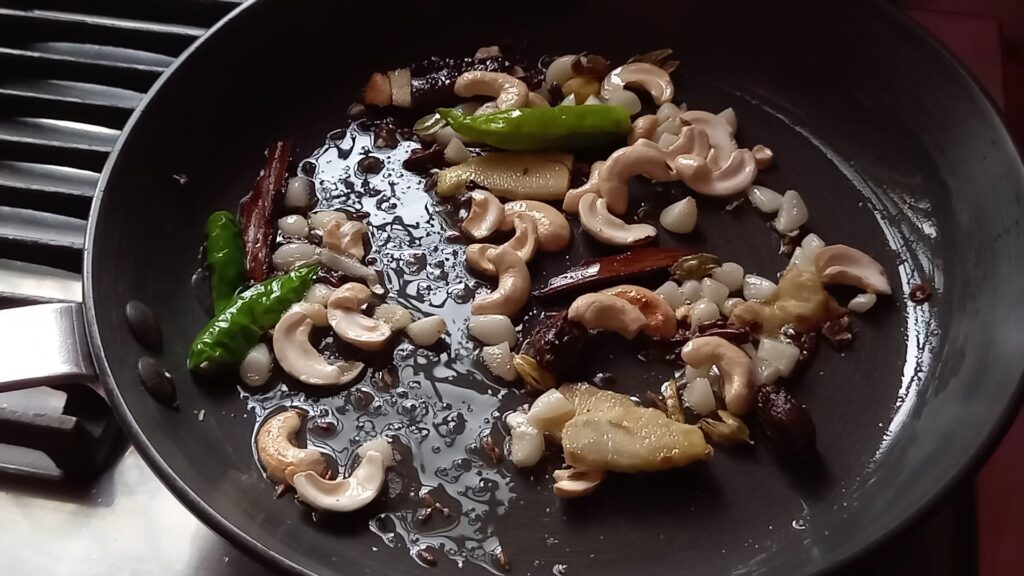 Then add chopped onions, ginger garlic, and melon seeds. Here we use melon seeds, which give a smooth and silky texture to the gravy. Saute for 3 minutes on high flame and cook on low flame for 5 minutes.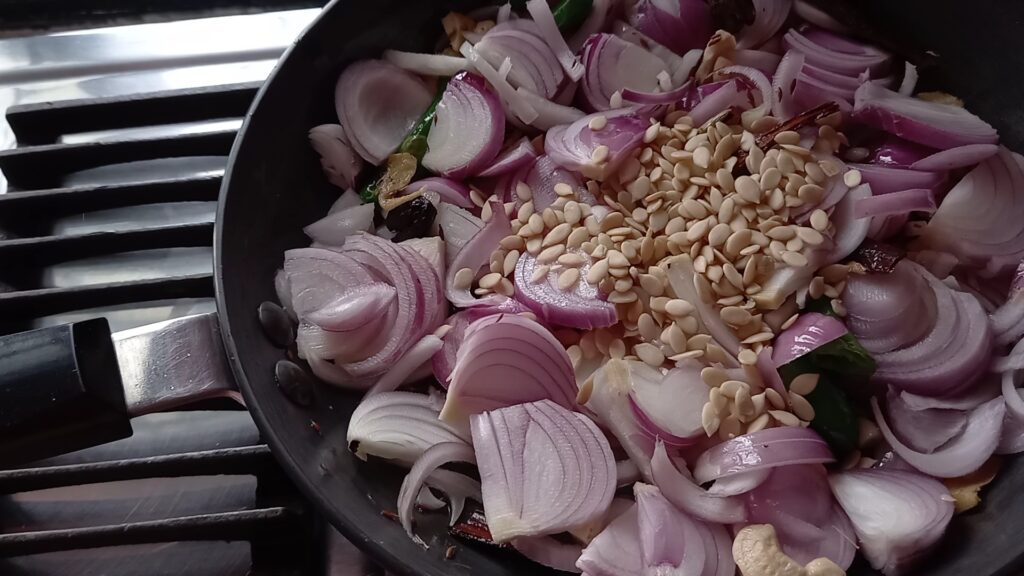 Add tomatoes, turmeric powder and 1 tbsp salt. Take some red and ripe tomatoes for nice color and sweet flavor. Cook on high flame for 3 minutes.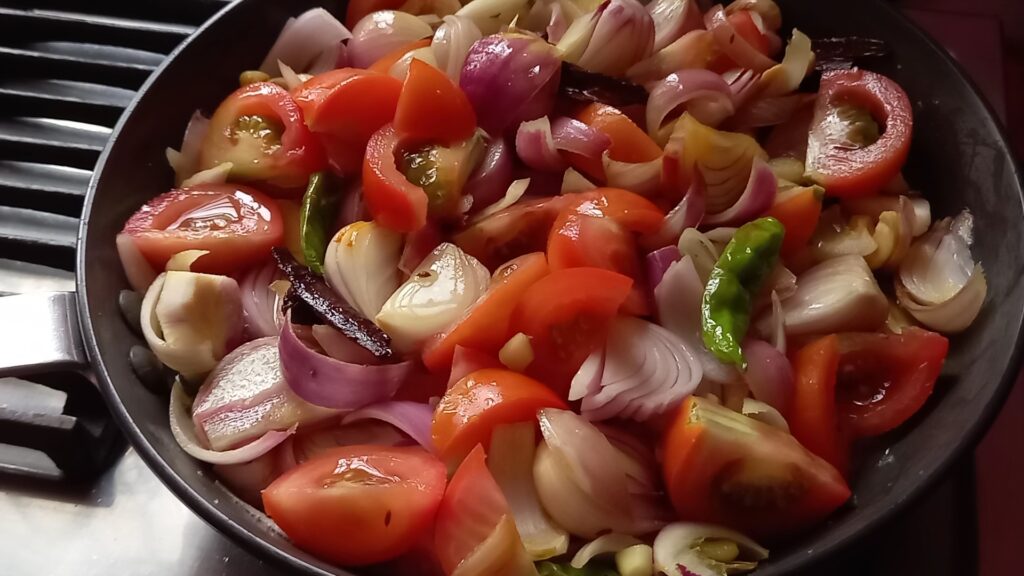 Then add water and cook for 10 minutes. Turn off the heat and set aside to cool down.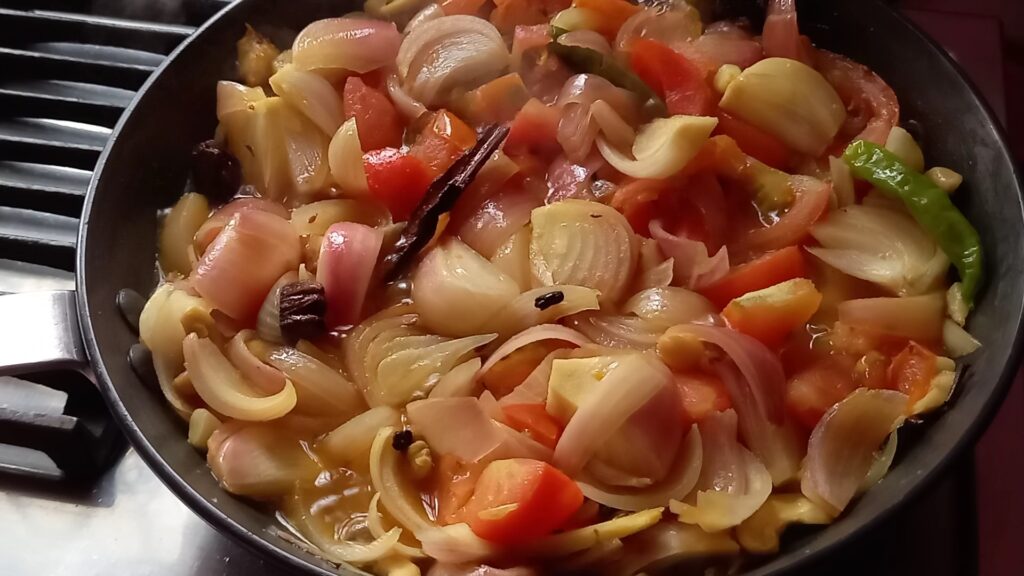 Then make a smooth puree of the mixture.
Now take a kadai or pan add butter. Heat it for 30 seconds. And saute ginger slices. It gives the texture and flavor to the gravy.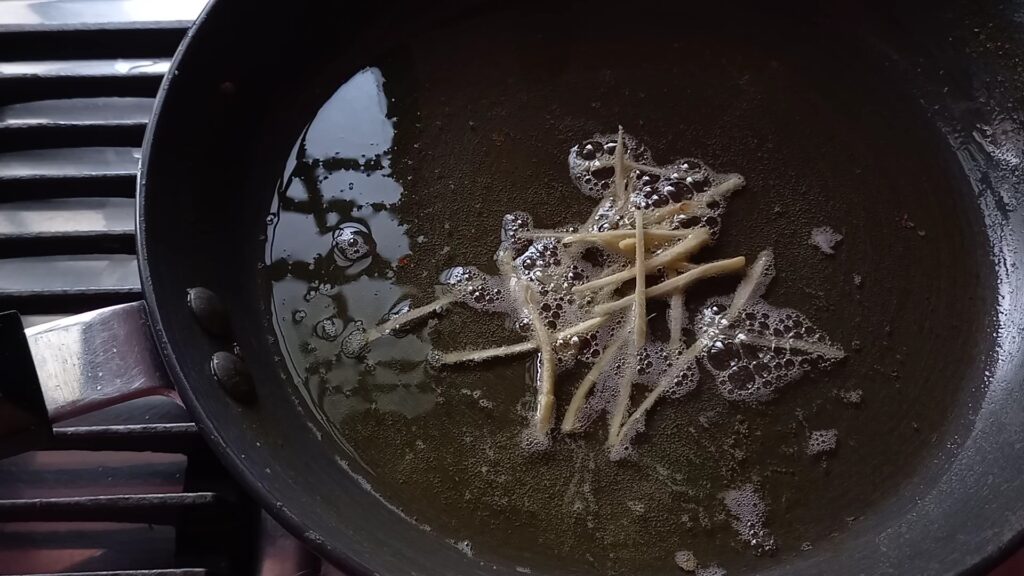 Now, add Kashmiri red chili powder. Make sure the flame is on low while adding chili powder.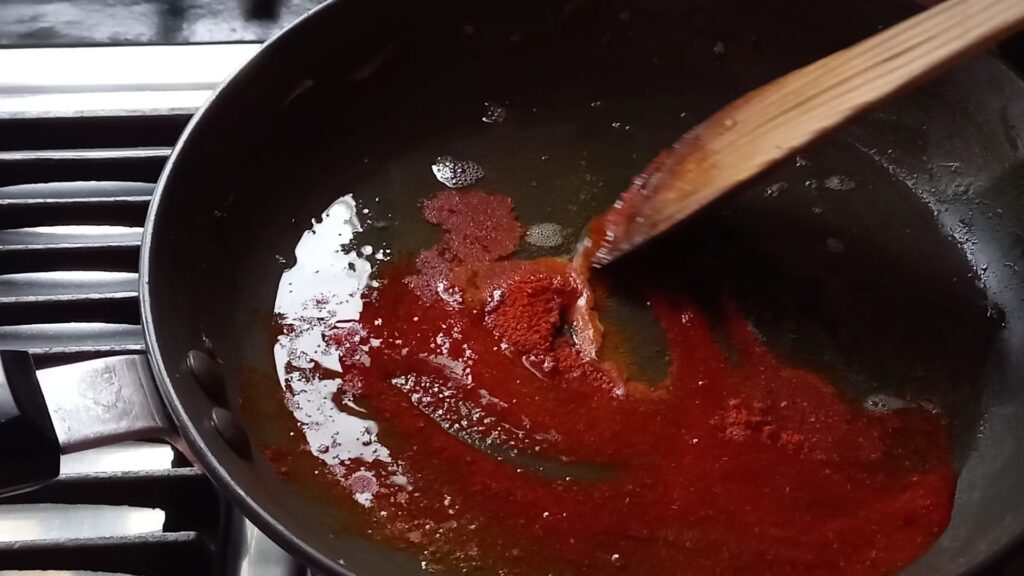 Then add the puree to it. And cook on low flame. If you want a restaurant-style hue then add orange food color. But it is totally optional. Because we used red chili powder too.
Add salt and cook for 15 minutes on medium to low flame. Stir it occasionally.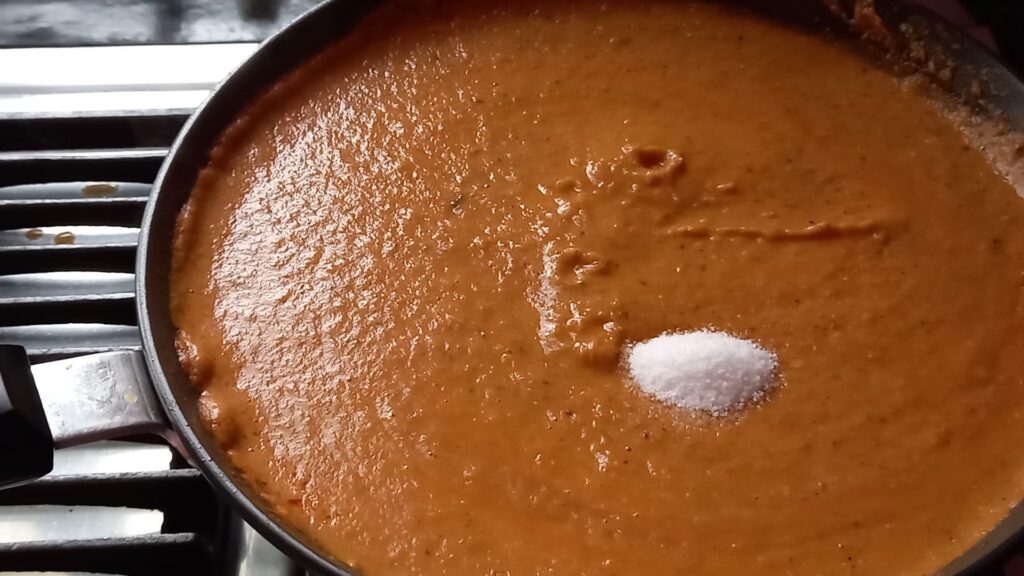 After 15 minutes of cooking, Add sugar. And cook it for 5 to 8 minutes on medium to high flame.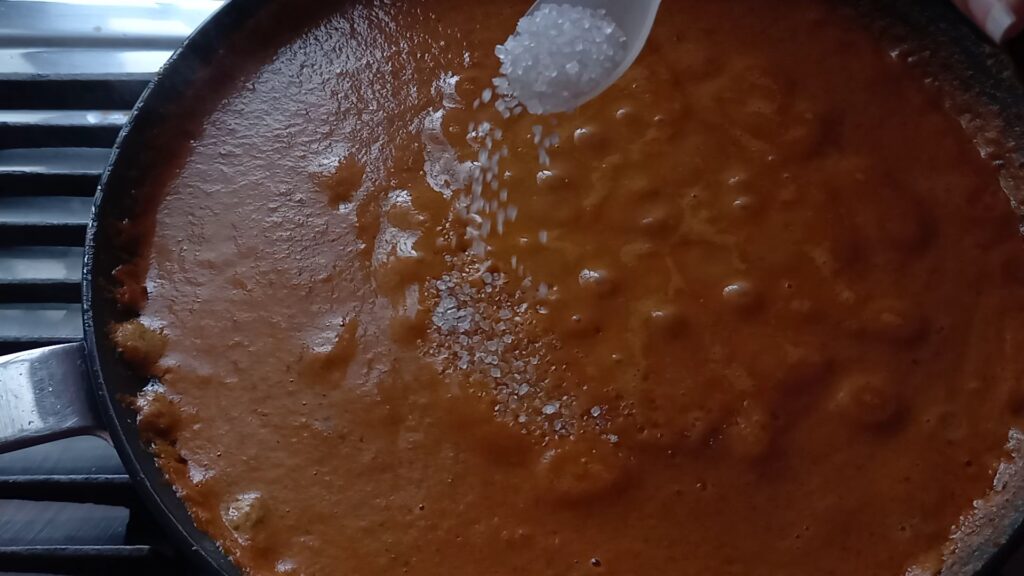 After that add dry fenugreek leaves and garam masala powder. It gives the restaurant-style flavor.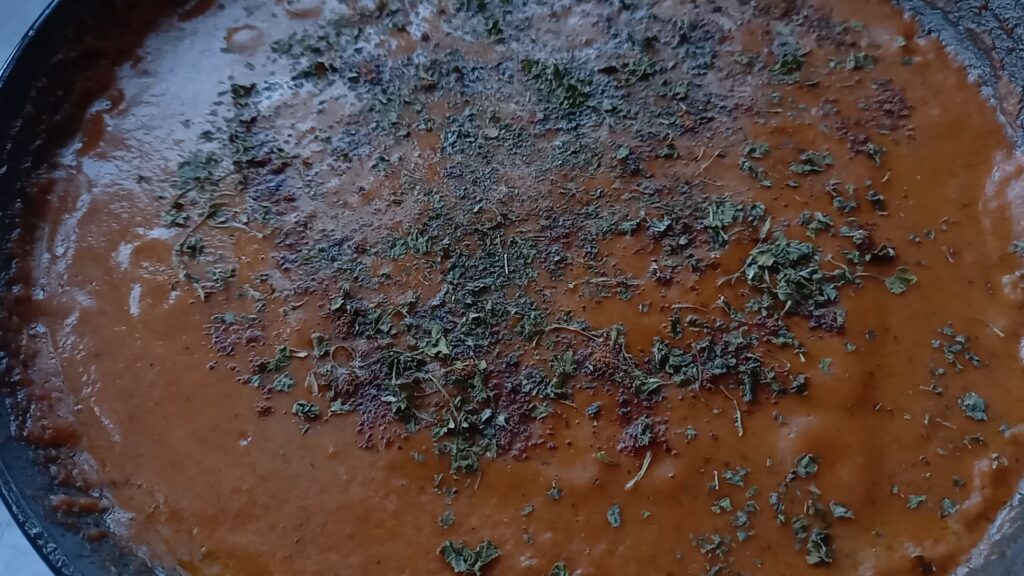 Now add 100 grams grated paneer into gravy.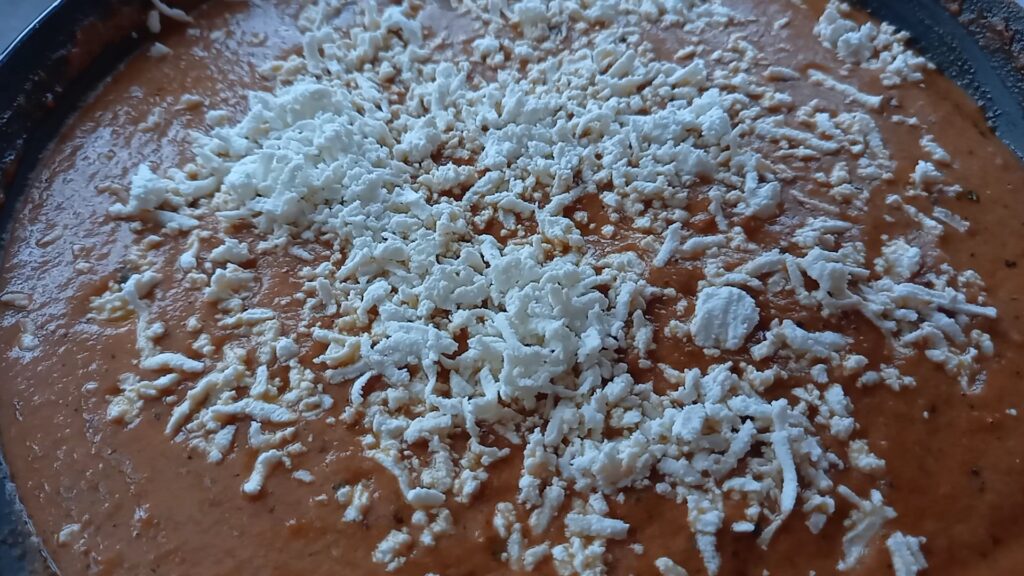 And some cubes of paneer. Stir well on high flame for 1 minute. Remove it from heat.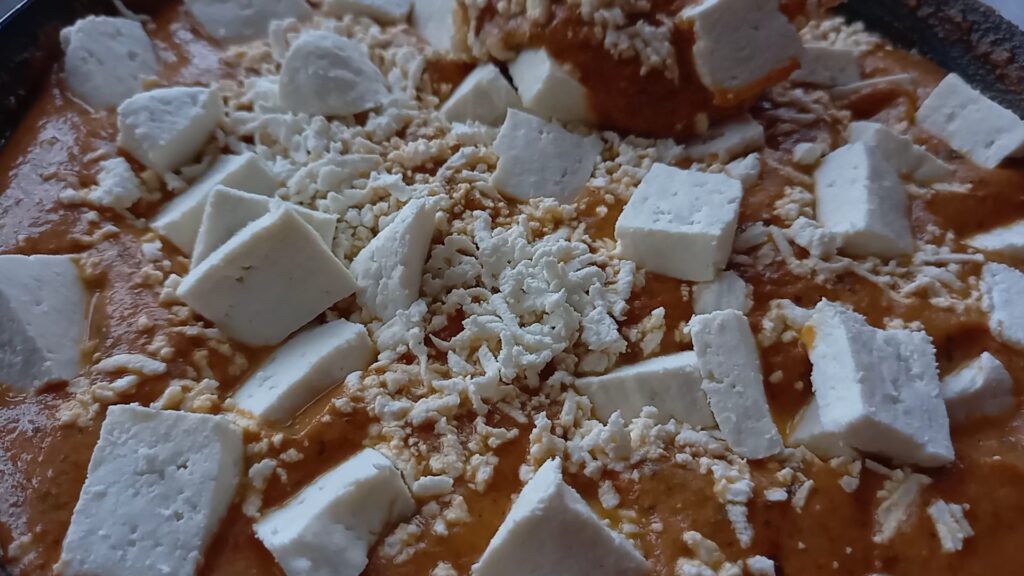 Garnish with some fresh cream and coriander leaves. Paneer lababdar is ready to serve.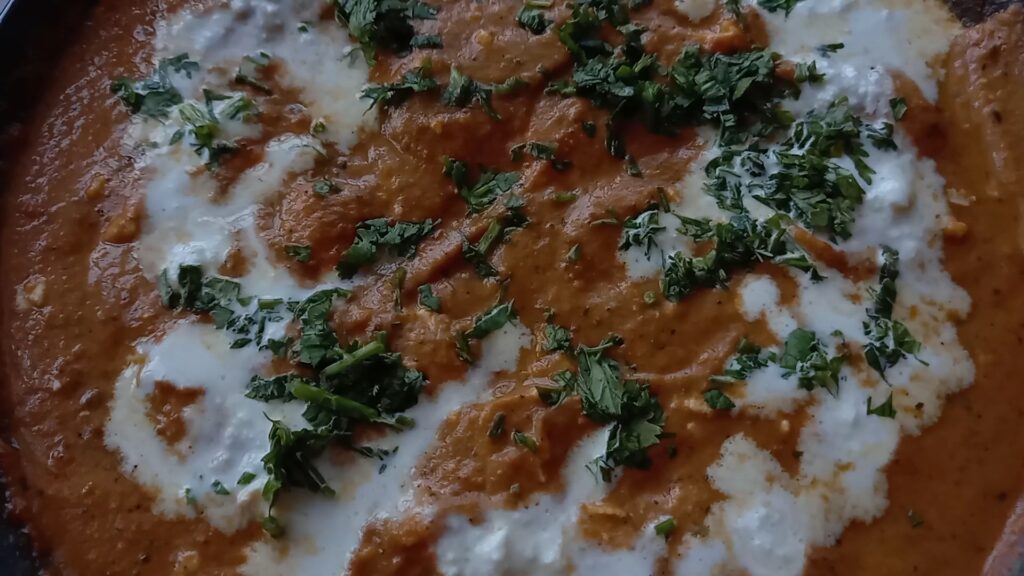 Storing suggestions
You can freeze it for further use. Or refrigerate it for 3 to 4 days. You can also make the gravy and freeze the gravy. When you want to eat take out some gravy, heat it, and add some fresh paneer. It goes well with Roti, butter naan, laccha paratha, or with jeera rice.