Homemade garlic knots | Garlic bread knots | Easy snack recipe | Learn how to make garlic knots with step-by-step photos and video. By following the steps, you can make these garlic knots soft and fluffy. These garlic knots are easy to make and you need just 5 to 6 ingredients and regular pizza dough. These knots are topped with garlic, herb, chili butter. In this post, I also shared the dough recipe with step-by-step photos. You can also watch the video for more convenience. You can serve them as a snack or tea time snack. It is also best for after-school snacks or night snacks as well.
Garlic Knots
These homemade garlic knots are the best. You can make them with homemade ough. You can also freeze the baked leftover knots for further use. The texture of the knot is soft, fluffy. It is golden brown and has a good punch of garlic and chili flavor.
SOME OTHER RECIPES…
INGREDIENTS
For dough
2 to 3 cups of refined flour
2 tbsp sugar
½ tbsp salt
3 tbsp oil
1 and a hald tbsp dry yeast( for activating yeast , 4 to5 tbsp luck warm milk, 1 tbsp sugar)
Water as required
Topping
2 tbsp butter
1 tbsp oil
1 and a half tbsp chopped garlic
1 tbsp chili powder
½ tbsp oregano
A pinch of salt
How to make garlic knots?
Take a bowl. Add luck warm milk. Add sugar and yeast. Mix well.
Leave it for 10 to 15 minutes. When it is activated, set it aside.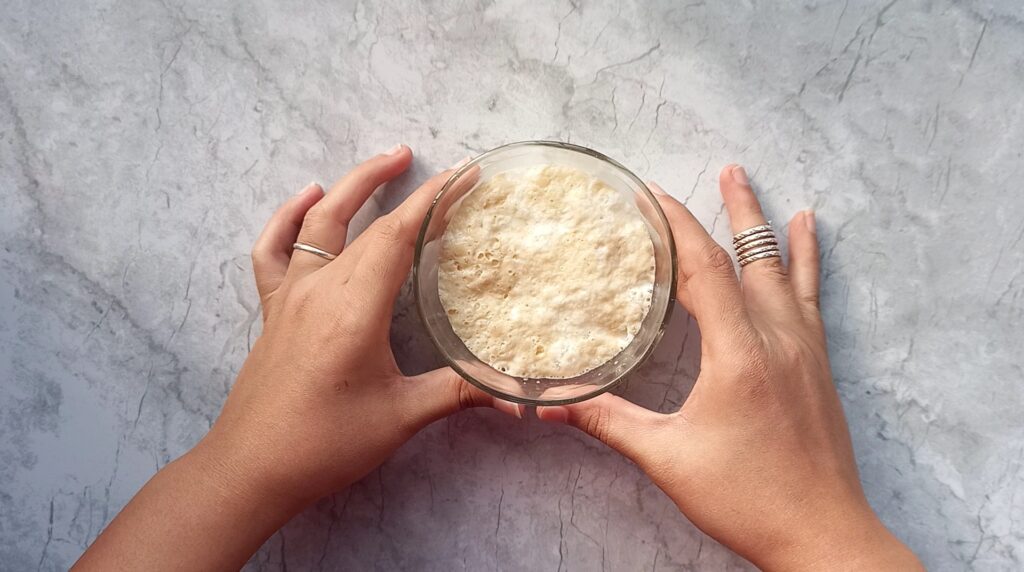 Take a bowl. add flour. Add sugar, salt. Add oil. Add activated yeast. Then mix well.
Add some water/milk and knead a soft dough. Knead the dough for 5 to 7 minutes. Then grease it with some oil and cover it.
Leave it for 1 to 2 hours.
Meanwhile, take a pan. Add butter. Add oil. And heat it for 2 minutes on low flame. Then add garlic.
Mix well and cook for 3 to 4 minutes on medium flame. Turn off the heat. Transfer it to a bowl. Add some chili powder and oregano. Mix well. Garlic butter is ready.
After 1 to 2 hours of proofing, punch it down to release the air. Knead it for 1 minute.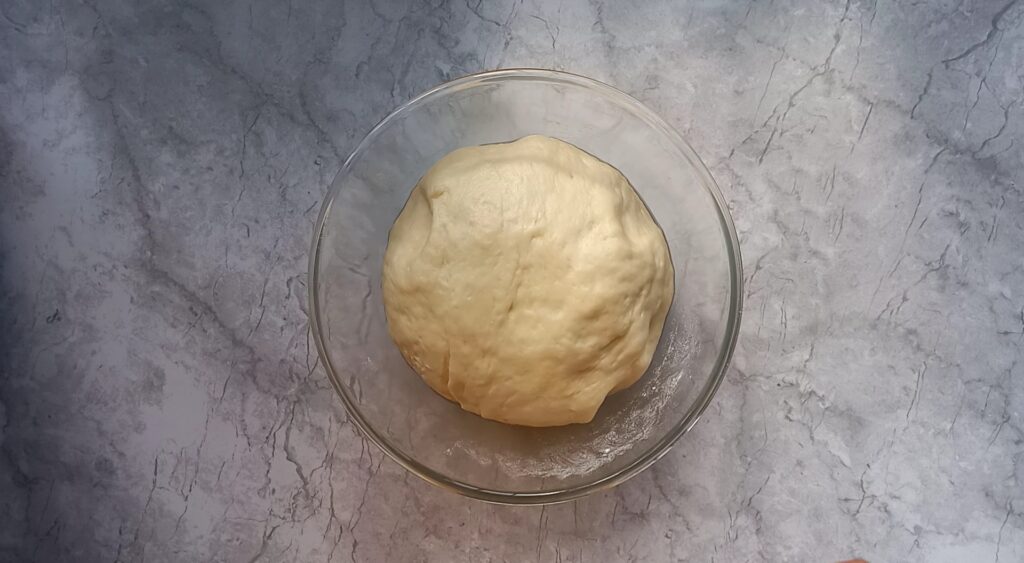 Now take some dough. Roll them into a small square/rectangle.
Cut them into medium size ropes.
Take a piece of dough. Add cheese slices. You can also skip them. Seal the cheese well. Roll it and make a knot. I think everyone knows that how to tie a knot. So you can make them like that. Or watch out for the video.
Make all of them like this.
Cover it and leave it for 15 to 20 minutes.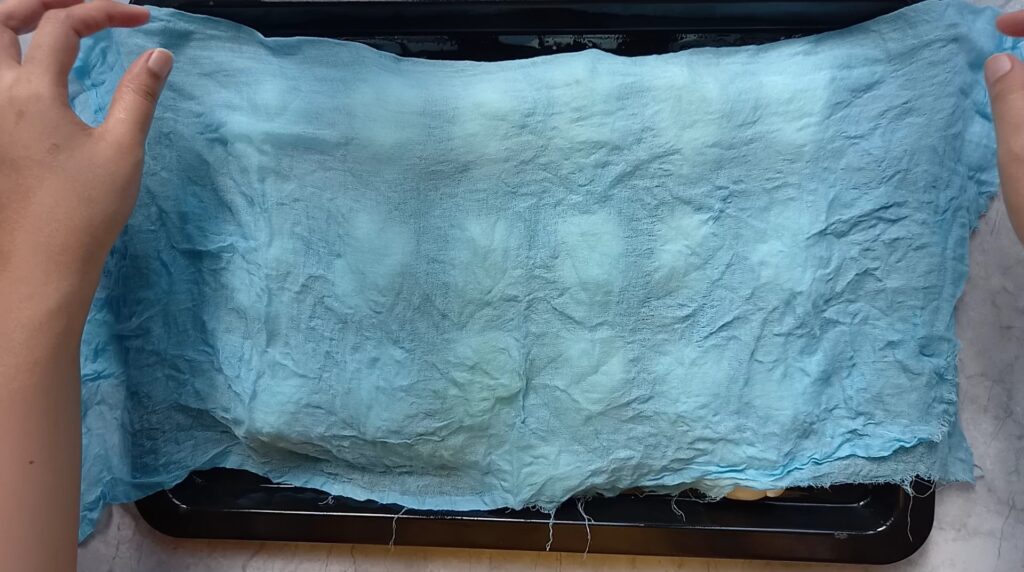 After 20 minutes.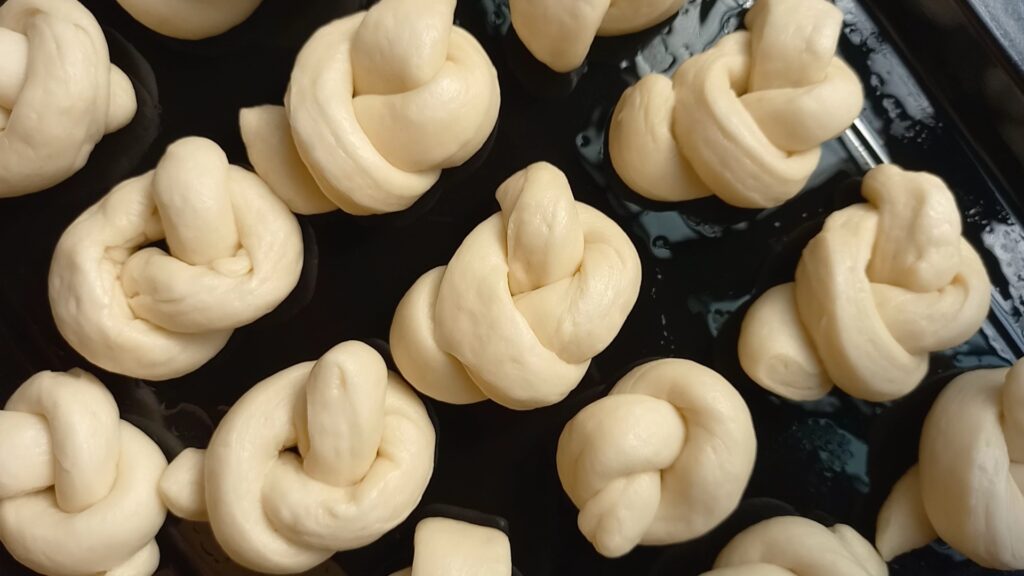 After that top the knots with some garlic butter.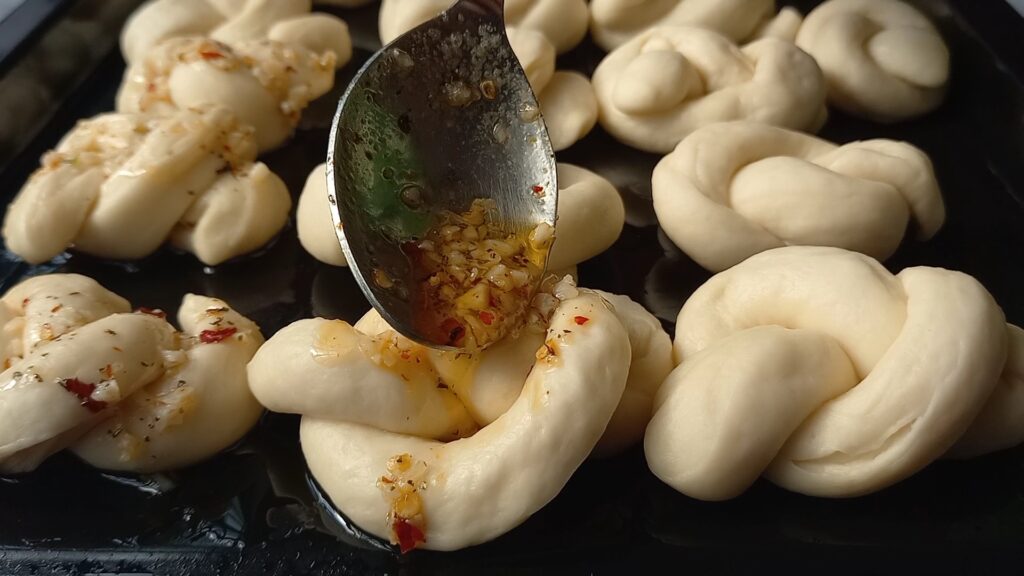 Coat them well with garlic butter.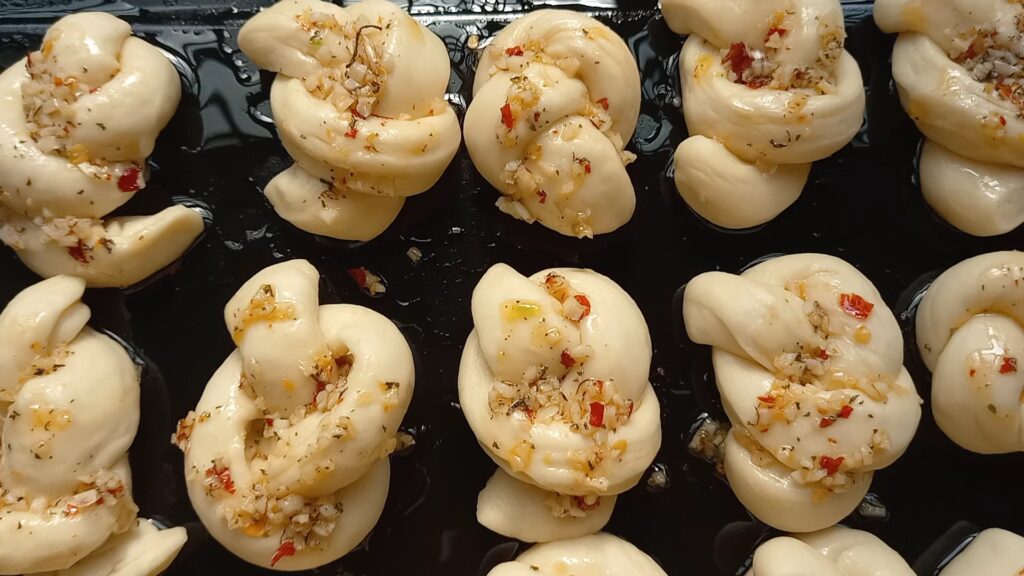 Bake them in a preheated oven for 12 to 14 minutes in a middle section at 180 degrees Celcius, then bake them for 3 o 4 minutes on the top section for golden brown texture.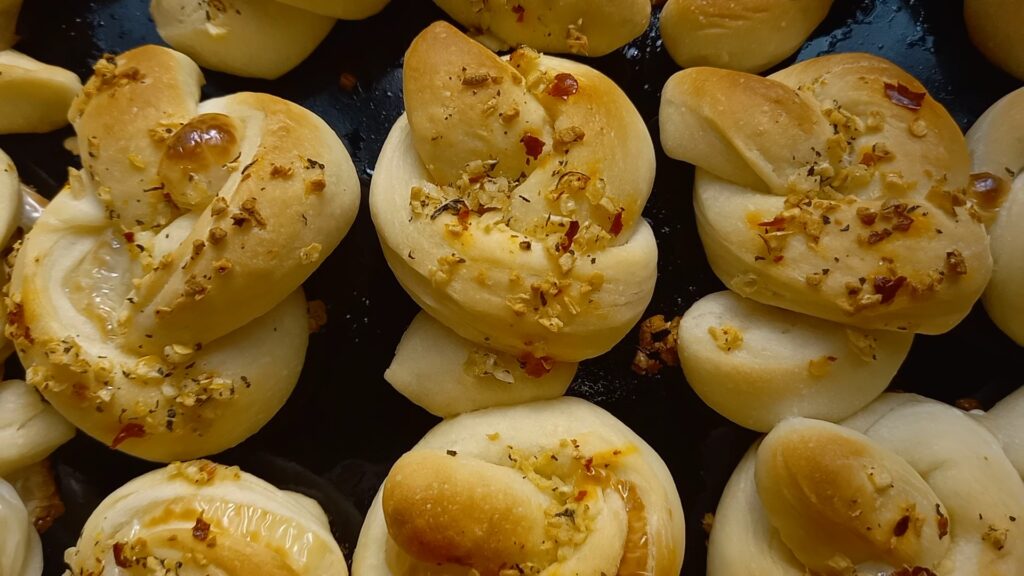 After that again brush some garlic butter and it's done. Garlic knots are easy to serve.