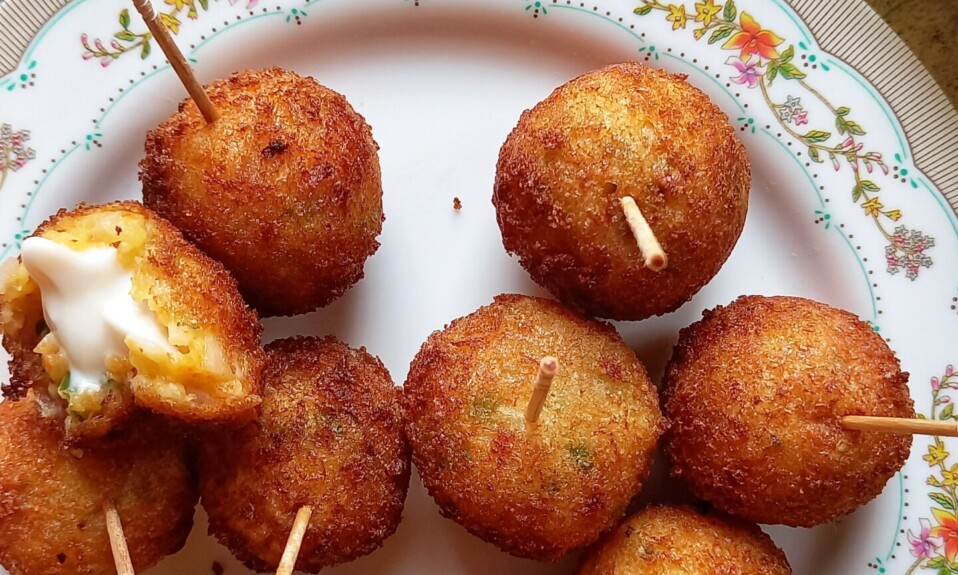 Vegetable lollipop recipe | Quick And Easy recipes | Learn how to make this simple and delicious snack recipe at home. This vegetable lollipop is a super quick and yummy snack recipe made with boiled potatoes, some vegetables, and the center is filled with creamy mayonnaise.
You can also bake these lollipops in the oven or air fry them. But here, I am using the normal frying method to fry these veg lollipops. This snack is also the best way to use different vegetables and give it to your kids.
You can prepare these balls and keep them in the fridge for 2 to 3 days. And whenever you want to eat or to serve your guests, just fry them and enjoy them.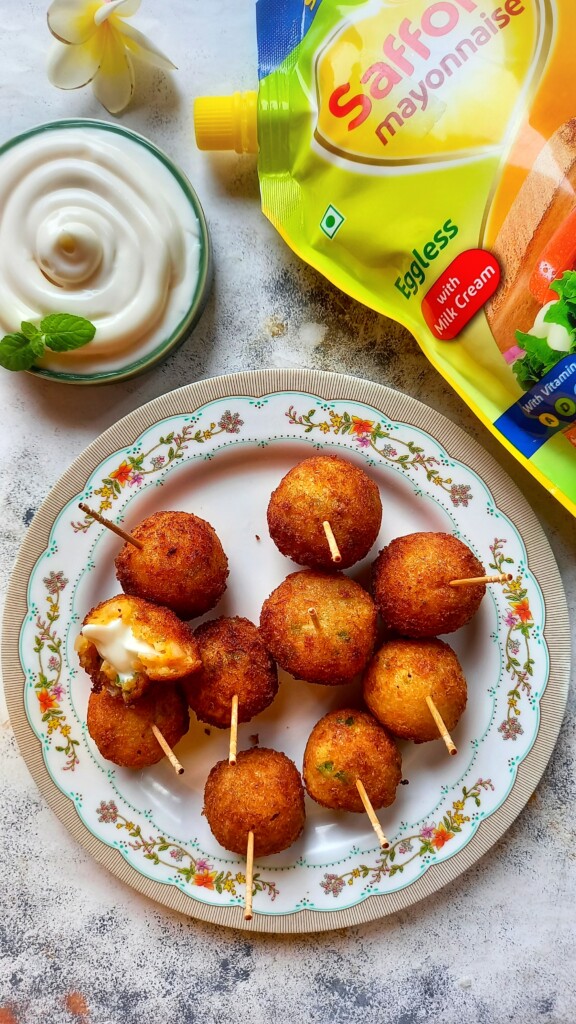 Snacks recipes
INGREDIENTS
4 to 5 medium sized boiled potatoes
3 to 4 tbsp bread crumbs
1 to 2 tsp salt
1 tsp red chilli powder
1 tbsp chopped garlic
3 to 4 tbsp chopped onions
4 to 5 tbsp chopped capsicum
2 to 3 chopped green chilies
4 to 5 tbsp mayonnaise
1 tsp oregano
3 to 4 tbsp corn starch/refined flour, some water to make a slurry
bread crumbs
oil for frying
Veg Lollipop sticks
Take some boiled and mashed potatoes. Add bread crumbs and salt as per your taste. Add red chili powder, garlic, onions, and capsicum. You can also add boiled cauliflower, peas, carrots, mushrooms, or paneer in this mixture. Add some mayonnaise and oregano. Mix it well.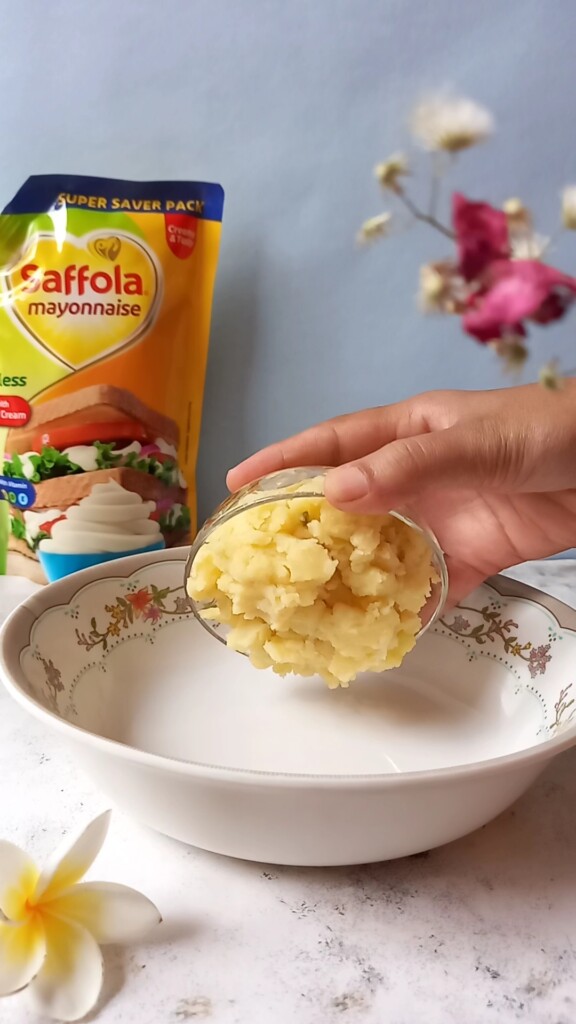 Now, take some mixture, make a hole in the center, and fill the gap with some mayonnaise. Seal it with some potato mixture. Make a round shape ball.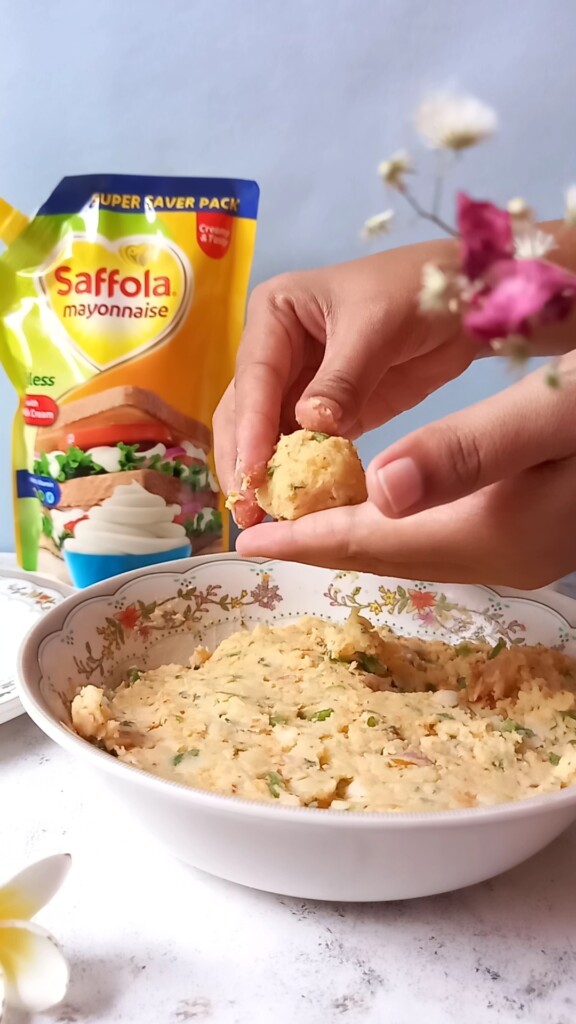 Then, take some refined flour and water. Mix well to make a slurry. Dip the balls into this slurry. Then coat it with some bread crumbs. Make all of them like this.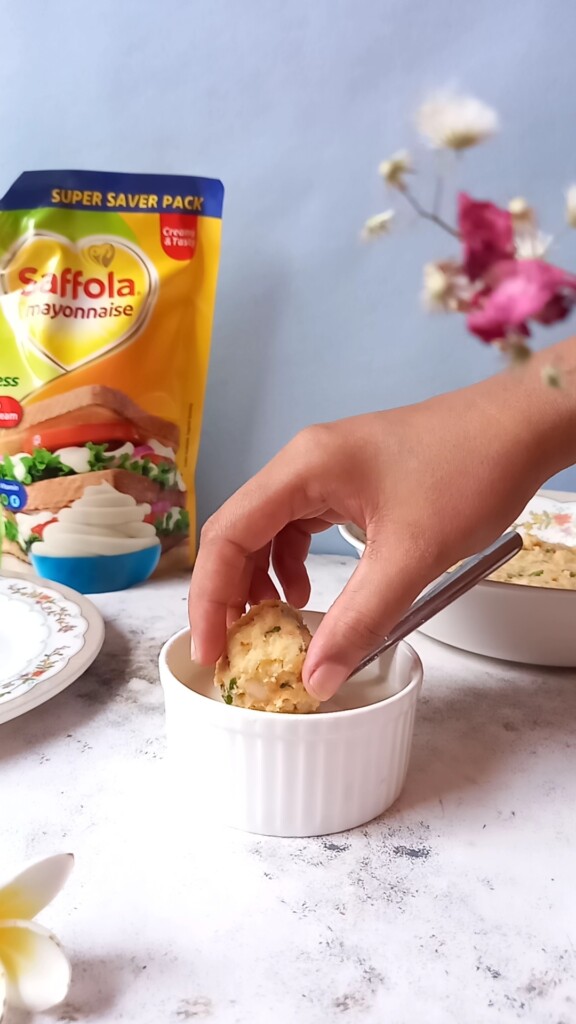 Now, fry them on high flame until it turns golden.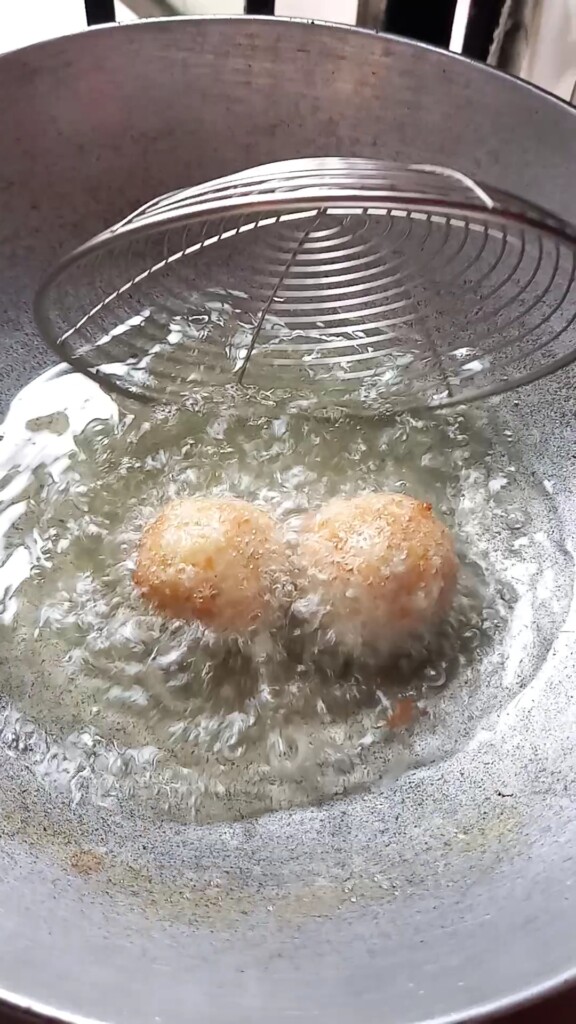 Insert a toothpick, and veg lollipops are ready to grab.