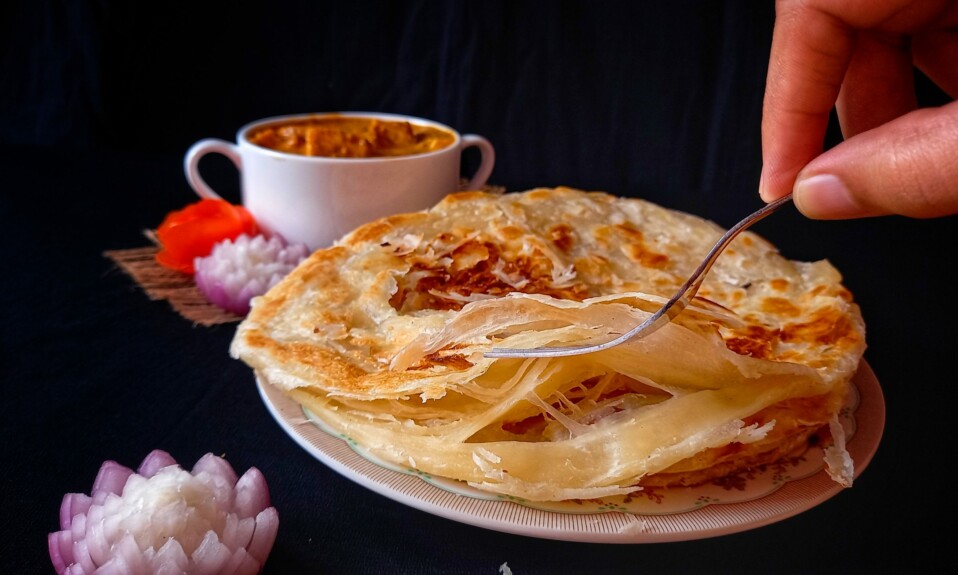 Malabar paratha | Kerala paratha recipe | Parotha Recipe | Learn how to make super flaky and layered paratha with step-by-step photos and video. Kerala paratha is one of the most popular south Indian paratha recipes made with refined flour(maida). Kerala paratha has a lot of flaky and crispy layers. It has multiple folded and twisted layers and it tastes delicious with kurma or Indian curries. You can make these parathas for breakfast, lunch, or dinner. Serve these parathas with veg or non-veg curries.
Kerala Paratha
In Indian cuisine, you get a lot of different flatbread recipes that are made with refined flour or wheat flour. But the most common flatbread, that we eat regularly is chapatti. And these flatbreads like paratha, ann, butter naan, laccha parathas are basically made on any special occasion. Malabar paratha is also known as Kerala paratha. It is very easy to make and you can serve this with delicious curries. So you can check my curries recipe as well to pair up with these flaky parathas.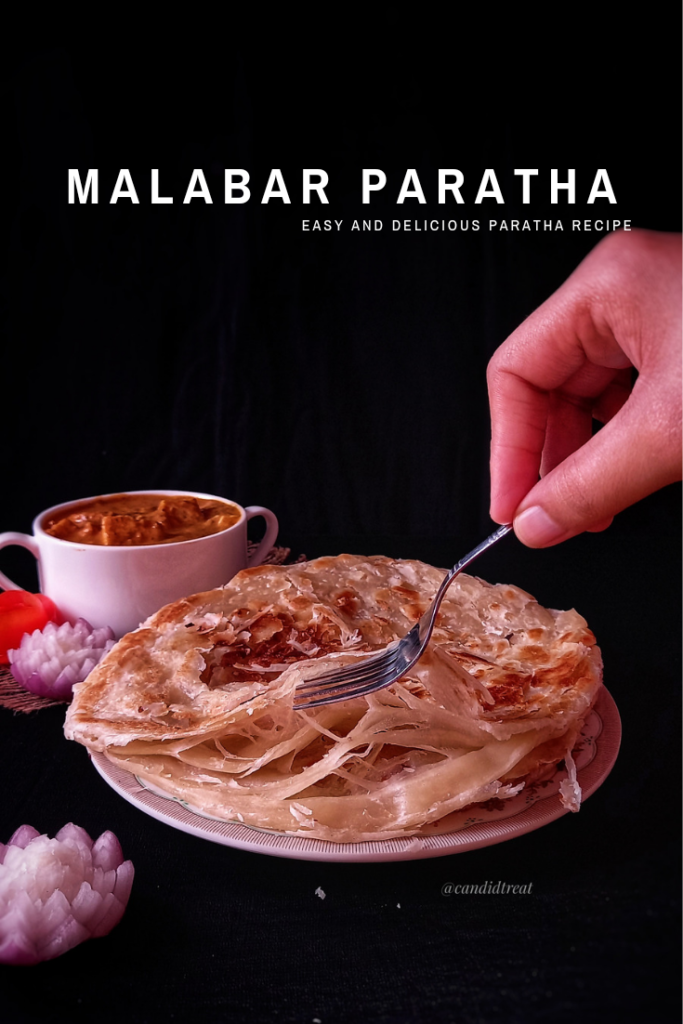 Furthermore, I would like to conclude by adding some tips. You can also make these parathas with wheat flour to make them healthier. If you want a healthy version of this. Secondly, once the paratha is cooked, immediately crush them to open up the layers.
INGREDIENTS
3 cups of refined flour
1 tsp salt
½ tsp baking powder
2 tbsp powdered sugar
2 to 3 tbsp oil
Some water as required
Ghee for toasting
How to make malabar paratha?
Take a bowl. Add some flour. Add salt, sugar, baking powder, and oil. Mix well.
Then add water and knead a sticky dough.
After that, pour some oil on the surface. And again knead the dough for 10 to 15 minutes. First, wash your hands and take some oil then knead it again.
After that, grease the dough with some oil and leave it for 25 to 30 minutes.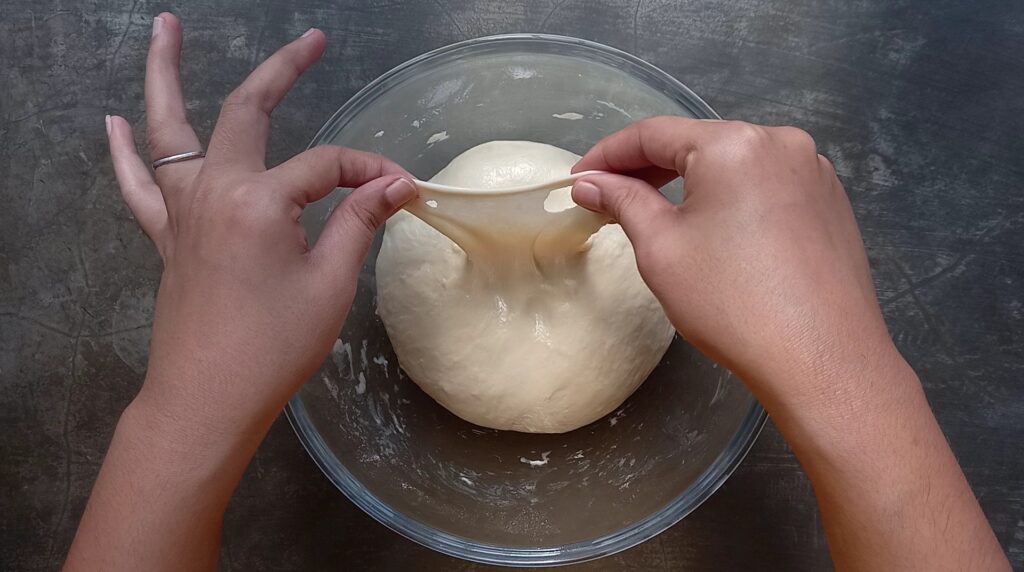 Then grease the surface with some oil. Divide the dough into equal pieces. Take a piece of dough.
Spread them and add some oil. Roll it a bit with a rolling pin. Then spread the paratha from the sides and spread it as thin as possible.
After that add some ghee and roll it out as shown in the picture.
Now make a knot from the rolled dough. Again leave it for 10 to 15 minutes. Make all of them like this.
Then, roll the paratha.
Take a Tava. Heat it for 1 minute on a high flame. Place the paratha and toast them on medium to high flame. Toast them from both sides.
Then add some ghee over it and cook them from both sides until it turns crisp and golden.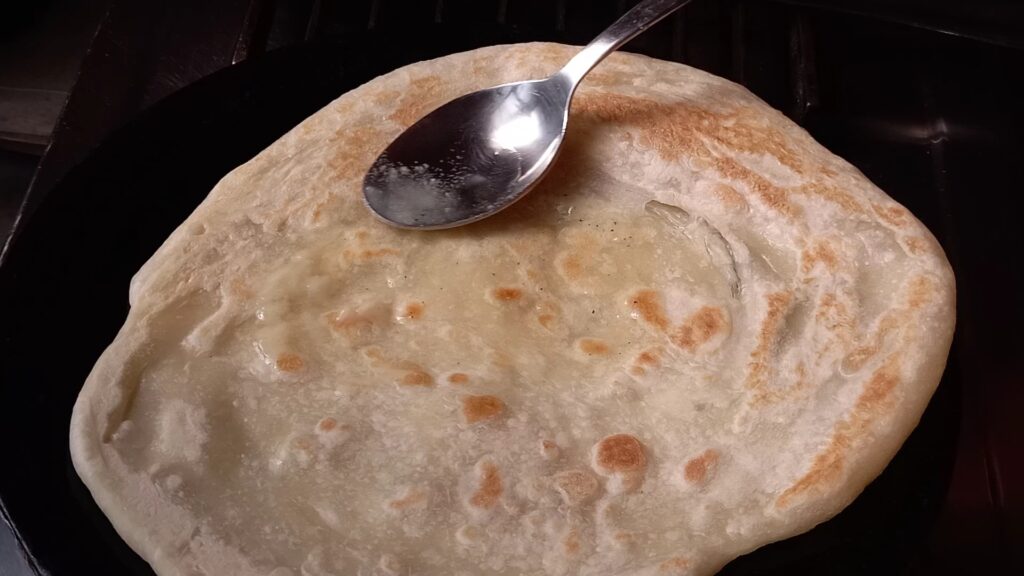 Make all of them like this.
After that immediately crushes the paratha a bit to open up the layers.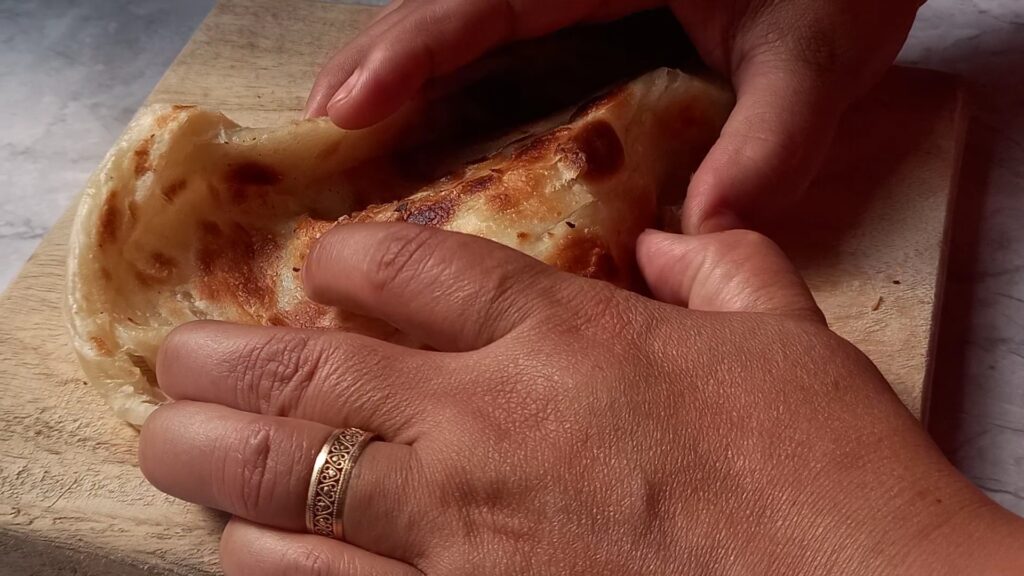 Malabar paratha is ready to serve.