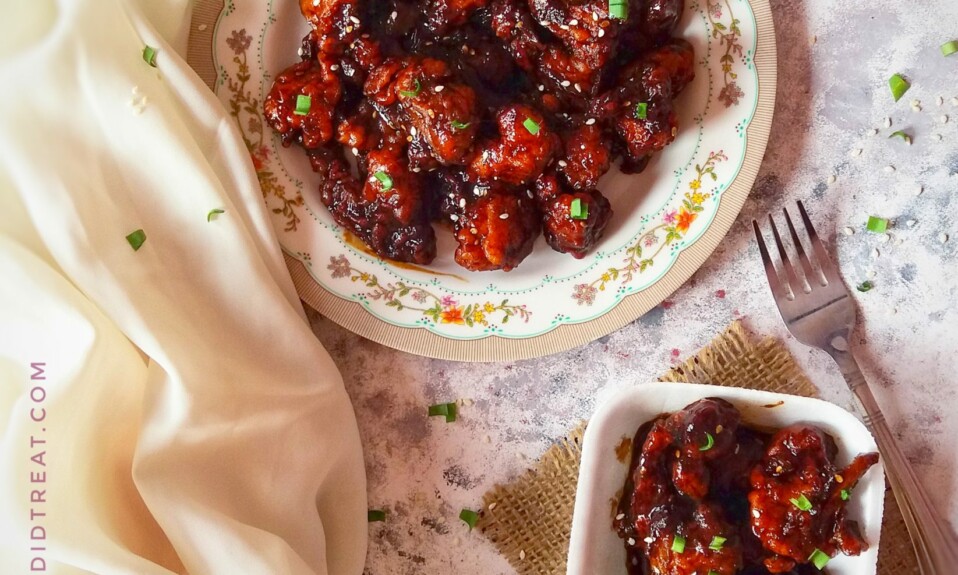 Sticky sesame cauliflower is a perfect recipe for a starter. The sauce is made with honey which gives the stickiness to the sauce and roasted sesame seeds give the nutty flavour. It is the best vegan option for any party stater that is loved by all. Sticky sesame cauliflower is served warm and also paired well with rice or roti. I know this is a starter dish but I love to eat this with some warm Jeera Rice or with Naan. If you love the combination of Indo-Chinese then you will love this recipe.
What is sticky sesame cauliflower?
Sticky sesame cauliflower is a pure vegan and delicious recipe. In this Recipe, cauliflower florets are coated in light flour batter and deep-fried. Then coated in sticky honey chili sauce. When you need some sweet, spicy, tangy, and sticky sauce then this is the perfect balance and combination of flavor.
Cauliflower is a trending vegetable in winter's and I love this vegetable. It is one of the most versatile vegetables and healthy food. So if you are a fan of sticky chicken, you are going to love this too. It is a much lighter and perfect for vegans yet full of flavours.
Ingredients and substitutes for sticky sesame cauliflower
Cauliflower: Use fresh cauliflower and cut into small pieces. Neither big florets nor small florets. You can bake them or fry them.
The batter for florets: Here we use refined flour, cornflour, salt, red chilli powder and some baking soda. Baking soda helps to lighten up the batter. You can also use rice flour if you want to make it gluten-free.
For the sticky sauce: Use soya sauce, chili sauce, tomato ketchup, vinegar, ginger and garlic, honey, and some toasted sesame seeds. You can also replace honey with sugar or brown sugar.
Spring onions : Garnish with some spring onions for the freshness.
Some other recipes…
INGREDIENTS
Batter for cauliflower
1 cauliflower
4 to 5 tablespoon refined flour
3 tablespoon corn flour
1/2 tablespoon salt
1/2 tablespoon red chilli powder
1 teaspoon baking powder
Water (as required)
Ingredients for sticky sauce
45 ml dark soya
15 ml vinegar
30 ml tomato ketchup
30 ml red chili paste
30 ml honey
1 tablespoon ginger, garlic
Oil for frying
1 tablespoon toasted sesame seeds
1 tablespoon corn flour
Some spring onion for garnishing
How to fry cauliflower florets?
Take a whole cauliflower and cut into pieces. Wash them properly.
Take a bowl, add refined flour.
Add corn flour.
Add salt. You can also add bit of salt in sauce to adjust the flavor.
Add red chilli powder.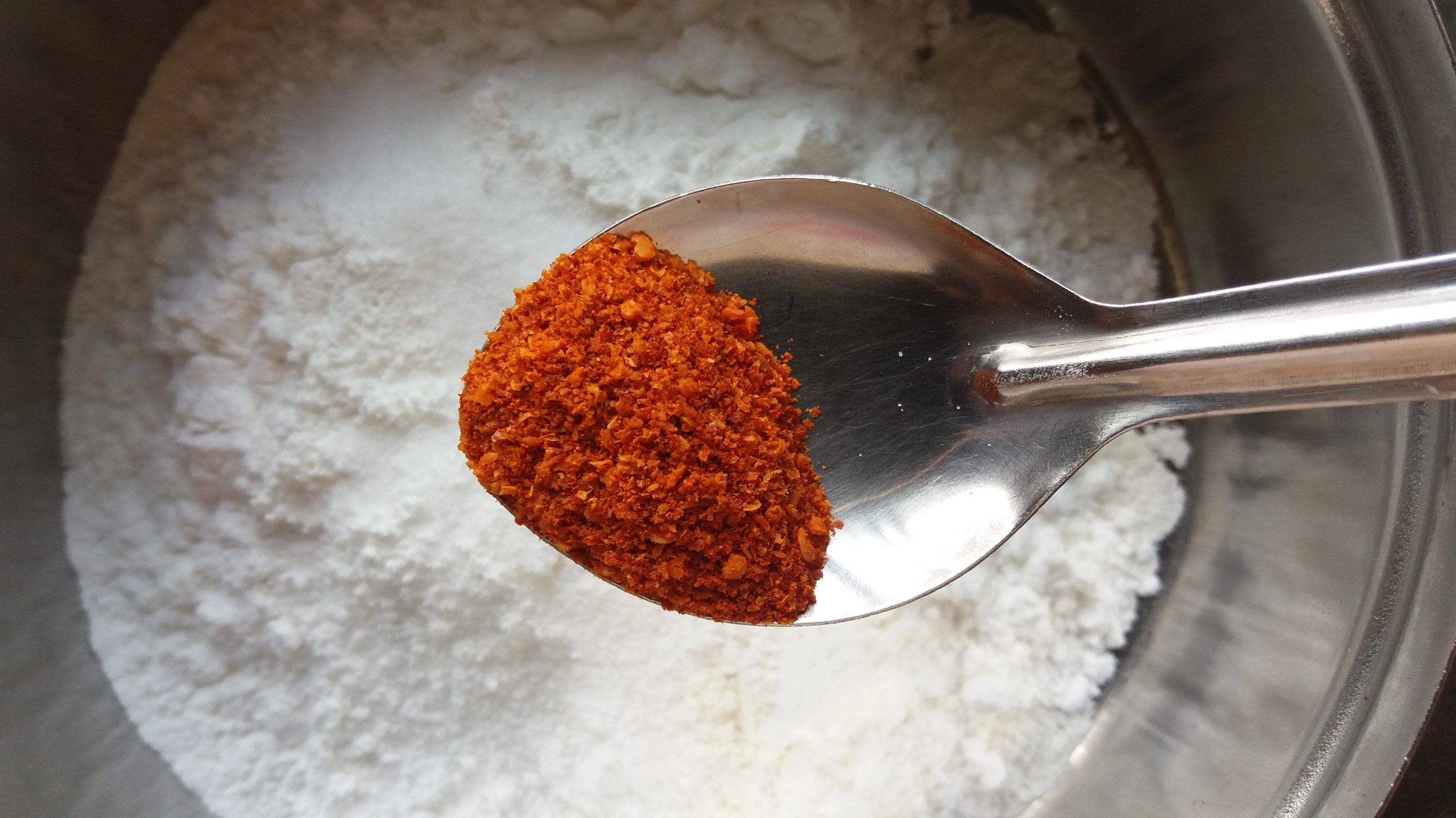 Add baking powder to lighten up the batter.
Add water. You can also add little bit Orange food color.
Make a lump-free batter and do not add too much water. We want the batter in holding consistency.
Take a floret and deep it into Batter, if it holds then batter is perfect. Or if it is runny then add more flour to maintain the consistency.
Then take a pan heat some oil for 2 minutes on medium flame. Then add deeped florets into oil and fry them on low flame for 4 to 5 minutes. Until it cooks completely.
You can also bake it in oven for 20 minutes.
Drain excess oil and remove fried florets with the help of slotted spatula.
Fry all cauliflower florets. Set aside.
How to make sticky sauce for cauliflower?
Take a bowl add soy sauce.
Then add vinegar.
Add red chilli paste.
Add tomato ketchup.
Add honey and mix well.
Take a pan add oil and heat it up for 30 seconds. Add crushed ginger and garlic . Saute for 10 seconds on low flame.
Then pour the sauce mixture and cook on low flame for 4 minutes.
After 4 minutes cook the sauce on high flame for 3 minutes.
Meanwhile dry roast some sesame seeds for 1 minute on low flame or it turns into light gloden.
Take another bowl add corn flour and some water. Make a slary.
Add into sauce mixture. Mix well and cook for 3 minutes on medium flame.
When sauce looks little bit thick then turn of the heat.
Add sesame seeds and mix well.
While serving toss your fried cauliflower with some sticky sauce and serve it warm.
Do not mix all together because sauce is absorbed by cauliflower and it becomes soggy. Garnish with some chopped spring onions.