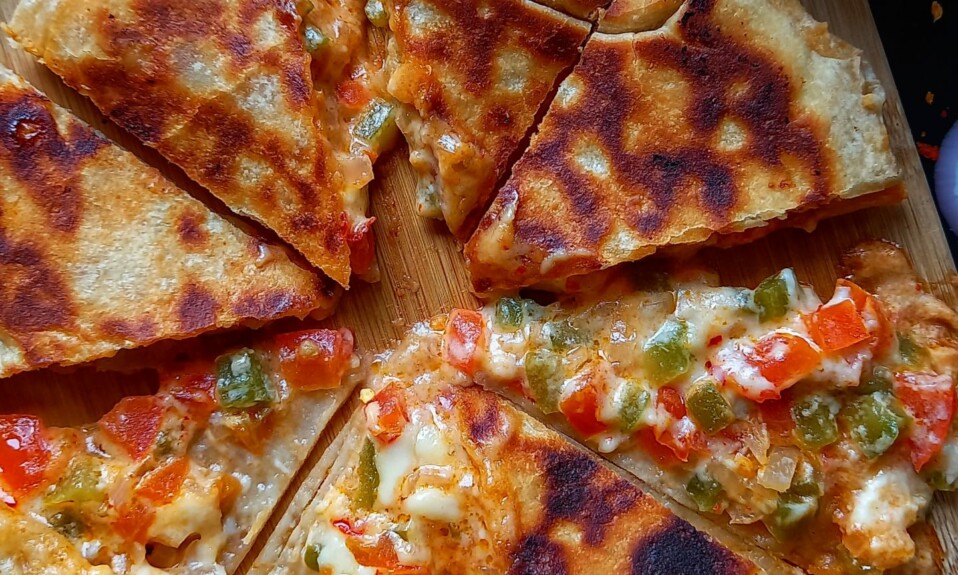 Pizza Paratha Recipe | Maggie Paratha Recipe | Learn how to make pizza and Maggie paratha recipe with step-by-step photos and video recipe. This paratha recipe is very simple to make and it tastes yum. You can make these parathas for breakfast or snacks. Even you can make this for tiffin boxes. Pizza Paratha is stuffed with a lot of Pizza toppings and cheese. You can add your favorite ingredients to this pizza paratha.
Or in Maggi paratha, add some spicy and creamy Maggie stuffing. For this recipe, you need only 5 to 10 minutes.
Some other recipes from this blog…
INGREDIENTS
Some roti dough for making parathas
3 to 4 tbsp tomato sauce
2 to 3 tbsp chili sauce
3 to 4 tbsp chopped capsicum
2 to 3 tbsp chopped tomatoes
2 to 3 tbsp chopped onions
Grated cheese
Red chili flacks
Oregano
Butter 1 to 2 tbsp
For Maggie Paratha
Boiled Maggie 1 packet
2 tbsp pizza sauce
2 tbsp chopped capsicum
2 tbsp chopped tomatoes
2 tbsp chopped onions
Red chili flack
Maggie masala powder
2 tbsp mayonnaise
2 tbsp butter
How to make pizza paratha?
First, take a bowl. Add tomato and chili sauce. Mix well. Quick pizza sauce is ready to use.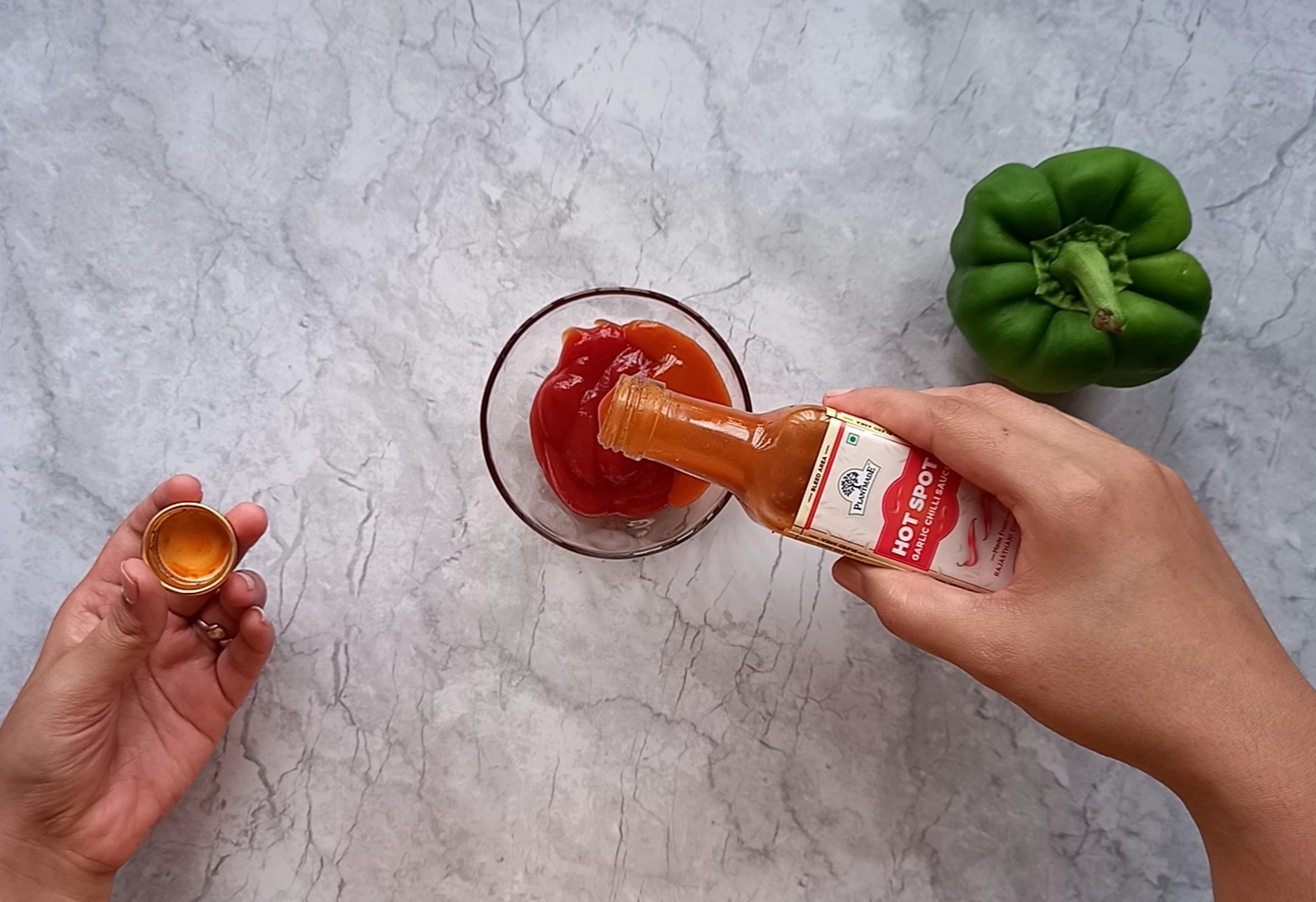 Now take some wheat flour roti dough. Make a large roti. Prepare other rotis as well.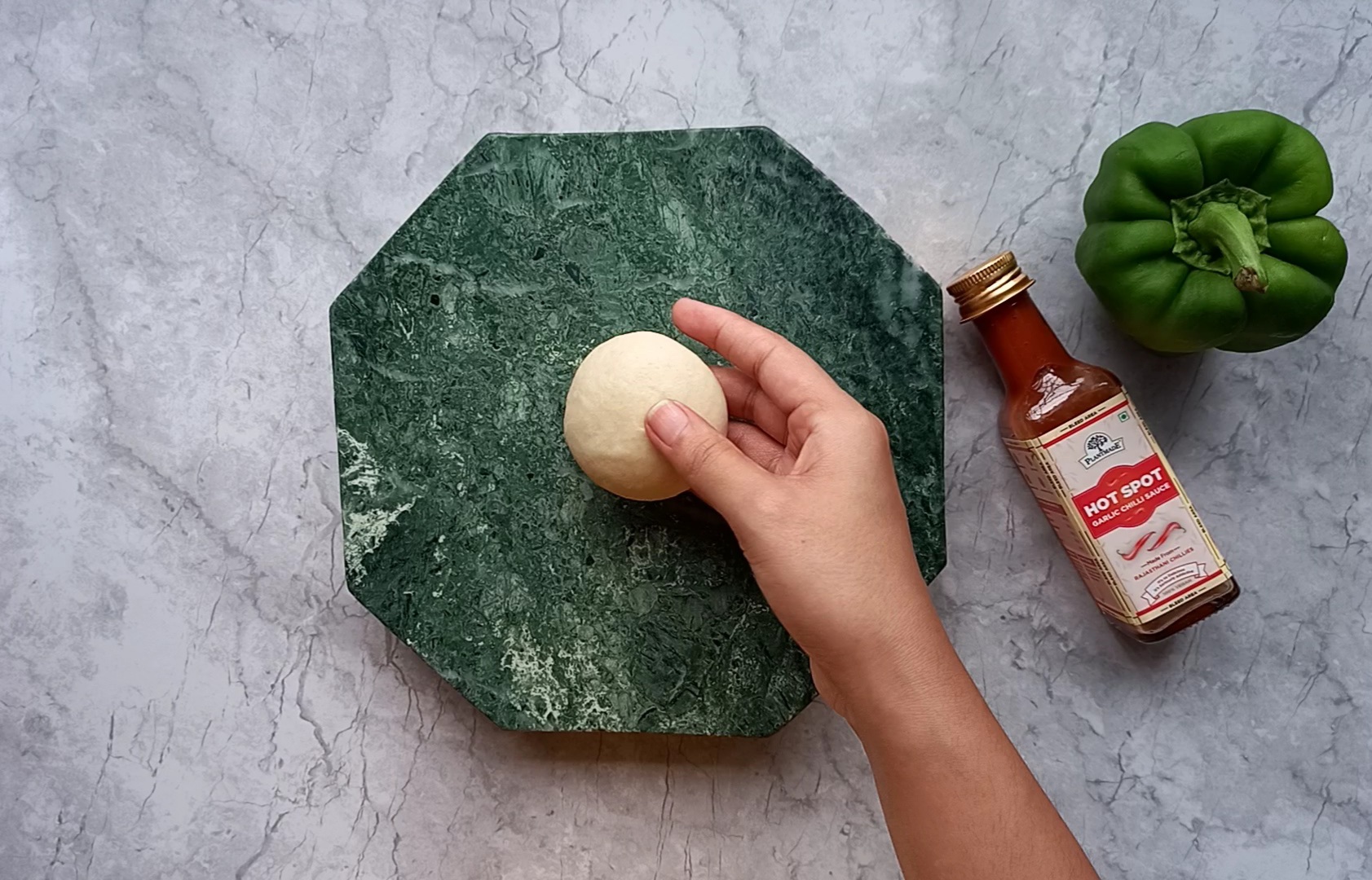 Now take a roti. Add pizza sauce. Add pizza stuffing.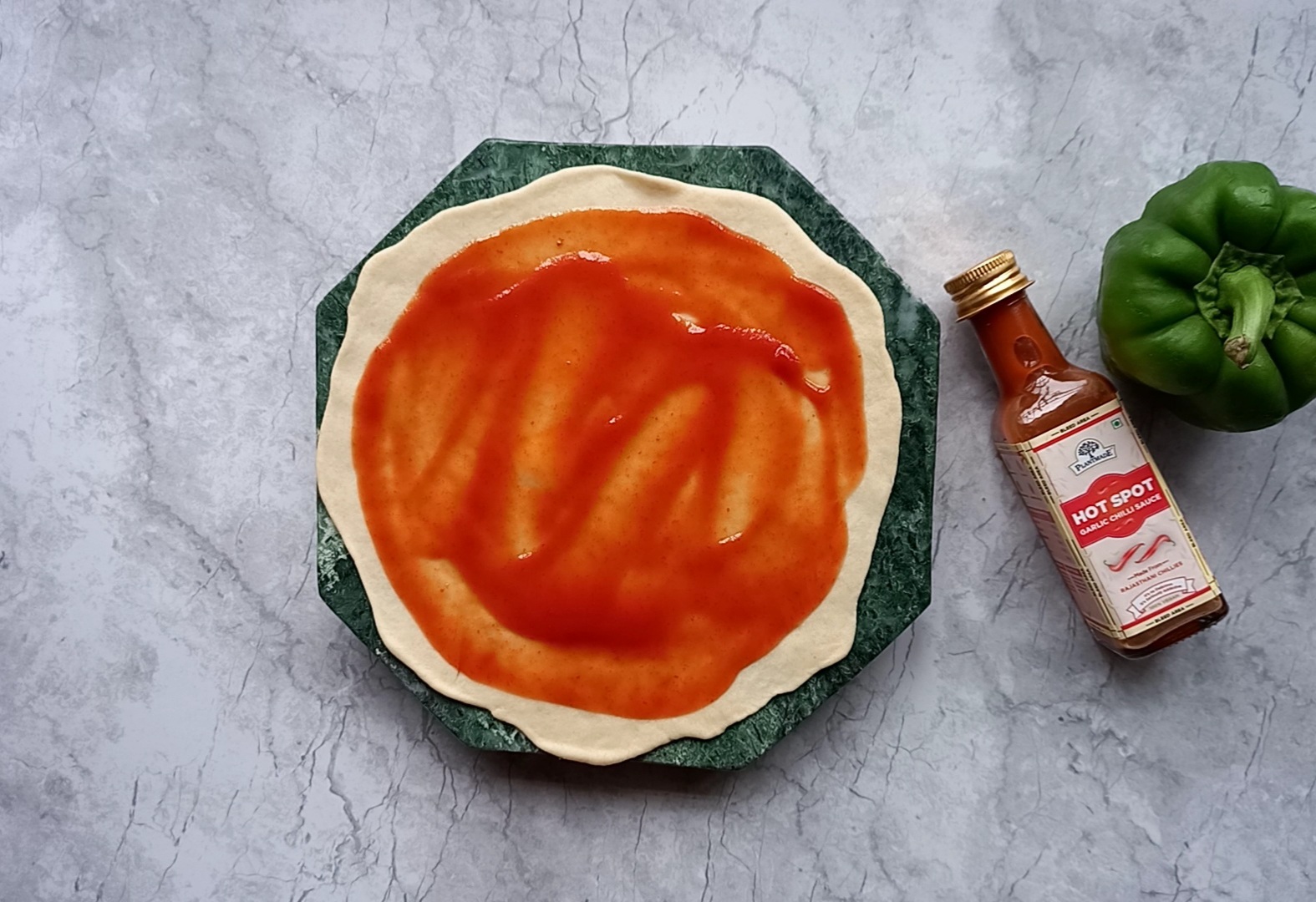 Add cheese. Sprinkle some chili flacks.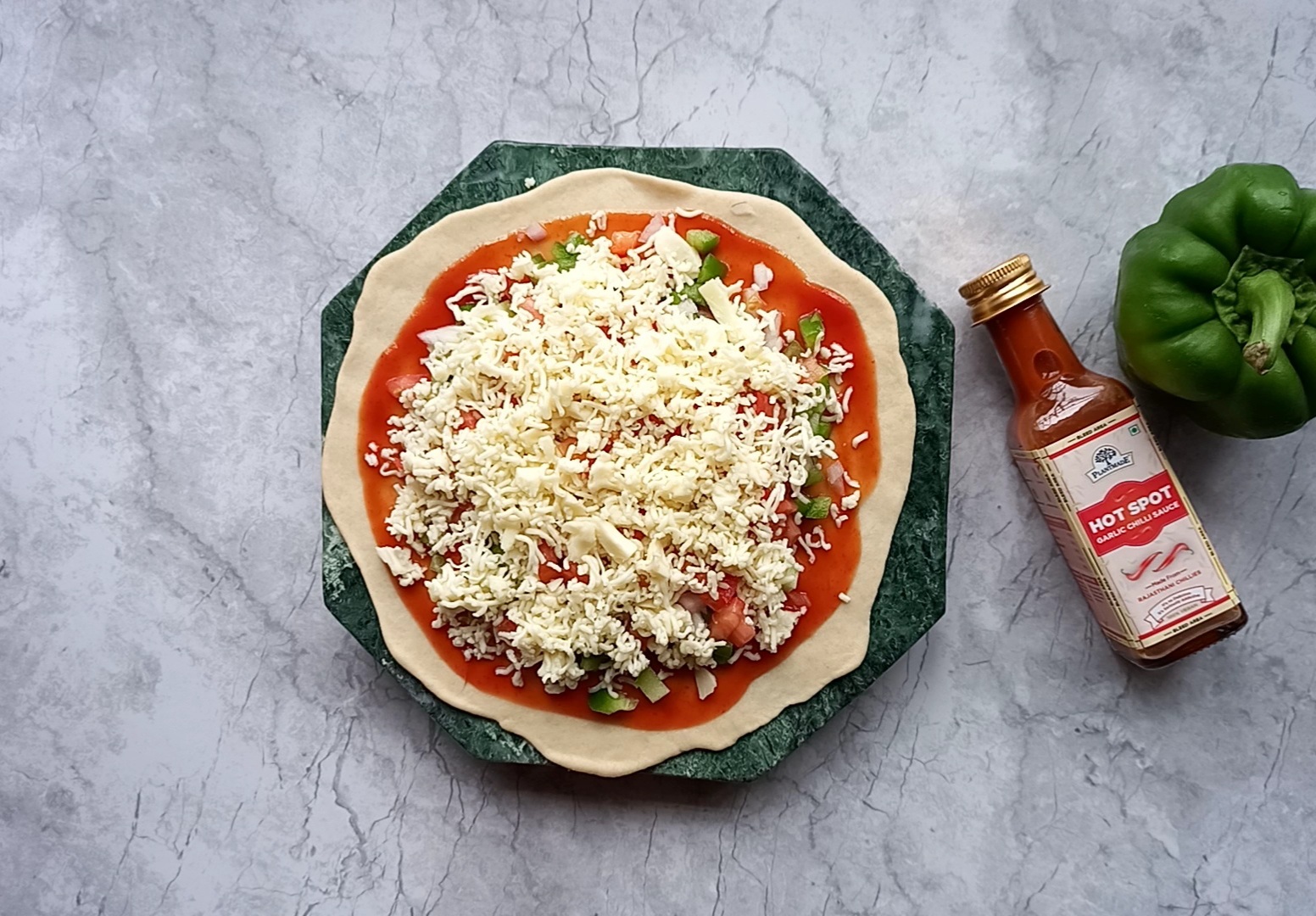 Cover it with another roti. And seal the edges well. Now cook the pizza paratha on medium to high flame.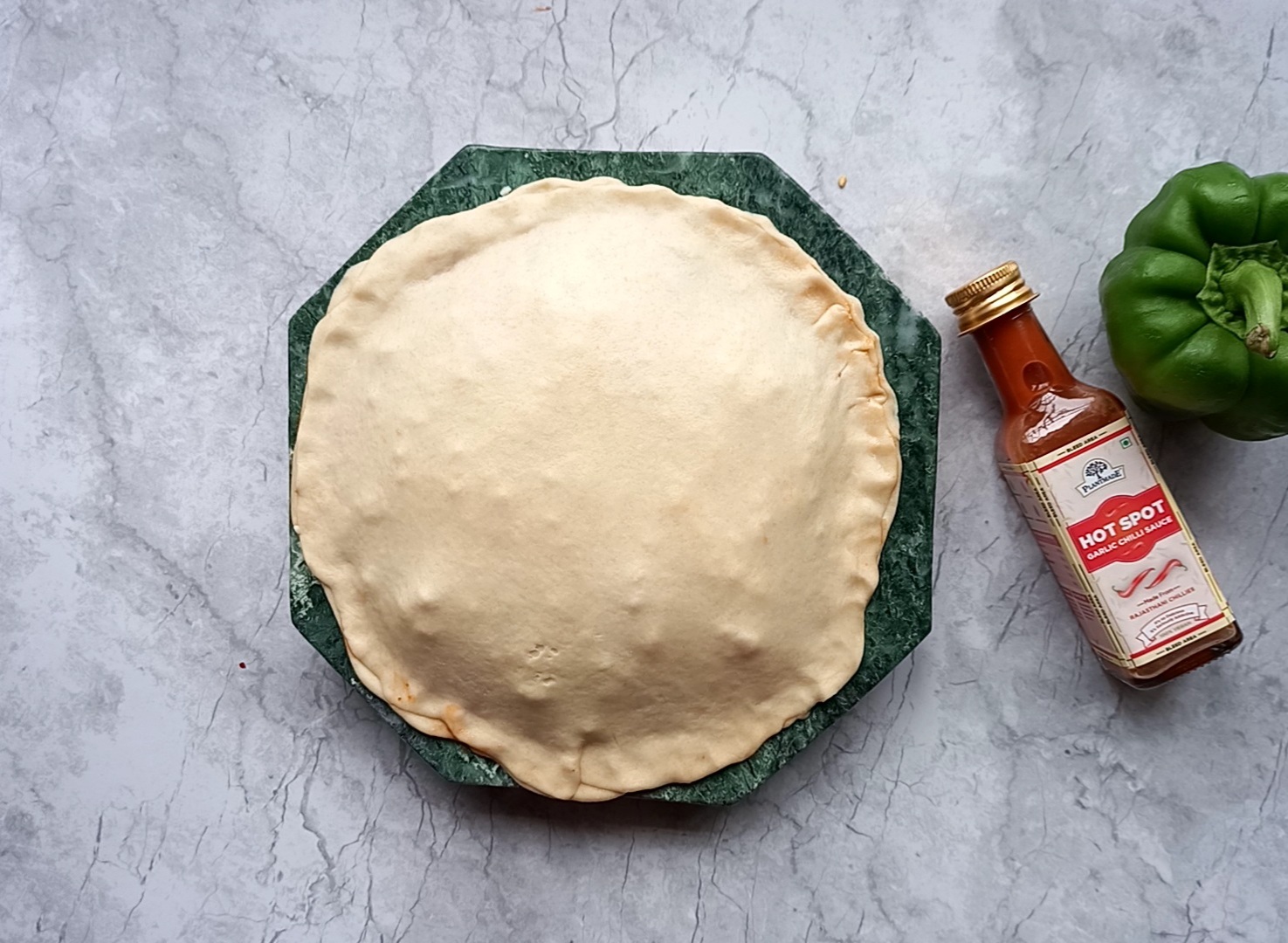 After that add some butter and toast them well. when it turns golden in color. Remove it from the heat.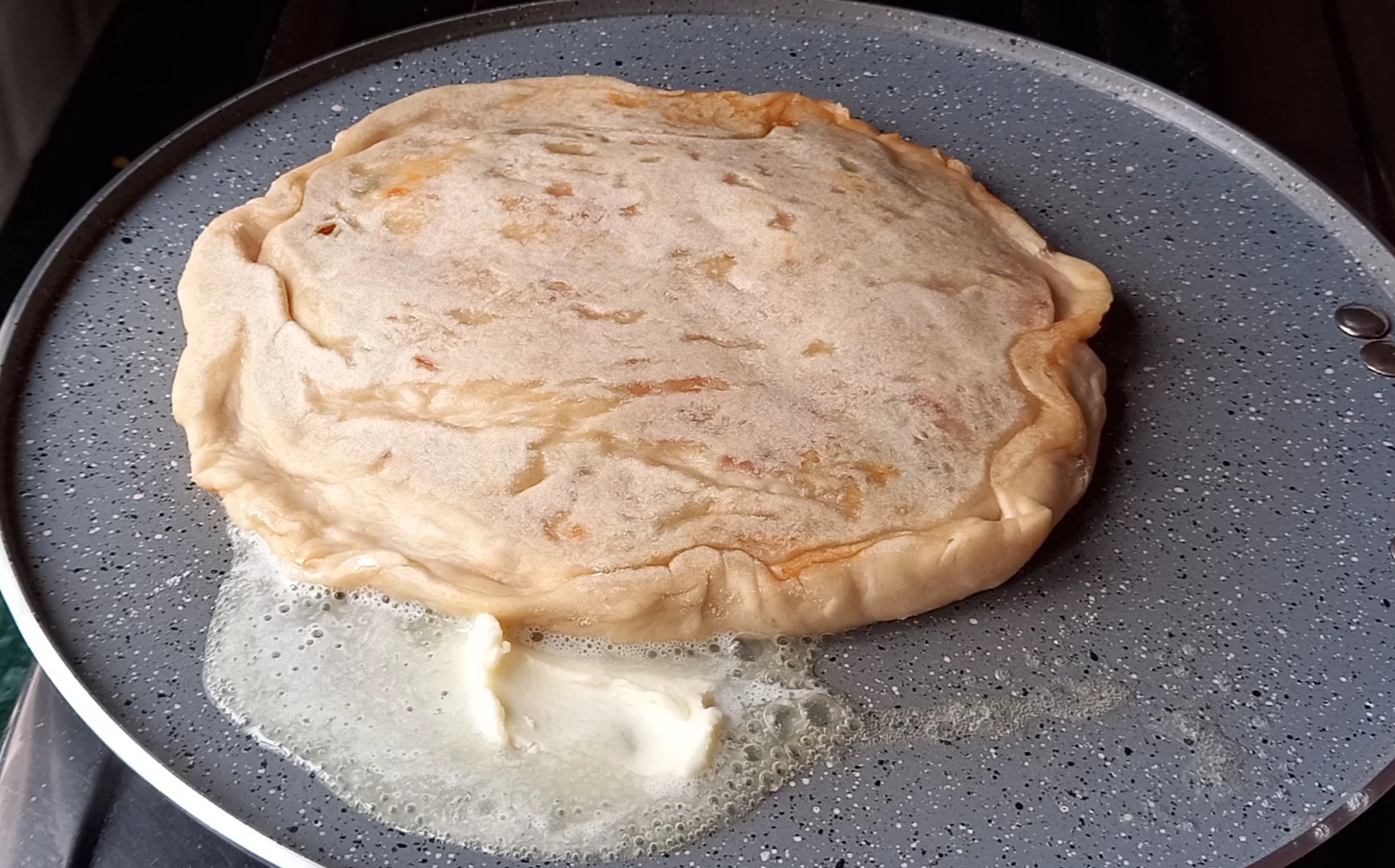 Pizza Paratha is ready. Here, you can stuff the paratha on tawa. Because it is easy to handle and you also do not need to transfer the heavy roti on tawa. Enjoy your Cheesy pizza paratha.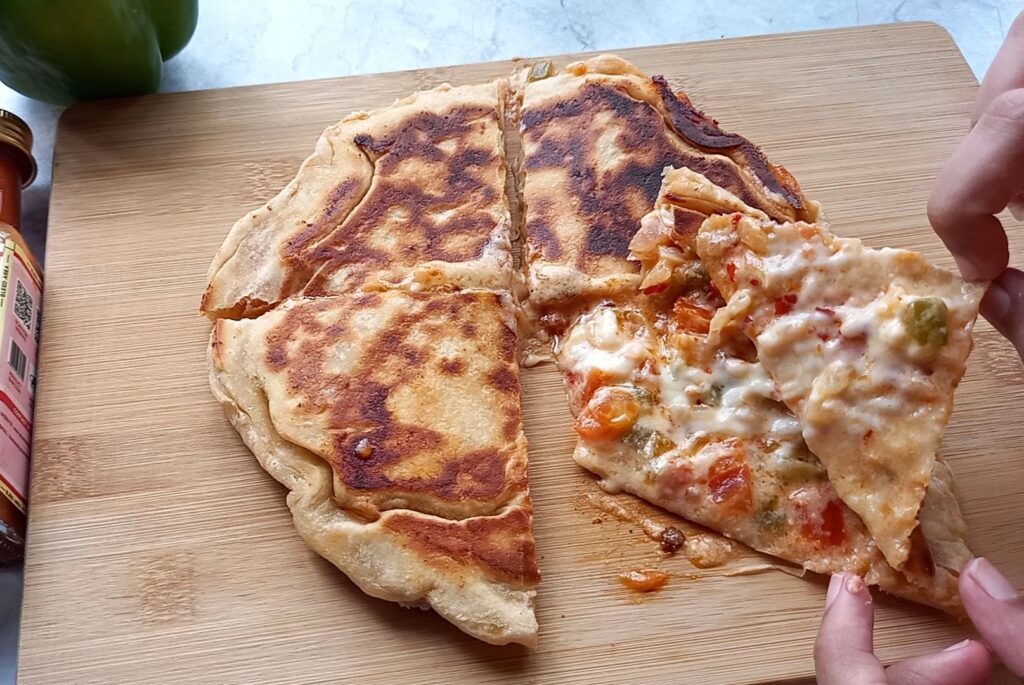 How to make Maggie paratha?
Take some boiled Maggie. Add pizza sauce. Then add veggies and red chili powder.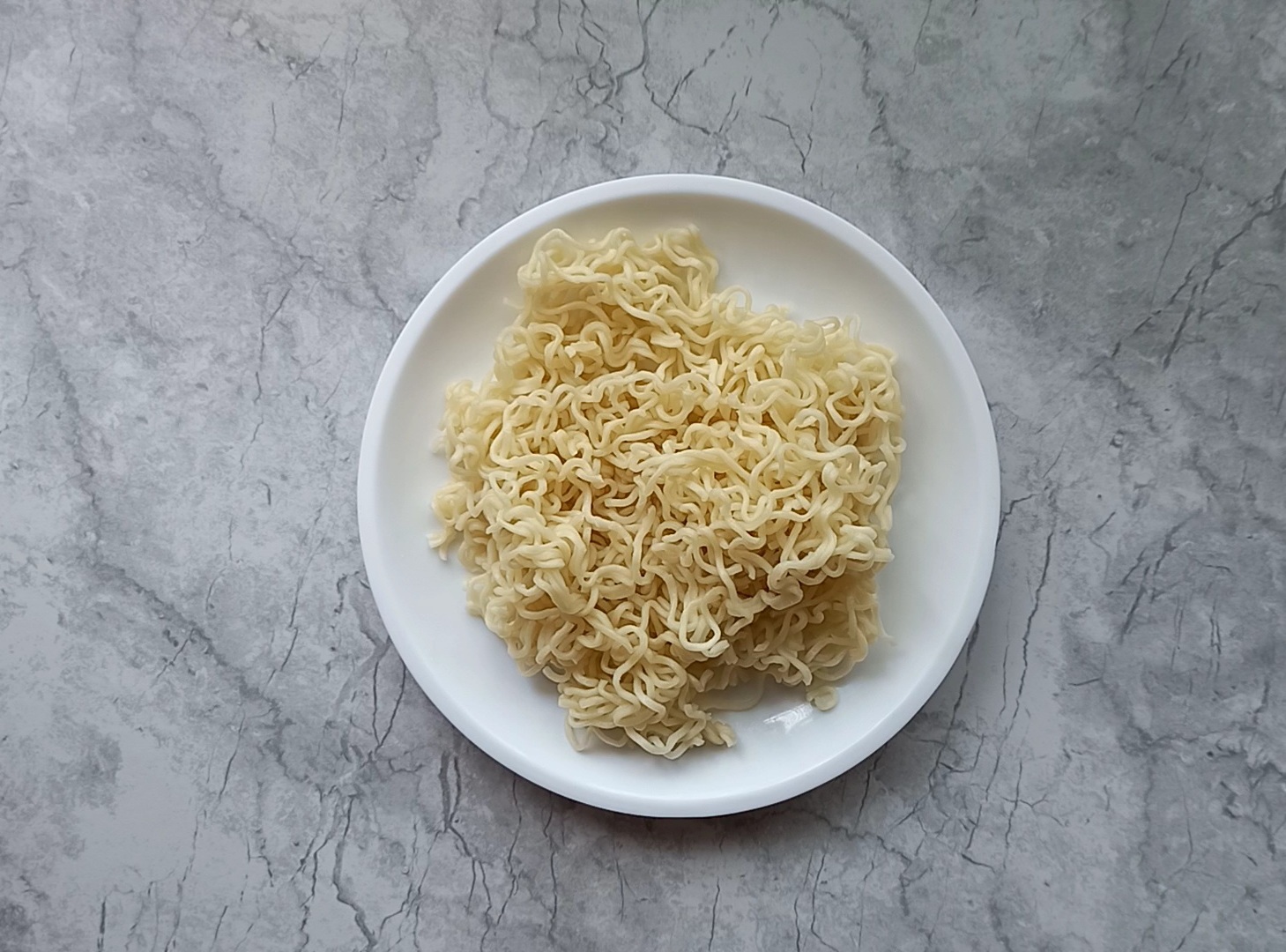 Add Maggie masala. Add mayonnaise. Mix them well. Spicy and creamy Maggie stuffing are ready.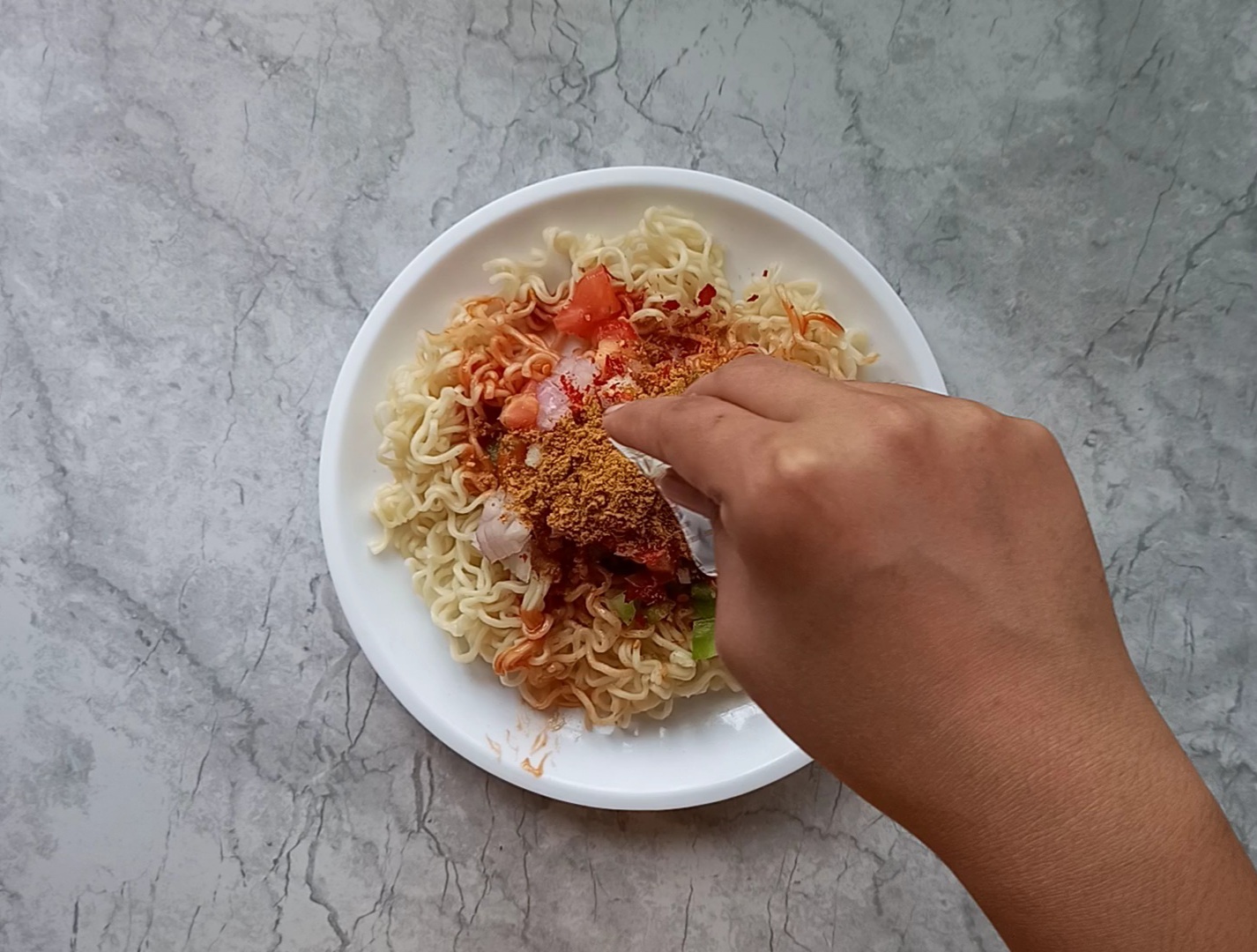 Now, place a roti on tawa. Add Maggie stuffing.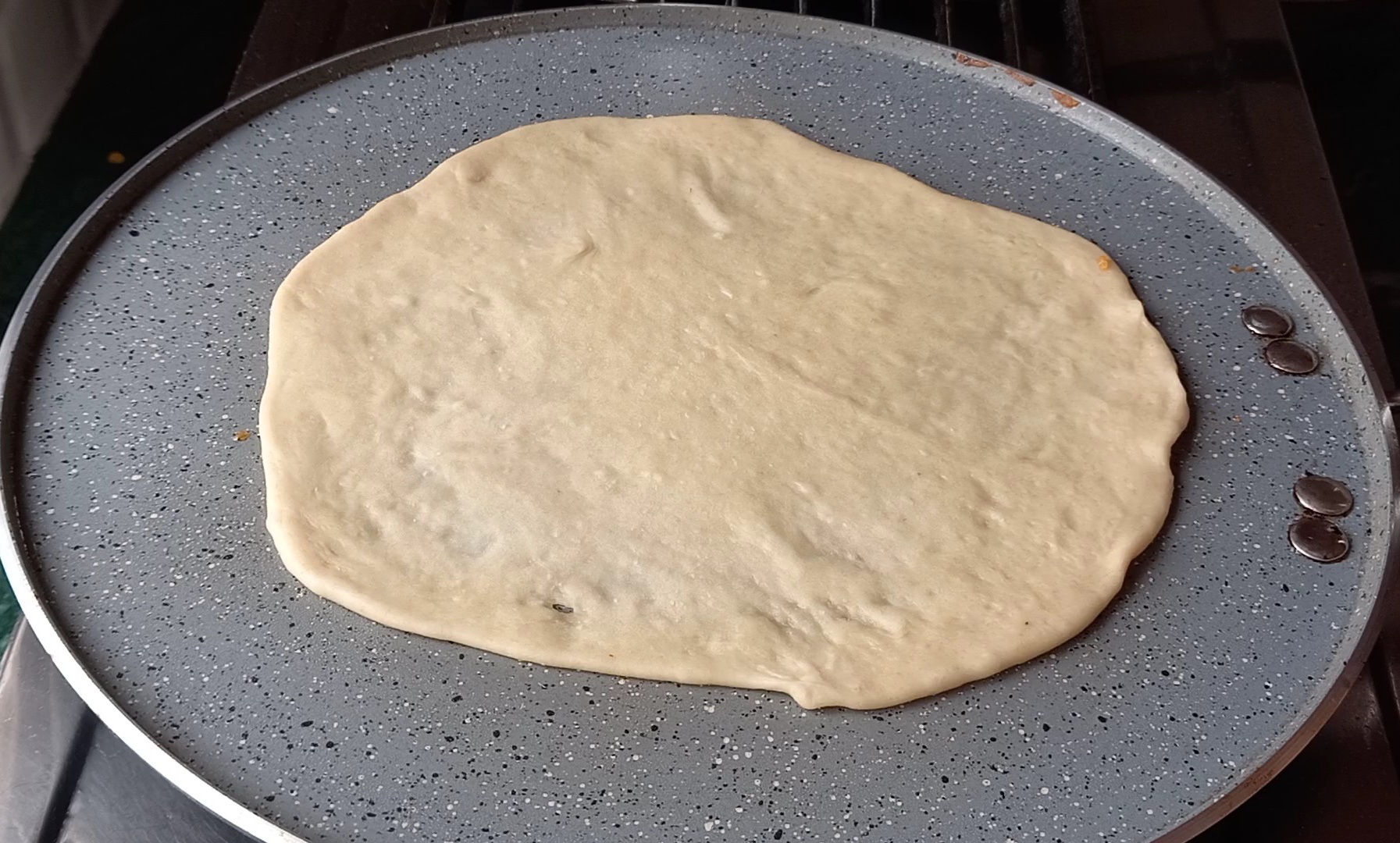 Cover it with another roti and seal the edges. Now turn the flame on medium to high.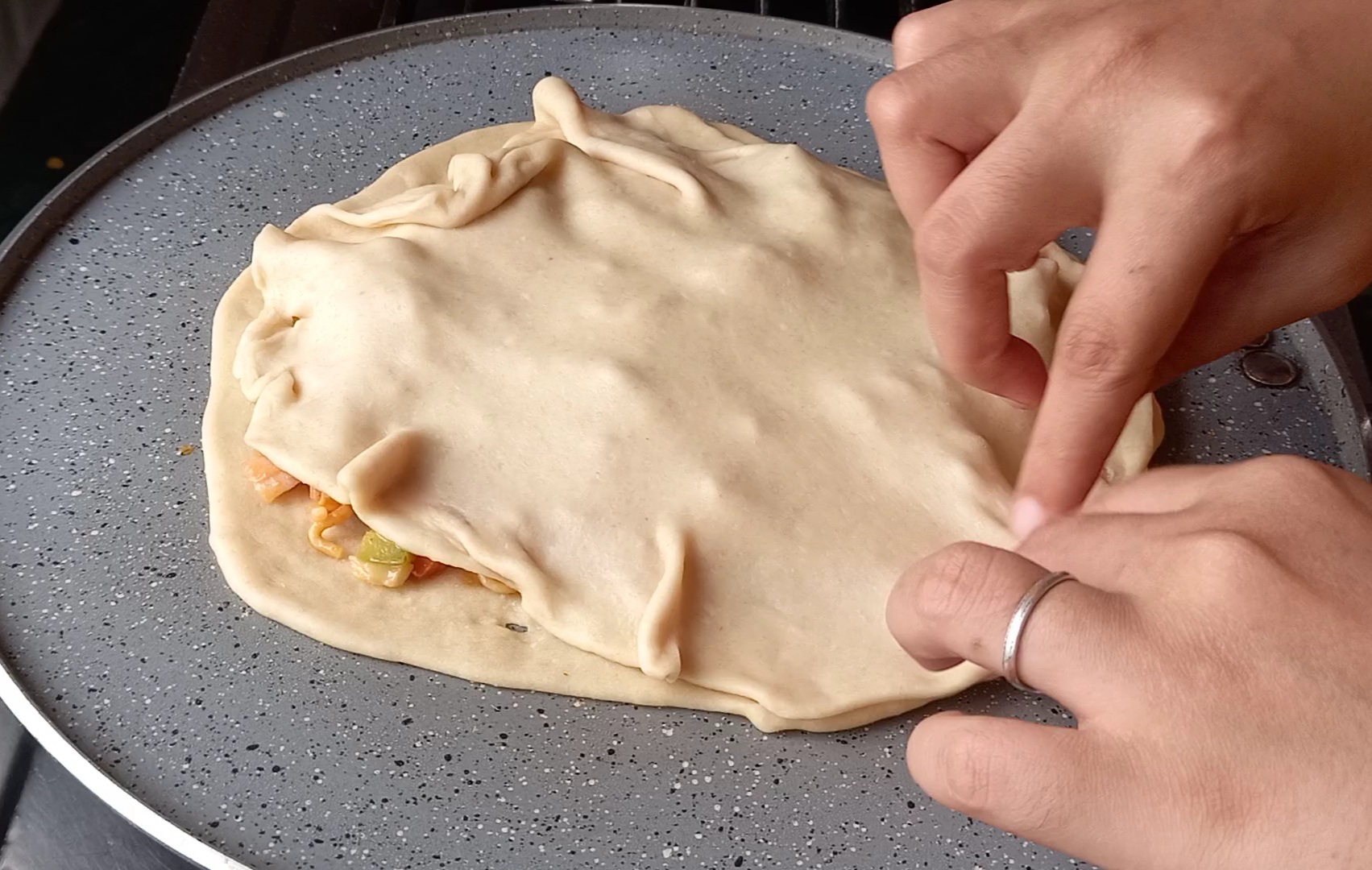 Cook them well. After that add butter and toast them well. Make all of them like this.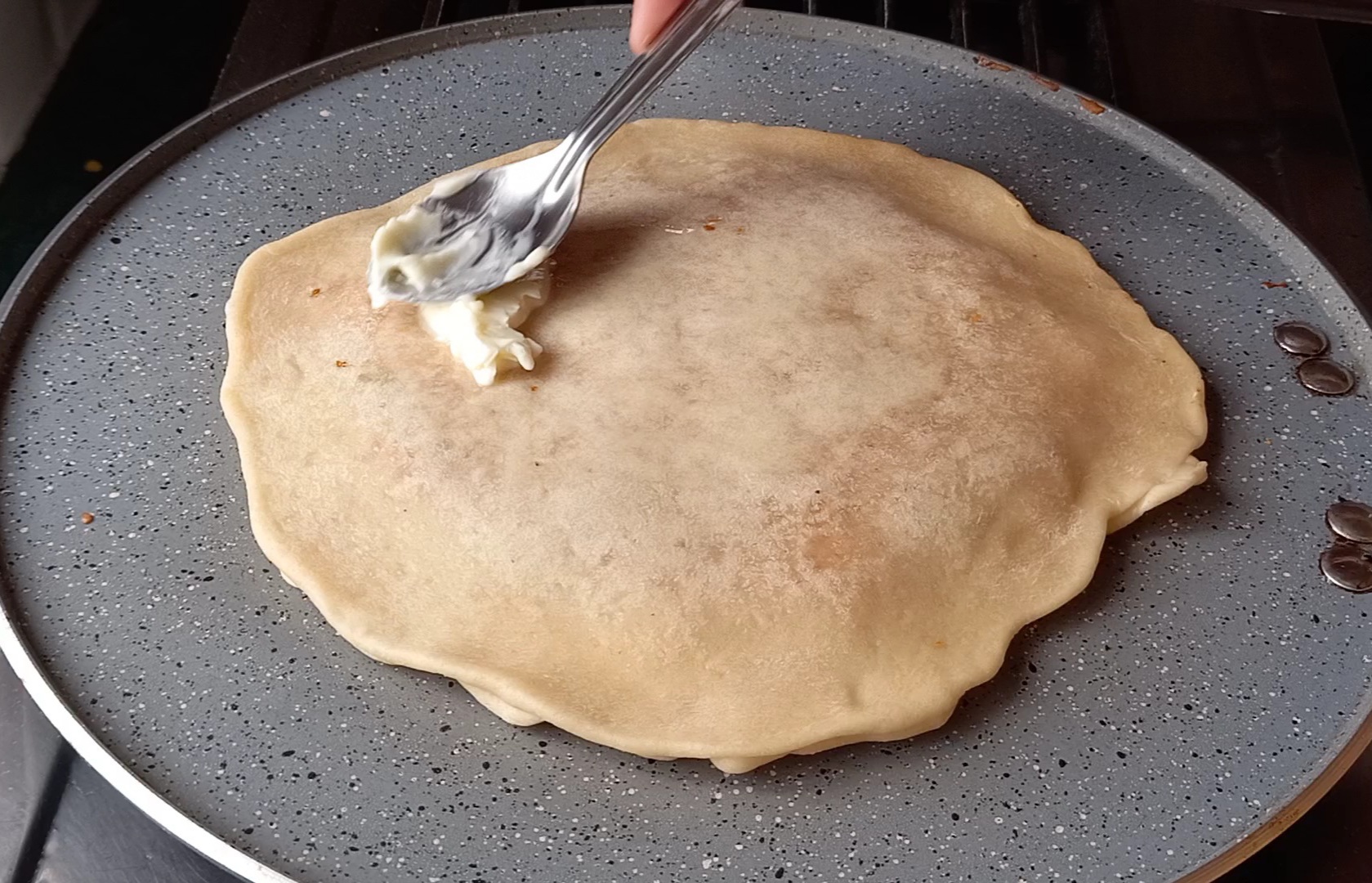 Maggie paratha is also ready to serve. Enjoy 😋😊.