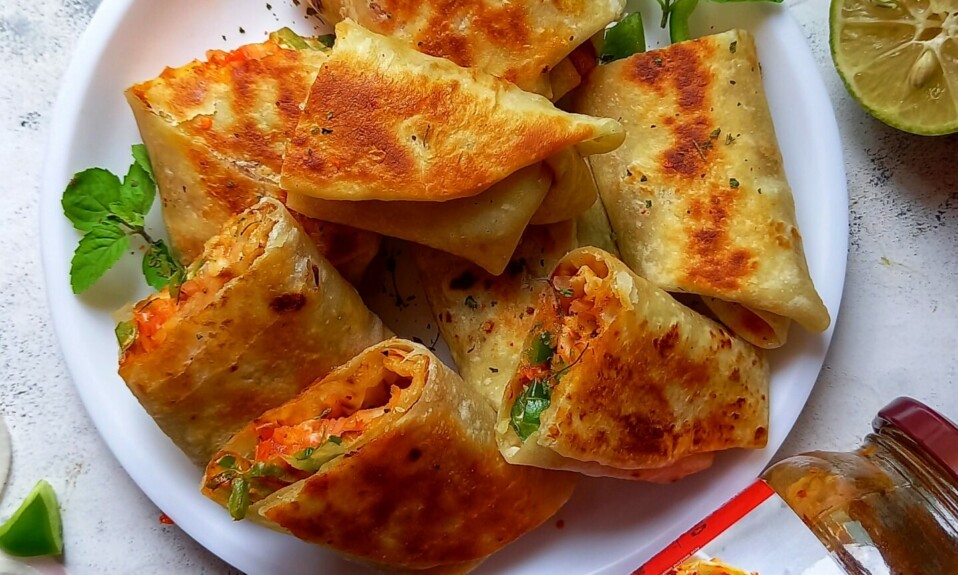 Veg wrap recipe | Leftover roti veg wrap | Learn how to make this quick and delicious veg wrap recipe. Yes, you can also use your leftover roti for making wraps. That's why it is a super quick and easy recipe.
You can make these wraps for breakfast, tiffin box, or for snacks. And kids will definitely love this recipe. No even kids, I mean everyone will love this veg rap. Try this veg roti wrap right now.
Some other quick recipes from this blog…
INGREDIENTS
Leftover roti
For 1 wrap – 1 tbsp mayonnaise
Some sliced capsicum
Sliced tomato
Sliced onions
2 tbsp tomato or chili sauce
2 to 3 tbsp cheese
A pinch of oregano and red chili powder
Butter
RECIPE VIDEO
Leftover roti veg wrap
Take a roti. Add some mayonnaise.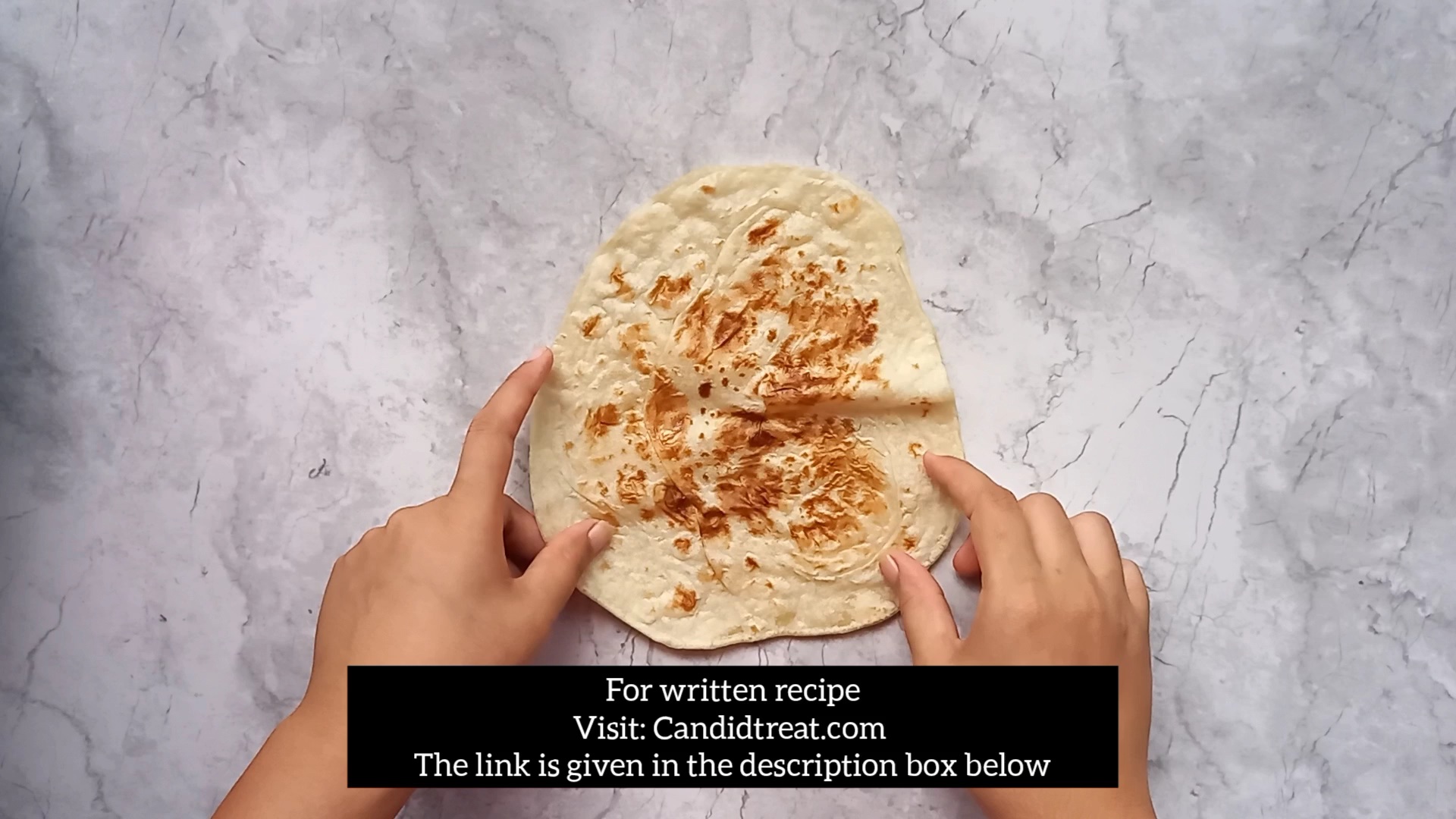 Add Some thinly sliced capsicum, tomatoes, and onions.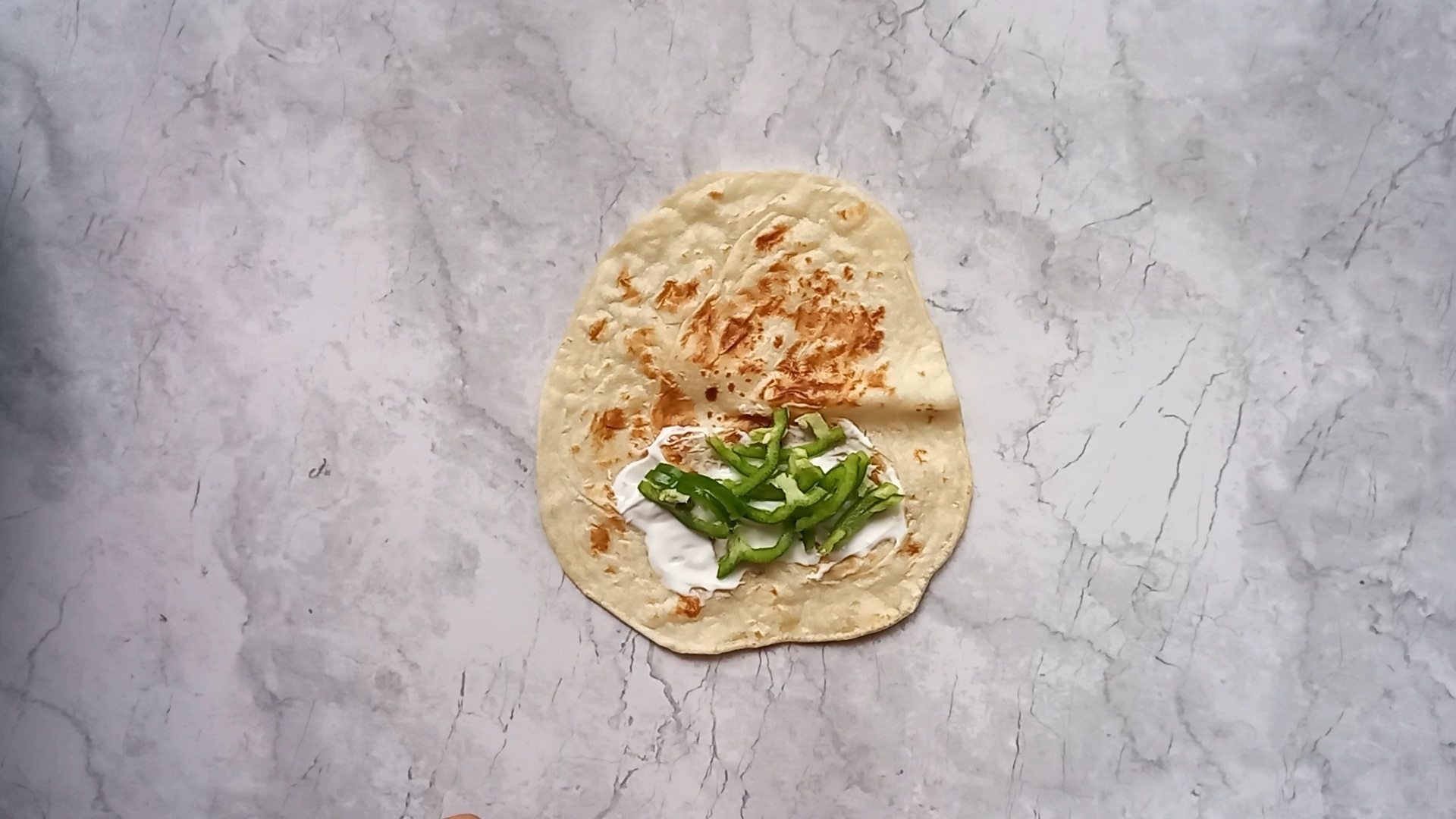 Add some tomtao and red chili sauce. Or you can also use pizza sauce. Then, add some cheese. You can use any cheese. Here, I used amul processed cheese. Now, Sprinkle some oregano and chili powder.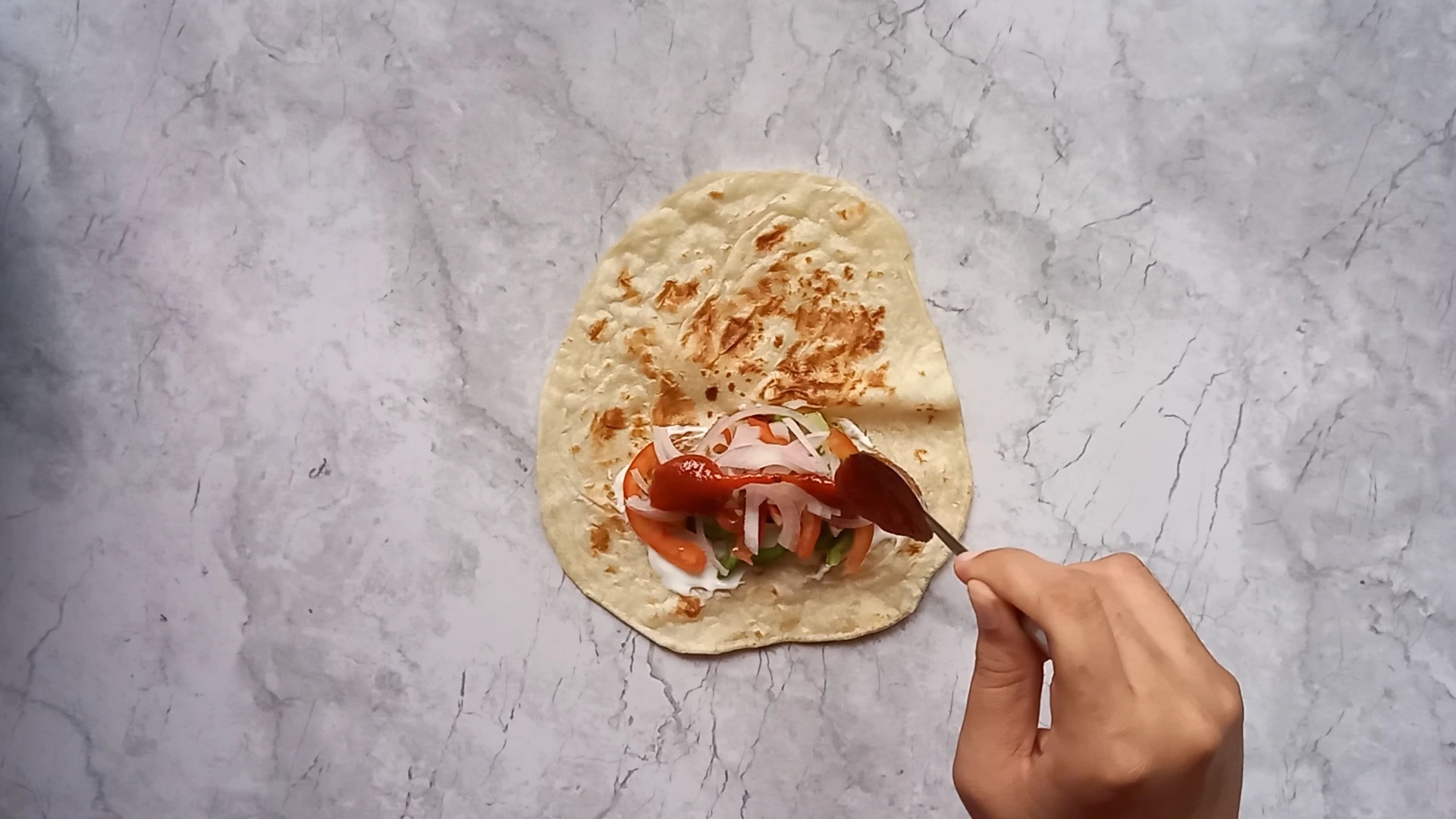 Roll the wrap tightly.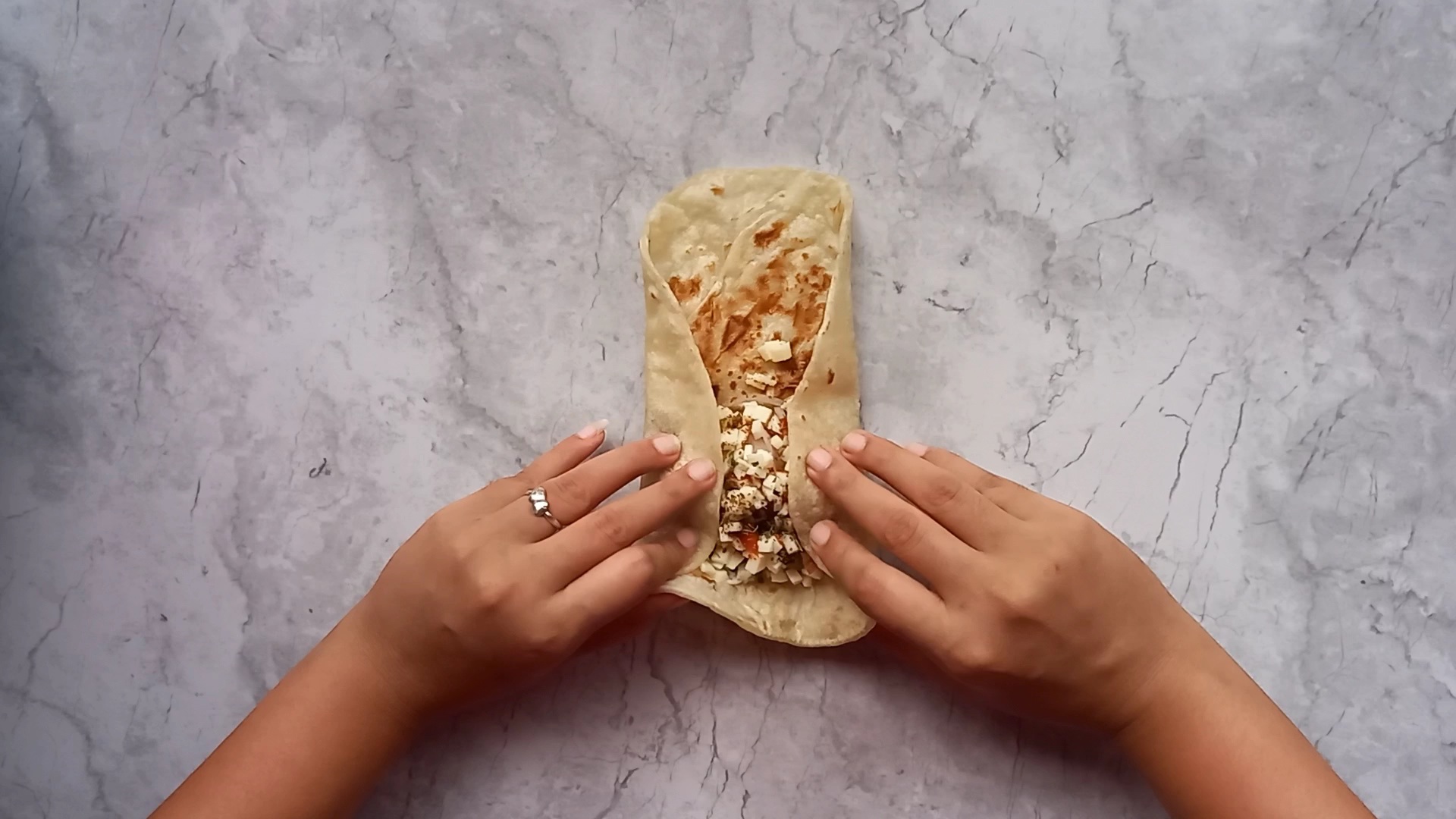 Now, take some butter on tawa. Toast the wrap from both sides until it turns golden.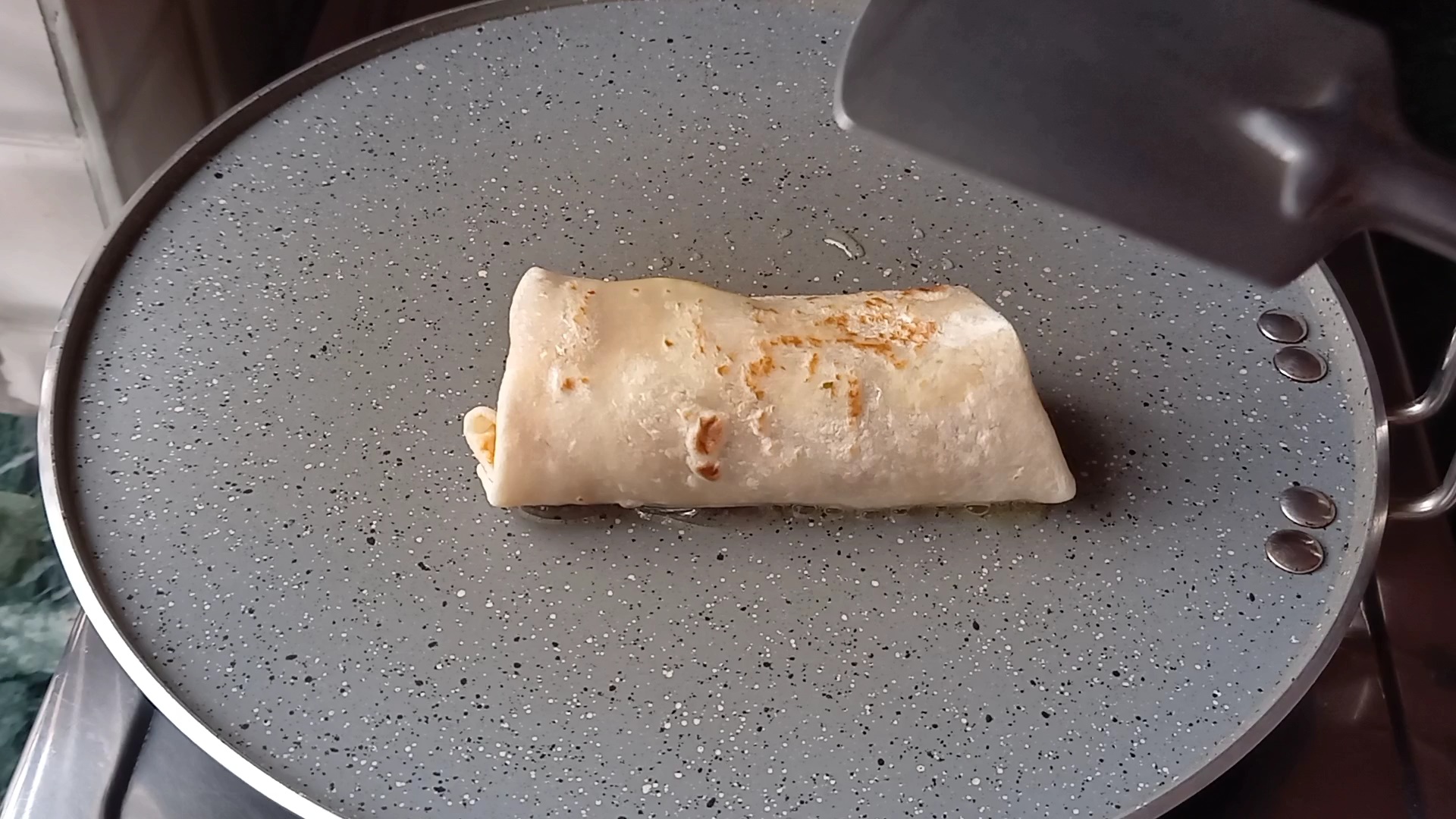 Veg wrap is ready to eat. Make all of them like the same.