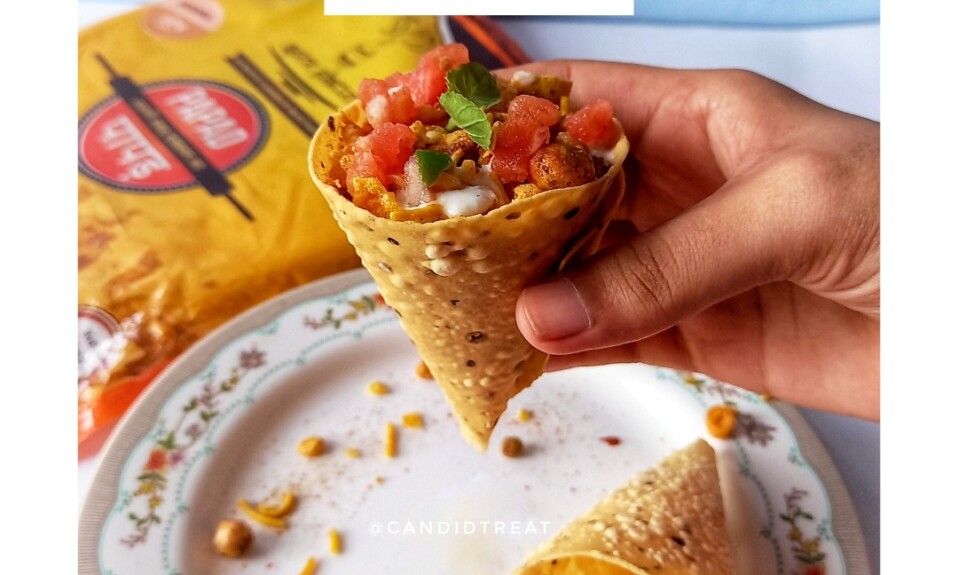 Papad cone chaat recipe | tomato chaat recipe | Learn how to make this healthy and delicious papad cone chaat with step-by-step photos and video. It is easy to make and you can serve this recipe as a snack or appetizer. This papad cone chaat is very delicious and free from oil.
So if you are looking for something diet-friendly recipe, this is perfect for you. In this recipe, we have to make a super healthy roasted Tomato chaat and serve it in a papad cone.
Some other snack recipes from this blog…
INGREDIENTS
2 tomato
2 to 3 tbsp chopped onions
1 tbsp chopped green chilies
1 tsp roasted cumin powder
1 tsp salt
2 to 3 tsp chaat masala powder
Papad
Curd
Tamarind Chutney
1 tbsp mixture for one cone
Red chili powder
Mint leaves
RECIPE VIDEO
How to make tomato chaat?
First, take two medium-sized tomatoes. Roast them on medium flame.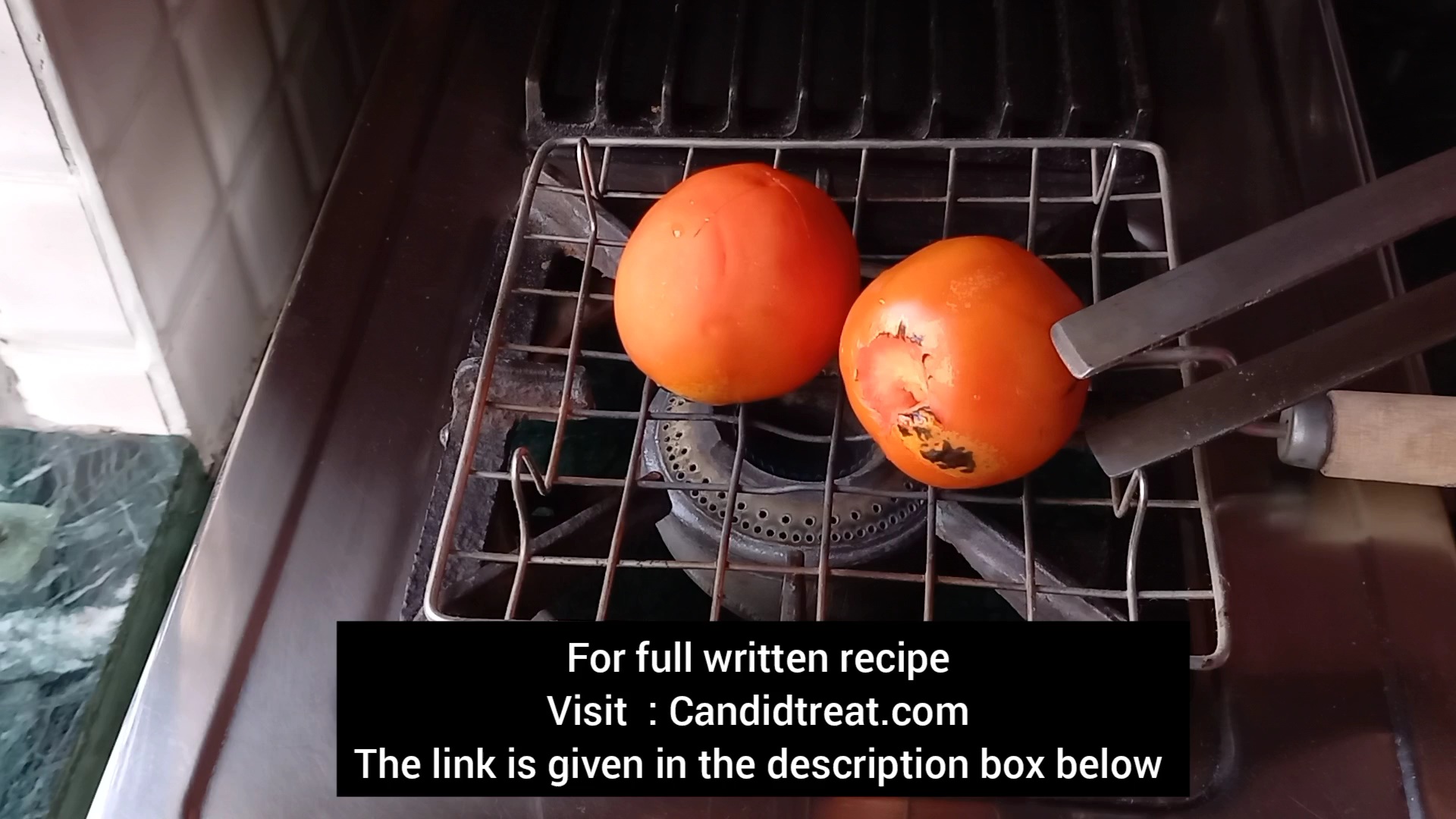 After that, remove the burnt skip of tomatoes. Now chop the tomatoes well.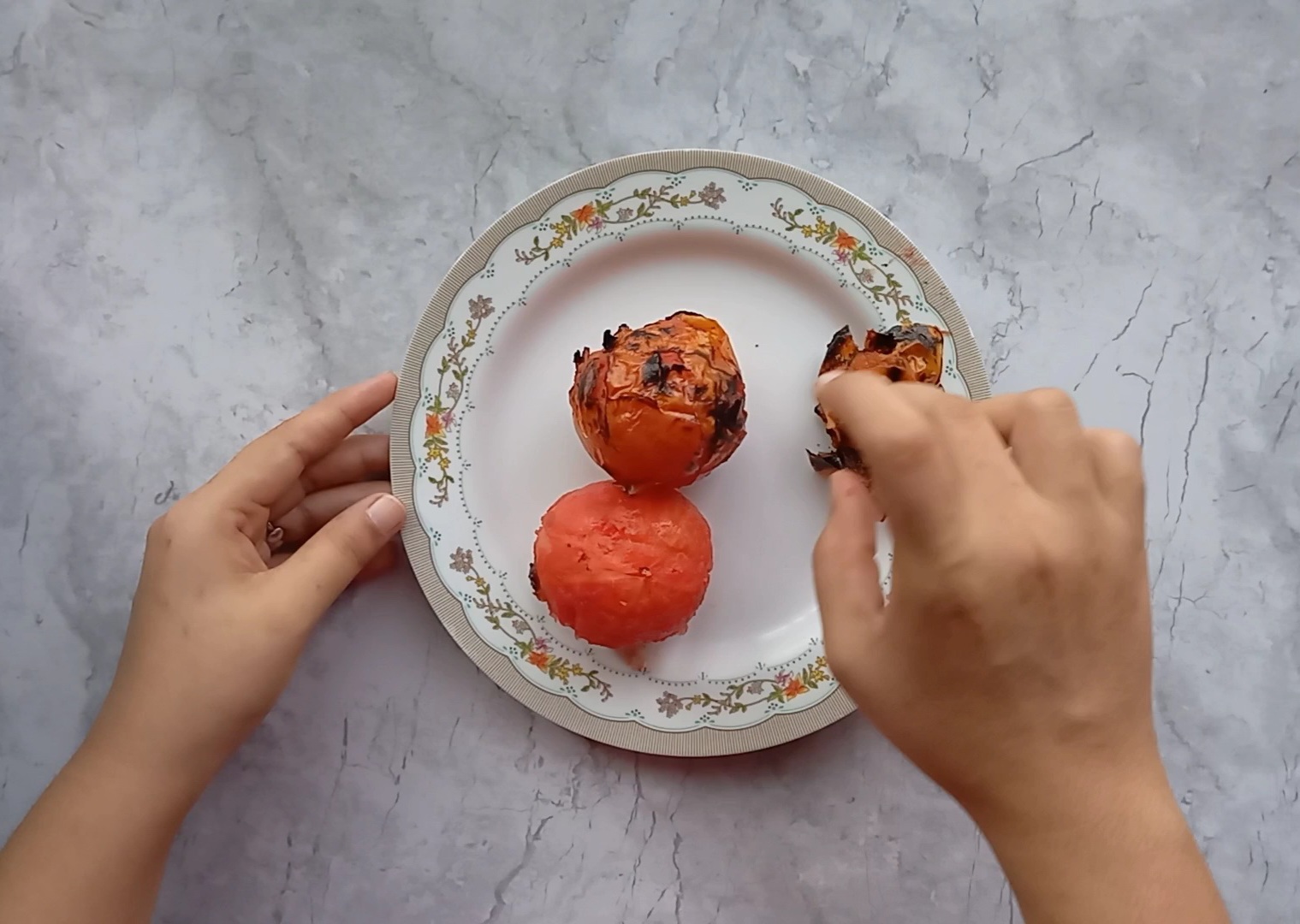 After that, add chopped onions and green chilies. Add cumin powder.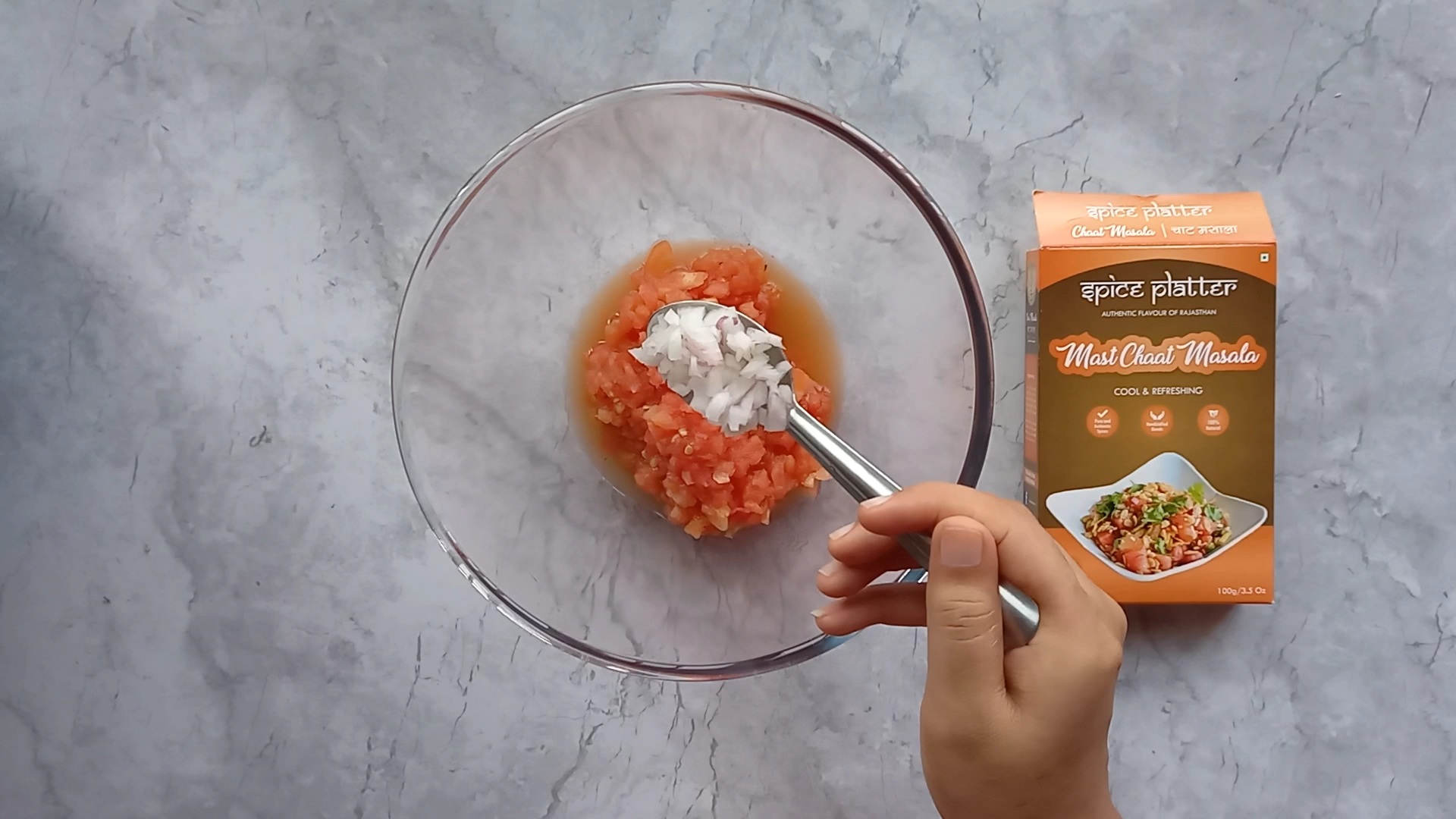 Add salt as per your taste. Add chaat masala powder. Mix well. Tomato chaat is ready. You can also add coriander leaves to this chaat.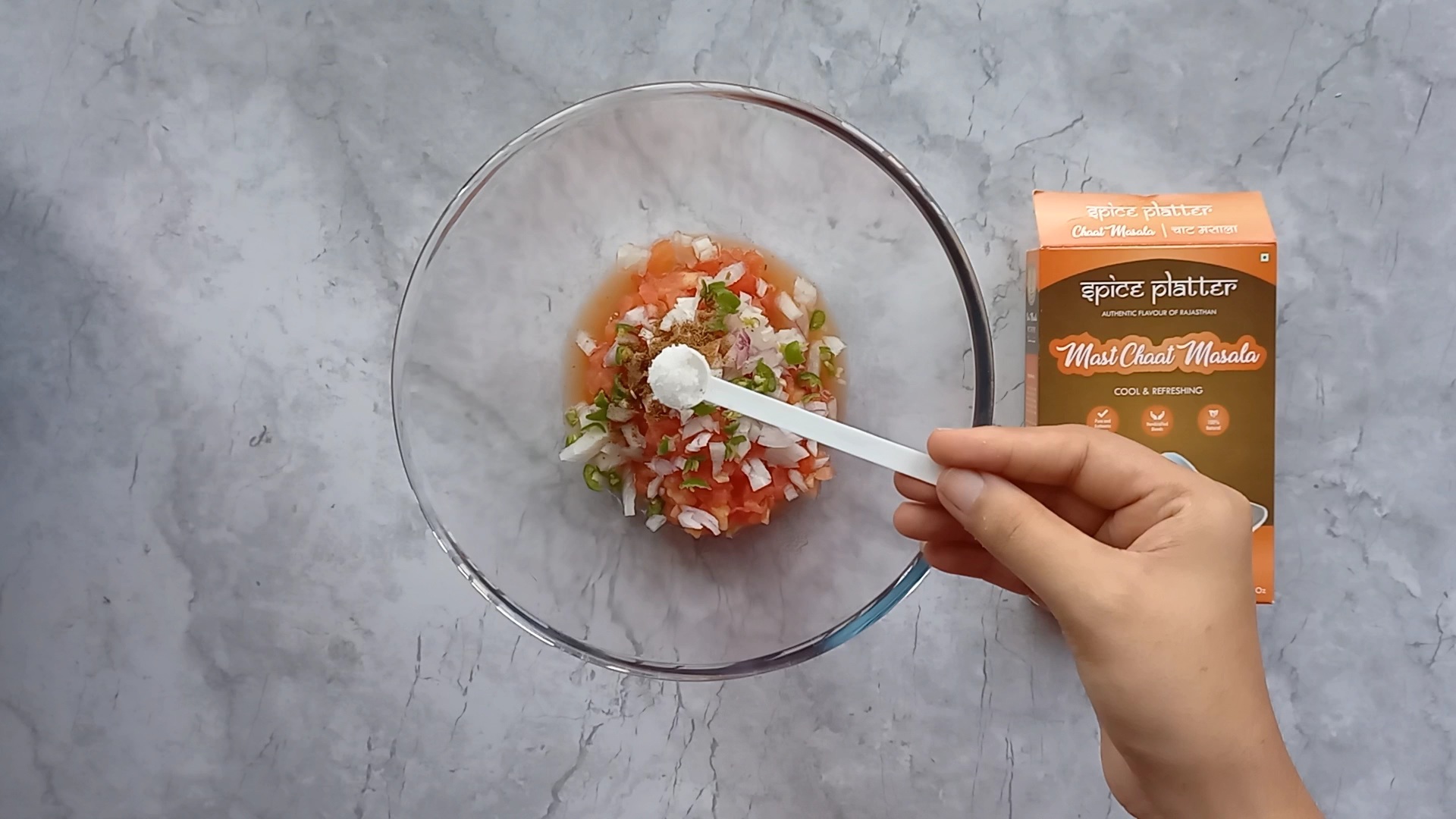 How to make papad cone?
Take papad. Divide it into half. Take a pan. And cook the papad from both sides.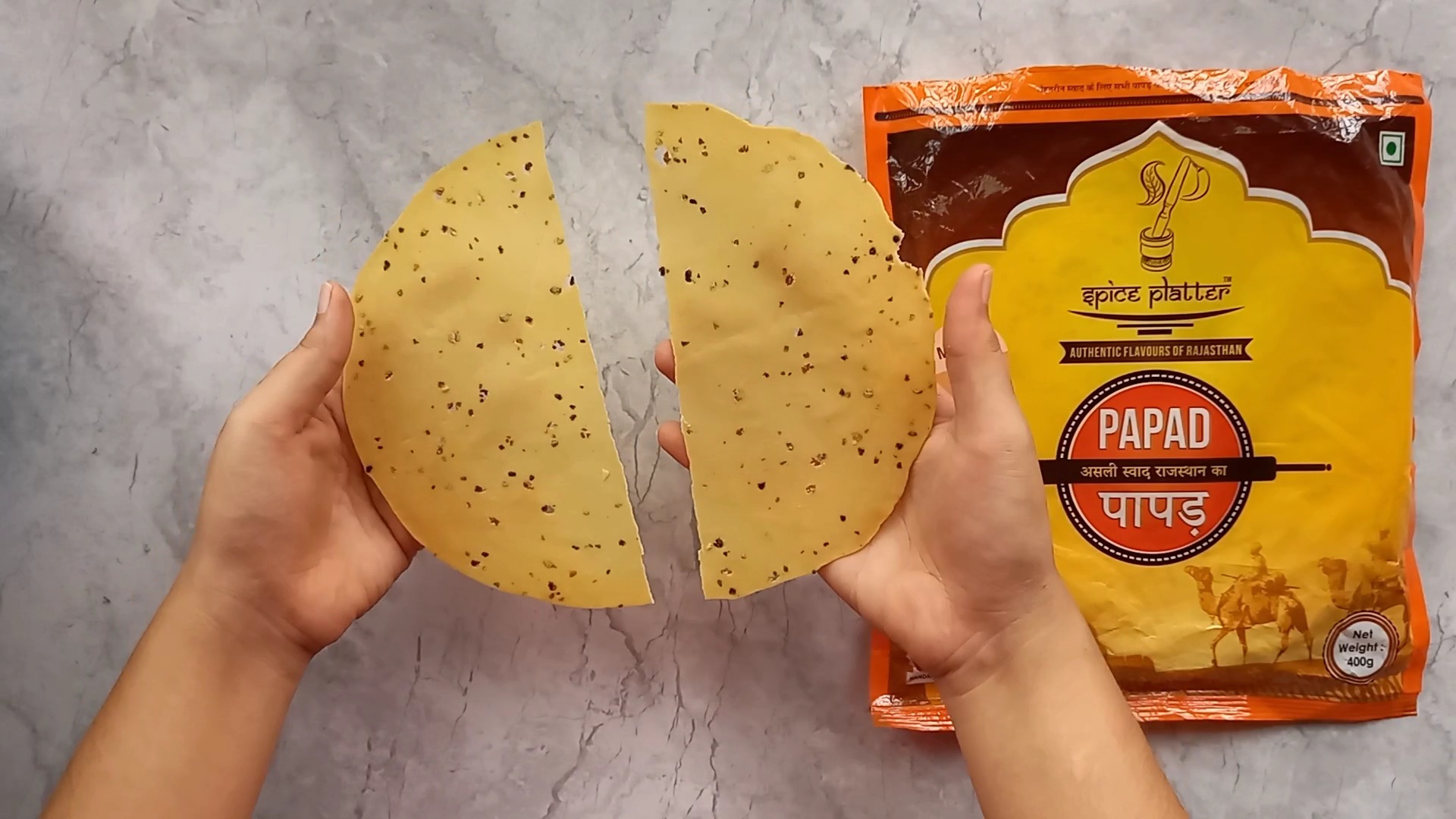 After that remove it from the flame. And fold them into a cone shape while it is hot. Make all of them like this. Papad cone is ready.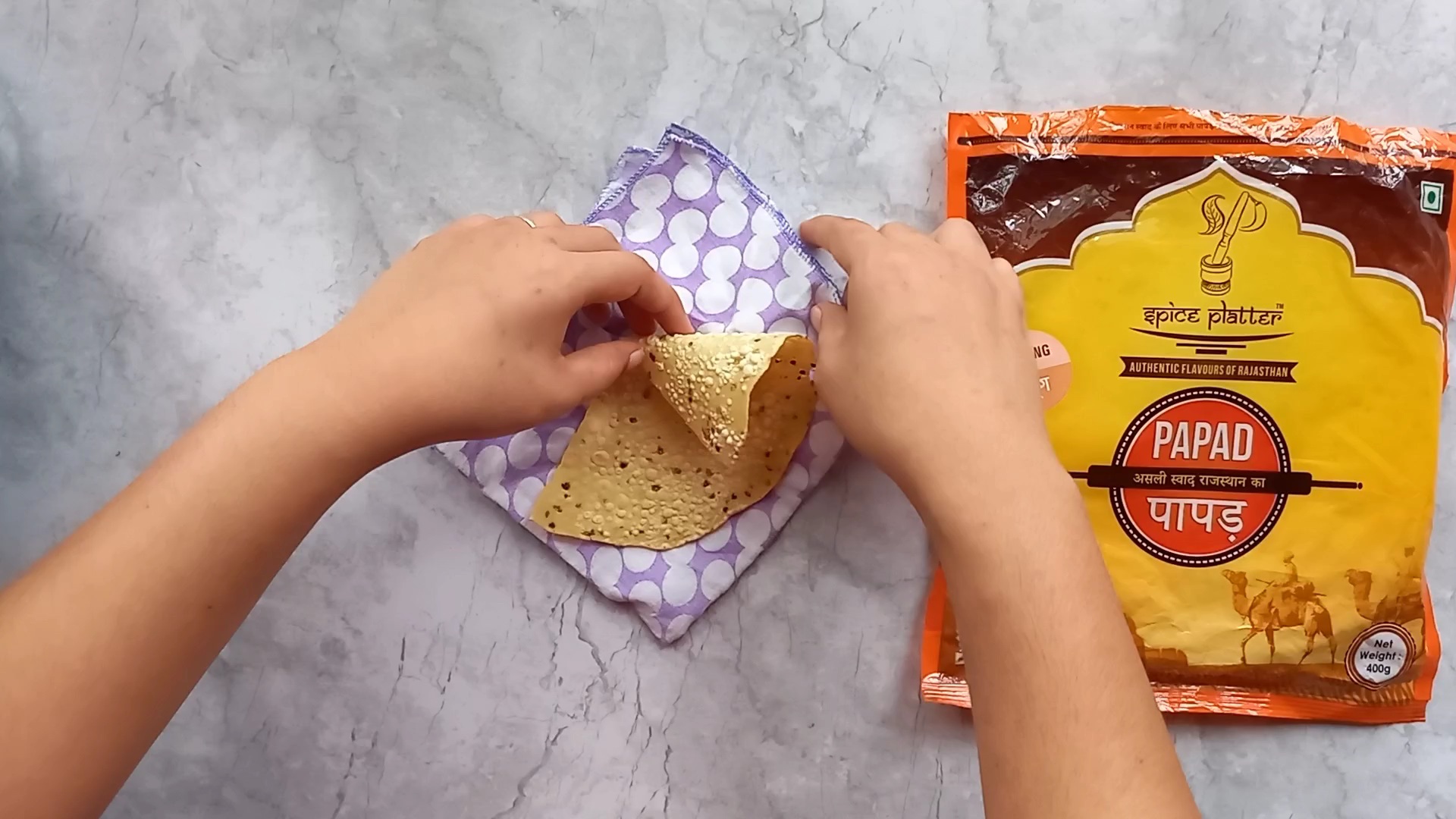 Now it is the time to fill the cones with tomato chaat. Add 2 to 3 tbsp tomato chaat. Add chopped onions.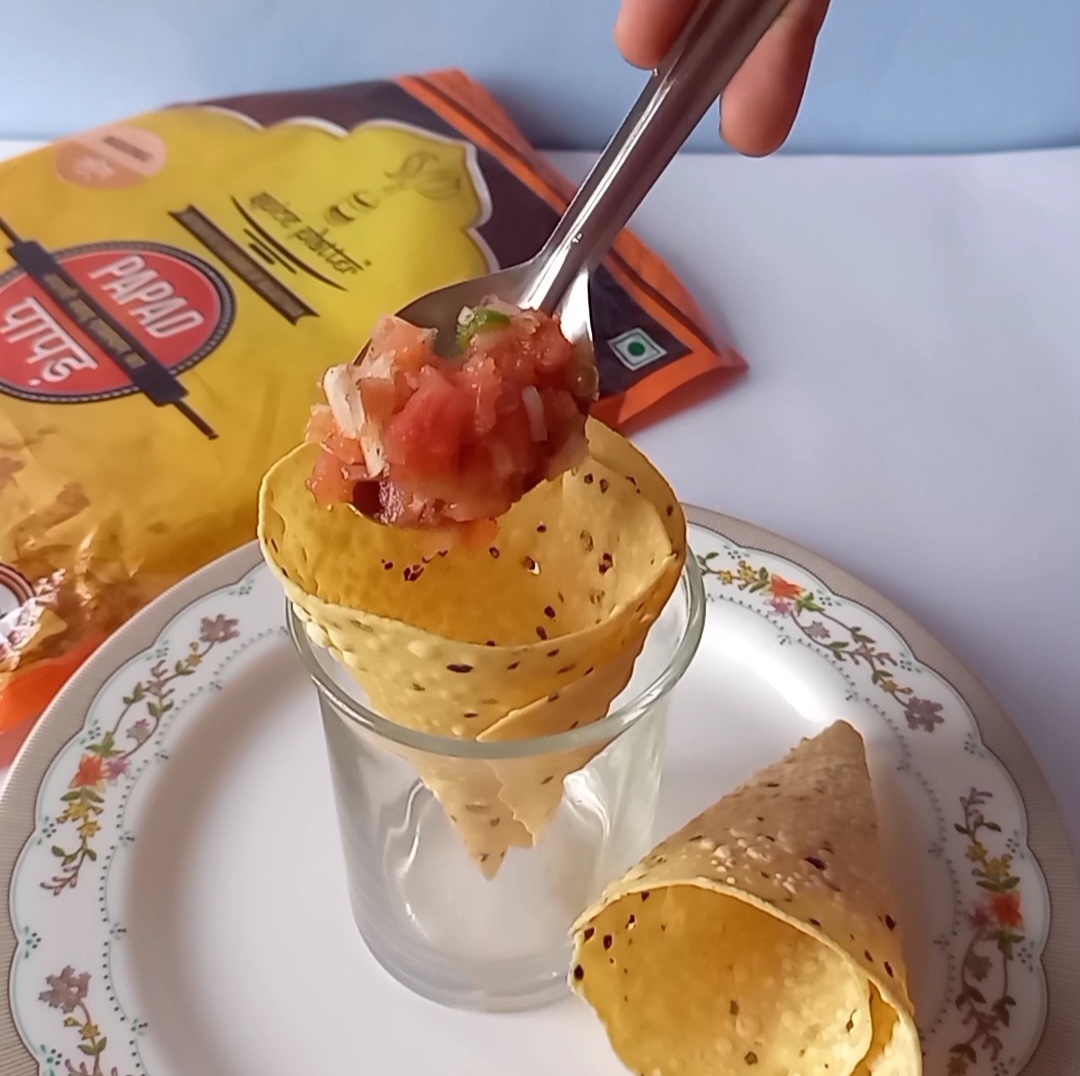 Add 2 tbsp curd. First, whisk the curd well then use it. Add tamarind Chutney for a sweet flavor. Add some mixture for crunch. Sprinkle some chaat masala powder and red chili powder.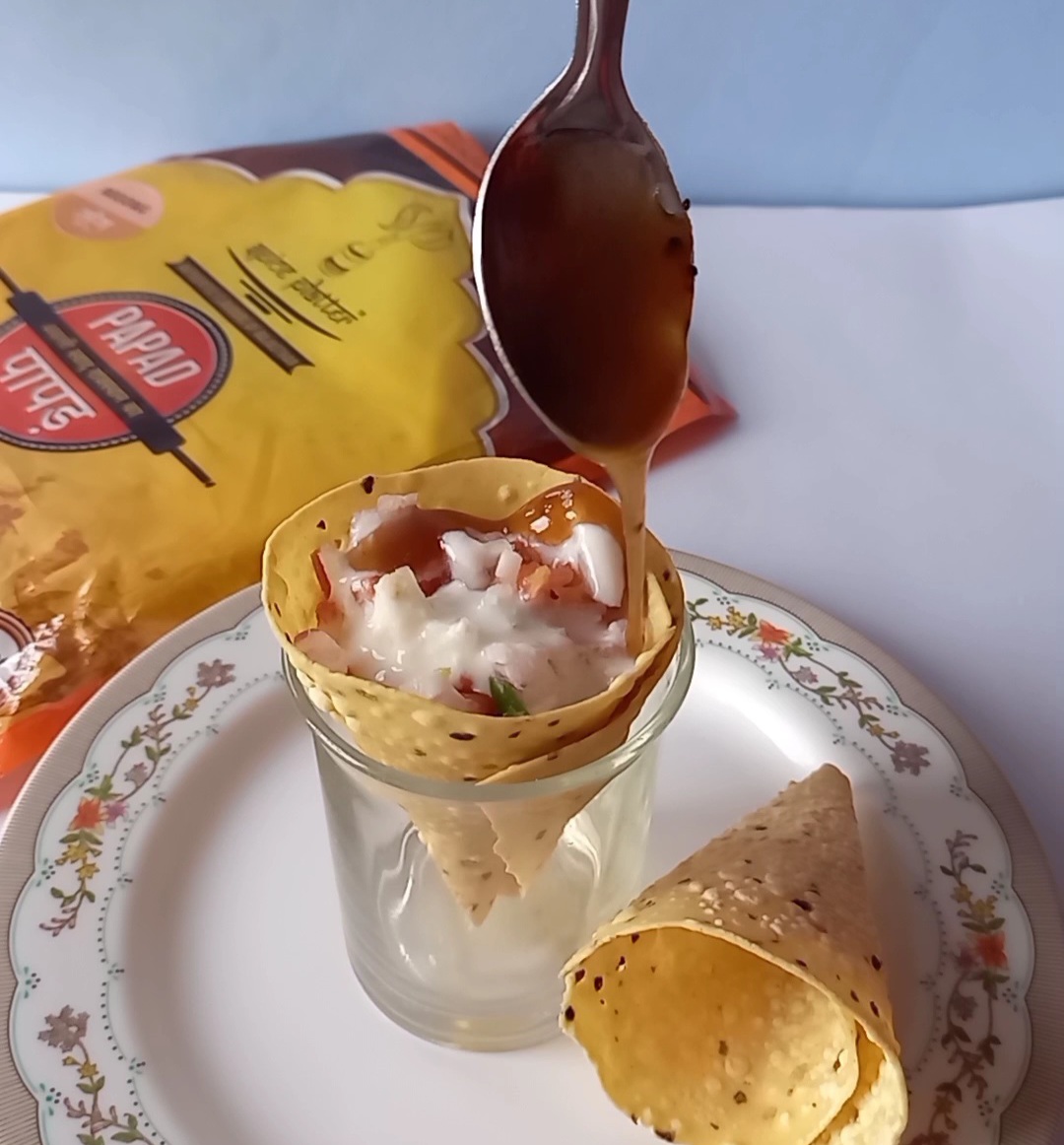 Garnish it with mint leaves. Papad cone chaat is ready.