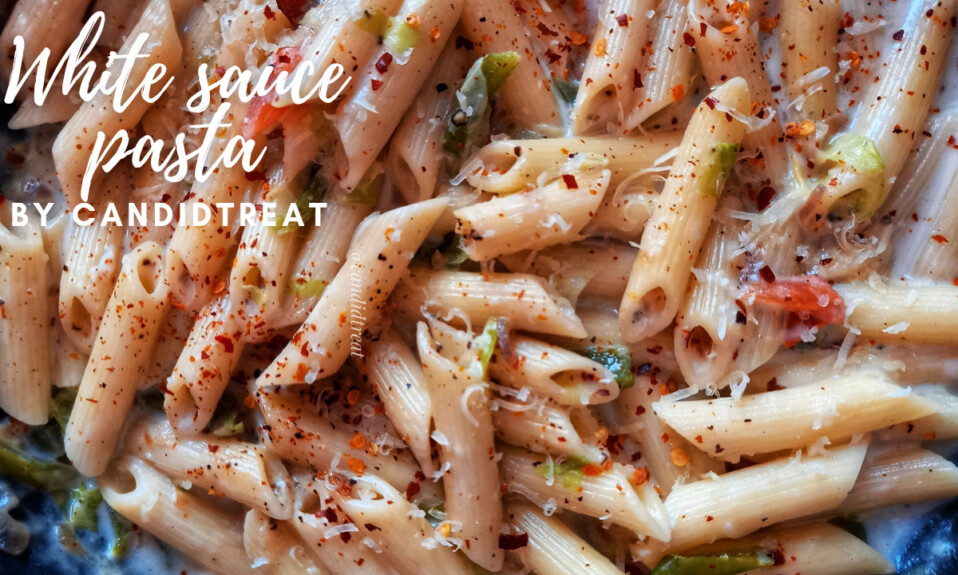 White sauce pasta- Make this extra creamy, rich and saucy white sauce pasta just in 20 minutes. White sauce pasta is loaded with creamy sauce, seasoned with herbs and chili flacks. You can also add some sauteed veggies. and kids always love these pasta recipes. If you are a mom then you should try this because you can add different types of veggies to this pasta. Or you can also use the white sauce with other types of recipes too. For this pasta recipe, you just need some pasta, some cooked veggies, and the main ingredient white sauce.
What is white sauce pasta?
White sauce pasta is a perfect breakfast or brunch recipe. For this use need some penne pasta(or any other pasta), white sauce, and some vegetables like capsicum, onions, green chilies, cabbage, tomato, peas, carrots, etc. first you need to cook the pasta then sauté some veggies. after that make a white sauce. For this, you need flour, butter, milk and seasoned it with salt, black pepper. Then combine all these components together. That's it. it is done.
What is white sauce/bechamel sauce?
White sauce is also known as béchamel sauce and it is very popular in Italian and French cuisine. It is also known as a base sauce. This béchamel sauce is very flexible, you can use this sauce for pasta, chicken, vegetables, or for toppings. you can add garlic, herbs, meat, spices, veggies, cheese to this sauce. It totally depends on your recipe requirement. You can create different types of dishes with this one sauce. Their ingredients are very simple and easy to find. It is basically made with three ingredients flour, butter, and milk. And for seasoning, use black pepper powder and salt. For making white sauce always use milk at room temperature. Do not use warm or chilled milk. You can also store it in an airtight container and keep it in the fridge for 4 to 5 days.
Some other recipes…
Ingredients
2 cups of pasta
Water for cooking pasta
1 onion3 green chilies,
½ cup capsicum
1/3 cup cabbage
1 chopped tomato
4 tbsp butter
1 tbsp salt
½ tbsp black pepper powder
1 tbsp flour
100 ml milk
3 to 4 tbsp cheese
½ tbsp vinegar (optional)
1 tablespoon chili flacks and other herb seasonings
How to cook pasta?
Take a large pot, add water and boil it for 3 to 4 minutes on high flame. Then add 1 tbsp salt,and 1 tbsp oil.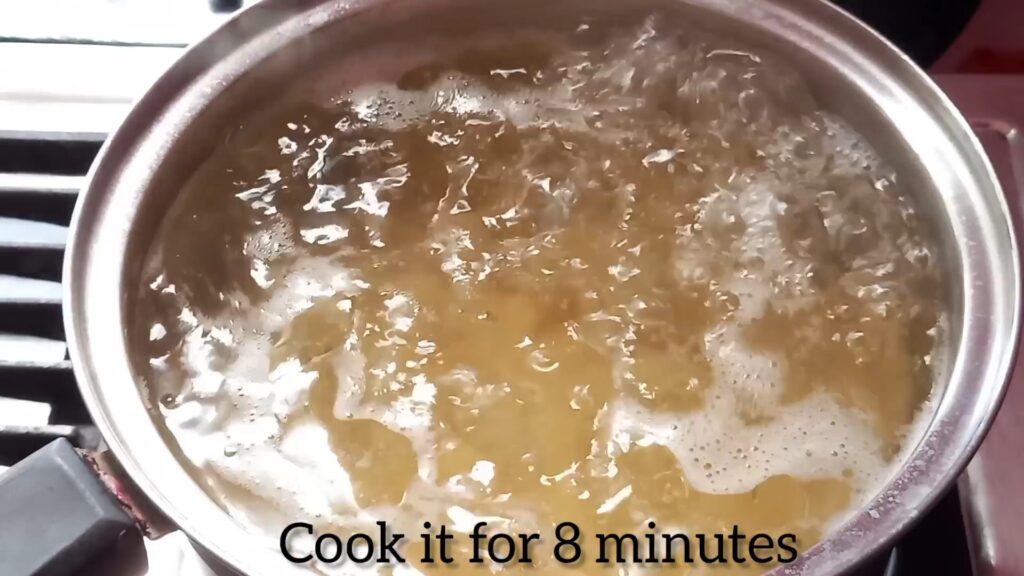 Add pasta and cook it for 8 to 9 minutes. Until it completely cooks. Remove it from water and drizzle a tbsp oil. Mix well. Do not overcook the pasta. You can store some water for further use.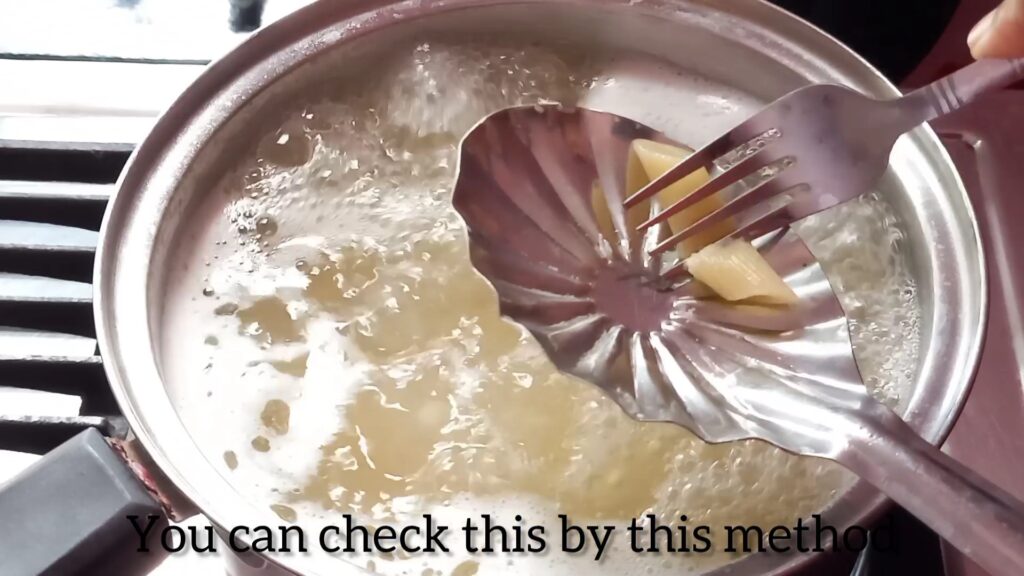 How to cook veggies?
Take a pan, add 3 tbsp butter. Heat it for a minute. Then, add onions, green chilies. Cook it for 4 minutes on medium flame.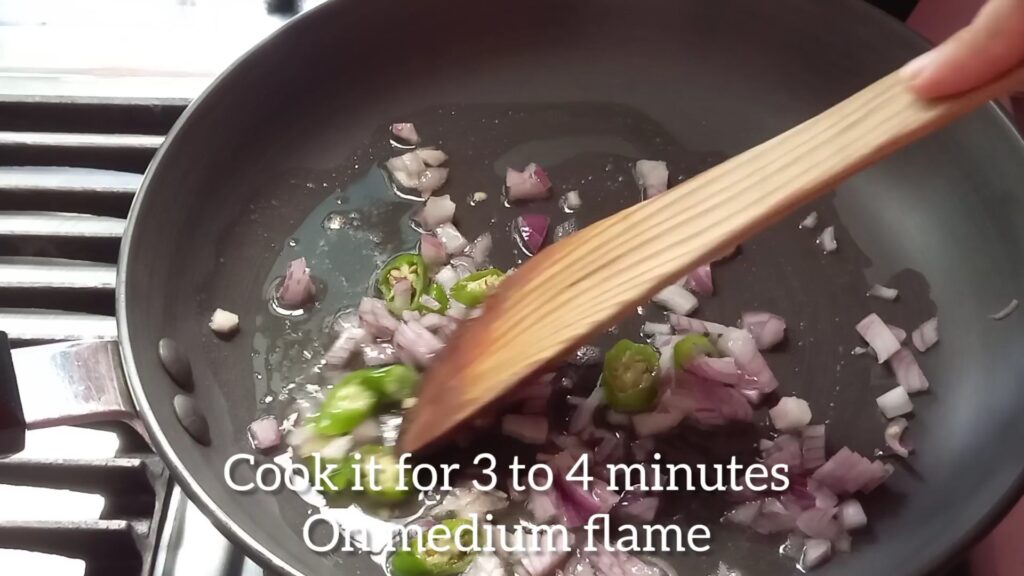 Add chopped capsicum. Again cook it for 4 minutes on medium.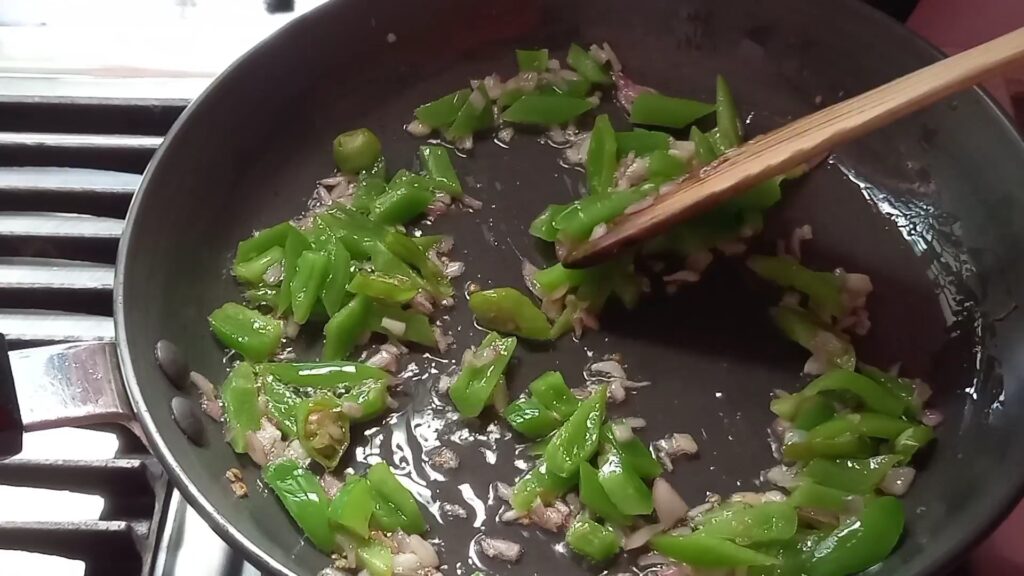 Then, add cabbage, tomato. Cook it for 30 seconds. Here add ½ tbsp vinegar. Mix well. Remove it from heat. Do not overcook the veggies. we also need a bit of crunch.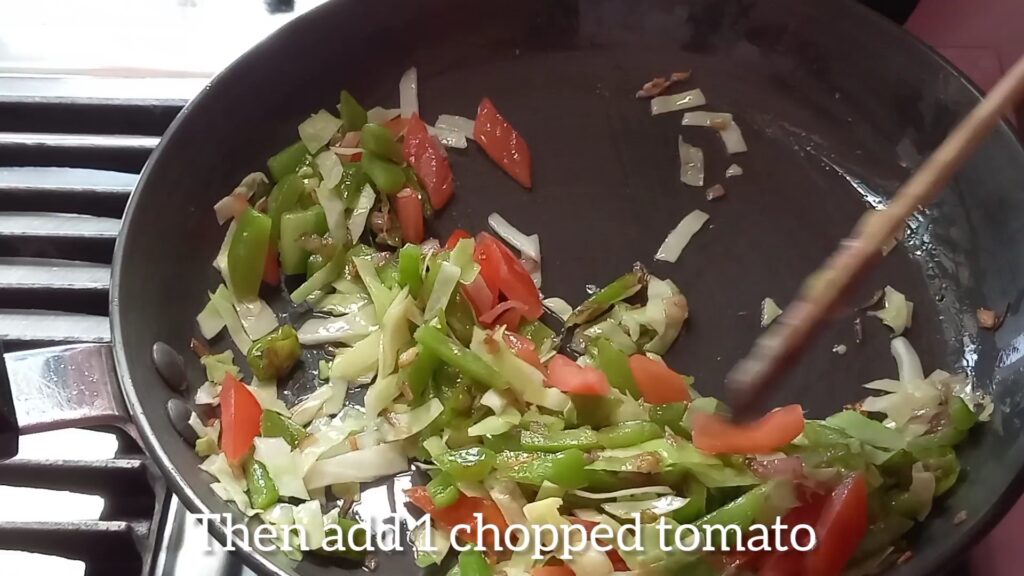 How to make white sauce?
In the same pan add 1 tbsp butter.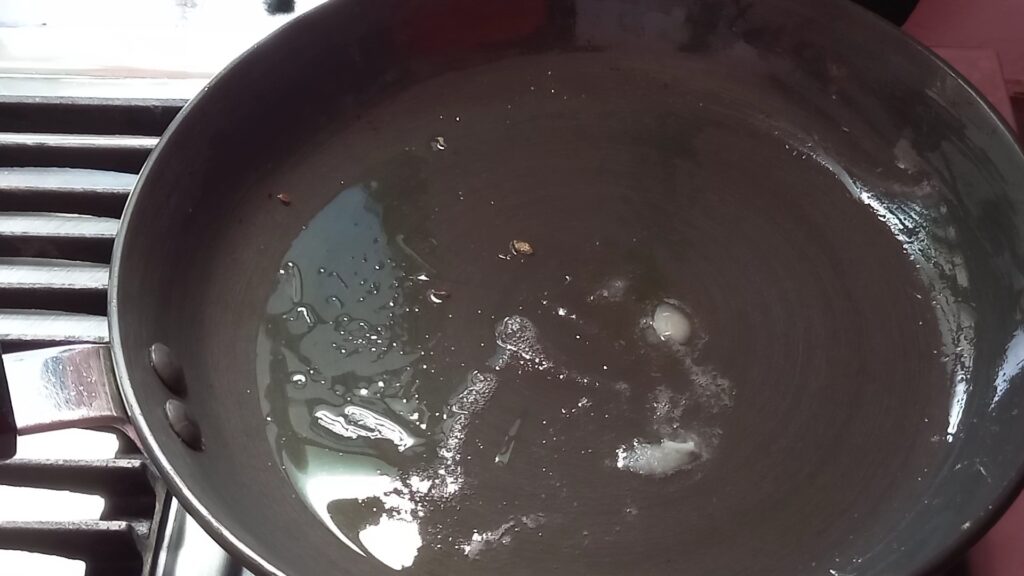 Add flour. Turn the flame on low and sauté well.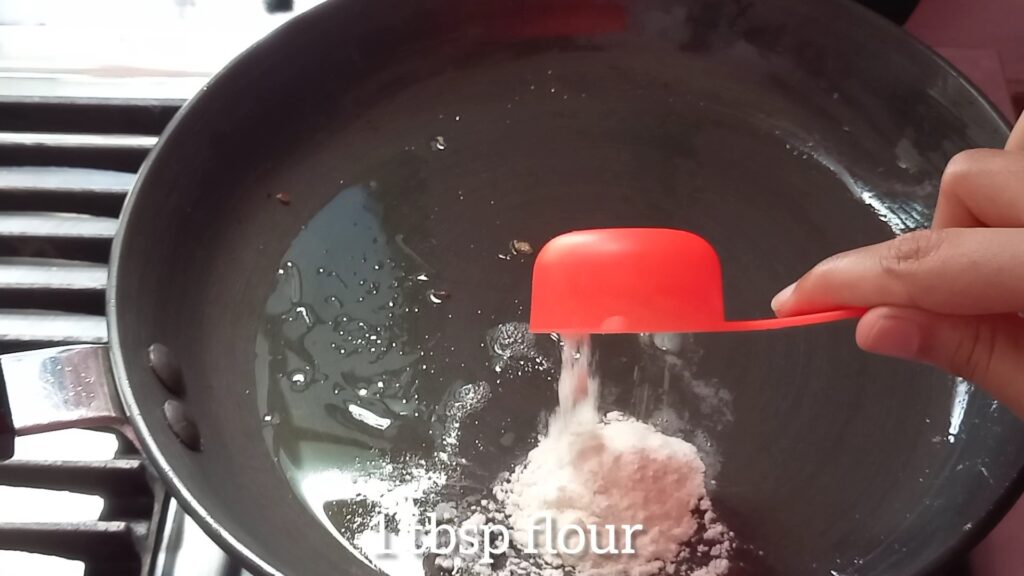 It takes 40 to 50 seconds. When the flour starts to releases its aroma then it is ready. Keep stirring it and do not burn the flour.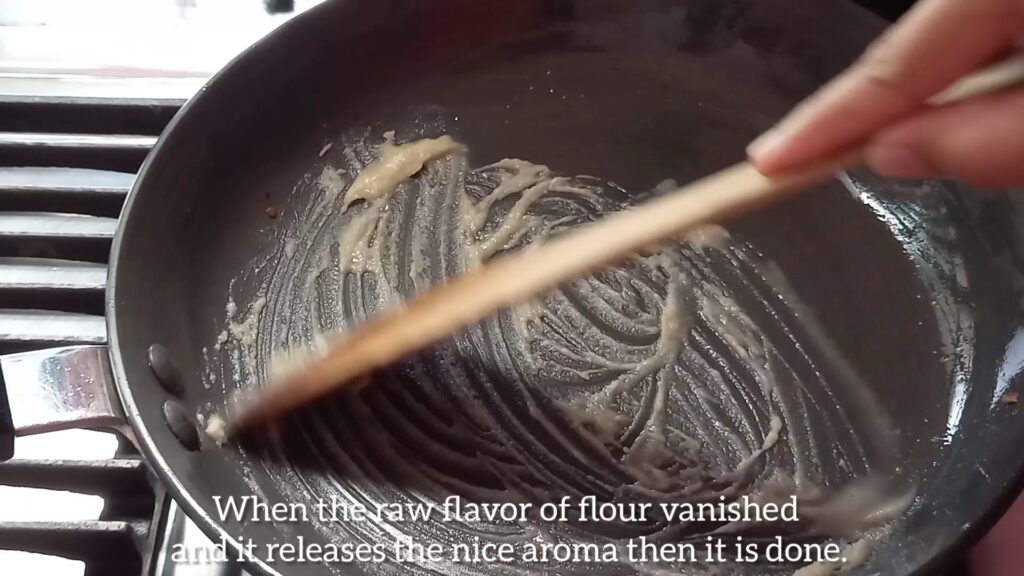 Now, add milk and stir continually. Do not add whole milk at a time.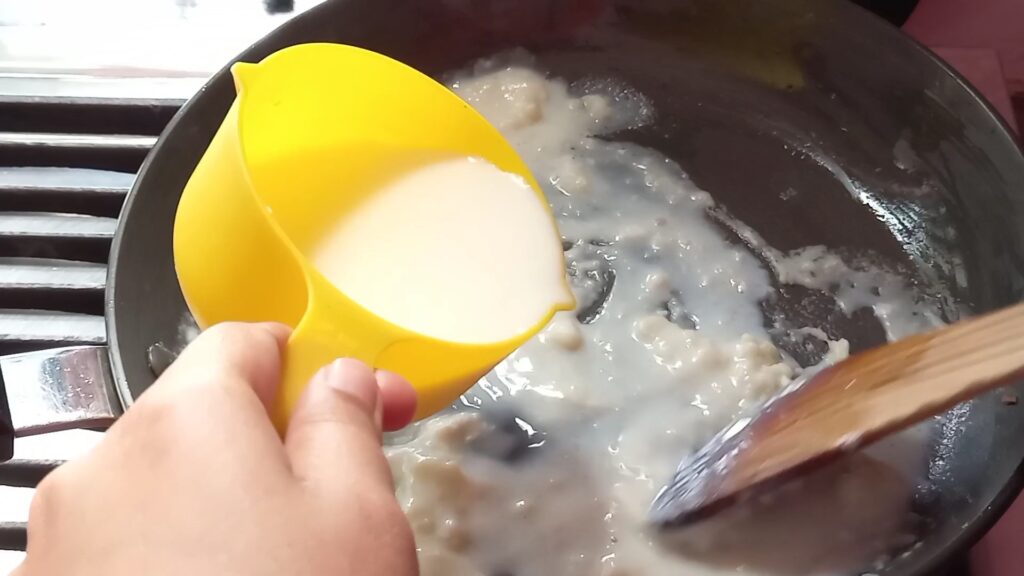 With the help of a whisk or spatula mix the flour well with milk.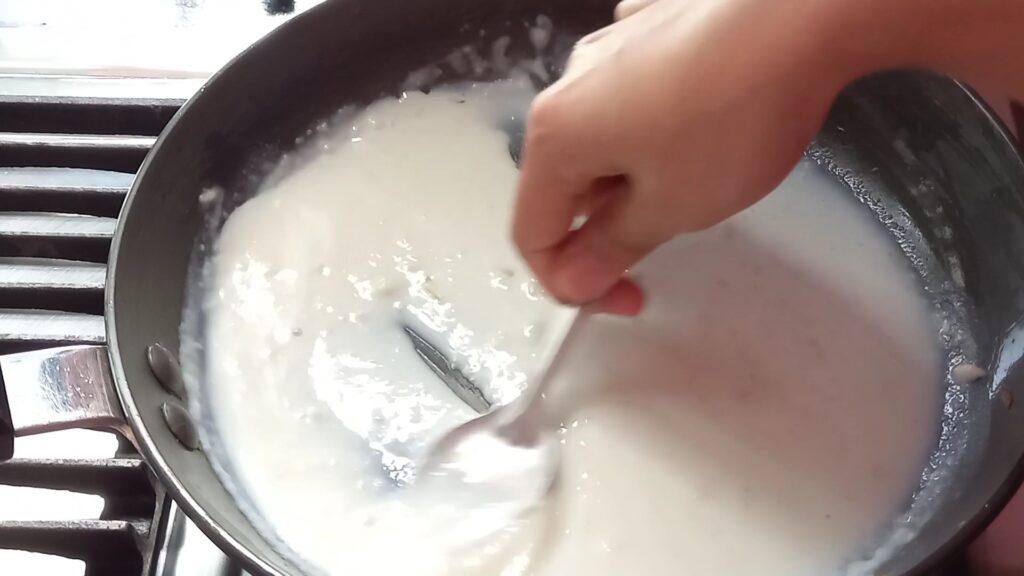 Cook it for 4 to 5 minutes on medium flame. Add black pepper powder and 1 tbsp salt.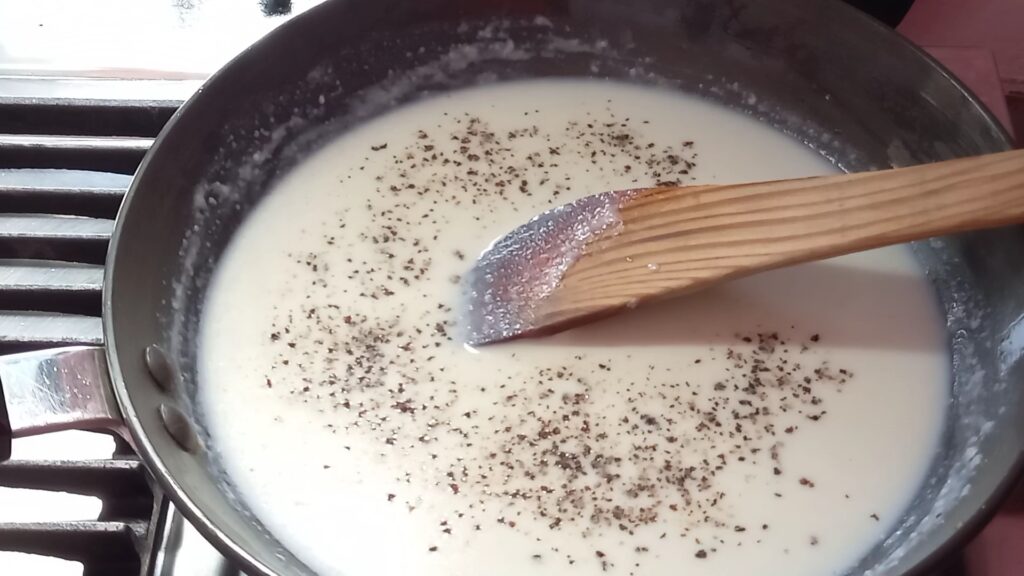 For checking the sauce, dip a spoon in a sauce and draw a finger on the back of the spoon, it leaves an open space by doing this. It is ready and gets the right thickness.
Then add cheese. You can use your favorite cheese. Mix well.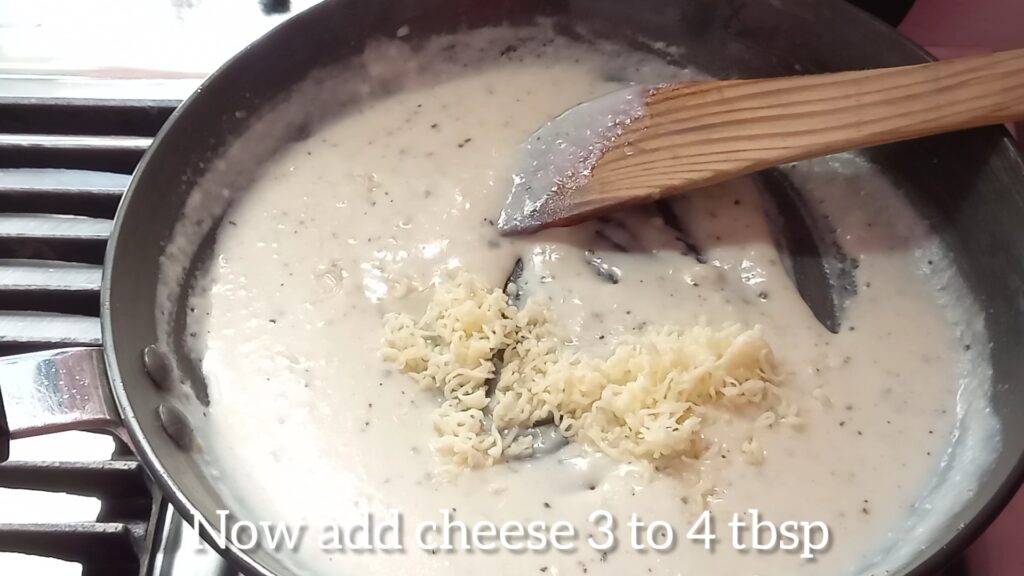 Then add veggies. mix it.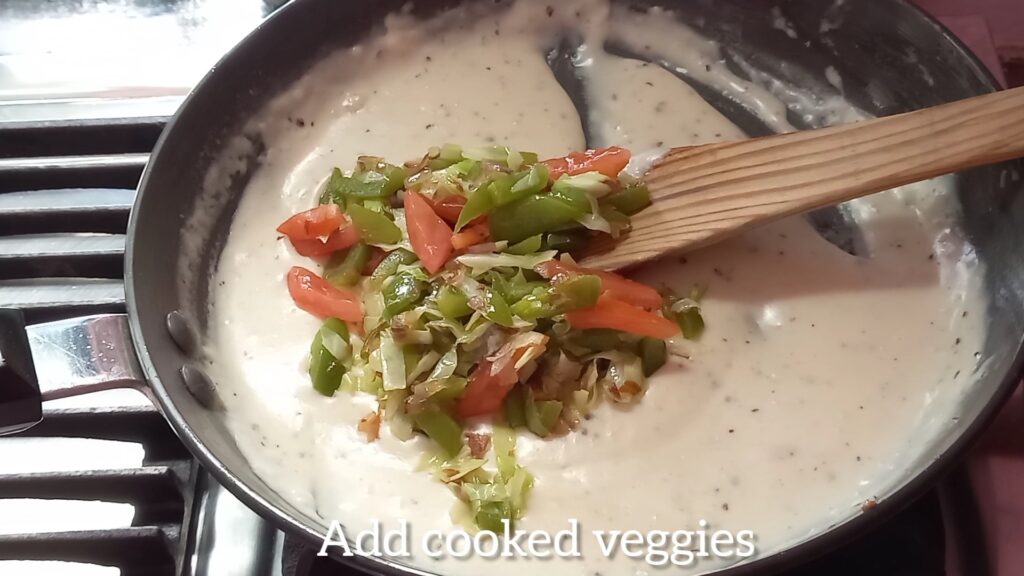 Add cooked pasta. And 10 to 15 ml water. Mix well and cook it for 3 to 4 minutes on medium flame. Here you can use plain water or pasta water.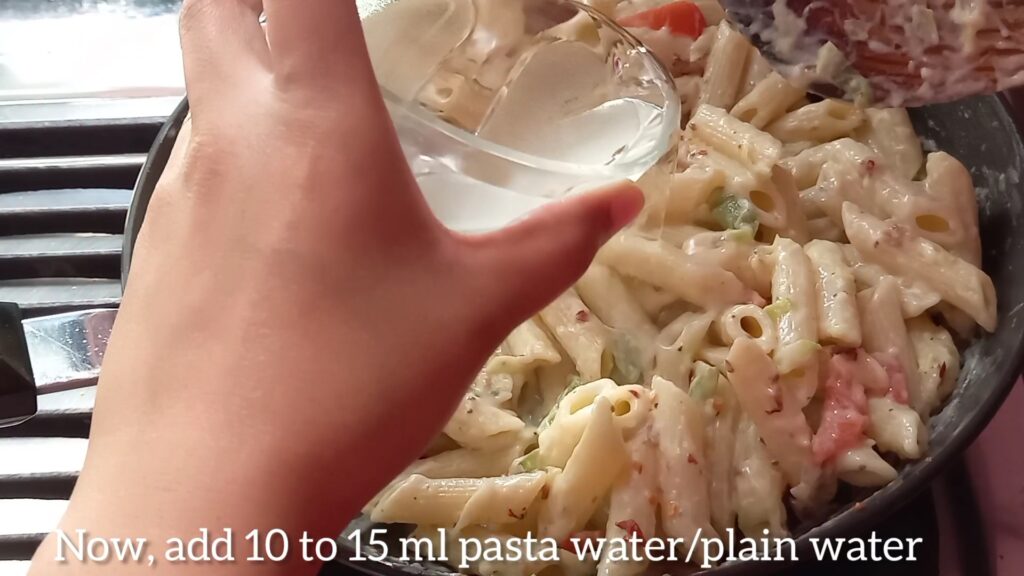 Add chili flacks and other herb seasonings.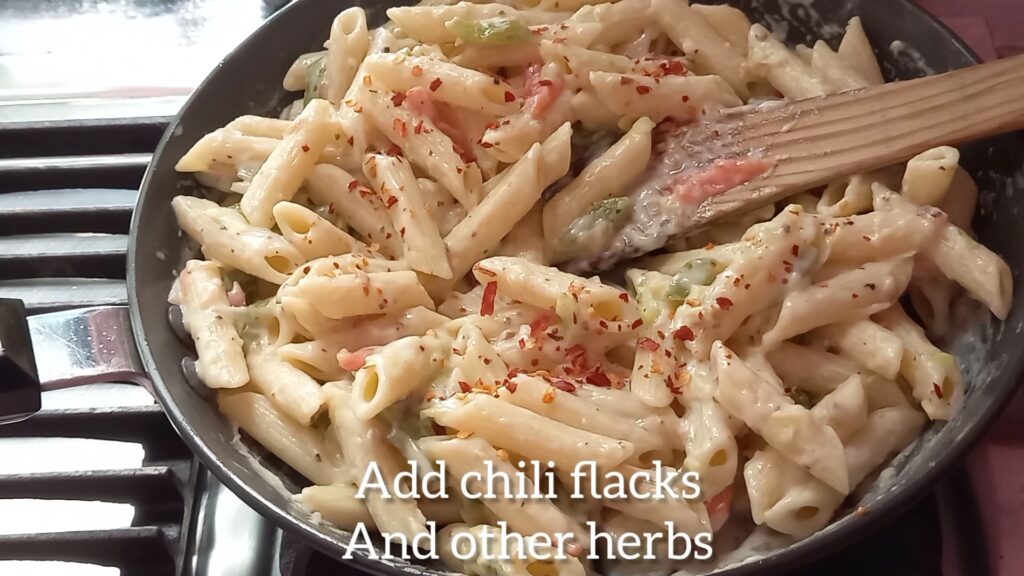 Turn off the heat and serve. White sauce pasta is ready.