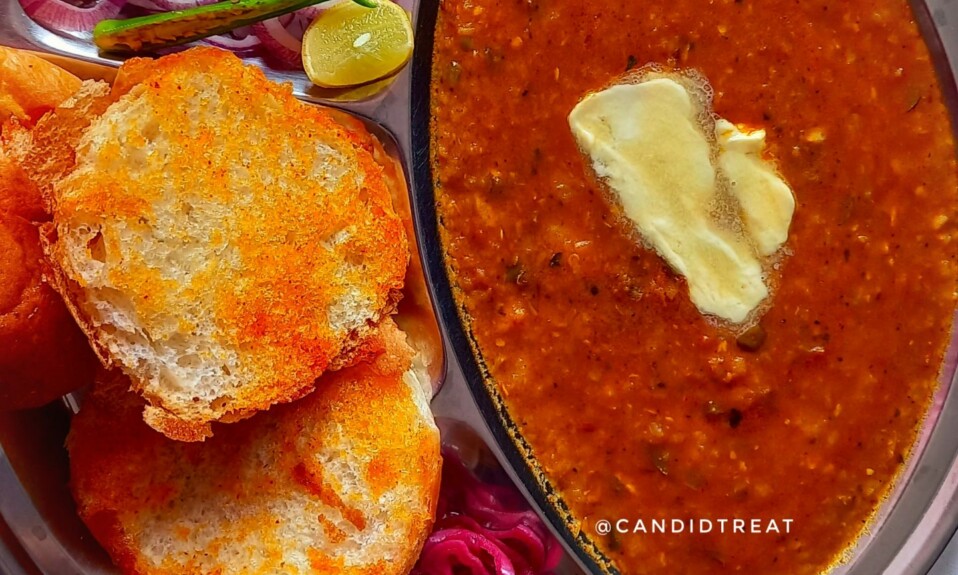 Pav Bhaji Recipe | Street-style Pav Bhaji Recipe | Learn how to make street-style pav bhaji with step-by-step photos and video. Pav bhaji is the most popular street food in Mumbai but now it gets popularity from all over India. Basically, pav is a Hindi name for Indian bread that is round-shaped bread and bhaji is the mix of mashed veggies which is cooked with a lot of butter and special pav bhaji masala.
Now, you can easily make this street-style bhaji at home. Serve this bhaji with toasted buns. you can also make this recipe for your house party or for any special get-together. Today, I am not using other veggies, so for that type of bhaji check out my PAV BHAJI RECIPE. Here you can find the easiest way to make this bhaji with step-by-step guidelines.
Some other recipes from this blog…
Ingredients
Pav bhaji masala for one time bhaji
2 tbsp coriander seed
1 tbsp cumin seed
4 dry red chili
1 teaspoon fennel seed
½ teaspoon fenugreek seed
1 bay leaf
4 cloves
2 green cardamom, 1 black cardamom
½ teaspoon turmeric powder
1 teaspoon black salt
½ teaspoon salt
4 black pepper
1 teaspoon sugar
1 teaspoon sesame seed
1 teaspoon mango powder
1 teaspoon fenugreek leaves
4 to 5 curry leaves
1 cinnemon stick
Dry roast them for 3 to 4 minutes. Then grind them into fine powder.
Ingredients for bhaji
6 to 7 boiled potatoes
2 onion chopped
1 capsicum chopped
2 tomatoes chopped
5 to 6 green chilies chopped
3 to 4 tbsp pav bhaji masala
2 tbsp ginger, garlic paste/crushed
3 to 4 tbsp butter/ghee
4 tbsp oil
2 tbsp salt
1 tbsp cumin seed
3 tbsp kashmiri red chili powder
½ tbsp dry fenugreek leaves
1 tsp garam masala powder
700 to 800 ml water
2 tbsp lemon juice
Some coriander leaves
Some butter for richness
How to make street-style bhaji at home?
First, we need to boil the potatoes. You can also presser cook it for 6 to 7 whistles. Then remove it and peel it. Mash them with the help of a masher. Then chop onions, tomatoes, chilies, and capsicum into fine cubes. Crush the ginger and garlic. Take a pan/kadhai, and add butter and oil. Heat it on a high flame. Add cumin seeds, ginger, garlic, and chilies. Sauté for 30 seconds. Add onions, and cook for 3 to 4 minutes on high flame.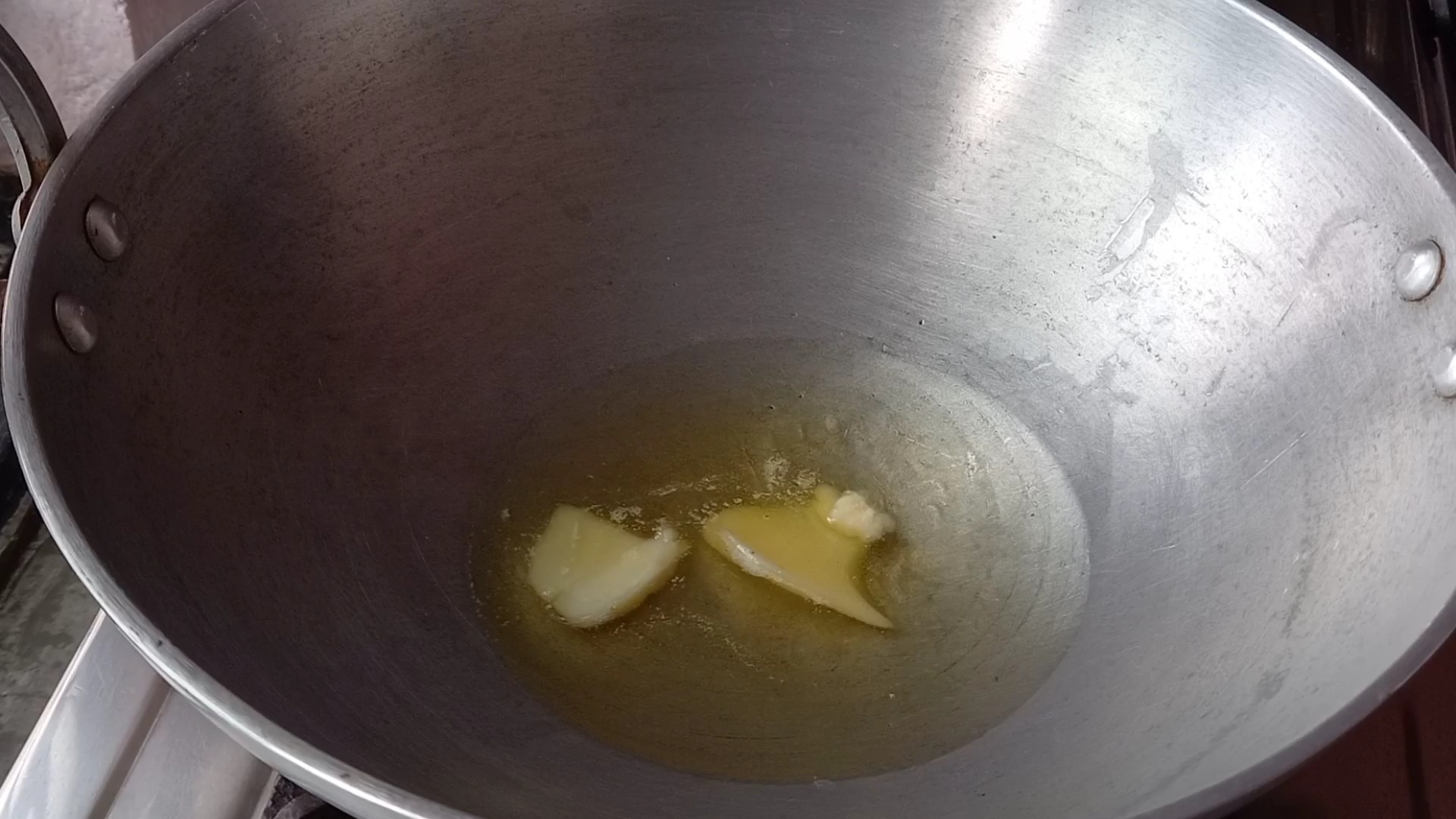 Add salt, and turmeric powder. Mix well. add tomato.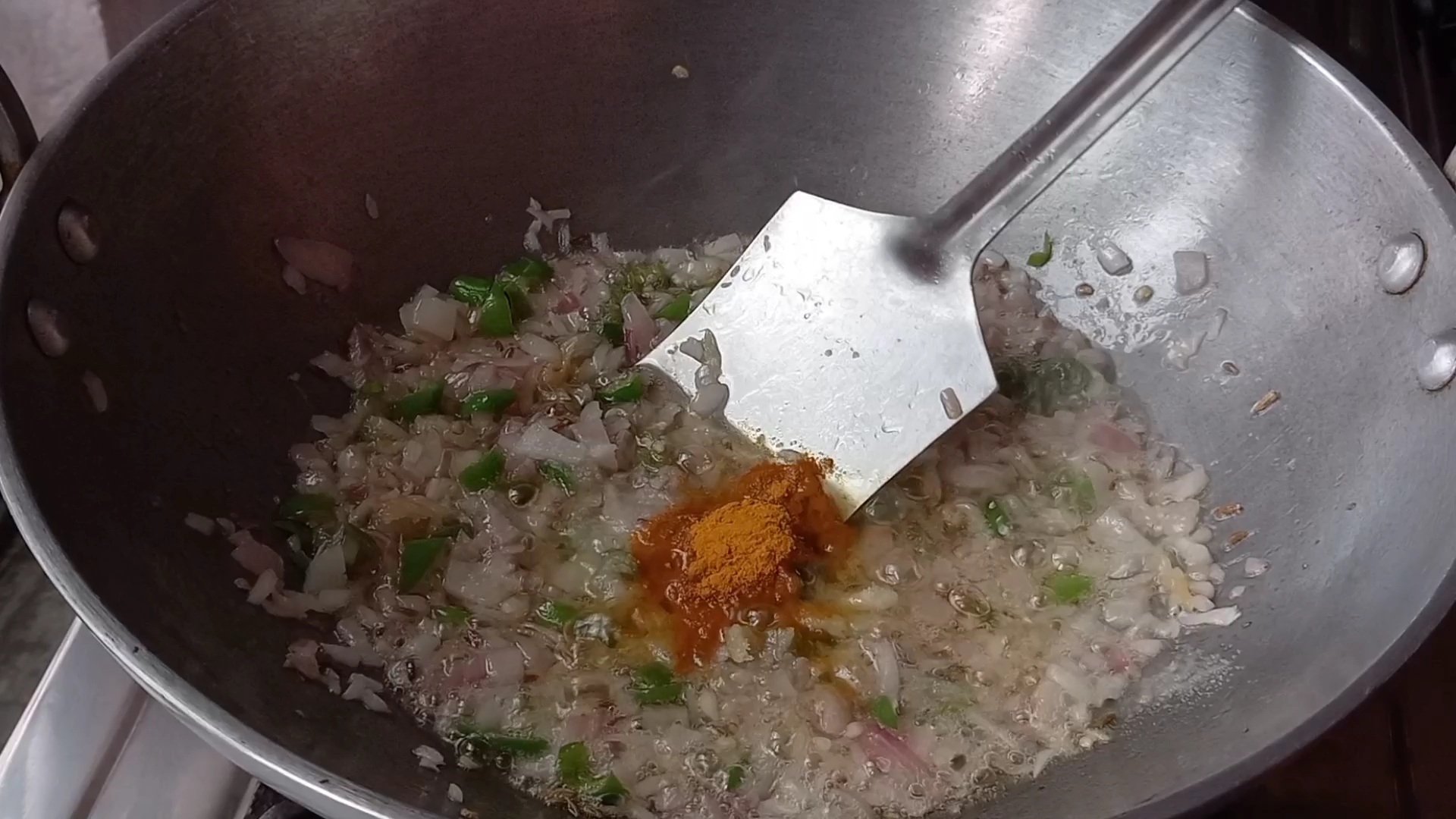 Add red chili powder, pav bhaji masala. Mix well and regulate the flame on low.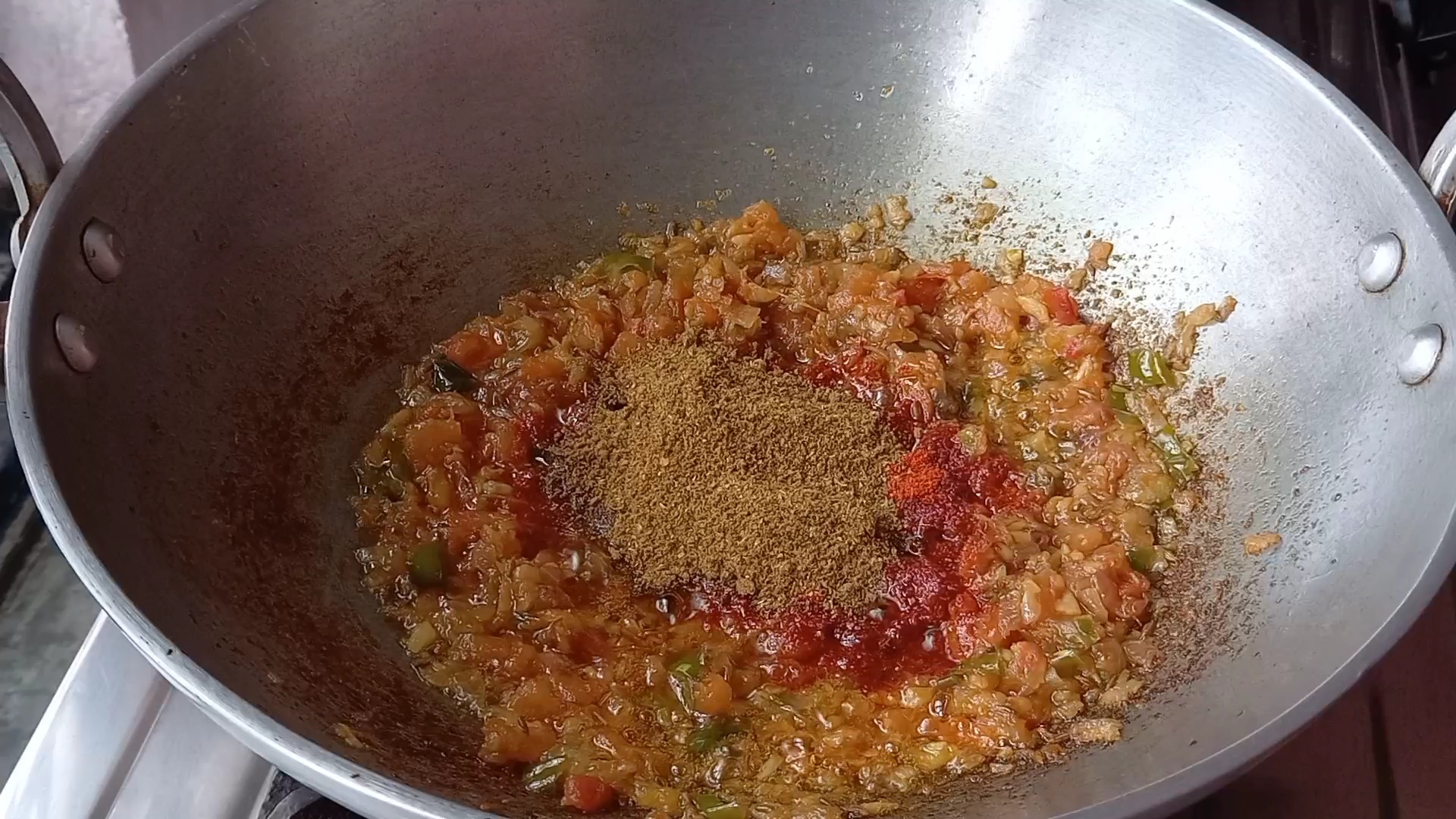 Add capsicum. Cook for 4 to 5 minutes on medium flame.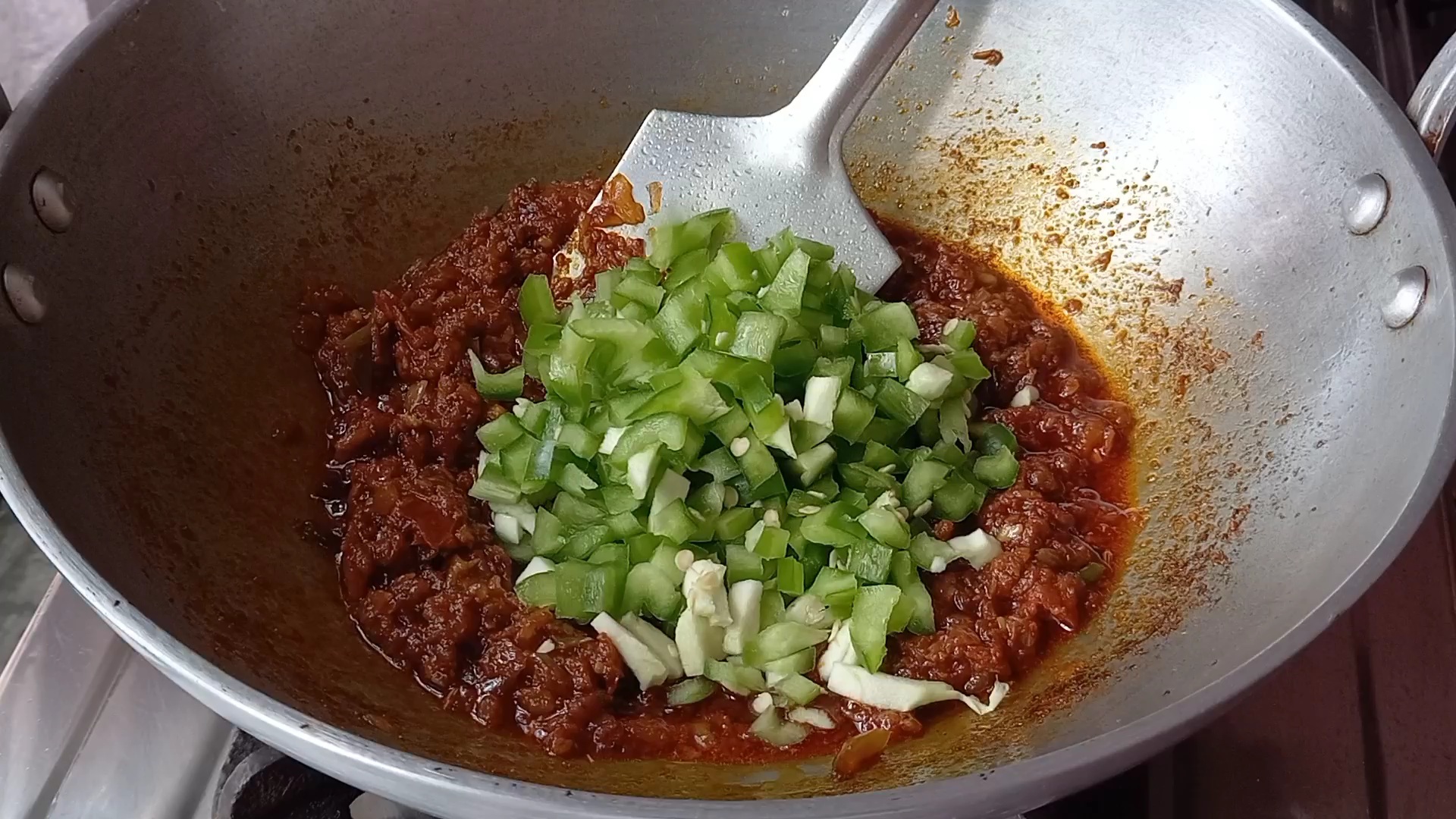 Then add boiled and mashed potatoes. Mash them with the potato masher. add some fenugreek leaves and garam masala powder. And cook on a medium flame for the next 10 to 15 minutes.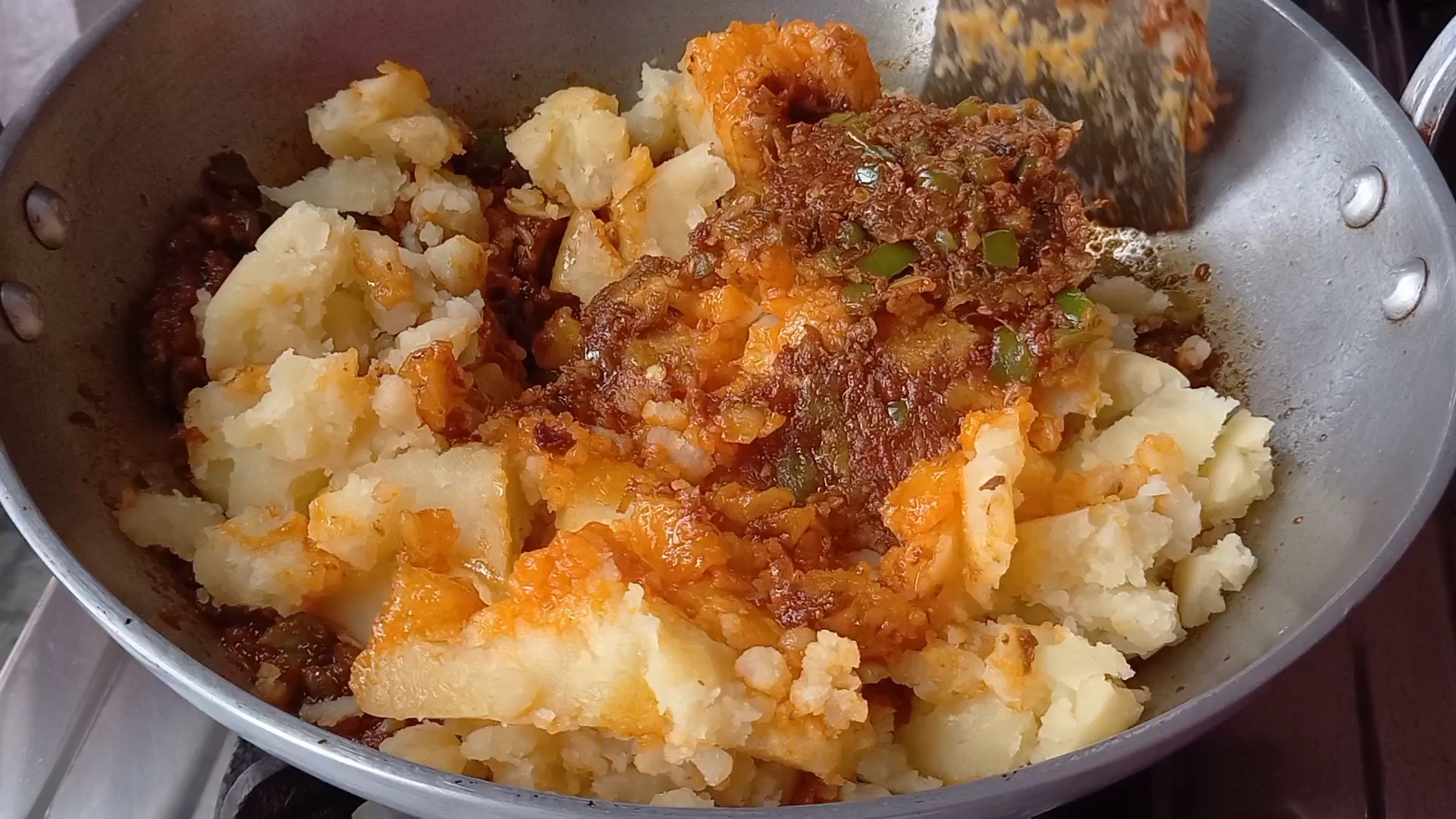 Now, add water and cook for 15 minutes on medium to low flame. Here add 2 tbsp lemon juice. After that, garnish with coriander leaves and some butter. Turn off the heat. Bhaji is ready to serve.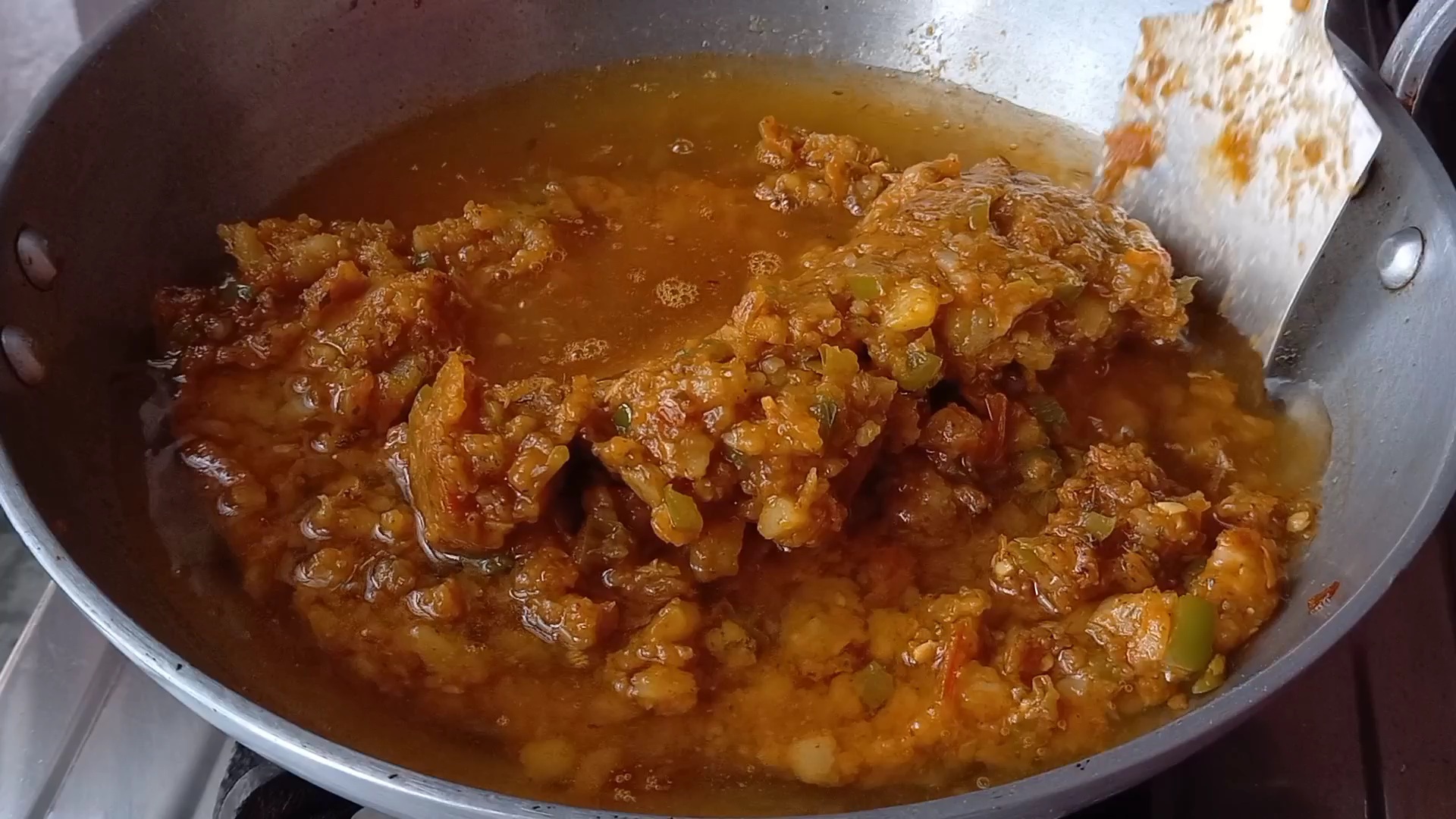 Toast some pav with butter and chili powder.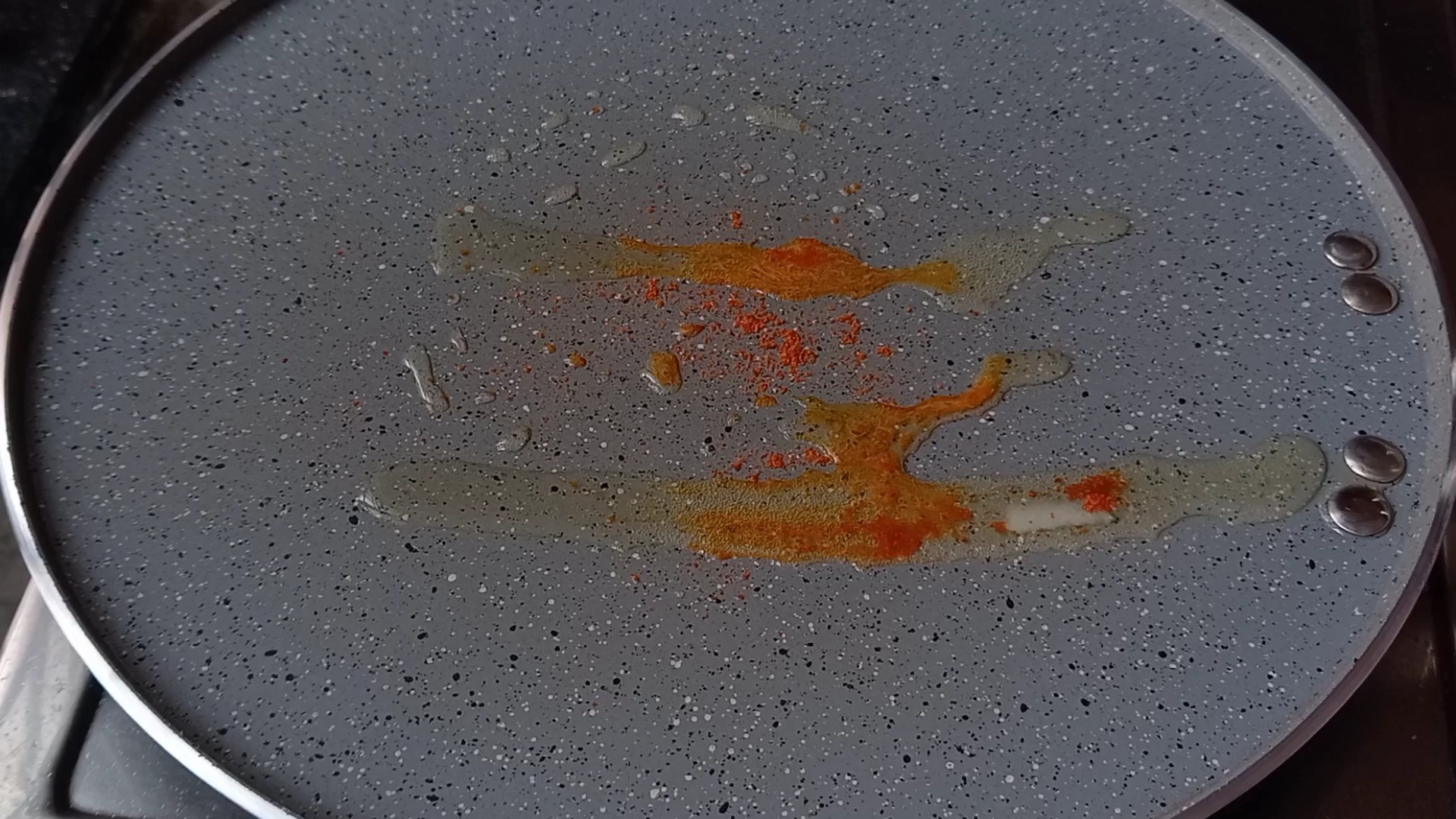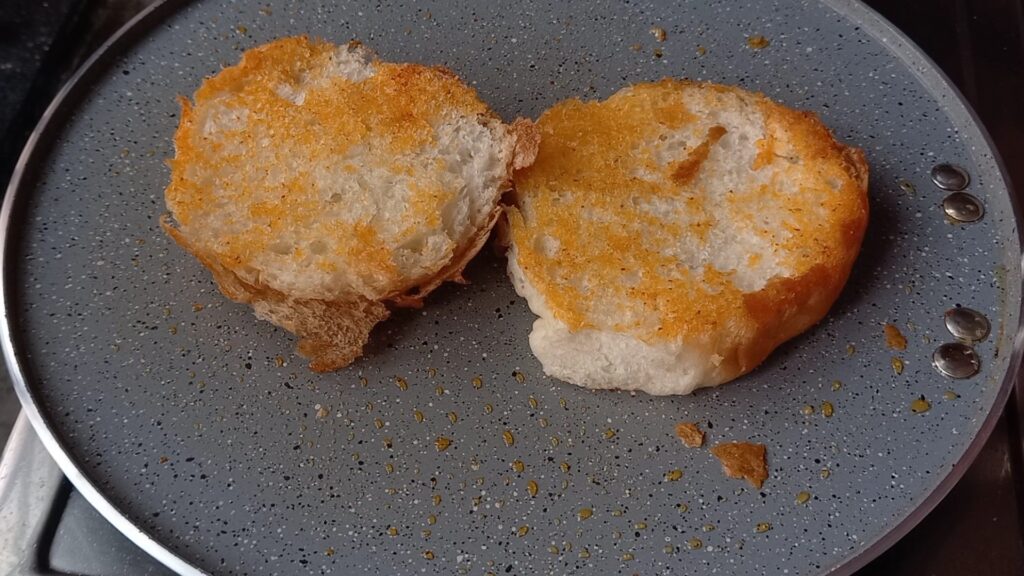 Serve it with a hot and delicious bhaji.