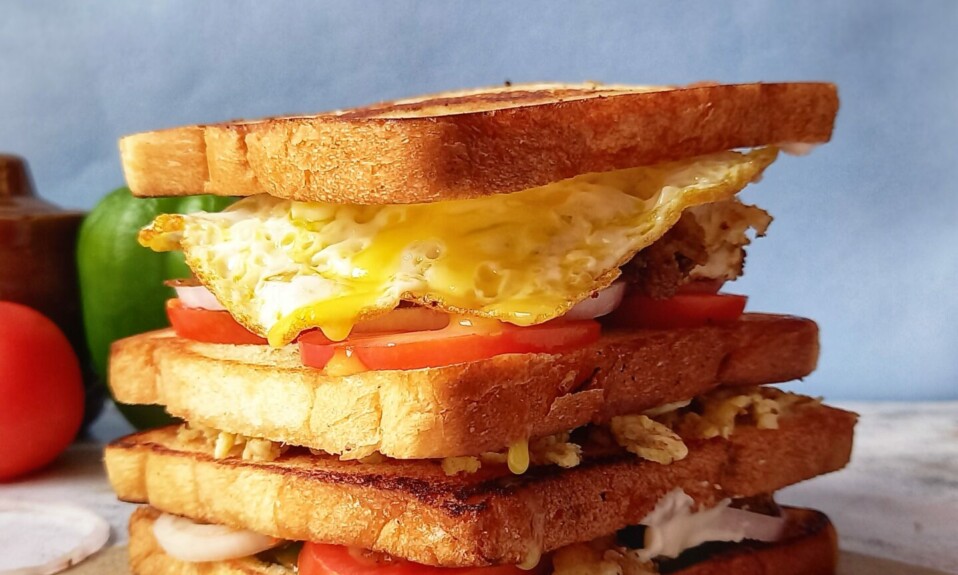 Extreme Chicken Sandwich Recipe | Learn how to make this spicy and tasty extreme chicken with step-by-step photos and video. If you want to try something different and delicious, try this chicken sandwich. You can easily make this at home. This sandwich tastes spicy and full of roasted chicken flavor. And this one sandwich is enough to fulfill your cravings and hunger. You can also make this sandwich as a full meal or for brunch. Let's start the recipe…
Some other snack recipes…
INGREDIENTS
5 chicken pieces for 1 sandwich
Spices for marination –
1 and a half tbsp roasted fennel powder
Half tbsp salt
A pinch of clove power
2 tbsp coriander powder
Half tbsp powdered sugar
1/2 tbsp garam masala powder
2 to 3 tbsp red chili powder
1 tbsp dry fenugreek leaves
Half tbsp black pepper powder
3 to 4 tbsp oil
Half capsicum slices
Half onions
1 tbsp crushed or paste ginger garlic
1 egg for scrambling
1 egg for frying
4 bread slices for 1 sandwich
Red chili sauce
Mayonnaise
Sliced tomatoes and onions
RECIPE VIDEO
Prepare the spice reb for chicken
Take a bowl. Add all spices (mentioned above) and salt, sugar. Mix well.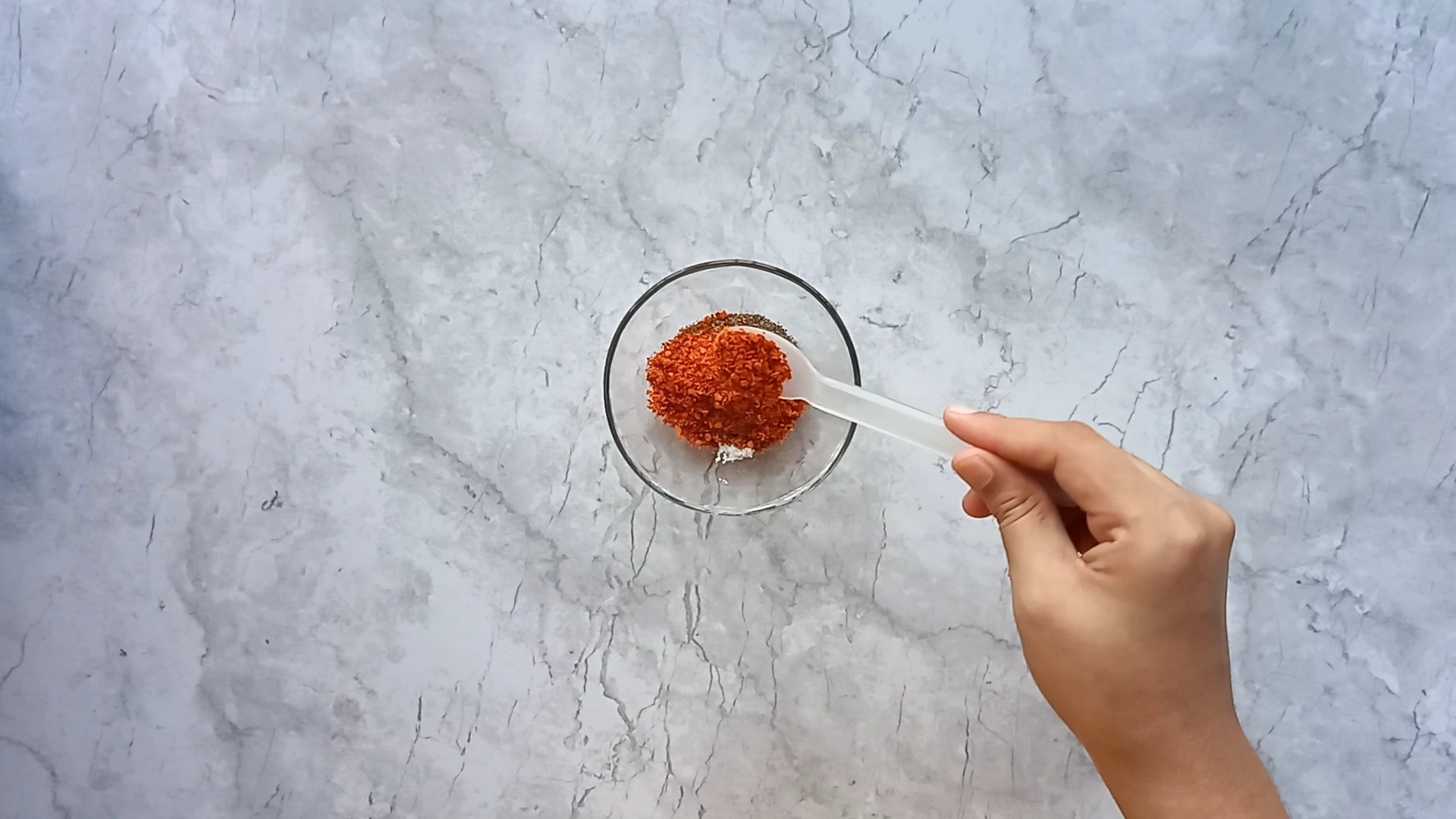 Now, take clean chicken pieces. Here, I used chicken with bones. You can also use boneless chicken. Now add crushed ginger and garlic. Add 3 to 4 tbsp spice rub. Marinate them well and leave it for 5 to 8 minutes.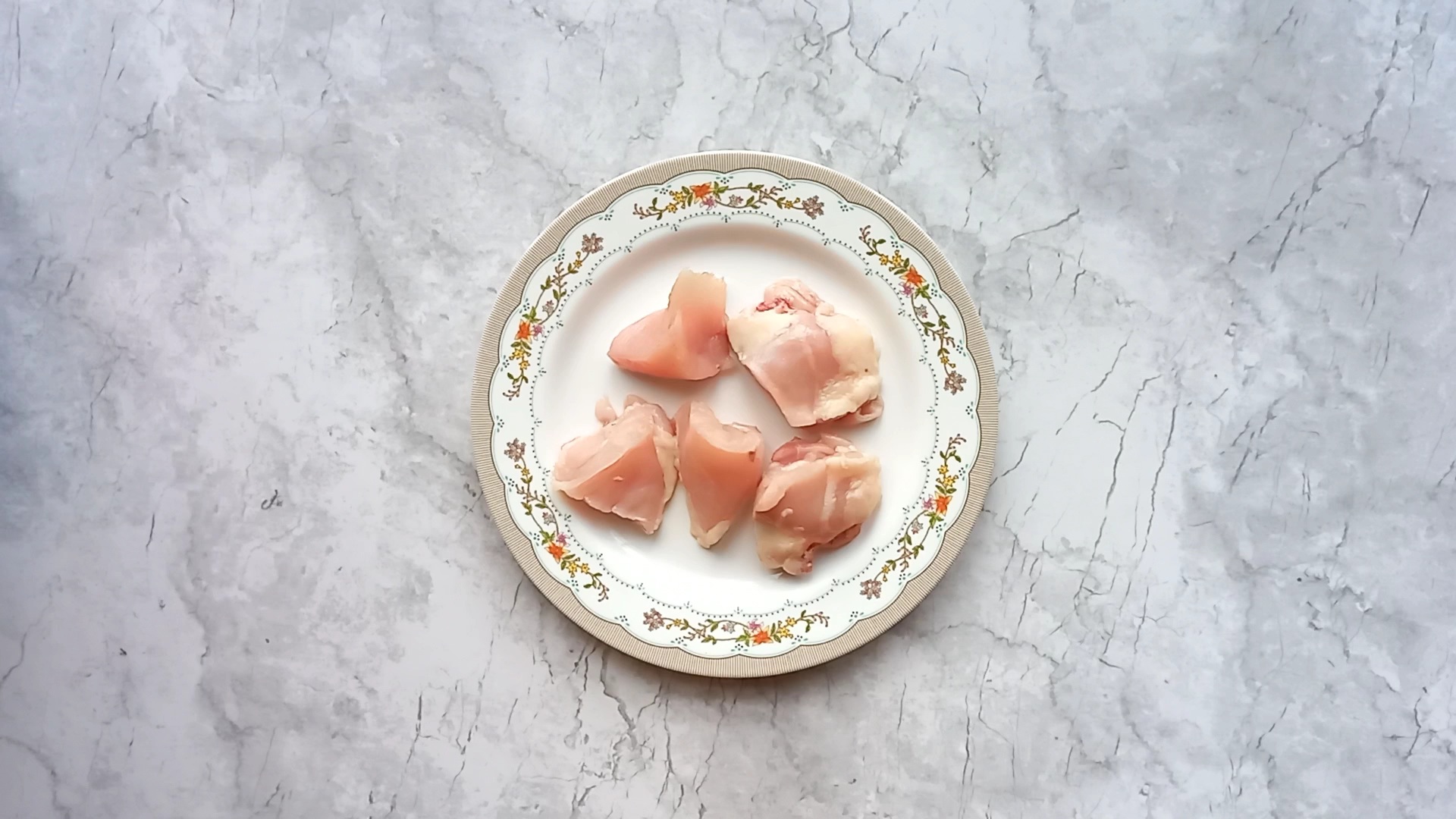 After that, heat some oil in a pan. Place the chicken pieces and cook them on high flame for 3 to 4 minutes. Then, cook them on medium flame for 5 to 10 minutes.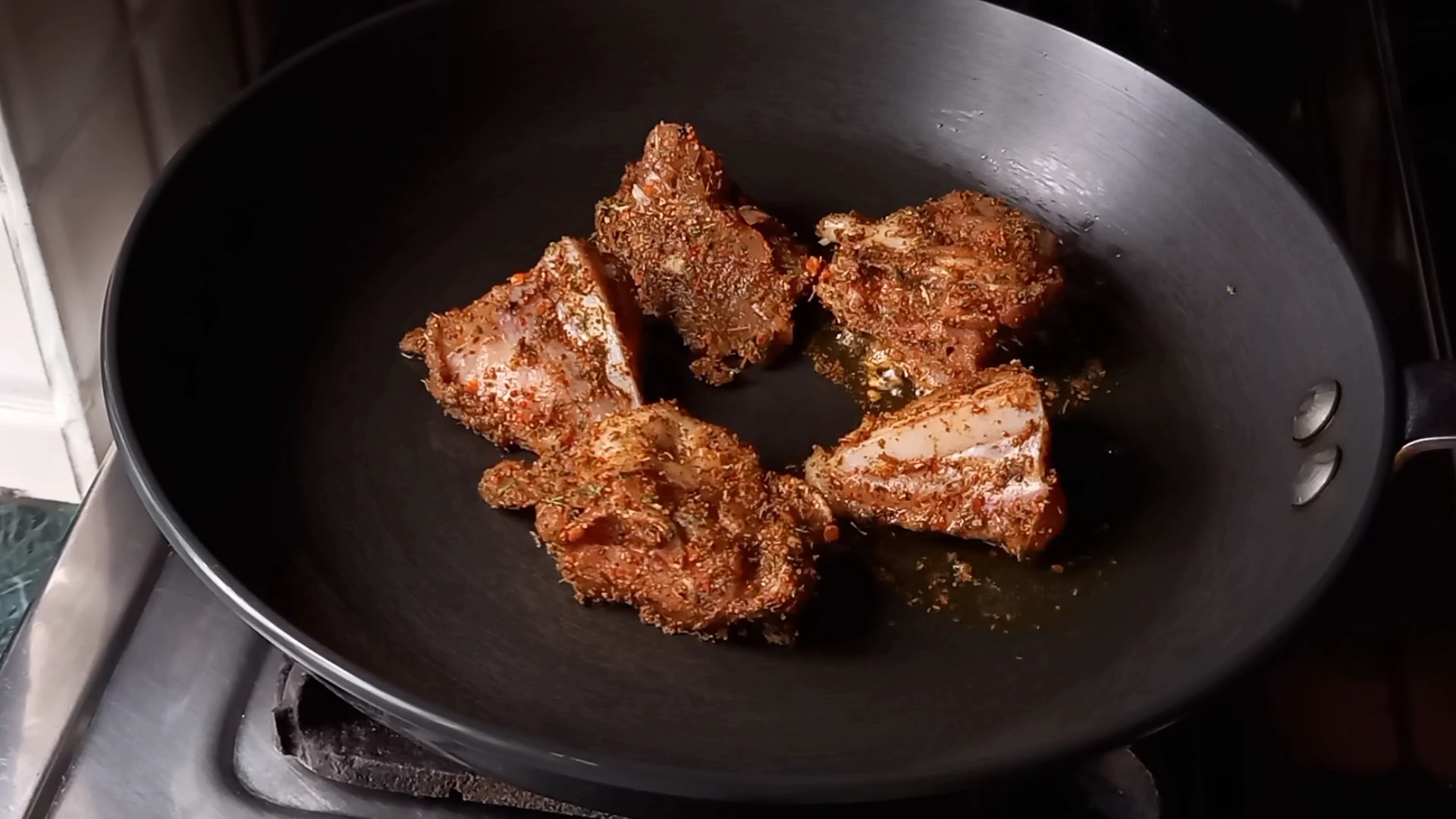 After that, add some sliced capsicum and onions. Cook them with chicken marinate. And use the same pan. So we can cook both chicken and veggies at one time. Check the salt and pepper. If you need more, add it to the sauteed veggies. Cook them until it turns soft. Now, remove them from the pan.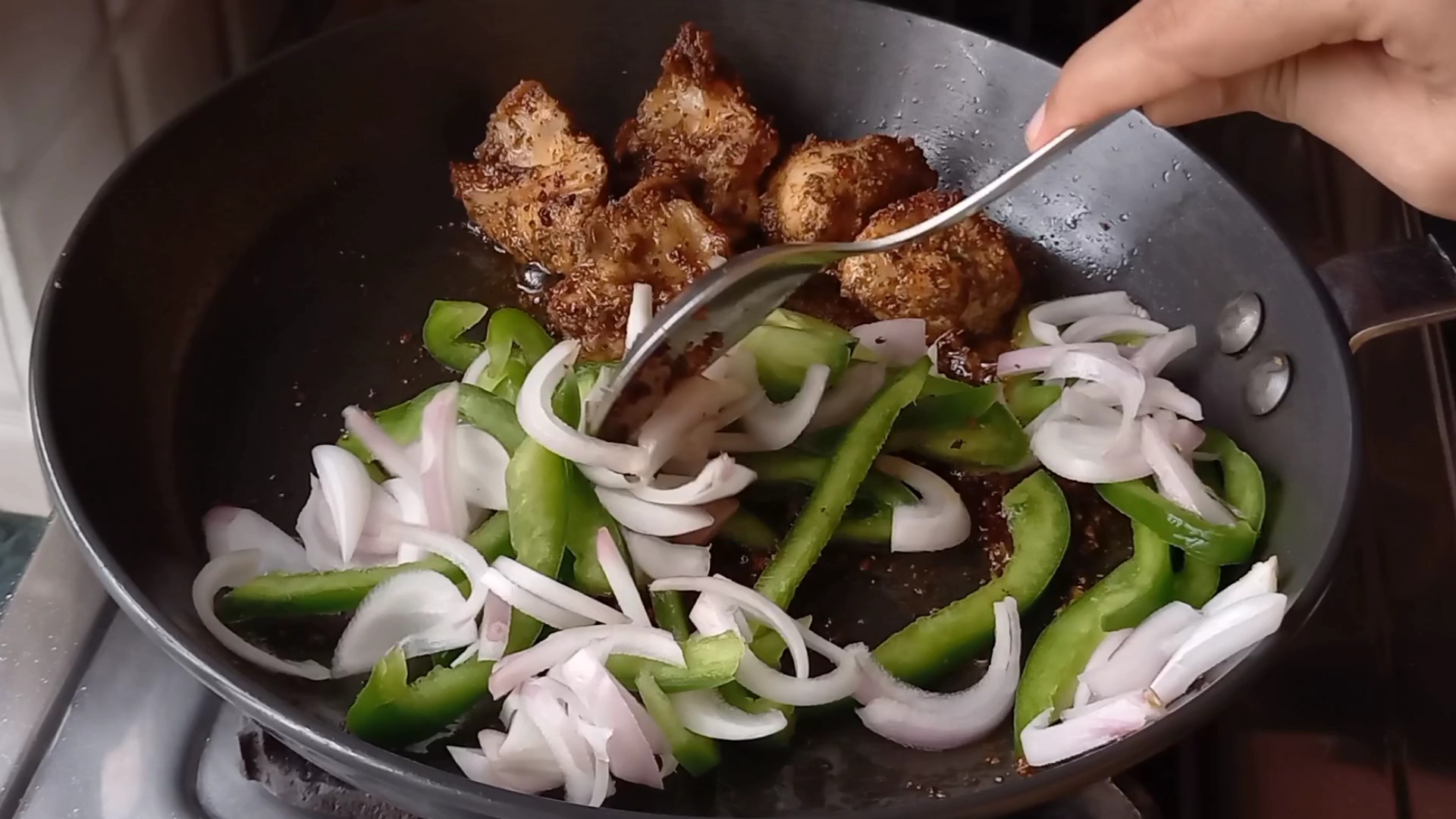 And in the same pan, cook one whisked egg on low flame. Here, you just need to add salt in egg and whisk. Cook them well. Now, take a griddle. Heat some oil and crack one egg. Fry the egg on high flame for 2 to 3 minutes. Sprinkle some salt over it. Now toast the bread slices.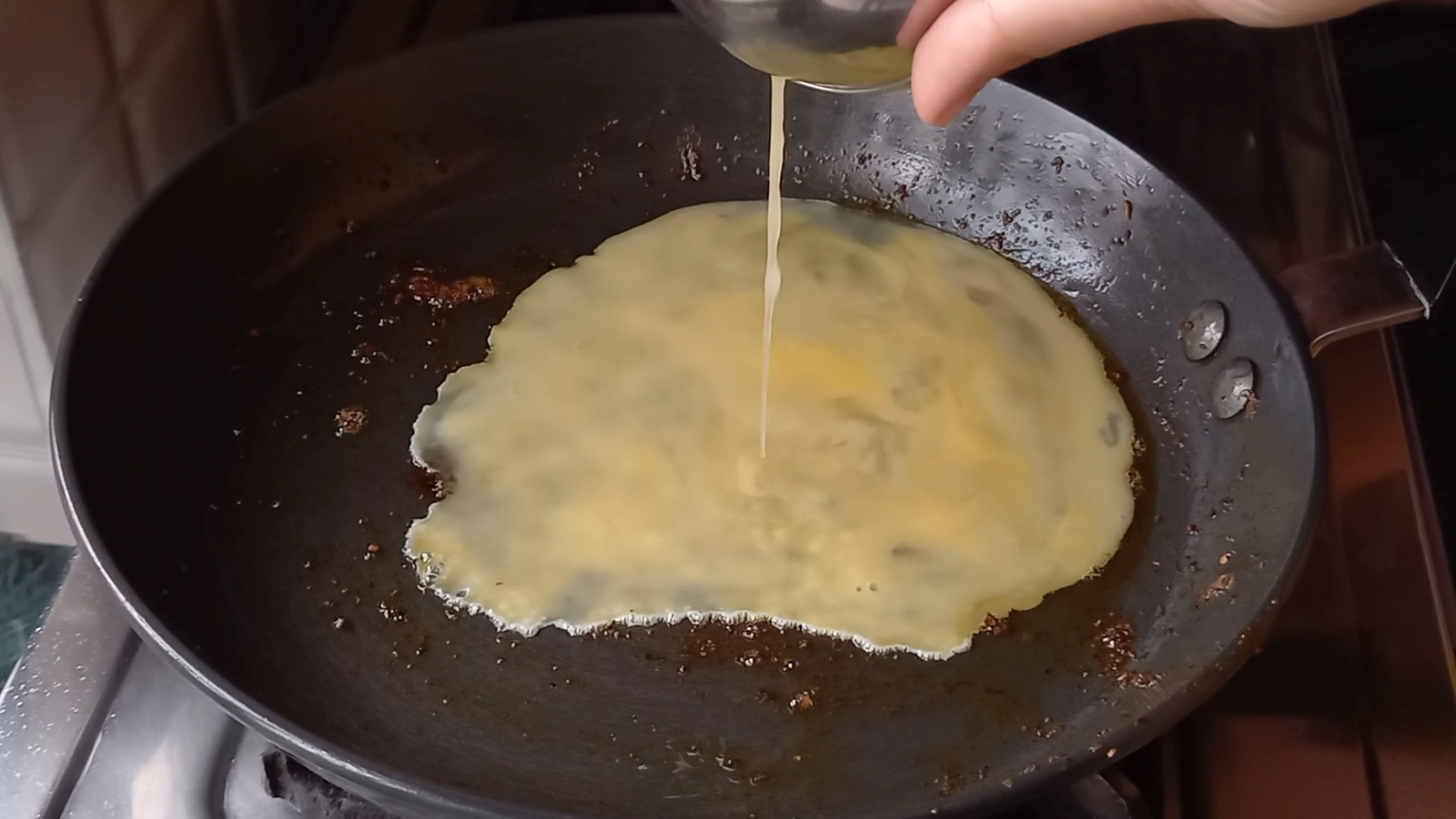 Assemble the sandwich
Now, it's time to assemble the sandwich. Take a bread slice, and add 1 tbsp mayonnaise. Then add sautéed capsicum and onions. Add two slices of tomato and some onions.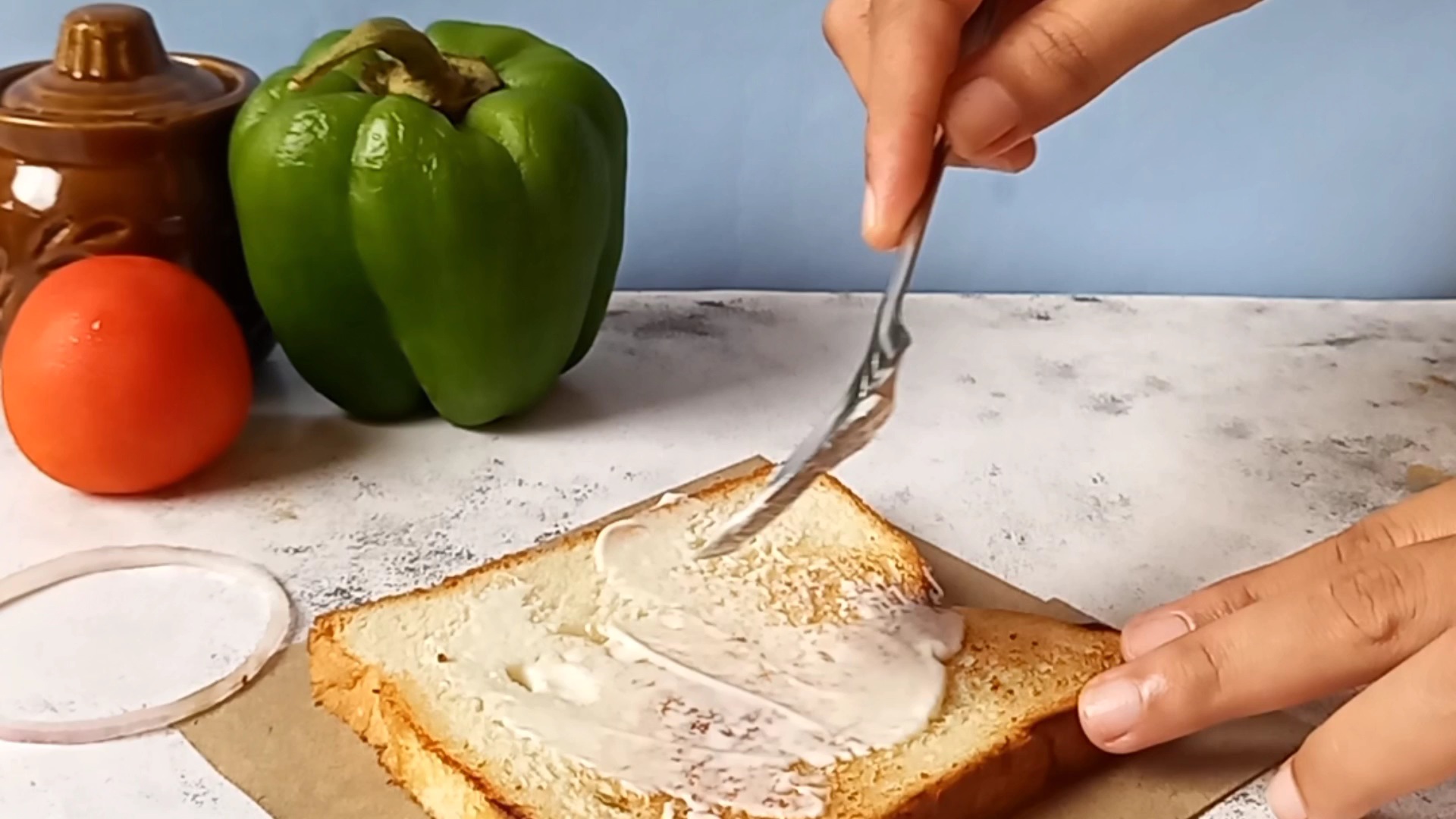 Add cooked chicken pieces. First, remove the bone and chop them into pieces. Now, pour some red chili sauce. Place another bread slice. Add scrambled egg. Then, place third bread slice.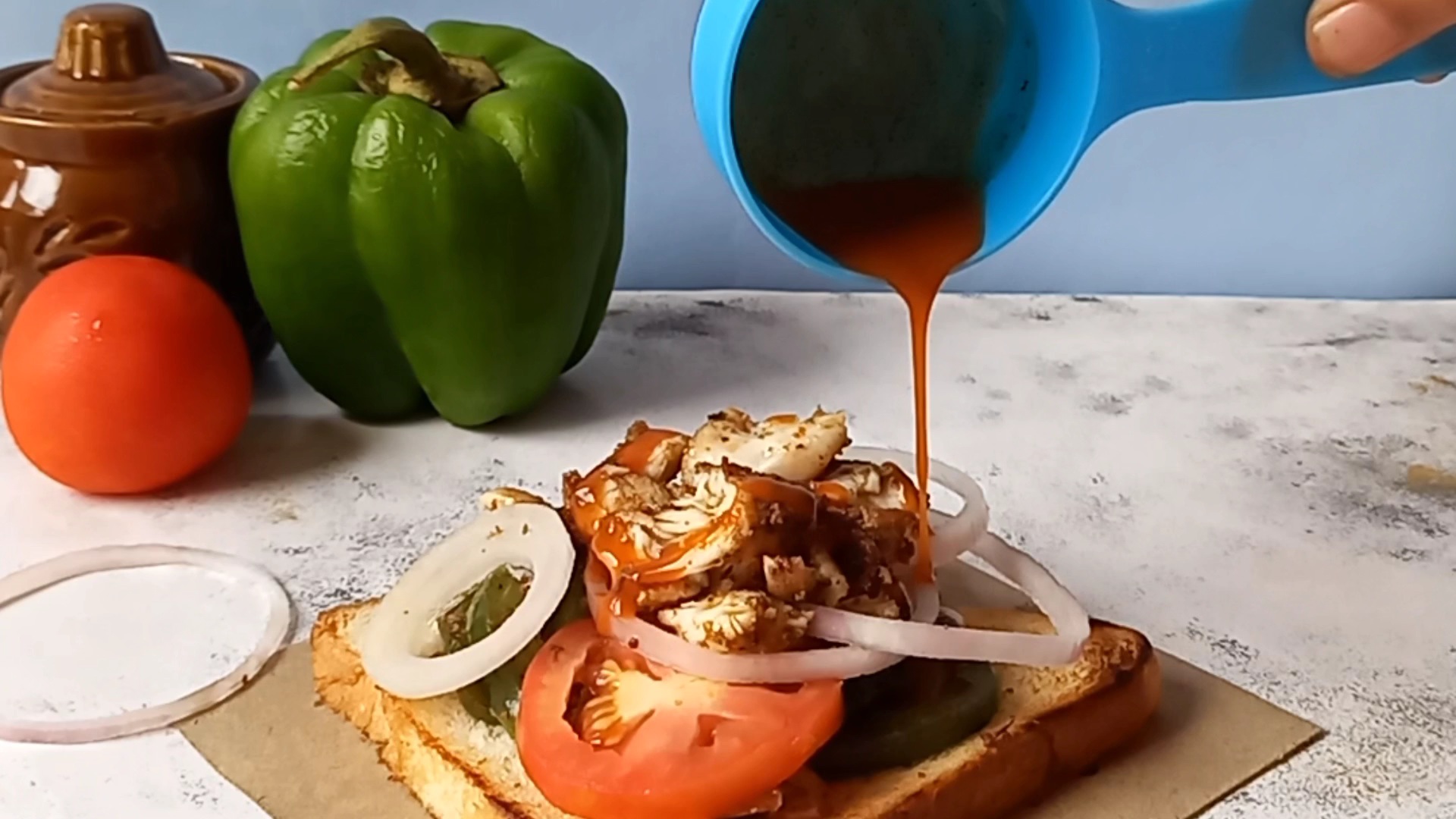 Repeat the process. Then, add fried eggs on top and cover it with bread. That's it. Extreme Chicken Sandwich is ready to serve.