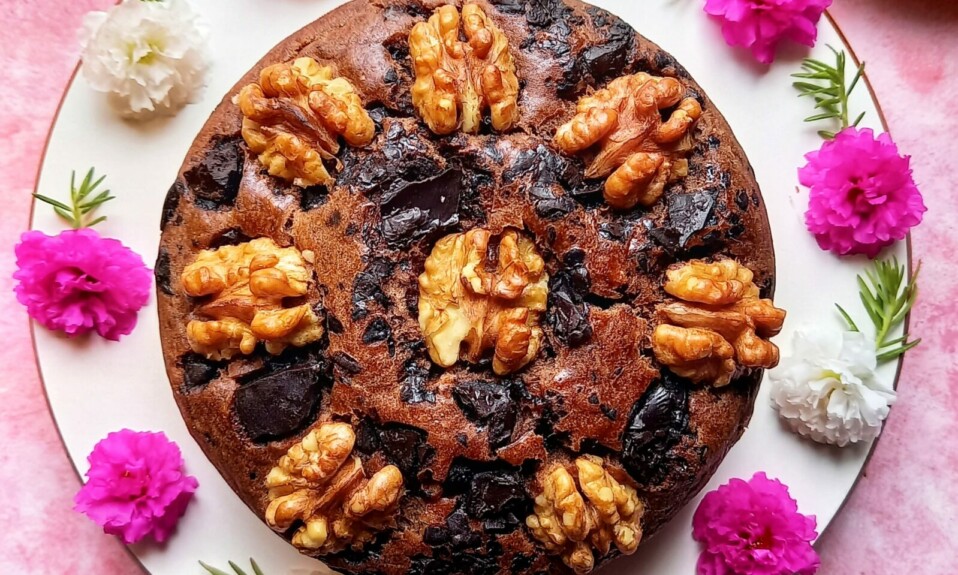 Eggless Chocolate Banana walnut Cake | Learn how to bake a perfect chocolate banana cake at home with step-by-step photos and video. Eggless Chocolate Banana Walnut Cake is one of the most delicious and easy to bake recipes. This cake has the moist texture, and you also do not need to add a lot of sugar in this cake. Because we are using overripe bananas , it gives enough sweetness to the cake. So we are going to use only half sugar for this recipe.
And we also do not need any frosting for this. So you can make this easy peasy and delicious eggless chocolate cake at any time(like whenever you want to eat a good chocolate cake). Personally, this one is my favorite cake. Because I love chocolate, coffee, banana, walnut, and ofcourse, a less sweetened cake. It is a perfectly balanced cake and you will also love it.
Some other amazing cake recipes…
INGREDIENTS
1 and a half large overripe banana (2 to 3 small bananas)
1/2 cup powdered sugar (Choose any cup for measurement)
1/3rd cup of refined oil/flavorless oil
3 to 4 drops of vanilla
1/2 cup of milk
1 and a half cup of refined flour/cake flour
3 tbsp cocoa powder
2 tsp coffee powder
1/2 tsp salt
2 tsp baking powder
1 tsp baking soda
2 to 3 tbsp lemon juice(15 ml)
Some dark chocolate chunks
Walnuts
RECIPE VIDEO
Method for making this eggless cake
First, take overripe bananas. Mash well with the help of fork. Set it aside.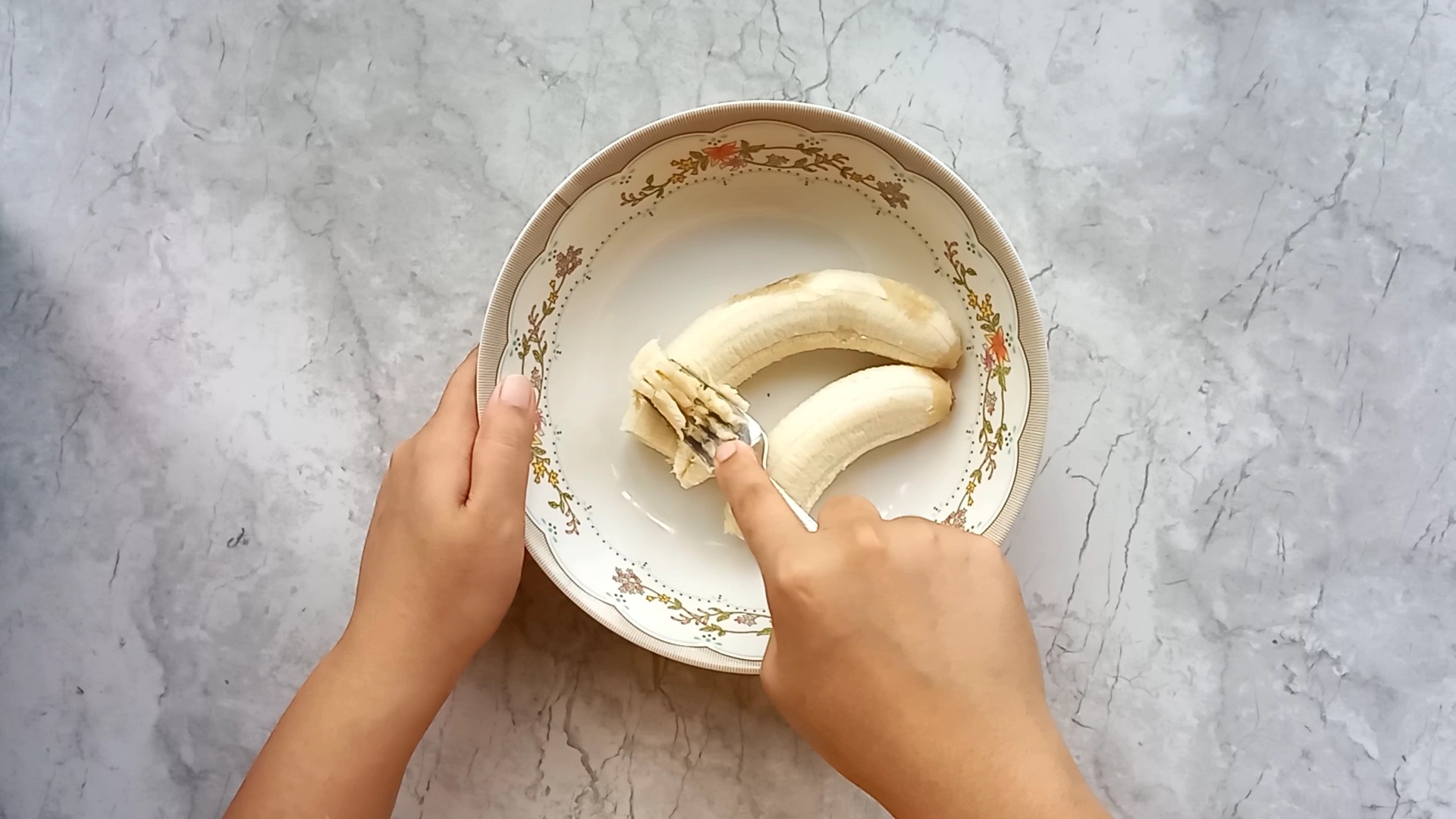 Now, take a bowl. Add powdered sugar.Add oil and vanilla extract. Mix well.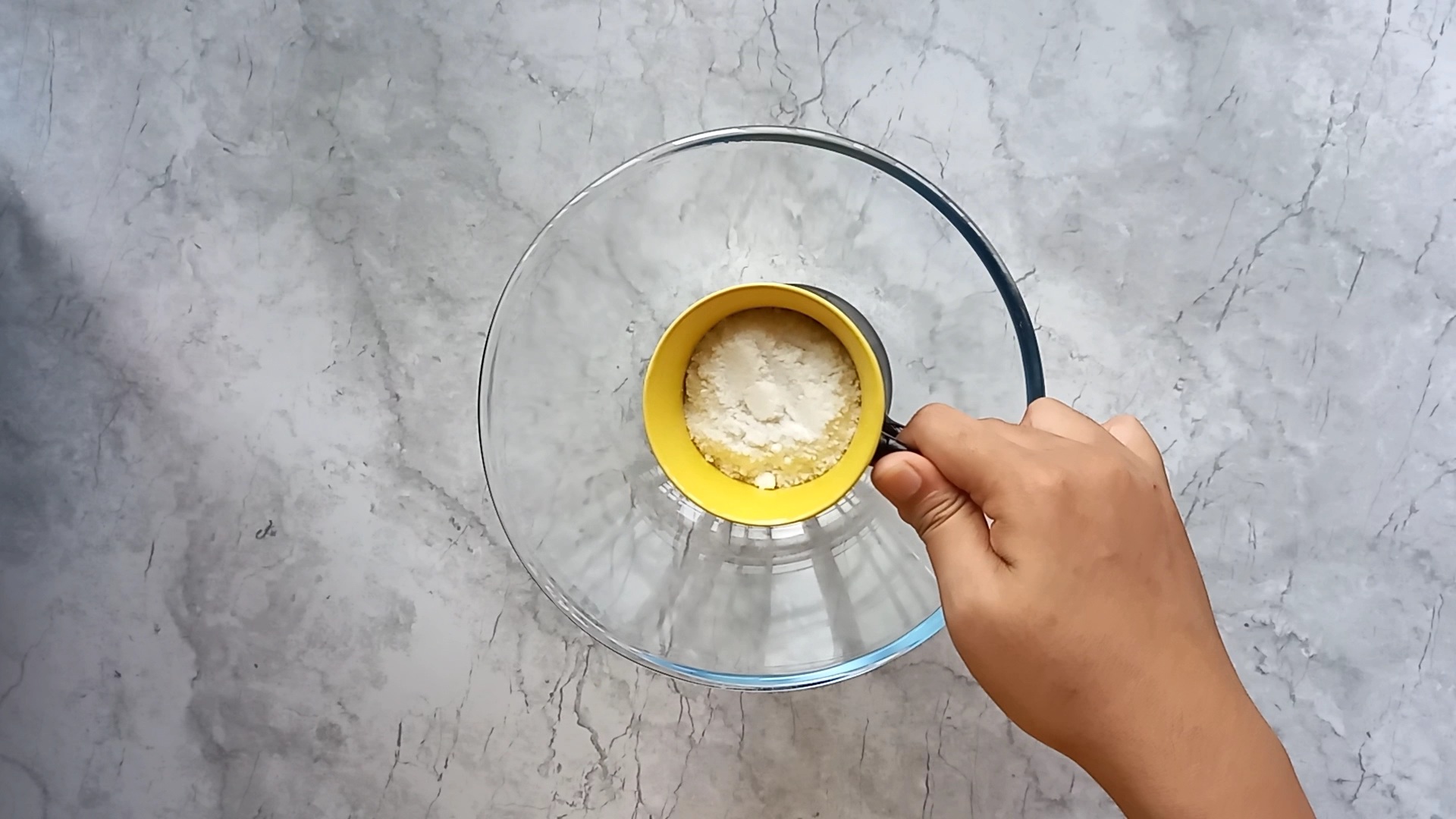 Then, add milk and mashed bananas. Mix it well.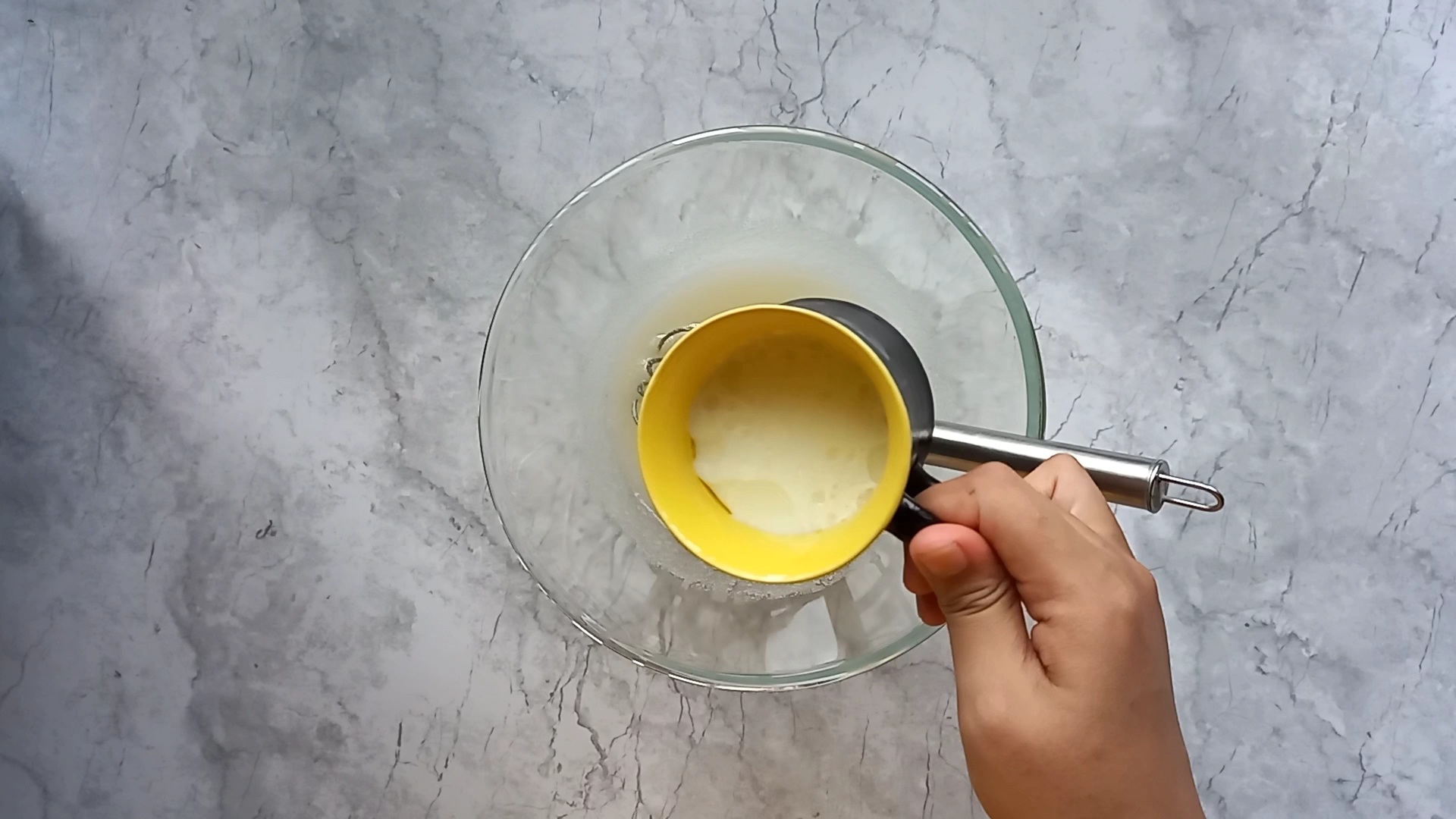 Now, add dry ingredients. Add flour, cocoa, coffee, baking powder, soda, and salt. Mix well.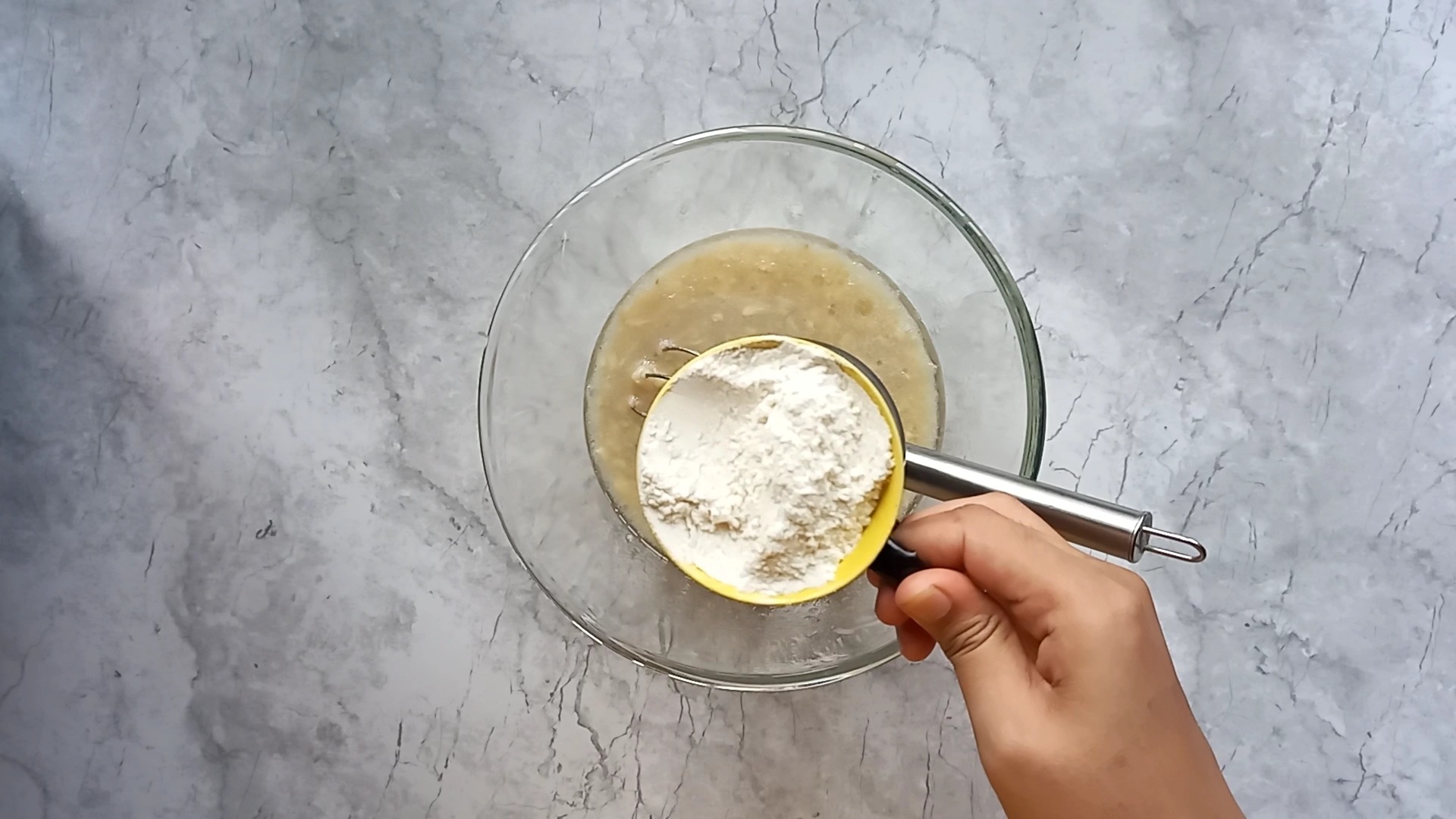 After mixing, add another batch of flour. Again, Mix. If the batter looks thick, add some milk in it. It has to be in flowing consistency. Add lemon juice. Mix it with light hands.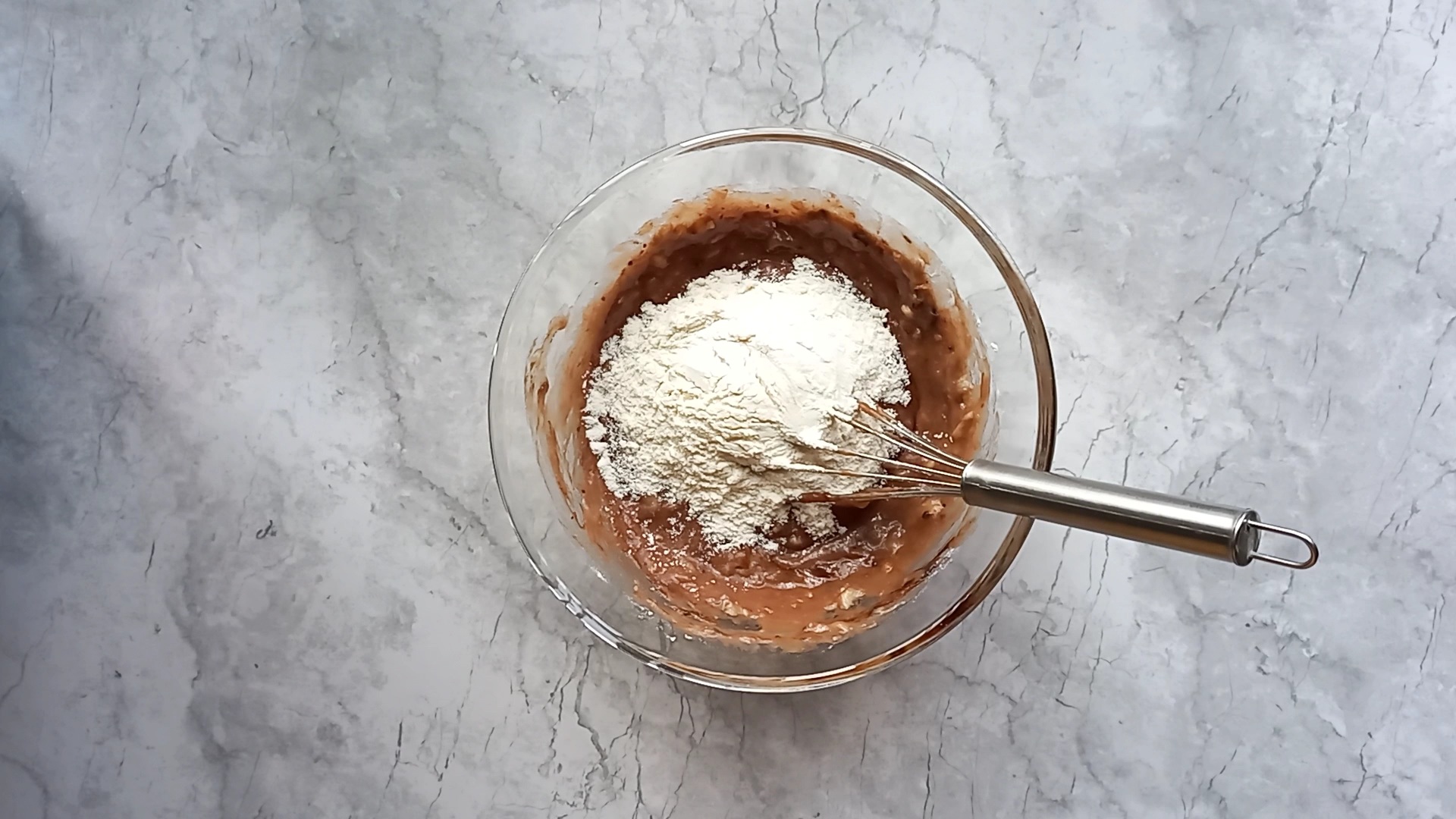 Take a greased cake tin. Or grease the tin with some oil; place a baking paper. Pour the cake batter in it and add some chocolate chunks. Add walnuts.
Bake it for 45 to 50 minutes or until the toothpick comes out clean from the cake. Bake it on 180 degrees Celsius, or you can also bake this without an oven. For this process, check out my any without an oven cake recipe(Moist Vanilla Cupcake Recipe (Without oven).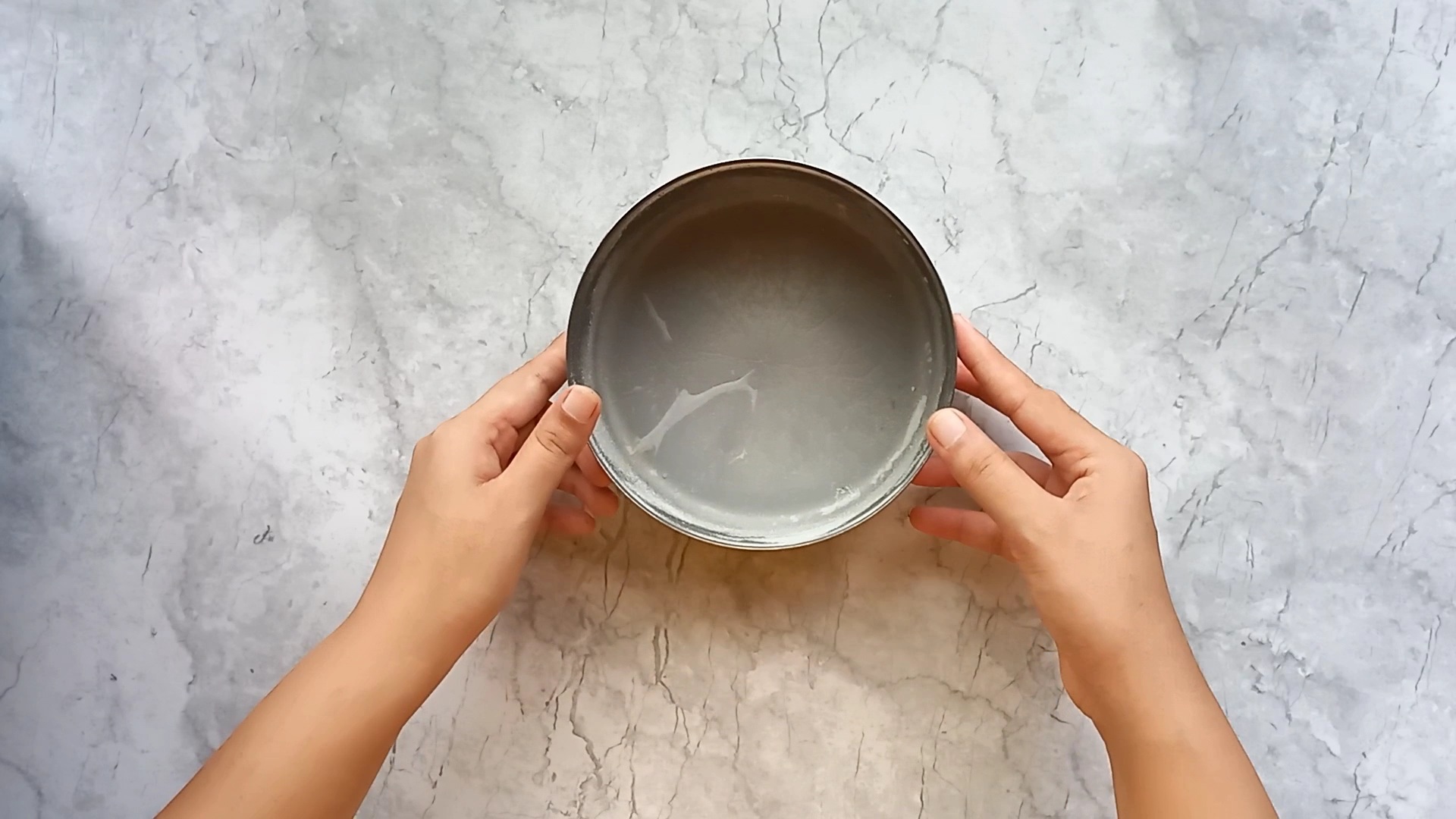 After that, leave it to cool down and store this in the fridge. Your eggless chocolate banana cake is ready