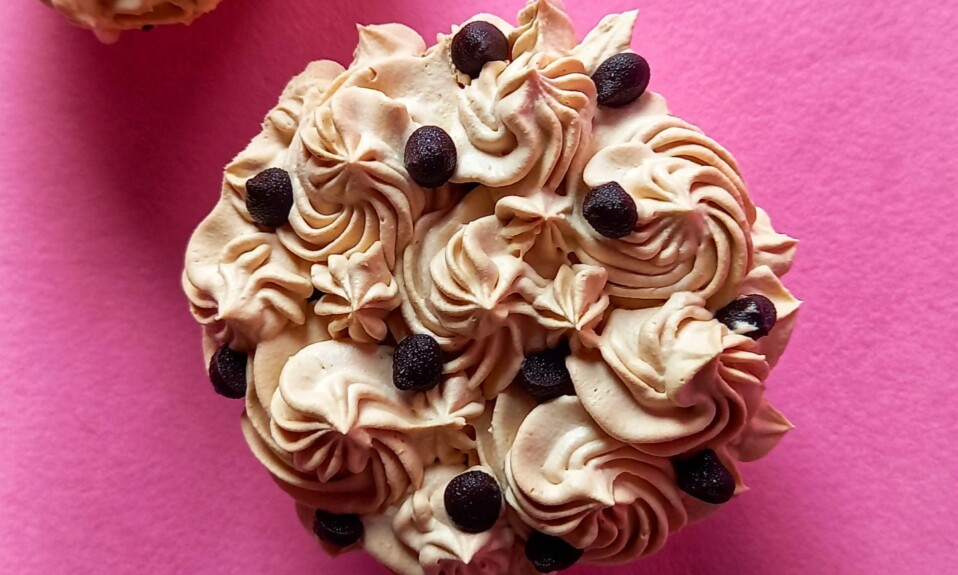 Sugar-Free chocolate chip muffins | Diabetic-Friendly recipe | Learn how to make sugar-free muffins with step-by-step photos and video. Today I am making delicious chocolate chip muffins which are sugar-free and perfect for Diabetic patients. It is very simple to make.
And if you also want to enjoy your muffins and do not want to gain extra calories, just go with this. I am sure you will love this. You can also mix and match the flavors with this basic vanilla cake batter like chocolate muffins, coffee, fruit, caramel, strawberry, etc.
Some other cakes and cupcakes recipe from this blog…
INGREDIENTS
4 to 5 drops of sugar-free
1 egg
4 to 5 drops of vanilla
1 tbsp refined oil/flavorless oil
1/2 tsp salt
1 tsp baking powder
4 to 5 tbsp refined flour
Chocolate chips
RECIPE VIDEO
How to make sugar-free muffins?
Take a bowl. Add sugar-free drops. Crack one egg.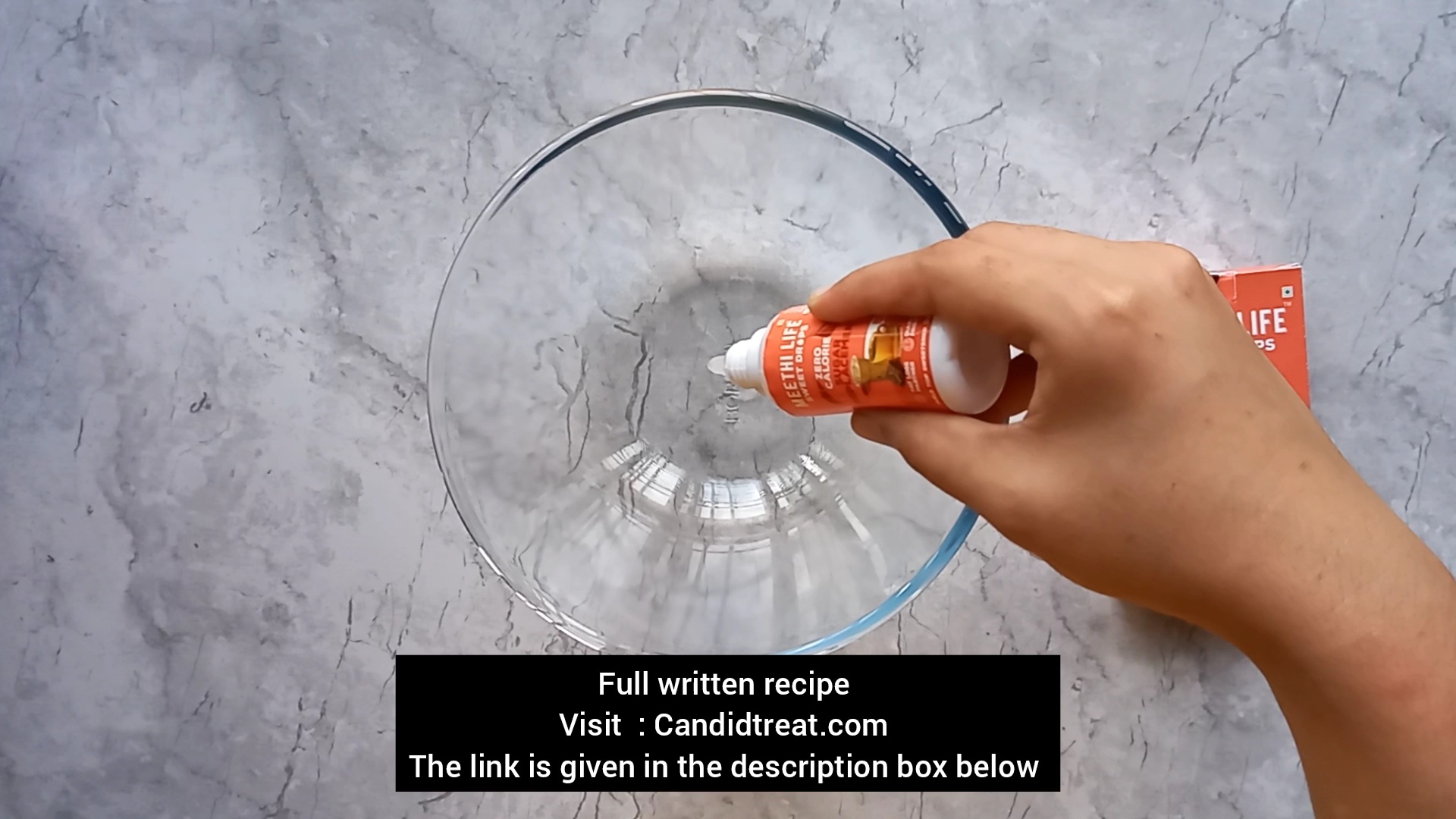 Whisk the egg well. It takes 10 to 12 minutes. Then add vanilla and oil. Mix well.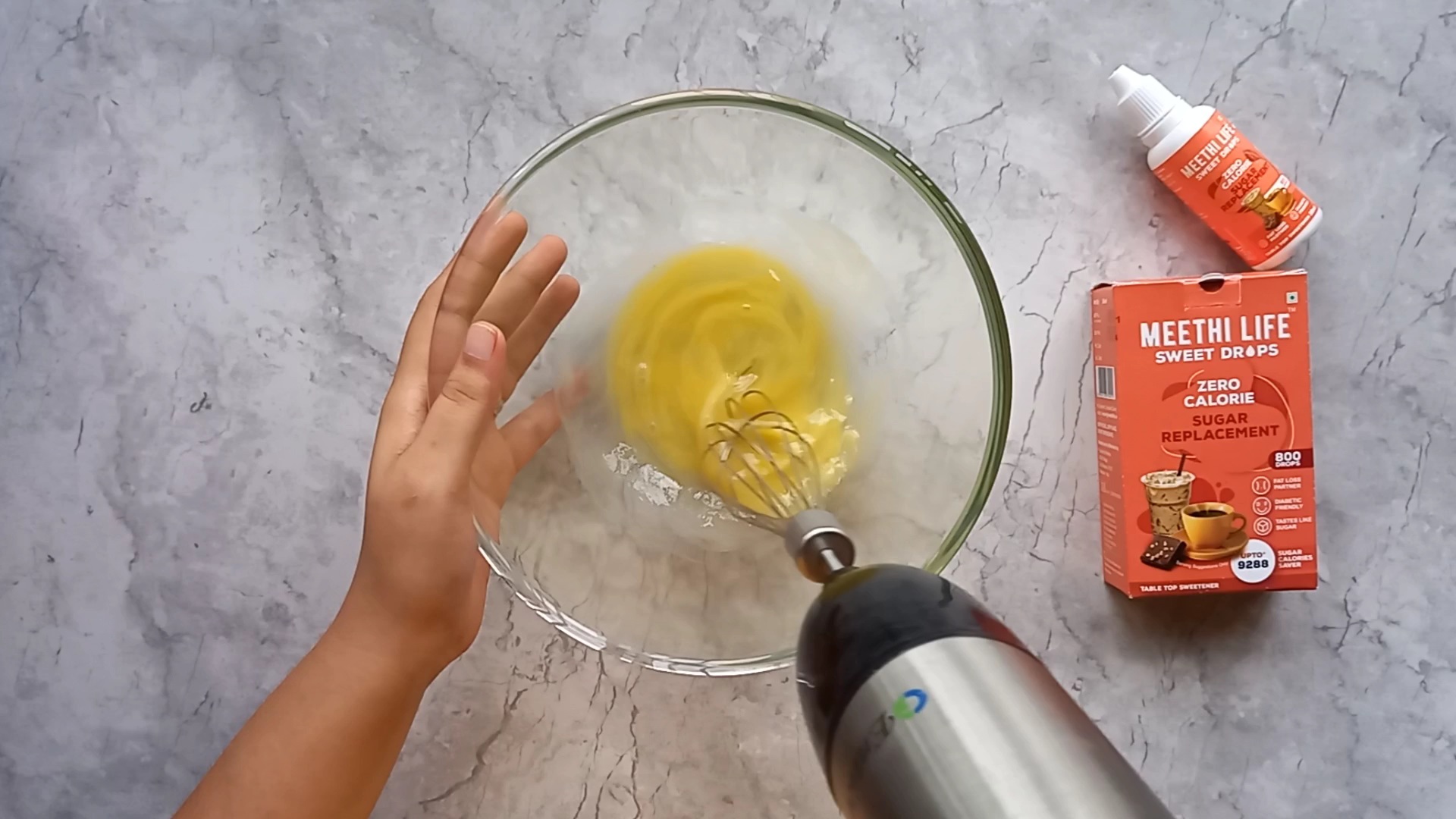 After that add salt. Add baking powder. Add flour. First sieve the flour then use it.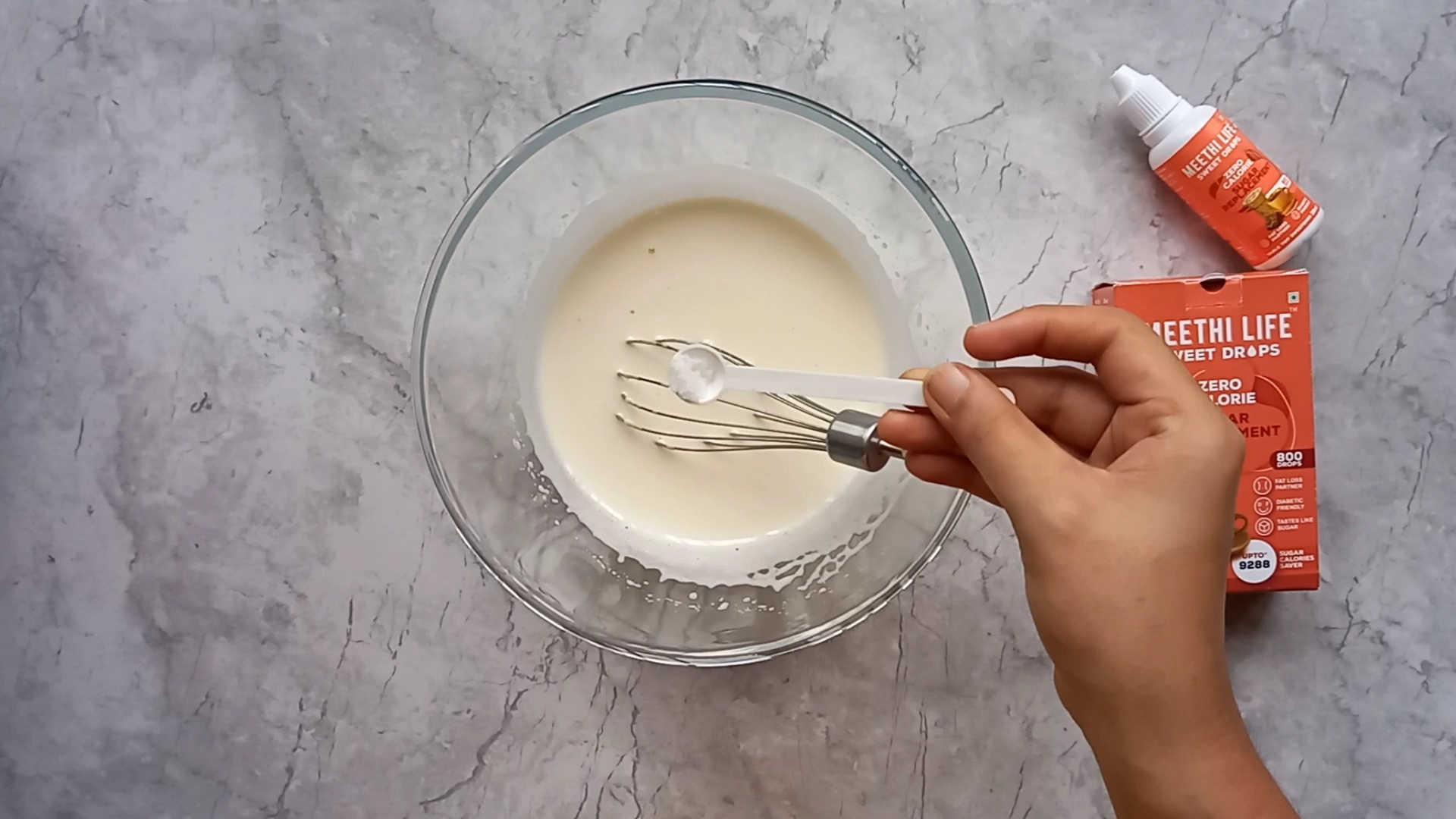 Now mix well. Add some chocolate chips. Mix it. The batter is ready.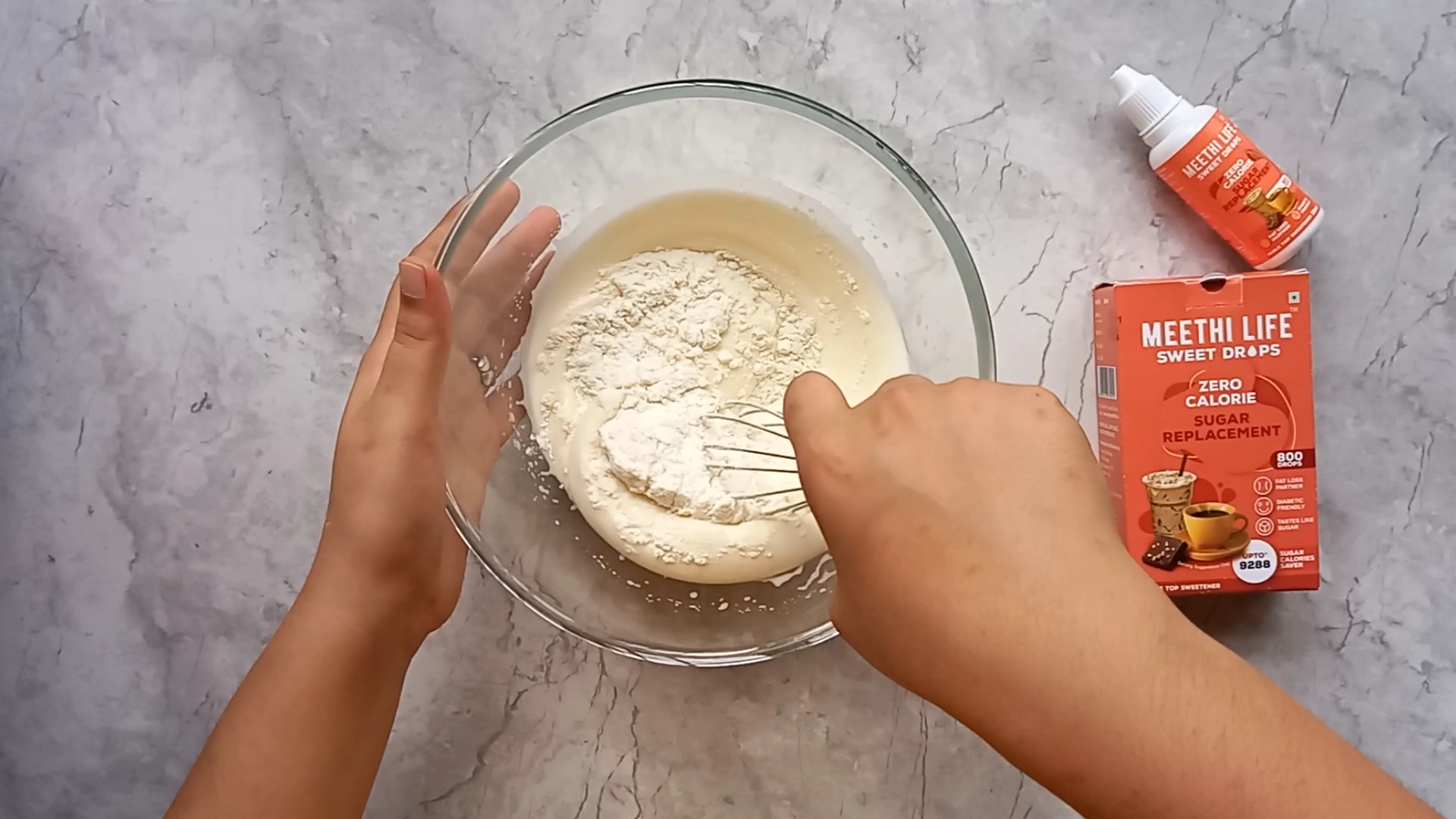 Pour the batter into any cupcake mold. You can make 3 cupcakes with this. Add more chocolate chips. Now bake them for 25 to 30 minutes at 180 degrees Celcius in preheated oven. Or you can also bake them without an oven. For this check out my without oven cake or cupcake recipe. Moist Vanilla Cupcake Recipe (Without oven).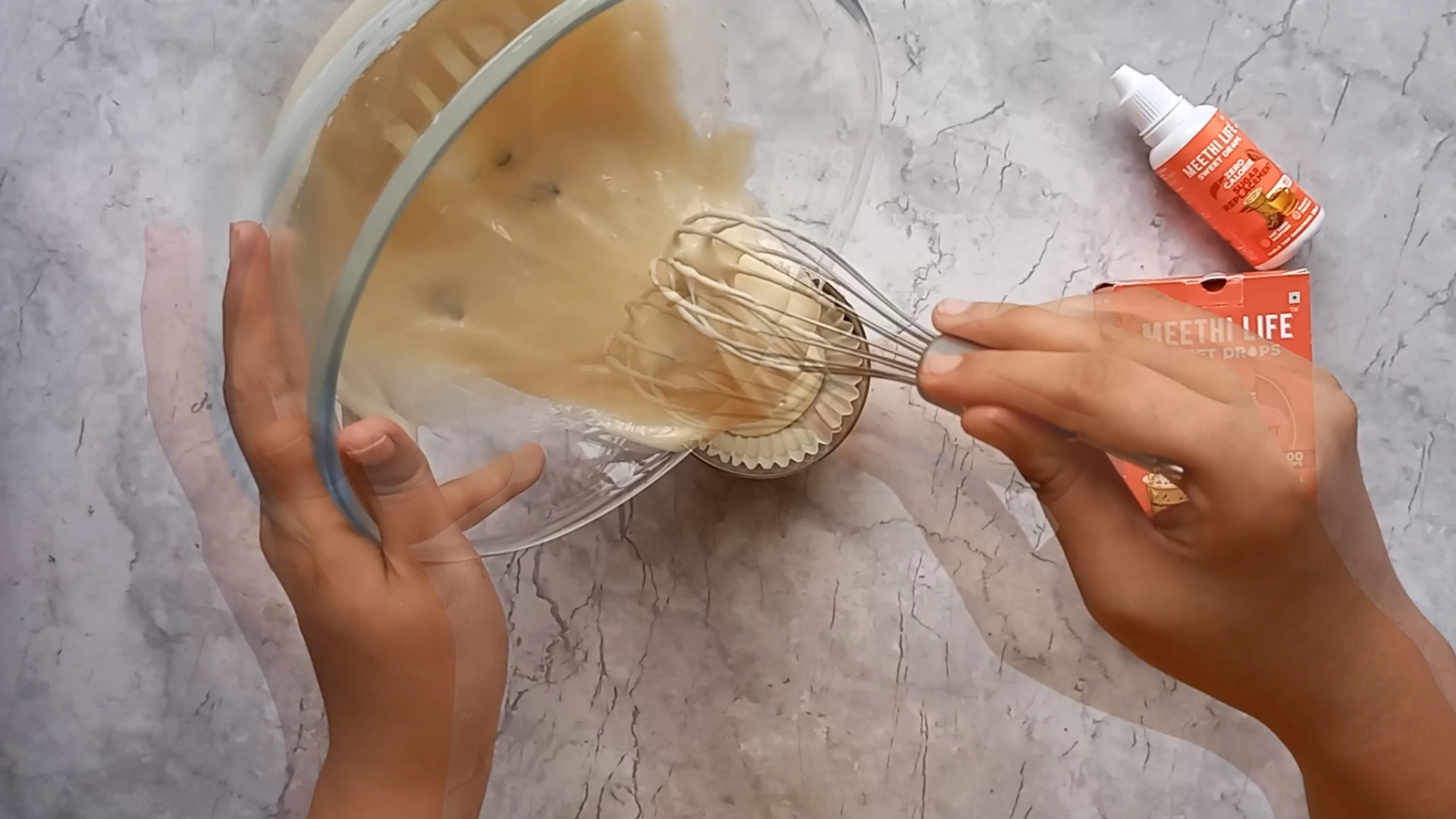 Your sugar-free chocolate chip muffins are ready.