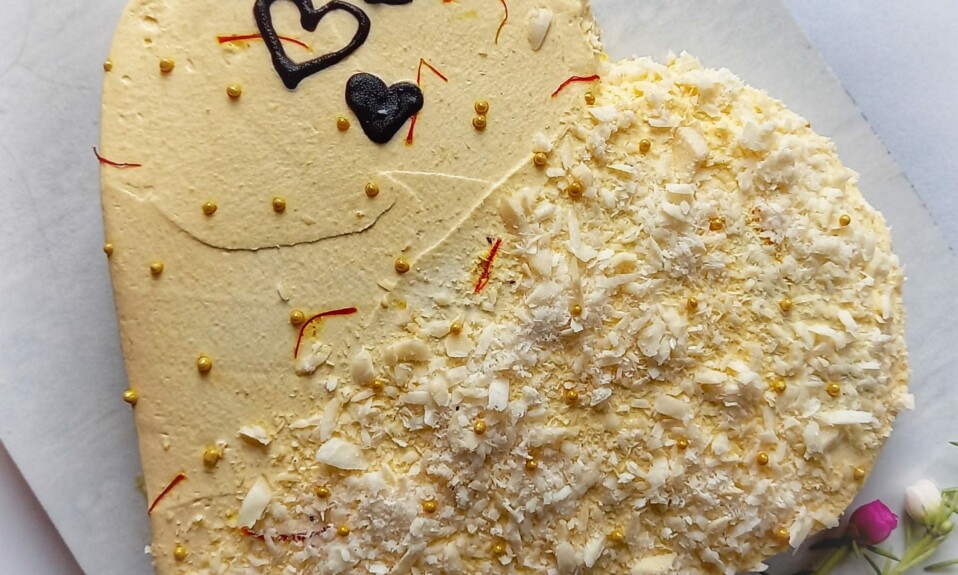 Saffron milk cake | Heart shape cake design without mold | Father's day special | Learn how to make a heart shape saffron milk cake with step-by-step photos and video. Saffron milk cake is a unique and amazing flavor. In this recipe we use saffron and cardamom, it gives a fantastic aroma and flavor to this cake. Saffron is the main flavor of this cake, that's why use a little bit of cardamom. Always use good quality saffron.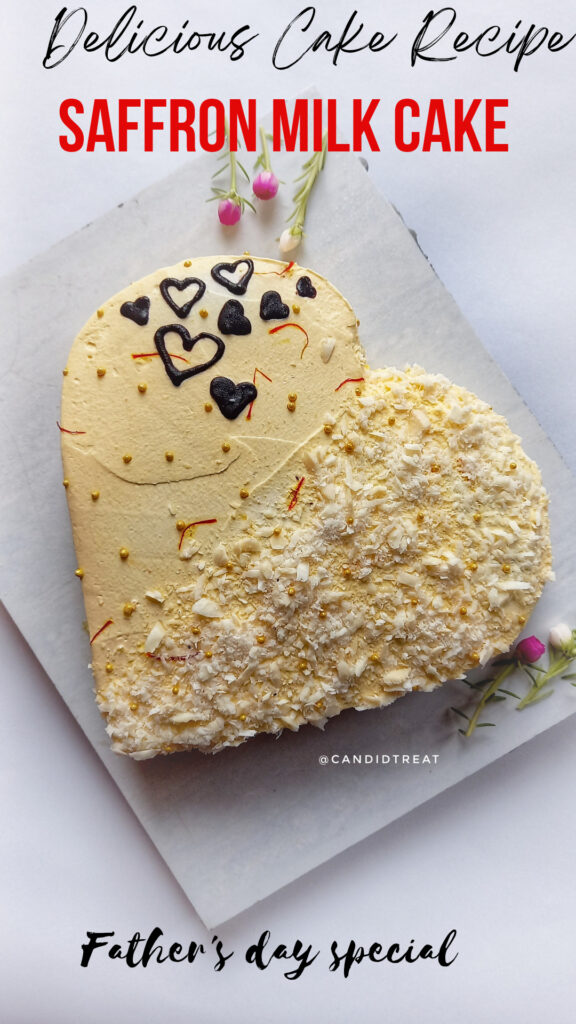 The saffron cake is super easy to make. The recipe starts with a basic sponge cake flavored with saffron. Then we also prepare saffron milk to soak the cake layers. Then frost it with some whipped cream. These layers are so delicious and moist, that it melts in your mouth. I made this cake for fathers day but you can make this amazing cake on your birthday, or anniversary.
SOME OTHER CAKE RECIPES FROM THIS BLOG…
INGREDIENTS
For saffron milk
50 ml warm milk
2 tsp cardamom powder
A pinch of saffron
2 tbsp sugar
For cake batter
3 eggs at room temperature
5 to 6 tbsp powdered sugar
1 tsp salt
1 and a half tsp baking powder
3 tbsp refined oil
3 to4 drops of vanilla
8 to 9 tbsp refined flour(maida)
Saffron milk
Whipped cream for frosting
Golden pearls
White chocolate crumbs
RECIPE VIDEO
HOW TO MAKE SAFFRON MILK CAKE?
First, take two bowls. Add 4 to 5 tbsp warm milk in a small bowl and 40 to 45 ml milk in a large bowl. Add cardamom powder. Then add saffron. Mix well. Add sugar to a large bowl. Here we use a small bowl of saffron milk in a cake batter. And set it aside from the large bowl of saffron milk for further use.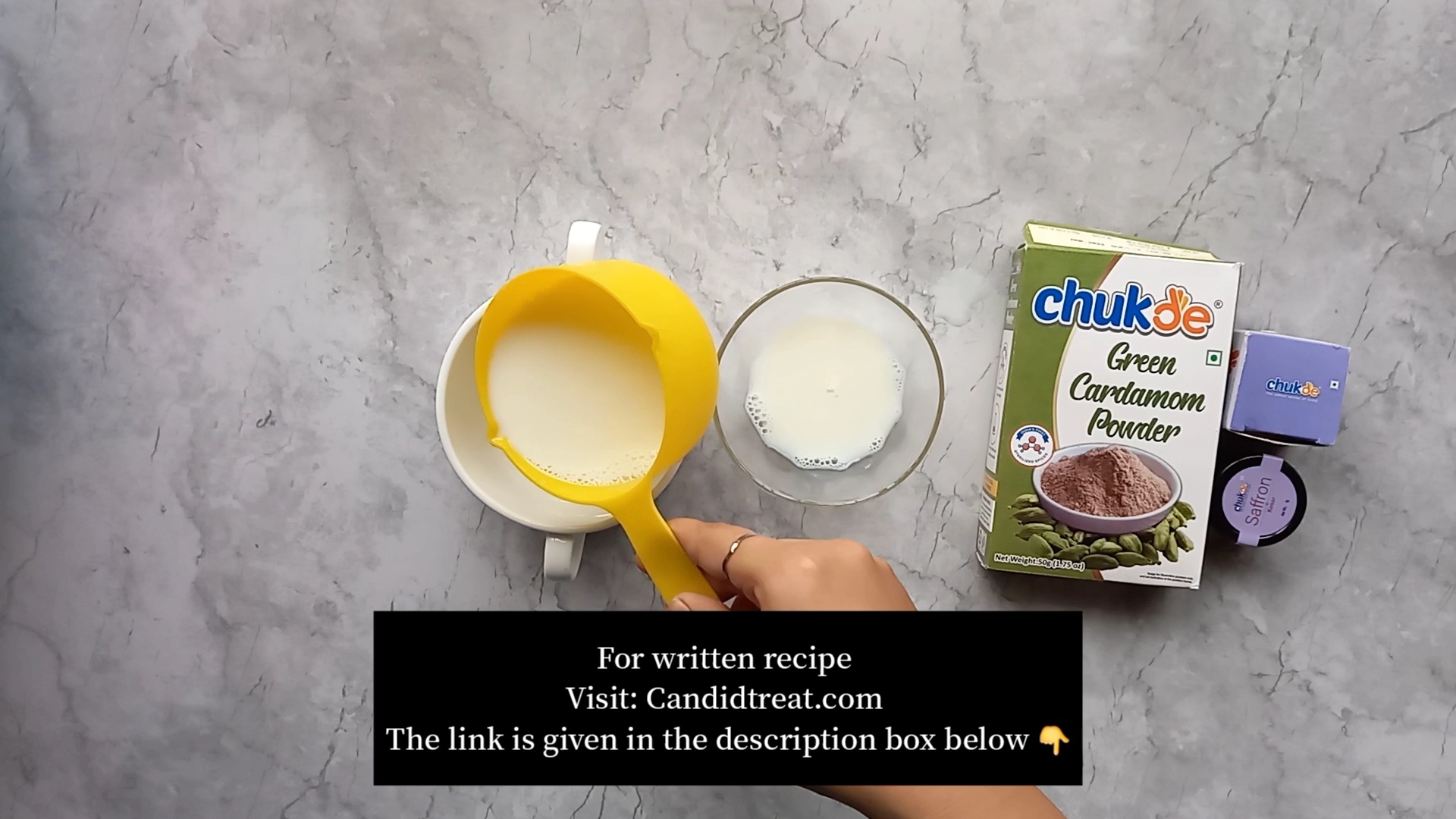 Now take a bowl. Crack the eggs. Add sugar in batches and whip the eggs well.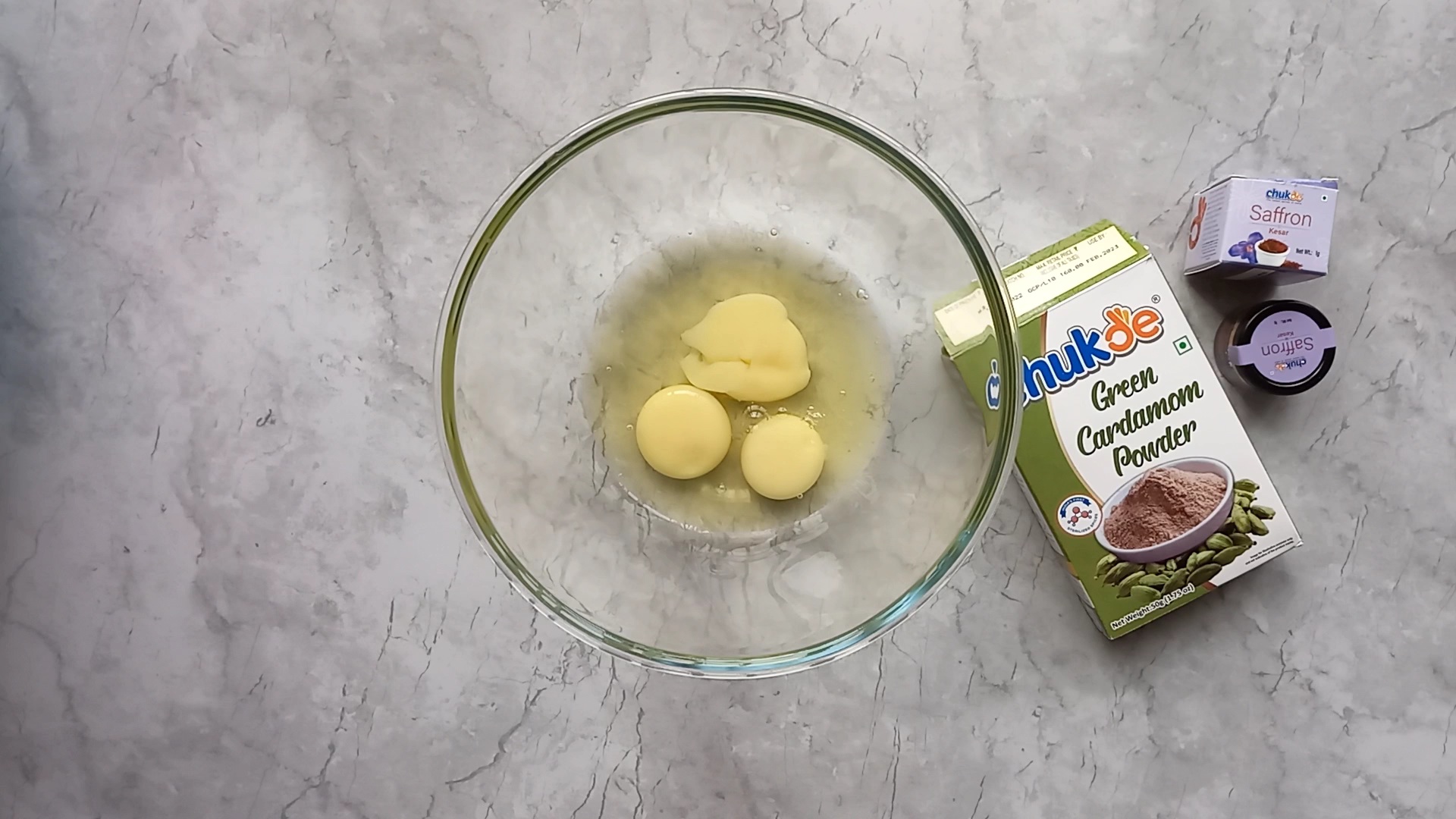 It takes 10 to 12 minutes. When the whipped eggs form ribbon-like consistency, add oil. Again mix it for 30 to 40 seconds.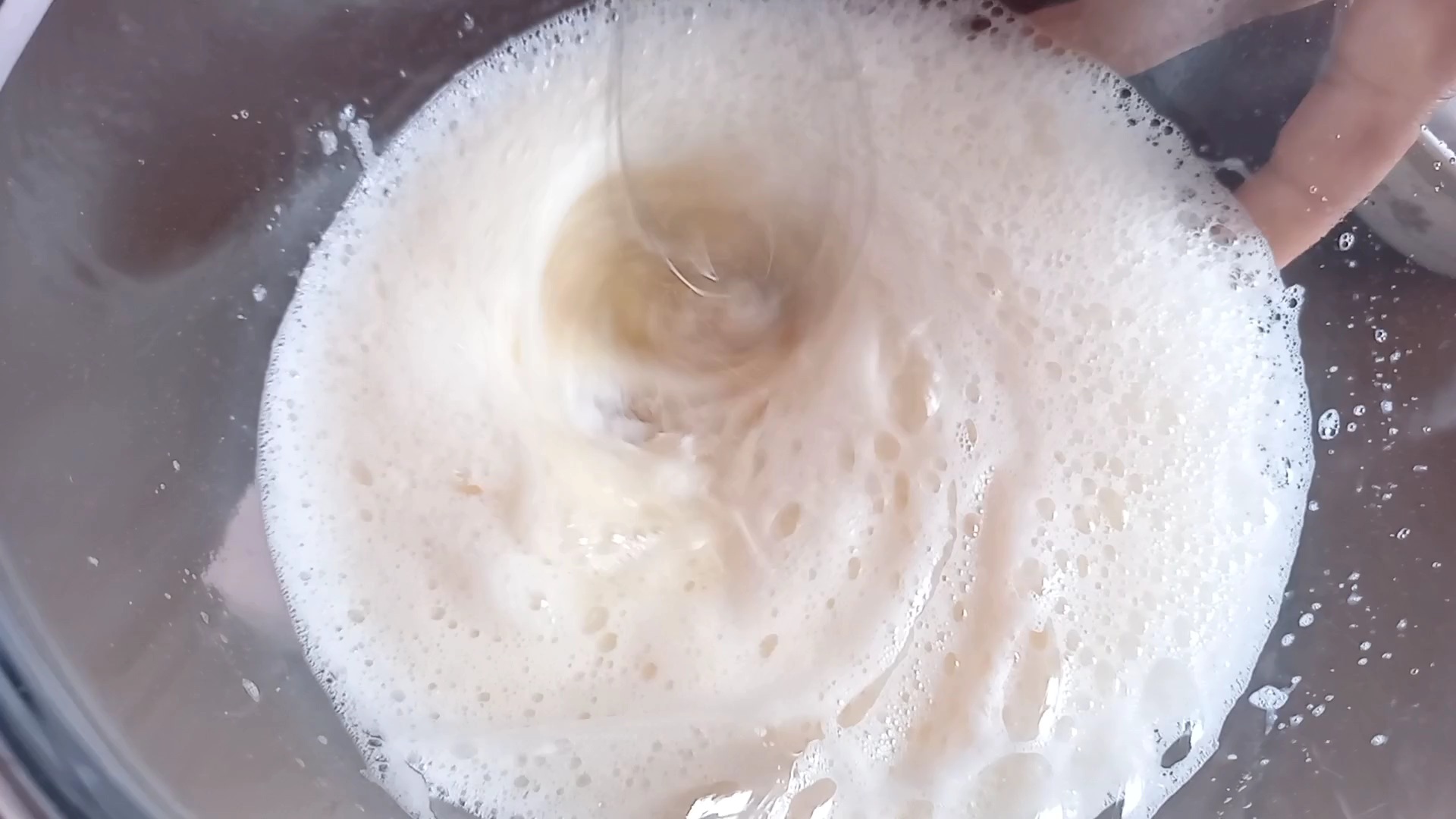 Now add salt, baking powder, and vanilla essence. Add flour in two batches. Add a small bowl of saffron milk. Mix well.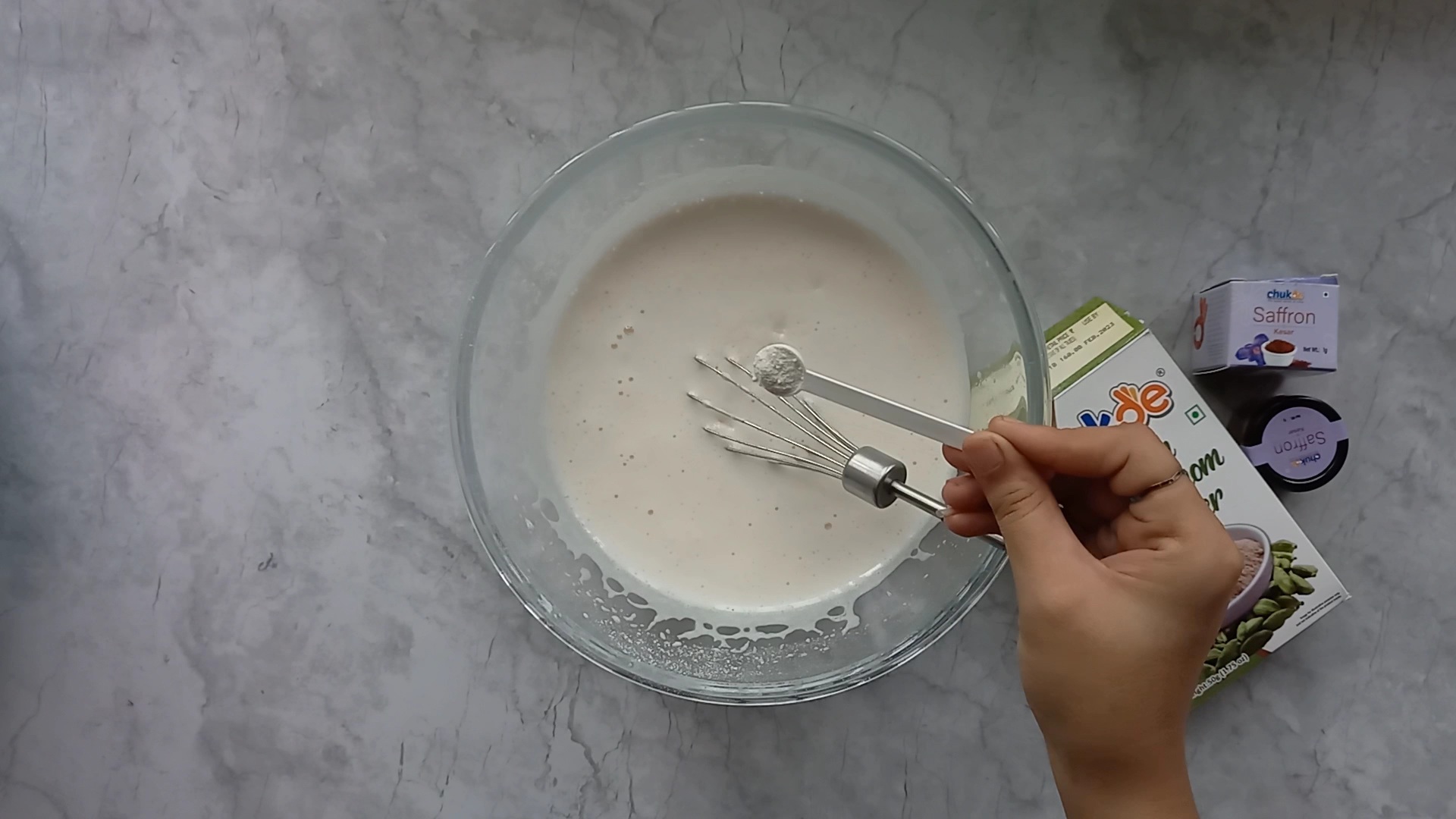 The saffron cake batter is ready. Take a greased round cake tin. Pour the batter. Bake them for 25 to 30 minutes at 180 degress Celcius in a preheated oven.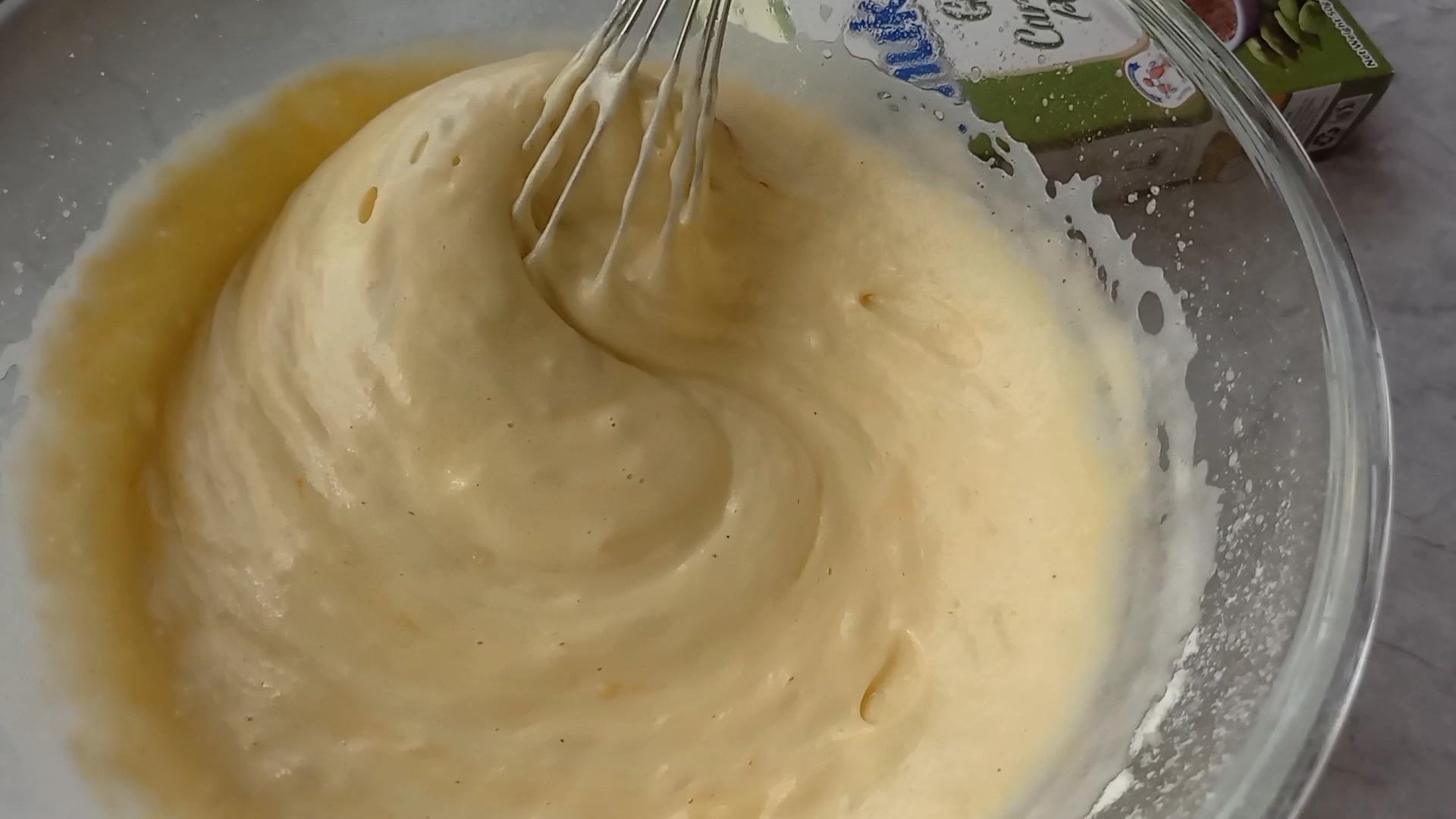 After that allow it to cool down. Then remove the baking paper. Look at the texture. It is super fluffy and moist.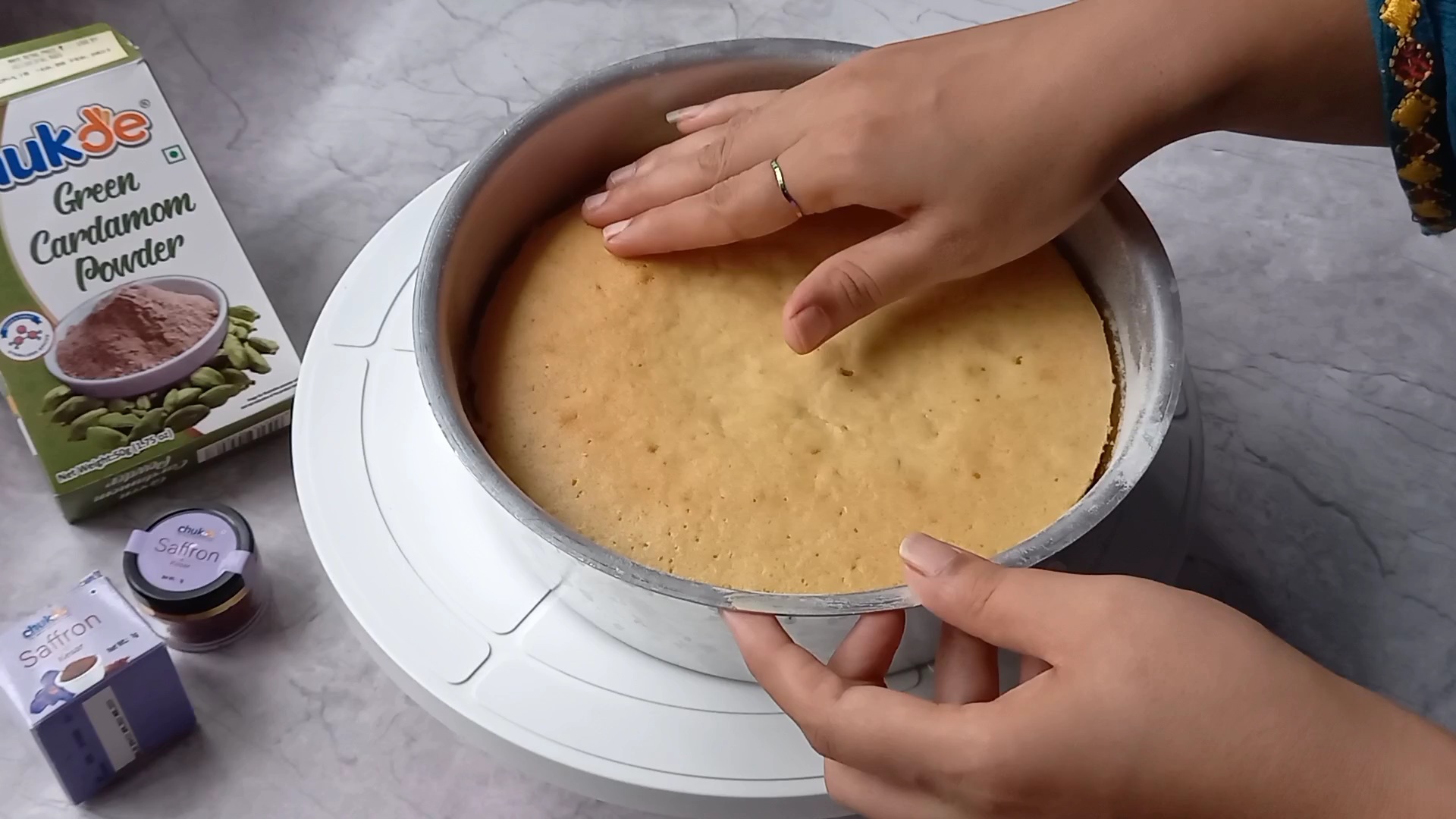 Cut them into two to three layers. Now, take some whipped cream.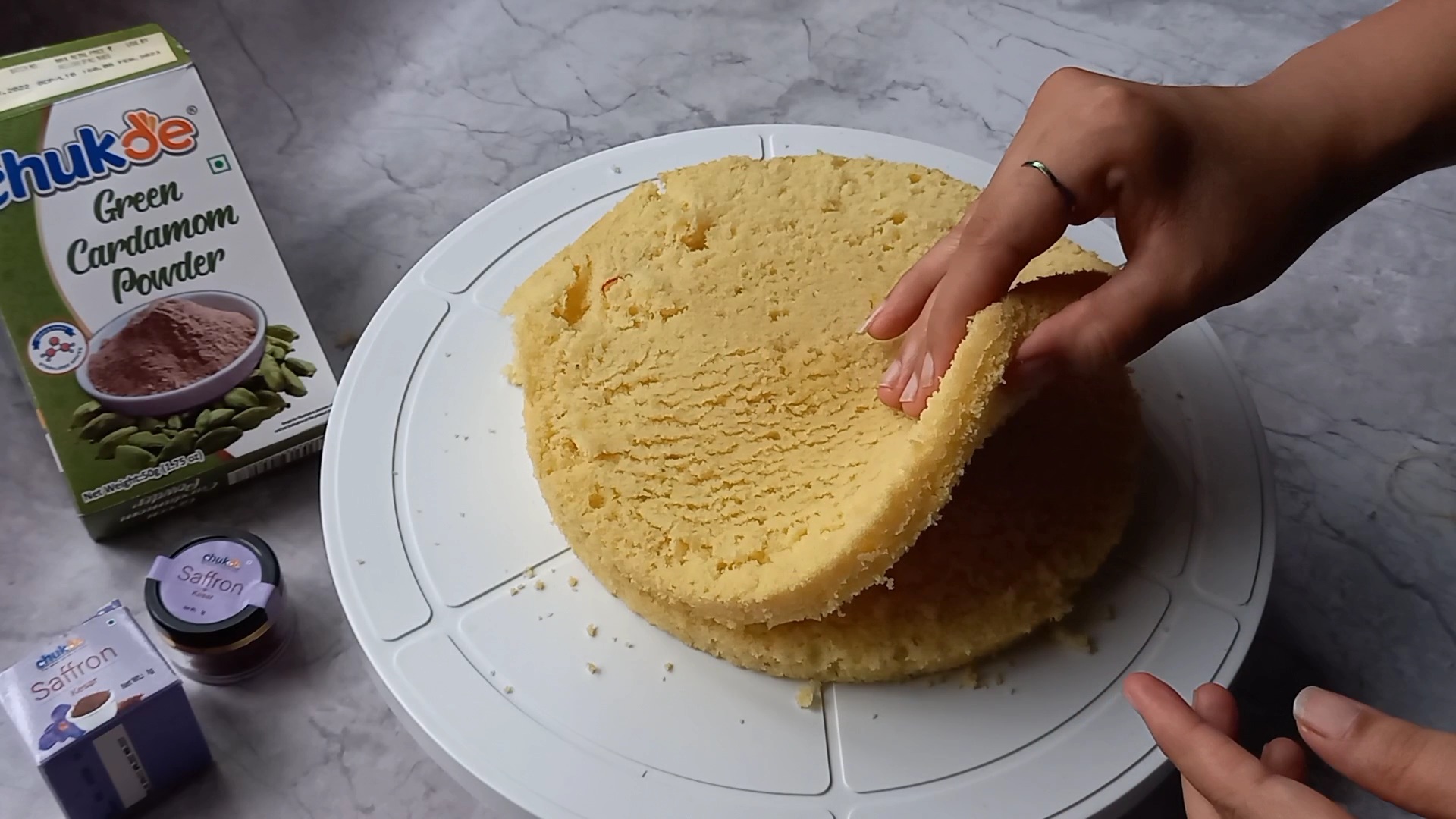 Take a cake layer, and add saffron milk (a large bowl of sugar saffron milk). Add a layer of cream. Again repeat the layers.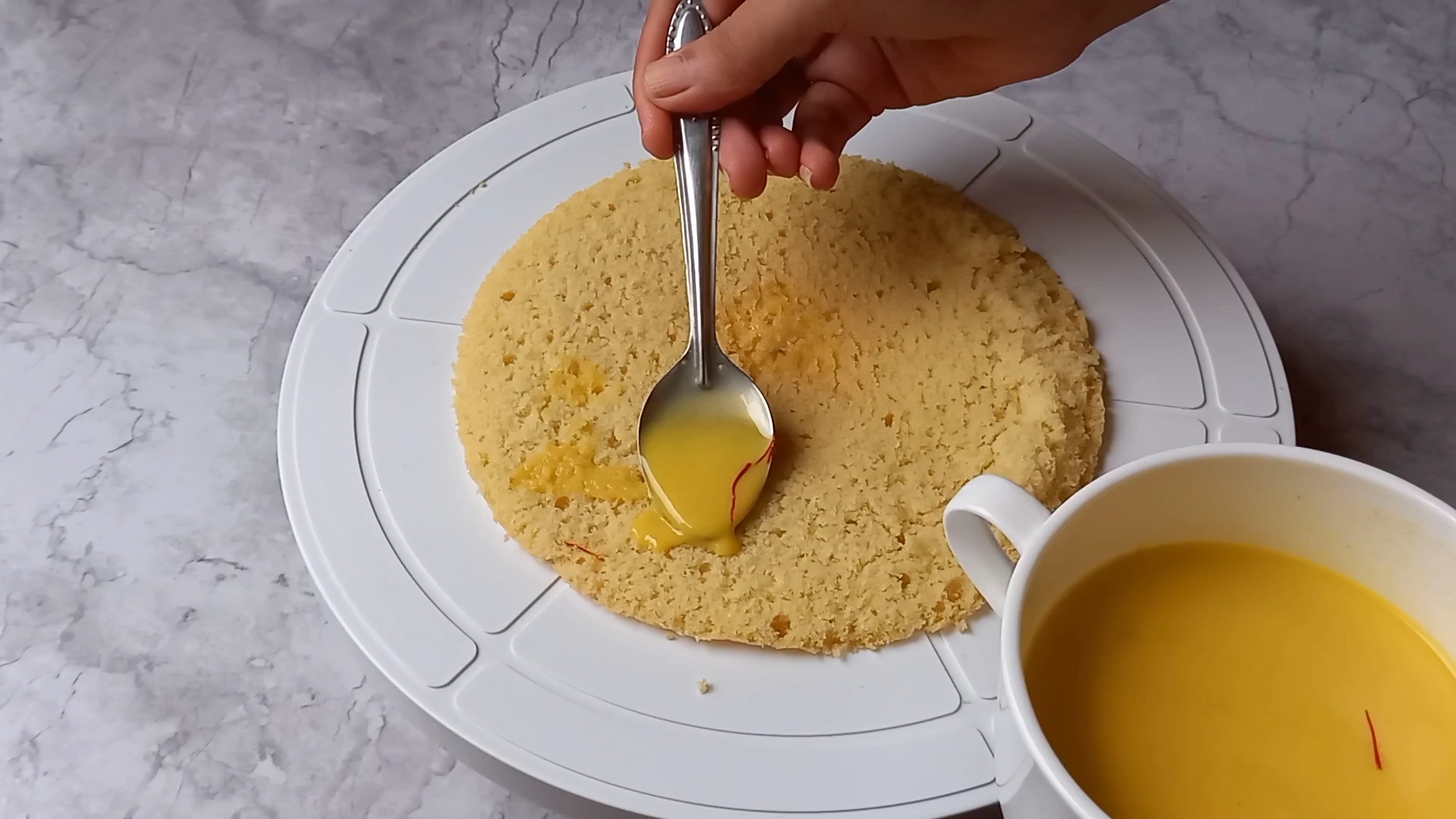 Now for heart shape cake design. Take a knife, measure the cake center, then from the center cut the edges like this.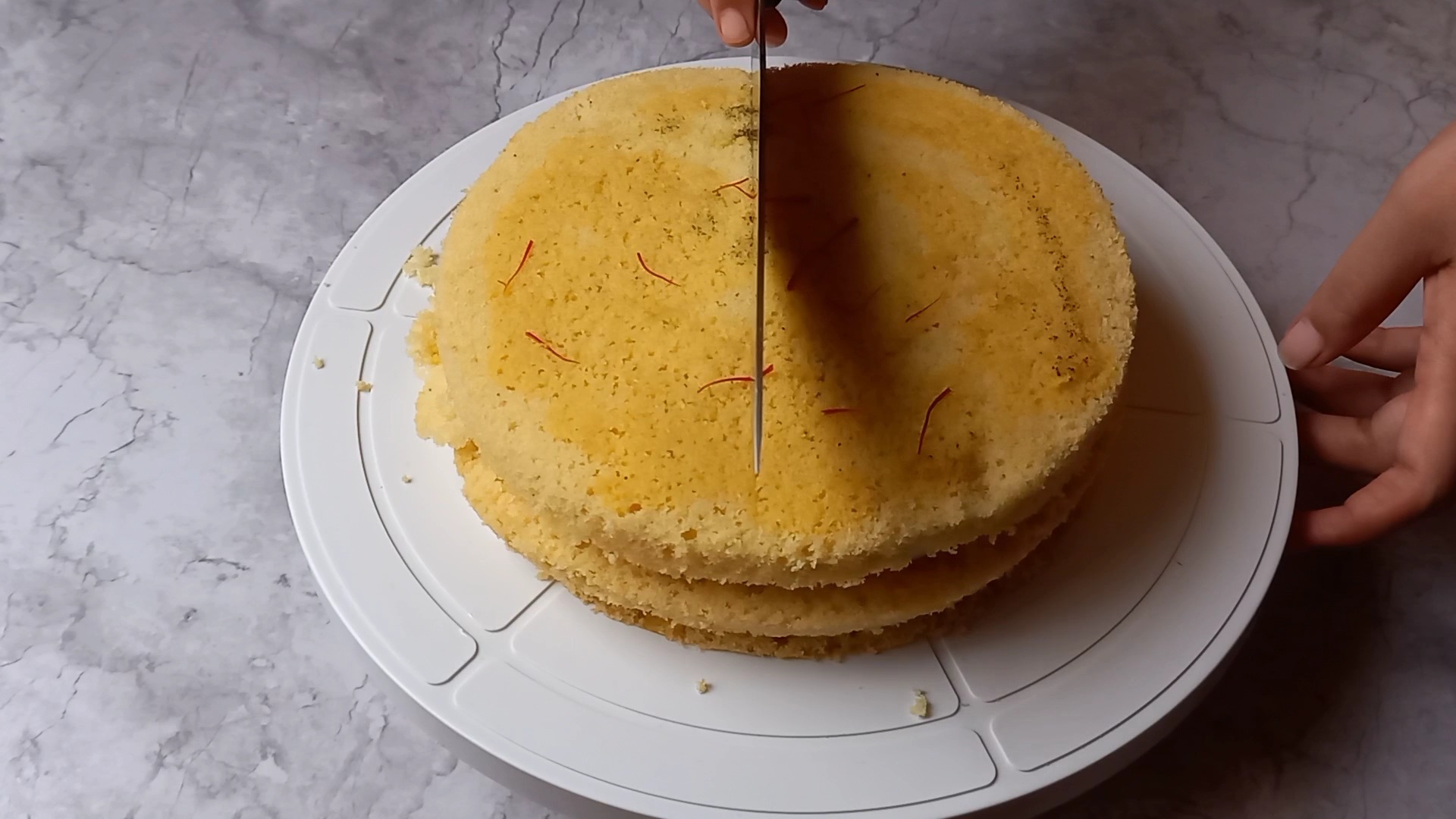 Then frost the opposite layer. And place the edges on the frosted side. That's it, it looks like a heart shape cake.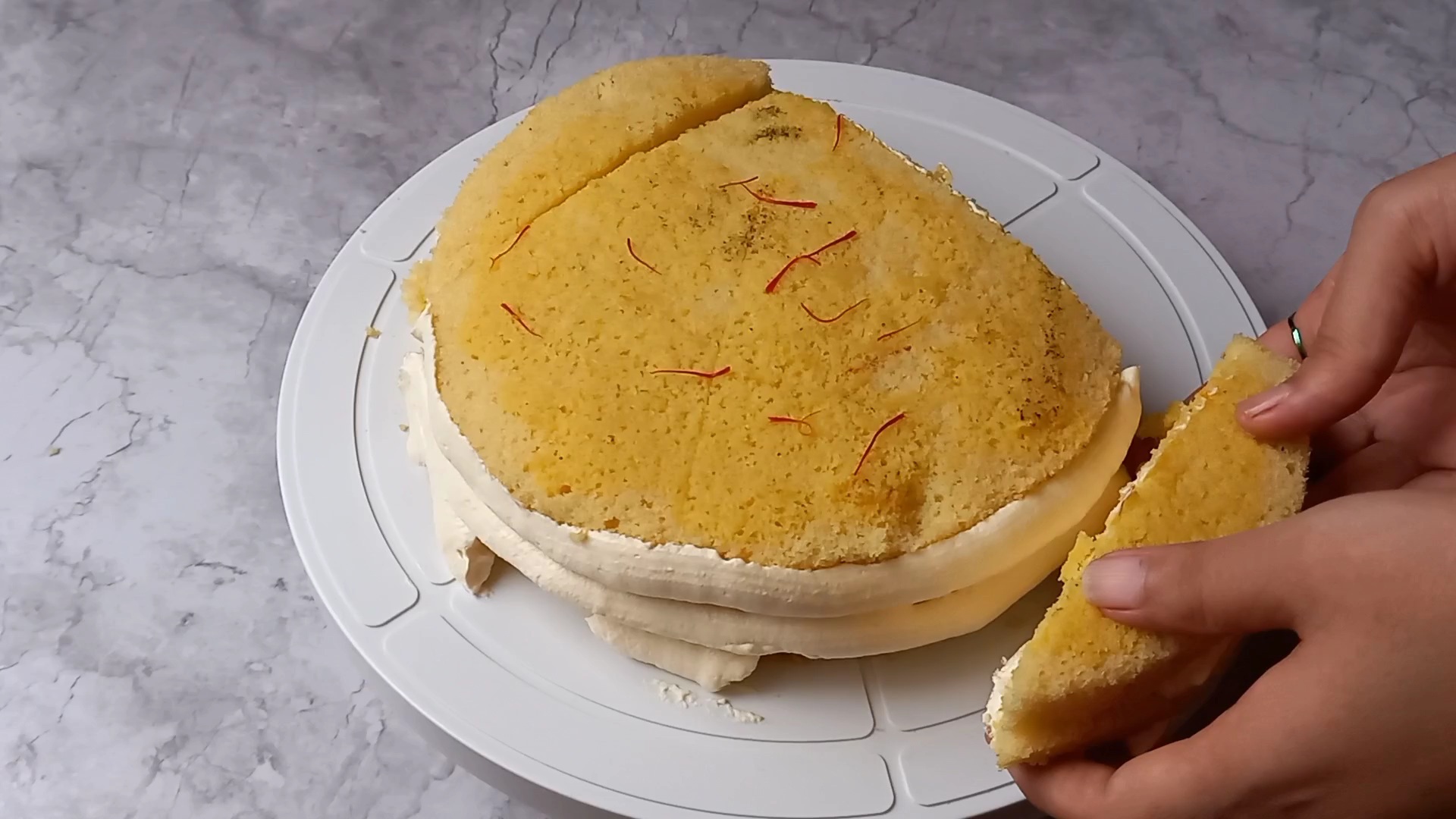 Now frost the cake with cream. Smooth it well.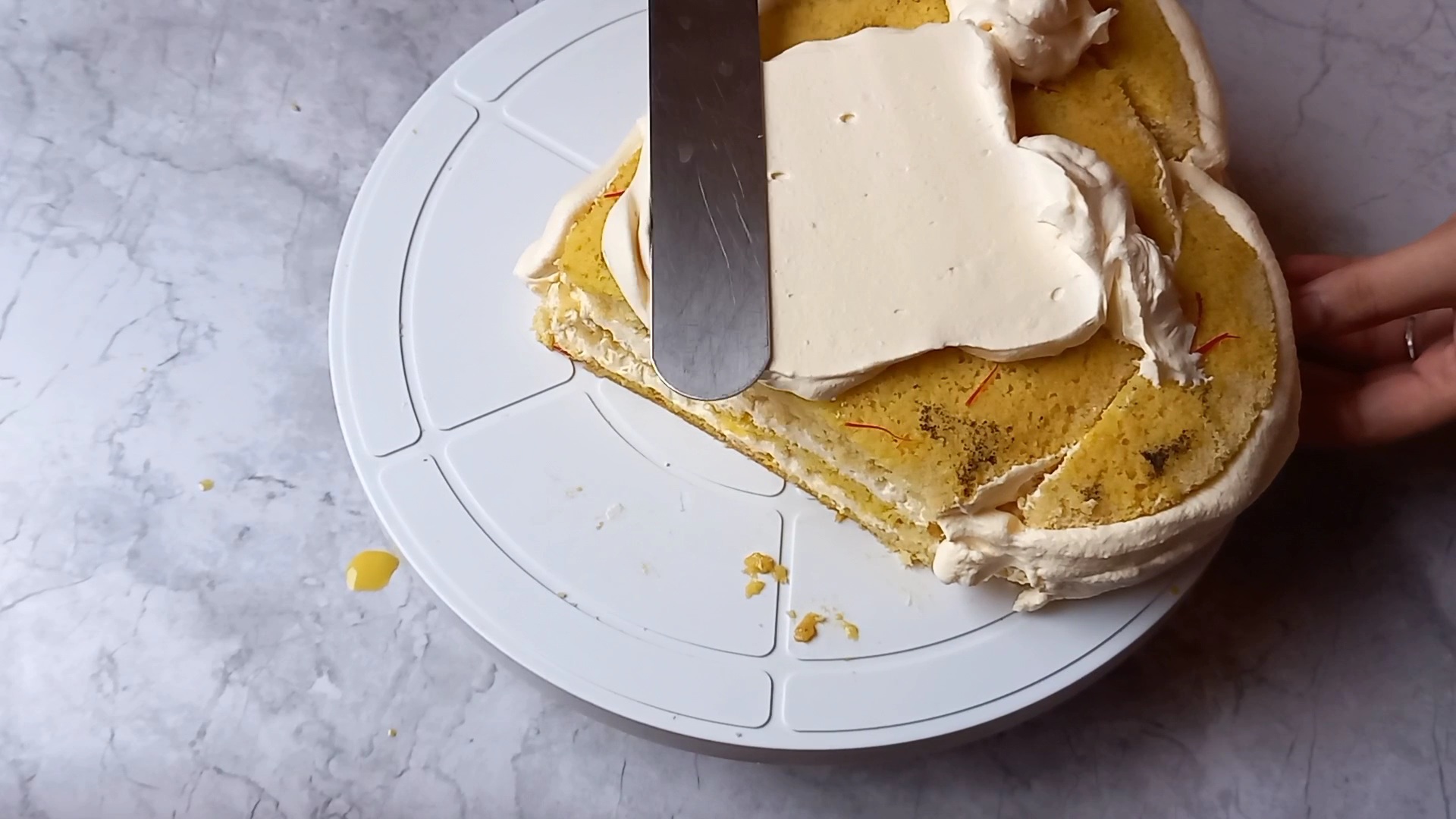 Now decorate it with some white chocolate crumbs. Add some golden pearls.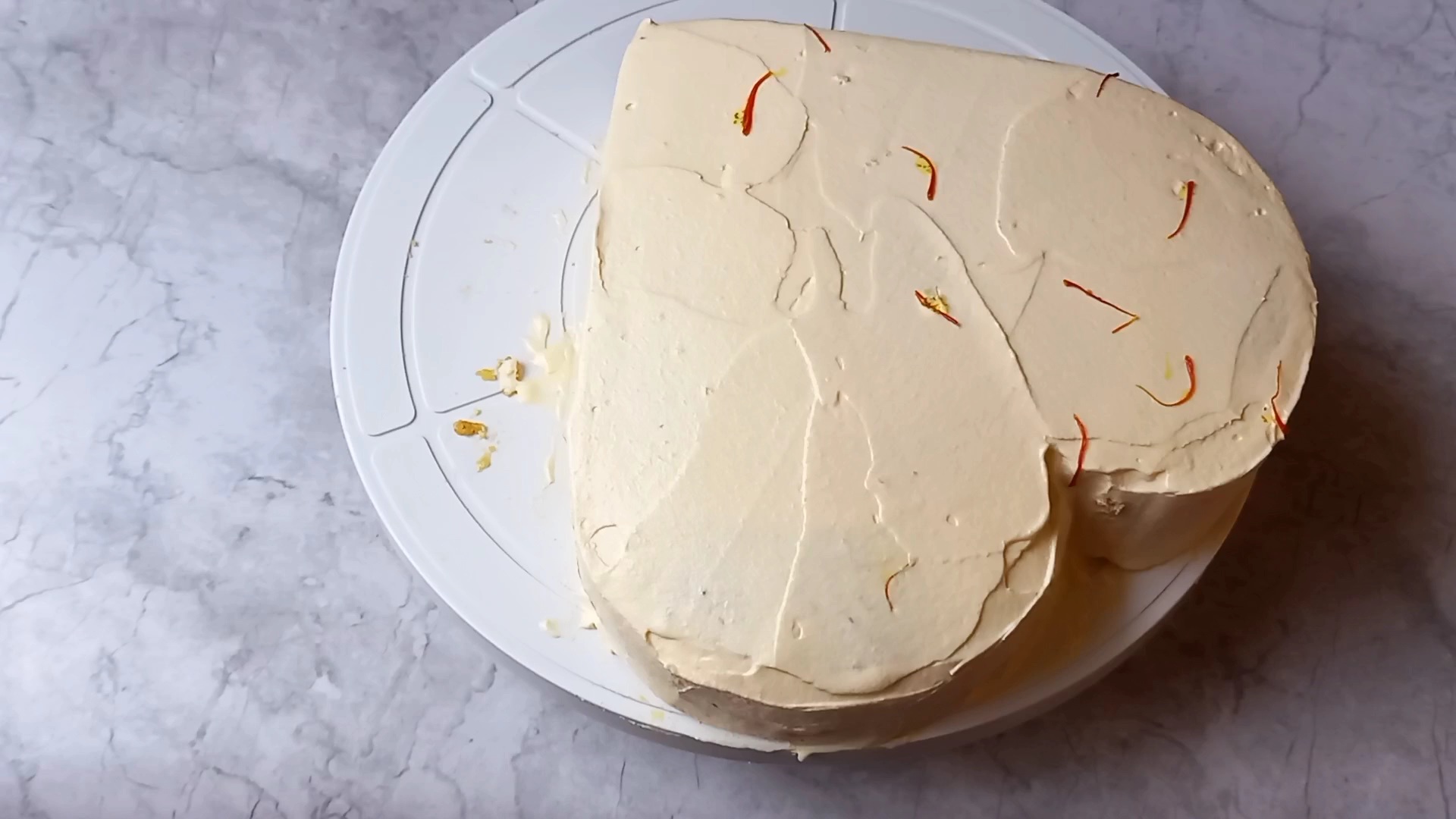 Your super delicious saffron cake is ready.